April 27, 2022
👋 Good morning! Is your significant other reading Axios Sports yet? Sign them up!
Today's word count: 1,877 words (7 minutes).
Let's sports...
1 big thing: ⚽️ Jessica Berman takes the reins
Jessica Berman began her four-year term as NWSL commissioner last week, fulfilling a lifelong goal. That's right, Berman didn't dream of becoming an athlete, or an owner, or a GM — she dreamed of becoming a commissioner.
"I was interested in collective bargaining for a long time, believe it or not. This is literally what I wanted to do from the time I was a teenager, so I intend to make the most of it."
— Berman
Why it matters: Berman, 44, takes the reins at perhaps the most important moment in the nine-plus-year history of the NWSL, which is entering a new era of player empowerment while still reeling from a season of reckoning.
In February, the NWSL and its players' union signed their first-ever CBA, which will transform everything from minimum salaries and free agency to off-field benefits and revenue sharing.
The USWNT's $24 million settlement with U.S. Soccer will also impact the NWSL, given how many USWNT players are in the league — and what their equal pay fight means more broadly.
The league is also at the center of the undeniable growth happening in women's sports, and its newest club — Angel City FC — will debut this year amid lots of buzz.
Context: Berman joins the NWSL after two-plus years as deputy commissioner of the National Lacrosse League. Prior to that, she spent 13 years as an executive for the NHL.
🎙 Interview: I spoke with Berman on her first day last Wednesday, which was extremely relatable: She was working remotely from her home office in New York, a converted bedroom. No fancy office surrounded by assistants taking notes — just her 11-year-old son home early from a half-day at school.
Some highlights from our conversation...
How did your job at the NLL prepare you for this role?
They're both emerging properties, which allows for more risk tolerance and innovation, while continuing to respect history and tradition. Both also have owners who [own teams in multiple leagues], so I'm super conscious of that situation and the opportunities and challenges that exist.
What is the primary role of a commissioner? An extension of the owners? A steward of the game? Something else?
It's so multi-faceted ... but I think the primary job of the commissioner is to preserve and elevate the value of the league, which requires some decisions that may not make you so popular.
The hope is that by building relationships and [being clear] about your vision, people understand your why. You won't always convince everyone, but it's my job to make those hard decisions and help people understand the context.
Coming off last year's scandal-ridden season, how do you show players that changes are being made? And how do you plan on building a bridge with the union?
My approach will be one driven by listening and learning. [We must] acknowledge the issues of the past in order for our players to feel comfortable that we as a league, and I as a commissioner, fully recognize how that impacted their experience.
As for building a bridge, I believe it has to be done both formally — meaning scheduled — and informally. [NWSLPA executive director] Meghann Burke and I have had a standing call every Monday for the last six weeks. Informally, I think we've exchanged three rounds of texts today.
So it's really both elements, and her and I knowing that we can pick up the phone at any time and throw our heads together to work towards the same result, which is doing everything we can to grow the NWSL.
Looking ahead: The 2022 NWSL regular season kicks off on Friday, with the Challenge Cup semifinals and finals taking place next week.
🚨 Breaking ... Houston Dash head coach and GM James Clarkson has been suspended amid an investigation into alleged discrimination, harassment and abuse.
2. 🏈 The great migration
The NFC owns eight more picks than the AFC through the first two rounds of this week's NFL draft, Axios' Jeff Tracy writes.
Why it matters: That should help the NFC level what has, over the course of the offseason, become a wildly unbalanced playing field.
State of play: On paper, the veteran talent gap between conferences has perhaps never been wider thanks to a bevy of stars migrating via trades and free agency.
Trades: Six of the eight trades between conferences since the end of last season saw the better player jump to the AFC.
NFC to AFC: Davante Adams (Packers-Raiders), Russell Wilson (Seahawks-Broncos), Amari Cooper (Cowboys-Browns), Khalil Mack (Bears-Chargers), Robert Woods (Rams-Titans), Matt Ryan (Falcons-Colts).
AFC to NFC: Carson Wentz (Colts-Commanders), Shaq Mason (Patriots-Buccaneers).
Free agency: Of the 21 free agents who signed $40+ million deals, 10 stayed in the same conference, while 10 of the remaining 11 moved from the NFC to the AFC.
Wild stat: Eight 2022 NFC Pro Bowlers are now in the AFC; zero went the other way.
Between the lines: This pendulum swing may be partially due to the AFC's youth movement at QB.
Young signal-callers on rookie deals provide financial flexibility to spend elsewhere on the roster.
To wit, seven AFC starting QBs have two or fewer years of experience, compared to just two in the NFC.
The big picture: Conference dominance tends to come in waves across sports, and that's certainly been the case in the NFL.
Super Bowl titles are nearly even (29-27 NFC), but until the last 13 years (7-6 NFC) there have been clearly delineated eras of dominance: The AFC won 11 of the first 15, the NFC won 15 of the next 16 and the AFC won nine of the next 12.
The AFC has, however, owned the regular season: 11 of 16 AFC teams have a winning interconference record all-time, while only six NFC teams can say the same.
3. 🏀 Dunk of the year: Air Morant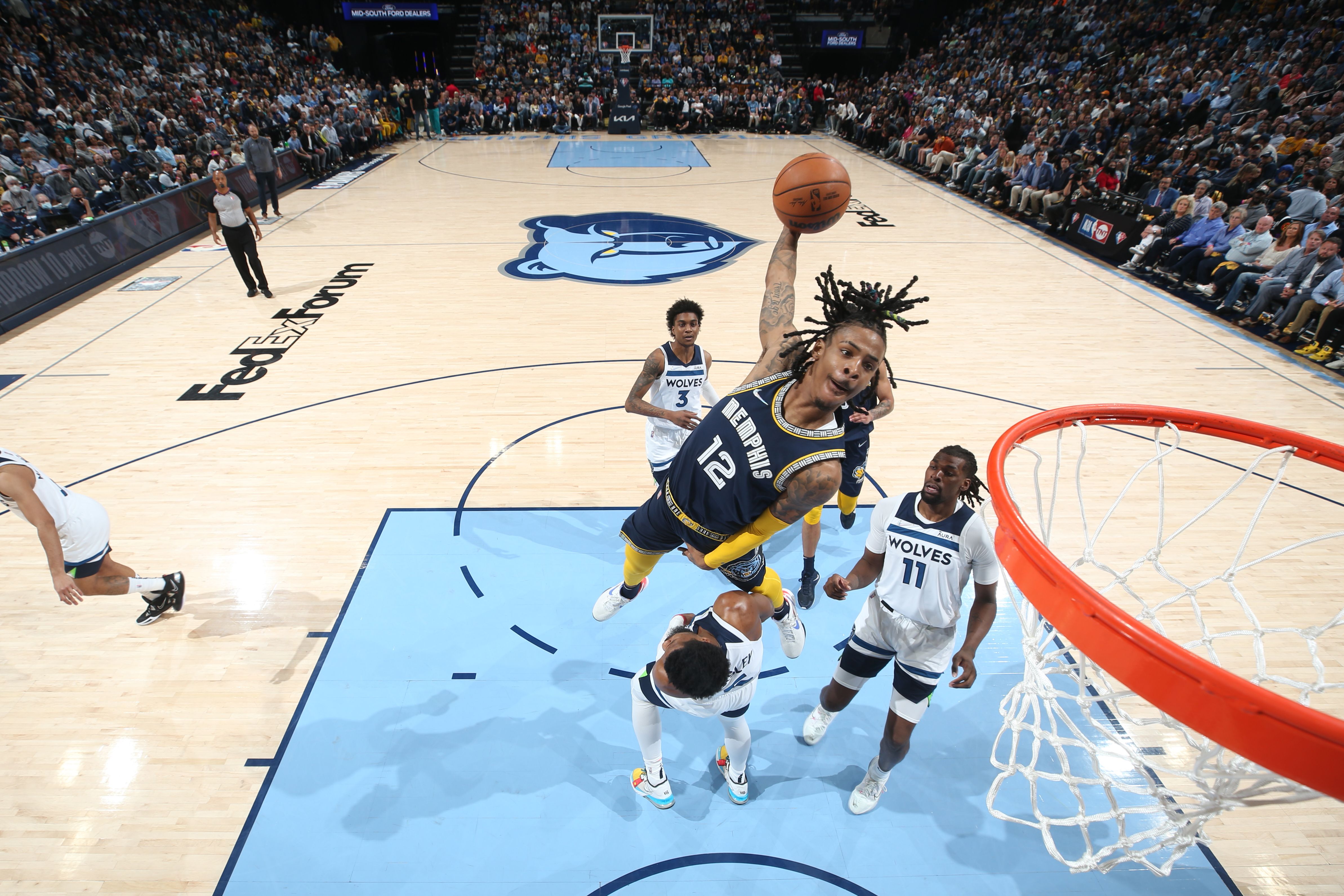 Ja Morant threw down the dunk of the year on Tuesday night. Oh yeah, he also scored Memphis' final 13 points — including the last-second game-winner — to lead the Grizzlies past the Timberwolves, 111-109.
Why it matters: The Grizzlies are the first team in NBA history to have multiple wins in a single playoff series in which they trailed by double-digits entering the fourth quarter. They lead 3-2.
Elsewhere ... Victor Oladipo and the Heat beat the Hawks, 97-94, to win the series 4-1 ... Mikal Bridges and the Suns beat the Pelicans, 112-97, to take a 3-2 series lead.
4. ⚡️ Lightning round
🎓 Big news: Mark Emmert is stepping down as NCAA president. He'll continue in his role until a new president is selected and put in place — or until June 30, 2023.
🏀 Boston signs with UA: South Carolina star Aliyah Boston has signed an NIL deal with Under Armour that includes plans to host the first-ever women's basketball camp in her hometown of St. Thomas, Virgin Islands.
⚽️ Soccer at Daytona: The NWSL's Orlando Pride and Racing Louisville FC will play a regular-season game at Daytona International Speedway on July 3, with Chance the Rapper also performing.
⚾️ Wild walk-off: The Twins beat the Tigers on Tuesday on a wild walk-off that saw Minnesota score the game-tying and game-winning runs on a single error.
5. 🎓 Transfer portal: By the numbers
The NCAA has released a dashboard showing all the movement into and out of the transfer portal, broken down by sport, month and scholarship status, Jeff writes.
Why it matters: The portal launched in 2018 to help streamline the transfer process, but three recent changes — the COVID redshirt, one-time transfer rule and NIL — have turned a busy road into a superhighway.
A whopping 33,009 D-I athletes entered the portal between Aug 1, 2019 and July 31, 2021.
As of Jan. 10, 2022, 49% (16,270) had transferred to a new NCAA school, while 43% (14,293) remain in the portal and 7% (2,446) withdrew their names.
The 10 sports with the highest percentage of athletes who entered the portal during that two-year span...
Men's:
Basketball: 31% have entered the portal (1,692 athletes)
Baseball: 18% (2,126)
FBS football: 16% (2,538)
Soccer: 13% (755)
Tennis: 13% (325)
FCS football: 12% (1,546)
Ice hockey: 12% (205)
Lacrosse: 9% (321)
Track & field: 8% (905)
Wrestling: 8% (207)
Women's:
Basketball: 22% (1,134)
Beach volleyball: 15% (167)
Tennis: 12% (340)
Volleyball: 12% (650)
Softball: 11% (764)
Soccer: 11% (909)
Ice hockey: 8% (63)
Lacrosse: 8% (317)
Golf: 7% (162)
Track & field: 6% (864)
Go deeper: How a former all-conference football player got stuck in the portal (The Athletic)
6. 🥊 Tonight on HBO: "The Survivor"
"The Survivor," an HBO biopic about an Auschwitz survivor turned pro boxer, premieres tonight (8pm ET) on Holocaust Remembrance Day.
The backstory: The film tells the true and horrifying story of Harry Haft, who was forced to box against fellow prisoners for the entertainment of Nazi guards, who killed the "loser."
He eventually escaped and went on to become a professional boxer, who was best known for taking on Rocky Marciano in 1949.
The film is directed by Oscar-winner Barry Levinson and stars Ben Foster, whose riveting performance is drawing rave reviews.
7. 🇬🇧 Photos across the U.K.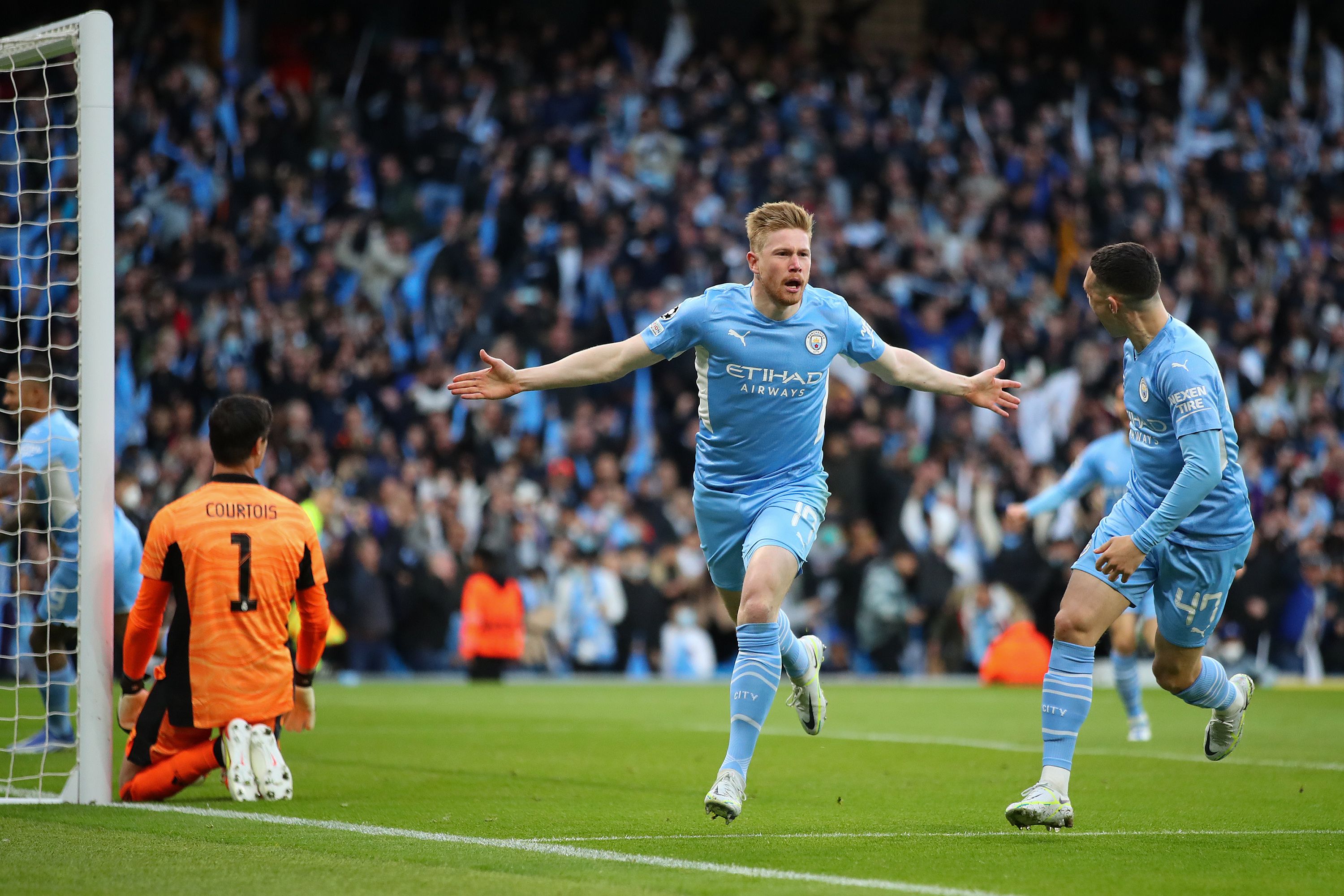 MANCHESTER, England — In a wild semifinal that resembled a basketball game at times, Manchester City held off Real Madrid, 4-3, in the first leg of their Champions League semifinal.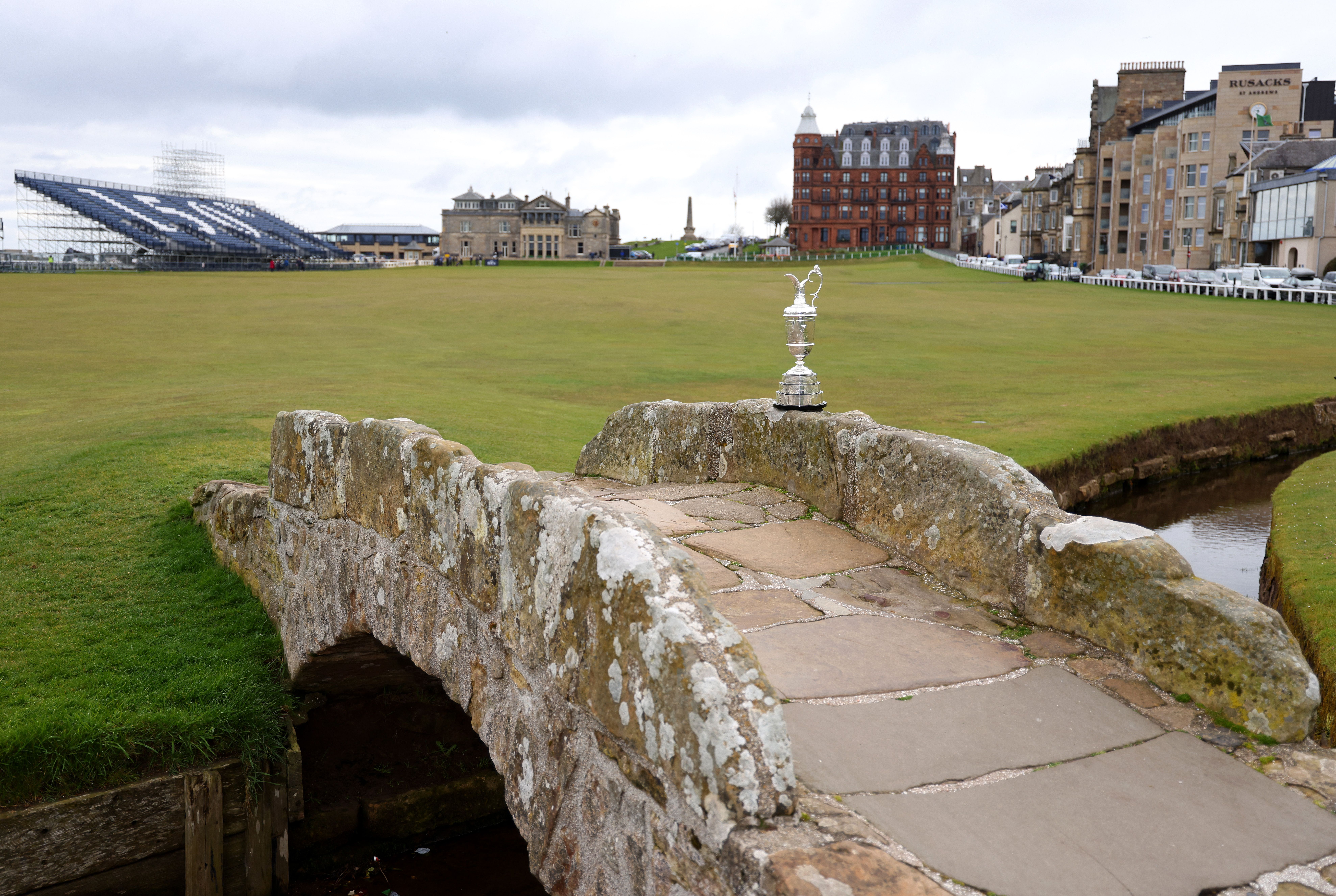 ST. ANDREWS, Scotland — The 150th Open Championship is expected to attract a record-breaking crowd of 290,000 when St. Andrews hosts in July, organizers said during Tuesday's media day.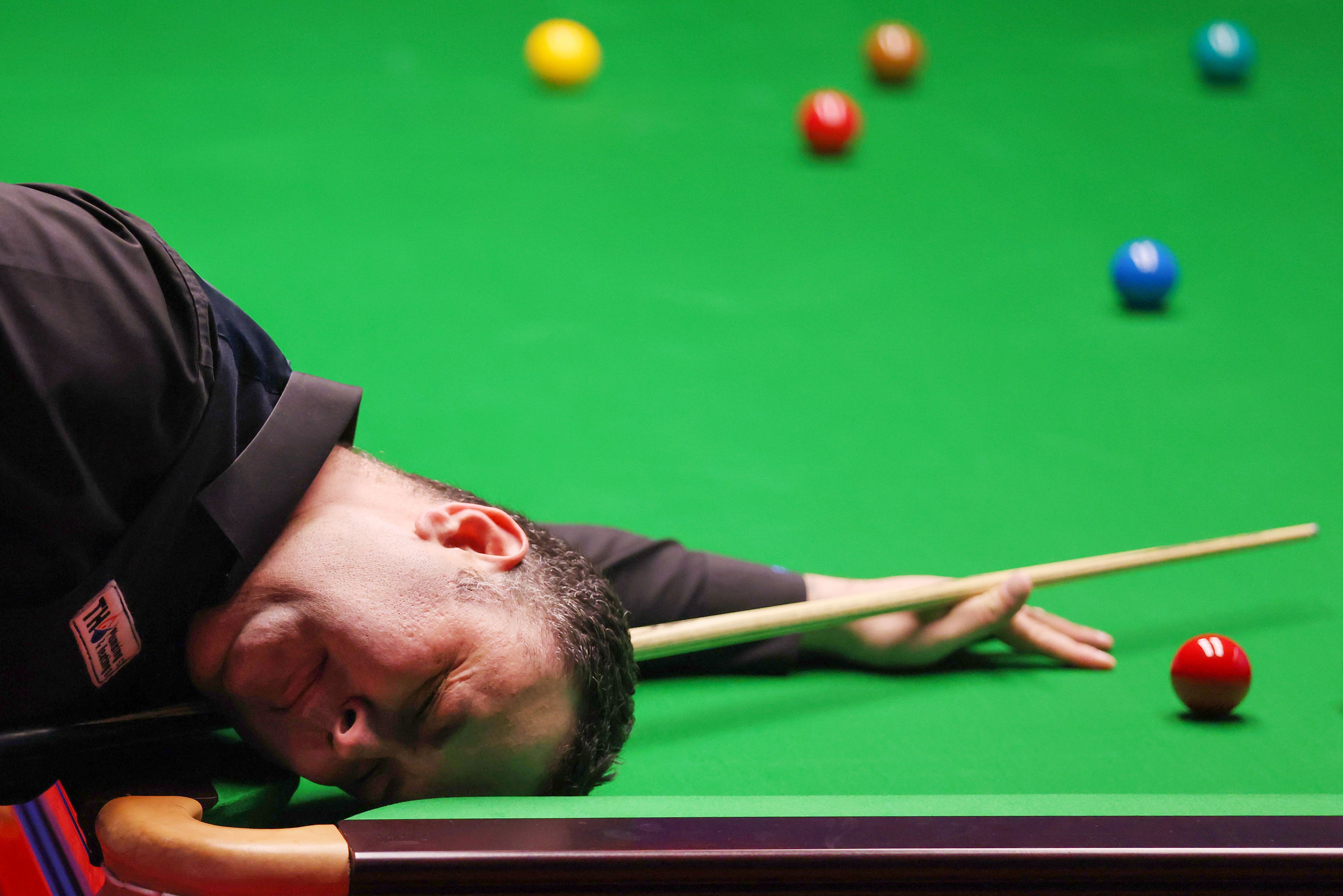 SHEFFIELD, England — The thrill of victory, the agony of defeat.
8. 📺 Watchlist: Series on the line
Two teams can advance to the second round tonight at home. Two others will try to join the short list of teams that overcame 3-1 deficits.
Bulls (down 3-1) at Bucks (7:30pm ET, TNT): Grayson Allen is scalding, having scored 49 points on 75% FG in Games 3 and 4, both Milwaukee blowouts.
Nuggets (down 3-1) at Warriors (10pm, TNT): Denver avoided the sweep Sunday and does enjoy 3-1 holes, but no team has ever come back from a 3-0 deficit.
More to watch:
9. 🏒 NHL trivia
Auston Matthews on Tuesday became the third player this century to score 60 goals in a season.
Question: Name the other two.
Hint: Both still active.
Answer at the bottom.
10. ⚽️ 1 hopeful thing: Soccer in exile
Eight months after fleeing their Taliban-controlled homeland, the Afghanistan women's national team has returned to competitive soccer.
Driving the news: The team is playing under the banner of Melbourne Victory FC, an Australian club that's providing full support to the group, whose status as female athletes had put them in danger in Afghanistan.
"It's always a throwaway line to talk about how organizations are purpose-driven and that sort of stuff but this really is. It's been a touching day. ... To see them play with such heart [and] commitment was just beautiful, it really was."
— John Didulica, Melbourne Victory director of football, via ESPN
The big picture: The team, which played to a 0-0 draw in its opening match, hopes to mount a case to FIFA that it should still be able to represent Afghanistan on the world stage.
Talk tomorrow,
Kendall "Transferring, brb" Baker
Trivia answer: Alexander Ovechkin (65 in 2007-08) and Steven Stamkos (60 in 2011-12)
🙏 Thanks for reading. Follow us on Twitter: @kendallbaker and @jeffreytracy. Tell your friends to sign up.