Axios Sports
May 03, 2021
👋 Happy Monday! Let's sports.
Today's word count: 1,812 words (7 minutes).
1 big thing: 🏀 The NBA's beautiful chaos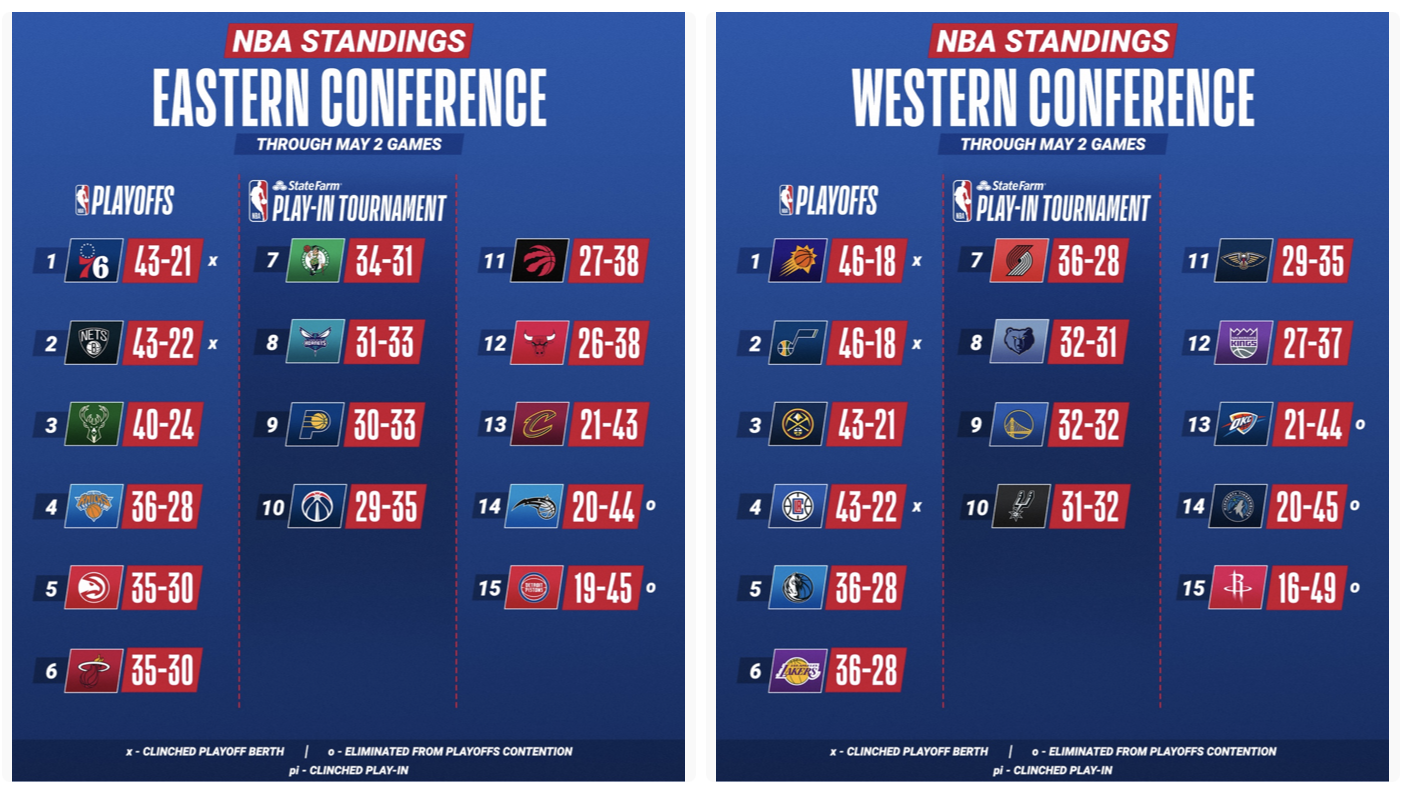 With 14 days left in the regular season, the NBA playoff picture is utter chaos — and it's beautiful.
Where it stands: Thanks to the new play-in tournament, only five teams have been eliminated from contention, and the races for home-court advantage, playoff berths and play-in spots are full of intrigue.
The Suns and 76ers regained the No. 1 seeds on Sunday, while the Bucks' win over the Nets tightened the race at the top of the East.
The Knicks would host a playoff series if the season ended today, but they're also just 2.5 games ahead of the Celtics, who would be in the play-in tournament.
The Nuggets beat the Clippers on Saturday to take possession of the No. 3 seed. Denver is 9-1 since Jamal Murray went down, thanks in part to the ascent of Michael Porter Jr. (25.6 ppg on 57.2% FG in that span).
The Lakers have lost six of seven and are now flirting with the play-in round. LeBron James, who returned to action this weekend, was predictably mad about the new format now that it affects him.
What they're saying: "Whoever came up with that s--t needs to be fired," said James. To which Daryl Morey responded: "I can't believe the NBA hastily implemented a change that makes games more meaningful."
How it works: The play-in tournament consists of games between the Nos. 7 and 8 teams, and the Nos. 9 and 10 teams.
The winner of the 7-8 game advances to play a first-round series against the No. 2 seed, while the loser plays the winner of the 9-10 game to determine the final playoff berth in each conference.
📆 Tonight: The Lakers host the Nuggets (10pm ET, ESPN) in a must-see matchup between last season's Western Conference finalists.
Denver is on fire and has the MVP favorite in Nikola Jokić. This could be your last chance to see him on national TV before the playoffs, so I highly recommend tuning in if you can.
L.A. is unraveling at the worst possible time, making this game a virtual must-win. Their next four opponents after tonight: Clippers, Trail Blazers, Suns and Knicks.
2. 🏈 NFL draft: Recapping the weekend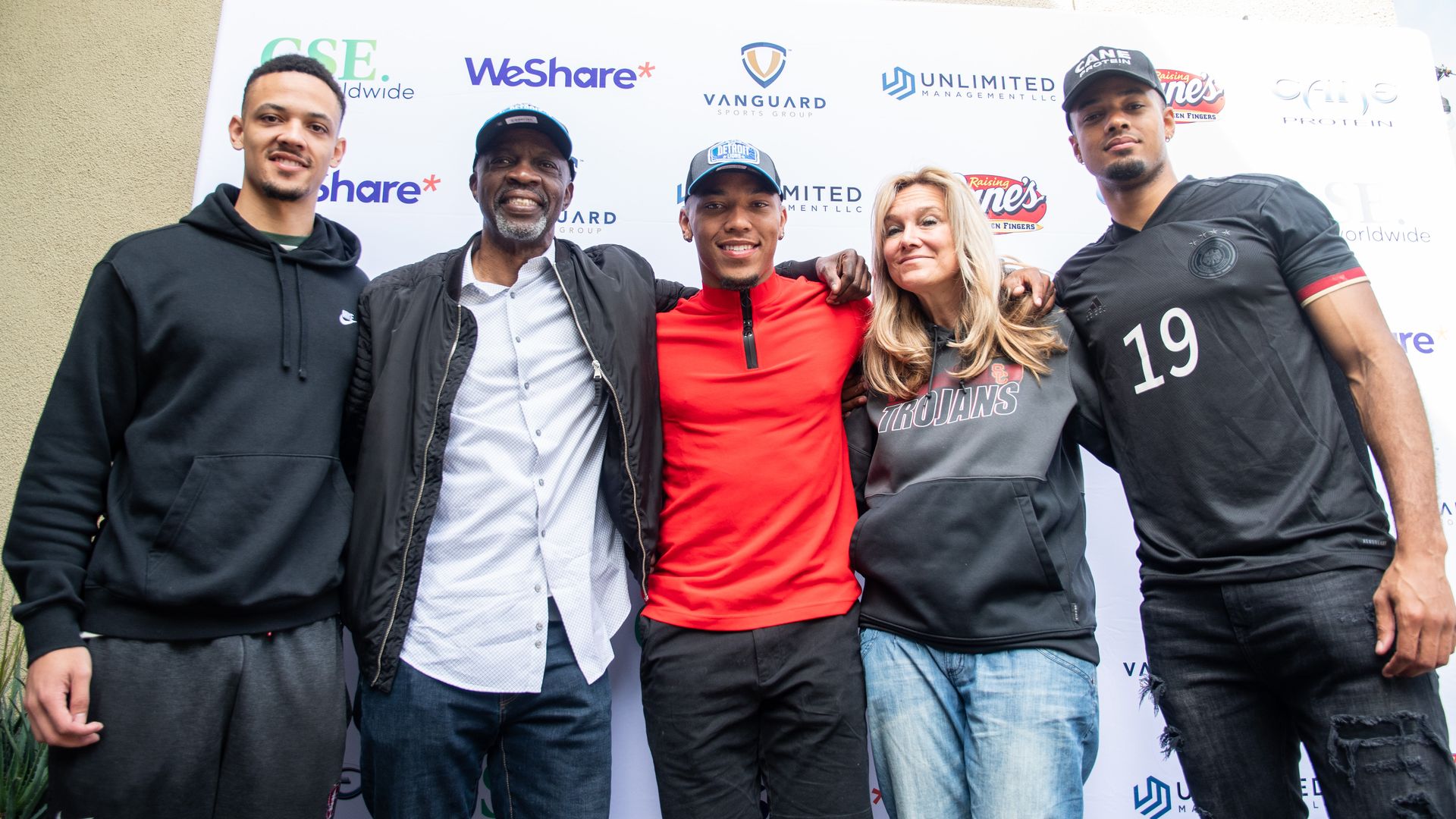 The 2021 NFL Draft saw 259 young men get one step closer to their ultimate goal of playing football on Sundays, Axios' Jeff Tracy writes.
Notes:
SEC dominates: For the 15th straight year, the SEC had the most draft picks (65) of any conference, breaking its own record for most in a single year. It was also the only conference with at least one pick from every school (14 for 14).
Meet the St. Browns: The Lions' fourth-round pick, USC WR Amon-Ra St. Brown, is the youngest brother of Packers' WR Equanimeous and Stanford WR Osiris. The siblings got their unique names (and altered surname) from their father, two-time Mr. Universe John Brown. They're basically football's version of the Ball family.
Draft > Oscars: Thursday's first-round coverage drew 12.5 million viewers, the event's second-highest viewership ever (trailing last year) and about two million more than the Oscars drew last Sunday.
Harris gives back: New Steelers RB Najee Harris hosted a draft party at the homeless shelter where he lived in 2010 with his mother and three siblings. "I wanted to show them if y'all still need anything, I'm never too big ... to help you guys out."
Sparty's streak snapped: After 80 consecutive years with at least one draft pick, Michigan State failed to produce one this weekend. Only Michigan and USC (83 years) have longer streaks.
Jets seeing double: New York took UNC RB Michael Carter in the fourth round and Duke CB Michael Carter II in the fifth. Perhaps they can recruit Magic guard Michael Carter-Williams to switch sports?
Mr. Irrelevant: Congratulations to Houston LB Grant Stuard for going to the Bucs with the 259th and final pick — just 60 picks lower than his new teammate, Tom Brady.
Go deeper:
3. ⛳️ America's No. 1 course to allow women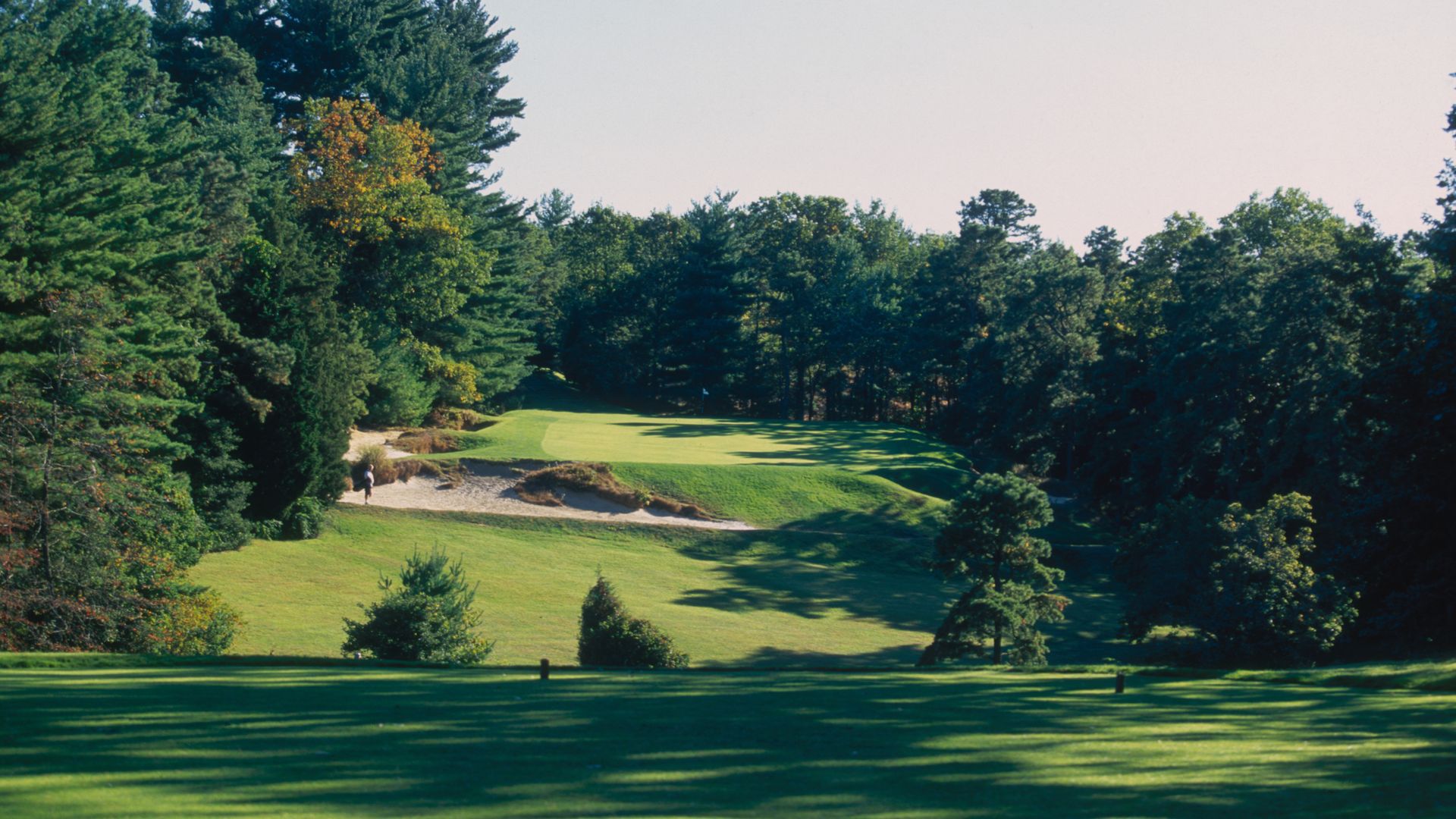 Pine Valley, home to the No. 1-ranked golf course in the U.S., voted this weekend to allow female members and unrestricted women's play for the first time in its 108-year history, Golf Digest reports.
Details: The exclusive club is located in the tiny town of Pine Valley, New Jersey, which is 20 miles south of Philadelphia and has just one public road.
The town's 23 houses are owned by Pine Valley members, and the land is leased from the golf club, which also delivers the mail.
The club has a secret list of 1,000 members, which is believed to include/have included notable names like George H.W. Bush, Sean Connery, Jack Nicklaus and Roger Goodell.
Previously, women could only play as guests on Sunday afternoons, and there was a time when they weren't even allowed on the property.
The big picture: Of the 3,670 private golf clubs in the U.S. today, fewer than a dozen remain men's only.
Go deeper: America's 100 greatest golf courses (Golf Digest)
4. 🏒 The NHL's second screen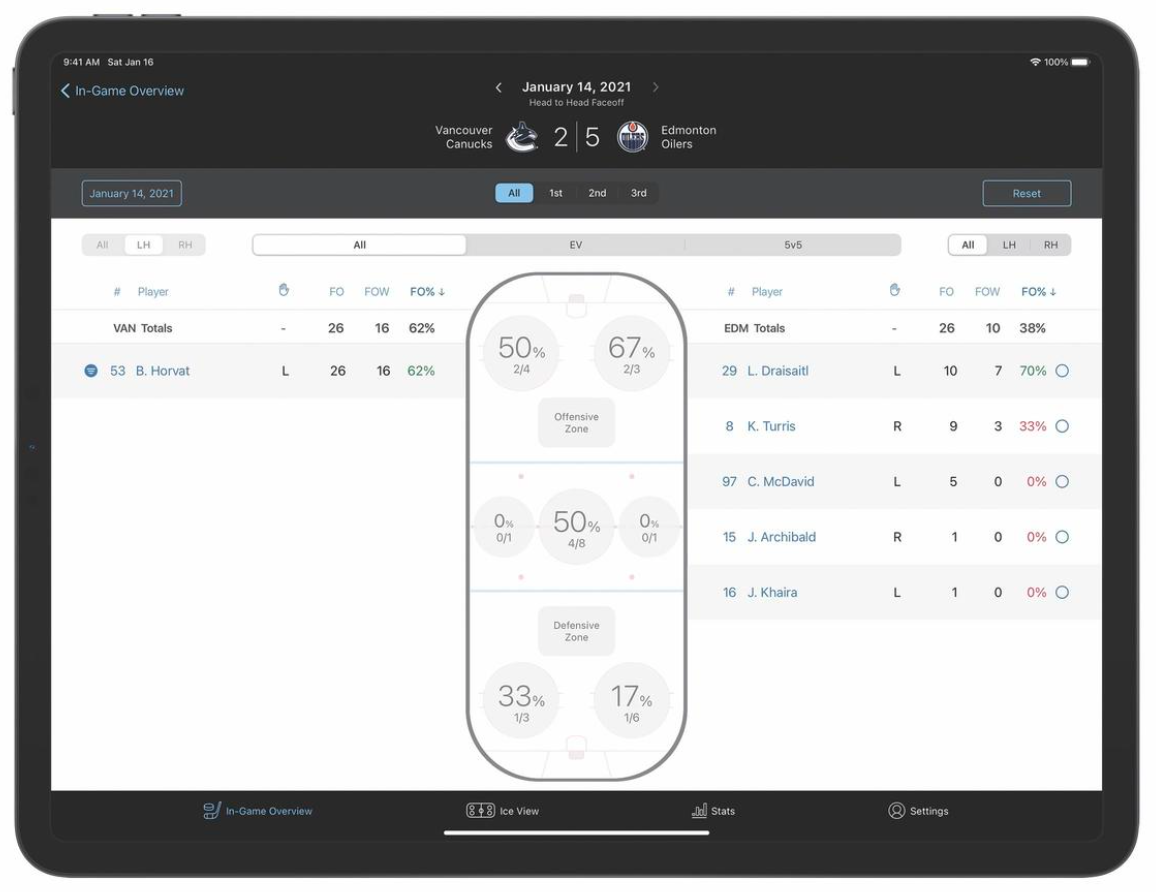 iPads have become a common fixture on NHL benches, where players and coaches often check them during timeouts and between shifts.
What they're looking at: The SAP-NHL Coaching Insights App, which first debuted in 2019, has become a one-stop shop for viewing real-time data and making in-game adjustments.
Faceoff matchups: Coaches can get data on how players on both teams have performed on faceoffs overall, in certain locations, and against certain opponents — both during that game and historically.
Managing minutes: A clock starts whenever a player leaves the bench or leaves the ice, providing an up-to-the-second look at their usage.
In-game replays: Players can view replays of individual shifts almost instantly, which is why they're often seen looking at iPads on the bench — much like MLB and NFL players.
Player stats: Want to know exactly how much distance Connor McDavid covered on a given shift, or what his max speed was? That data is also available, though it remains more of a "fun thing to mention on the broadcast" than an actual coaching tool.
How it works: Most of the data comes from the small sensors embedded in each player's jersey, and there will be even more data once puck tracking goes live (it got delayed this year due to poor puck performance).
What they're saying:
"[The app] is the evolution of coaching. ... There's times when a player thinks he's playing poorly, and I can show him some data that says things are alright. Keep doing what you're doing. Then there are times when a player thinks he's playing great, and I can show him he needs to dig in a little more."
— Oilers head coach Dave Tippett,
via ZDNet
The last word: "The second-screen generation isn't just about consuming games on television," writes The Athletic's Sean Shapiro (subscription). "It's completely taken over for the people participating in them, too."
5. ⚾️ MLB snapshot: Ohtani's two-start week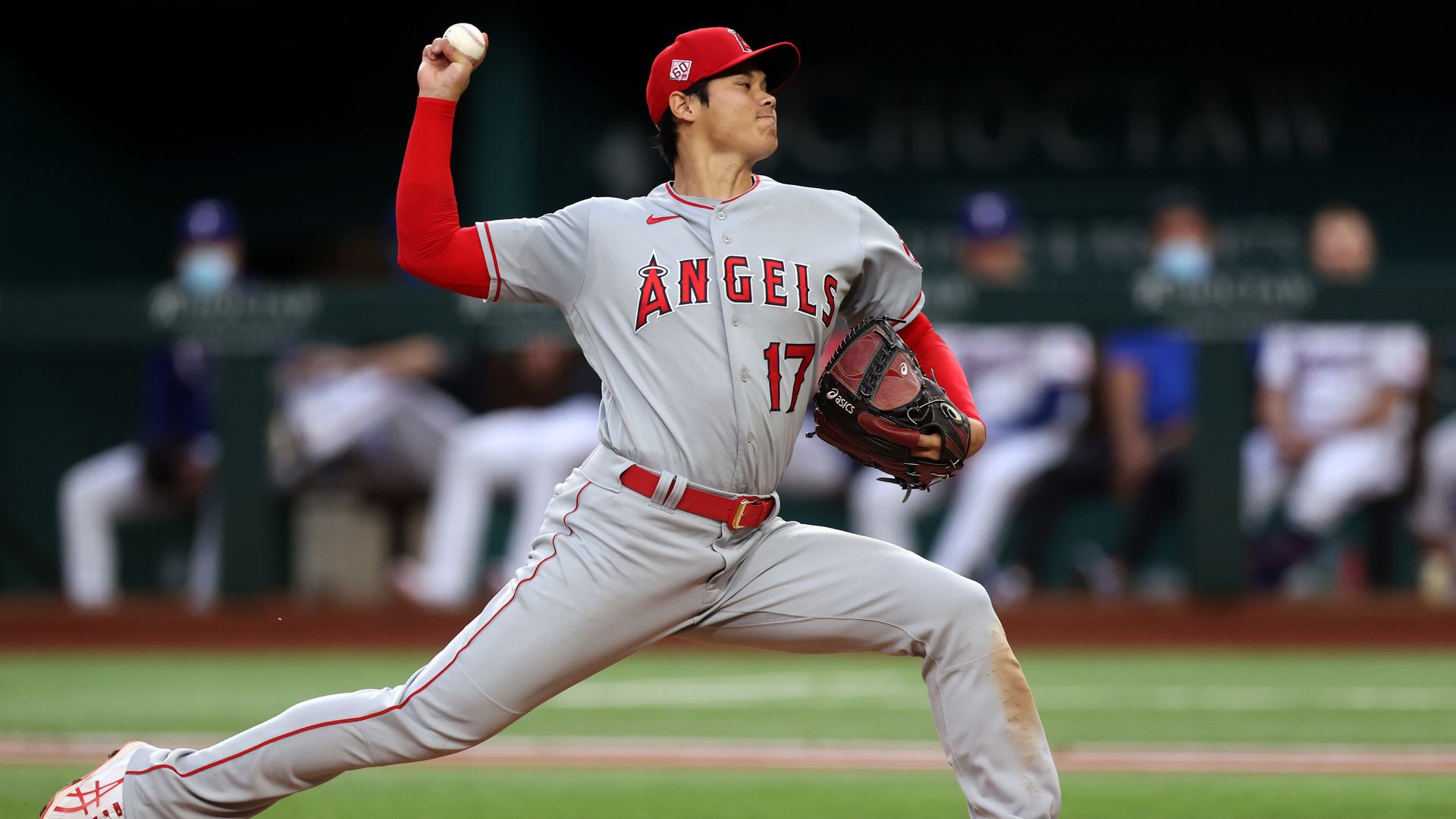 Shohei Ohtani is scheduled for a rare two-start week, and both pitching matchups should be electric, Jeff writes.
Tonight: Angels vs. Rays (Ohtani vs. Tyler Glasnow)
Sunday: Angels vs. Dodgers (Ohtani vs. Walker Buehler)
By the numbers: Ohtani has started just three games this year, but he's looked roughly as dominant (3.29 ERA, 15.1 K/9) as he did across his 10 starts in 2018, when he won ROY with a 3.31 ERA and 11 K/9.
At the plate, he's been even better, with a .917 OPS, 16 extra-base hits and eight homers (one off the MLB lead).
Meanwhile, Mike Trout leads MLB in batting average (.412) and just had the best-hitting April (1.304 OPS) in Angels history. As of May 1, he (+250) and Ohtani (+800) had the best odds to win AL MVP.
The big picture: Trout has been the best player in the universe since he arrived in 2012. Will this finally be the year he wins a playoff series now that his co-star is doing Babe Ruth things?
More MLB:
RBI party: A.J. Pollock (eight RBI) and Matt Beaty (seven) became the sixth pair of teammates to knock in seven runs in the same game in the Dodgers' 16-4 win over the Brewers on Sunday.
Dinger party: The Reds and Cubs combined for 10 homers in Cincy's 13-12 win on Sunday. Kris Bryant and Nick Castellanos hit two each, and are tied atop the MLB leaderboard with nine.
History for Tatís: Fernando Tatís, Jr. is the only player in MLB history with 40+ HR and 30+ SB through 162 career games.
Ballpark love: Through a Twitter back-and-forth, YouTuber Connor Buckley got the Diamondbacks to find his friend on the big screen to check on how his second date was going. Hilarious.
6. 🇺🇸 Photos across America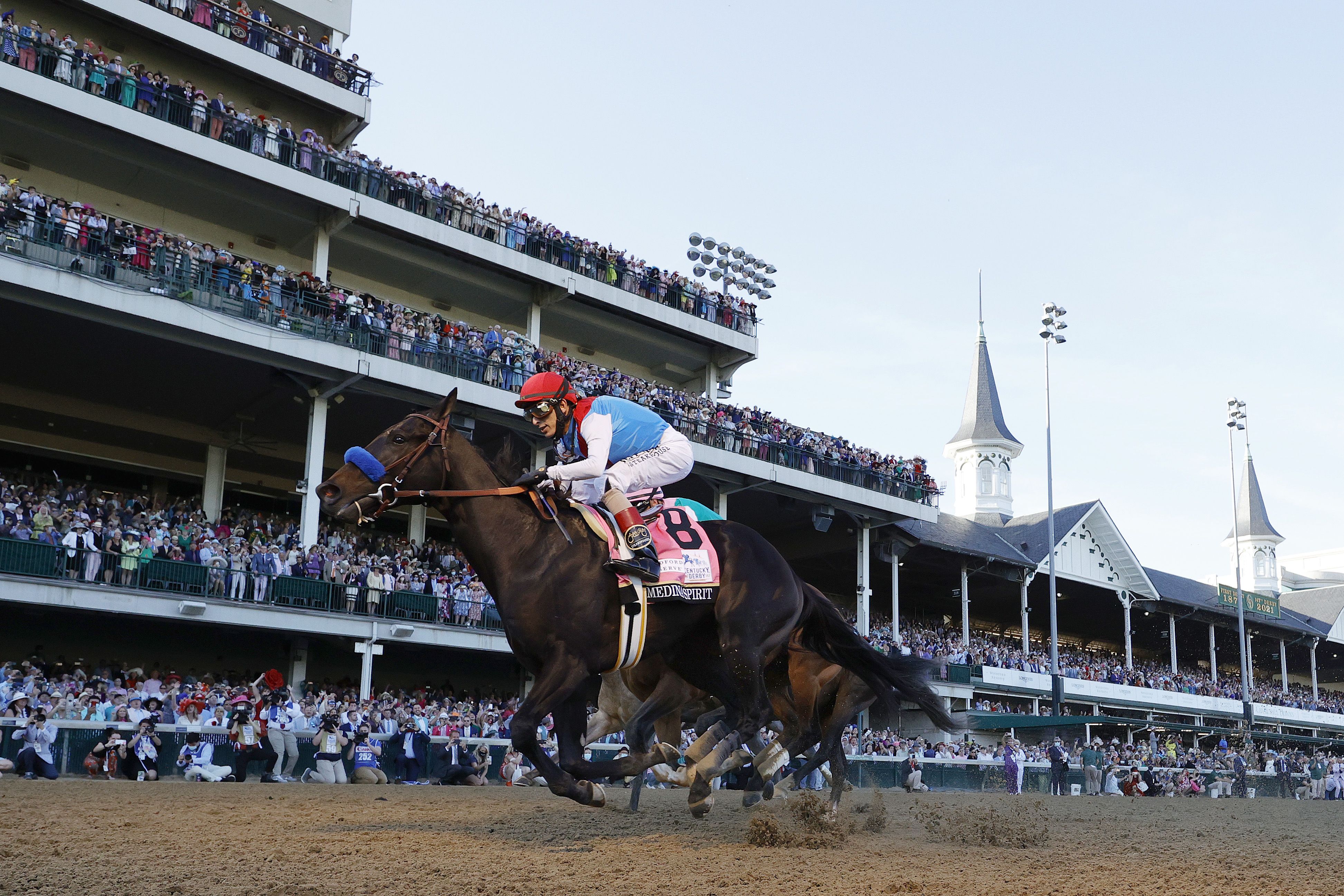 LOUISVILLE — Medina Spirit won Saturday's Kentucky Derby, giving trainer Bob Baffert his record seventh Derby victory and making it two Derby triumphs in nine months for jockey John Velazquez.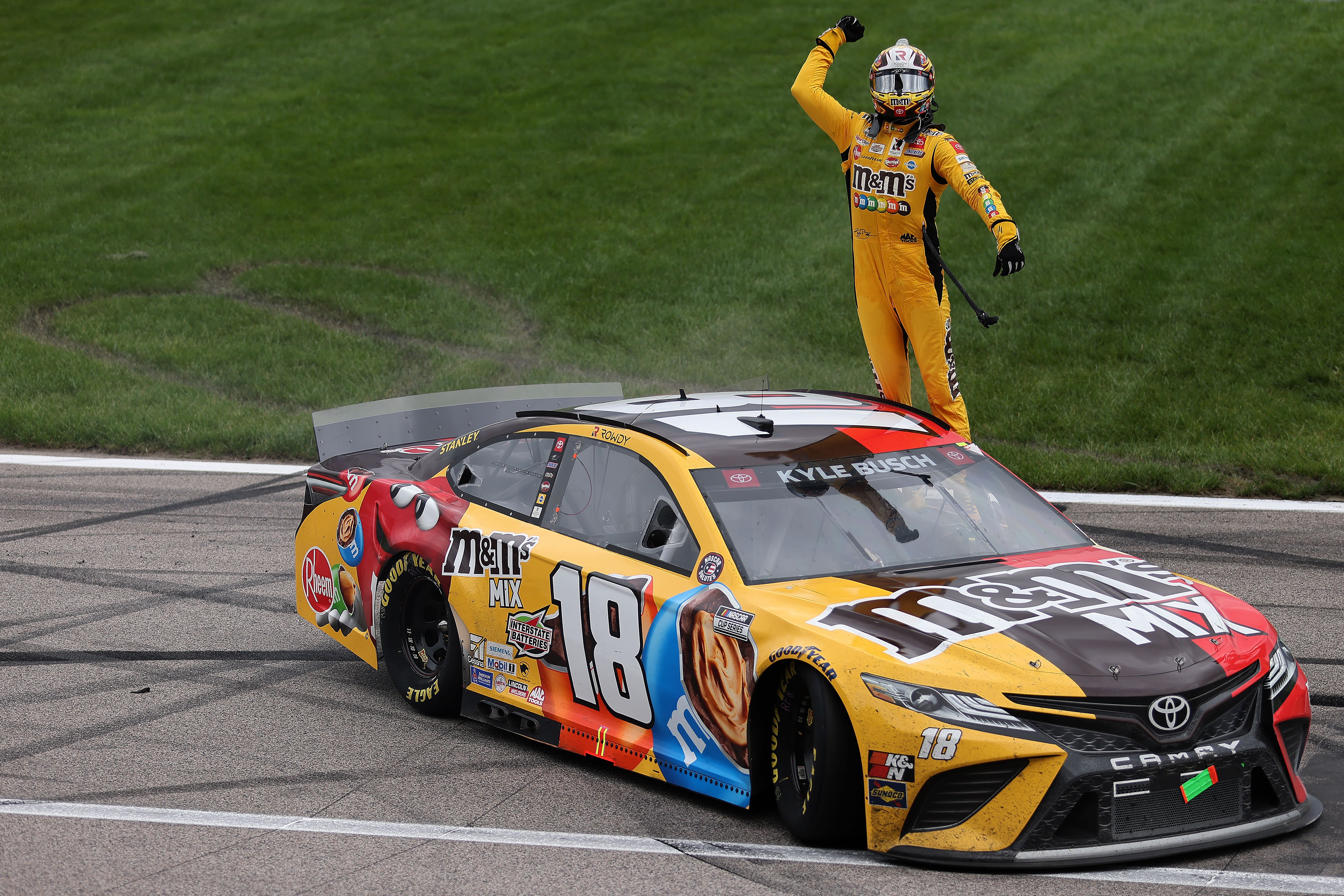 KANSAS CITY — Kyle Busch celebrated his 36th birthday by winning the aptly named Buschy McBusch 400, a moniker chosen by fans in a contest held by Busch beer.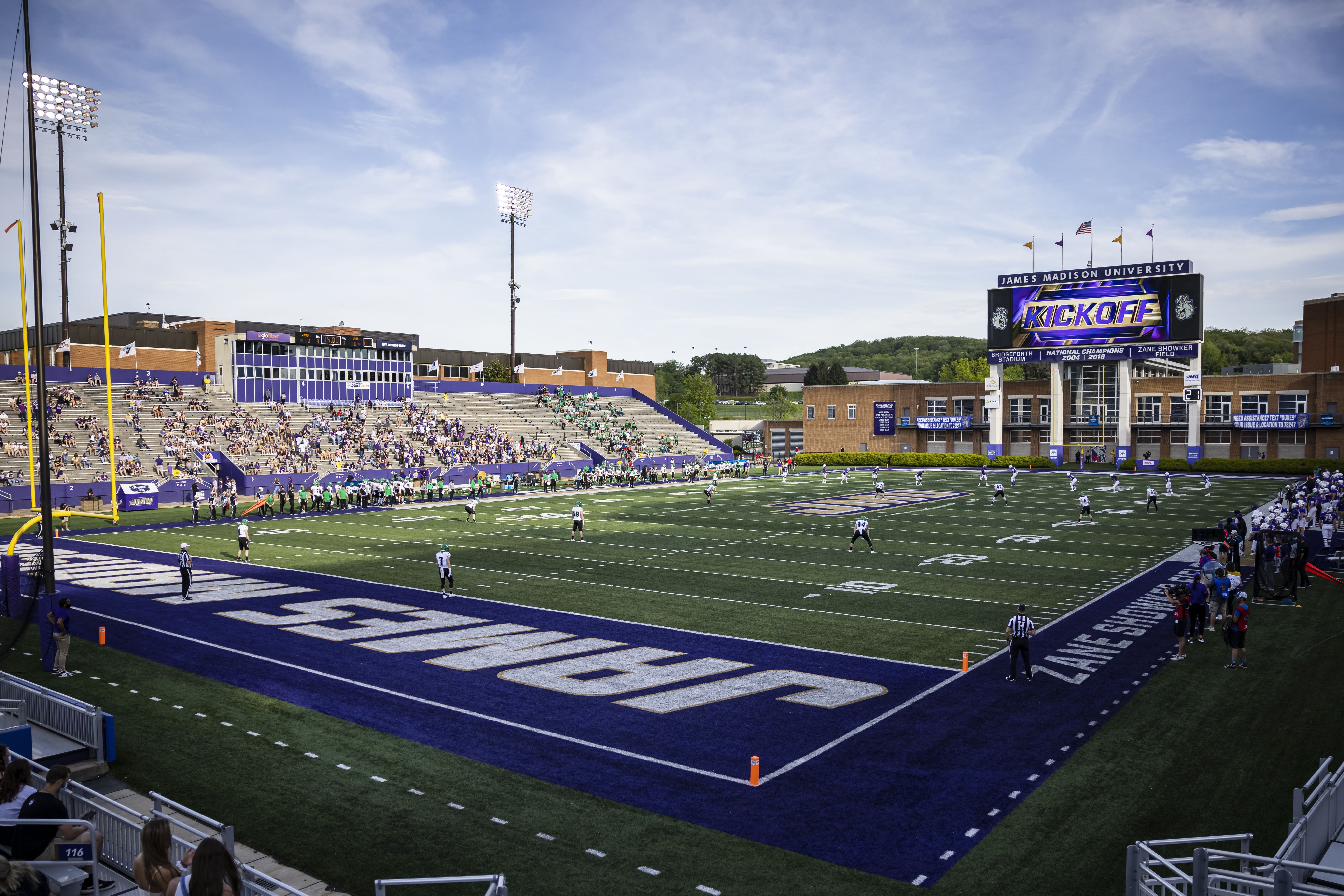 HARRISONBURG, Va. — No. 3 seed James Madison beat North Dakota to advance to the FCS semifinals. They'll play No. 2 seed Sam Houston, while No. 1 seed South Dakota State will play unseeded Delaware.
7. 🌍 Photos around the world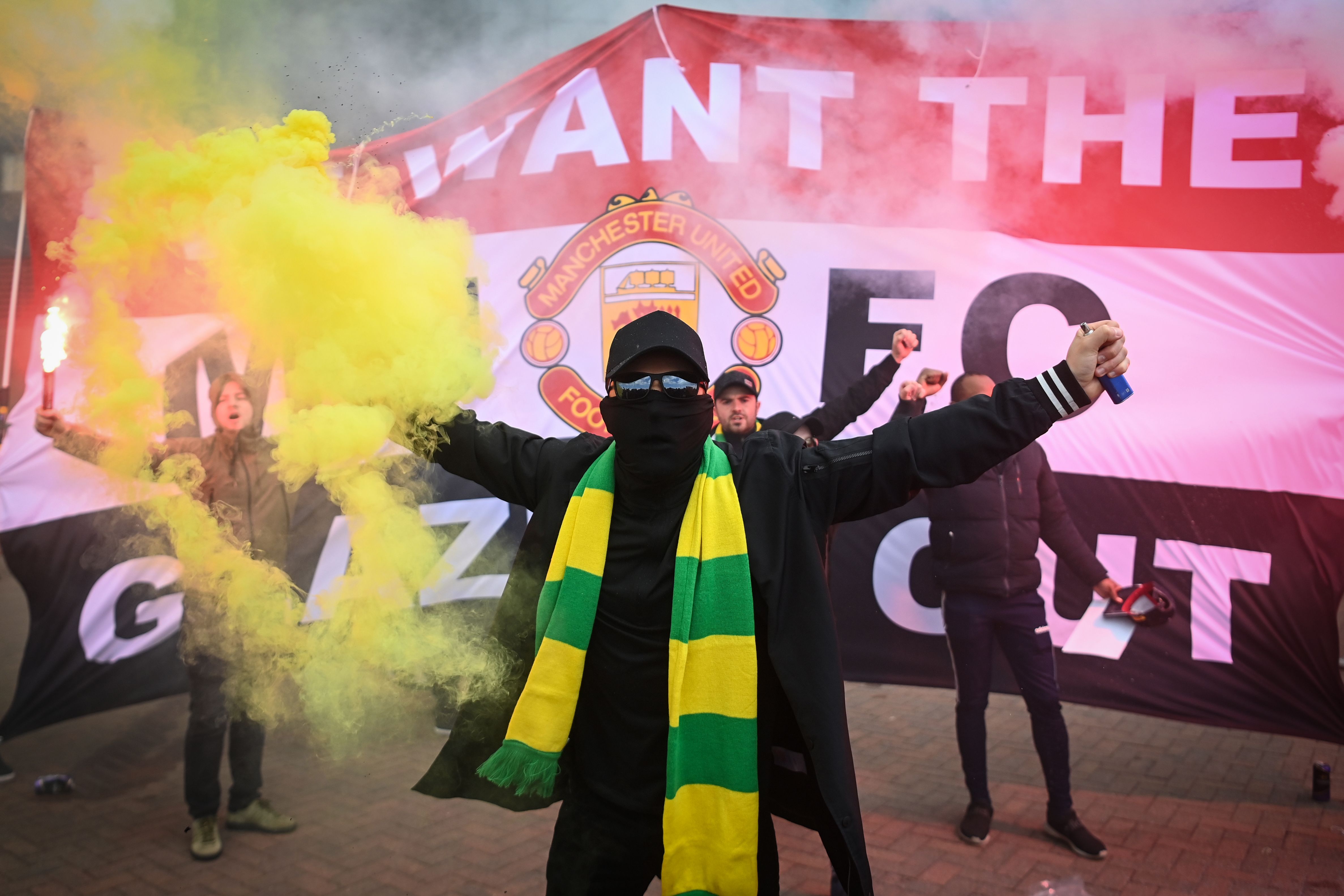 MANCHESTER, England — Manchester United's match Sunday against Liverpool was postponed after fans invaded Old Trafford in protest of the club's American owners, the Glazer family.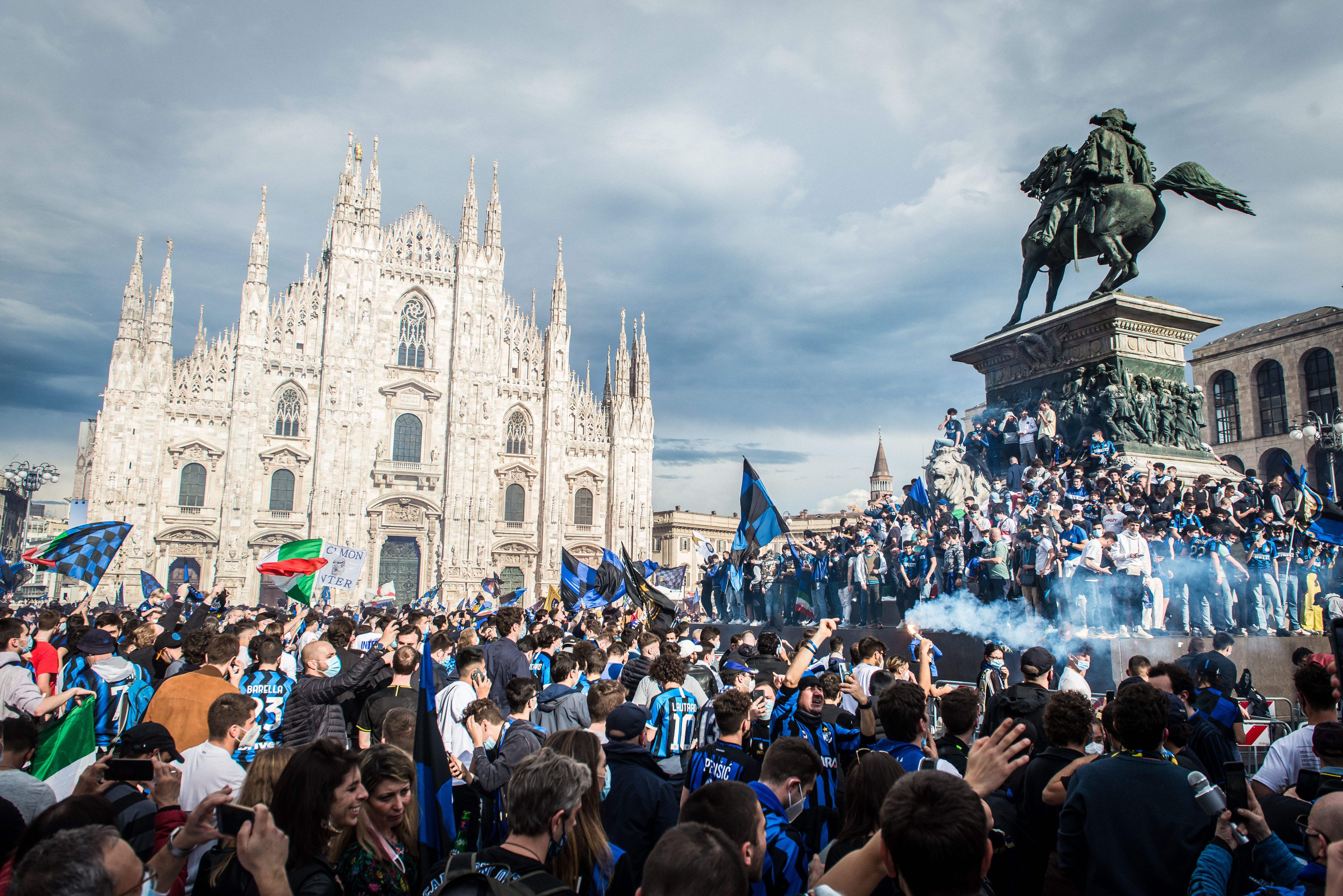 MILAN, Italy — Inter Milan clinched its first Serie A title in 11 years, ending Juventus' historic run of nine straight "Scudettos."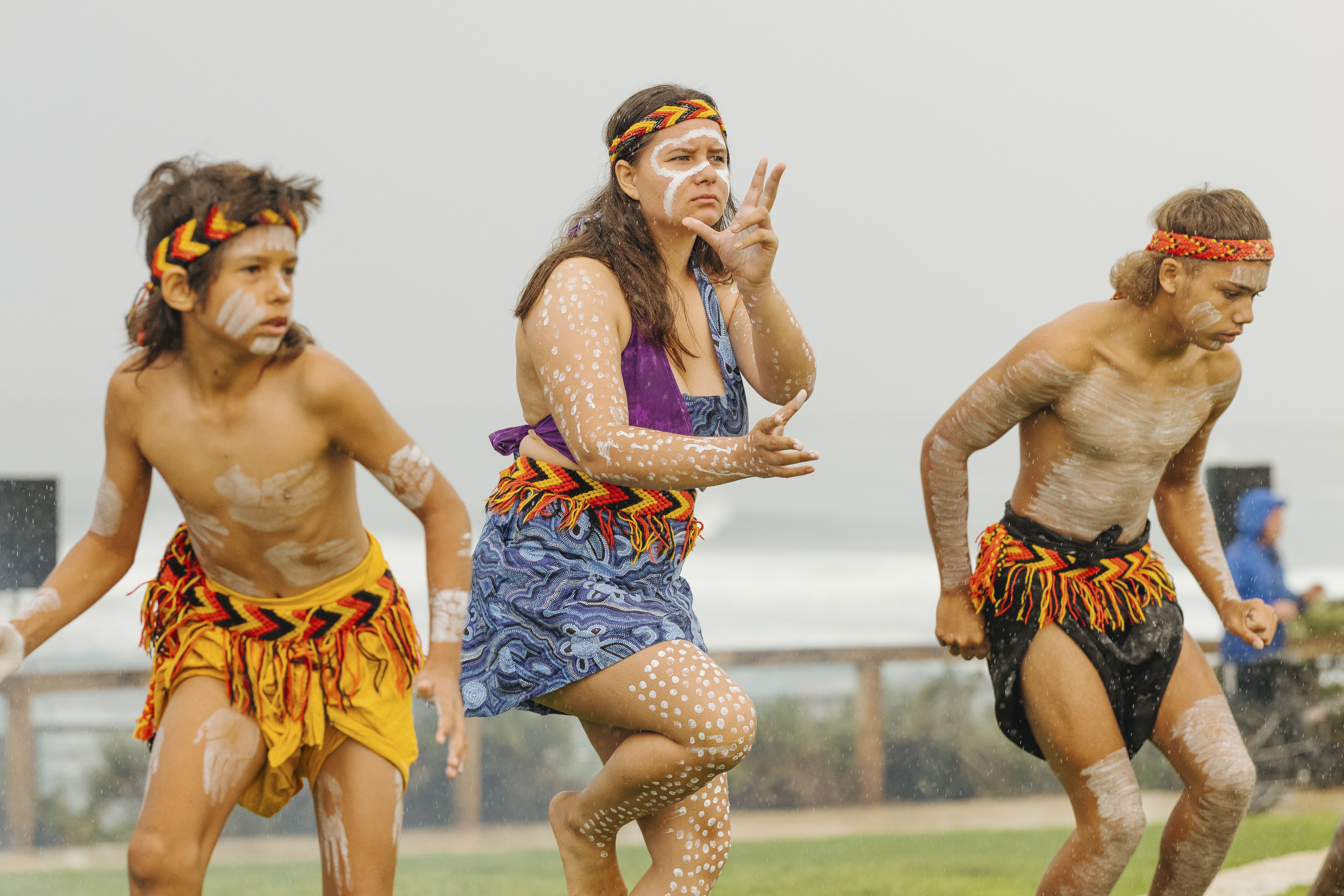 MARGARET RIVER, Australia — The World Surf League's latest event took place on the land of the Wadandi people, part of a larger aboriginal group that lives in the southwest corner of Australia.
8. 📆 May 3, 1979: Bonds matches Mays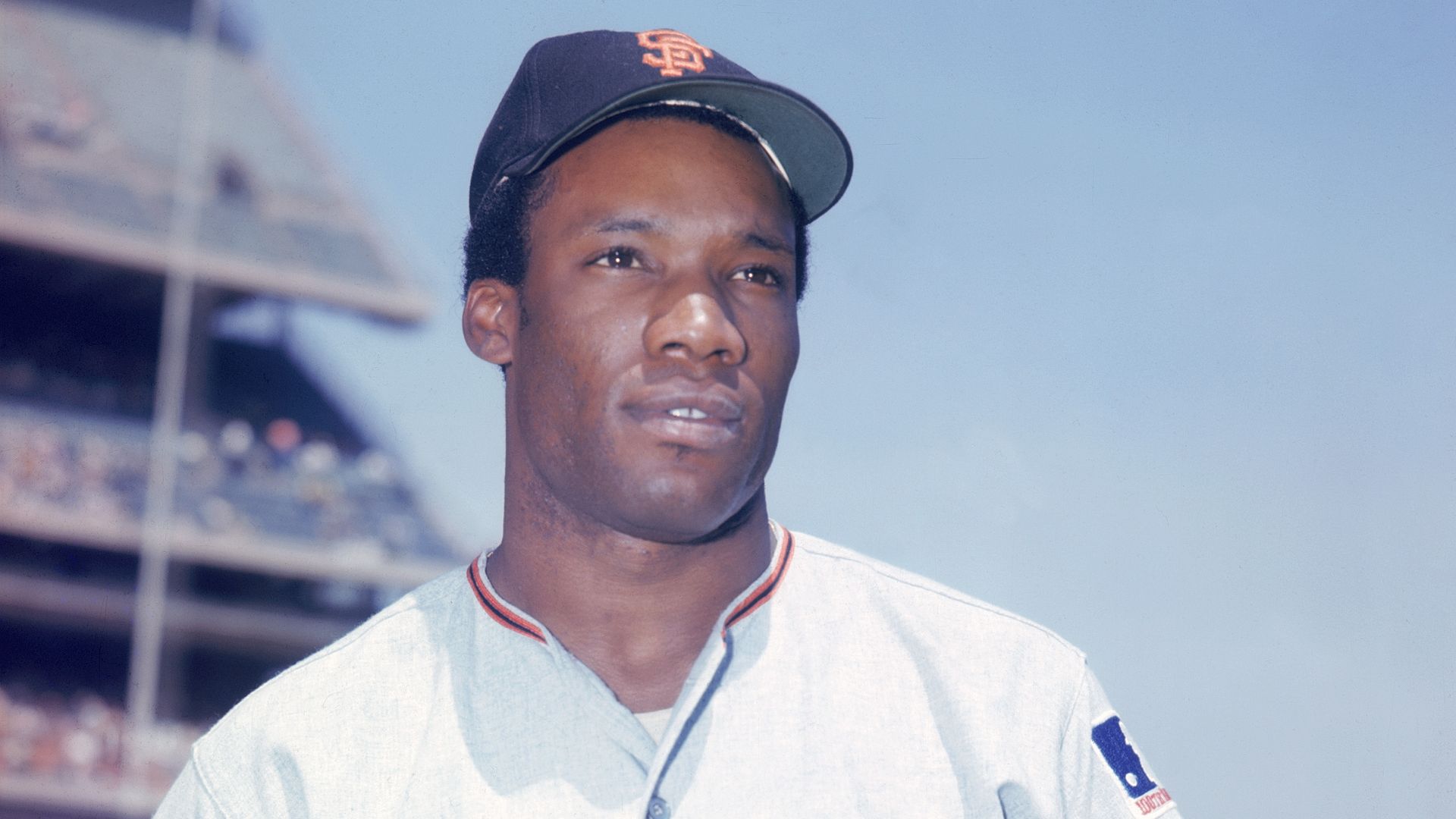 42 years ago today, Bobby Bonds hit his 300th home run, joining Willie Mays as the only players to amass 300 homers and 300 stolen bases.
Six more players later joined the club: Andre Dawson, Barry Bonds, Steve Finley, Reggie Sanders, Alex Rodriguez and Carlos Beltrán.
Fun fact: Mays was Barry's godfather, so three of the eight members of the 300-300 club are technically in the same family.
By the numbers: Bobby's five, 30 HR-30 SB seasons are more than anyone besides Barry (also five), and in 1973, he finished just one homer shy of creating the 40-40 club, which currently has just four members.
What they're saying: During Bonds' career, he struggled to emerge from the shadow of being labeled "the next Willie Mays."
"All the writers kept talking about was potential. You haven't reached your potential yet, they say. Well, unless you win a Pulitzer Prize, you're not living up to your potential either, are you?"
— Bonds in 1990
The big picture: When Barry became a superstar, it only pushed Bobby further down the family tree. He tragically died from lung cancer in 2002 — the same year his son's infamous BALCO saga began.
Go deeper:
9. 🏀 NBA trivia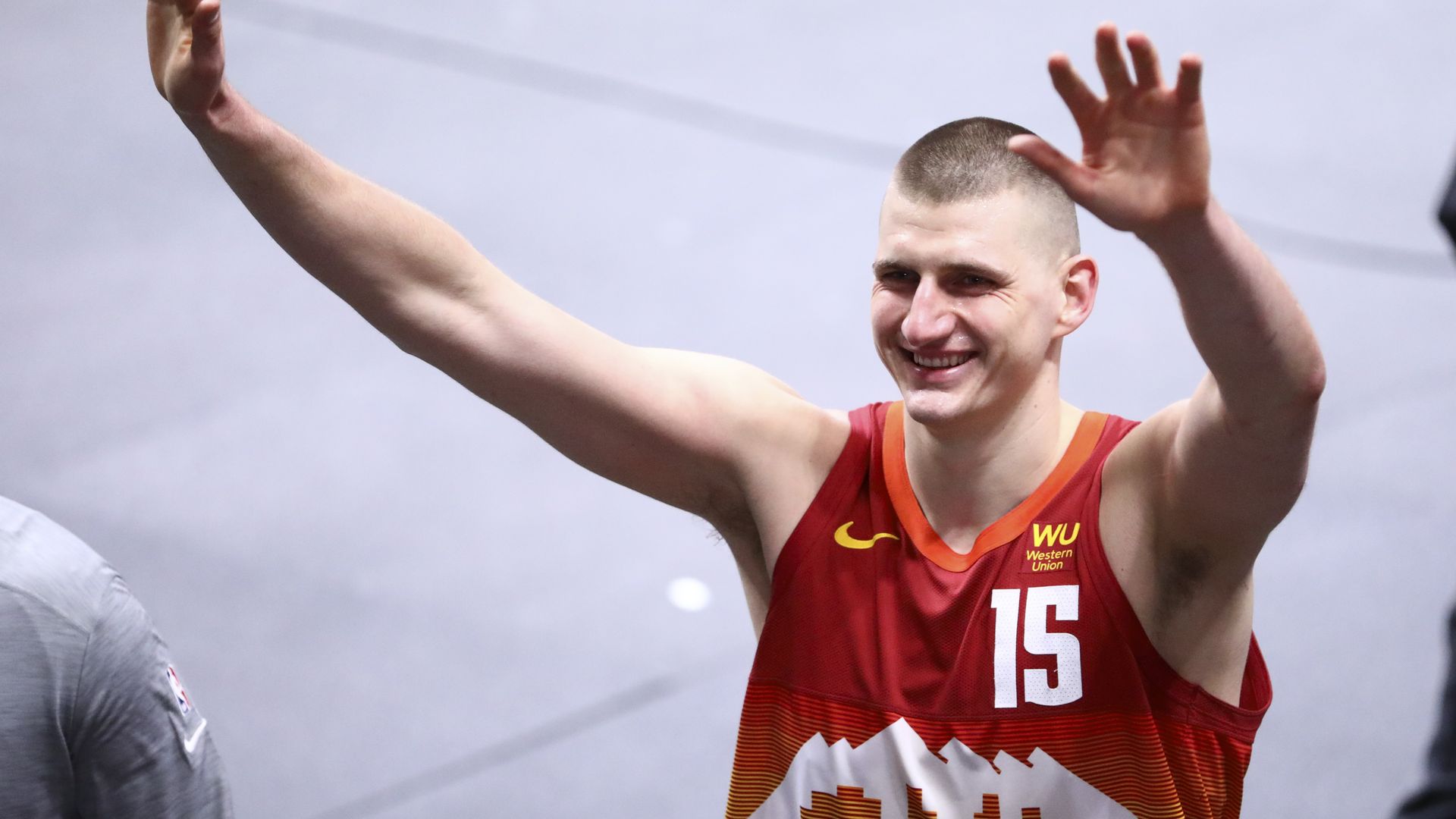 Nikola Jokić is one of three players in NBA history to lead his team in points, rebounds and assists at least 21 times in a season.
Question: Who are the other two?
Hint: They both won MVP in those seasons, and they're both still active.
Answer at the bottom.
10. 🐦 1 logo thing: Major League Birdball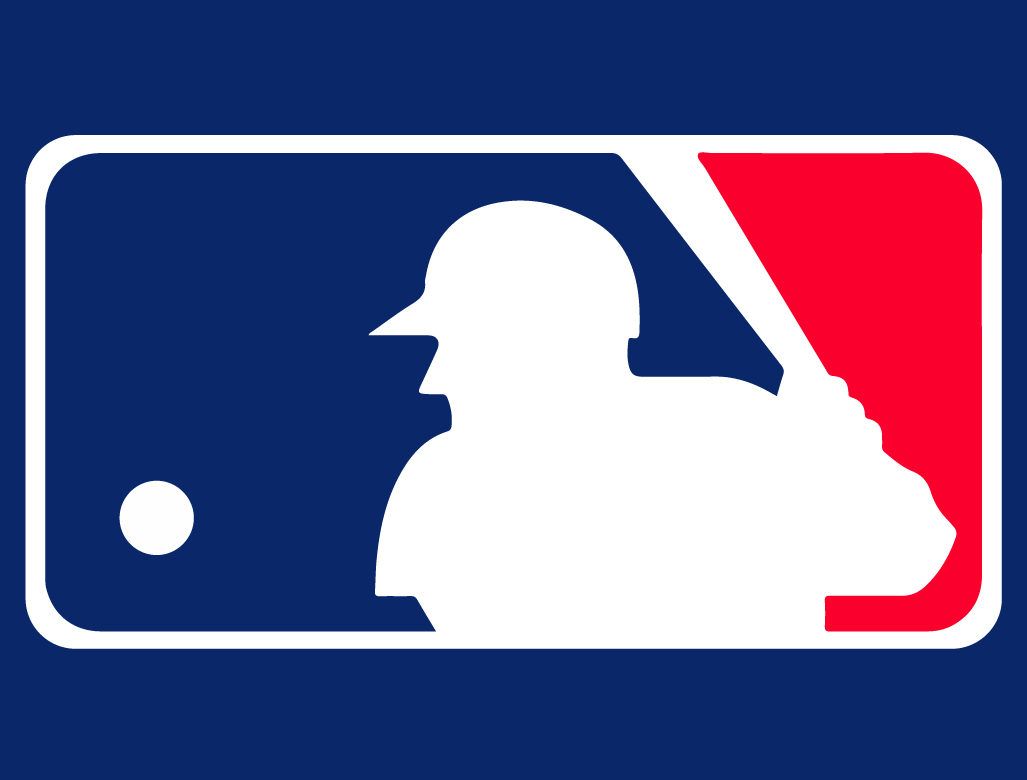 Via Reddit:
"Some years ago, someone told me that they thought the batter in the MLB logo looked like a bird. To this day, it plagues me. What has been seen, cannot be unseen. ... Welcome to my pain."
Do you see it? The visor of the helmet ... combined with the batter's nose ... looks like a bird with its mouth open. Have a great Monday.
Talk tomorrow,
Kendall "Bakery McBaker" Baker
Trivia answer: Russell Westbrook (2016–17) and Giannis Antetokounmpo (2018–19)