Axios Sports
September 20, 2022
👋 Happy Tuesday! I'm being Chad Powers for Halloween. (If you know, you know. If you don't, you'll find out at the bottom.)
🏀 Today's event: Join us at 11:30am ET for a virtual discussion about the future of the NBA talent pipeline. Pau Gasol will be there. Register now.
Today's word count: 1,431 words (5 minutes).
Let's sports...
1 big thing: ⚾️ Money wins baseball games
Large MLB payrolls don't always equal large win totals, but there's a strong correlation this season, Axios' Jeff Tracy and I write.
State of play: Eight of the top 10 teams by luxury tax payroll* are in playoff position entering Tuesday, per data provided by MLB. Here are the current playoff teams, and where their payroll ranks:
NL: Mets (highest payroll), Dodgers (2nd), Phillies (4th), Padres (6th), Braves (8th), Cardinals (15th)
AL: Yankees (3rd), Astros (9th), Blue Jays (10th), Mariners (21st), Rays (23rd), Guardians (27th)
Between the lines: The Mets — who just clinched the playoffs — are on track to have MLB's highest payroll for the first time since 1989 (when it was just $21.3 million), and they're one of a record-tying six teams set to pay the luxury tax this year.
Mets: $298.8 million payroll ($29.9 million tax)
Dodgers: $290 million ($29.4 million)
Yankees: $267 million ($9.4 million)
Phillies: $243.1 million ($2.6 million)
Red Sox: $234.5 million ($900,000)
Padres $232.8 million ($800,000)
How it works: The luxury tax is designed to prevent big market teams from far outspending their peers. There's no salary cap, so owners can spend as much as they want on players, but they start paying penalties once their payroll balloons to $230 million.
There are four thresholds — $230 million, $250 million, $270 million and $290 million — with teams taxed at increasing rates for every dollar they go over each threshold. Repeat offenders (Dodgers and Padres this year) are also taxed higher.
Mets owner Steve Cohen was so adamant about spending money to build a winner that the new $290 million threshold — which his team did indeed surpass — was unofficially named the "Cohen Tax."
*The luxury tax payroll is calculated by combining the contracts of every player on the 40-man roster, plus ~$16 million for benefits and $1.67 million for each team's share of the new $50 million bonus pool for pre-arbitration players.
🏀 2. One-and-done could be done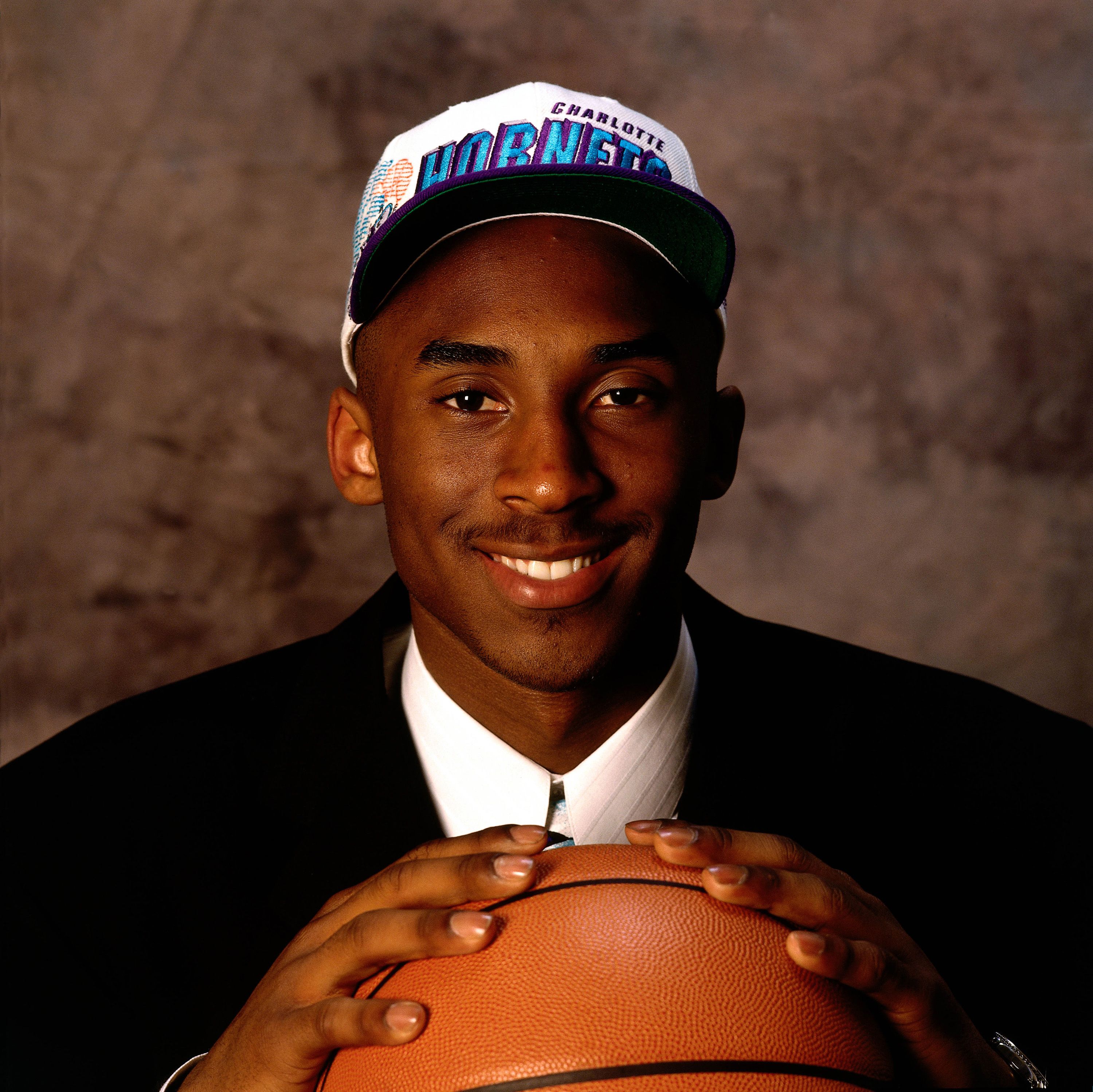 The NBA is expected to eliminate the one-and-done rule in the next CBA, The Athletic reports (subscription).
Why it matters: This would lower the age limit for the NBA draft from 19 to 18 as early as 2024, allowing players to once again make the leap from high school to the pros — something that hasn't happened since 2005.
Continue the conversation ... We'll be discussing this huge development, while also examining the full youth-to-NBA talent pipeline, in our latest Future of Sports conversation today, in partnership with the Aspen Institute.
Join us at 11:30am ET. See you soon.
3. 🏈 Blue Bloods take over the gridiron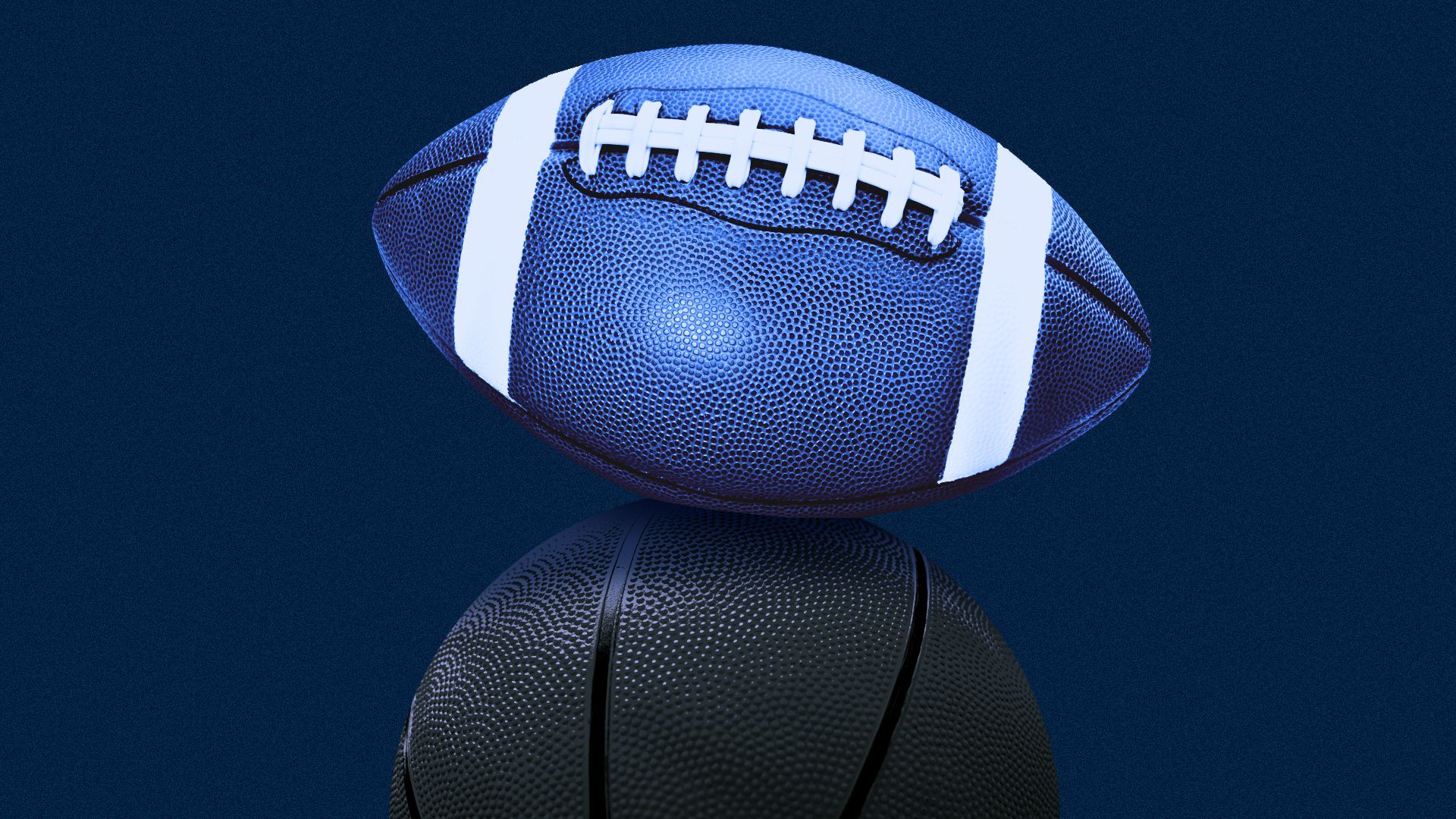 For the first time ever, the four core college basketball "Blue Bloods" — Kentucky, Kansas, Duke and North Carolina — are all 3-0 in football.
No. 8 Kentucky: The Wildcats have their highest ranking since 1977 and are clearly a program on the rise in the loaded SEC.
Kansas: They've beaten Tennessee Tech (FCS), West Virginia and Houston behind the nation's fifth-highest scoring offense.
Duke: They shut out Temple, beat Northwestern by eight and blew out North Carolina A&T (FCS) under rookie head coach Mike Elko.
North Carolina: They're scoring 51.3 points per game so far (fourth in the nation) under Mack Brown, who's in his second stint at UNC.
The backdrop: These schools have won 21 men's basketball national championships, including seven of the last 14. They also made up three of this year's Final Four teams, where Kansas beat UNC for the title.
Yes, but: They typically take a backseat on the gridiron. Especially Kansas, which hasn't won more than three football games in a season since 2009.
These programs have had intermittent success over the years — Duke was dominant in the 1930s, for example — but this is the first time they've all simultaneously started this strong.
Of note: UCLA and Indiana, two schools often considered "Blue Bloods," are also both 3-0 in football. So is Syracuse, which also has a case.
Looking ahead: Sadly, the unbeaten streak will end this weekend. Kansas hosts Duke on Saturday.
4. ⚡️ Lightning round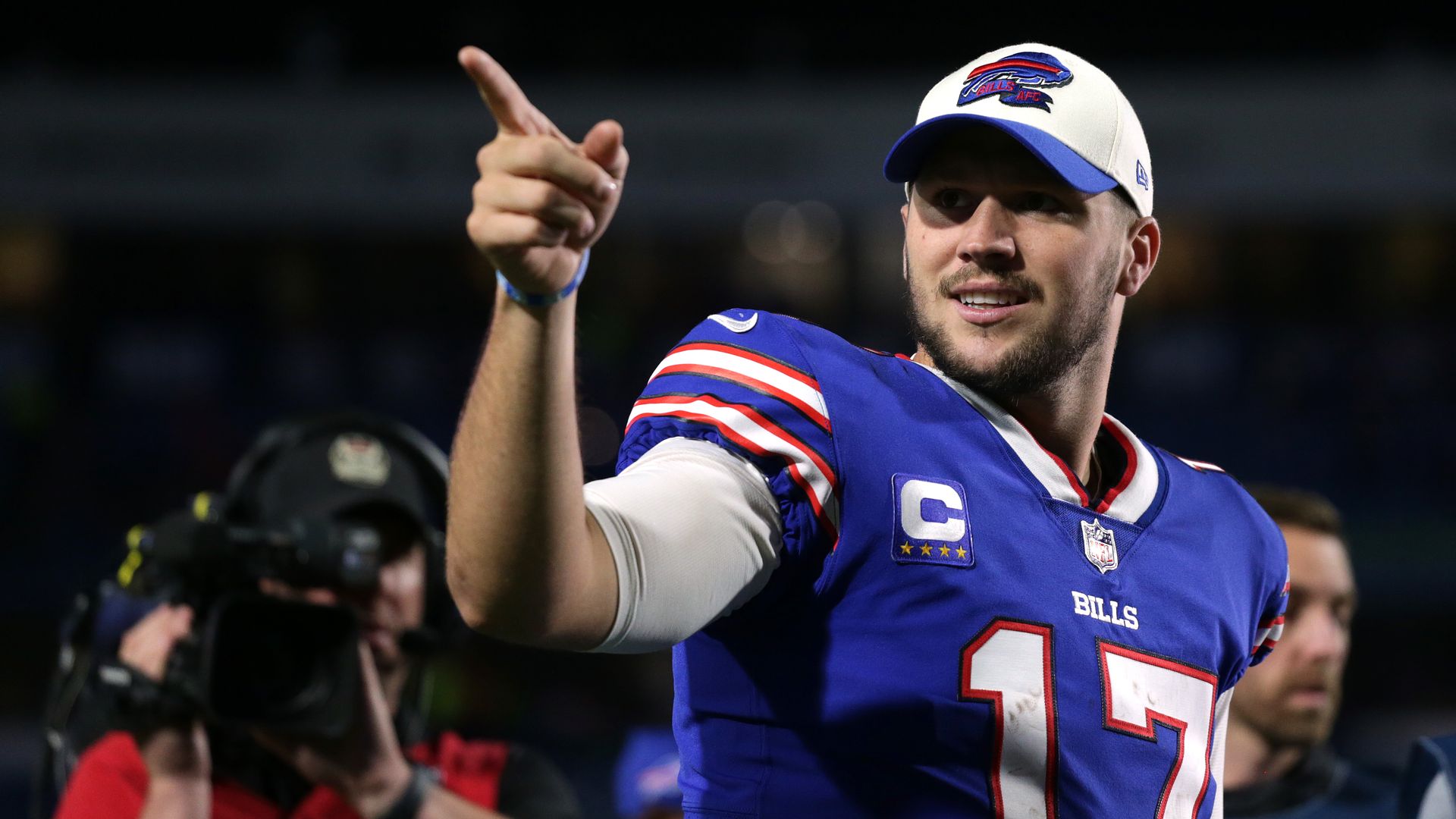 🏈 MNF doubleheader: The Bills scored 34 unanswered points in a dominant 41-7 win over the Titans ... Jalen Hurts showed off his arm and his legs in the Eagles' 24-7 win over the Vikings.
🏀 Honoring Bill: The Celtics have painted Bill Russell's No. 6 in the free throw lanes of their parquet floor as part of a season-long tribute planned for the Hall of Famer, who died this summer.
❤️ Amazing story: Adam "Pacman" Jones and the late Chris Henry were like brothers. Now, Jones is raising Henry's children alongside his own, hoping to help them all avoid the mistakes he and Henry once made.
🏀 Bates arrested: Emoni Bates, the ex-No. 1 basketball recruit once hyped as the "next Kevin Durant," faces two felonies after an officer found a gun in his vehicle.
5. 🏈 Charted: Where NFL players come from
The Lone Star State loves its high school football. Naturally, some of that talent ascends to the NFL, where Texas produces more players than any other state.
The Big Four: When the 2022 NFL season began, 199 players on active rosters played high school football in Texas. Florida was second with 185 players, followed by California (166) and Georgia (151). After that, there's a steep drop off.
Most NFL players by...
College: Alabama (58), LSU (52), Ohio State (52), Georgia (44), Notre Dame (37), Penn State (35), Florida (33), Michigan (33), Oklahoma (32), Iowa (31), Clemson (29), Texas (26), Washington (26), Wisconsin (26), Auburn (24), Miami (24), UCLA (24)
High school city: Houston (19), Miami (19), Detroit (19), Tampa (15), Bradenton, Fla. (14), Atlanta (13), New Orleans (13), Cleveland (12), Plantation, Fla. (11), Austin, Texas (10), Cincinnati (10), Fort Lauderdale, Fla. (10), Philadelphia (10), St. Louis (10)
6. 🏀 The hot streak that won a title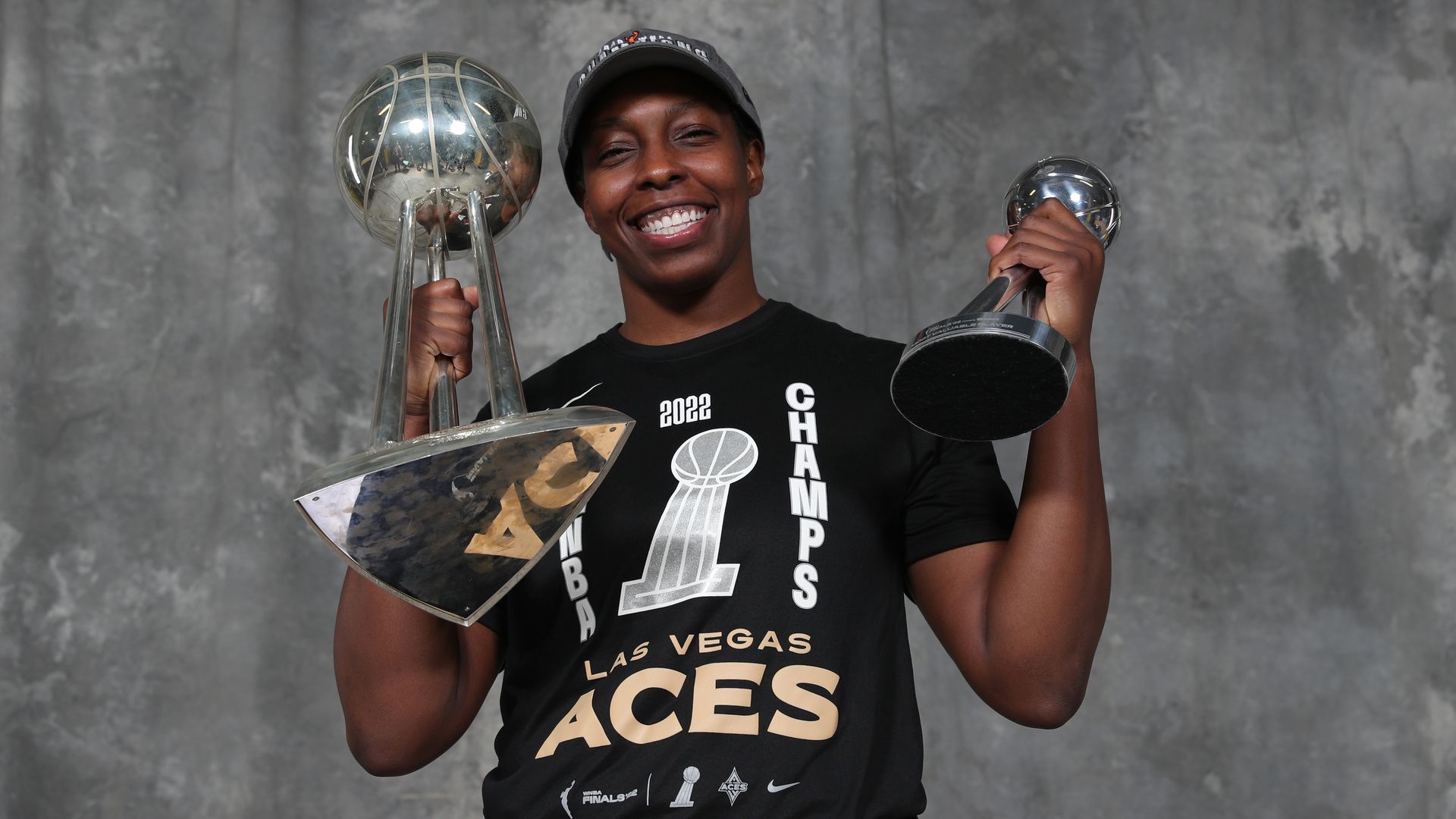 There are hot streaks, and then there's the 10-game heater Chelsea Gray just completed to lead the Aces to their first WNBA title and earn Finals MVP honors, Jeff writes.
By the numbers: Gray averaged 21.7 points, 3.8 rebounds and 7.0 assists in 10 playoff games — up from her regular-season averages of 13.7 points, 3.2 rebounds and 6.1 assists.
Gray shot 61.1% from the field in the postseason and 54.4% from deep (on nearly six attempts per game), registering an absurd 72.7% true shooting percentage.
The four-time All-Star scored 20+ points in seven of the Aces' 10 playoff games after doing so just six times in 35 regular-season games.
The backdrop: Gray, 29, was drafted 11th overall by the Sun in 2014, but didn't debut until 2015 as she recovered from a knee injury sustained during her senior year at Duke.
She was traded to the Sparks in 2016, helping them win their first title since 2002 as a key reserve. In 2021, she signed with the Aces in free agency and won a championship 19 months later.
With Gray returning next year alongside league MVP A'ja Wilson, All-Star guard Kelsey Plum and Coach of the Year Becky Hammon, the Aces should be favorites to run it back.
🇺🇸 Coming up: Aces trio headlines USA's World Cup roster (ESPN)
7. 🌎 The world in photos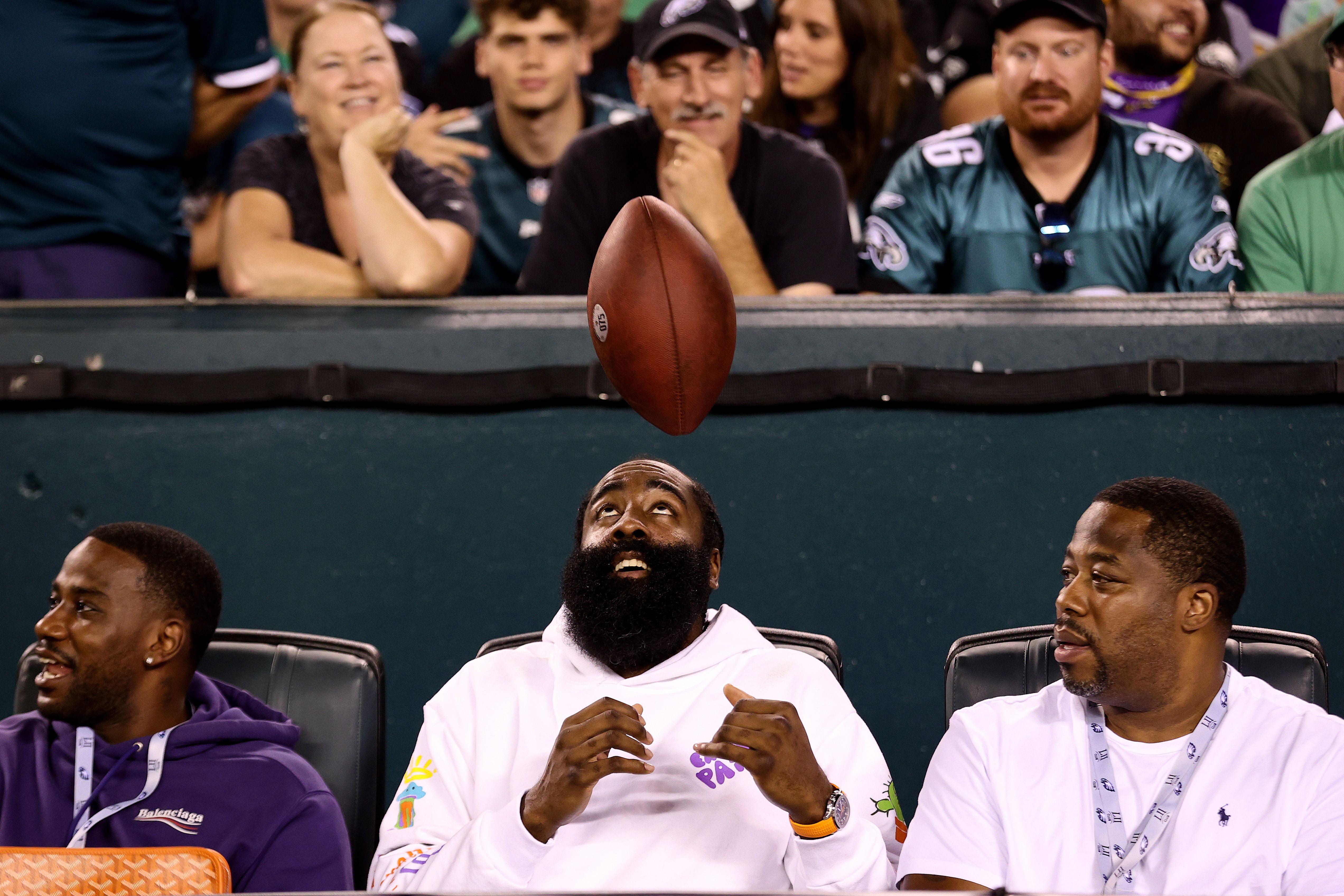 PHILADELPHIA — After Darius Slay picked off Kirk Cousins in the third quarter last night, he handed the ball to Sixers star James Harden, who was sitting in an on-field suite. Nice assist.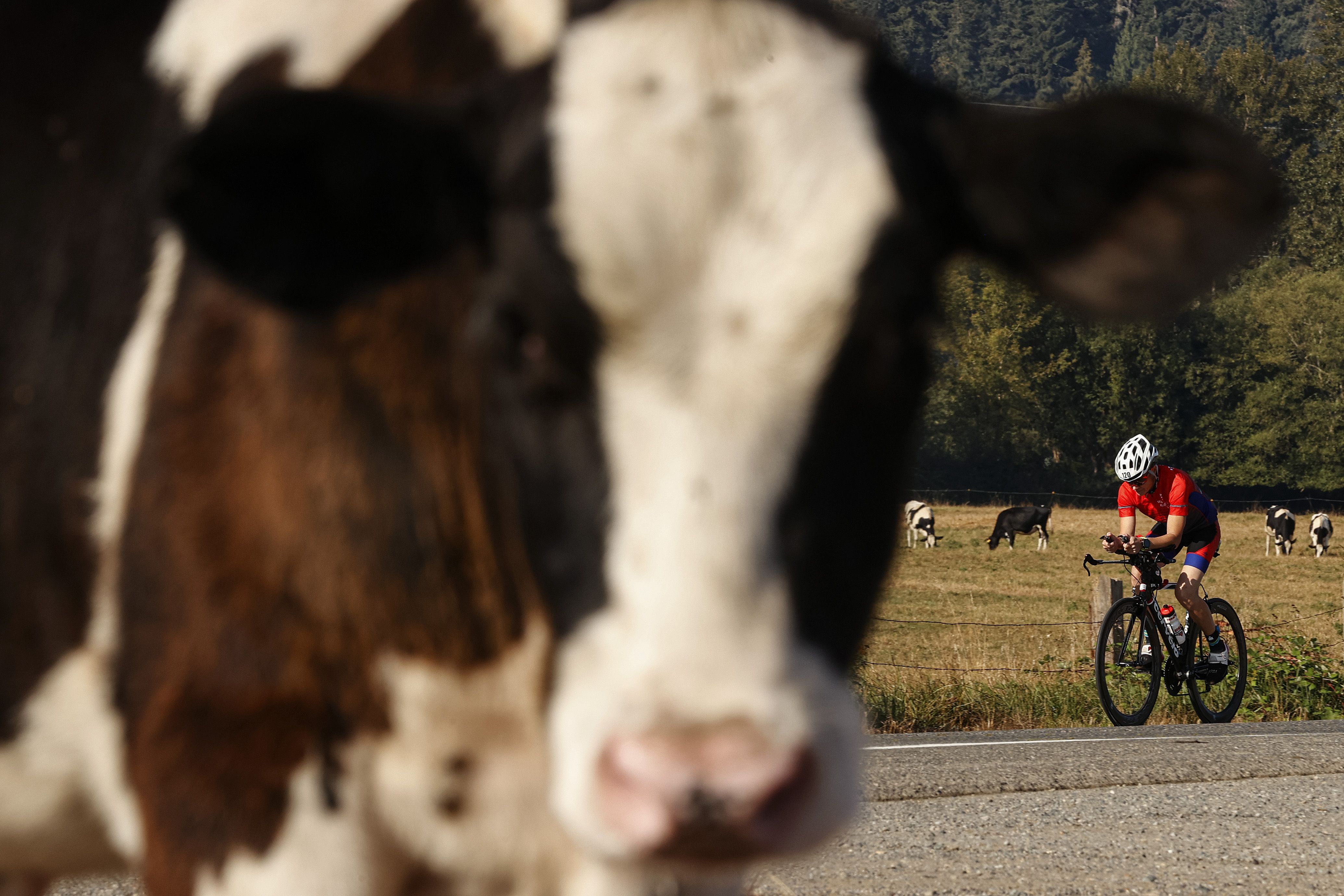 MAPLE VALLEY, Wash. — Oh hello.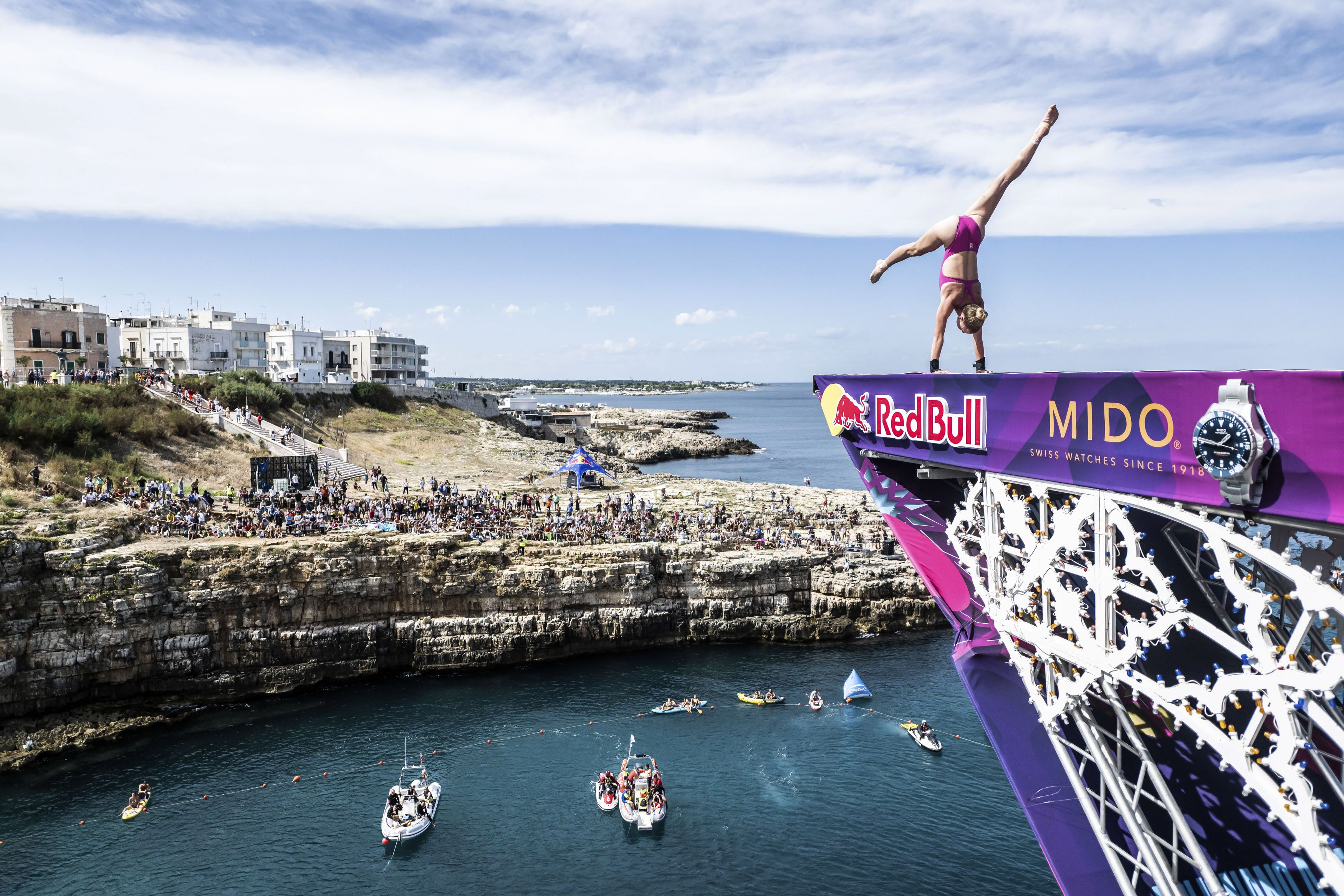 POLIGNANO A MARE, Italy — A summer in southern Italy isn't complete without a visit from the Red Bull Cliff Diving World Series, where competitors dive off a private balcony into the Adriatic Sea.
8. 📺 Watchlist: High-stakes baseball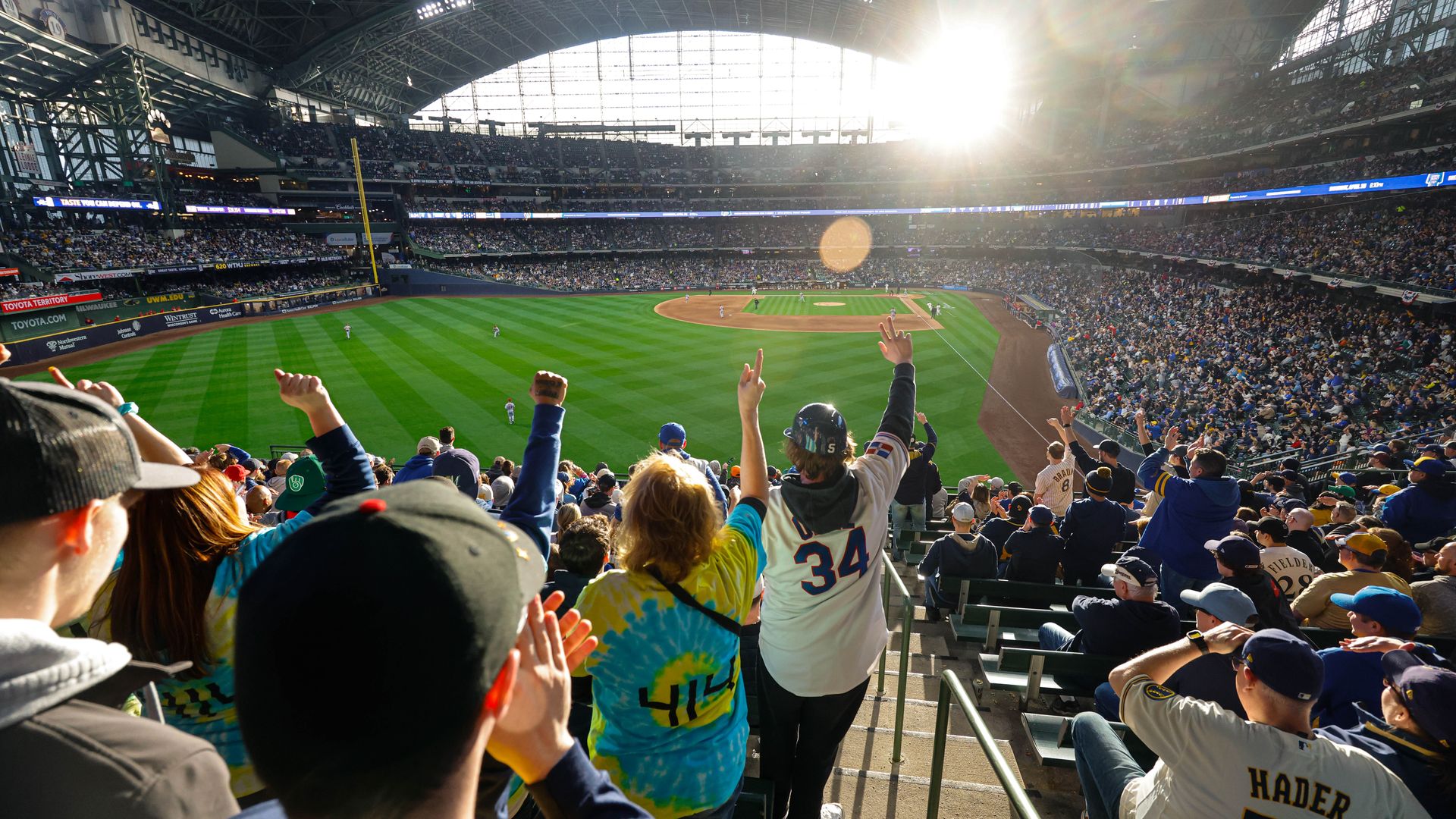 The Brewers host the Mets tonight (7:40pm ET, TBS), with both teams locked in tight playoff races as the season nears its end.
Mets (94-55): Despite hurtling towards their first 100-win season since 1988, they lead the Braves (92-55) by just one game atop the NL East.
Brewers (78-69): The NL Central is out of reach, but Milwaukee is just 2.5 games behind the Phillies (80-66) for the third and final Wild Card.
9. 🏈 NFL trivia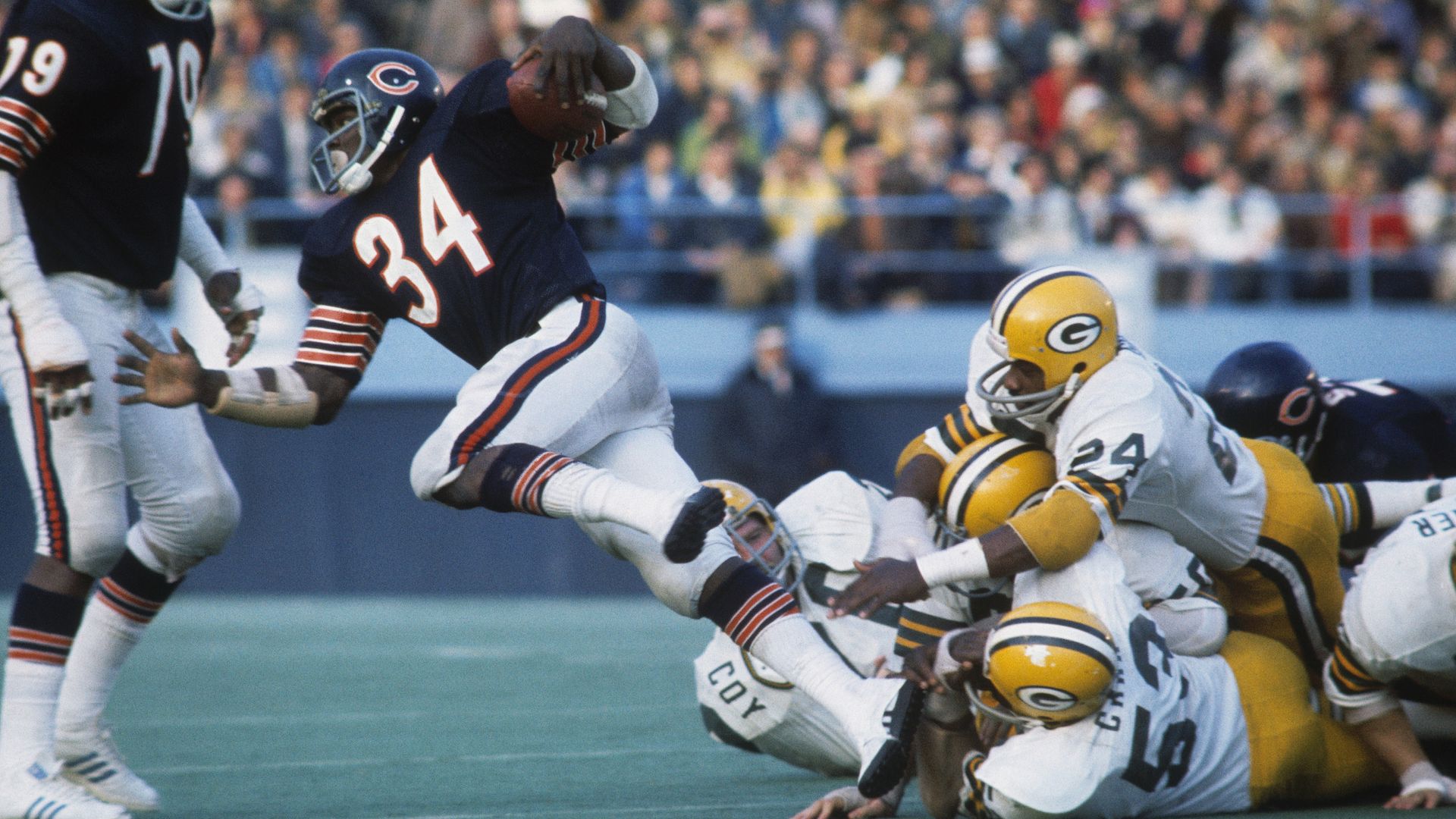 The Packers' victory over the Bears on Sunday was their 783rd win, one shy of tying Chicago (784 wins) for the most in NFL history.
Question: Who's third with 708 wins?
Hint: NFC.
Answer at the bottom.
10. 🏈 1 hilarious thing: Chad Powers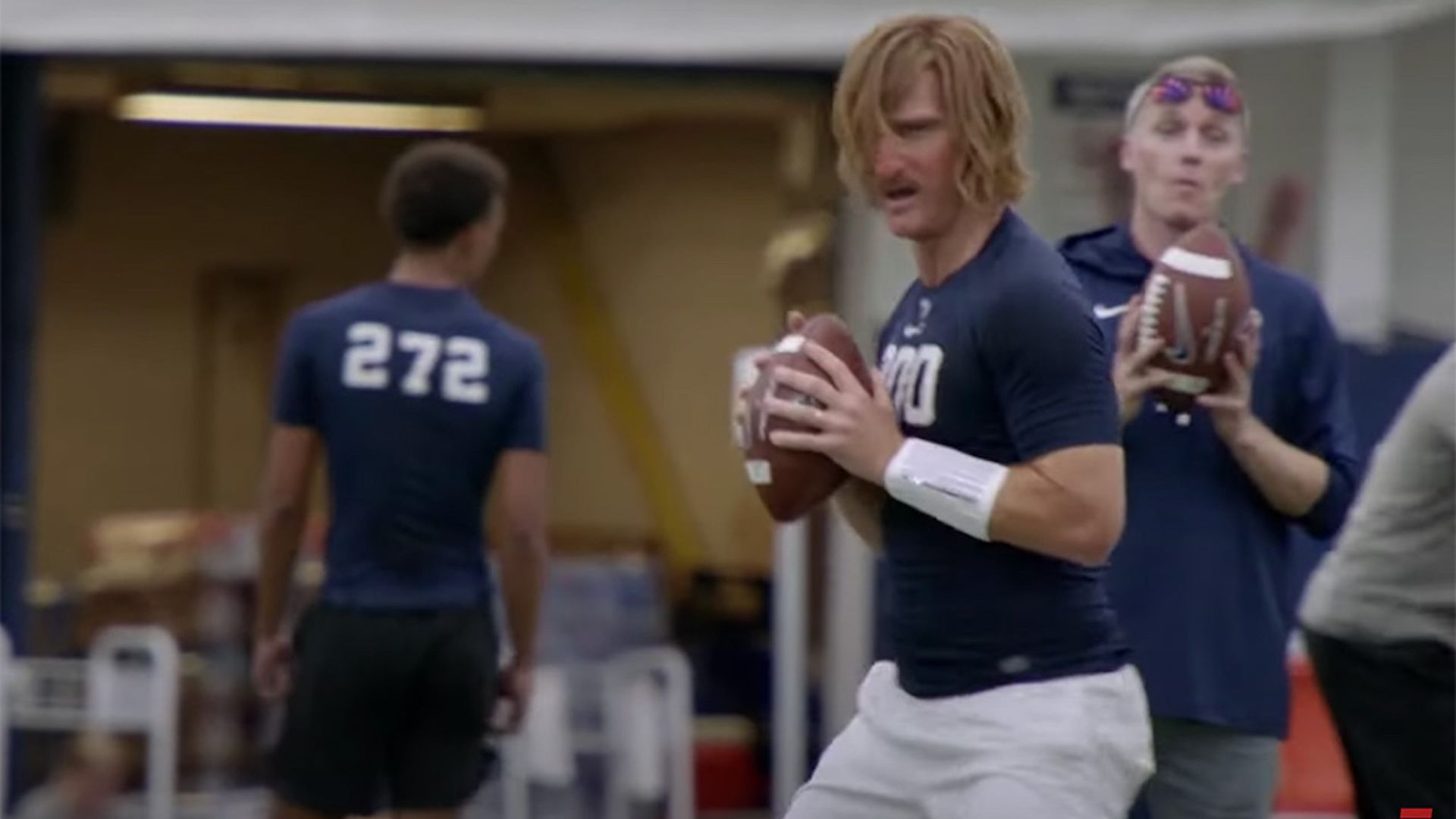 Eli Manning went undercover at Penn State as walk-on QB "Chad Powers," and it's the funniest thing on the internet.
Can I just say ... Eli is a national treasure and legitimately hilarious. He's fantastic on the "ManningCast" and a natural as the host of "Eli's Places," which gave us Chad Powers and is currently in Season 2 on ESPN+.
Words to live by:
"Think fast, run fast."
— Chad Powers