👋 Happy Monday! Let's begin this morning by breaking your brain.
Stat of the year: LeBron James has averaged 27 points, 7 rebounds and 7 assists per game for his career (rounded to the nearest number). And yet, he has never finished with exactly 27 points, 7 rebounds and 7 assists in a single NBA game. What?!?!
Today's word count: 1,414 words (<6 mins)
1 big thing: ❤️ Sports, man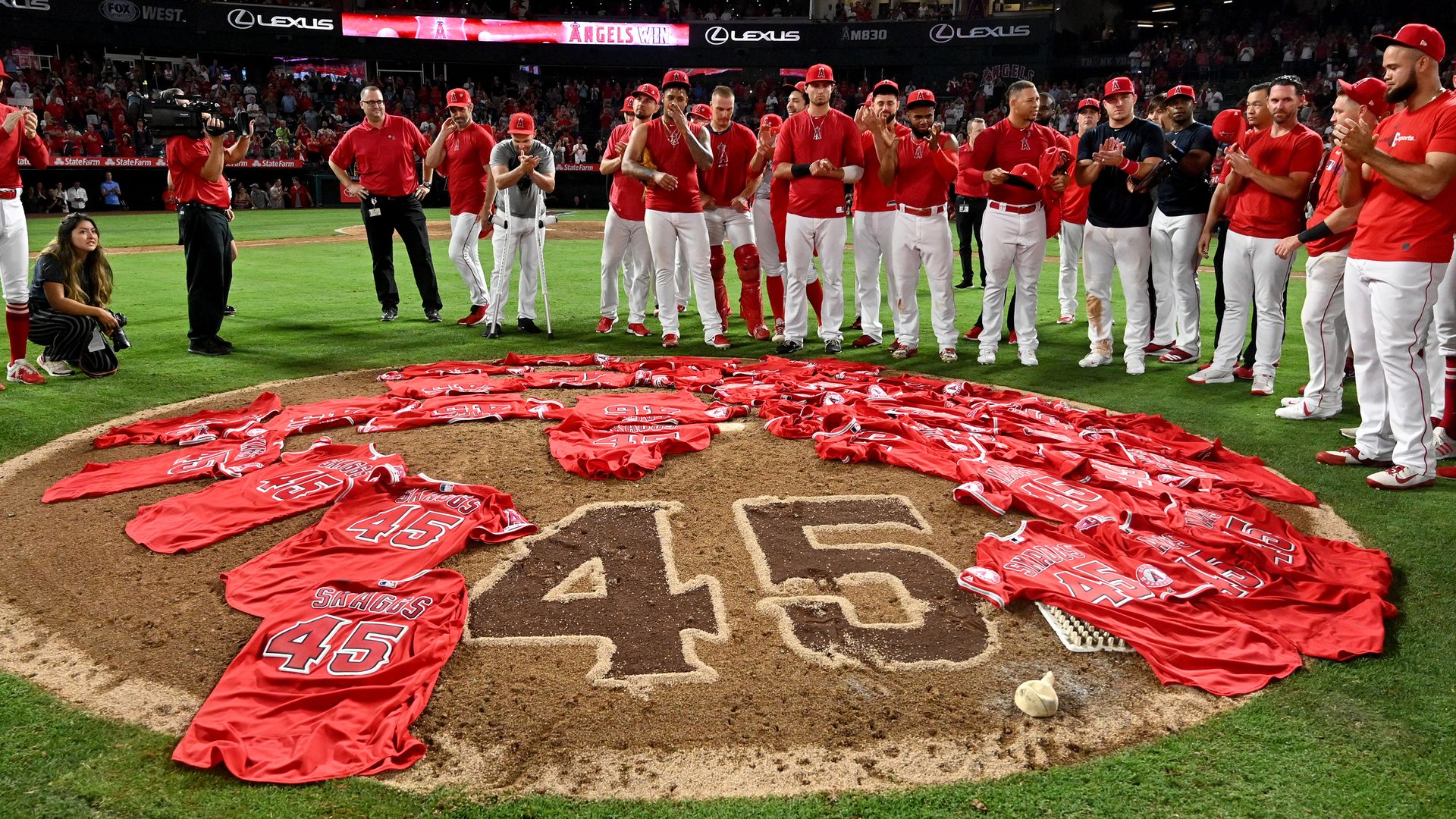 In their first home game since their teammate Tyler Skaggs passed away, the Los Angeles Angels all wore No. 45 to honor him on Friday night … and proceeded to throw a combined no-hitter.
Debbie Skaggs, Tyler's mom, threw out the first pitch and it was right down the middle.
Mike Trout hit a home run on the first pitch he saw and it traveled exactly 454 feet, which reads "45" in both directions.
The last combined no-hitter in the state of California was on July 13, 1991 — the day Tyler was born.
Why it matters: We can't all agree on everything. We root for different teams, enjoy different music, and our political beliefs don't always align.
But regardless of our differences, even when it comes to our faith, I think we can all agree that there is a "higher power." There is something … more.
Losing someone you love is impossible. We're not taught how to process that. We feel all of these things — sadness, anger, despair — and there are very few ways to let that all out.
What sports provides is an avenue to release those emotions in a positive way. We're able to take that grief and turn it into focus; take that anger and turn it into effort. We can play better. We can run faster. We can try harder.
The bottom line: I'm not asking you to believe in miracles. Maybe Tyler reached down from above and willed that no-hitter into existence, maybe he didn't. What I am asking you to believe in is love — that feeling that connects all of us in ways we can't fully describe.
When Trout stepped into that batter's box on Friday night, I guarantee you the first thing he thought about was Tyler. Suddenly, he was locked in — so present in that moment. Pitch comes in, he swings the bat, and sends a ball soaring toward the heavens, as if to say, "This one's for you, buddy."
Same goes for Taylor Cole and Felix Pena, the two pitchers who combined for the no-hitter. They were pitching for someone else. Every strike meant more.
The death of Tyler Skaggs is tragic, but his memory will now forever be tied to a beautiful night that reminded us all why we're on this Earth in the first place.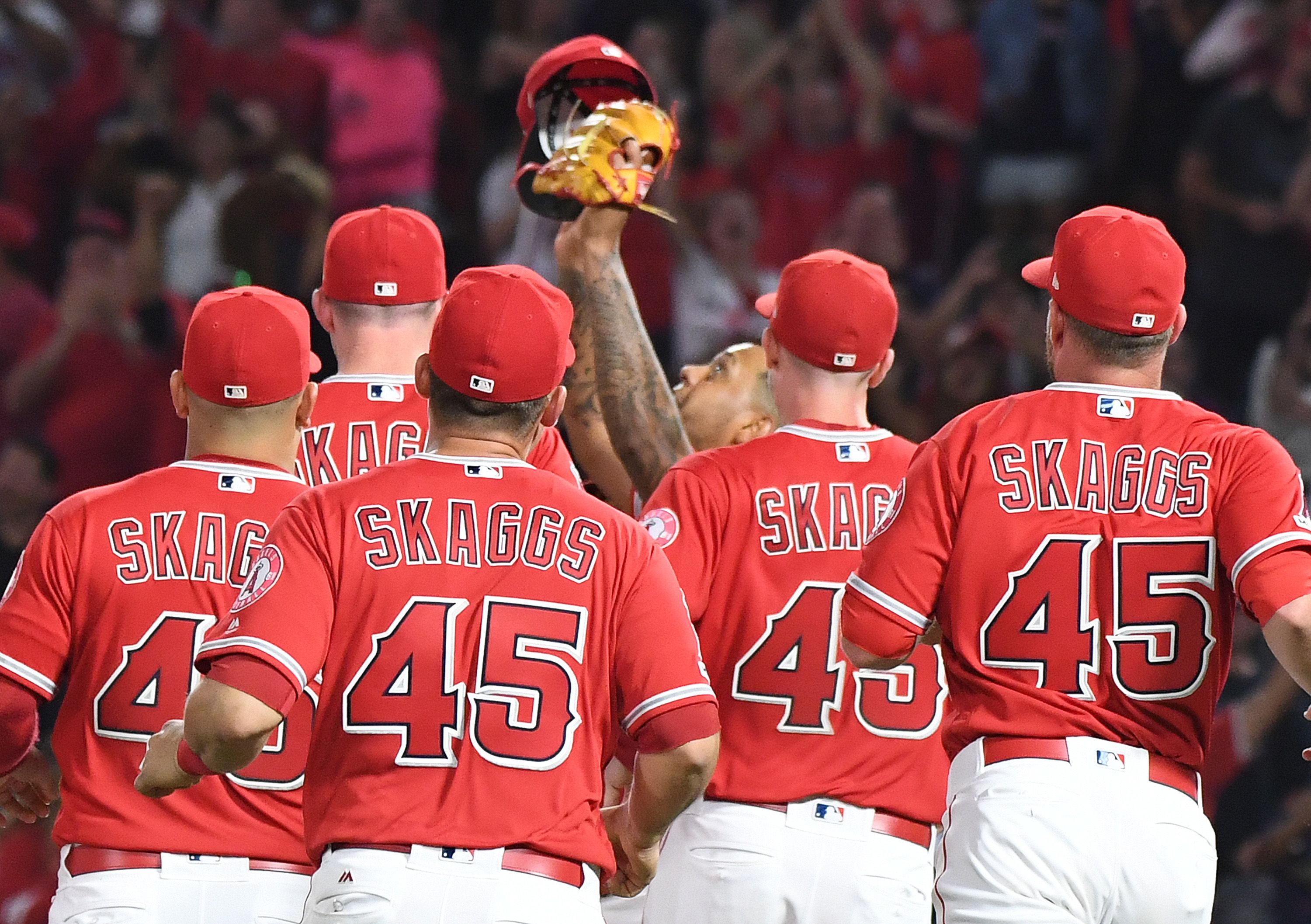 Photo: Keith Birmingham/Pasadena Star-News via Getty Images
Request: What's your favorite "sports, man" moment? Reply to this email letting me know and I'll share them in the newsletter this week. Let's keep this feeling going.
2. 🎾 Djokovic defeats Federer in match for the ages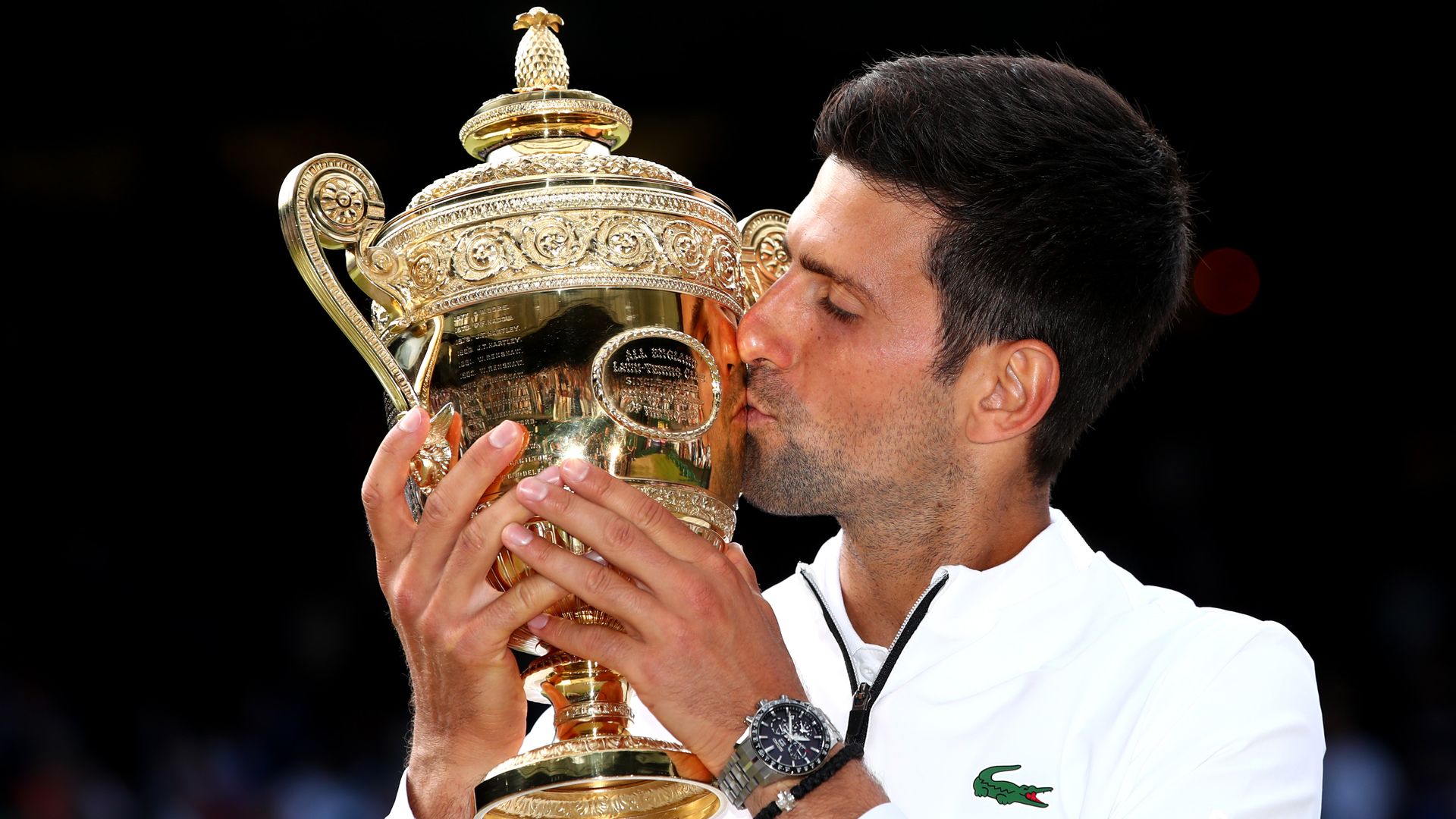 Novak Djokovic outlasted Roger Federer in an epic, mesmerizing final to repeat as Wimbledon champion and win the tournament for the fifth time in his career.
Final score: 7-6, 1-6, 7-6, 4-6, 13-12
Total time: 4 hours, 57 minutes (longest final in Wimbledon history)
How it ended: Wimbledon implemented a fifth-set tiebreaker this year to avoid marathon matches like the three-day affair between John Isner and Nicolas Mahut back in 2010. Naturally, the first men's final under these new rules required the tiebreaker.
By the numbers: Djokovic improved to 3-0 against Federer in Wimbledon finals and is closing in on Federer's 20 major titles, the most by any man in history.
Career Grand Slam titles: Federer, age 37 (20), Rafael Nadal, age 33 (18), Djokovic, age 32 (16).
Career on-court earnings: Djokovic ($133.2 million), Federer ($124.8 million), Nadal ($110.3 million), Serena Williams ($90.3 million), Andy Murray ($61.2 million)
What they're saying:
"It was probably mentally the most demanding match I was ever part of. The most physically demanding match was against Nadal in the finals of Australia [in 2012] — that one went almost six hours. But mentally, this was a different level because of ... everything."
— Novak Djokovic
The big picture: The first time Djokovic and Federer played each other was in 2006, a few days after Mario Williams, Reggie Bush and Vince Young were taken with the top three picks in the NFL draft.
All three of those players are now retired, and the entire NFL looks drastically different than it did back then. Meanwhile, Djokovic, Federer and Nadal are still dominating their sport.
The bottom line: We've never seen anything quite like this era of men's tennis, and the coolest part is that supporters of each player have a legitimate argument that their guy is the best.
Go deeper:
3. 🏏 Meanwhile, 12 miles to the north...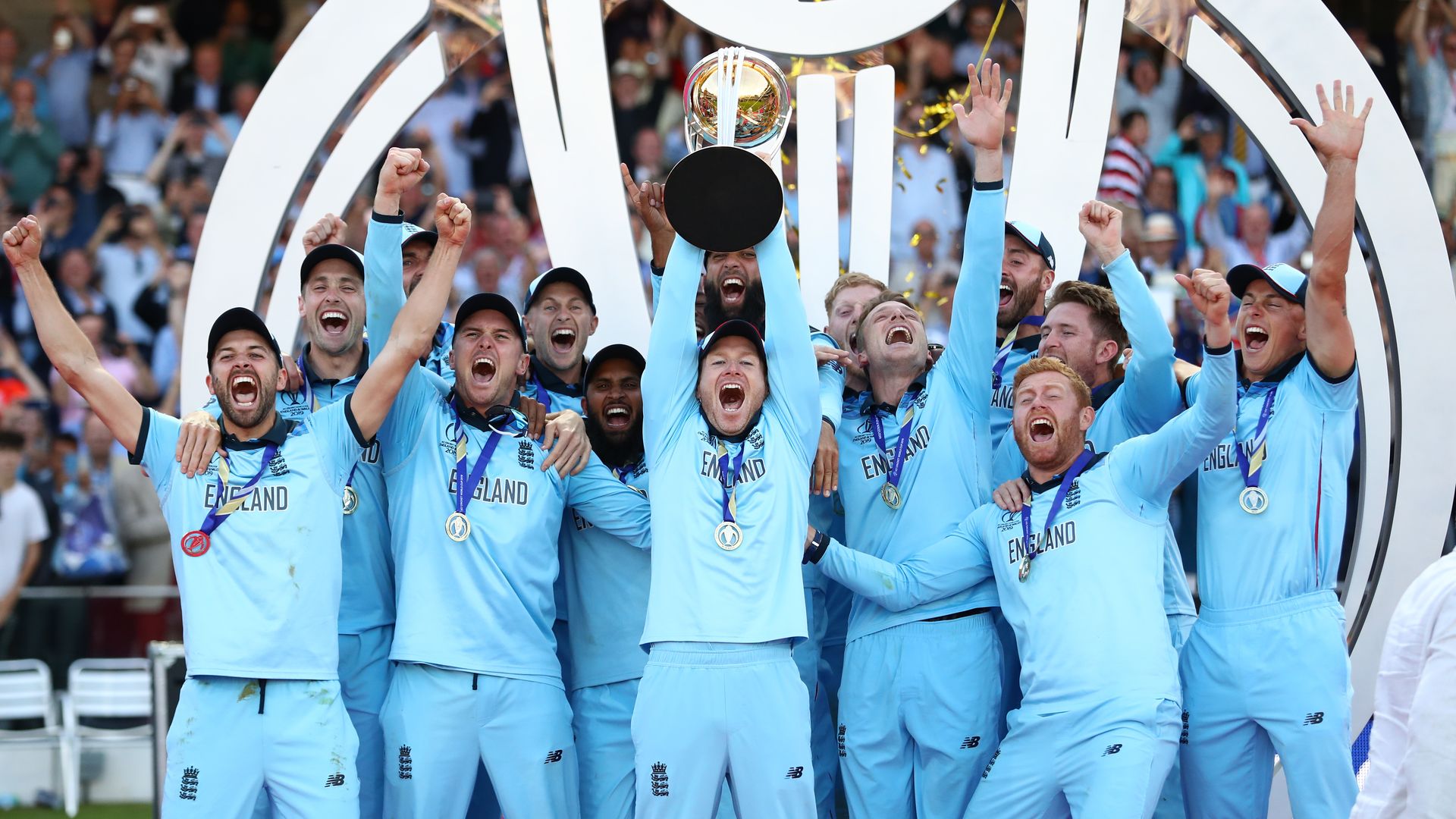 England won the Cricket World Cup for the first time after narrowly defeating New Zealand in the first match in the tournament's history to require a Super Over (aka, overtime).
What happened: Both teams were tied at 241 after their respective 50 overs. They both scored 15 in the Super Over, too, but England won thanks to hitting more boundaries in their 50 overs.
Fun fact: This is the third straight time that the host nation has won the Cricket World Cup.
Watch: Match highlights
What they're saying:
"If this has not reconnected a nation to a game that sprang from its own greens, nothing ever will. Even if cricket were to die tomorrow, we would still have this game."
— ESPN's Sambit Bal (
full article
)
The big picture: England becomes the sixth winner in the World Cup's 44-year history, joining Australia (1987, 1999, 2003, 2007, 2015), India (1983, 2011), West Indies (1975, 1979), Pakistan (1992) and Sri Lanka (1996).
Go deeper: Cricket, explained
P.S. ... As if the Brits didn't experience enough sports excitement yesterday, England's own Lewis Hamilton won the British Grand Prix, stretching his lead atop the Formula One standings.
4. 🏈 Chart du jour
5. ⛳️ Romo defends celebrity golf title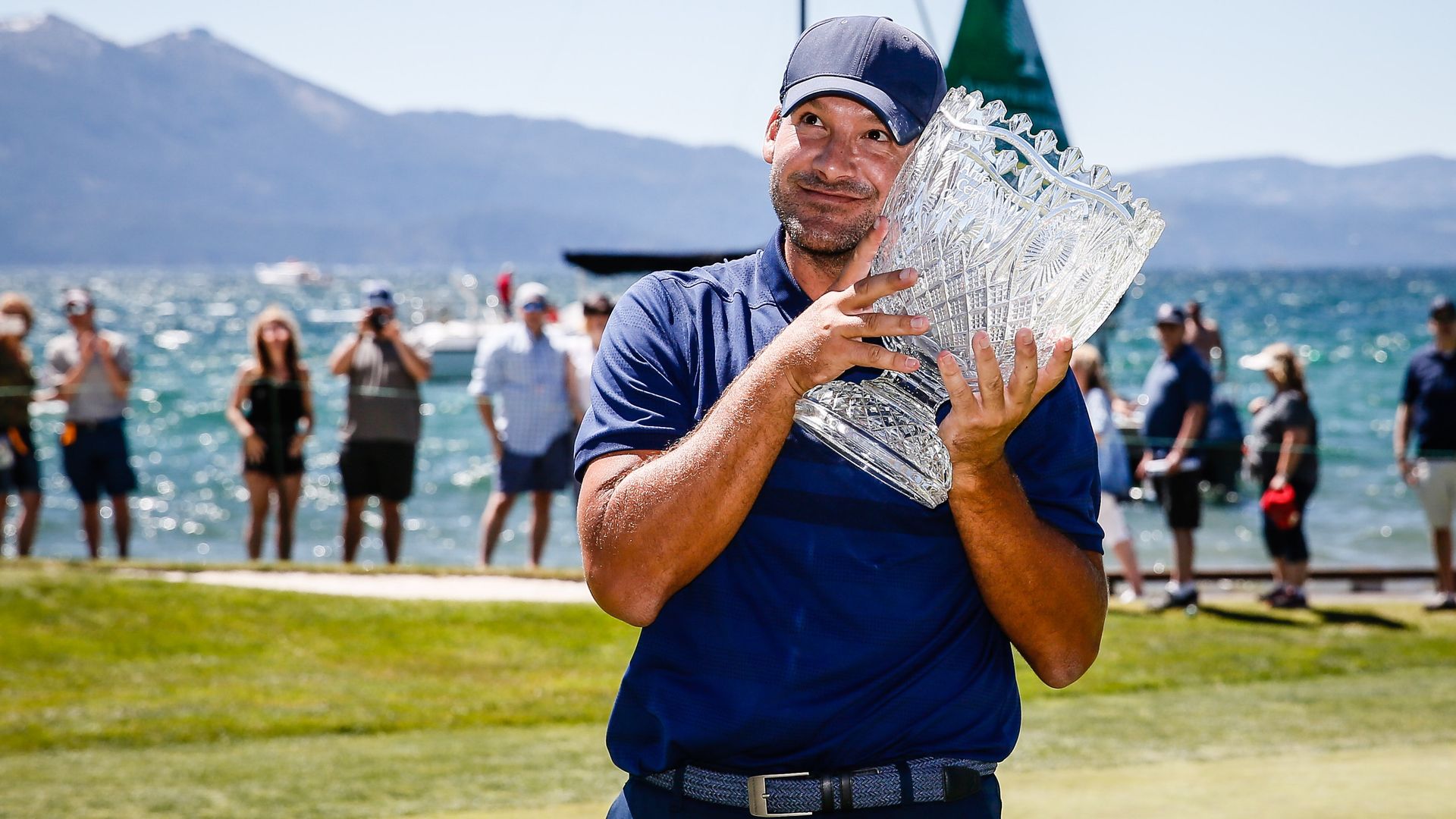 Tony Romo completed a wire-to-wire victory yesterday in the American Century Championship — the second straight year that he's won the celebrity tournament at Edgewood Tahoe Golf Course.
By the numbers: Romo closed with a 2-over-par 74 and scored 20 points to finish at 71 in the modified Stableford scoring system (one point for a bogey, two for a par, three for a birdie, four for an eagle).
Leaderboard:
Tony Romo (NFL): 71
Mark Mulder (MLB): 61
Mardy Fish (Tennis): 57
Derek Lowe (MLB): 57
Jack Wagner (Actor): 55
Case Keenum (NFL): 54
Jeremy Roenick (NHL): 50
Steph Curry (NBA): 50
Adam Thielen (NFL): 49
Mike Modano (NHL): 49
6. July 15, 1876: ⚾️ Baseball's first no-hitter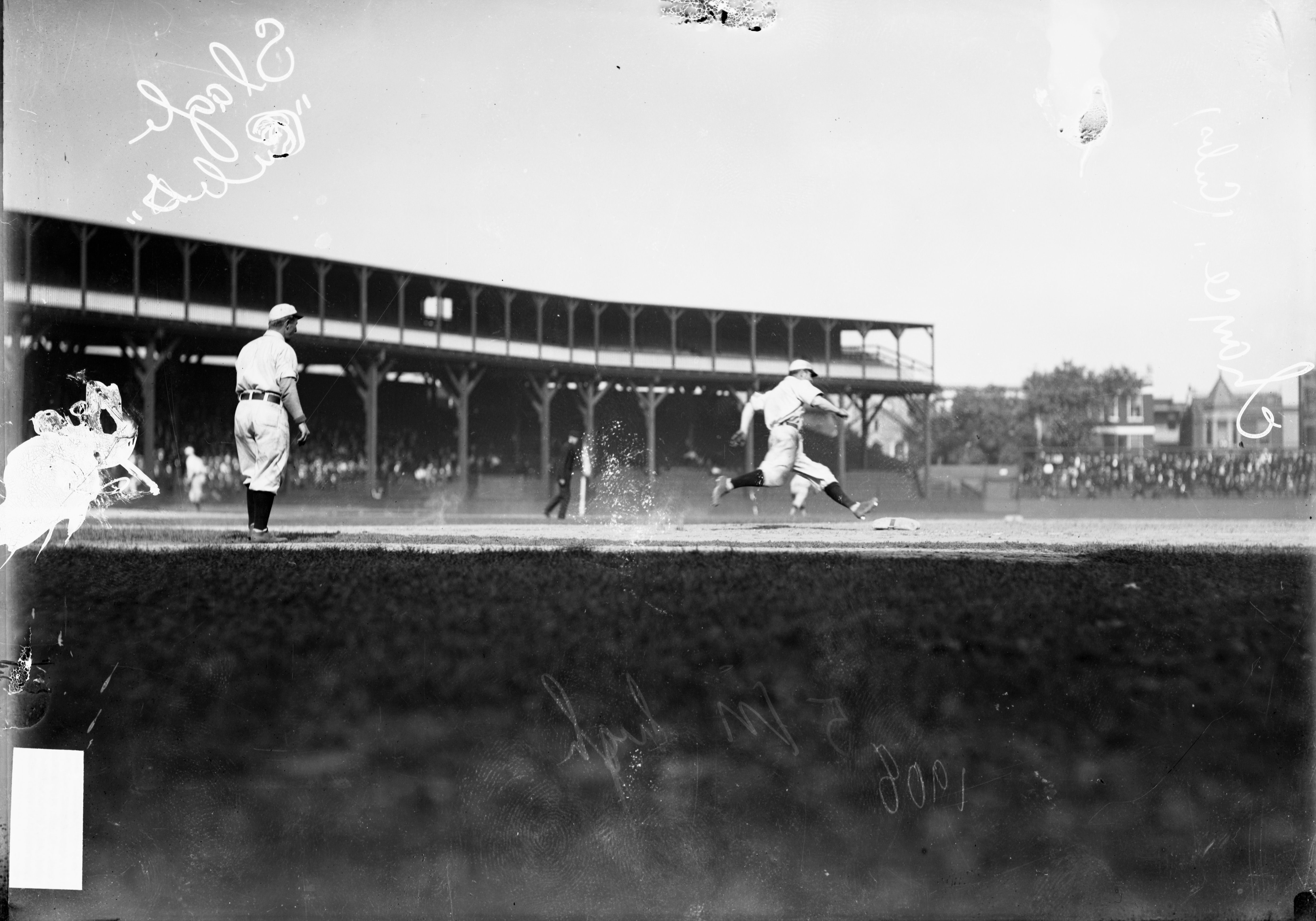 Photo: Chicago History Museum/Getty Images
143 years ago today, St. Louis Brown Stockings pitcher George W. Bradley tossed the first no-hitter in MLB history in a 2-0 win over the Hartford Dark Blues.
Between the lines: Bradley managed to make history despite the Brown Stockings committing eight errors that day.
By the numbers: Bradley won 45 games that season and finished with a 1.23 ERA while tossing 63 complete games. If you needed any evidence that baseball was a completely different sport back then, this is it.
Go deeper: Bradley's career stats
7. ⚽️ MLS trivia
The Seattle Sounders are one of two MLS teams without a loss at home this season (the other is LAFC).
Question: Over the last five seasons, Seattle is tied for the most home wins in MLS (58) with what other team?
Hint: They changed their name in 2006.
Answer at the bottom.
8. The Ocho: ⚡️ The rise and fall of Ultimate Tazer Ball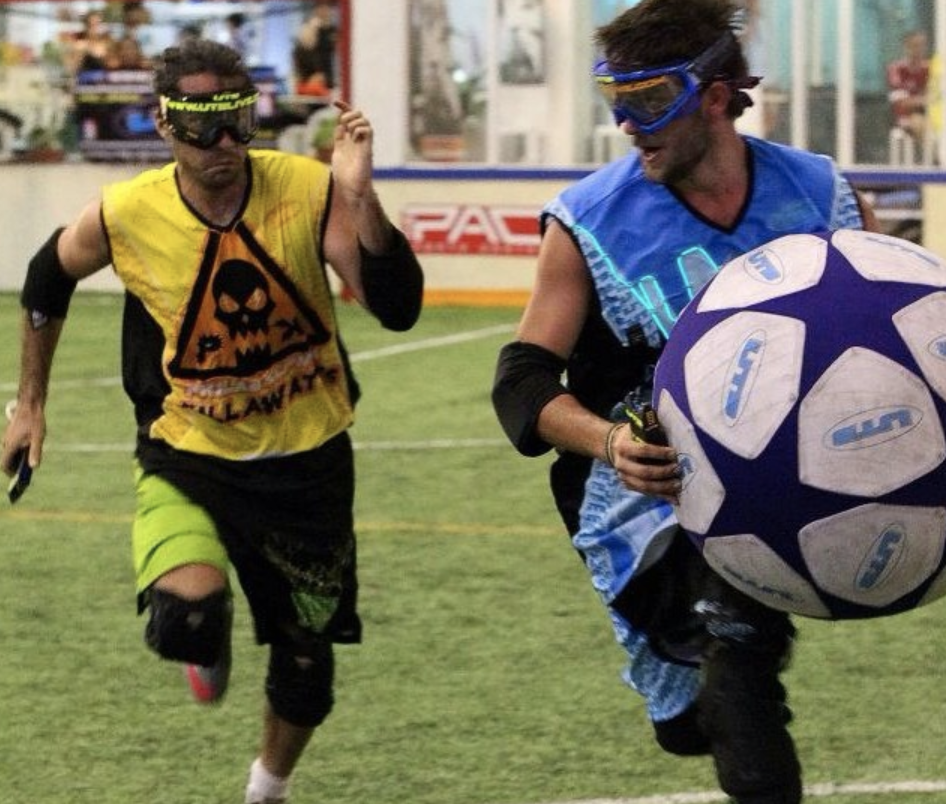 Source: @amirhosein777 (Instagram)
In 2011, three friends invented Ultimate Tazer Ball — "a freakish amalgamation of soccer and rugby in which players could shock each other with stun guns."
Thanks to its sheer absurdity, the sport dominated the press cycle for months and produced plenty of viral highlights (like this one). And then, just like that, it vanished.
Go deeper: MEL Magazine caught up with one of Ultimate Tazer Ball's former stars, who shared details about the rise and fall of the sport. Enjoy.
9. Everything else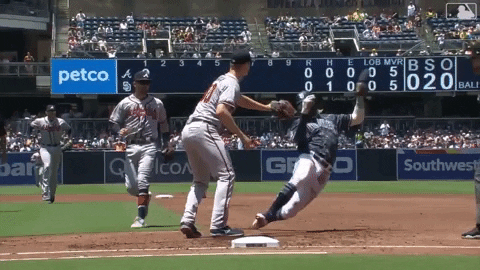 ⚾️ MLB: Fernando Tatis Jr. got caught in a pickle but somehow managed to make it back to first base safely by momentarily turning into a body contortionist. ... *Morpheus voice* "He is the one."
⏱ Running: Dutch runner Sifan Hassan ran a 4:12:33 mile at an event in Monaco, breaking the women's world record for fastest mile by .23 seconds — a record that had stood for 23 years.
🏀 HS basketball: The top five high school hoopers in America, according to The Athletic (subscription): 1. Emoni Bates, Sophomore (Ypsilanti, Mich.) 2. Cade Cunningham, Senior (Arlington, Texas) 3. Evan Mobley, Senior (Temecula, Calif.) 4. Paolo Banchero, Junior (Seattle) 5. Ziaire Williams, Senior (Sherman Oaks, Calif.).
🏈 Indoor Football League: The Arizona Rattlers fell to the Sioux Falls Storm 56-53 in the IFL championship game. It was the Rattlers' only loss this season and they fell to 1-4 at home in championship games with the only win coming against Kurt Warner and the Iowa Barnstormers in 1997.
🏀 NBA: Native Oklahoman Tyler Parker wrote about his favorite player, Russell Westbrook, getting traded. "The idiosyncrasies that exist within his skill set, those rough edges — those are the things that make him so fun to watch. He's an original and a contradiction, at once fallible and overwhelming." Worth your time.
10. Reminder: Send in your stories!
What's your fondest sports memory that made you go, "Sports, man." Maybe it's a moment you shared with your mom or dad. Maybe you witnessed history. Maybe you finally saw your team win the big game. Could be anything!
Reply to this email letting me know and I'll share your stories in the newsletter this week. Thank you!
See you tomorrow,
Kendall "Sports forever" Baker
Trivia answer: New York Red Bulls