Axios Sports
March 28, 2022
👋 Good morning! I heard the Oscars were boring and uneventful. Anybody watch that snoozefest?
⚾️ Breaking news: Albert Pujols is headed back to where it all began, signing a one-year, $2.5 million deal with the Cardinals.
Today's word count: 1,824 words (7 minutes).
Let's sports...
1 big thing: 🏀 The Final Four is blue (bloods)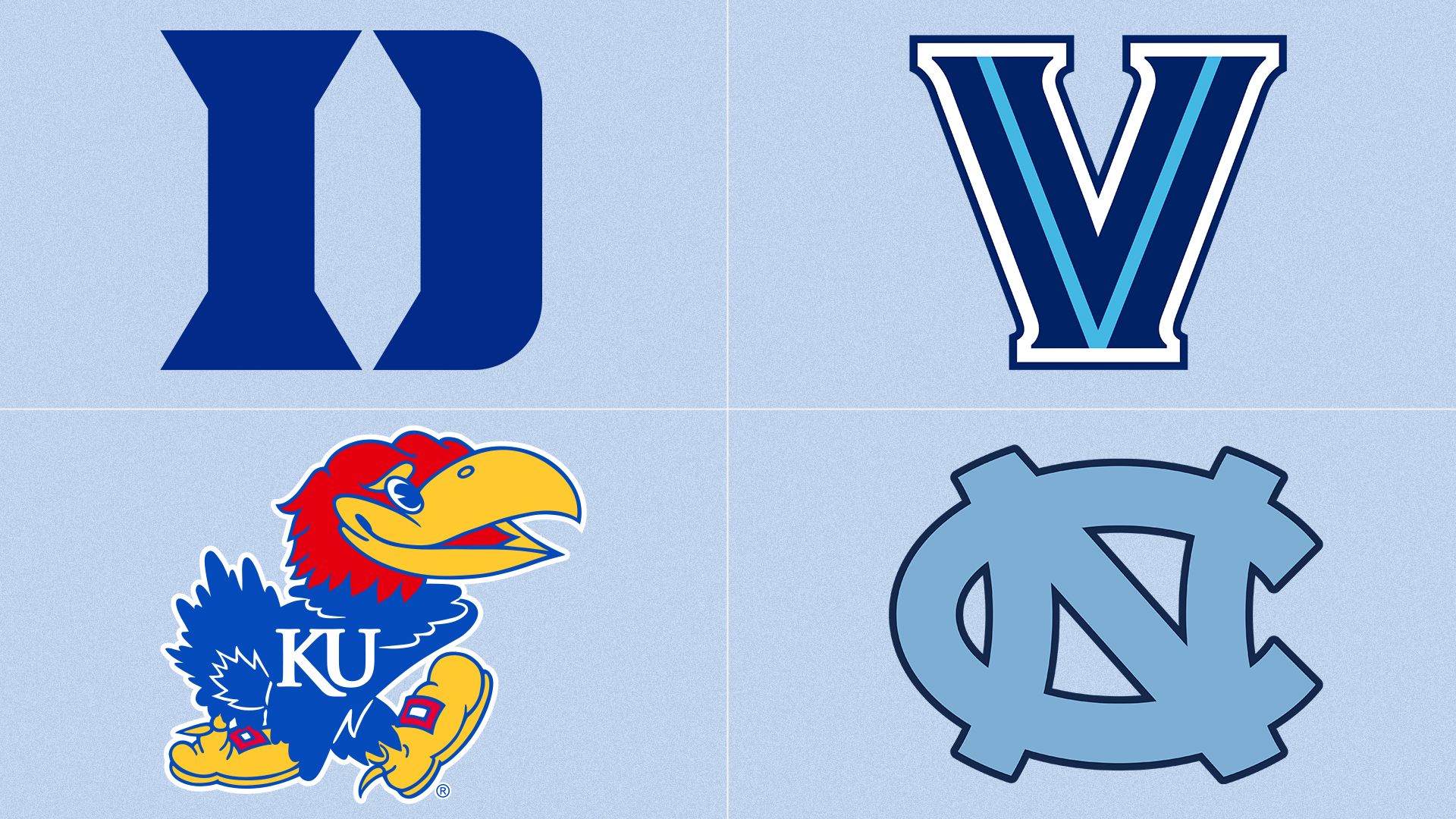 The 2022 men's Final Four is full of "Blue Bloods," all of whom suit up in blue. If ever there was a time for an "Eiffel 65" halftime show, it's next weekend in New Orleans.
Why it matters: An upset-filled tournament will conclude with a battle of juggernauts. Three of the four all-time winningest programs will be featured, along with Villanova, which has won two of the past five titles.
Duke: 2,214 wins (4th); 17 Final Fours (t-3rd); five championships (1991, 1992, 2001, 2010, 2015)
North Carolina: 2,294 wins (3rd); 21 Final Fours (1st); six championships (1957, 1982, 1993, 2005, 2009, 2017)
Kansas: 2,328 wins (1st); 16 Final Fours (5th); three championships (1952, 1988, 2008)
Villanova: 1,817 wins (19th); seven Final Fours (t-10th); three championships (1985, 2016, 2018)
The intrigue: The Duke-UNC rivalry is over 100 years old, but they've never gone head-to-head in the tournament. Until now. In Mike Krzyzewski's final season. I mean, come on!
"Duke-UNC in the Final Four to either send Coach K to the national championship or end his career... A veritable Mad Libs of sportswriter narrative cliché fantasies ... If a Disney screenwriter drew it up I would be like 'lmao calm down u freak'... this cannot happen."
—
Emma Baccallieri
, SI
The odds: Duke (+160) is the title favorite, per FanDuel, followed by Kansas (+180), Villanova (+450) and UNC (+500). On March 14, FanDuel took a $300,000 bet on Duke at 17-1, which would pay a net $5.1 million.
Notes:
Absurd stat: Coach K, who passed John Wooden with his 13th Final Four, has now reached a Final Four in five consecutive decades.
Big loss for 'Nova: Justin Moore, Villanova's second-leading scorer, is out after tearing his Achilles. One of the best moments of the weekend: his teammates consoling him.
Rookie of the year: Hubert Davis is the first first-year head coach to make the Final Four since Bill Guthridge, who also did so with UNC after taking over for Dean Smith in 1998. Heck yeah, Hubert!!!
31 years later: The last time Duke, North Carolina and Kansas all made the Final Four was 1991, when Duke shocked undefeated UNLV then beat Kansas (coached by Roy Williams) for Coach K's first title.
Big money bosses: The Final Four features three of the top five highest-paid coaches in Bill Self ($10.2M), Krzyzewski ($7.4M) and Jay Wright ($6.2M).
Go deeper: Analysis of all four teams (ESPN)
Bonus: 🦚 Peacocks forever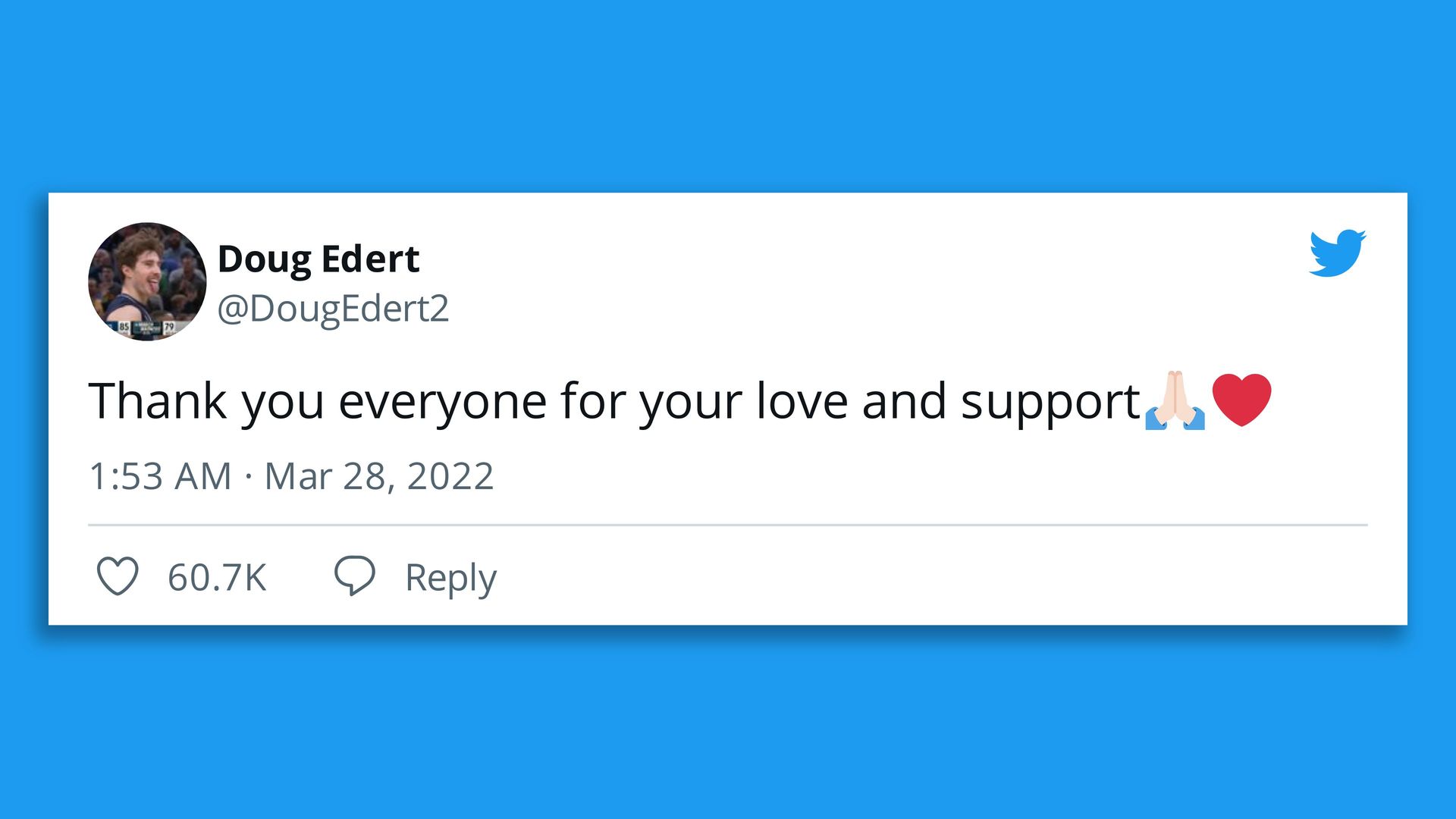 The run may have ended for the Saint Peter's Peacocks, but the magic will last forever.
The big picture: The small commuter school in Jersey City, New Jersey, took us on a wonderful ride this month, becoming the first team seeded No. 13 or lower to make the Elite Eight. An all-time Cinderella.
The Peacocks won't be forgotten nationally (people can find Saint Peter's on a map!) or locally. "Everyone here is so proud," said Hall of Famer Bob Hurley, who won 26 state titles at nearby St. Anthony.
"The future in Jersey City is full of possibilities, with their five juniors (and key pieces) expected to return next season. A bump in recruiting could follow," writes The Athletic's Matthew Gutierrez (subscription).
Don't be surprised if "Run Baby Run" Arena, the tiny gym where the Peacocks opened their season in front of 434 fans, is electric next year.
What to watch: Head coach Shaheen Holloway is expected to take over at Seton Hall, his alma mater. His final words about the Peacocks' improbable run, the likes of which we may never see again:
"You've got guys that are going to be remembered for things that they could tell their kids and grandkids [about]. ... They came in and made history. ... Saint Peter's made it to the Elite Eight. Great story."
2. ⚽️ USMNT (basically) qualifies for World Cup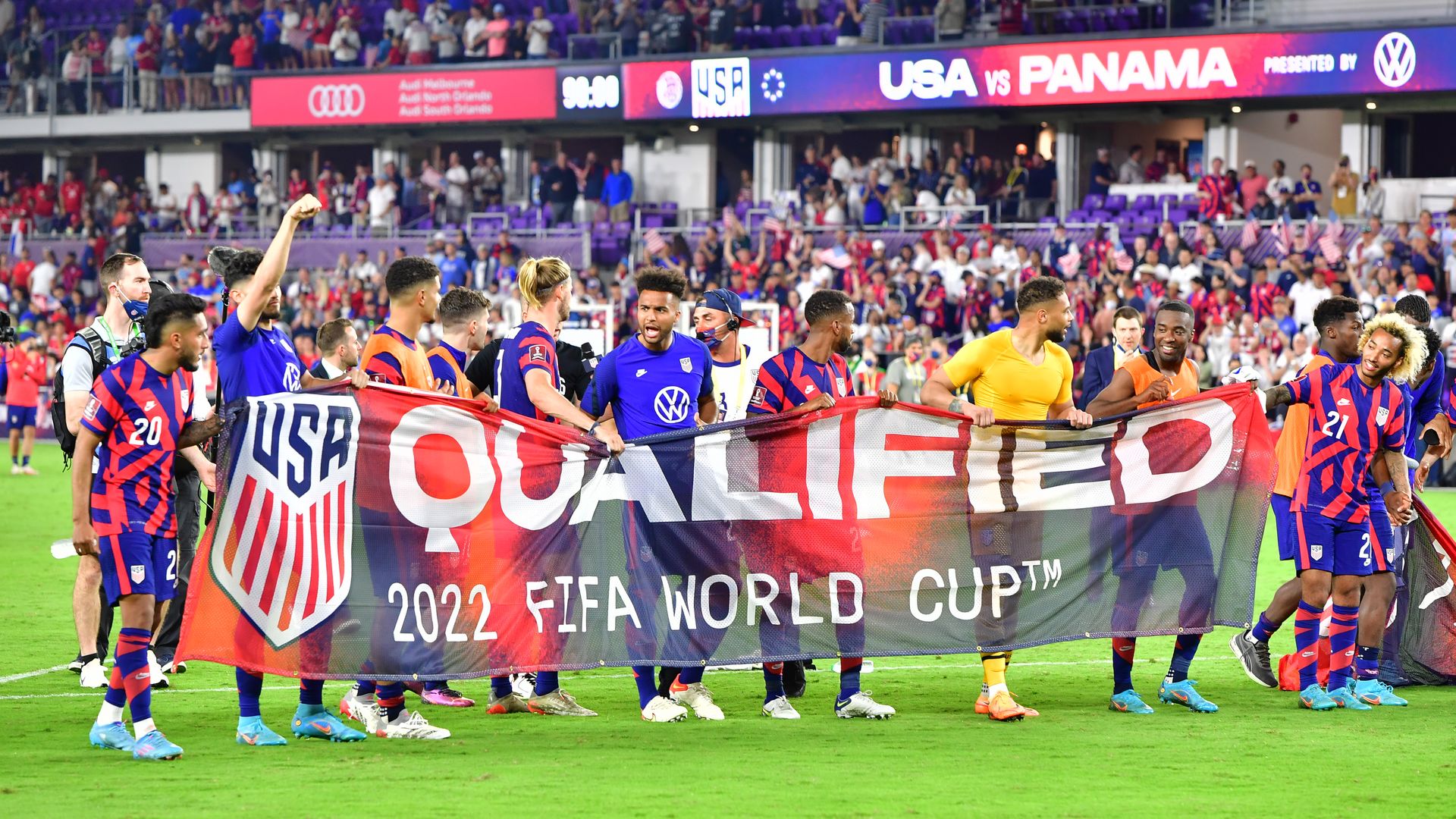 The USMNT beat Panama, 5-1, on Sunday in Orlando behind a hat trick from Christian Pulisic, all but guaranteeing a spot in the 2022 World Cup.
State of play: The U.S. would need to suffer a six-goal defeat at Costa Rica on Wednesday to be denied automatic qualification and sent to a playoff with the winners of Oceania.
The team mistakenly unfurled a banner after the match that said "QUALIFIED" in bold letters. Tempting Satan, fellas...
The World Cup kicks off in Qatar on Nov. 21, 2022, which will mark 3,065 days since the USMNT's last World Cup game (2-1 loss to Belgium on July 1, 2014).
Elsewhere: Canada beat Jamaica, 4-0, to qualify for its first World Cup since 1986 — just months after the women's team won Olympic gold. ... Mexico beat Honduras, 1-0, to effectively clinch its eighth straight berth.
CONCACAF standings: The top three teams automatically qualify, and the fourth is sent to a playoff. The first tiebreaker is goal differential (GD).
🇨🇦 Canada: 28 pts (+17 GD)
🇺🇸 USA: 25 pts (+13)
🇲🇽 Mexico: 25 pts (+7)
🇨🇷 Costa Rica: 22 pts (+3)
🇵🇦 Panama: 18 pts (-3)
🇸🇻 El Salvador: 10 pts (-8)
🇯🇲 Jamaica: 8 pts (-11)
🇭🇳 Honduras: 4 pts (-18)
Go deeper:
3. 🏈 Browns welcome Watson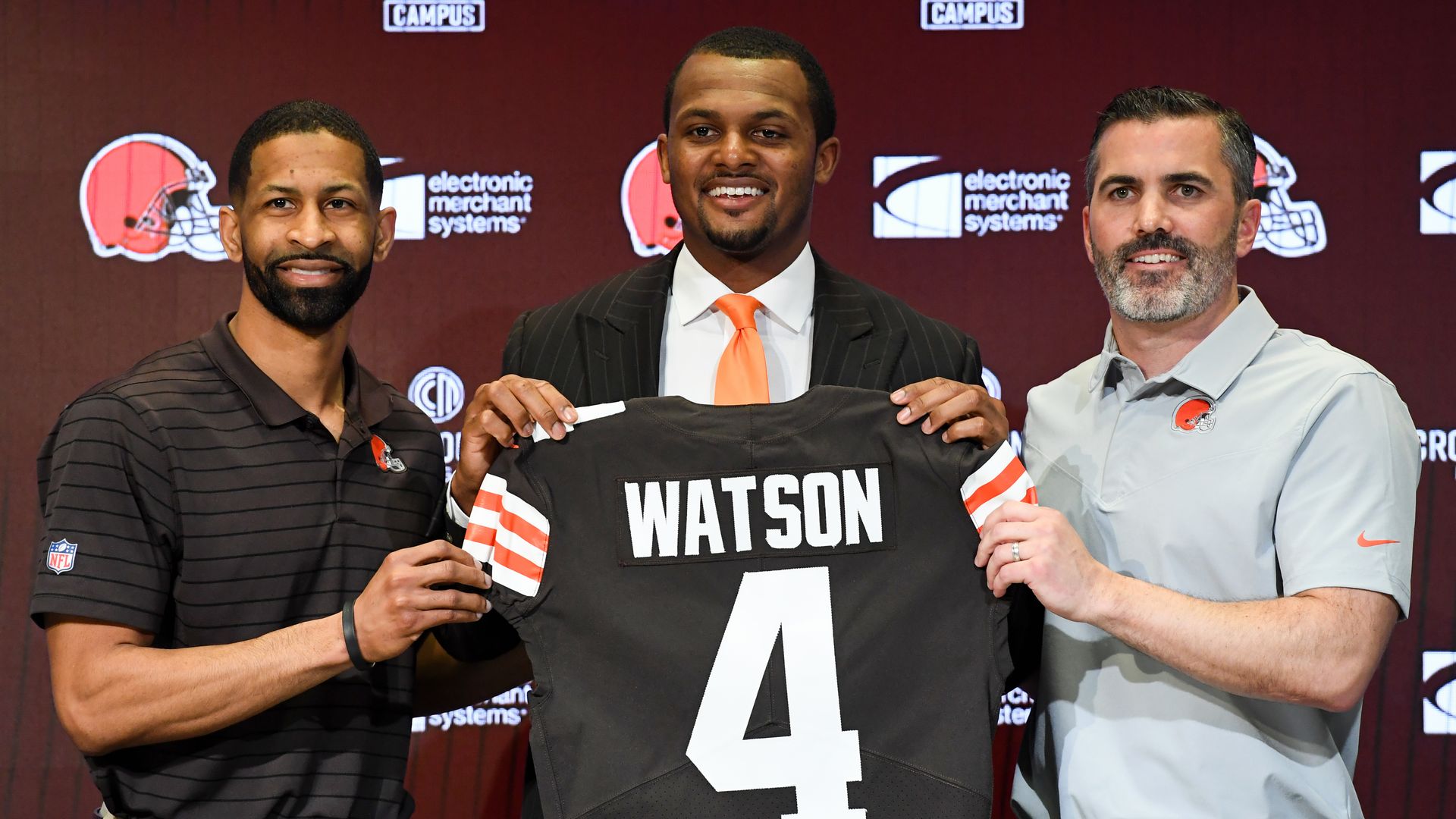 Deshaun Watson was formally introduced by the Browns on Friday, adding to the discomfort and controversy that began when they traded for him last week, Axios' Jeff Tracy writes.
Why it matters: Cleveland gave Watson the most guaranteed money in NFL history ($230 million) despite the QB being accused of sexual misconduct by 24 different women.
Where it stands: Watson won't face criminal charges after the 10th and final complaint was rejected Thursday by a grand jury, but 22 civil suits and an NFL investigation remain open.
The NFL could suspend him, and Watson's contract was structured with that in mind: He'll make just over $1 million in 2022 to minimize any suspension-based financial penalty.
"That's a slap in the face to all women everywhere," ESPN's Molly Qerim said last week. In the days since, the Cleveland Rape Crisis Center has seen a surge in donations.
What they're saying: Watson admitted "there is a stain that is probably going to stick with me for a while," but denied any wrongdoing: "I have never done the things that these people are alleging."
Browns GM Andrew Berry said it took a "five-month odyssey" of due diligence to reach this point, and owners Jimmy and Dee Haslam said they "trust the extensive amount of time we spent researching him."
Notably, that didn't include speaking with any of Watson's accusers — something Berry says they were advised against doing for legal reasons.
The bottom line: "For now, the Browns want to move forward," writes WashPost's Candace Bucker. "Even if plenty of NFL fans are not ready."
🎥 Watch: Full press conference (YouTube)
4. ⚡️ Lightning round
🏒 Sunday Funday: The Penguins demolished the Red Wings on Sunday by a score of 11-2. That's the most goals scored by an NHL team in 19 years, and the most scored by Pittsburgh since 1993.
🏀 Celtics on top: On January 16, the Celtics were in 11th place in the East. They now sit atop the standings after winning 24 of their last 28 games behind a red-hot Jayson Tatum and Jaylen Brown.
🏒 Frozen Four is set: No. 1 Michigan (nine titles) will play No. 1 Denver (eight), and No. 1 Minnesota State (zero) will play No. 2 Minnesota (five) in the men's Frozen Four starting next Monday.
⚾️ Have a weekend, kid: On Friday, Texas Tech shortstop Kurt Wilson had a walk-off steal of home to beat rival Texas. On Saturday, he one-upped himself with a walk-off grand slam.
🏁 Congrats, Pitbull: Ross Chastain — an eighth-generation watermelon farmer — won at Circuit of the Americas, securing his first NASCAR victory for Trackhouse Racing, which is co-owned by Pitbull. Dale!
5. 🍿 "The Queen of Basketball" wins Oscar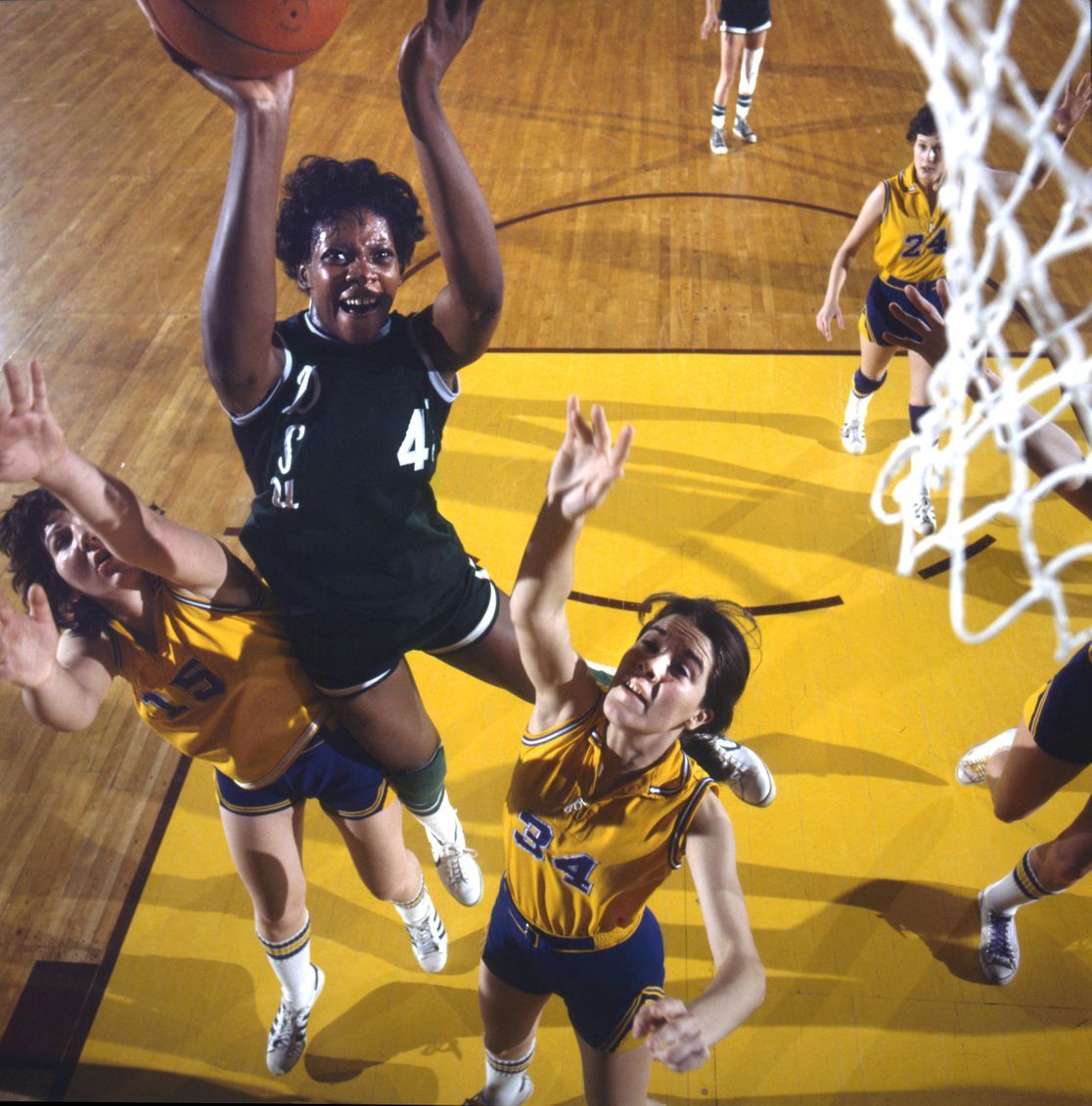 "The Queen of Basketball," a film about trailblazing Hall of Famer Lusia Harris, won Best Documentary Short on Sunday night.
Why it matters: The win comes two months after the death of Harris, who scored the first basket in Olympic women's basketball history and was the first woman officially drafted by an NBA team.
"If there is anyone out there that still doubts whether there's an audience for female athletes, let this Academy Award be the answer," said director Ben Proudfoot.
He also used his Oscars moment to call for the release of WNBA star Brittney Griner, who remains jailed in Russia: "President Biden, bring Brittney Griner home."
6. 🌍 The world in photos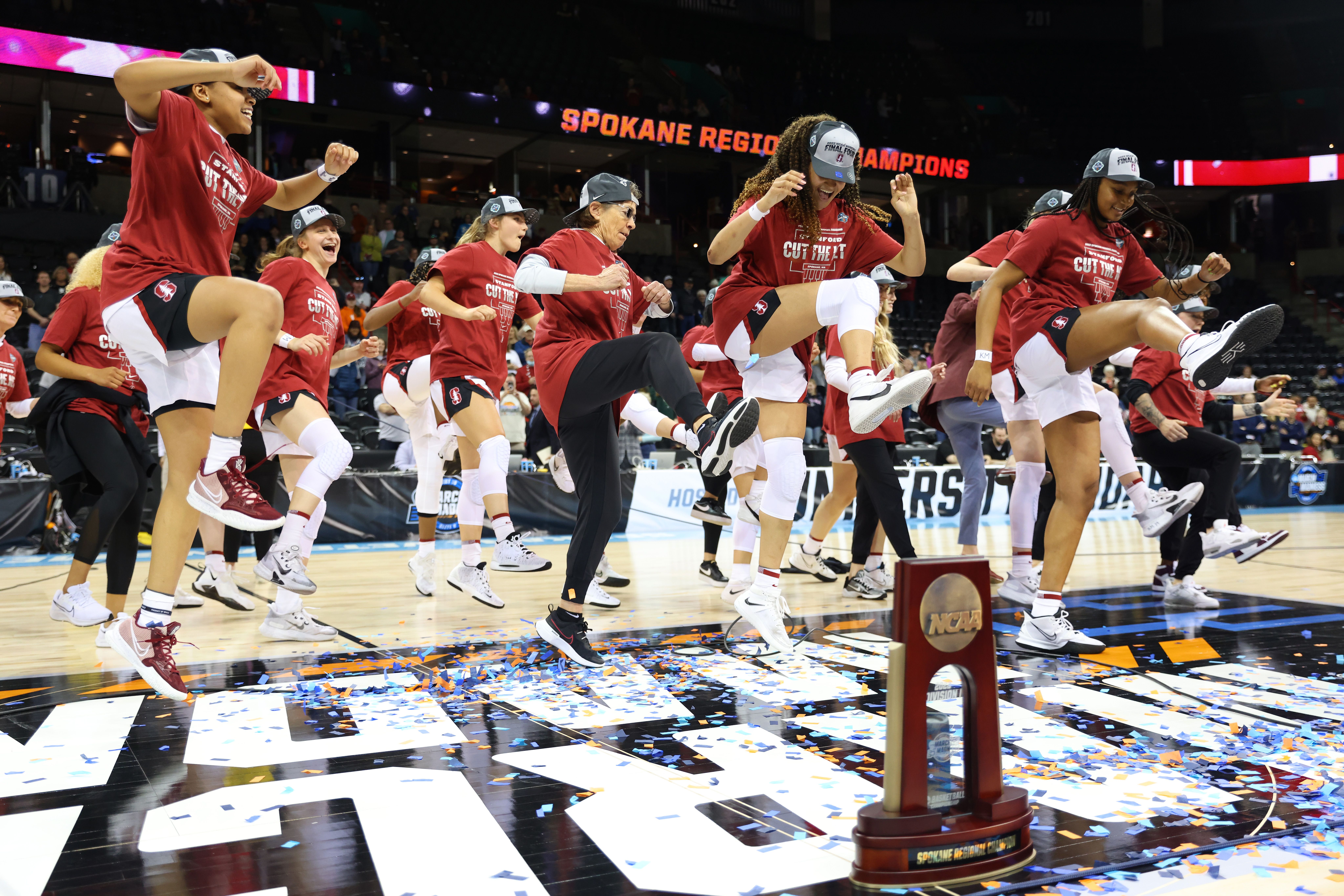 SPOKANE, Wash. — Defending champ Stanford is back in the Final Four after beating Texas, 59-50. No. 1 overall seed South Carolina also punched its ticket with an easy 80-50 win over Creighton.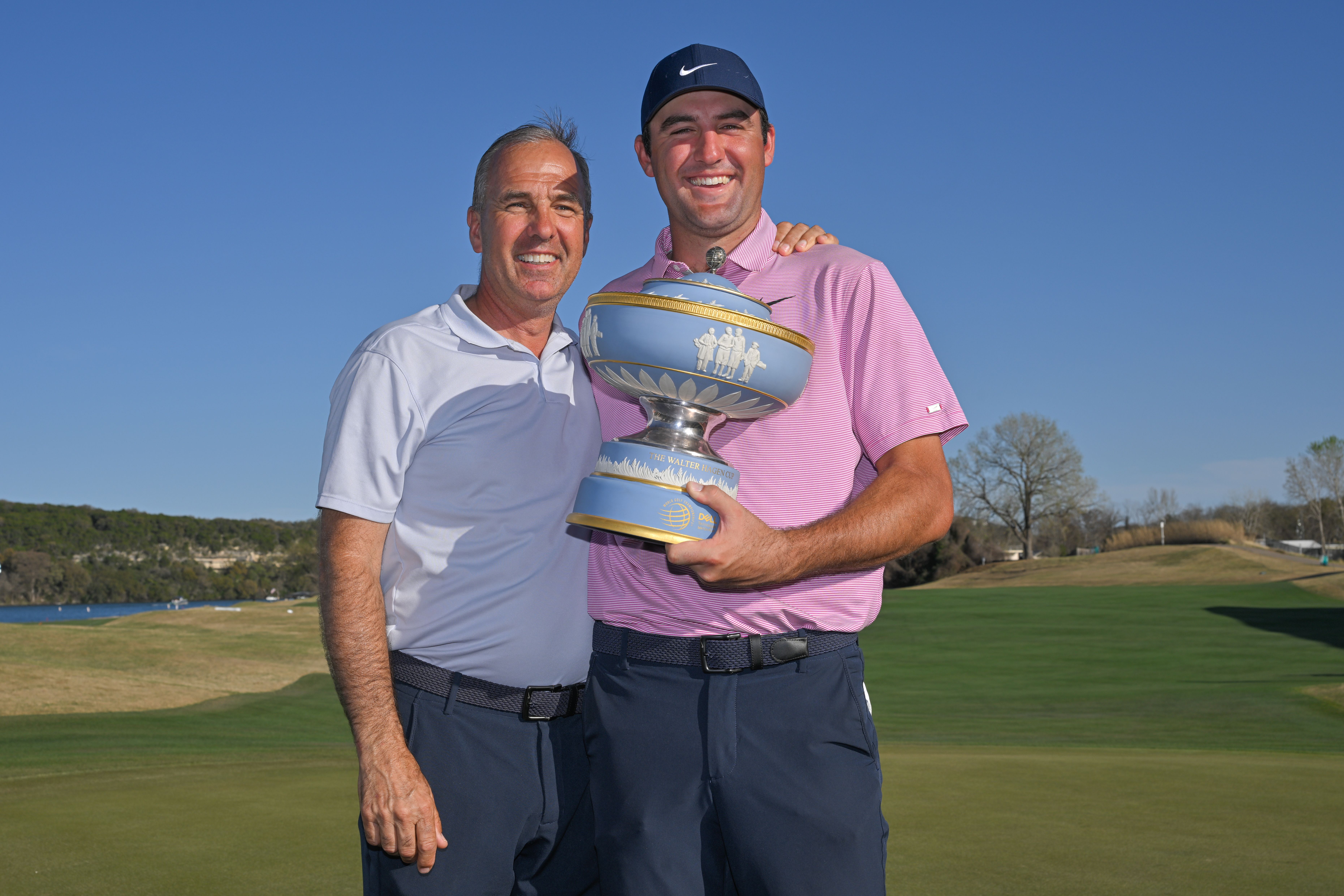 AUSTIN — A few hours before the Super Bowl started, Scottie Scheffler had never won a PGA Tour event. 42 days later, he's the new world No. 1 following his third win in five starts. What a ride!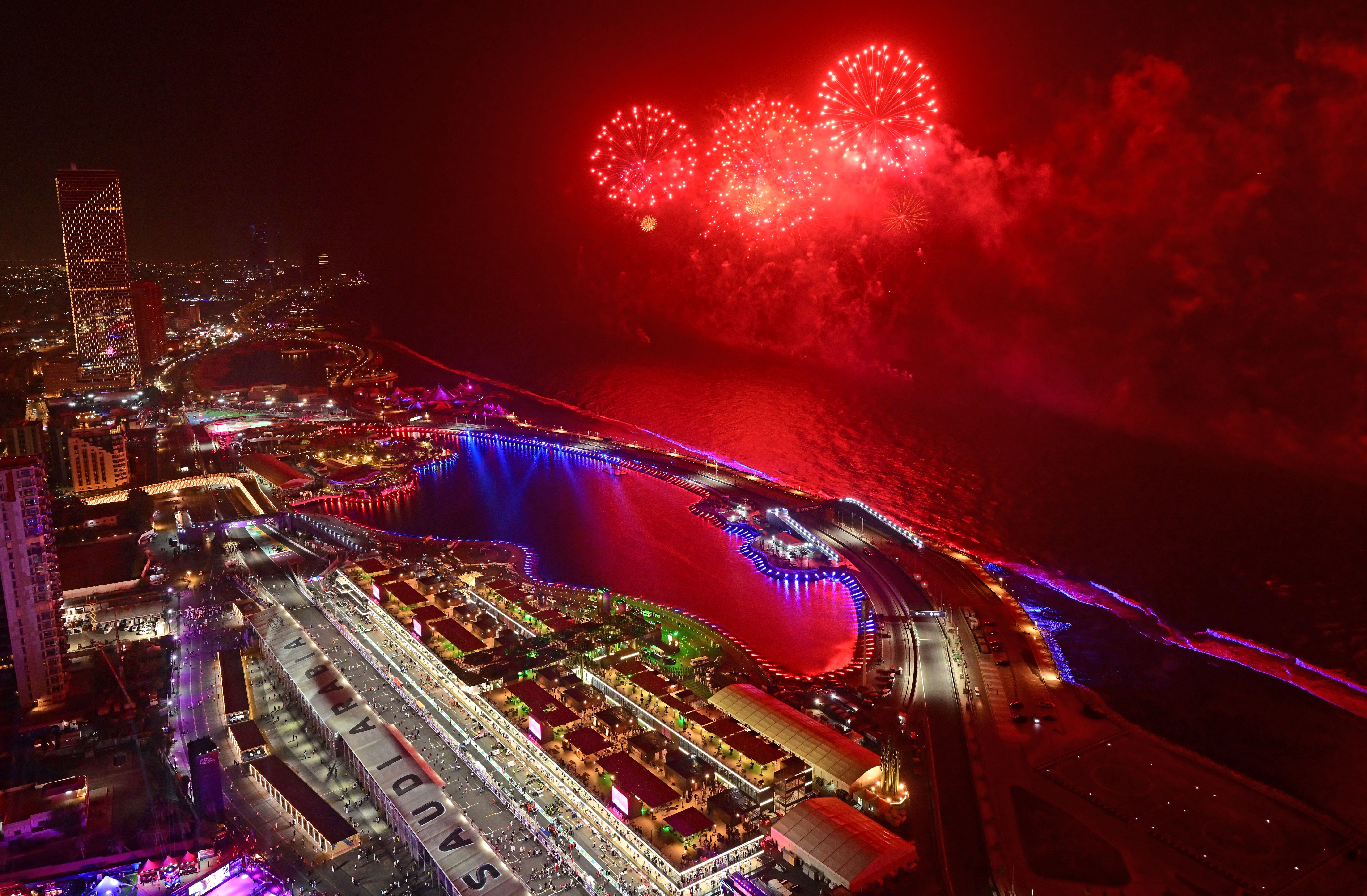 JEDDAH, Saudi Arabia — Reigning champion Max Verstappen (Red Bull) held off Charles Leclerc (Ferrari) to win the Saudi Arabian Grand Prix, which was nearly called off after a nearby missile attack.
7. 📺 Watchlist: Star-studded Elite Eight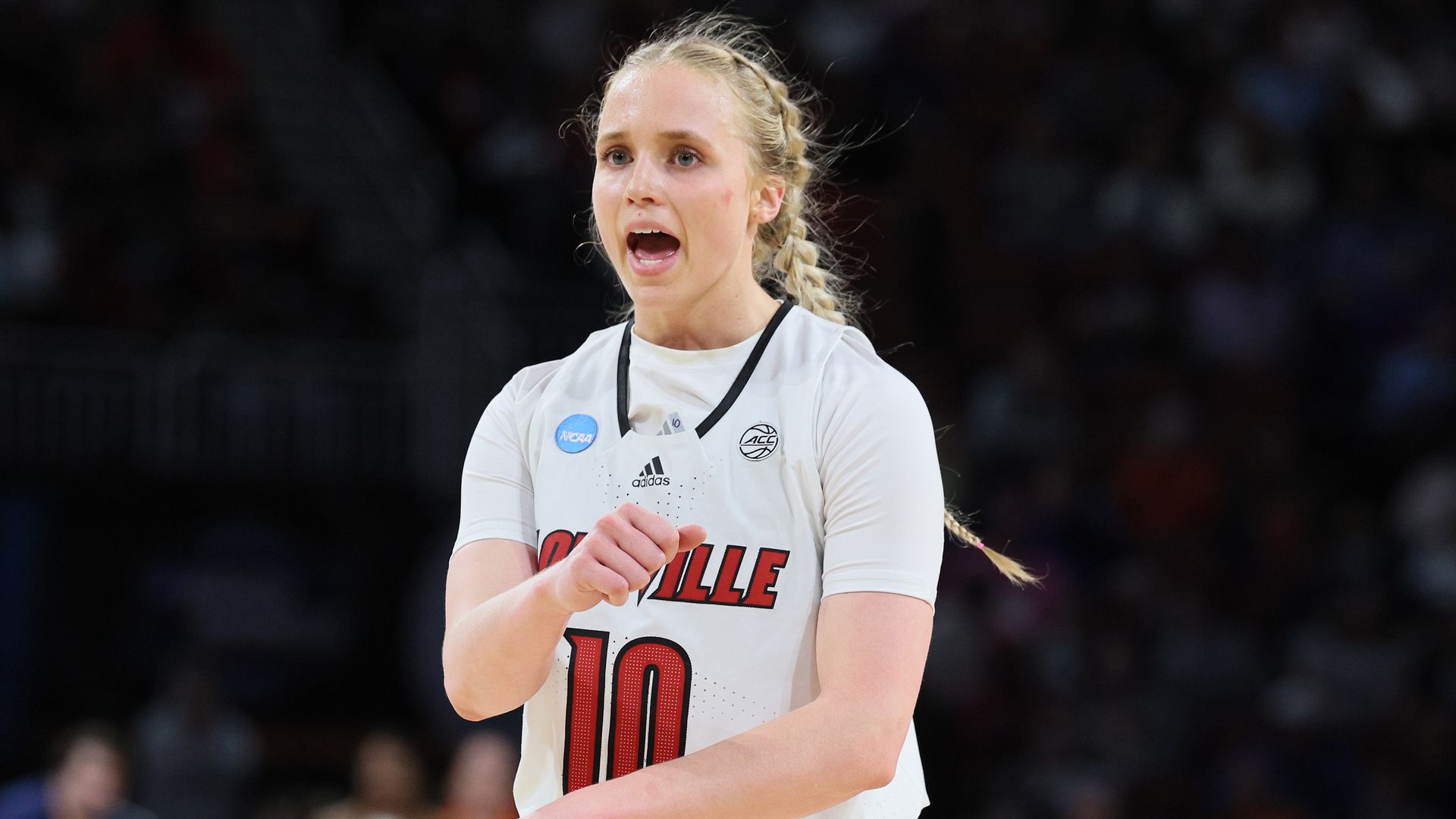 Half the women's Final Four is decided. Who will join South Carolina and Stanford in Minneapolis? Tonight's star-studded ESPN doubleheader:
More to watch:
All odds via FanDuel Sportsbook.
8. ⛵️ The Ocho: Landsailing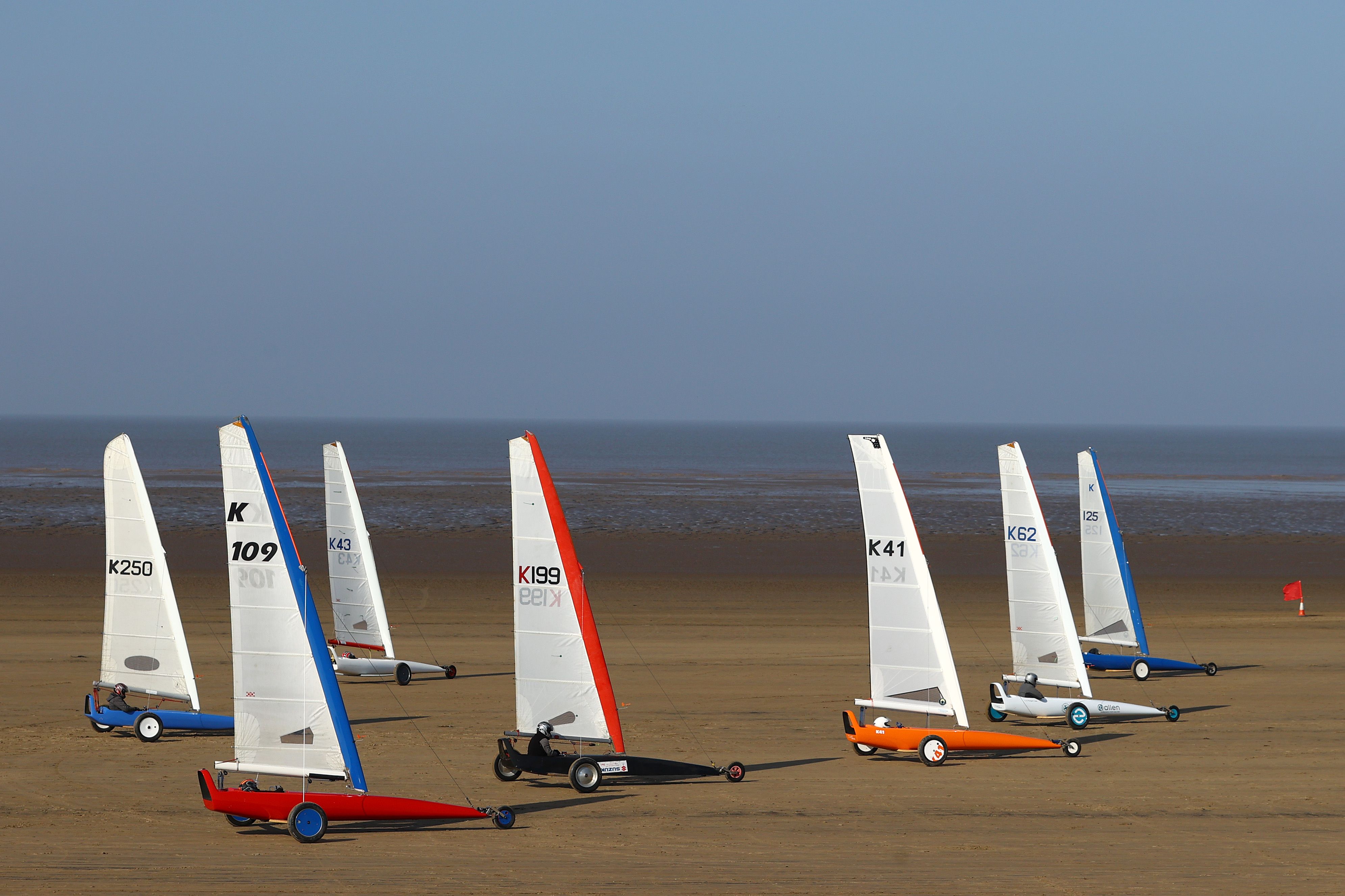 The British Landsailing Championship Series kicked off this weekend in Brean Sands, England, 150 miles due west of London, Jeff writes.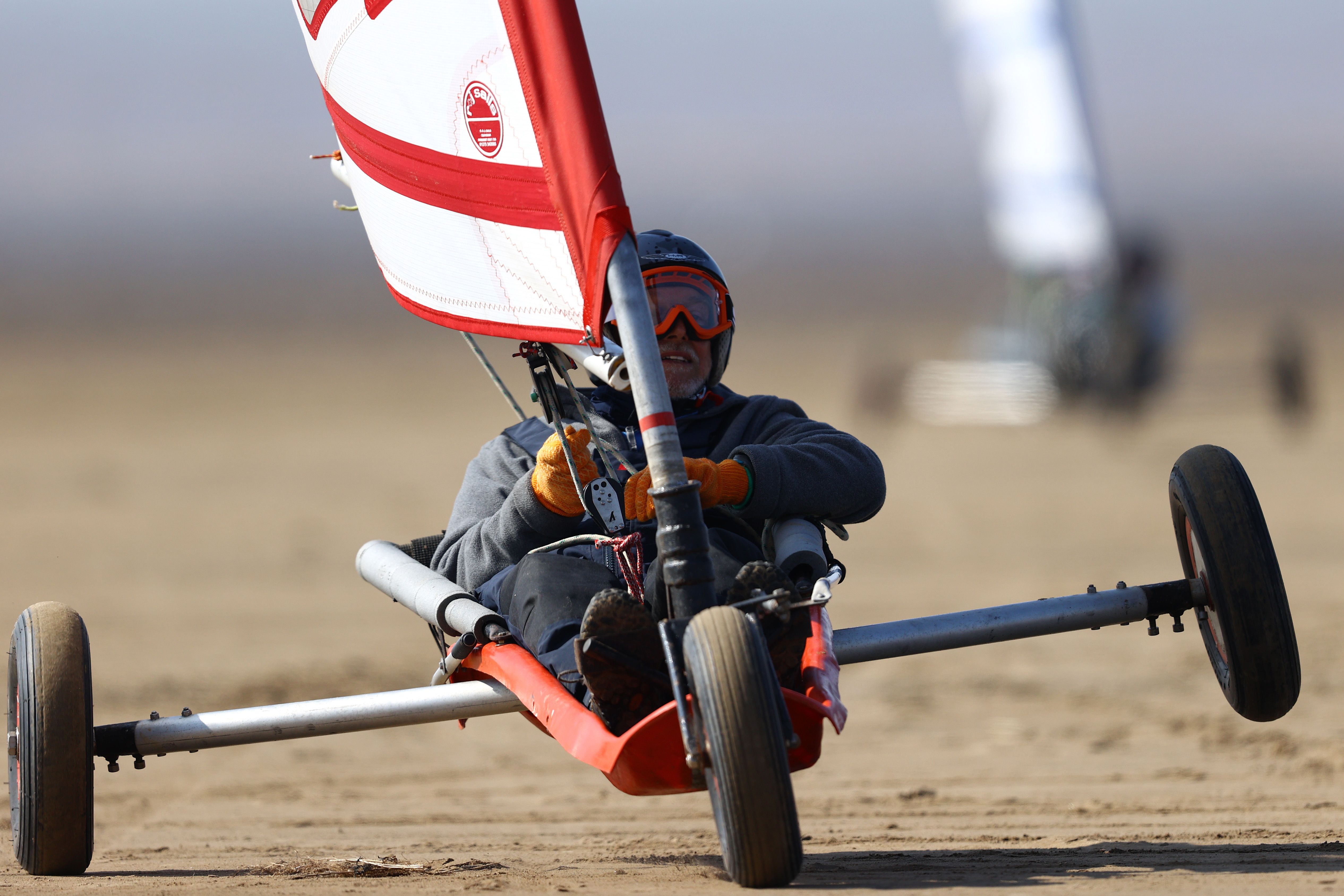 How it works: Landsailing is exactly what it sounds like: "sand yachts" race on the beach using wind power. There are four vehicle classes — 3, 5, Standart and Mini — which vary by size, speed and materials.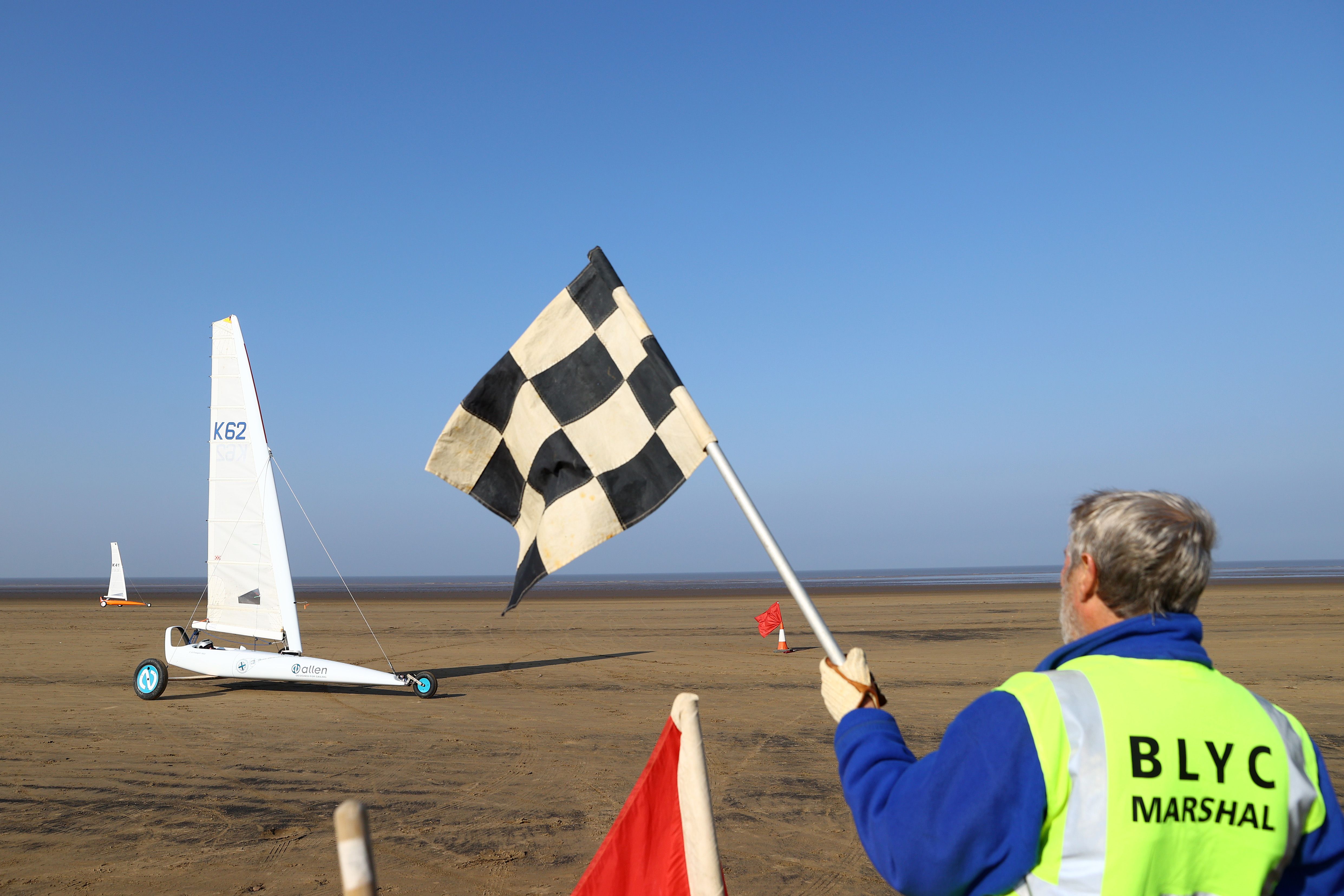 The big picture: Landsailing began in ancient Egypt and China as a means of transporting people and goods. Today, the World Landsailing Organization boasts 19 member-nations, including the U.S.
🎥 Watch: Landsailing Oregon's Alvord Desert (YouTube)
9. ⛳️ Golf trivia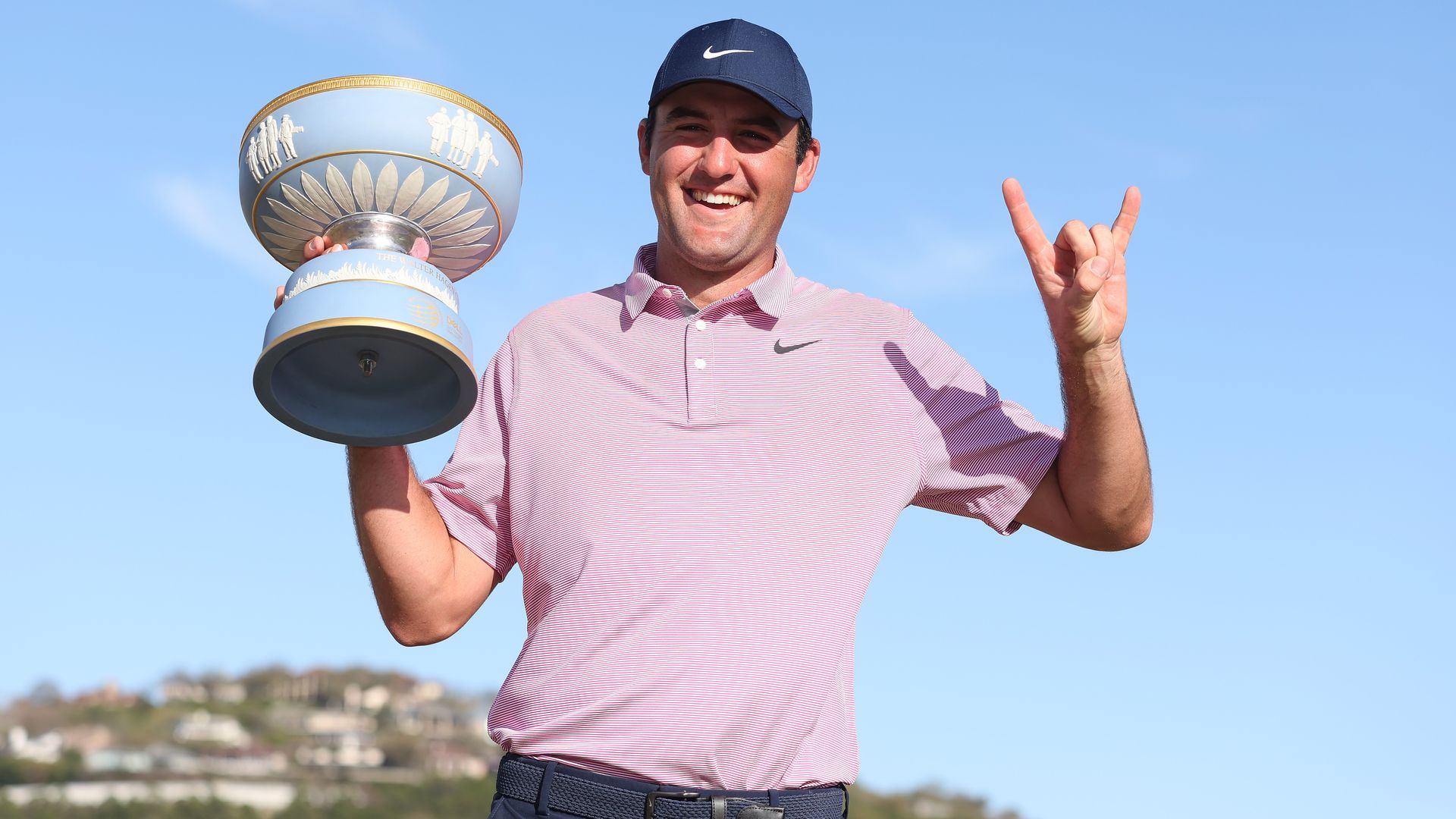 Scheffler, 25, is the sixth-youngest player to debut at world No. 1 since the ranking began in 1986.
Question: Which five were younger?
Hint: Three of their first names start with the same letter.
Answer at the bottom.
10. 🎥 Top plays: Weekend edition
Talk tomorrow,
Kendall "Still processing" Baker
Trivia answer: Jon Rahm (25), Justin Thomas (25), Rory McIlroy (22), Jordan Spieth (22), Tiger Woods (21)
🙏 Thanks for reading. Follow us at @kendallbaker and @jeffreytracy, and tell friends to sign up for Axios Sports.