☕️ Good morning! Today's word count: 1,215 (<5 mins).
Tonight, 8pm ET: Blues at Bruins, Game 2 (Preview)
Today, anytime: Refer 5 friends to Axios Sports using your unique link and earn a $20 Fanatics gift card.
1 big thing: 🥊 Boxing's biggest fight is happening outside the ring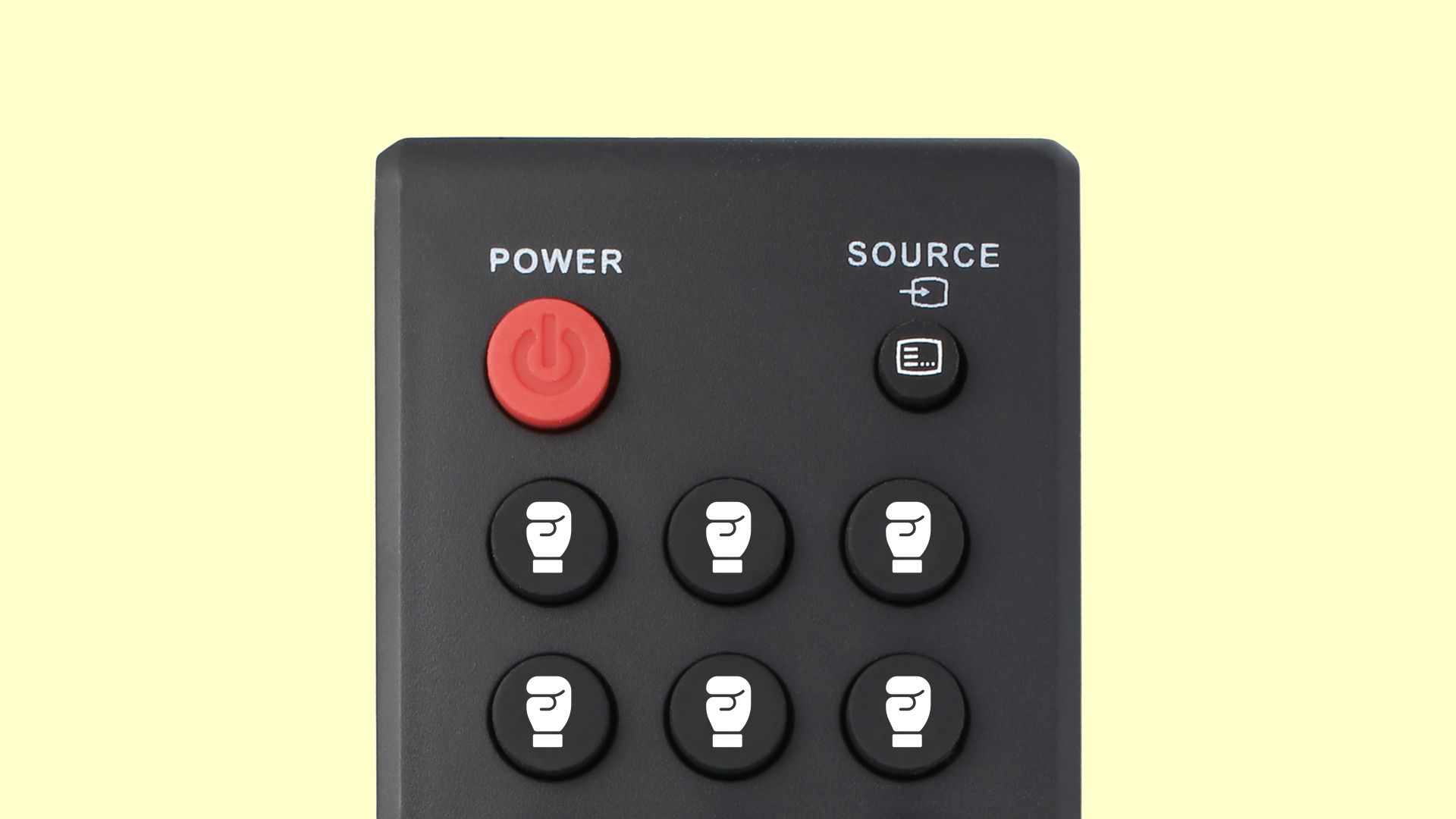 The emergence of three undefeated heavyweight kings — Deontay Wilder, Tyson Fury and Anthony Joshua — has coincided with a revolution in the way boxing is broadcast in America.
Why it matters: The sport's top three heavyweights are now affiliated with three different platforms. And, with the traditional pay-per-view model under threat, all three are betting on slightly different business models to lead them into the future.
Good news: This has led to an uptick in well-promoted fights and an increase in overall exposure for the sport.
Bad news: In the past, rival broadcasters would work together by putting on a pay-per-view fight and splitting the proceeds. Now, it's not that simple. Result: Wilder, Fury and Joshua are all fighting, but they're not fighting each other.
The backdrop: HBO left the boxing business last year, creating a gigantic void that has since been filled by Showtime (an incumbent that doubled down), ESPN and streaming startup DAZN.
1. Showtime
Heavyweight: Deontay Wilder (USA)
Last fight: Wilder knocked out Dominic Breazeale in the first round earlier this month.
Business model: The Wilder-Breazeale fight was free for Showtime subscribers ($11/month).
Biggest advantage: The ability to draw in casual fans who are already on their platform.
2. ESPN
Heavyweight: Tyson Fury (England)
Next fight: Fury vs. Tom Schwarz (June 15)
Business model: The Fury-Schwarz fight will be free for all ESPN+ subscribers ($5/month), but that's only because it's not that big of a fight. The bigger ones will only be available on pay-per-view.
Biggest advantage: Same as above.
3. DAZN
Heavyweight: Anthony Joshua (England)
Next fight: Joshua vs. Andy Ruiz Jr. (Saturday, 9pm ET)
Business model: All of Joshua's fights will be free for DAZN subscribers ($20/month).
Biggest advantage: While DAZN lacks the same ability to draw in casual fans, it's building a stable of fighters alongside Joshua (most notably, Canelo Álvarez) in an attempt to become the home for boxing diehards.
🚨 Just in: Wilder announced last night that his next fight will be a rematch with Luis Ortiz, meaning his long-awaited title fight against Joshua won't happen until at least next year.
2. 🏀 Basketball: Best everything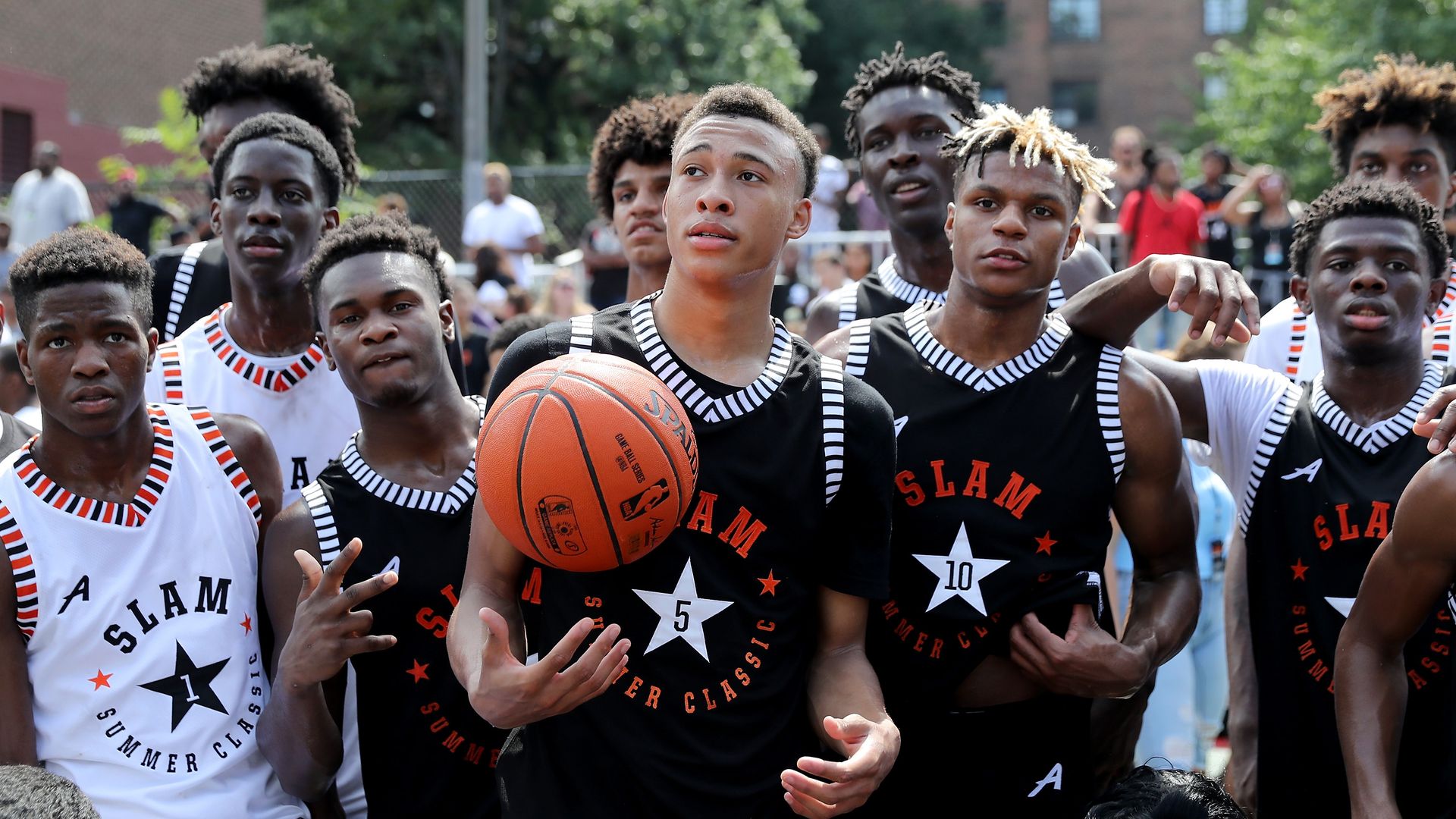 Best news for New Zealand: Five-star recruit R.J. Hampton has decided to skip college and turn pro overseas. The plan is to spend one season playing for the New Zealand Breakers of the NBL (Australia and New Zealand's NBA) before entering the 2020 NBA draft.
"My No. 1 goal is to play in the NBA. I wanted to be an NBA player before I ever wanted to be a college player. This is about getting ready for the next level faster and more efficiently," Hampton told ESPN.
Best idea: The NBA is "studying fairly intensely" the idea of adding a midseason tournament where teams would either compete for an additional trophy or battle for a playoff spot, per NYT's Marc Stein.
Imagine a Champions League-style knockout tournament during All-Star weekend. Or, perhaps you'd prefer to see each conference's Nos. 7–10 seeds compete for the final two playoff spots. Both ideas are being discussed.
Best comparison: "We've long joked that [Lakers GM] Rob Pelinka is the real-life version of Chris Traeger from 'Parks and Rec' because he looks like Rob Lowe … and has a complete library of personal improvement bestsellers. But actually, Pelinka is Michael Scott from 'The Office,'" writes SB Nation's Tom Ziller.
3. ⚾️ Mike Trout is a cheat code
Mike Trout has surpassed 16 Hall of Famers in career wins above replacement (WAR) so far this season. Mike Trout is 27 years old.
To put it another way: Ernie Banks won two MVPs, was an 11-time All-Star and hit 512 home runs over 19 seasons ... and had less of an overall impact than Trout has had in just under a decade.
Be smart: WAR aims to measure players' all-around contributions to their teams. If you doubt its worthiness, close your eyes and think of the best baseball players ever. Now look at the career WAR leaderboard. It's the same guys!
Top 10: Babe Ruth, Walter Johnson, Cy Young, Barry Bonds, Willie Mays, Ty Cobb, Hank Aaron, Roger Clemens, Tris Speaker, Honus Wagner.
The bottom line: As my colleague Andrew Witherspoon pointed out while making the beautiful table you see above: "This is why baseball writers love Trout. He's endless WHAT!? content."
4. 📸 Two photos and a GIF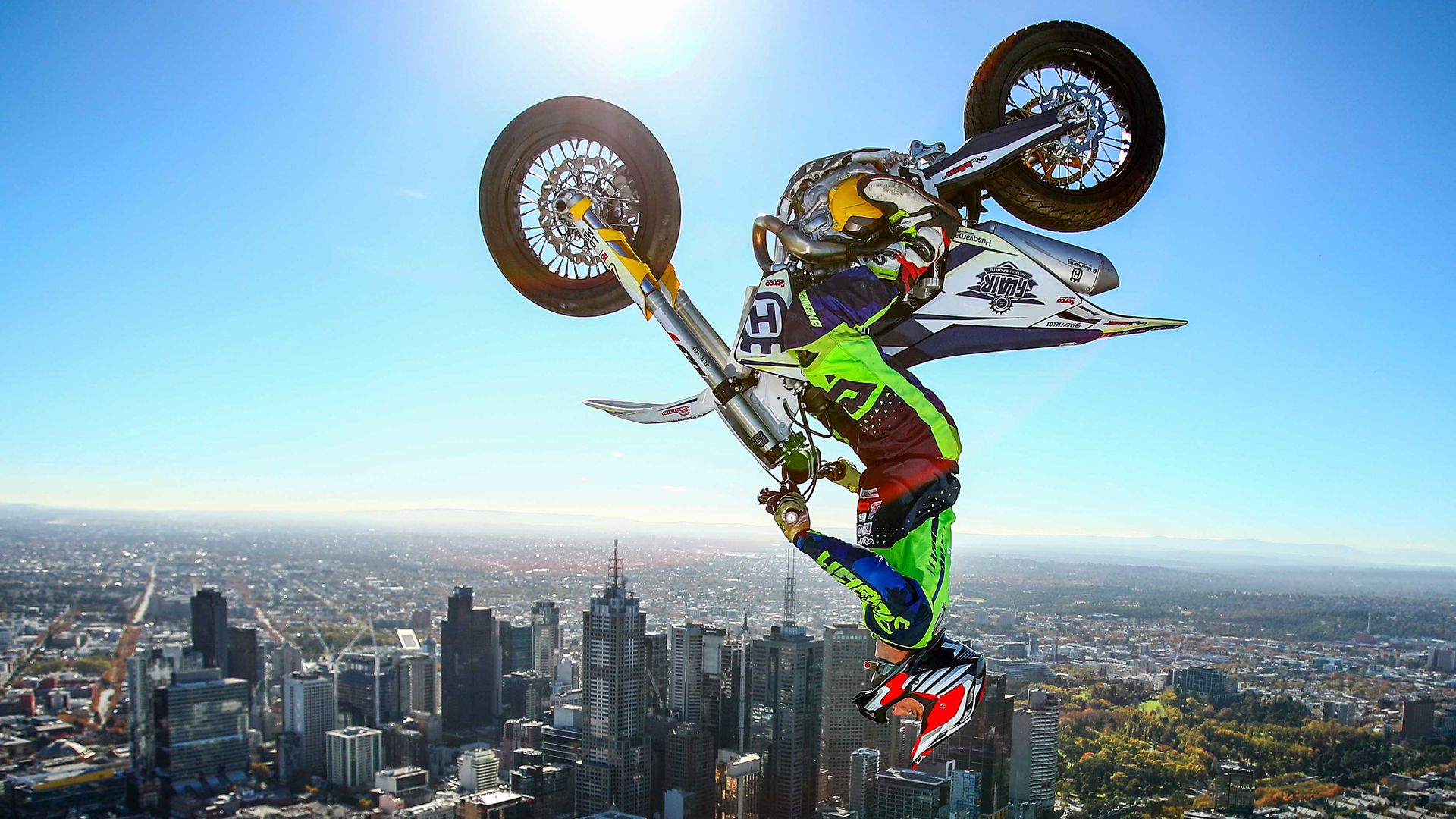 MELBOURNE, AUSTRALIA — World champion freestyle biker Jack Field performed a backflip on the roof of Melbourne's Eureka Tower (975 feet tall), making it the highest backflip ever recorded on a motorcycle. Full video.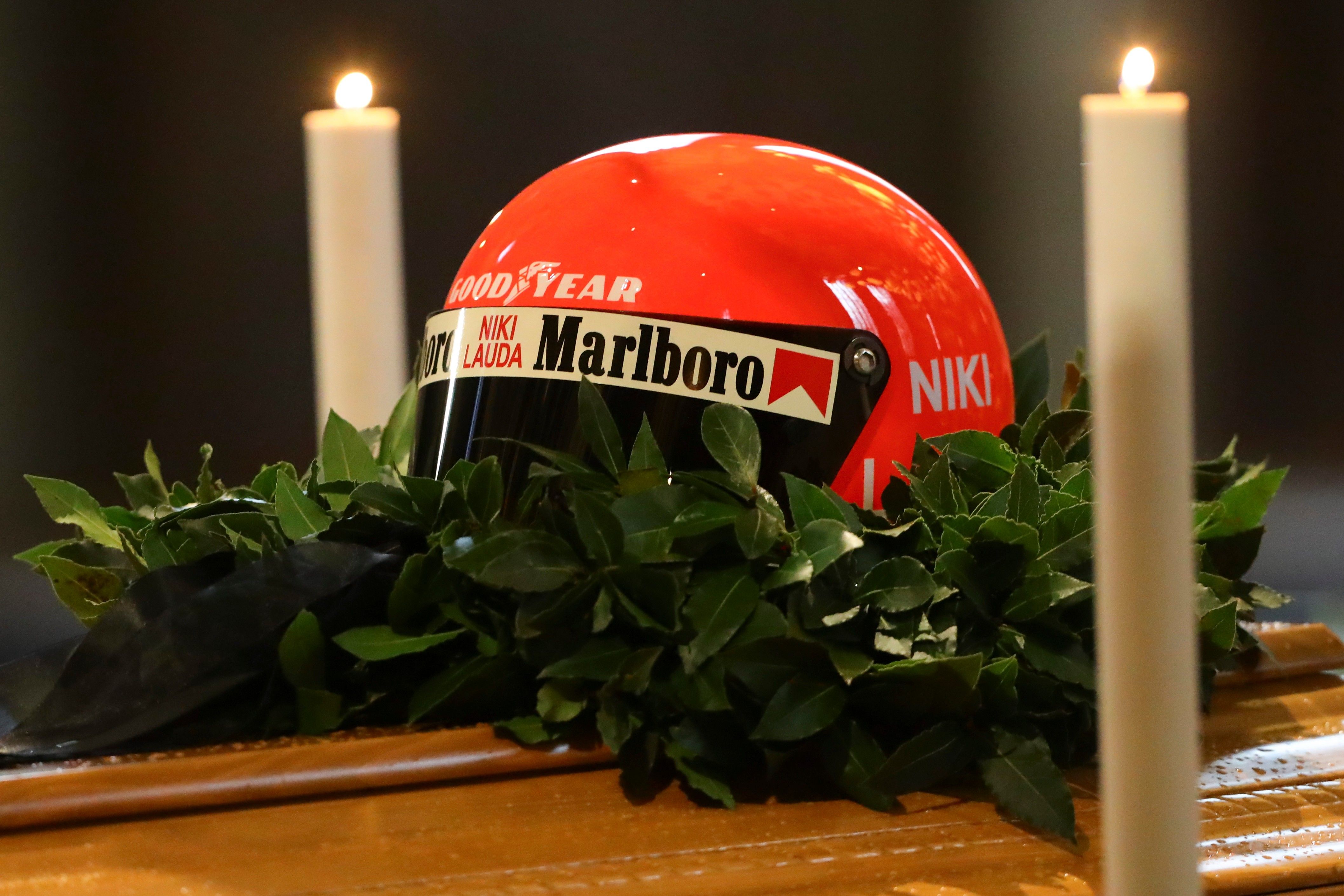 Photo: Stephan Woldron/Bongarts/Getty Images
VIENNA, AUSTRIA — Thousands gathered in Vienna yesterday for Austrian F1 star Niki Lauda's funeral service. The three-time F1 champion, whose racing career was chronicled in the movie "Rush," died earlier this month at the age of 70.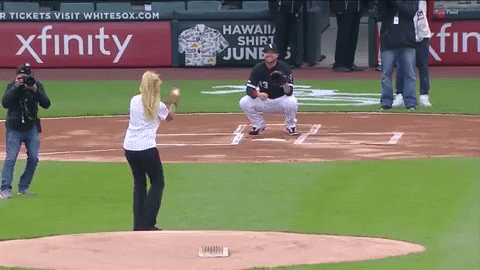 CHICAGO — Justttttt a bit outside.
5. ⚽️ Soccer: Match fixing, Europa League, Aston Villa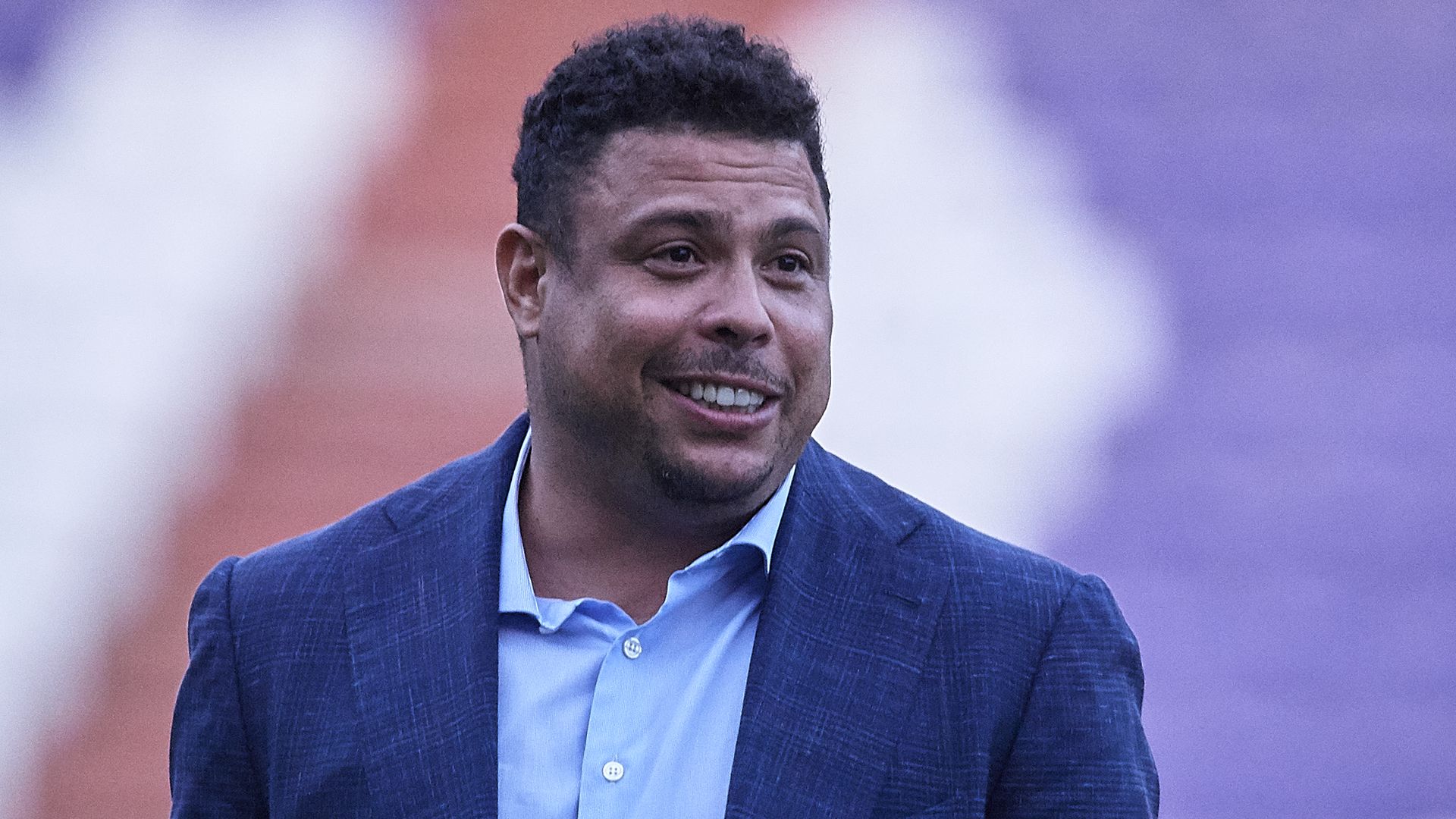 🇪🇸 Match fixing scandal: Spanish police have arrested several players and officials on suspicion of forming a match-fixing ring in the country's top two divisions. One of clubs at the center of the scandal is La Liga's Real Valladolid, which is majority-owned by former Brazilian star Ronaldo.
📺 Today, 3pm ET: Chelsea vs. Arsenal in the Europa League final. Arsenal must win to return to the Champions League. Chelsea has already qualified and would love to deny their rival that opportunity. Match preview.
🤑 Solid investment: 11 months ago, Milwaukee Bucks co-owner Wes Edens was part of a group that bought 55% of Aston Villa for $40 million. Monday's 2-1 win over Derby County to earn a promotion to the Premier League was worth roughly $200 million alone.
6. ⚾ May 29, 1980: Bird tops Magic for ROY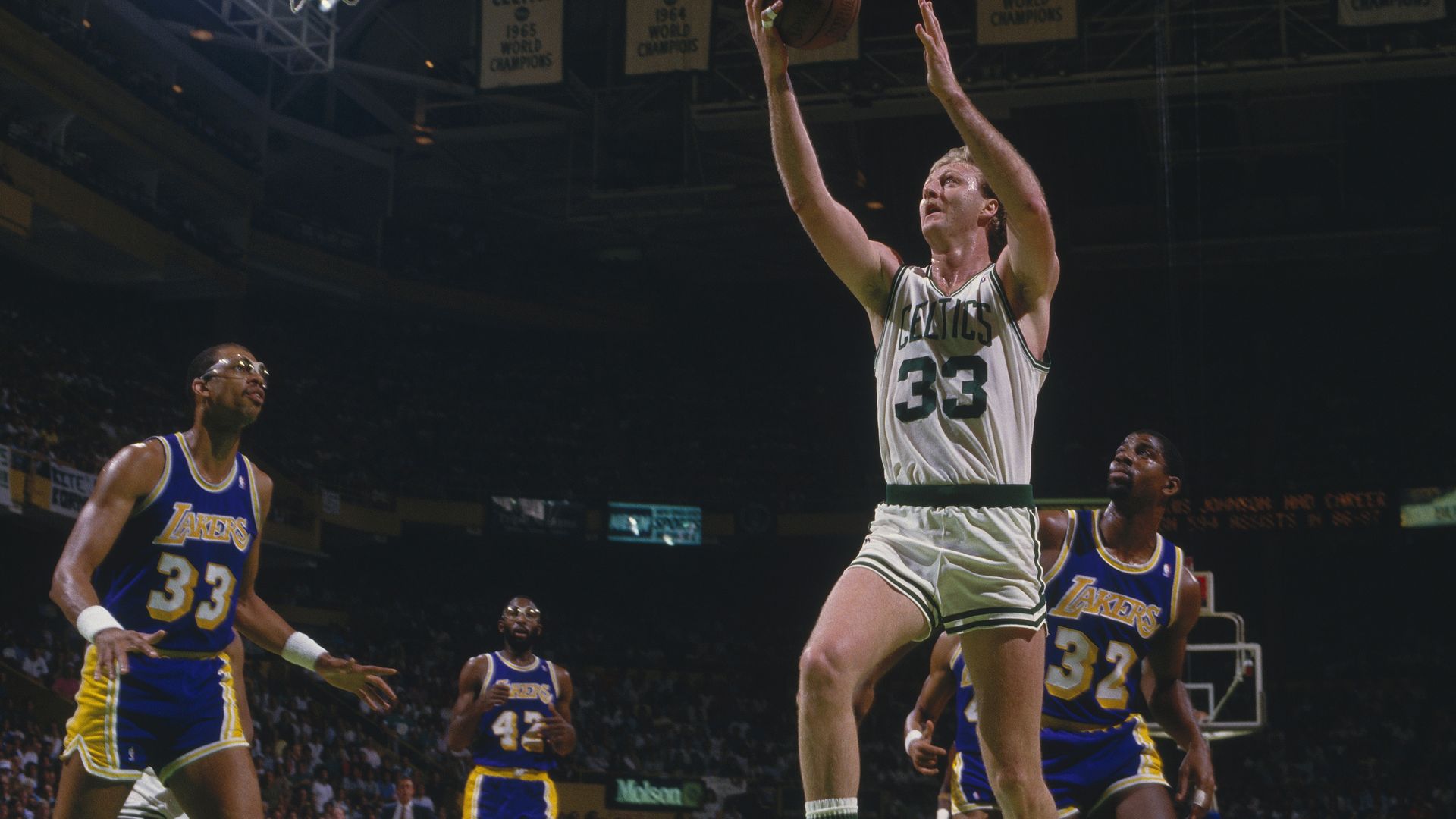 39 years ago today, Larry Bird won Rookie of the Year over Magic Johnson after receiving a commanding 63 out of 66 total votes.
By the numbers: Bird won big, but the numbers suggest things should've been a bit tighter.
Bird: 21.3 PPG, 10.4 RPG, 4.5 APG, 1.7 SPG
Johnson: 18.0 PPG, 7.7 RPG, 7.3 APG, 2.4 SPG
The big picture: Johnson got the last laugh in the end. The Lakers won the championship, while the Celtics lost to the Sixers in the Eastern Conference Finals.
Go deeper:
7. 🏀 NBA trivia
Kawhi Leonard is one of just three players in NBA history with at least 11 games of 30+ points in a single postseason prior to the NBA Finals.
Question: Can you name the other two?
Hint: They were taken in the same draft.
Answer at the bottom.
8. The Ocho: 🎱 Pool's "unbreakable" record gets broken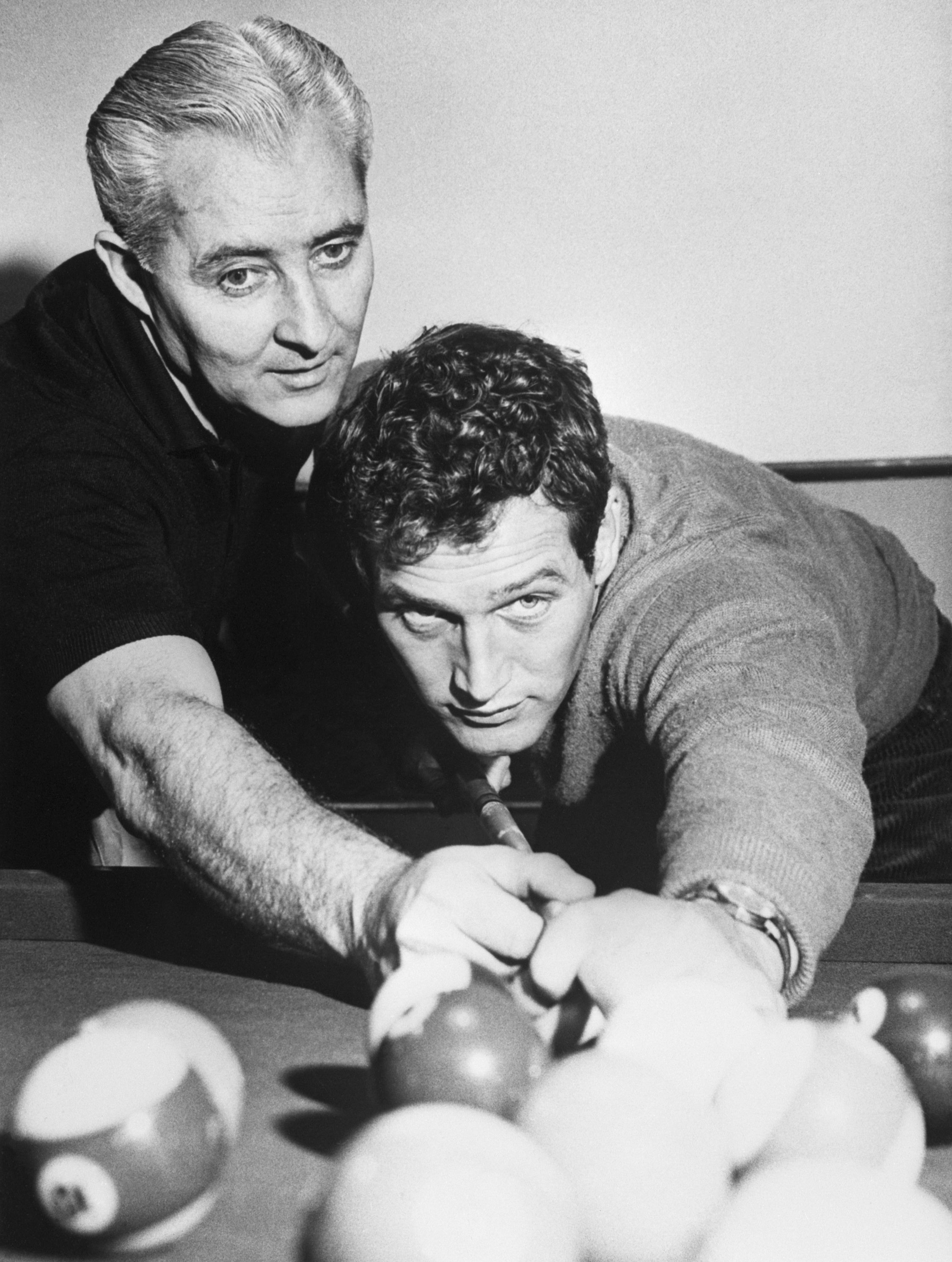 Willie Mosconi teaching Paul Newman a few trick shots for Newman's starring role in "The Hustler." Photo: Bettmann/Getty Images
Every sport has its so-called "unbreakable" records. In pool, it's 526 balls pocketed without a miss — a mark set by the great Willie Mosconi (above) in 1954.
Driving the news: Mosconi's record was blown out of the water on Monday by 46-year-old pro John Schmidt, who pocketed 626 straight balls over the course of four hours while playing straight pool in Monterey, Calif.
In straight pool, "the 15 pool balls are racked, and a player sinks them until one is left; then the 14 sunk balls are put back on the table, and the player keeps going, as long as there is no miss. All shots must be called," per NYT.
"Sinking that last ball, and at the same time breaking the newly racked balls, is the most challenging shot in the game."
Between the lines: Mosconi's 526 happened under vastly different circumstances than Schmidt's 626.
Mosconi was playing in an exhibition match. After beating his opponent, he just kept shooting until he reached 526.
Schmidt was purely playing to break the record. He had no opponent and started over each time he fell short.
The bottom line: The Billiard Congress of America (yup, real thing) normally only validates records that are set during tournament play, but Schmidt's was so impressive that they're expected to approve it after vetting the video.
Watch: Schmidt interview
9. 🔍 Reader spotlight: Connor Roy
Want the chance to be featured in the newsletter? Invite one friend to Axios Sports by using your unique referral link.
Name: Connor Roy
City: Fort Lauderdale, Fla.
Job: Assistant golf pro, Lago Mar Country Club
Favorite team: Philadelphia Eagles
Favorite athlete: John Daly
Favorite sports movie: "Happy Gilmore"
Favorite sports social media follow: @barstoolsports
Favorite song: "Back in Black" by AC/DC
Favorite sports memory: The Eagles winning Super Bowl LII.
Where/when do you read Axios Sports? At the office.
10. 🎰 Make your picks!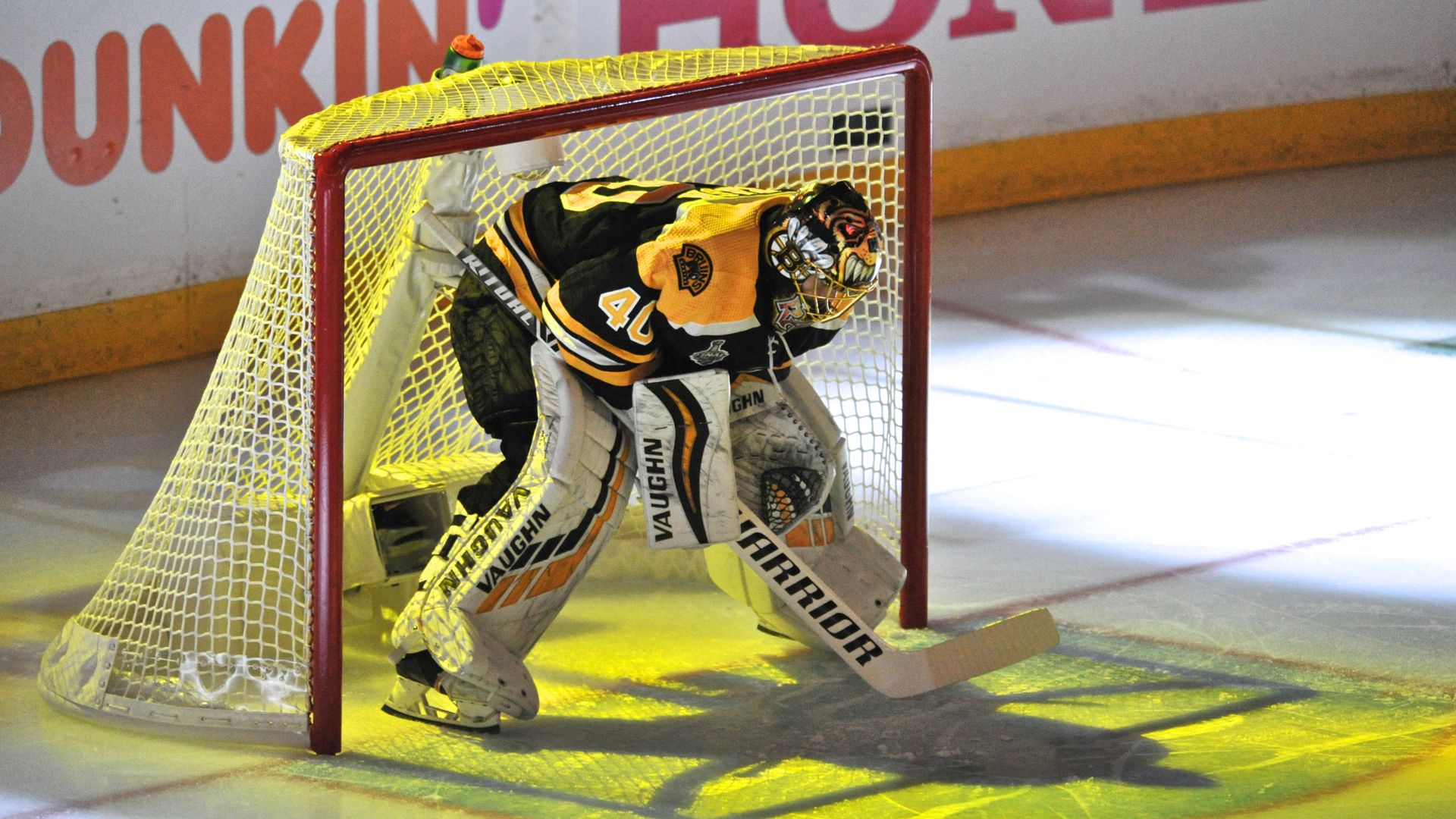 Axios Pick 3 is powered by The Action Network, your one-stop shop for all things sports betting. Download the app, it's free.
1. Who will win Game 2 of the Stanley Cup Final?
Know this: The Bruins have won 8 straight games, their longest winning streak of the season.
2. Which team will score first?
Know this: The Blues have scored first in 14 of their 20 playoff games.
3. How many combined goals will be scored?
🎰 Play now: Make your picks (cutoff time: 8pm ET)
Yesterday's results: 22% said the Indians (+1.5) would cover the spread against the Red Sox (they won 7-5) ... 62% said Bryce Harper would record an extra-base hit ... 9% said the Diamondbacks and Rockies would combine for eight runs.
Three players nailed all three: Austin Bergquist (Newport Beach, Calif.); J. Pablo Diaz (Vancouver); Brian (Hoboken, N.J.)
See you tomorrow,
Kendall "Eight ball, corner pocket (misses badly)" Baker
Trivia answer: Michael Jordan (13 in 1989, 12 in 1990) and Hakeem Olajuwon (12 in 1995)