Happy hump day. Has your best friend signed up yet?
1 big thing: What to do with all that data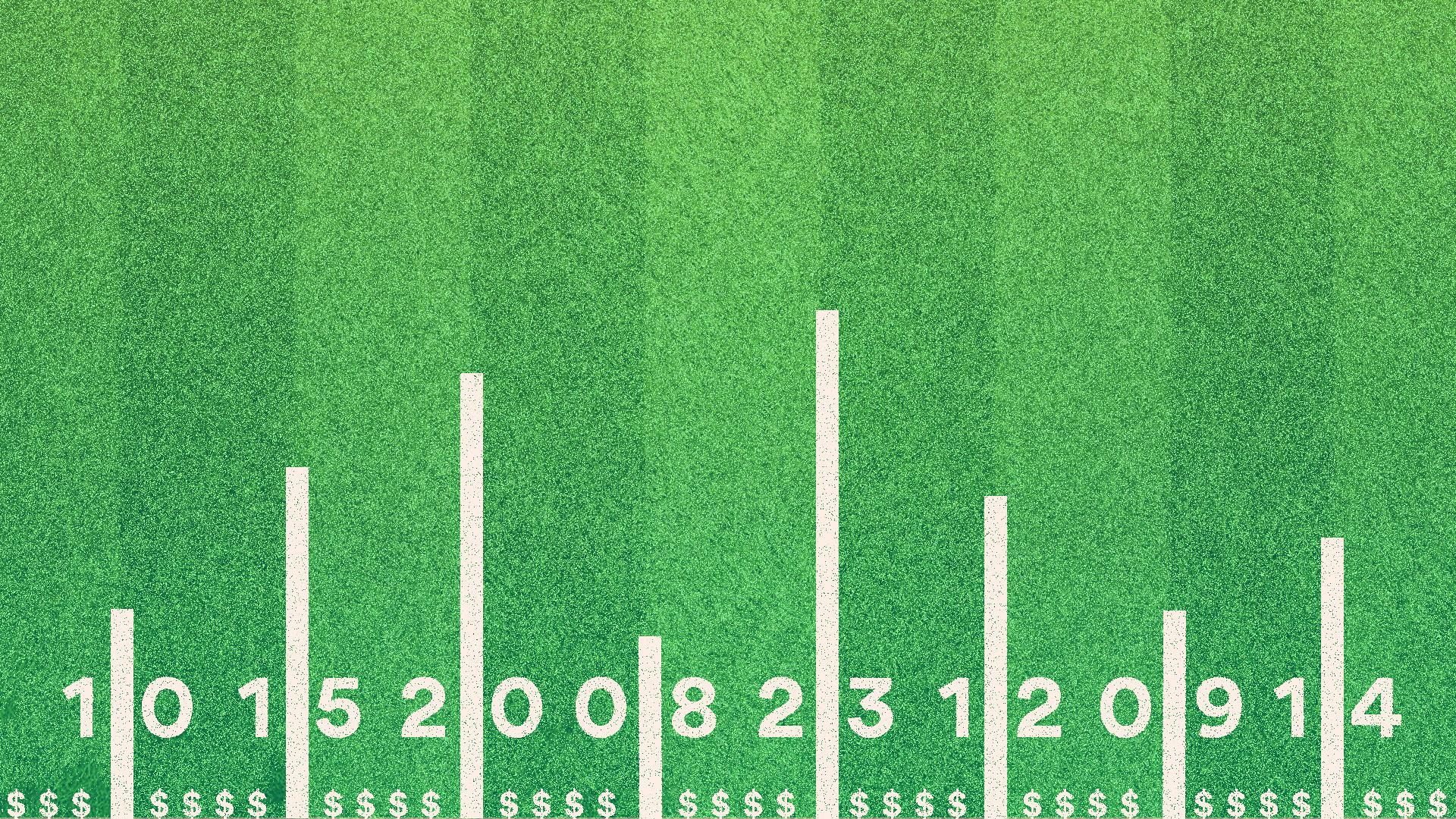 All the major sports leagues are counting on data to usher them into the future, revolutionizing everything from how teams prepare for games to how fans engage with content and, increasingly, place bets.
But this analytics boom has produced some thorny questions, writes Bloomberg's Eben Novy-Williams.
For example, "should a player's privacy factor in? Should the data be used in contract negotiations? And who should share the spoils if broadcasters and sports gambling companies pay for the information?"
Driving the news: A 16-person advisory board has been formed by research firm Sports Innovation Lab to answer these questions and produce standards and best practices by the end of the year.
The advisory board, which met for the first time this week, is made up of executives from professional sports leagues, players unions, sports books and tech companies.
Between the lines: The board is focusing on 2 key areas: privacy and money.
Privacy: To use the NFL as an example, every player has a tiny chip in their shoulder pads that tracks their every move. All 32 teams have access to that data and are allowed to use it in contract negotiations. Will players, who don't even have full access themselves, continue to tolerate that?
Money: Casino operators like MGM are already paying more than $10 million to officially partner with leagues and gain access to all of that data, which allows them to offer customers the chance to bet on things like "which player will skate the fastest." Players should probably get a cut of that money ... right?
The big picture: Think of athlete data in 2019 like broadcast rights 50 years ago, says Ahmad Nassar, president of the NFL Players Association's licensing and marketing subsidiary.
"Now everybody gets it, but 50 years ago I don't think people understood the [broadcast rights] opportunity — it was all about gate revenue, selling out games, concessions and parking," Nassar told Bloomberg. "Data can follow that same path."
2. 🎾 Photos from down under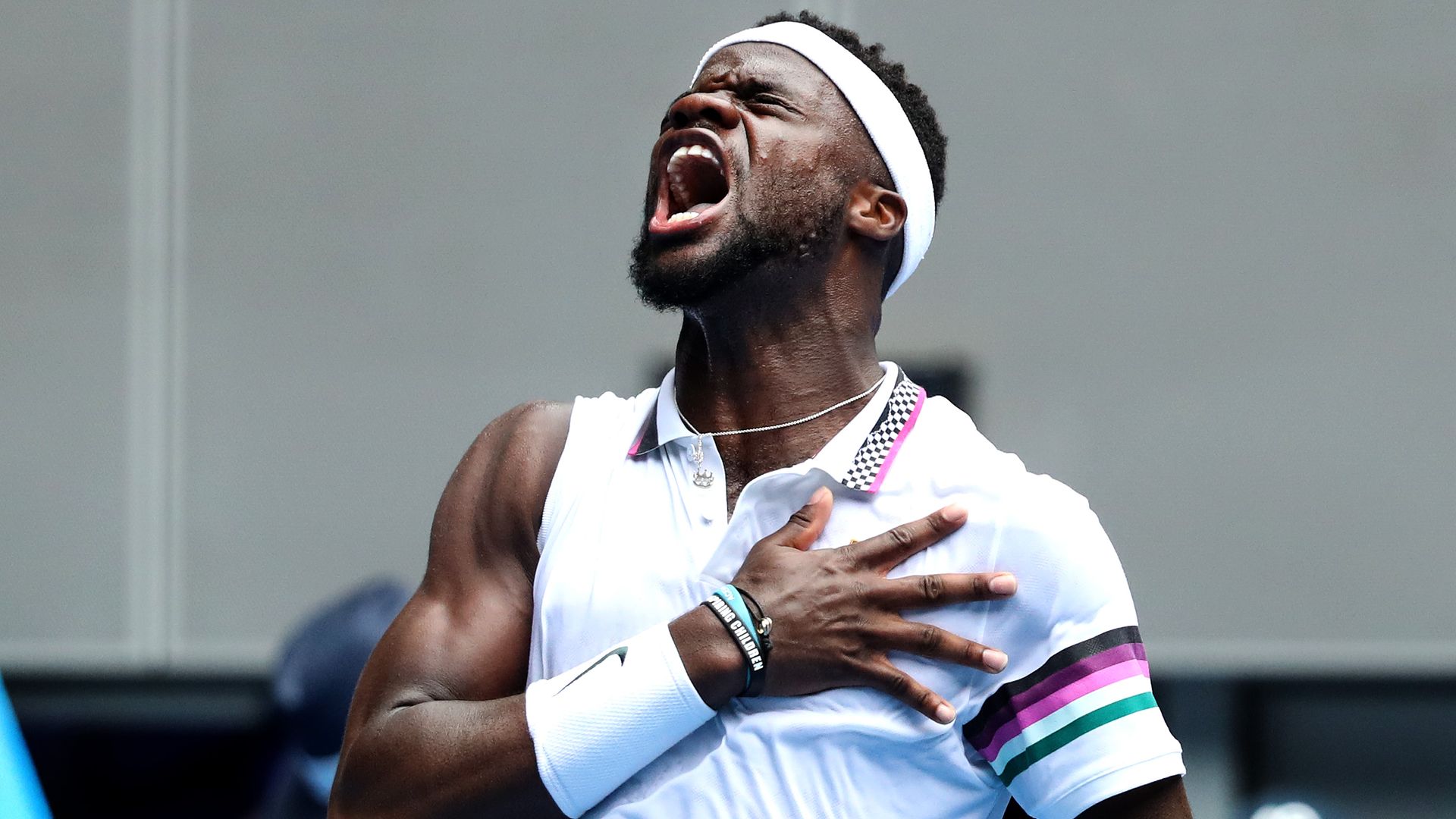 Above: Down a set and 3-0 in the second, 20-year-old American Frances Tiafoe came back to stun two-time Grand Slam finalist and No. 5 seed Kevin Anderson, 4-6, 6-4, 6-4, 7-5, during day three of the Australian Open.
Go deeper: If you aren't familiar with Frances' story, educate yourself. He spent much of his childhood living out of a storage room at a tennis center in Maryland. Now he's on top of the sport.
Below: Japan's Naomi Osaka laughs as a ball kid attempts to catch a moth. Osaka, the No. 4 seed, easily won her match, and the ball kid, unseeded, successfully caught the moth.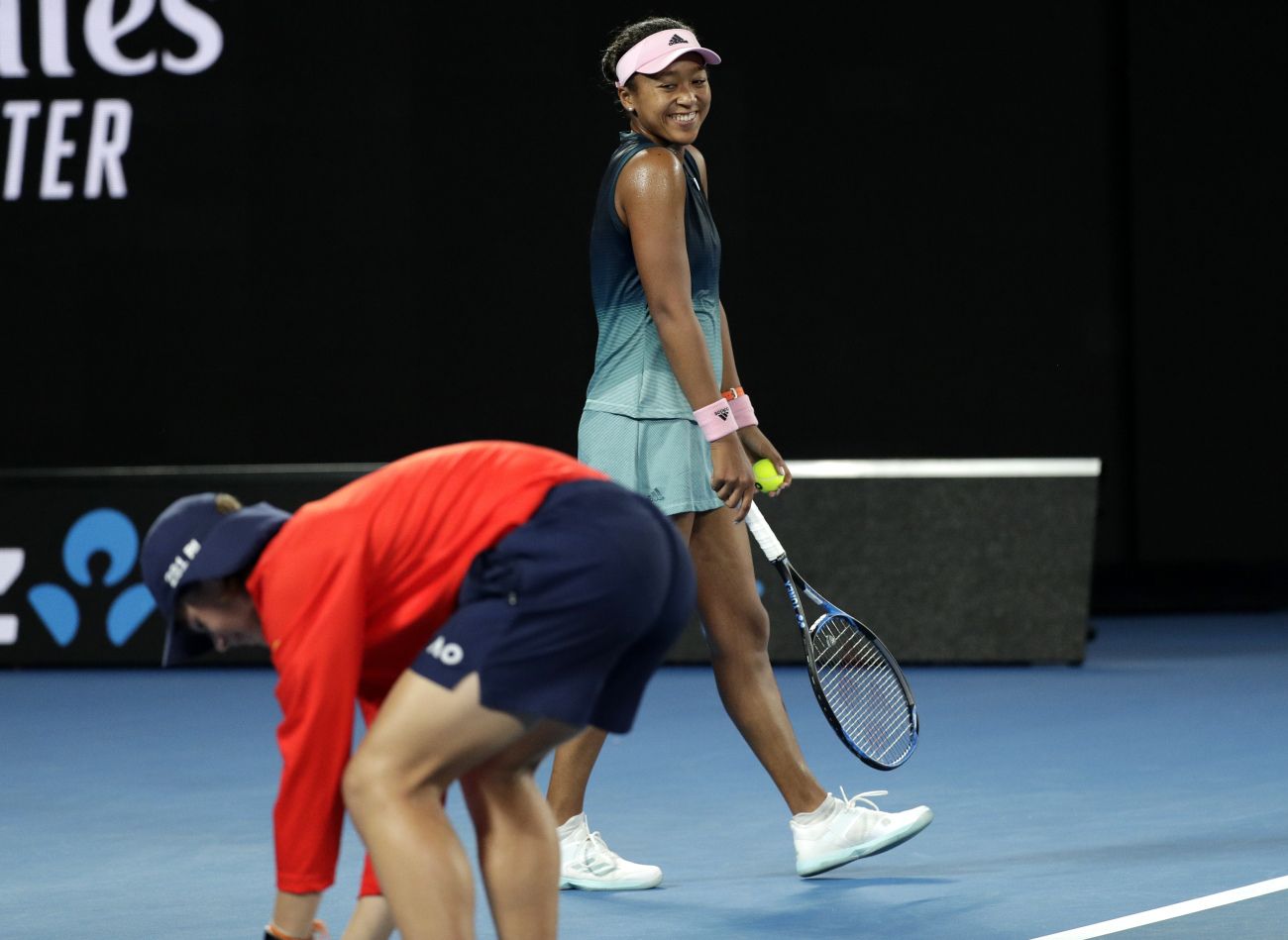 Photo: Mark Kolbe/Getty Images
3. Good news on the NHL work stoppage front
While the NHL's current collective bargaining agreement (CBA) isn't set to expire until after the 2021-22 season, both parties — the league and the players' union — have the right to trigger negotiations next September.
Why it matters: If either side does so, the CBA could then expire following the 2019-2020 campaign, right around the time of the 2020 World Cup of Hockey, which the NHL organizes.
This would likely result in the World Cup being canceled, as the NHL won't agree to stage the tournament if there's potential for it to be followed by a lockout.
The big picture: The NHL has had 3 lockouts in 25 years ('94-95, '04-05, '12-13), so many observers around the sport are concerned that this nightmarish scenario could come to fruition.
But, but, but: According to The Athletic's Pierre LeBrun, the league and the players' union have engaged in an "unheard of" number of positive conversations recently. "We seem to have two sides genuinely hoping to avoid missing games this time around," he writes (subscription).
"Talking in a substantive and meaningful way this far in advance ... can only be a good thing. It's not something we were able to do last time around for a variety of reasons. Hopefully, the result will be different this time as well."
— NHL deputy commissioner Bill Daly via The Athletic
4. NBA's best everything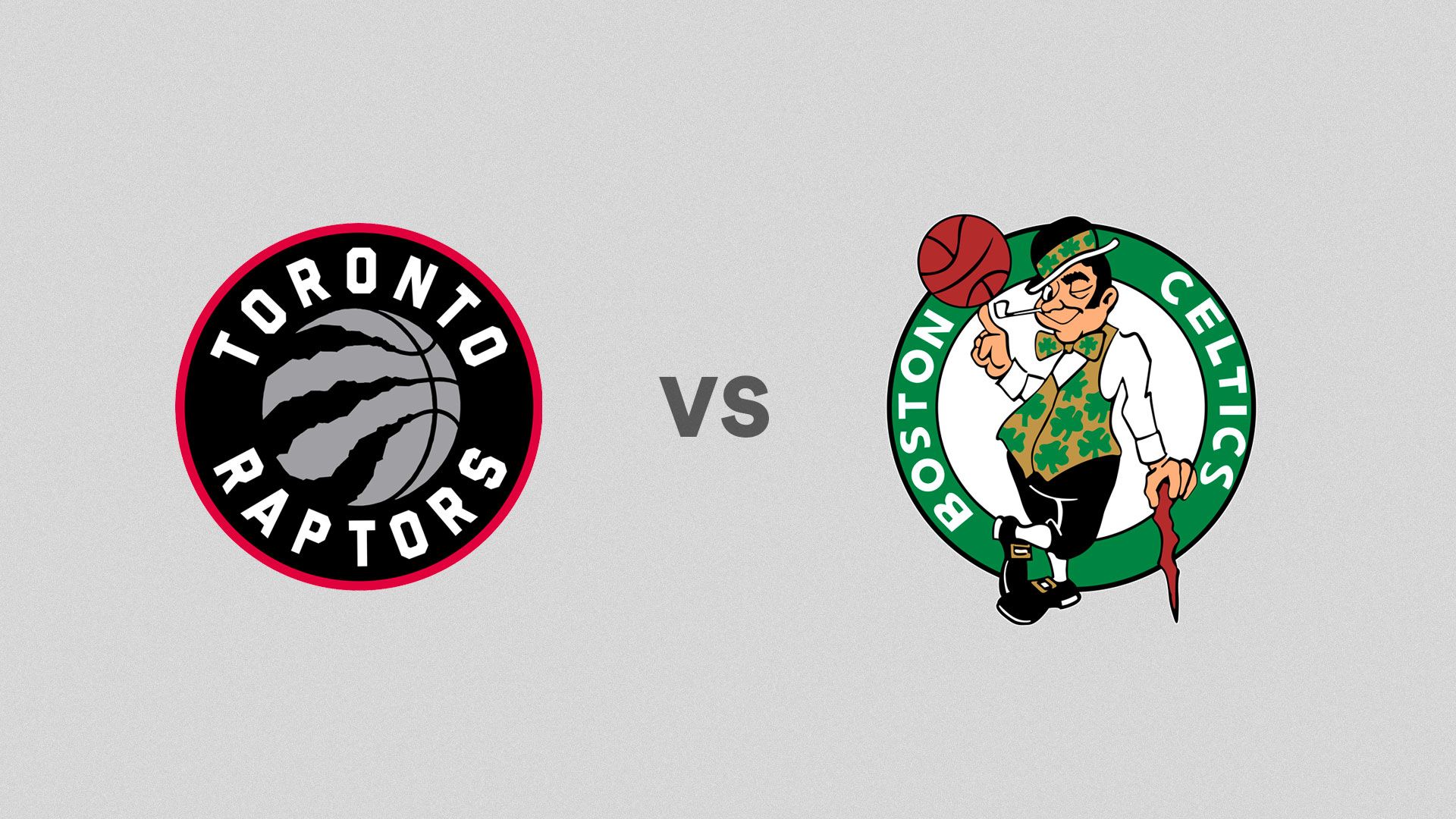 Best game tonight: A sense of panic is mounting in Boston, as the Celtics (25-18) have begun to unravel a little bit amid a 3-game losing streak. A win tonight against the Raptors (33-12), who have won 5 straight, could be just the therapy the C's need. Watch: 8 pm ET, ESPN.
Best thing about shoe laces: Nothing. They stink. That's why Nike designed a new auto-lacing basketball sneaker called the HyperAdapt BB. Celtics forward Jayson Tatum will debut them in tonight's game.
Best team over the last 20-ish games: The Milwaukee Bucks, according to The Ringer's Dan Devine. Best player: James Harden. Best rookie: Luka Doncic. Best reserve: Lou Williams. Best defender: Paul George. Most improved player: Justise Winslow. Most pleasant surprise: the Brooklyn Nets.
5. College football's QB carousel
Tate Martell (Ohio St. ➡ Miami): The former national player of the year in high school looked poised to replace NFL-bound Dwayne Haskins as the starter … until last year's No. 2 overall recruit Justin Fields transferred in from Georgia earlier this month. 2019 has been good to Miami so far. Real good.
Brandon Wimbush (Notre Dame ➡ UCF): The former Irish starter (12 games in 2017 and the first 3 last season) is joining UCF as a graduate transfer where he'll be eligible to play immediately.
Jalen Hurts (Alabama ➡ ?): Maryland is the heavy betting favorite to land Hurts after hiring Alabama offensive coordinator Mike Locksley as head coach in December.
6. The Russia doping saga rages on
The World Anti-Doping Association (WADA) met in Montreal this week to discuss what to do about Russia's anti-doping lab missing a key deadline, writes Axios' Michael Sykes.
What's happening: In 2015, Russia's drug-testing agency was banned from testing its own athletes after a state-sponsored doping scheme was uncovered.
WADA controversially lifted that ban in September on the strict condition that lab samples were handed over to them by Dec. 31. Russia missed that deadline.
What's next: WADA can either give Russia a slap on the wrist and allow the country's reinstatement to remain, or it can declare Russia noncompliant — which could result in its athletes being banned from international competition. The saga rages on.
Meanwhile, in Tokyo: Tsunekazu Takeda, president of the Japanese Olympic Committee, has denied allegations that bribes were paid to secure the rights to host the 2020 Olympics.
7. Got any good trivia questions?
Send them in. Just reply to this email with (a) the question, (b) the answer and (c) your full name and current city.
Why name and city? So I can give you credit when we use your question in a future newsletter. If you'd rather remain anonymous, that's fine, too!
8. The Ocho: Pure chaos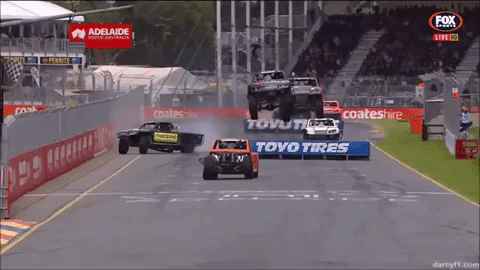 This is Speed Energy Formula Off-Road (popularly known as Stadium Super Trucks), an American racing series formed in 2013 by former IndyCar and NASCAR driver Robby Gordon.
9. On this date: 1/16/1972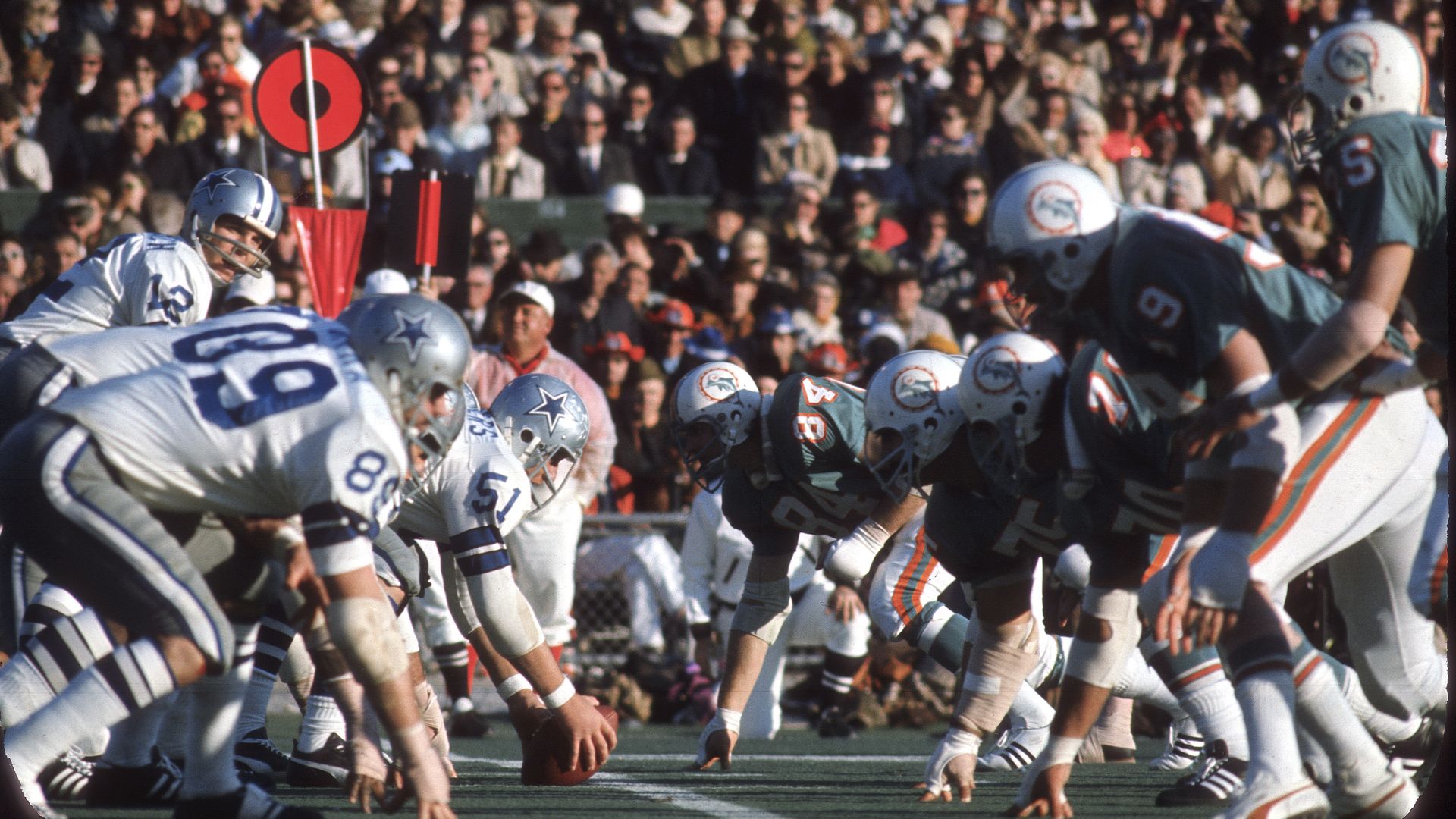 47 years ago today, the Dallas Cowboys won their first Super Bowl, defeating the Miami Dolphins 24-3 in Super Bowl VI in New Orleans. Enjoy.
Game notes: Cowboys QB Roger Staubach (12/19, 119 yards, 2 TD) won MVP ... Mike Ditka caught one of his TD passes ... Miami finished a perfect 17-0 the following season.
Thanks,
Kendall "Team Tiafoe" Baker