👋 Good morning! And now, I will attempt to cover the NFL's opening weekend, the U.S. Open, a huge college football Saturday, the Antonio Brown saga and much more ... all in one email. Hope I do you proud.
🚨 Breaking news: The Red Sox fired president of baseball operations Dave Dombrowski last night, "a shocking about-face" for an organization that won the World Series less than a year ago. (ESPN)
📺 Monday Night Football: Texans at Saints (-6.5), 7:10pm ET — Broncos (-2.5) at Raiders, 10:20pm ET
🏀 WNBA playoffs: The 8-team field is set: (1) Washington Mystics, (2) Connecticut Sun, (3) Los Angeles Sparks, (4) Las Vegas Aces, (5) Chicago Sky, (6) Seattle Storm, (7) Minnesota Lynx, (8) Phoenix Mercury. Playoff preview coming Wednesday.
Today's word count: 1,538 words (<6 minutes)
1 big thing: 🏈 One Sunday down, 16 more to go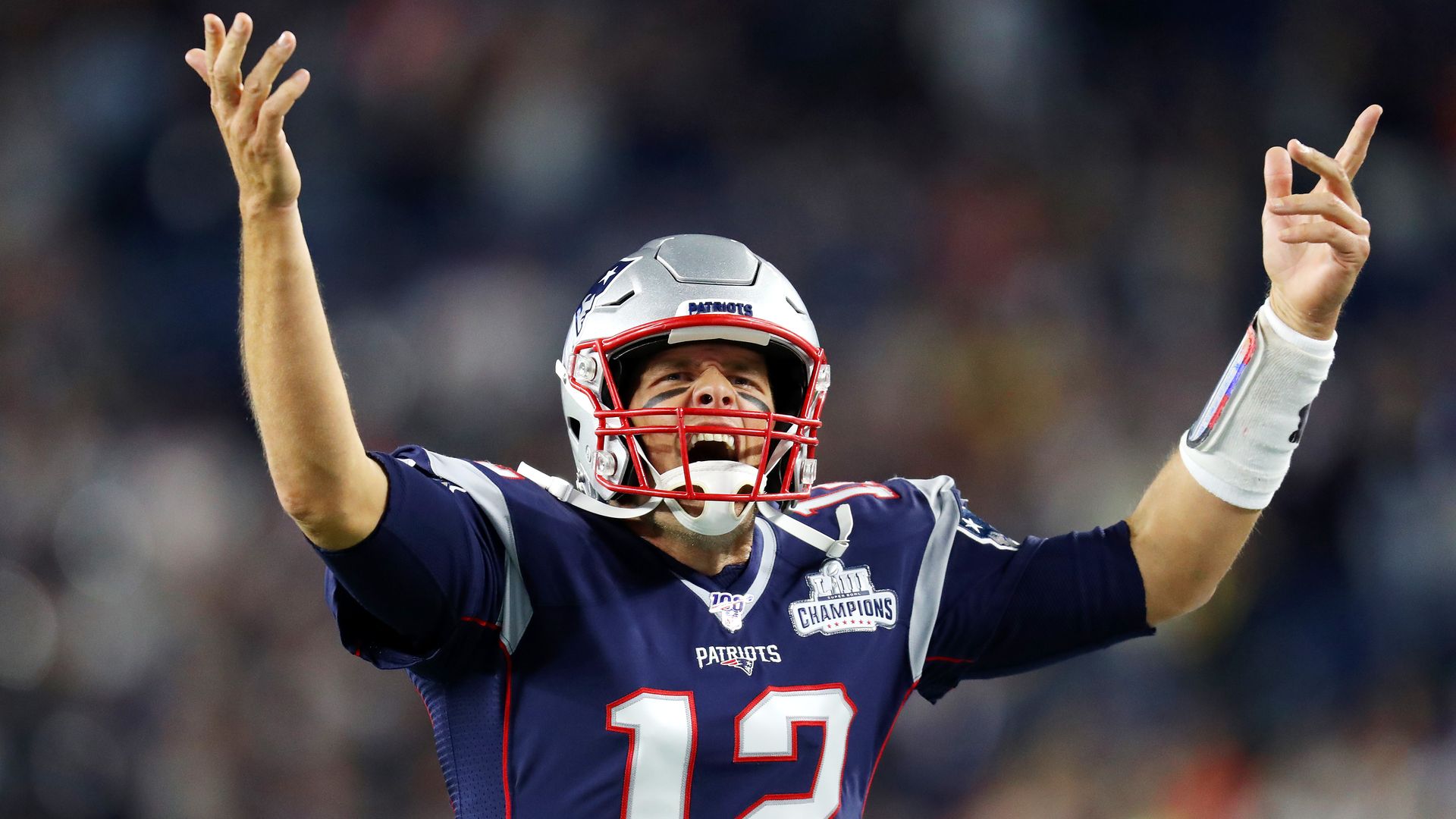 The Ravens embarrassed the Dolphins, the Patriots did Patriots things, the Browns weren't feeling dangerous, the Eagles and Bills picked up big division wins and there was even a tie!
Patriots 33, Steelers 3: The Patriots rolled on Sunday Night Football, winning their 26th game by 30+ points since 2001. That's 12 more than any other team.
Fantasy star: Patriots QB Tom Brady: 24/36, 341 yds, 3 TD (25.6 fantasy points, per standard PPR scoring)
Bills 17, Jets 16: Josh Allen connected with John Brown on a 38-yard TD with 3 minutes left, and the Bills rallied from a 16-point second-half deficit to stun the Jets at home.
Fantasy star: Brown: 7 rec, 123 yds, 1 TD (25.3 pts)
Cowboys 35, Giants 17: Dallas has struck deals with 4 stars this year: RB Ezekiel Elliott, DE DeMarcus Lawrence, LB Jaylon Smith and RT La'El Collins. QB Dak Prescott will soon be the 5th, and may have upped this value yesterday.
Fantasy star: Prescott: 25/32, 405 yds, 4 TD; 4 car, 12 yds (33.4 pts)
Titans 43, Browns 13: The much-hyped Browns looked horrible (18 penalties, couldn't protect the QB). Titans TE Delanie Walker channeled his inner Dennis Green postgame: "They were who we thought they were."
Fantasy star: Titans RB Derrick Henry: 19 car, 84 yds, 1 TD; 1 rec, 75 yds, 1 TD (28.9 pts)
Ravens 59, Dolphins 10: Lamar Jackson threw the hell out of the football, and the tanking Dolphins were embarrassed so badly that multiple players reportedly contacted their agents and directed them to engineer trades elsewhere.
Fantasy star: Jackson: 17/20, 324 yds, 5 TD; 3 car, 6 yds (33.6 pts)
Vikings 28, Falcons 12: One day after becoming the richest WR ever, Julio Jones managed just 31 yards on 6 catches. The Vikings' defense looked dominant (all of their points came off turnovers).
Fantasy star: Vikings RB Dalvin Cook: 21 car, 111 yds, 2 TD, 2 rec, 9 yds (26 pts)
Eagles 32, Redskins 27: In his return to the Eagles, DeSean Jackson scored his 30th career TD of 50+ yards. That moves him past Randy Moss for 2nd on the all-time list (6 shy of Jerry Rice's record).
Fantasy star: Jackson: 8 rec, 154 yds, 2 TD (35.4 pts)
Rams 30, Panthers 27: The Rams looked rusty but formidable, while Christian McCaffrey reminded us why he's the future of football. Next up for L.A.: An NFC Championship Game rematch against the Saints.
Fantasy star: McCaffrey: 19 car, 128 yds, 2 TD; 10 rec, 81 yds (42.9 pts)
Chiefs 40, Jaguars 20: 2 big injuries: New Jaguars QB Nick Foles broke his clavicle, and Chiefs WR Tyreek Hill suffered a collarbone dislocation that will keep him out "a few weeks."
Fantasy star: Chiefs WR Sammy Watkins: 9 rec, 198 yds, 3 TD (46.8 pts)
Chargers 30, Colts 24 (OT): Melvin Gordon's backup Austin Ekeler had 154 scrimmage yards and 3 TD (including the game-winner) ... which doesn't bode well for Gordon (currently holding out).
Fantasy star: Ekeler: 12 car, 58 yds, 1 TD; 6 rec, 96 yds, 2 TD (39.4 pts)
Seahawks 21, Bengals 20: Andy Dalton became the 6th QB to throw for 400+ yards against a Pete Carroll-led Seahawks team. Seattle has won all 6 games.
Fantasy star: Bengals WR John Ross III: 7 rec, 158 yds, 2 TD (34.8 pts)
Cardinals 27, Lions 27 (OT): After struggling through 3 quarters, No. 1 pick Kyler Murray found his rhythm and helped the Cardinals erase an 18-point, fourth-quarter deficit to earn the tie.
Fantasy star: Lions QB Matthew Stafford: 27/45, 385 yds, 3 TD, 3 car, 22 yds (27.6 pts)
49ers 31, Buccaneers 17: Jameis Winston threw multiple picks (including this one) for the 17th time in his career, passing Blake Bortles for the most in the NFL since he entered the league in 2015.
Fantasy star: 49ers D/ST: 3 INT, 2 TD, 3 sacks, 1 fumble recovery, 11 points allowed (33 pts)
2. 🎾 U.S. Open: Nadal survives, Andreescu arrives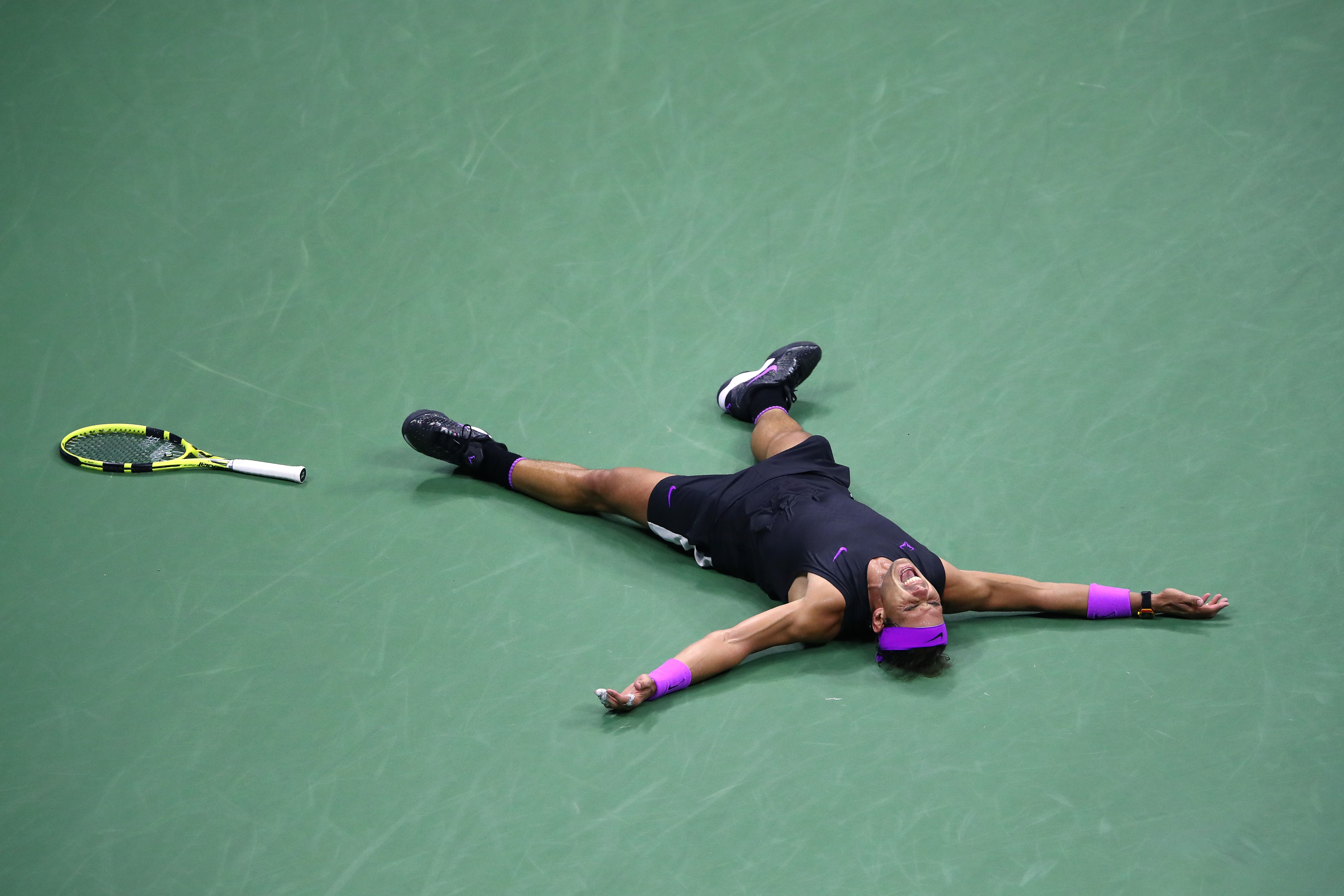 Photo: Clive Brunskill/Getty Images
33-year-old Rafael Nadal preserved the Big Three's dominance with an epic 7-5, 6-3, 6-7, 4-6, 6-4 victory over 23-year-old Daniil Medvedev in the U.S. Open men's final.
The big picture: This was Nadal's 19th career Grand Slam title (4 U.S. Opens, 12 French Opens, 2 Wimbledons, 1 Australian Open), moving him within one of Roger Federer's all-time men's record.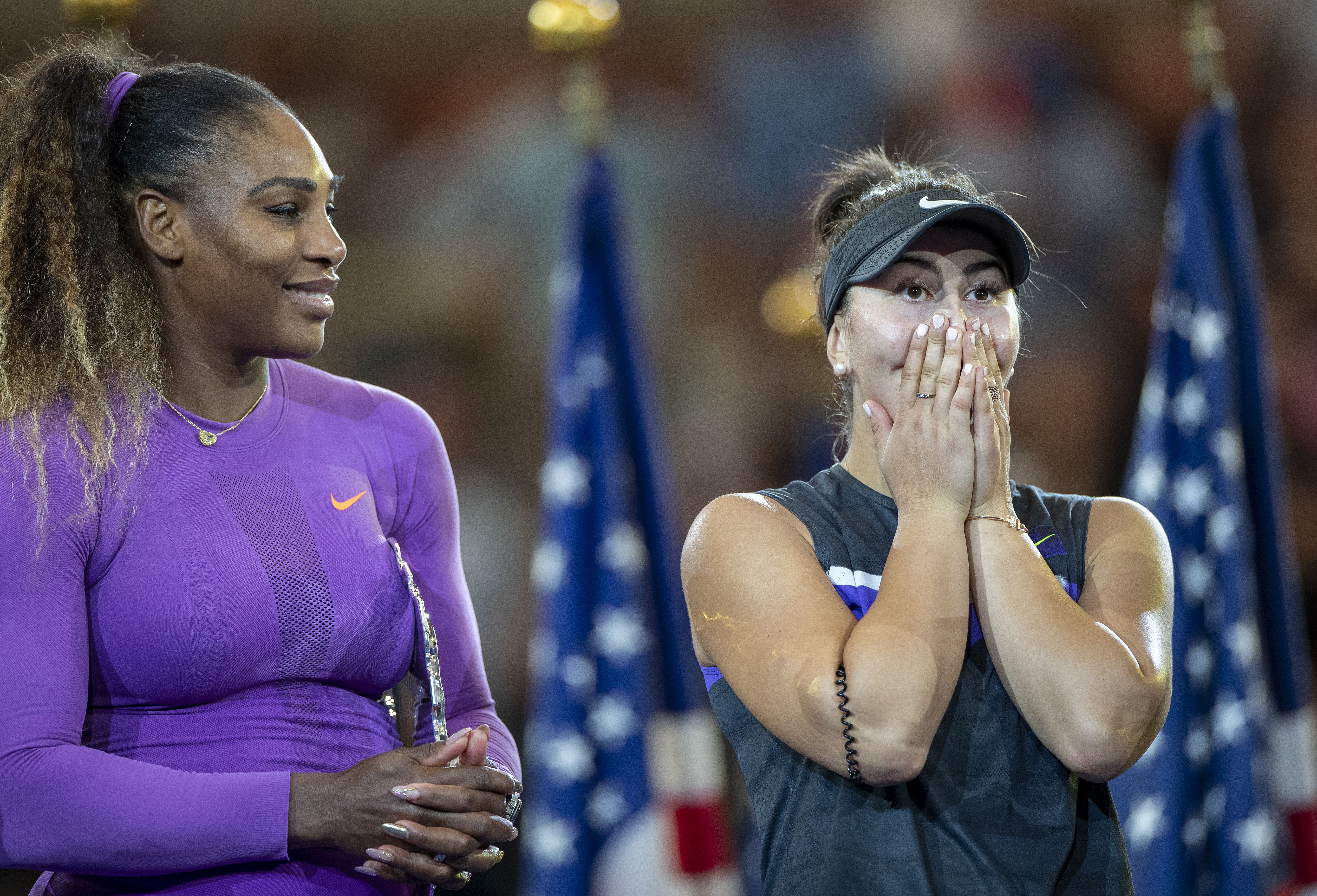 Photo: Tim Clayton/Corbis via Getty Images
While the men are still waiting for a player born in the 1990s to win a Grand Slam singles title, 19-year-old Canadian Bianca Andreescu defeated Serena Williams in straight sets to win the women's title — and she was born in the 2000s.
Wild stat: When Serena won her first major (1999 U.S. Open), Andreescu wasn't even born yet.
What a year for the North: The Raptors winning the NBA title, and now Bianca winning the U.S. Open a year after being ranked No. 243 in the world. They won't soon forget 2019 in Canada.
3. 🏈 Some thoughts about Antonio Brown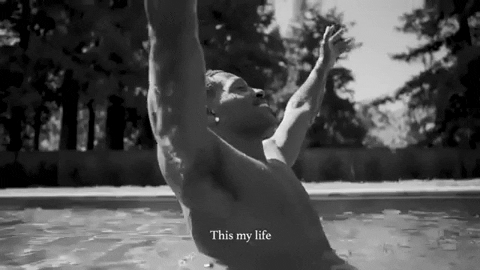 As we all know, the Antonio Brown Raiders saga is officially over following his release from the team, and he is now a New England Patriot.
A few thoughts:
The fact that so many people (myself included) were open to the "Antonio Brown has CTE" theory shows how bizarre modern football fandom has become — and how liberally we let those 3 letters fly.
The fact that many of those same people were then open to the "Antonio Brown never wanted to be a Raider and this was his plan all along" theory shows the power of controlling your own narrative.
The fact that "Hard Knocks" downplayed — or worse, ignored — the wildest preseason story in recent memory shows that it's little more than league propaganda.
And lastly, the fact that Brown illegally recorded a phone conversation with Jon Gruden and turned it into a short film about "paving your own path" shows how obsessed athletes have become with their "brand." It's getting weird out there.
4. 🏈 AP Top 25: New-look LSU climbs to No. 4
LSU moved up to No. 4 in this week's Top 25 following their 45-38 road victory over Texas, giving the SEC 3 of the top 4 spots and 5 of the top 10.
The big picture: "For years, as college football morphed into a video game tilted heavily toward fantastic offenses, LSU remained committed to a very conventional slog," writes USA Today's George Schroeder.
But this season, the Tigers have finally transformed, with QB Joe Burrow leading an up-tempo, spread attack that has them firmly in the College Football Playoff conversation.
Go deeper: Week 2 winners and losers (WashPost)
5. By the numbers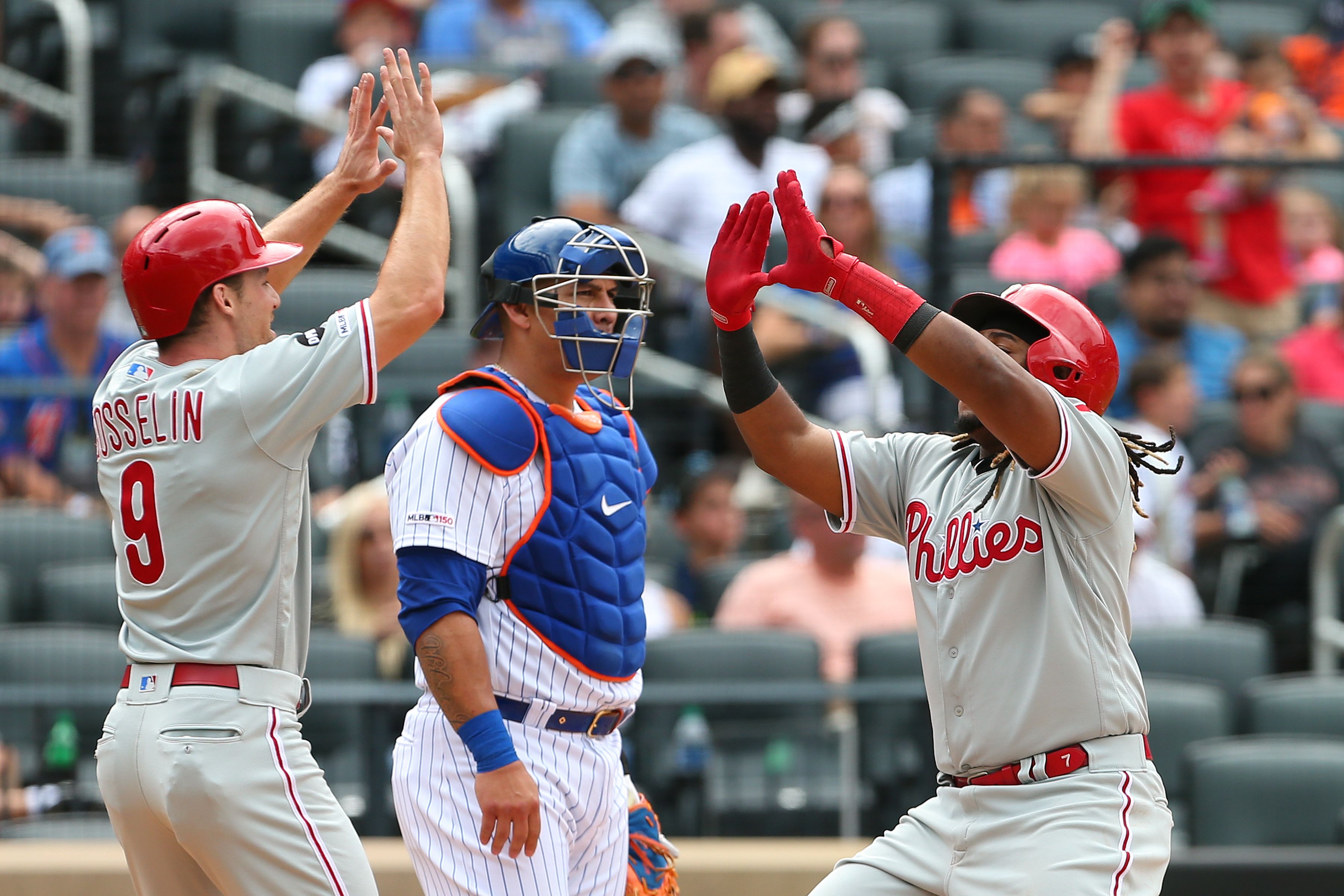 Maikel Franco (right) celebrates with Phil Gosselin after his two-run dinger. Photo: Rich Schultz/Getty Images
⚾️ 4 hours 29 minutes
The Phillies outlasted the Mets, 10-7, yesterday in a huge game for both teams that took 4 hours 29 minutes — a minute shy of the NL's longest 9-inning game ever.
NL Wild Card: 1. Nationals: 79-63 (+3), 2. Cubs: 76-66, 3. Diamondbacks: 75-68 (1.5 GB), 4. Brewers: 74-68 (2 GB), 5. Phillies: 74-68 (2 GB), 6. Mets: 72-70 (4 GB)
⚽️ 62,921 fans
The opening weekend of the Women's Super League attracted a record 62,921 fans — a 12-fold increase(!) over last year's 5,167 number — thanks to clubs like Chelsea using the men's stadiums rather than the smaller venues where they usually play.
🏁 85-race winless streak
Jimmie Johnson will miss the NASCAR playoffs for the first time in his 18-year career. The 43-year-old is chasing a record 8th championship but hasn't won a race since June 2017.
6. Elsewhere in sports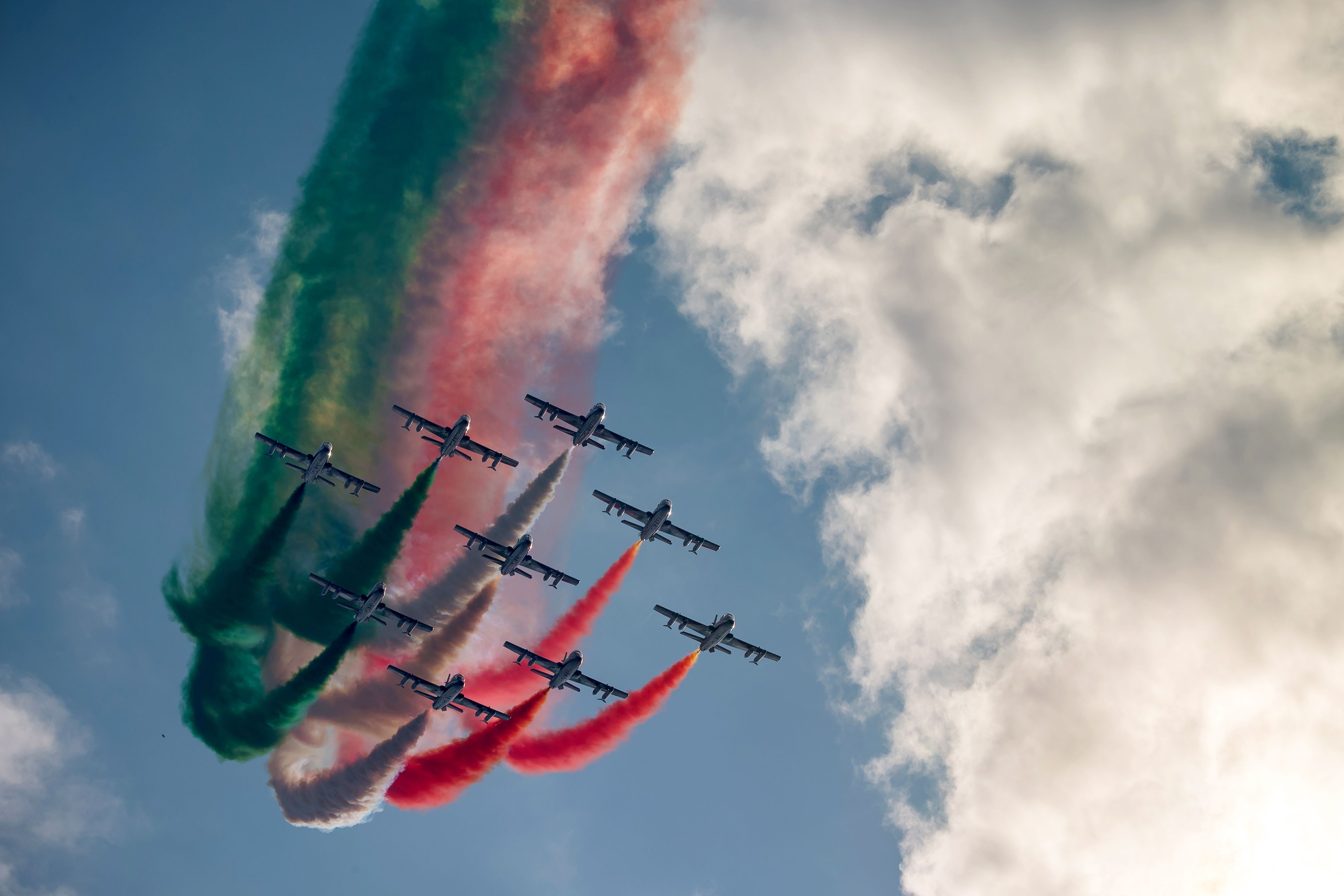 The Frecce Tricolori air squadron performs ahead of the Italian Grand Prix. Photo: Andrej Isakovic/AFP/Getty Images
🇮🇹 Formula 1: Charles Leclerc won the Italian Grand Prix, ending Ferrari's 9-year wait for victory at its home circuit. Good news: I'll be publishing an "F1 special edition" newsletter ahead of November's U.S. Grand Prix.
⛳️ Golf: Team USA won the Walker Cup (basically the Ryder Cup for amateurs), rallying to beat their British and Irish counterparts at Royal Liverpool — the first win away from home since 2007.
🥍 Premier Lacrosse League: The Whipsnakes upset the Chaos, 15-7, to book a spot in the inaugural PLL Championship Game. Thanks to a unique playoff format, the Chaos are still alive and will face a do-or-die game next week against the Redwoods. Round 1 recap.
7. Sept. 9, 1969: ⚾️ The black cat jinx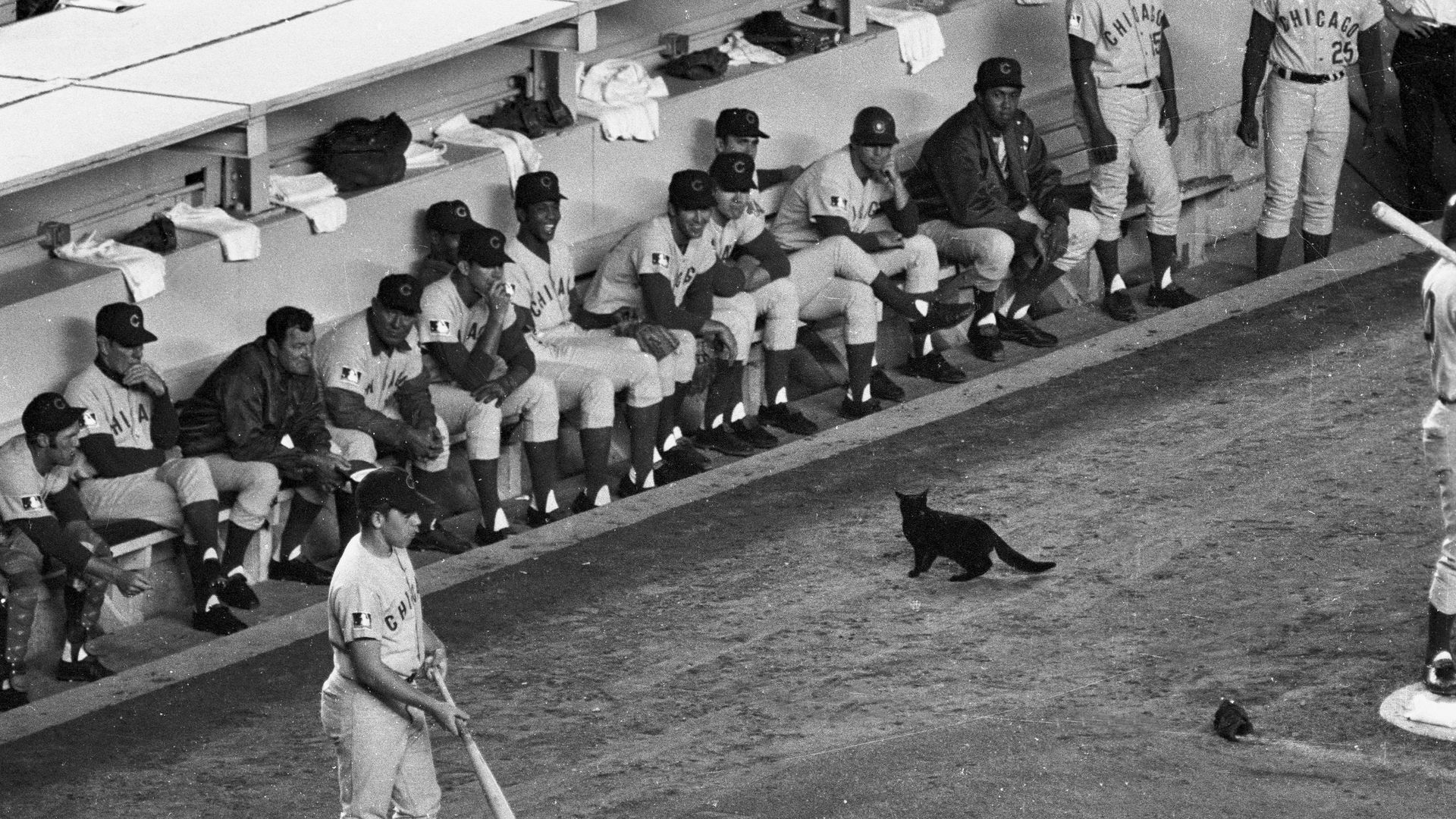 50 years ago today, the Cubs were clinging to a small lead over the Mets in the NL East and the two teams were playing each other in New York when something bizarre happened: a black cat appeared in front of the Cubs dugout.
The fallout: "The Mets went on to win the game, the pennant and the World Series. Meanwhile, the Black Cat Incident, as it was dubbed, became another chapter in the Cubs' long-running history of misery, with the ebony feline … blamed for jinxing the team," writes SI's Paul Lukas.
8. The Ocho: 🛶 Tug of war, but in boats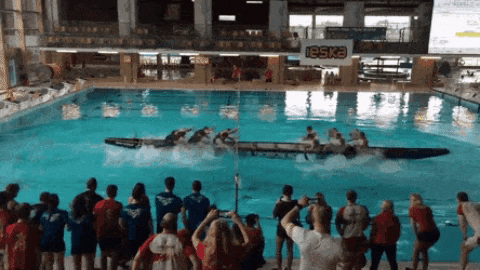 Bonus: 🏈 NFL trivia
Yesterday, Dolphins QB Ryan Fitzpatrick became the 1st player in NFL history to throw a TD pass for 8 different teams.
Question: Can you name the 7 other teams he's thrown a TD pass for?
Hint: 5 play in the AFC.
9. ⛳️ Best thing I read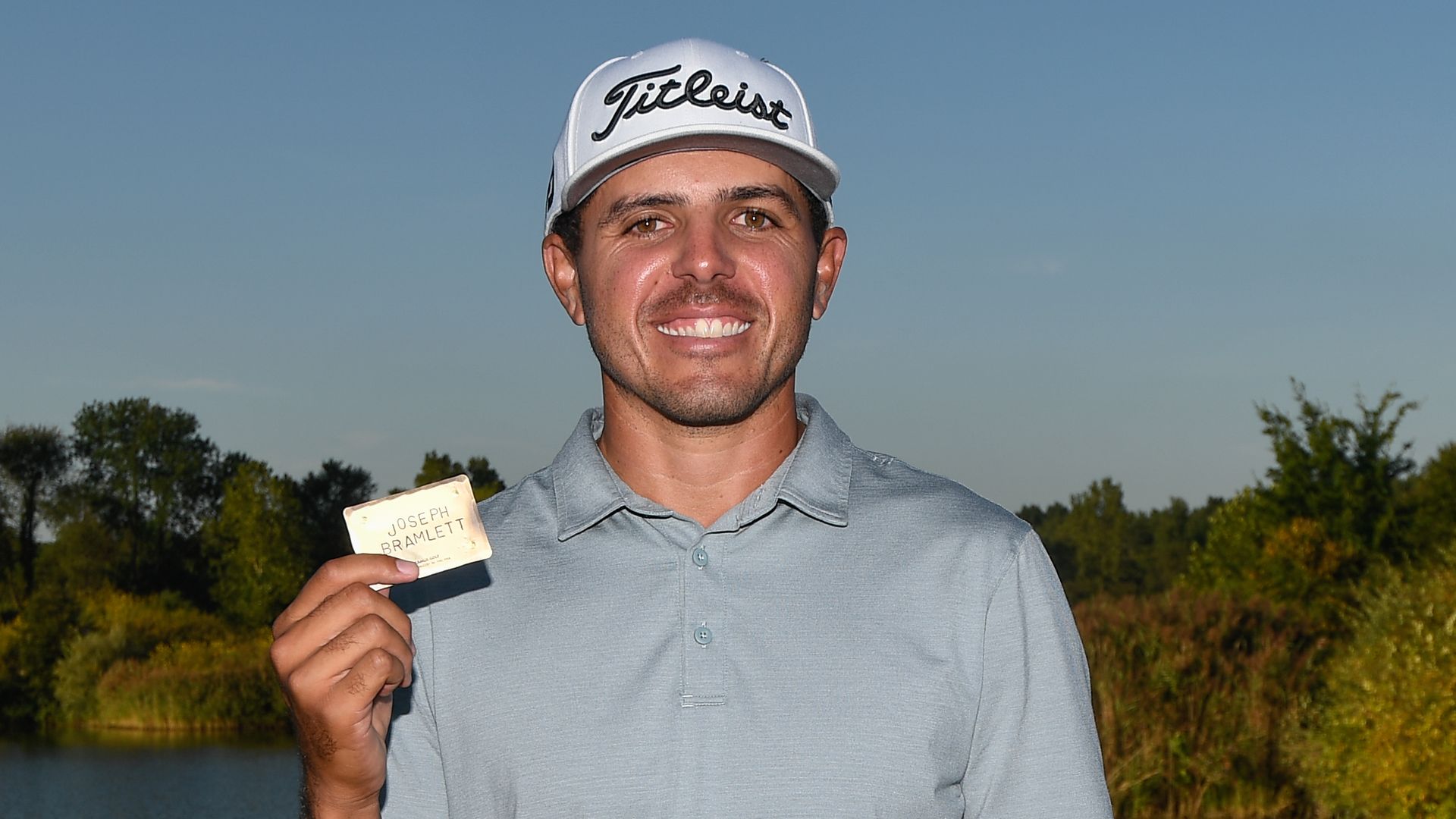 The Athletic's Brendan Quinn (@BFQuinn) wrote the best thing I read this weekend.
The subject: The unsung golfers competing on the Korn Ferry Tour, the PGA Tour's developmental circuit.
The backdrop: Last weekend, 123 golfers arrived in Newburgh, Ind. for the Korn Ferry Tour Championship, "filling the Holiday Inn and bunking with host families" for a shot at earning their PGA Tour card.
"We [play golf] because, other than the necessary self-flagellation, it's a beautiful sport that grips all five senses. Thus, anyone doing it for a living — usually born into it as a result of a fortunate station in life — is an inherently unsympathetic character. We should all be so lucky, right? That's all true, until it isn't."
Keep reading (subscription).
10. 🏈 Tweet du jour
See you tomorrow,
Kendall "Ready to suit up if the Dolphins call" Baker
Trivia answer: Bills (80 TD), Jets (43), Buccaneers (24), Texans (17), Titans (14), Bengals (8), Rams (4)