Axios Space
September 05, 2023
Thanks for reading Axios Space. At 1,164 words, this newsletter is a 4½-minute read.
Please send your tips, questions and SpaceX launches to

[email protected]

, or if you received this as an email, just hit reply.
1 big thing: SpaceX's big stakes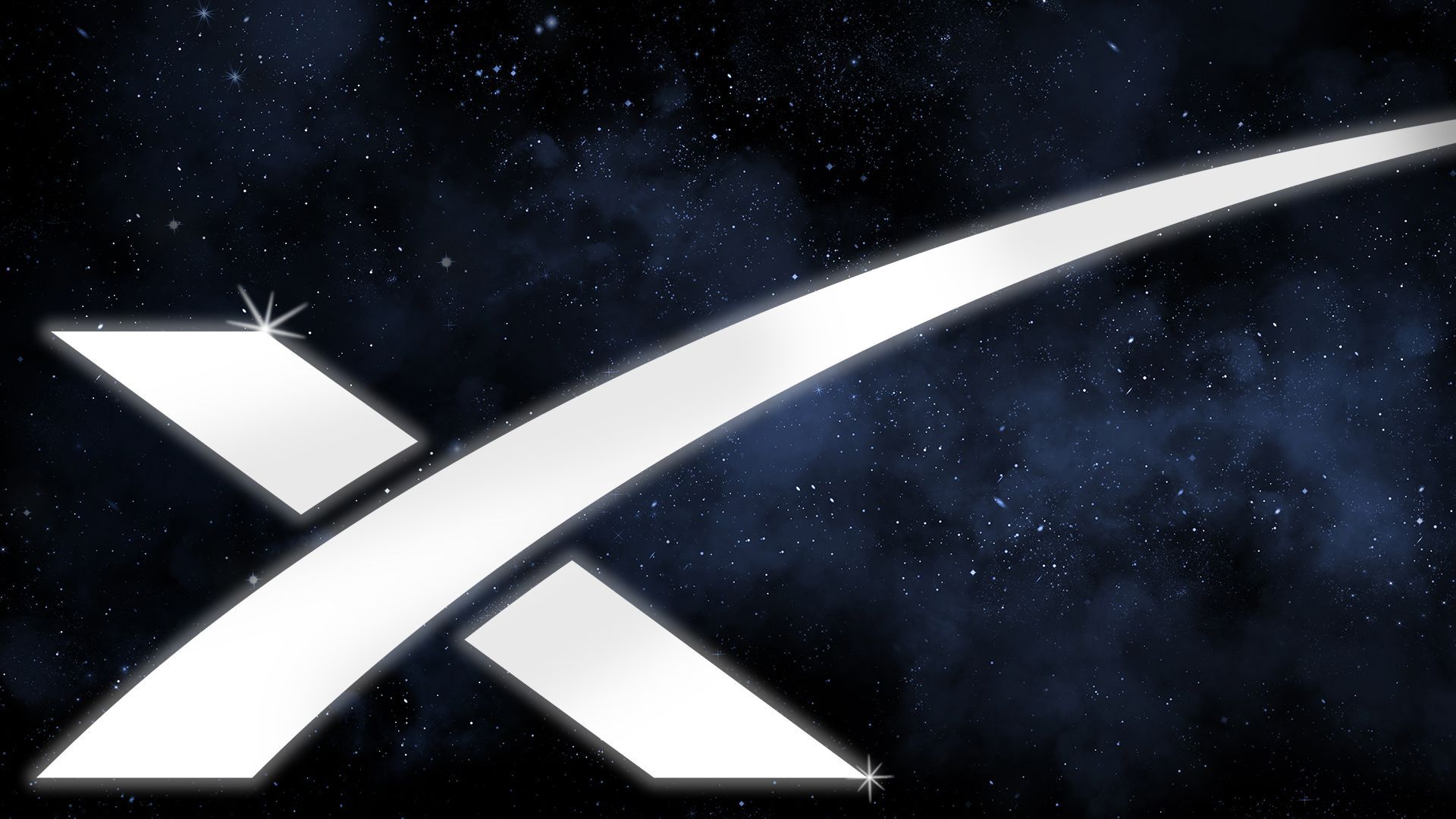 SpaceX is empowering other companies and nations to reach their goals in space — but it could also pose major challenges to those same entities.
Why it matters: Elon Musk's space company is dominating the industry.
"There is no doubt" that SpaceX is the most important company in the space industry, Space Capital's Chad Anderson tells Axios. "Who is even second? It doesn't even matter who's second, [SpaceX is] so far ahead."
What's happening: The company has already launched 62 missions this year, far surpassing any other company or nation and already breaking its own record for most launches in a year.
SpaceX also operates the largest fleet of satellites in orbit today —thousands of internet-beaming Starlink spacecraft that provide internet connectivity around the globe.
The intrigue: SpaceX's competitors are being forced into the uncomfortable position of relying on them.
Companies like OneWeb that are attempting to build megaconstellations of Internet-beaming satellites that could compete with Starlink are buying rides to space aboard SpaceX rockets.
A lawsuit filed by an Amazon shareholder alleges Jeff Bezos' company didn't award SpaceX a major contract for launching Amazon's megaconstellation, potentially increasing the cost of building the satellite network, because of a personal beef between Bezos and Musk.
SpaceX is even eating into the small satellite launch market, driving down costs and undercutting other companies like Rocket Lab who are offering dedicated missions for small satellites.
SpaceX did not return a request for comment ahead of publication.
Between the lines: The U.S. government is also increasingly reliant on SpaceX.
The company is the only U.S. entity currently able to send astronauts to orbit, and NASA is also relying on SpaceX's Starship — which has yet to successfully make it to orbit — to land people on the Moon as an essential part of its Artemis program.
Musk himself also holds diplomatic sway. SpaceX's satellites have been crucial for warfighting in Ukraine, raising further questions about the power the company holds.
The big picture: SpaceX's innovation pushes the space industry in new directions, acting as a "pacing entity" that pushes not just other companies to new heights but other nations as well, the Secure World Foundation's Ian Christensen tells Axios.
SpaceX's success has proved to investors that the space industry could be a good return on investment, stoking interest in other companies doing different things.
Background: Part of SpaceX's supremacy in the industry today is a matter of circumstance.
Europe's Ariane 6 rocket and ULA's Vulcan Centaur, two likely SpaceX competitors, are experiencing delays ahead of their debut flights.
The U.S. and other Western nations have pulled away from launching spacecraft aboard Russian rockets due to the war in Ukraine, sending business to SpaceX and others instead.
What to watch: As those new rockets come online and others develop further, SpaceX's dominance in launch could abate.
Other companies are also building megaconstellations that could eat into Starlink's advantage as a first mover.
2. Asleep on the Moon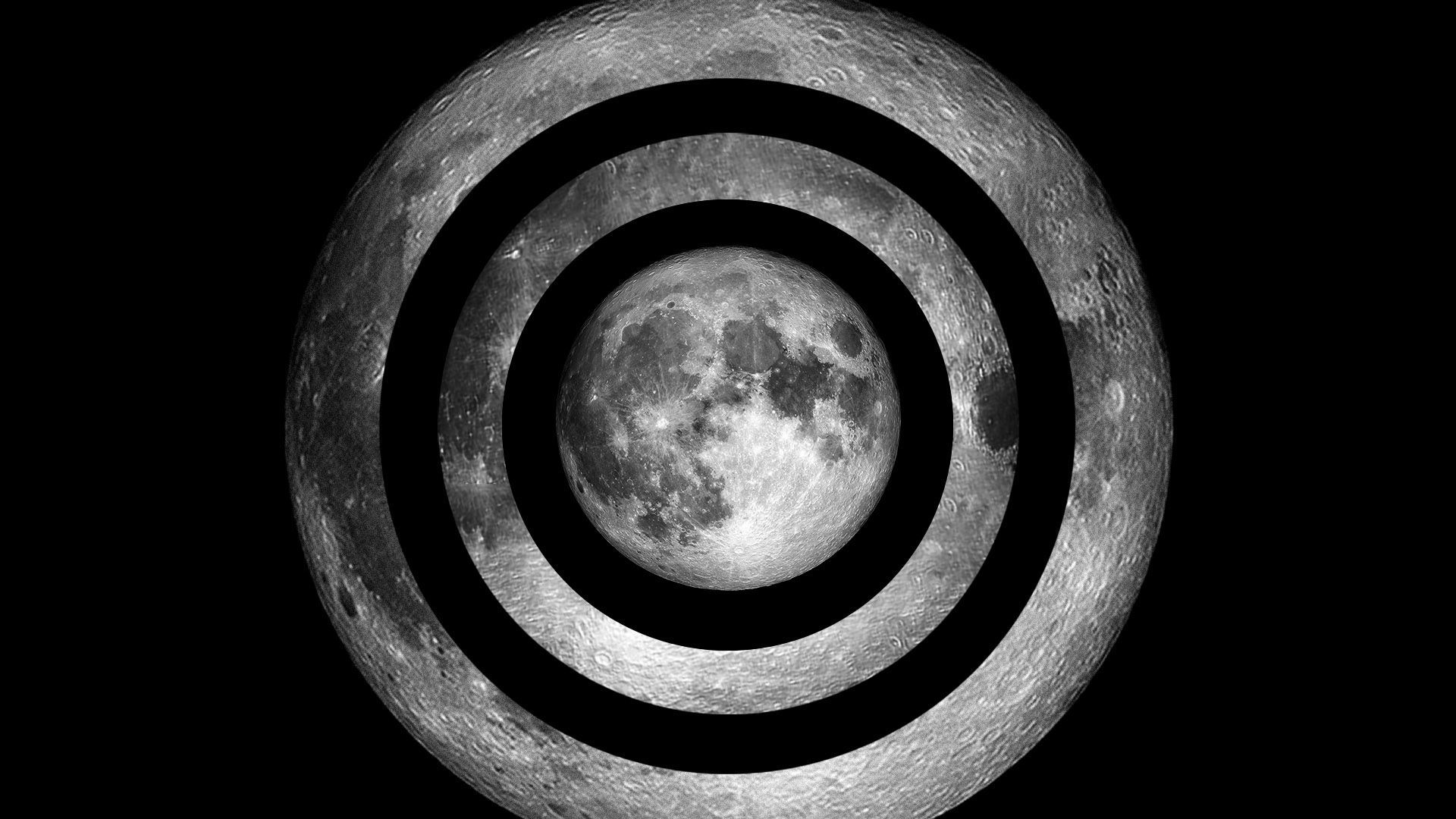 India's Chandrayaan-3 is hibernating on the Moon after a successful initial mission.
Why it matters: The nation's lander and rover in August became the first to soft-land in the south polar region of the Moon, an area thought to have stores of ice that could be used to produce fuel and power exploration even deeper into space.
Catch up quick: Chandrayaan-3's Pragyan rover performed a series of experiments after landing and being deployed on the Moon.
The rover found sulfur, calcium, titanium, oxygen and other elements on the lunar surface.
Its Vikram lander fired its engines and "hopped" to a location about 12 inches from where it had initially landed.
The move demonstrated some of the tech needed for a future sample return or eventual human missions, which would both require launching from the lunar surface, according to the Indian Space Research Organization.
Driving the news: On Saturday, the ISRO announced via a post on X (formerly known as Twitter) that the rover is now "safely parked and set into Sleep mode."
Vikram is also set to sleep mode, and both spacecraft are expected to wake up again on Sept. 22, during the next sunrise on the Moon.
The big picture: Perhaps the most interesting subplot these days in the space industry is centered around the Moon.
Companies think there's money to be made there through mining, producing rocket fuel and selling their wares to governments, which see an opportunity to further their own exploratory and geopolitical aims by way of the lunar surface.
NASA and China are both planning major missions to land humans on the Moon's south polar region, and both nations are recruiting others to help them do it.
The next decades in space will be dominated by the geopolitical and economic lines connecting the Earth and the Moon.
3. Rehearsing for an asteroid sample return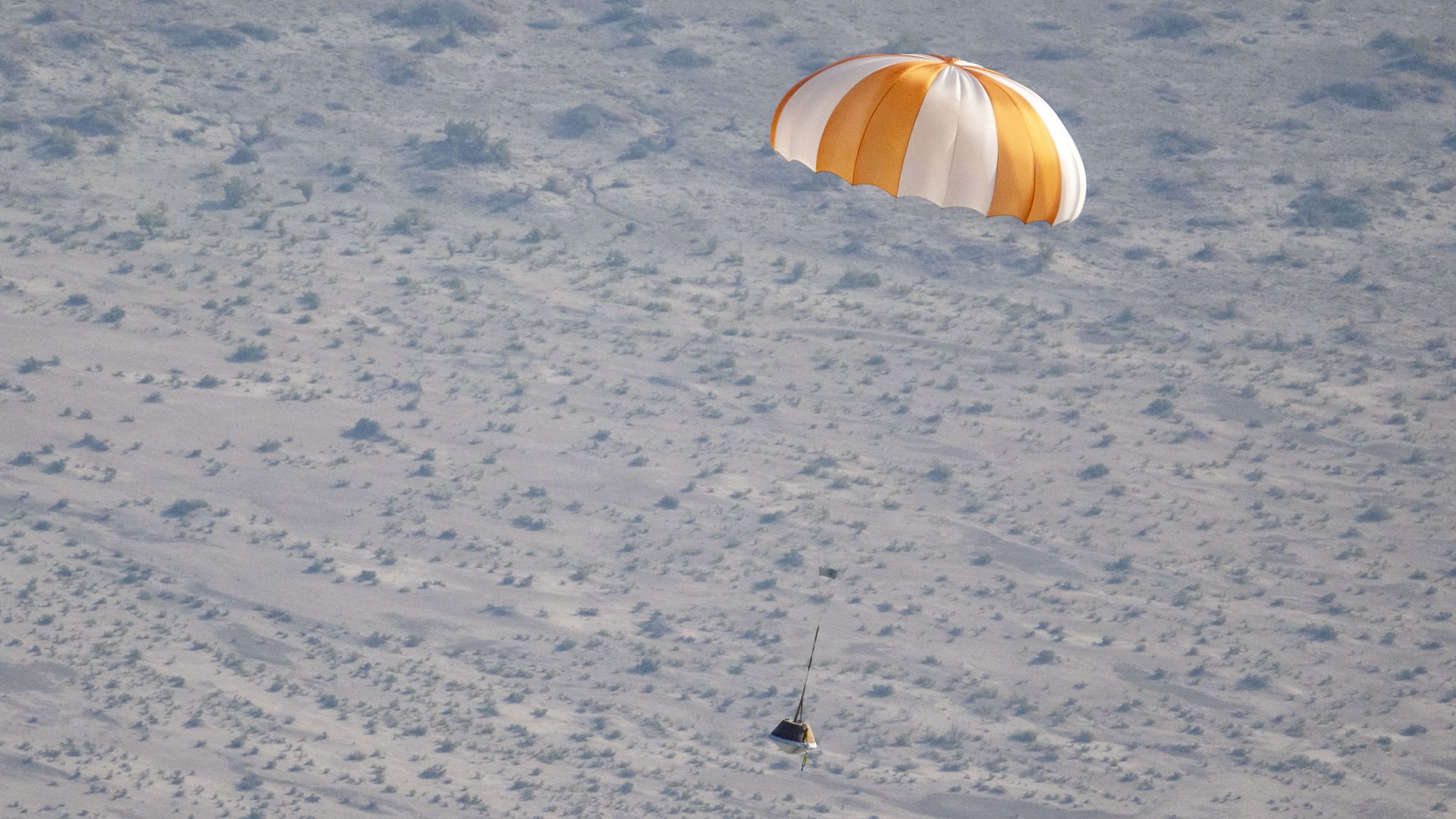 NASA's OSIRIS-REx mission is carrying a sample of an asteroid back to Earth this month, and the space agency is getting ready for its arrival.
Why it matters: Once the sample of asteroid Bennu is analyzed it could help scientists learn more about the early evolution of the solar system — and even how life could have taken root on Earth.
What's happening: Last week, NASA performed a dress rehearsal of its capsule recovery in Utah's West Desert.
A dummy sample capsule was dropped from an aircraft on Wednesday to allow the space agency to work out the kinks ahead of OSIRIS-REx's actual return to Earth later this month.
"Just as our meticulous planning and rehearsal prepared us to collect a sample from Bennu, we have honed our skills for sample recovery," Dante Lauretta, principal investigator for OSIRIS-REx, said in a statement.
Background: OSIRIS-REx nabbed its sample of asteroid Bennu in 2020, collecting a large amount from the rubbly space rock.
Since then, the spacecraft has been on a nearly three-year journey back to Earth, with the expected arrival of its sample on Sept. 24.
What to watch: Once the capsule lands on Earth under its parachute, it will be sent to a clean room in the Department of Defense's Utah Test and Training Range "where it will undergo initial processing and disassembly," NASA said.
From there, the sample will be flown to Houston's Johnson Space Center where pieces of it will eventually be sent to scientists around the world for analysis.
4. Out of this world reading list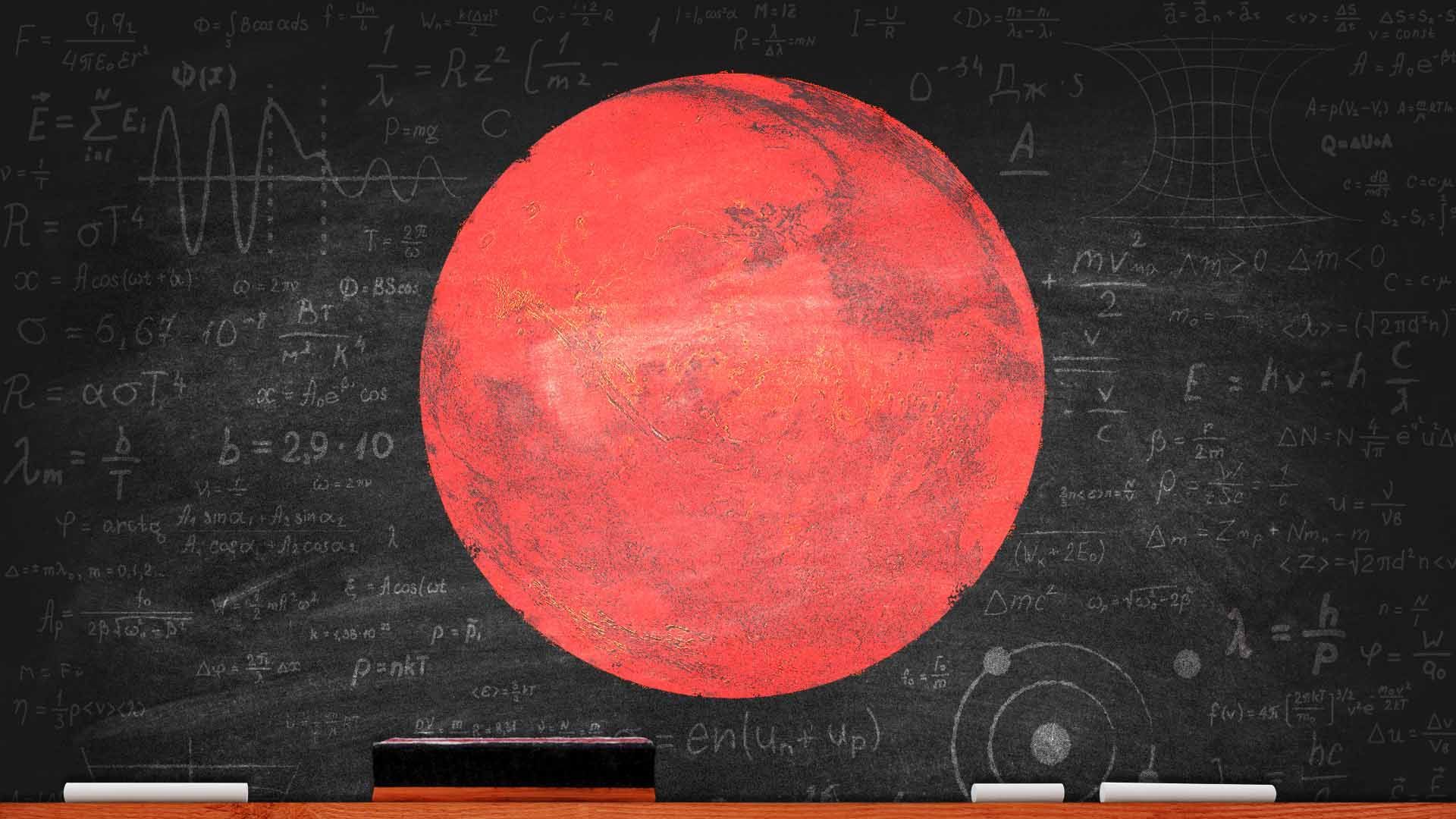 The most believable reality TV is set on Mars (Marina Koren, The Atlantic)
Cracking the celestial ceiling (Debra Werner, SpaceNews)
NASA's Crew-6 returns after 6 months at the International Space Station (Russell Lewis, NPR)
Back to New Jersey, where the universe began (Dennis Overbye, New York Times)
5. Weekly dose of awe: Crash landing, new crater
There's a new crater on the Moon.
NASA's Lunar Reconnaissance Orbiter caught sight of the impact crater made when Russia's Luna-25 crashed into the Moon ahead of its failed landing attempt last month.
"The new crater is about 10 meters in diameter," NASA said in a statement. "The impact point was on the steep (greater than 20-degree grade) inner rim of Pontécoulant G crater, about 400 kilometers short of Luna 25's intended landing point."
🚀 Big thanks to Alison Snyder for editing, Sheryl Miller for copy editing and the Axios visuals team. If this newsletter was forwarded to you, subscribe.