Axios Space
January 10, 2023
Thanks for reading Axios Space. At 1,372 words, this newsletter is about a 5.5 minute read.
Please send your tips, questions and lunar dirt to

[email protected]

, or if you received this as an email, just hit reply.
1 big thing: The center of power in space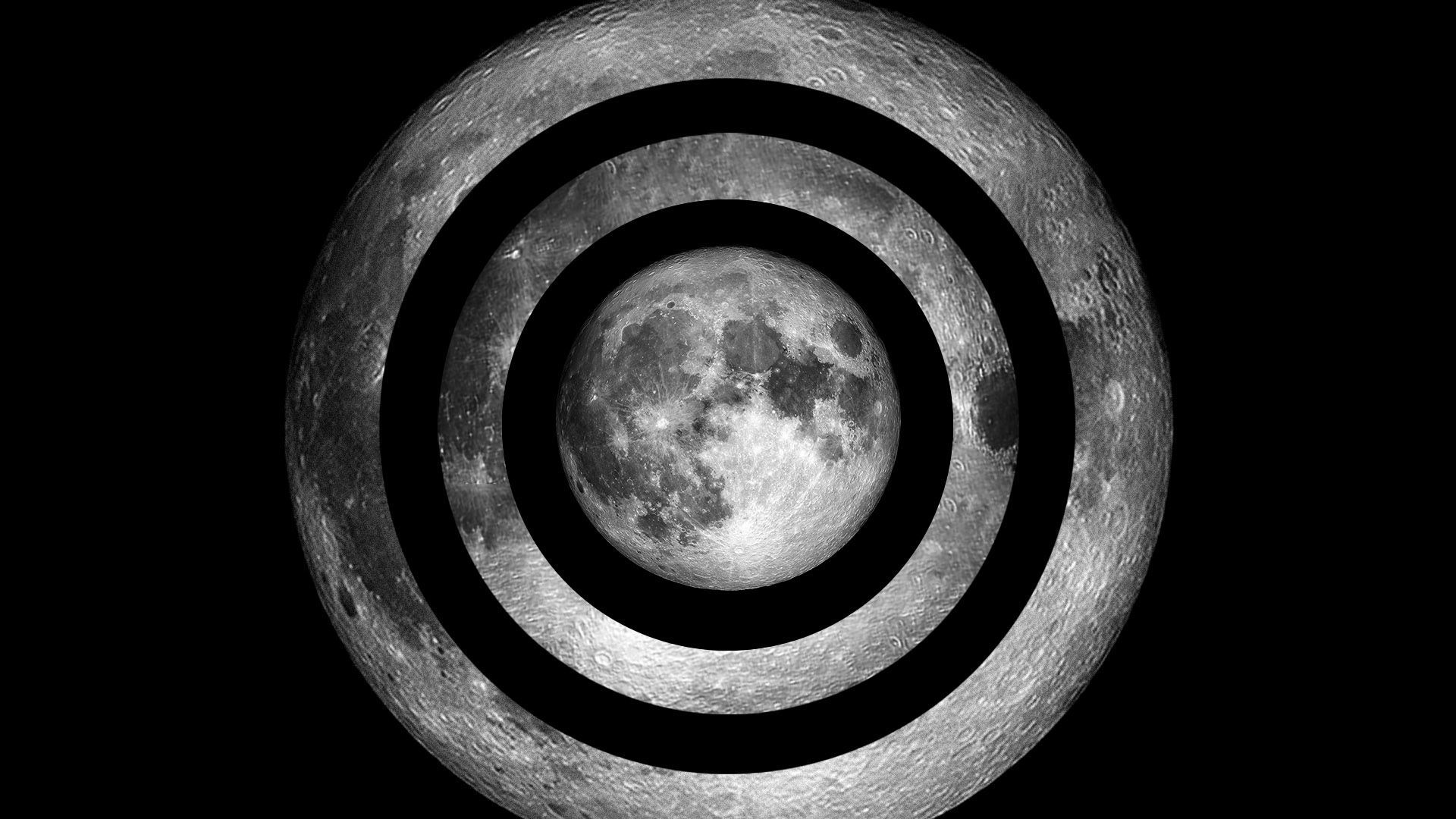 Companies and countries are doubling down on their efforts to establish themselves on and around the Moon, where geopolitical lines are being drawn.
Why it matters: The International Space Station has been at the center of geopolitical power in space for decades, but that is changing as the station winds down and the Moon emerges as a high-stakes destination for nations and companies.
Operating on the Moon is technically challenging and expensive — but the payoff in national prestige and potential economic benefits for companies and countries that can establish themselves on the lunar surface could make it worth it.
Between the lines: Longstanding alliances in space are now being re-drawn.
China and Russia are planning to build a research station on the Moon in the coming years as NASA's Artemis program works to send astronauts back to the lunar surface as soon as 2025.
More than 20 nations have now signed on to the Artemis Accords governing exploration of the Moon with NASA, but China and Russia are not among them and are creating a parallel track to exploration and stoking competition.
The intrigue: NASA administrator Bill Nelson said in a story published by Politico on Jan. 1 that the U.S. is in a "space race" to the the Moon with China.
"And it is true that we better watch out that they don't get to a place on the Moon under the guise of scientific research," Nelson told Politico. "And it is not beyond the realm of possibility that they say, 'Keep out, we're here, this is our territory.'"
The question of "territory" and ownership on the Moon is a somewhat murky one. The UN's Outer Space Treaty — which both the U.S. and China are party to — forbids nations from laying claim to all or part of the Moon. The Artemis Accords also recognize that historical sites and artifacts on the Moon should be protected.
But the Outer Space Treaty doesn't prevent nations from building non-military structures or bases on the lunar surface.
The high-stakes rhetoric highlights the deep divisions between some of the most powerful nations aiming to leave their mark on the Moon.
"We'll probably see a lot more of that, which I don't think is helpful," the Secure World Foundation's Victoria Samson tells Axios.
The U.S. and China will likely at least have to share information with one another about landing sites, the dust environment and mission timing in order to keep everyone safe, Samson added.
Both NASA and China are looking at similar parts of the Moon for their human landings in the coming years. China is planning to land people on the lunar surface by the end of the decade
The big picture: Private companies are also working to make it to the Moon this year and potentially begin to build a lunar economy that could be worth billions of dollars in the coming decades.
No private company has successfully soft-landed on the Moon before, but there are multiple companies attempting to this year.
SpaceX launched the Japanese company ispace's lander to the Moon last year, and the spacecraft is set to reach lunar orbit in April, with plans to land on the Moon and then deploy a rover among other payloads.
Two other missions — from Astrobotic and Intuitive Machines — are set to launch this year, carrying payloads for NASA.
What to watch: NASA's huge Moon win in 2022 was the space agency's successful Artemis I mission sending an uncrewed Orion capsule around the Moon after launching aboard the Space Launch System rocket for the first time.
No SLS launches are expected this year, but these years between launches will ultimately decide when NASA will launch a crewed mission to the Moon.
Companies like SpaceX are building key components of the Artemis program — like spacesuits and a human-rated lunar lander — so technical progress will need to be made this year in order to make the 2025 landing deadline.
2. Early spiral galaxies spotted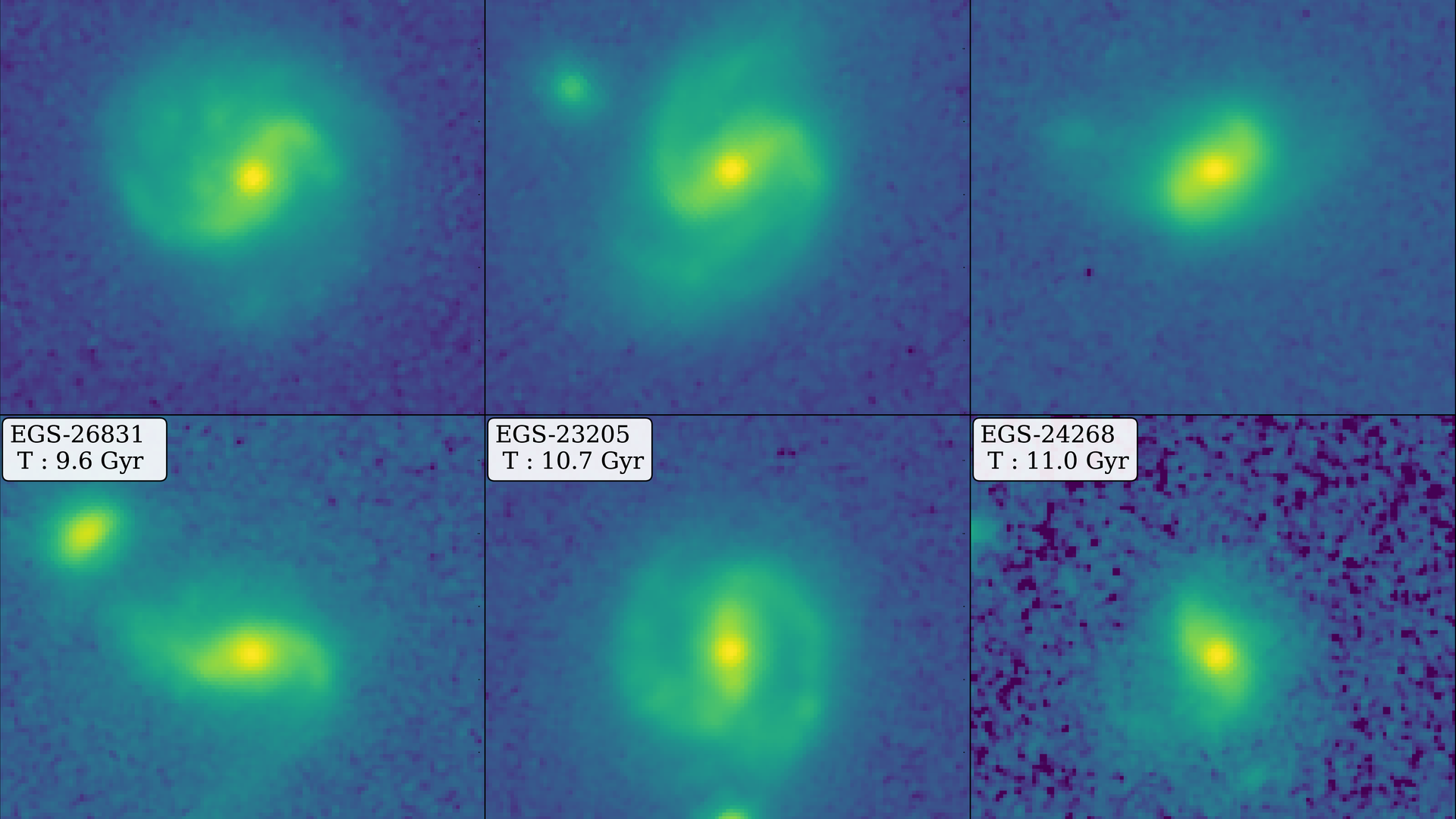 The James Webb Space Telescope has spotted two galaxies that look like our own Milky Way but formed when the universe was still young.
Why it matters: This discovery changes how scientists have been thinking about early galaxy evolution and will force researchers to adjust their models explaining how galaxies formed and grew in the early universe.
What they found: In a new study accepted for publication in the Astrophysical Journal Letters, astronomers using the JWST discovered two "barred" galaxies that date back to about 11 billion years ago.
The central bars of these galaxies are made out of stars, which stretch from the middle of the galaxy toward the outer parts. The bars allow gas to move into the central part of the galaxy, sparking star formation at a higher rate than in the rest of the galaxy.
"This discovery of early bars means galaxy evolution models now have a new pathway via bars to accelerate the production of new stars at early epochs," Shardha Jogee, an author of the new study, said in a statement.
The researchers also found four other barred galaxies that date back to more than 8 billion years ago.
The big picture: The Hubble Space Telescope has also beamed back pictures of these galaxies before, but scientists weren't able to make out the bars in those images.
The JWST is able to take more detailed images, revealing these bars and allowing scientists to test their theories in new ways.
3. Virgin Orbit's failure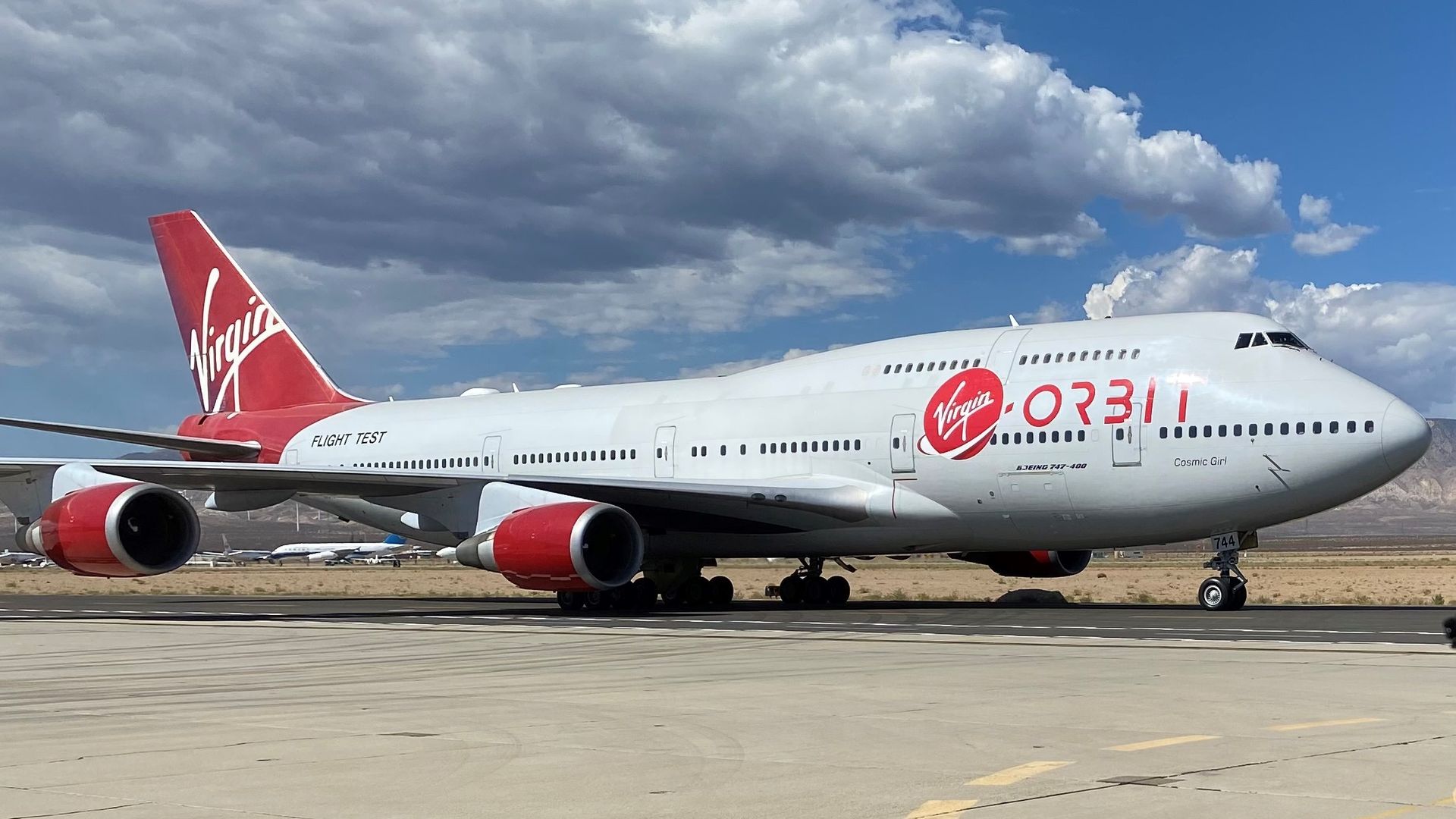 Virgin Orbit's first mission from the UK failed on Monday.
Why it matters: Part of Virgin Orbit's value add is its flexibility to launch from a variety of places around the world. This failure highlights the technical challenges of that kind of capability.
This was the sixth launch for Virgin Orbit, with its five others taking flight from California.
Driving the news: The rocket was carrying nine satellites for a variety of customers on Monday. Virgin Orbit's Cosmic Girl plane took flight from Spaceport Cornwall, which is part of Cornwall Airport Newquay.
Once it reached the drop point, the company's rocket launcher dropped from beneath the 747's wing and ignited its motor.
According to a statement, the rocket made it through first stage separation and ignition of the second stage, but then something went wrong and the mission was lost.
"The first-time nature of this mission added layers of complexity that our team professionally managed through; however, in the end a technical failure appears to have prevented us from delivering the final orbit," Virgin Orbit CEO Dan Hart said in a statement.
The big picture: Virgin Orbit isn't the only company focused on capitalizing on the small launch market.
Rocket Lab also regularly launches small satellites to orbit, and SpaceX dedicates full flights of its Falcon 9 to rideshare missions for small satellites from a variety of customers.
Go deeper: I recently finished the four-part documentary "Branson" on HBO Max, and I think it's worth a watch.
The documentary follows Richard Branson's life through his spaceflight with Virgin Galactic in summer 2021, and it had plenty of raw and sometimes funny moments I wasn't expecting, including this exchange between Branson and his son, Sam:
Sam Branson: "If Jeff is going to make his rocket look like a penis, Dad might as well make his spaceport look like a vagina."
Richard Branson: "I just don't want his penis in my vagina."
4. Out of this world reading list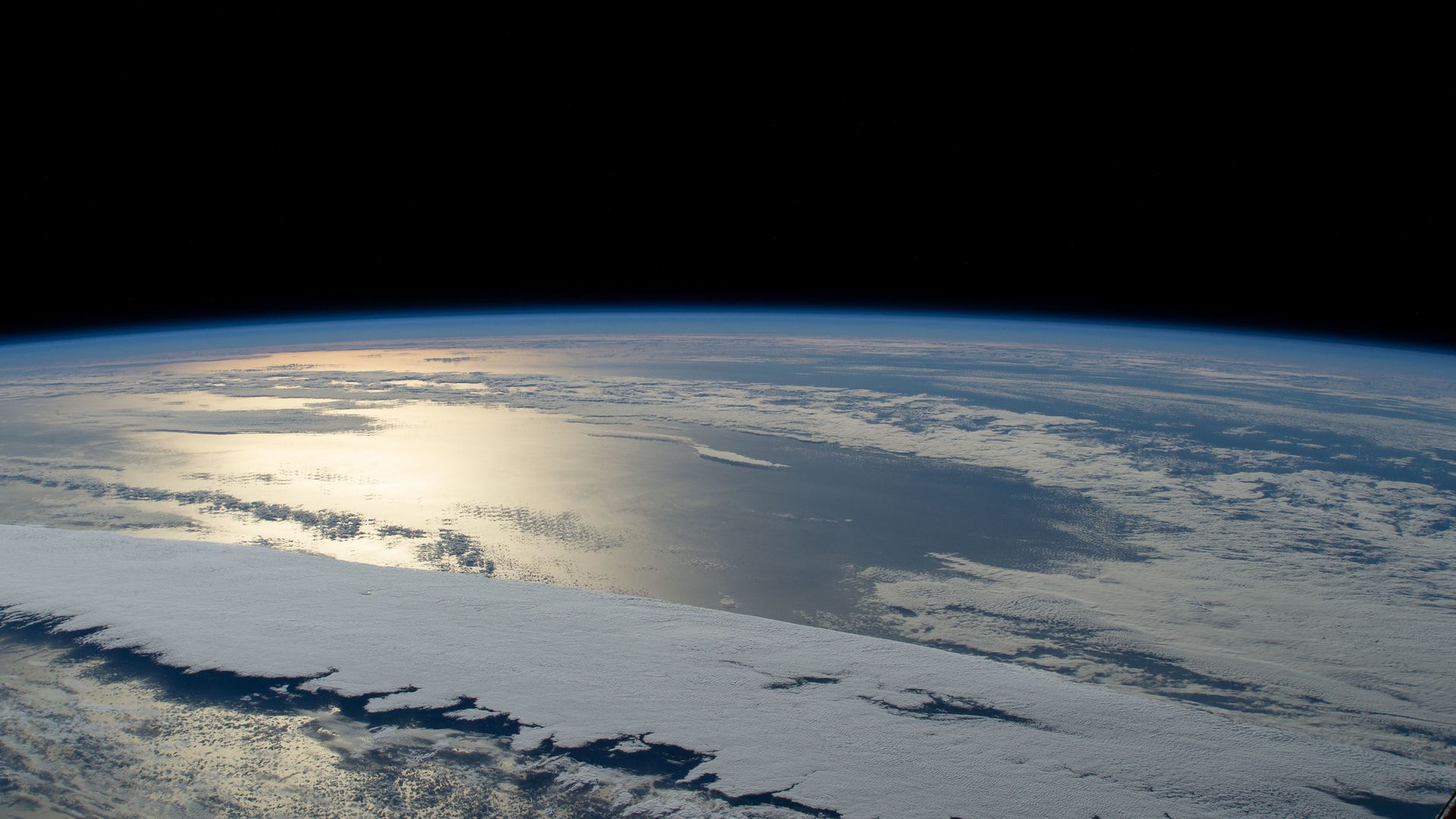 ☄️ A green comet will appear in the night sky for the first time in 50,000 years (Ashley Strickland, CNN)
✨ Wiggly space waves show neutron stars on the edge of becoming black holes (Briley Lewis, Popular Science)
🔨 This small box could be the future of building in outer space (Pranshu Verma, Washington Post)
💥 European firms partner for space collision avoidance demo (Jason Rainbow, SpaceNews)
5. Weekly dose of awe: It's full of stars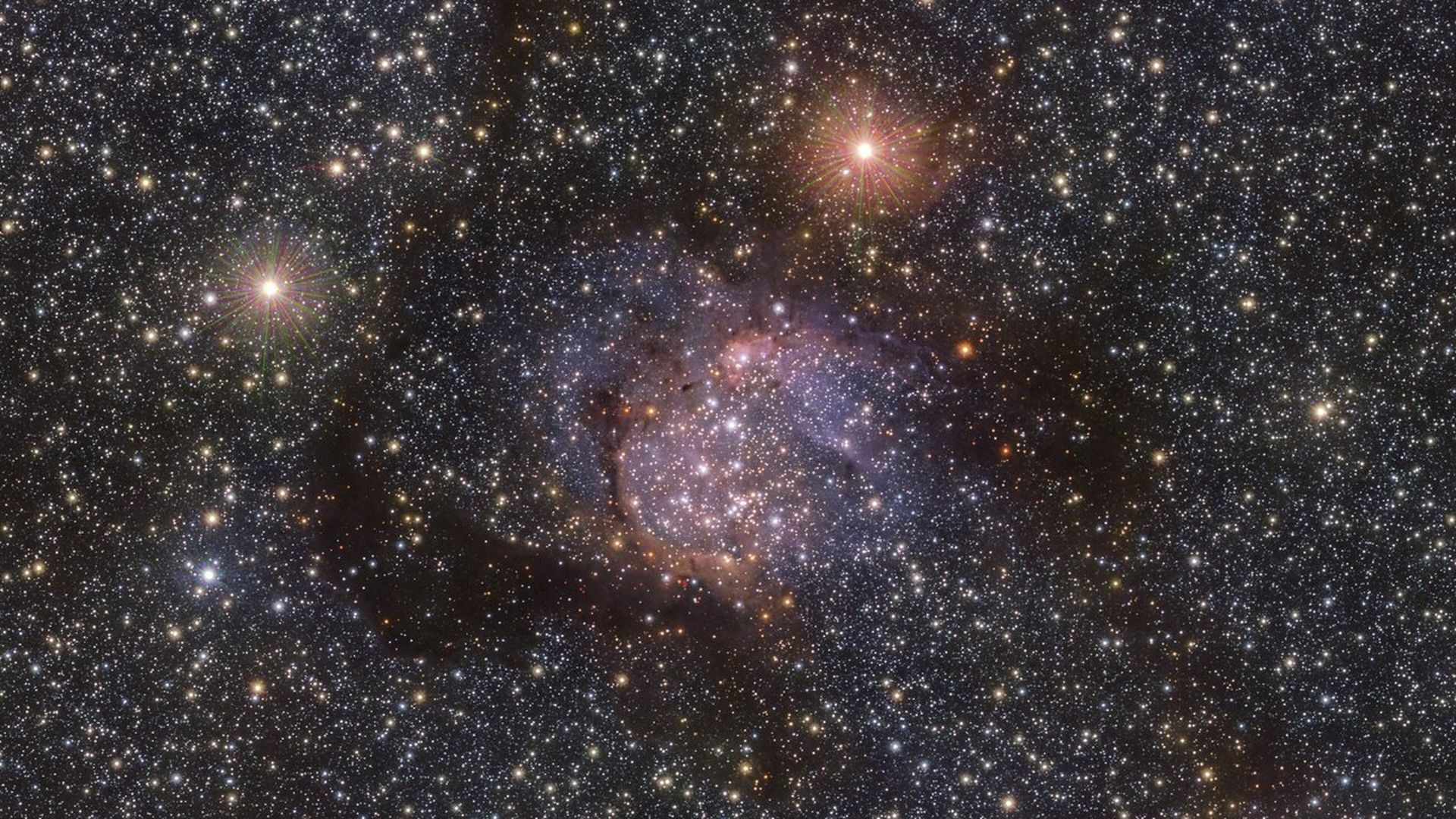 Seeing baby stars come to life never gets old.
This photo, taken by a telescope in Chile, shows the nebula Sh2-54 6,000 light-years away with stars behind and in front of the star-forming region shining.
"The clouds of dust and gas that are normally obvious in visible light are less evident here, and in this light we can see the light of the stars behind the nebulae now piercing through," the European Southern Observatory wrote in an image description.
🌕 Big thanks to Alison Snyder for editing, Lisa Hornung for copy editing and Natalie Peeples for the perfect illustration. If this newsletter was forwarded to you, subscribe.