Axios Space
January 31, 2023
Thanks for reading Axios Space. At 1,198 words, this newsletter is about a 4.5-minute read.
Please send your tips, questions and machine learning algorithms to

[email protected]

, or if you received this as an email, just hit reply.
1 big thing: Moving beyond space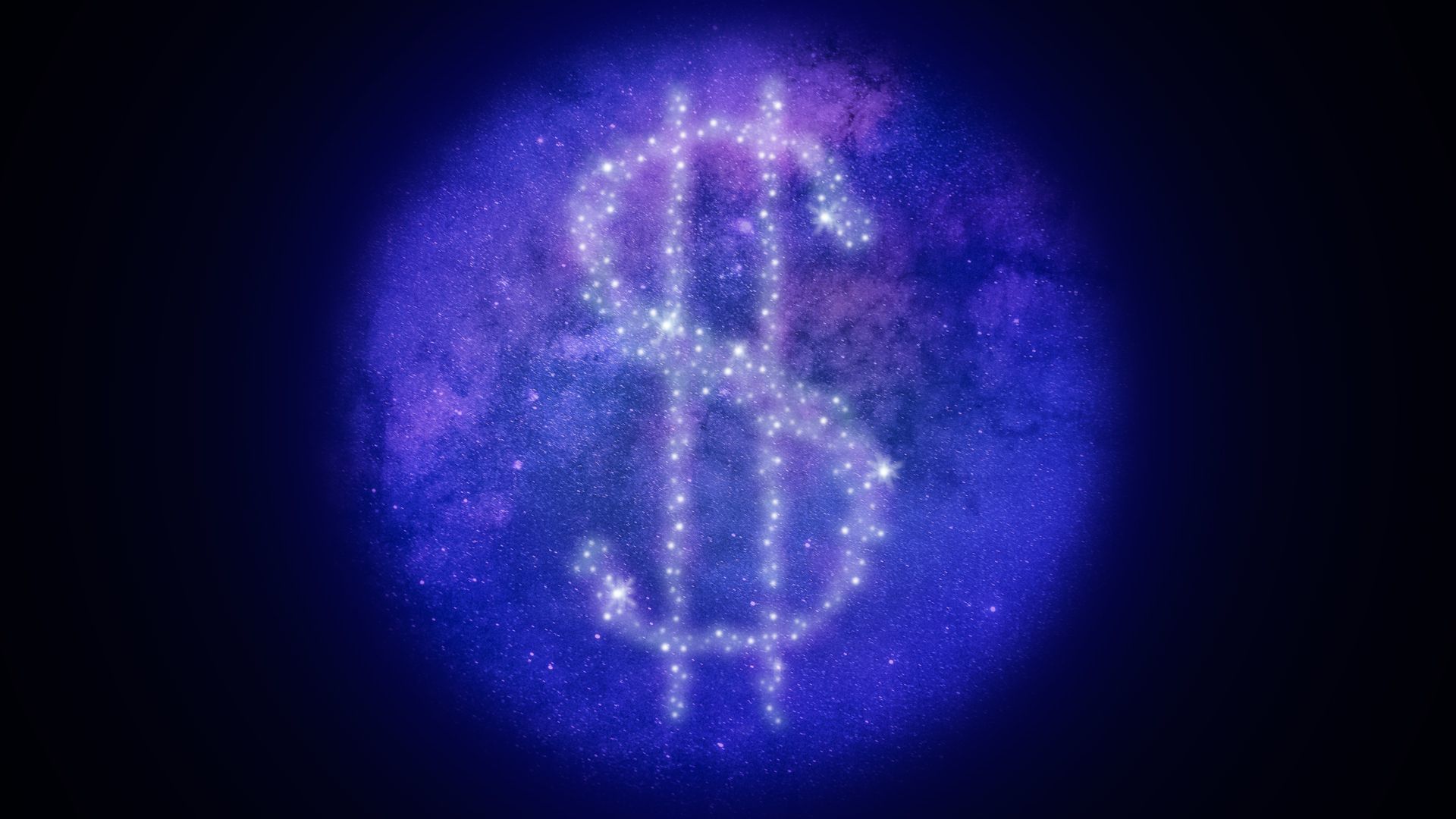 Traditionally Earth-bound companies, industries and investors are now looking to space as a place to do business, compete and invest.
Why it matters: The space economy's continued growth hinges on space companies proving their worth to non-space entities, and moving beyond established industry partnerships and government contract money.
The space economy is "going to grow by regular companies thinking about regular ways that they can solve regular problems through and with space," McKinsey partner Jesse Klempner tells Axios.
That may now be happening. "I think that folks are starting to wake up to the fact that we are really at the emergence of a massive space economy and a lot of growth," McKinsey senior partner Ryan Brukardt tells Axios.
What's happening: 2021 was a high-water mark for investing in the space industry, with $14.5 billion raised through private investment, according to data from Space Capital.
Last year saw a major downturn in investment, but the space economy still grew and reached $424 billion in 2022, according to a report from Euroconsult.
Investors and companies outside of the space industry are looking to space to add value to their own companies.
They're building and using analytics products that integrate Earth observation data and using space for communications tools like tracking ships at sea.
Harvard Business Review highlighted the need for all companies to develop a "space strategy" late last year.
The intrigue: The ways space companies sell themselves to potential business partners and investors have also changed in the last 10 years and continue to evolve.
Instead of focusing on the number of satellites in orbit, companies are able to talk about how their data — provided by satellites — and unique analytics can transform a business or sector.
Between the lines: The space industry is also being seen as a source of competition with terrestrial companies in some sectors, BryceTech's Carissa Christensen tells Axios.
Starlink with its internet coverage around the world, for example, is a major competitor for communications companies of all kinds.
Manufacturing could also face competition from space companies focused on new ways of building rockets in the future.
The big picture: Entrepreneurial attention from success stories like Elon Musk, Jeff Bezos and Richard Branson has also brought more interest from outside of the space industry, Christensen says.
"I've had VCs tell me that seeing some of the most successful entrepreneurs ever — like Elon Musk, or Jeff Bezos or Richard Branson — pursue space deals makes them more open to space deal flow," Christensen adds.
"The participation of those very wealthy, very successful entrepreneurs and their companies kind of legitimizes the field."
What to watch: Venture funding for space companies started to surge in 2015, according to Christensen, so now is about the time when the space efforts funded then will start to prove they are viable — or begin to fail.
"You're going to see some successes and you're going to see some mortality," Christensen says.
2. Machine learning to find learned aliens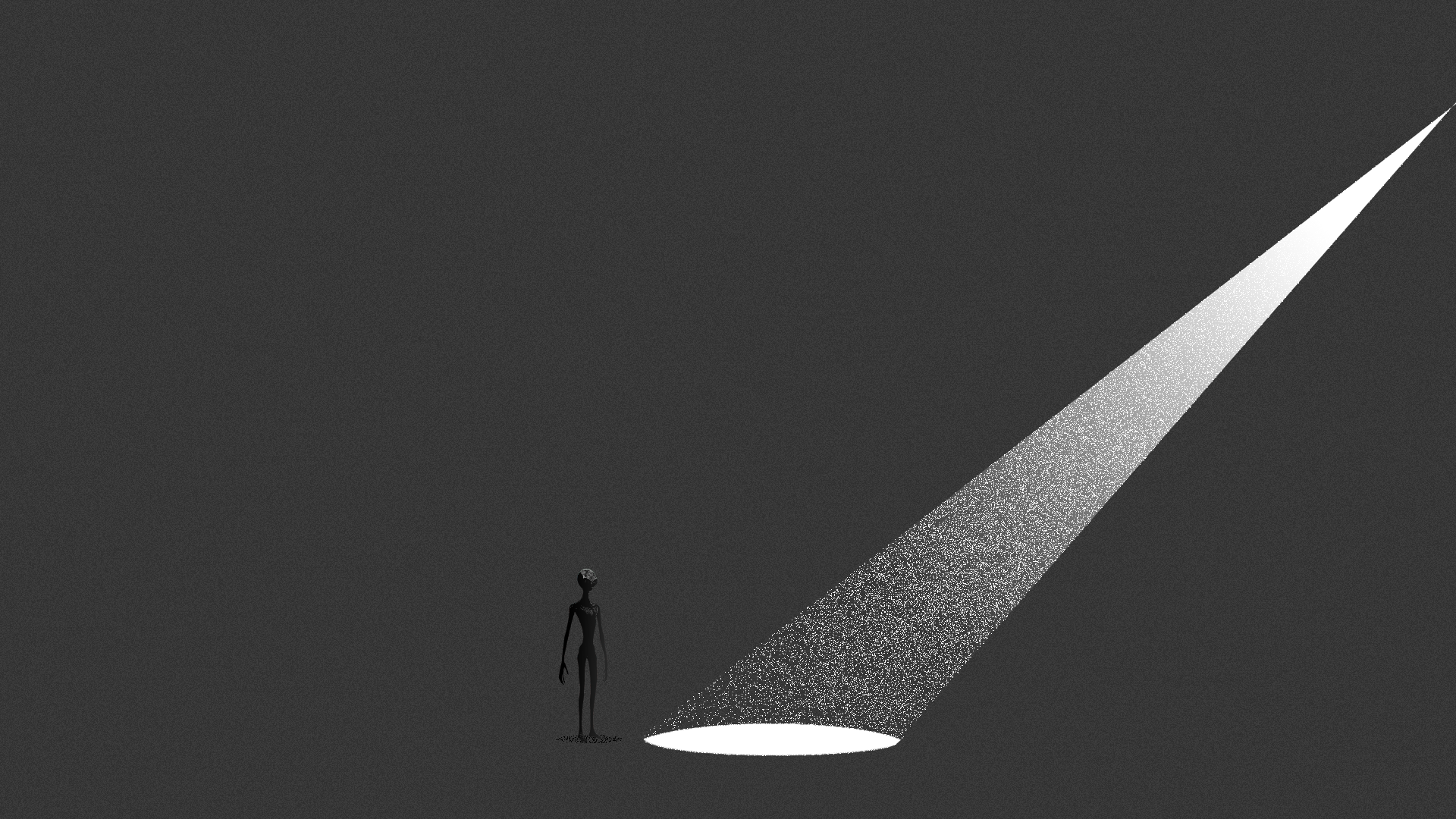 Machine learning could aid in the search for signs of intelligent alien life in the universe, according to a study published Monday.
Why it matters: Searching for radio signals emitted by technologically advanced extraterrestrial societies requires scanning large portions of the sky with powerful radio telescopes, producing a lot of data scientists need to parse through.
Machine learning tools could make that job easier.
Driving the news: A new study published in Nature Astronomy this week details the use of an algorithm that helped researchers sift through data previously analyzed in 2017.
The machine learning tool was trained to differentiate radio signals that might originate in distant star systems from human-created sources like cell phones and satellites.
The tool turned up eight new radio signals of interest — possible signs of intelligent extraterrestrial life — within the dataset. Those signals came from five different stars that are 30 to 90 light-years away.
But, but, but: Those signals don't mean they found aliens.
Brief follow-up observations didn't turn up a repeat signal, and it's still possible these eight targets of interest were created by chance, not emitted by alien civilizations.
More observations and analysis are now being conducted, according to a press release from the University of Toronto.
The big picture: Scientists may need machine learning for these types of searches in the future.
"With our new technique, combined with the next generation of telescopes, we hope that machine learning can take us from searching hundreds of stars, to searching millions," one of the authors of the study Peter Ma, of the University of Toronto, said in the press release.
3. Detecting carbon dioxide from orbit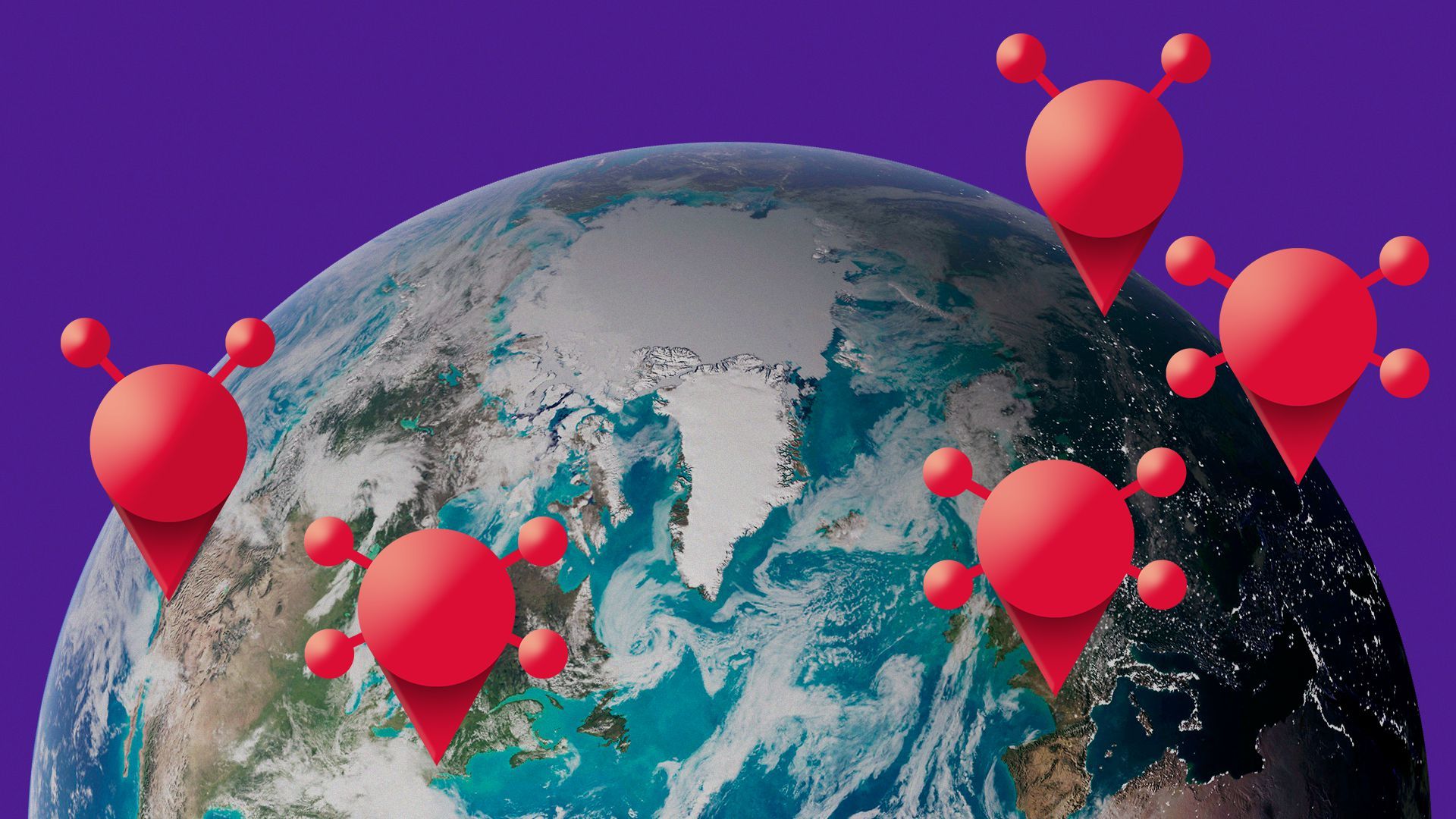 The first commercial satellite dedicated to detecting carbon dioxide emissions is expected to launch later this year, GHGSat announced today.
Why it matters: By using independent satellites to pinpoint greenhouse gas emissions from orbit, satellite data can be used to "name and shame" polluters.
Catch up quick: GHGSat already has six satellites in orbit today, but that constellation is mostly focused on detecting methane from space.
The new satellite, named GHGSat-C10, is designed specifically to monitor carbon dioxide.
Other, public satellites are able to detect the greenhouse gas, but their resolution isn't as high as GHGSat-C10, which will be able to pinpoint emissions down to the facility level, according to the company.
"Over the past seven years, we have shown there is demand — from industry and the public sector — for accurate, independent, high-resolution emissions data from space," GHGSat CEO Stephane Germain said in a statement.
"It helped change the conversation around methane, putting a greenhouse gas that was out of sight and out of mind to the top of the climate agenda. When C10 launches later this year, we hope to revitalize the discussion around CO2 as well, providing industry and government with tools to help them address this global issue, at the local level."
Our thought bubble: From Axios' Andrew Freedman, "This satellite is part of a wave of new space-based greenhouse gas emissions tracking tools that could enable the enforcement of voluntary pledges under the Paris agreement."
"Measuring emissions with as much specificity as possible, down to the facility level could yield much more accurate emissions reporting, and the naming and shaming of major polluters."
Go deeper: Despite global pledge, methane emissions are increasing
4. Out of this world reading list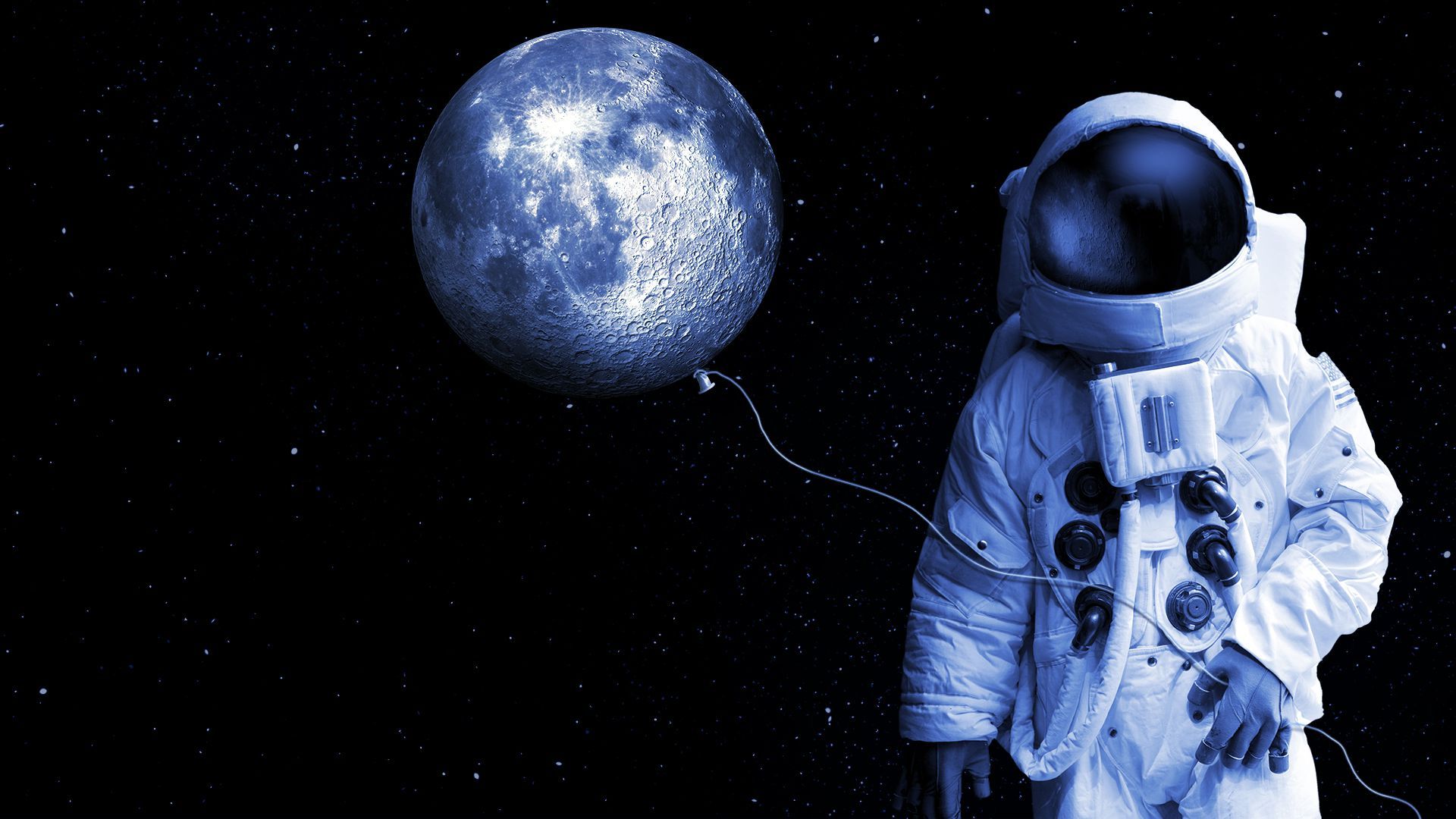 🌙 Inside the secretive process to select the first astronauts for NASA's next Moon mission (Kristin Fisher, CNN)
☄ Green comet C/2022 E3 (ZTF) will be closest to Earth tomorrow. Here's how to see it (Robert Lea, Space.com)
🪨 Perseverance completes backup Mars sample return cache (Mark Carreau, Aviation Week)
🚀 Astronauts who first flew SpaceX capsule to be honored at White House (Christian Davenport, Washington Post)
5. Weekly dose of awe: Distant, dancing worlds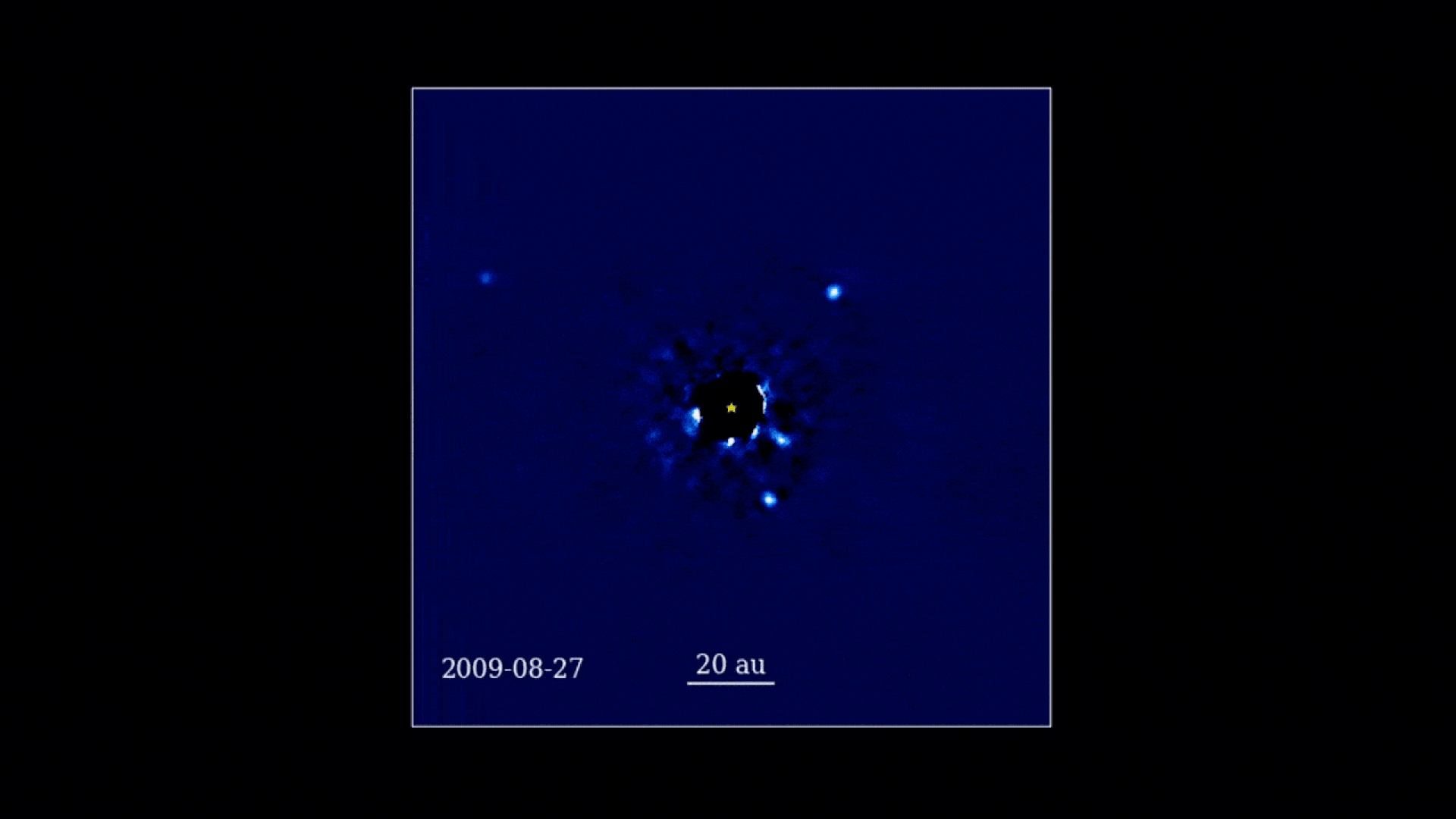 Planets dance around their star in this time-lapse video taken over the course of 12 years.
The system, called HR8799, plays host to four planets — all larger than Jupiter. The star is located about 133.3 light-years from Earth.
"It's usually difficult to see planets in orbit. For example, it isn't apparent that Jupiter or Mars orbit our Sun because we live in the same system and don't have a top-down view," Northwestern University's Jason Wang said in a press release.
💸 Big thanks to Alison Snyder for editing, Bill Kole for copy editing, and the Axios visuals team for the illustrations. If this newsletter was forwarded to you, subscribe.