Axios Sneak Peek
January 22, 2023
Josh Kraushaar here. Thanks for joining Sunday Sneak Peek, our weekly look ahead at the forces shaping American politics.
Smart Brevity™ count: 1,196 words ... 4.5 minutes.
1 big thing: Conservative heavyweights plot new path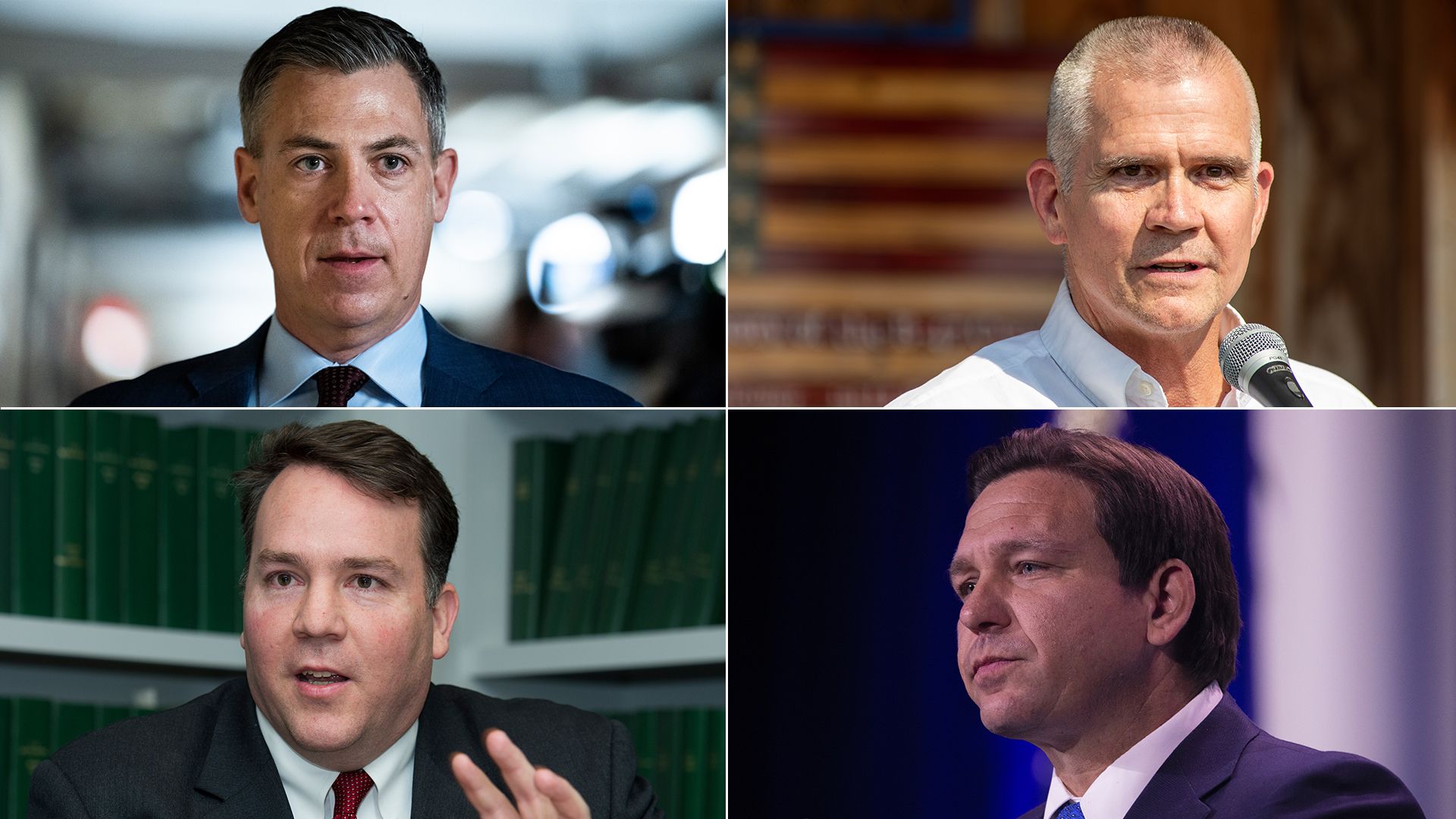 The conservative Club for Growth is emerging as one of the most consequential groups within Republican politics — and a textbook example of the GOP's identity crisis in the post-Trump era.
Why it matters: The anti-tax group was closely aligned with former President Trump during his time in office despite his free-spending record. But the Club for Growth is now forging an independent path as a potential anti-Trump bulwark in the presidential race — while still championing establishment-bucking, MAGA-aligned candidates in Congress.
Context: It clashed with Trump last year in two high-profile Senate primaries in 2022, going up unsuccessfully against his endorsed primary picks in Ohio (J.D. Vance) and Pennsylvania (Mehmet Oz).
Since then, Club for Growth president David McIntosh and Trump haven't been on speaking terms.
On the eve of Trump's 2024 campaign launch, it commissioned polling showing he would be vulnerable against Florida Gov. Ron DeSantis in a one-on-one presidential matchup.
What they're saying: "The majority of people I talked to worry we lost in 2018, 2020 and 2022, and that it's time for a new standard bearer that believes and will fight for free-market principles," McIntosh told Axios in an interview.
Driving the news: The Club for Groth cut a deal this month with the Kevin McCarthy-aligned Congressional Leadership Fund to prevent the super PAC from spending in open-seat primaries in safe Republican districts.
It was a major concession that helped McCarthy secure the House speakership and showcased the nonprofit's influence among the rebels: Of the 21 original McCarthy holdouts, 16 had received key backing from the group in a past competitive GOP primary, according to Cook Political Report.
It also supports House Republicans who want to use the raising of the debt ceiling as leverage to slow government spending, giving it a powerful role in one of the defining fights of this Congress.
What to watch: The Club for Growth is now preparing for an all-out war against former Indiana Gov. Mitch Daniels in anticipation of his candidacy for the Senate, budgeting around $10 million in an advertising blitz to help elect Rep. Jim Banks (R-Ind.).
The nonprofit has also championed Rep. Alex Mooney (R-W.Va.), the first Republican to announce a campaign against Sen. Joe Manchin (D-W.Va.). Mainstream Republicans are encouraging Gov. Jim Justice to run.
Most concerning for Republicans is the Club for Growth's past support for Rep. Matt Rosendale (R-Mont.) — one of the final McCarthy holdouts, who is now mulling a campaign against Sen. Jon Tester (D-Mont.). GOP leaders fear Rosendale could cost the party a red-state Senate seat.
The bottom line: In the 2022 cycle, the Club for Growth's super PAC, its affiliates and a 501(c)4 advocacy arm spent about $150 million in elections. McIntosh said he expects the nonprofit's political groups to match or exceed that total in the 2024 campaign.
2. 📺 Play of the week: North Carolina race heats up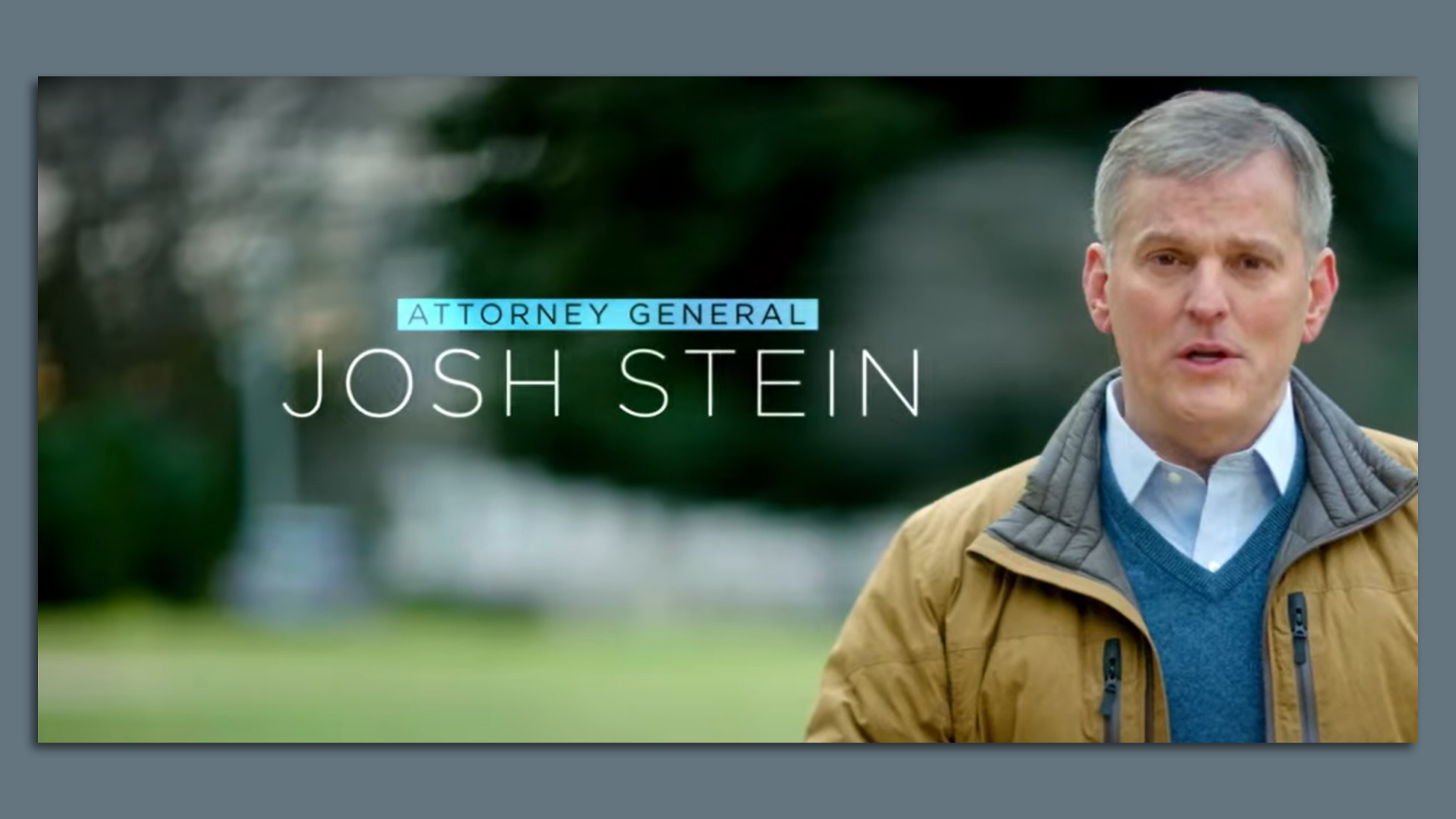 The 2024 North Carolina governor's race got underway this week, as state Attorney General Josh Stein launched his campaign to succeed term-limited Gov. Roy Cooper (D-N.C).
In a video launching his campaign, Stein touted his fight for civil rights while attacking his likely GOP opponent, Lt. Gov. Mark Robinson, for "fanning the flames of bigotry."
Robinson, who has a history of making provocative speeches that energize the GOP's socially conservative base, is the state's first Black lieutenant governor.
Why it matters: North Carolina is still a battleground state, even as it has tilted Republican over the last decade. It backed Trump in 2016 and 2020. Democrats haven't won a Senate race in the state since 2008.
But Cooper and Stein cracked the code in their respective runs, winning a small slice of Trump voters to eke out narrow victories.
Cook Political Report rates the race as "lean Democratic" to start, noting the state has only elected three GOP governors in the last century.
Between the lines: Stein is still a largely unknown political figure to most North Carolinians. In an interview with The Assembly, he closely tied himself to Cooper, a moderate two-term governor whose main role has been as an executive check against Republican excess in the state legislature.
Our thought bubble: Abortion will likely be a top issue in the race. Robinson supports tightening the state's 20-week abortion restriction and has called for making North Carolina a "destination state for life." Stein has vowed to protect abortion access as governor.
The big picture: Democrats effectively made several battleground state governor's races — in Wisconsin, Michigan and Pennsylvania — a referendum on abortion rights in 2022.
3. 📉 Poll of the week: Biden's political slide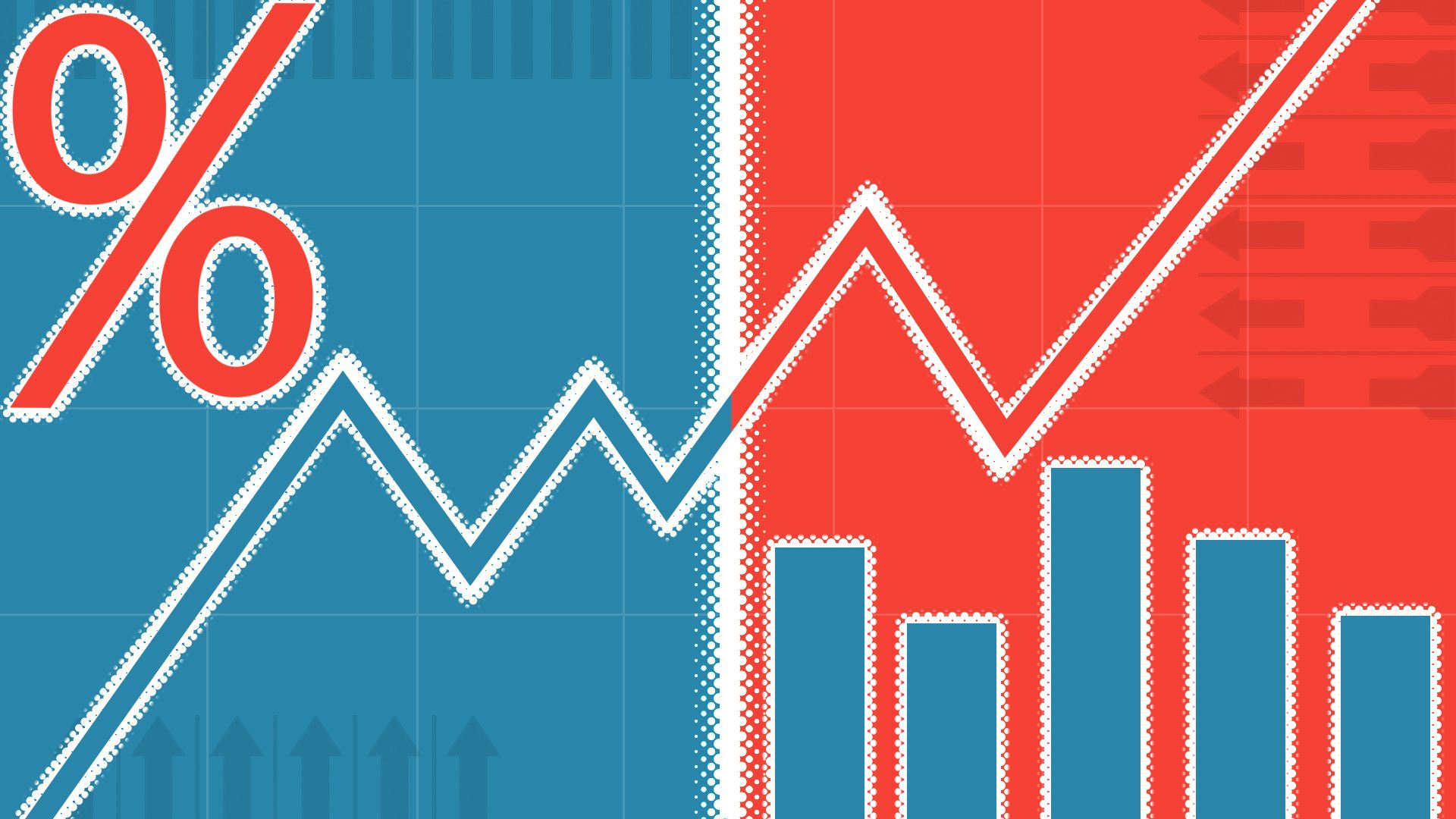 President Biden has taken a small political hit over his handling of classified documents, a recent Quinnipiac poll found, but a plurality of Americans don't view his actions as criminal.
By the numbers: Biden's approval rating dipped to 38% among registered voters in Quinnipiac's survey conducted last week. That's down five points from the pollster's last survey in December.
Less than a quarter of adults (22%) surveyed believe Biden acted appropriately, including just 41% of Democrats.
But only 37% of respondents said he should face criminal conduct for his actions, compared to 46% who think he should be cleared.
Reality check: For all the talk of a Biden bounce, his approval rating in the FiveThirtyEight polling average is down to 42%. That's slightly lower than Trump's 45% approval rating just before the 2020 presidential election.
The bottom line: Assuming further damaging information is not uncovered, this episode looks more like a political headache for the White House than a seismic scandal.
Nearly two-thirds of Americans (64%) view congressional Republicans unfavorably in the Quinnipiac poll — indicating a high risk of GOP overreach with their planned oversight investigations.
4. 📖 Reads of the week: Arizona's coming clash
1. "Ruben Gallego Set to Launch Senate Campaign Against Kyrsten Sinema" (Newsweek)
Why it matters: The Arizona congressman is now the favorite to win the Democratic Senate nomination in a critical battleground state. Facing the risk of splitting the Democratic vote, newly independent Sinema's best shot at political survival — if she runs — is an endorsement from the White House or Senate campaign officials, which is now looking less likely.
2. "Nikki Haley exploring 2024 presidential run: 'I've never lost a race'" (Fox News)
Why it matters: If Haley gets in — and she sounded a lot like a 2024 candidate in her interview with Fox News anchor Bret Baier — her sunny conservatism will offer a clear contrast to the pugilistic approaches of Trump and DeSantis. The question is whether her optimistic tone will sell, given the confrontational mood of the GOP electorate these days.
3. "G.O.P. in Talks With Networks About Debates, and Even CNN Is Included" (New York Times)
Why it matters: For all the media-bashing from Trump and DeSantis, the Republican Party is discussing the possibility of holding primary debates on established networks like NBC and CNN. It's another reminder: Even the Republican National Committee appreciates that candidates can't rely on just the base to win.
📬 Thanks for starting your week with us. This newsletter was edited by Zachary Basu and copy edited by Kathie Bozanich.