Axios Sneak Peek
January 31, 2023
Welcome back to Sneak. Smart Brevity™ count: 995 words ... 3.5 minutes.
🚨 Situational awareness: President Biden told Congress he would end COVID-19 emergencies on May 11, with wide-ranging implications for federal policy.
1 big thing: Comer's two-step messaging war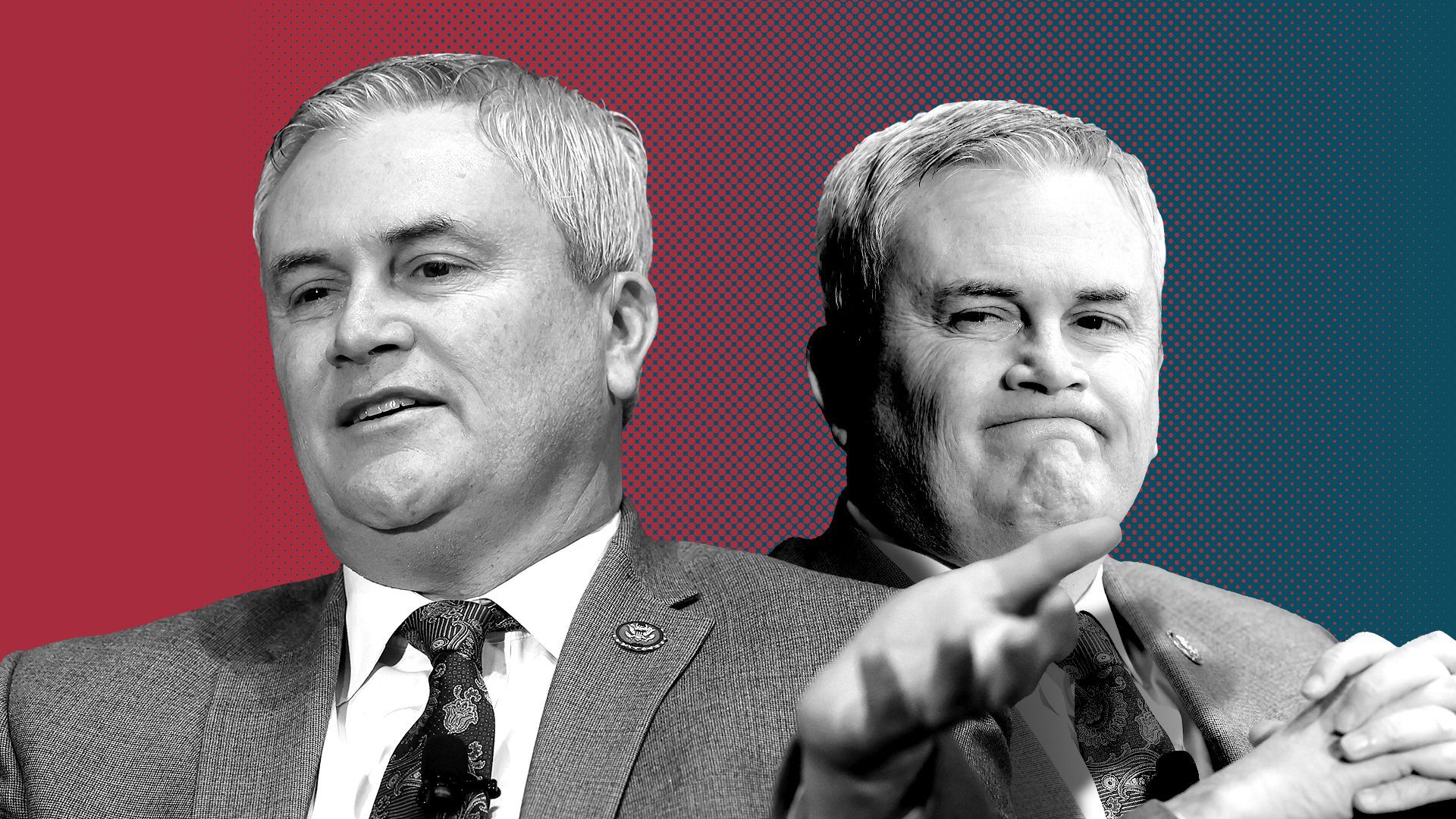 House Oversight Chair James Comer plans to project a factual, methodical face for official Washington — while thrilling the right-wing base with sideshows of outrage and conspiracy theories, Axios' Sophia Cai reports.
Why it matters: Comer, a top powerhouse of the new GOP majority, has been road-testing this strategy for months — with solemn appearances on Sunday shows but more aggressive outings in conservative media.
Comer's two-pronged strategy for communication reflects the tightrope top Republicans are walking as they pursue promised investigations into the Biden administration and federal agencies with a tenuous House majority.
Recent polls indicate that independent voters are wary of Republicans' plans for aggressive probes, an incentive for Comer to present himself in certain settings as a sober investigator.
Driving the news: At an event at the National Press Club in Washington today, Comer reminded the audience of his vote to certify President Biden's election — despite having called in December 2020 for an investigation of "outright fraud."
Comer conceded that the Trump administration had a "problem" with influence peddling, and at one point said of his panel's investigation into Hunter Biden's finances: "Maybe there's nothing there."
On the issue of Biden and former President Trump's handling of classified documents, Comer told the audience he wants to work with Democrats to reform "the way that documents are boxed up" when presidents leave office — and stressed that everything he would send out on official letterhead would be rooted in fact.
"I believe I've demonstrated that I'll do what I think is right, what I think is best. ... That doesn't mean I'm going to be right 100% of the time," Comer said.
Yes, but: In appearances on Fox News, Newsmax and other conservative media outlets, Comer has been more than willing to endorse baseless claims about President Biden and his family.
This month, Comer implied on Fox, without evidence, that Hunter Biden was gifted a diamond by a Chinese businessman in exchange for classified documents.
On Newsmax, Comer accepted the premise of a baseless question about a former Asian American staff assistant to then-Vice President Biden being a foreign agent working for the Chinese Communist Party.
Comer has also suggested to Fox's Maria Bartiromo, without evidence, that Biden's energy policy is proof that he's been "compromised" by China.
What we're watching: The nuts and bolts of Comer's investigations will be conducted by his committee counsel, known across Washington for its meticulous work.
But the committee's far-right members and Comer himself will head up a political messaging war fought on the airwaves, where facts aren't always a priority.
2. 🔎 Axios interview: Impeachment star's next chapter
Newly elected Rep. Dan Goldman (D-N.Y.) wants to be House Democrats' top prosecutor, telling Axios' Andrew Solender he's ready to serve as a counterweight to Republican provocateurs — including in potential impeachment proceedings.
Why it matters: The former lead counsel in the first Trump impeachment has emerged as an unusually visible freshman in his first few weeks on the job, leading a campaign against Rep. George Santos (R-N.Y.) for the sweeping fabrications in his resume.
In addition to filing a complaint against Santos to the Ethics Committee, Goldman and Rep. Ritchie Torres (D-N.Y.) have introduced legislation — called the SANTOS Act — to require congressional candidates to disclose more background information.
"Part of the reason that I have been leading the effort to hold George Santos accountable is that he resembles so many of the fraud defendants that I had in my 10 years as a prosecutor," Goldman told Axios.
The intrigue: Goldman is not on the Judiciary Committee, where impeachment proceedings against Biden and any of his officials would begin.
But he is on the Homeland Security Committee, where border-policy investigations could be a precursor to an impeachment inquiry against DHS Secretary Alejandro Mayorkas.
3. 🤫 GOP's "ostrich routine"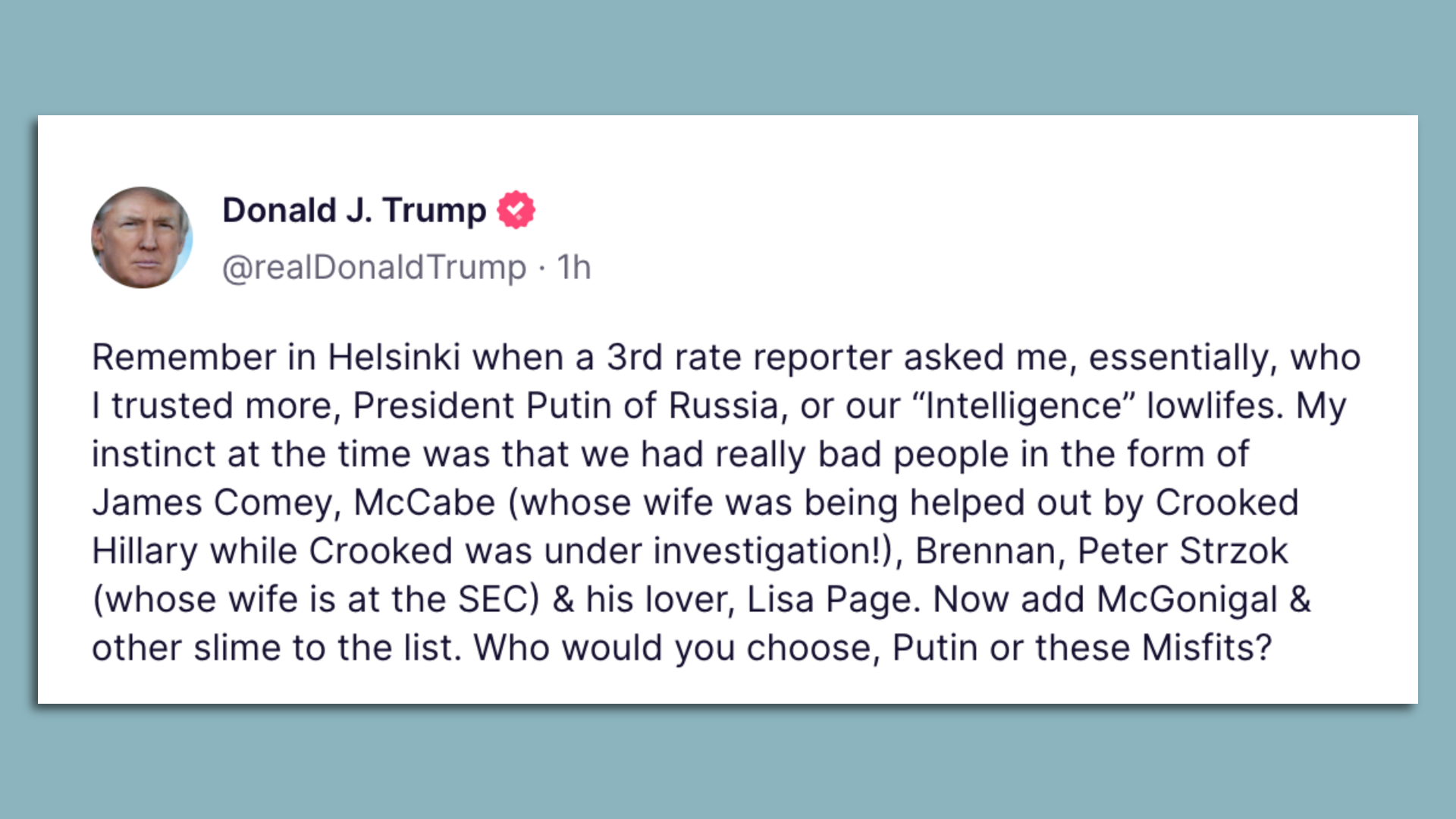 The Atlantic's McKay Coppins is out with a piece that captures the central theme of the 2024 GOP primary so far:
The vast majority of Republicans desperately want to move on from Trump, but none seem to know exactly how to get rid of him.
Their do-nothing strategy is predicated on "hope" that Trump will be taken out by legal troubles, a donor revolt, boredom with politics — or perhaps something more morbid.
Why it matters: The last three election cycles have bolstered the view that Trump is a liability for Republicans, and his behavior is only growing more erratic.
Republicans may be able to ignore Trump while his grievances are confined to the MAGA echo chamber that is Truth Social, as GOP strategist Liam Donovan points out.
But that "ostrich routine" will become less sustainable as Trump ramps up his campaign travel and potentially returns to Facebook and Twitter.
What to watch: For Republicans hoping that an indictment will serve as the deus ex machina they seek, the N.Y. Times reports the Manhattan DA began presenting evidence to a grand jury today about Trump's role in paying hush money to Stormy Daniels in 2016.
4. 👀 Senate shuffle: Who's in, who's out?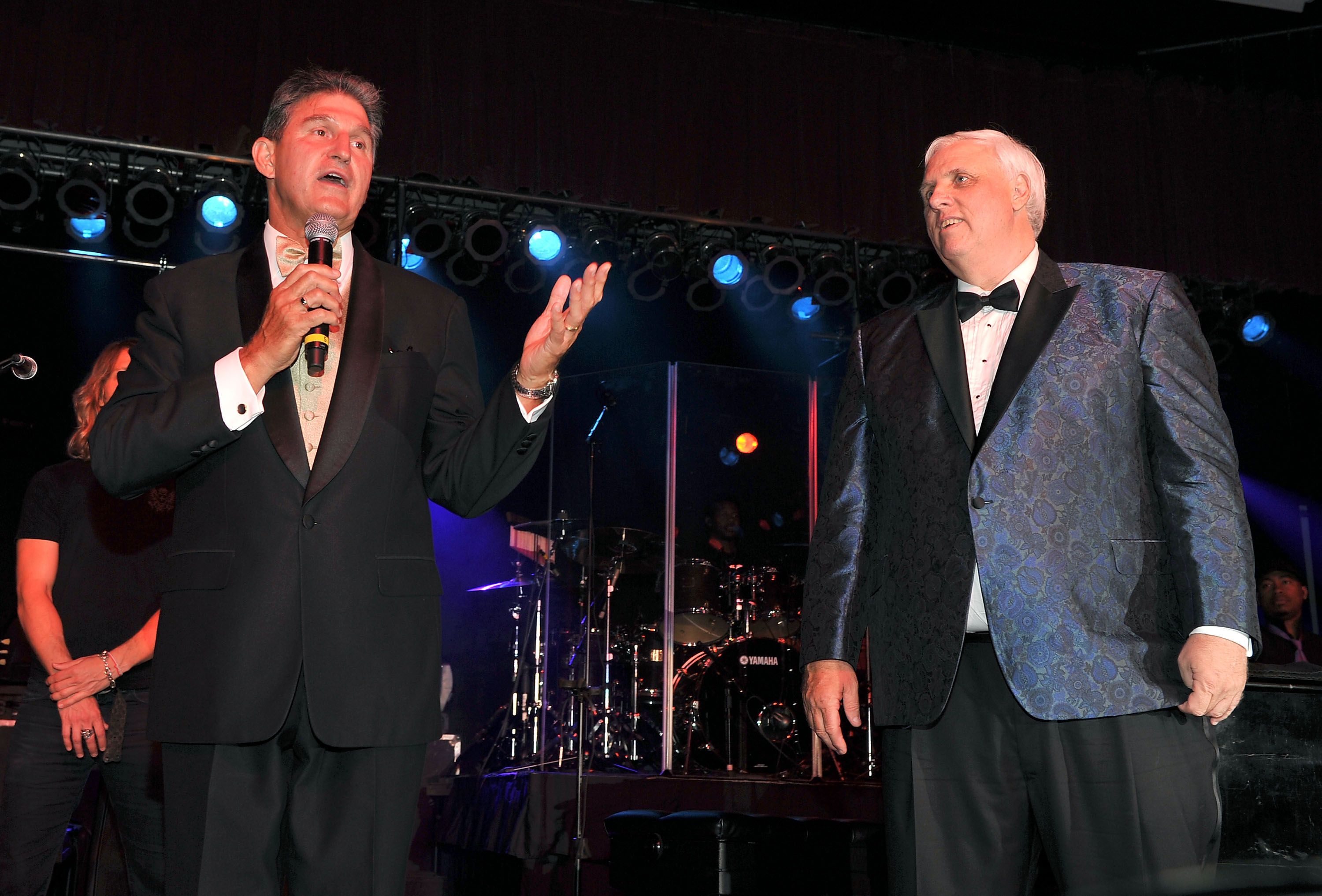 Key developments today in three of 2024's most closely watched Senate races:
In West Virginia, GOP Gov. Jim Justice tweeted a video of himself saying he is "leaning" toward running for Senate in 2024 — a major GOP recruitment victory that could endanger Sen. Joe Manchin (D-W.Va.).
In Michigan, Rep. Haley Stevens (D) announced she would not run for the open Senate seat. All eyes are now on Rep. Elissa Slotkin (D).
In California, 89-year-old Sen. Dianne Feinstein (D) told Bloomberg she would not make her re-election decision until the spring — despite Reps. Katie Porter (D) and Adam Schiff (D) already launching campaigns to replace her.
📬 Thanks for reading. This newsletter was edited by Zachary Basu and copy edited by Kathie Bozanich.