Axios Sneak Peek
February 01, 2023
Welcome back to Sneak. Smart Brevity™ count: 960 words ... 3.5 minutes.
⚡ Situational awareness: Tomorrow marks an inflection point in two of the top stories of this Congress — President Biden will sit down with Speaker Kevin McCarthy (R-Calif.) at 3:15pm ET to discuss the debt ceiling, and House Republicans will hold their first oversight hearings.
1 big thing: Police reform's dire prospects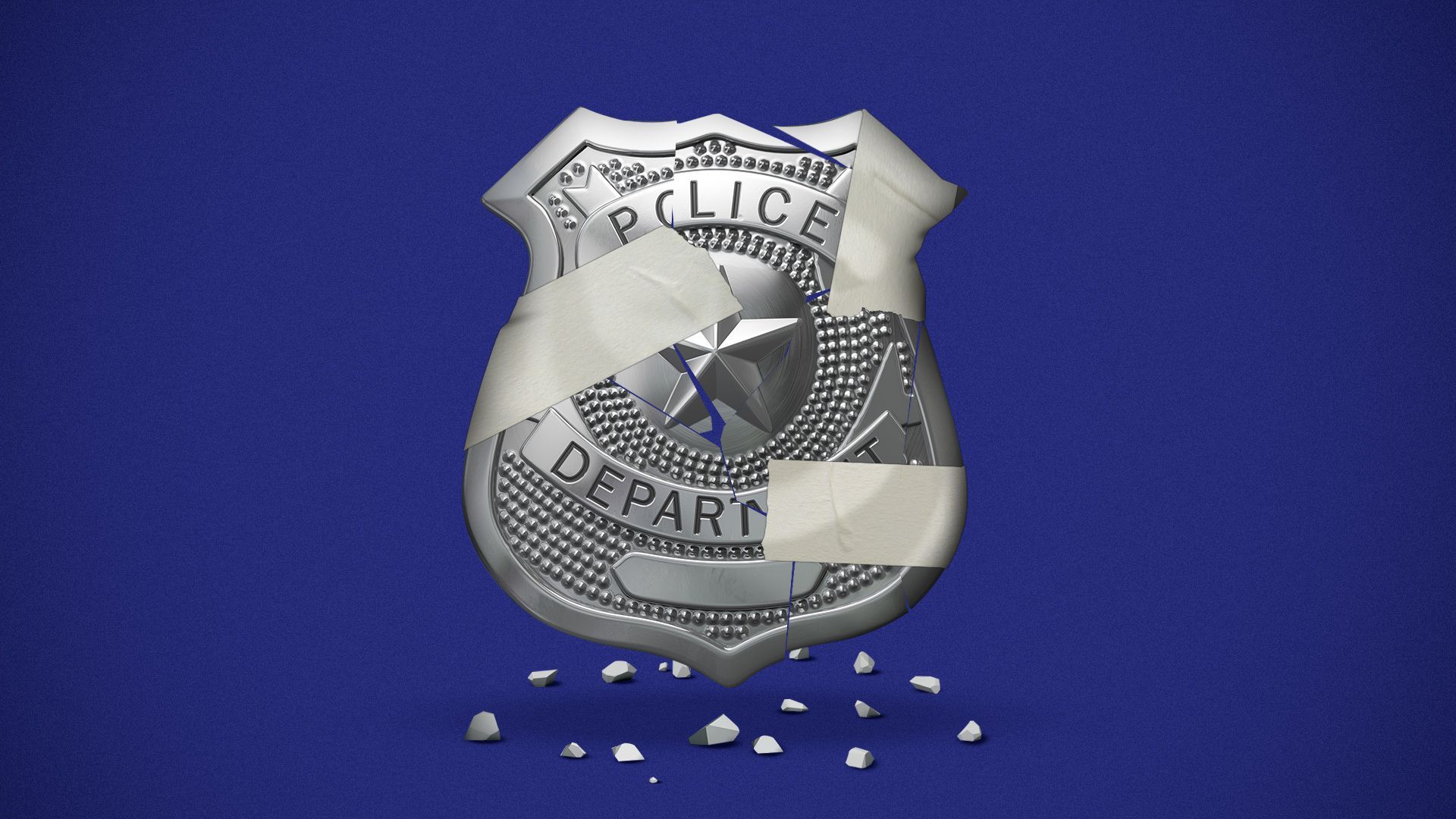 Biden isn't expected to bring new police reform proposals to next week's State of the Union, after the White House said the president did "everything that he could" when he signed an executive order on policing last year.
But some civil rights leaders are carefully watching what Biden says about his previous push to fund 100,000 more police officers as part of his Safer America Plan, Axios' Alexi McCammond and Eugene Scott report.
Why it matters: Biden has fully repudiated the "Defund the Police" movement but faces renewed pressure from activists and members of Congress to do more to advance police reform after the death of Tyre Nichols.
Nichols' parents will be at the State of the Union at the invitation of Congressional Black Caucus chair Steven Horsford (D-Nev.), and Vice President Kamala Harris will attend the 29-year-old Black man's funeral in Memphis, Tennessee, tomorrow.
Biden is planning to meet with the CBC on Thursday for a discussion about police reform after bipartisan negotiations on the George Floyd Justice in Policing Act collapsed in the Senate last year.
The big picture: Activists and some lawmakers have little hope that D.C. will deliver meaningful legislation and are instead counting on changes at the local level driven by city council members, state legislators and voters supporting ballot measures.
The reforms include increasing police oversight and accountability, disbanding special task forces and crime units, banning the use of dangerous practices like chokeholds and no-knock warrants, and empowering civilians to get involved through community boards and groups.
Between the lines: Some activists say fixing law enforcement won't happen without also addressing racism, which can't be eradicated via legislation.
The city of Memphis voted in 2020 to enact policies that would reduce the use of excessive force by Memphis Police Department officers — five of whom have now been charged with second-degree murder in connection with Nichols' death.
"You can't legislate cultural change," Tennessee State Sen. Raumesh Akbari said on MSNBC yesterday.
Karen Finney, a longtime Democratic strategist and former spokesperson for Hillary Clinton's 2016 campaign, told Axios that most Democrats are "afraid" to talk about race. "These are tough issues, but as a party we have to get over that and have these conversations," she said.
2. 🏳️‍🌈 Trump's radical plan
Former President Trump released a video on Truth Social outlining unprecedented new proposals to crack down on transgender rights, a package he said was aimed at "left-wing gender insanity":
Pass a law in Congress banning gender-affirming care for minors nationwide.
Punish doctors and hospitals who provide this kind of treatment.
Pass a law establishing that the U.S. government only recognizes two genders — male and female — and that they are assigned at birth.
Launch federal investigations into the pharmaceutical industry and hospitals.
Sue teachers and cut off federal funding for schools that encourage gender-affirming care.
Why it matters: The attack on trans rights goes further than what GOP-led state governments have pushed in recent years, as Trump seeks to outflank primary rivals with red meat for his base.
Between the lines: Trump's radical plan reflects a stark evolution for a candidate whose views on LGBT issues were viewed as more liberal — or at least more ambiguous — than many of his Republican rivals when he ran in 2016.
3. 🐊 DeSantis sharpens Trump defense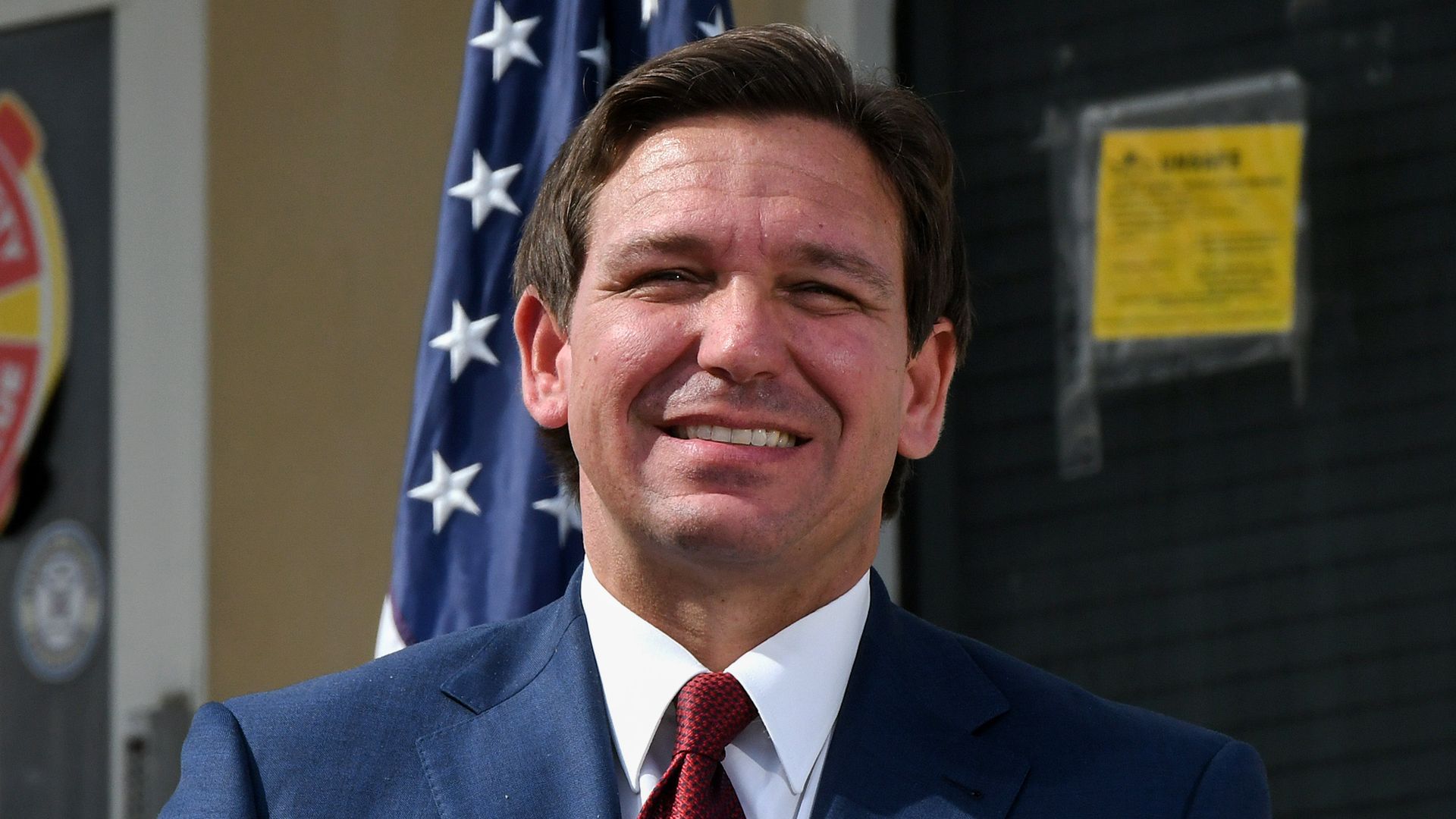 Florida Gov. Ron DeSantis shot back at Trump today in response to his escalating criticism of Florida's early COVID-19 policies, crystallizing a defense likely to feature heavily in a GOP primary.
Why it matters: DeSantis has at least one thing Trump doesn't — a record of dominance in the last two elections, including a 2022 landslide that came after the pandemic closures that Trump has recently panned.
"[W]hen you're an elected executive, you have to make all kinds of decisions" in crisis situations that voters can then judge, DeSantis told reporters in response to Trump's attacks.
"I'm happy to say in my case, not only did we win re-election, we won with the highest percentage of the vote that any Republican governor candidate has in the history of the state of Florida."
4. 🔎 Biden's "transparency" blunder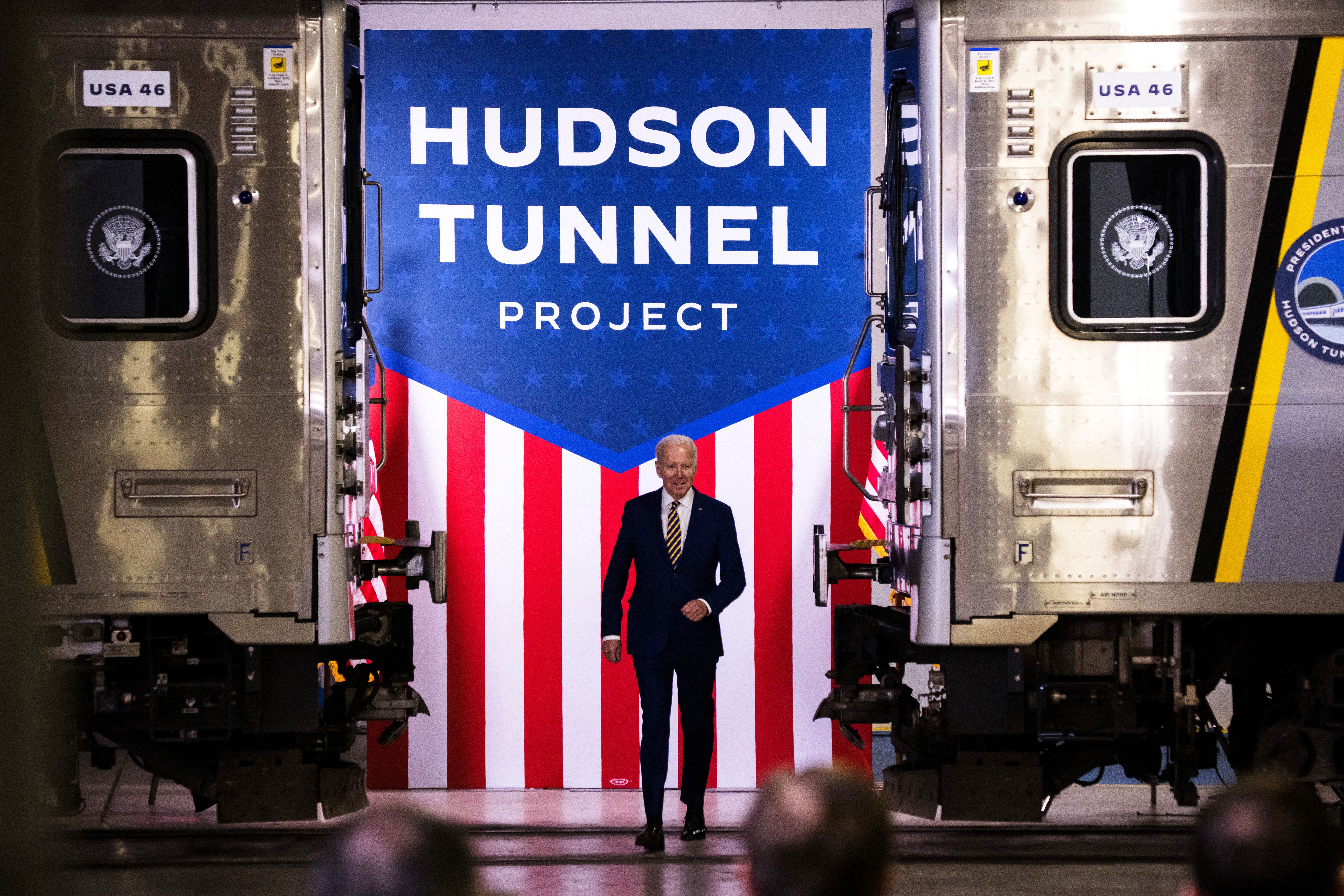 Attorney General Merrick Garland's Jan. 12 timeline of the Biden classified documents case appears to have omitted a key event:
The FBI searched the Penn Biden Center offices in mid-November, days after the president's lawyers first discovered documents with classified markings, CBS News first reported.
Why it matters: The search was consensual, and there's no indication the FBI discovered more documents. A Justice official told CNN that the search was part of the initial FBI "assessment" that Garland described in his timeline.
But the White House and Justice Department's refusal to publicly explain the omission threatens to undermine the Biden team's "transparency" defense and prolong their political headache.
5. 🏛️ McCarthy finds escape hatch on Omar vote
House Republican leaders say they have the votes to remove Rep. Ilhan Omar (D-Minn.) from the Foreign Affairs Committee as soon as tomorrow after finding a way to bring a key GOP holdout on board, Axios' Andrew Solender reports.
Rep. Victoria Spartz (R-Ind.), one of three Republicans planning to vote no, said this afternoon that she will vote for the resolution after the addition of language that allows members to appeal their removals.
📬 Thanks for reading. This newsletter was edited by Zachary Basu and copy edited by Kathie Bozanich.