Axios Sneak Peek
March 17, 2023
Welcome back to Sneak. Smart Brevity™ count: 1,085 words ... 4 minutes.
1 big thing: Congress goes to war with presidents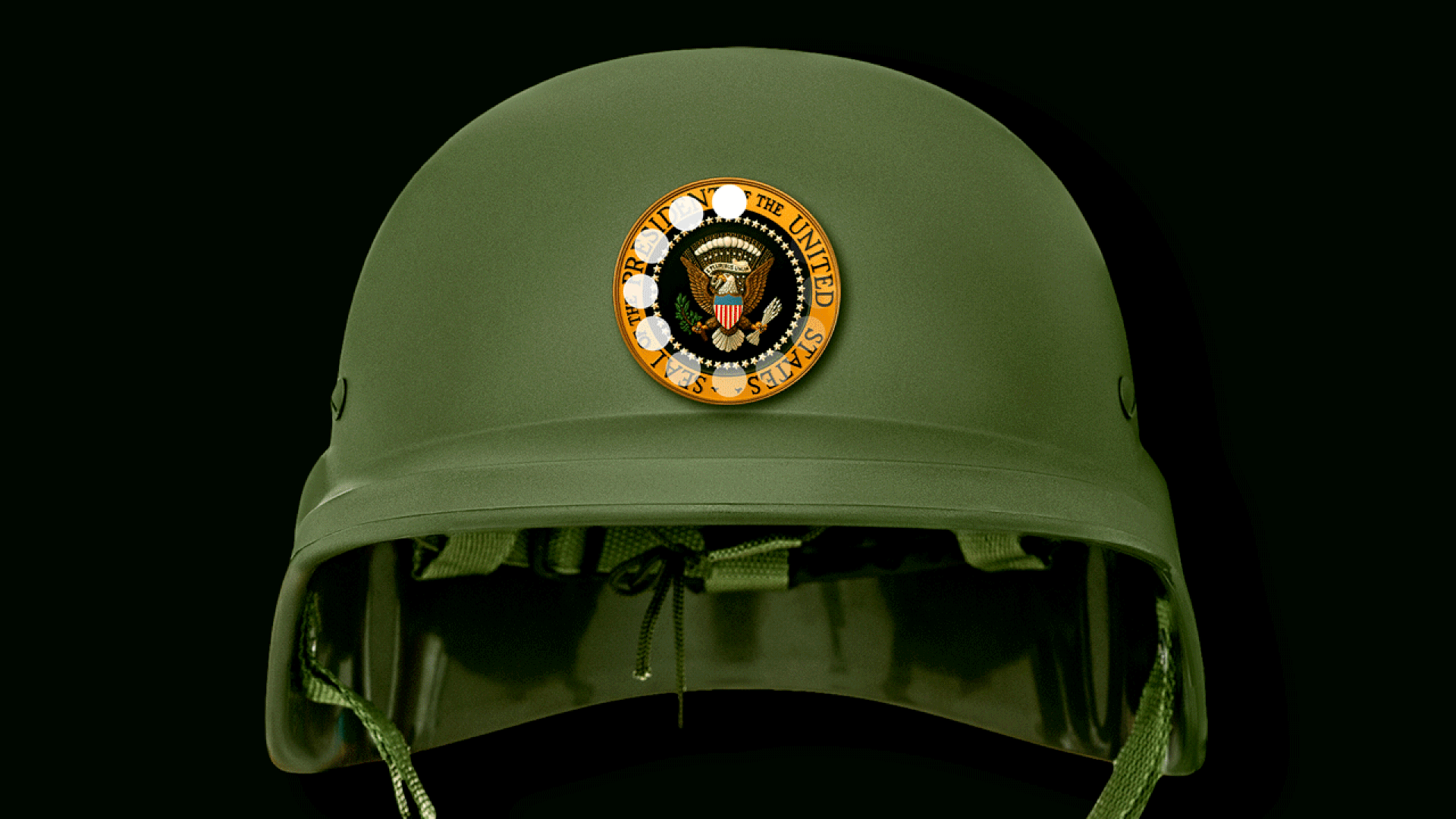 Lawmakers spearheading the effort to repeal decades-old authorizations for the use of military force (AUMF) are already eyeing other ways to rein in executive power, Axios' Andrew Solender reports.
The big picture: The story of presidential power in the United States has been one of consistent expansion, and that has accelerated in the 21st century. Now, some in Congress want to claw it back.
Driving the news: The Senate today took its first procedural votes to repeal the AUMFs green-lighting the 1991 Persian Gulf War and 2002 Iraq War, voting 68-27 to advance the joint resolution.
Lawmakers who support the resolution argue the AUMFs are outdated and have given presidents the power to use them far beyond their original intent.
The 2002 AUMF, for example, was cited as justification for several military actions during the Trump administration — most controversially, the 2020 killing of Iranian General Qassem Soleimani in Iraq.
The White House said President Biden supports repealing both AUMFs, saying it would have "no impact on current U.S. military operations."
Yes, but: It's not yet clear whether House Speaker Kevin McCarthy (R-Calif.) will bring the bill up for a vote in that chamber, even though it's supported by many of the right-wing hardliners he has empowered.
What we're watching: Senators who led the charge to repeal the old AUMFs laid out other initiatives they're weighing to reassert congressional power in the face of creeping executive authority.
Sen. Rand Paul (R-Ky.) said he's considering proposing an amendment to also repeal the 2001 War on Terror AUMF: "That's the one they all point to and it justifies 20 different wars around the world."
Sen. Chris Murphy (D-Conn.) cited a bill he introduced with Sens. Mike Lee (R-Utah) and Bernie Sanders (I-Vt.) aimed at reclaiming congressional authority over war powers, national emergencies and arms exports — areas in which the executive often can act relatively unchecked.
Sen. Chuck Grassley (R-Iowa) said Congress should revisit two mid-20th century laws that expanded the president's ability to impose tariffs and declare national emergencies — though he acknowledged, "It'll never happen."
The other side: One senator who voted against advancing AUMF repeal, Sen. John Cornyn (R-Texas), told Axios that the president "always seems to find Article II [constitutional] authority to do what they want to do."
Some lawmakers on both sides were outraged when Biden cited Article II — which allows the president to act in self-defense to protect military service-members — to authorize airstrikes on Iran-backed militias in Syria in 2021.
"I just think this is not going to have any real impact, and I think there are other things we ought to be doing," Cornyn said.
2. 🇮🇹 Biden's Italian mystery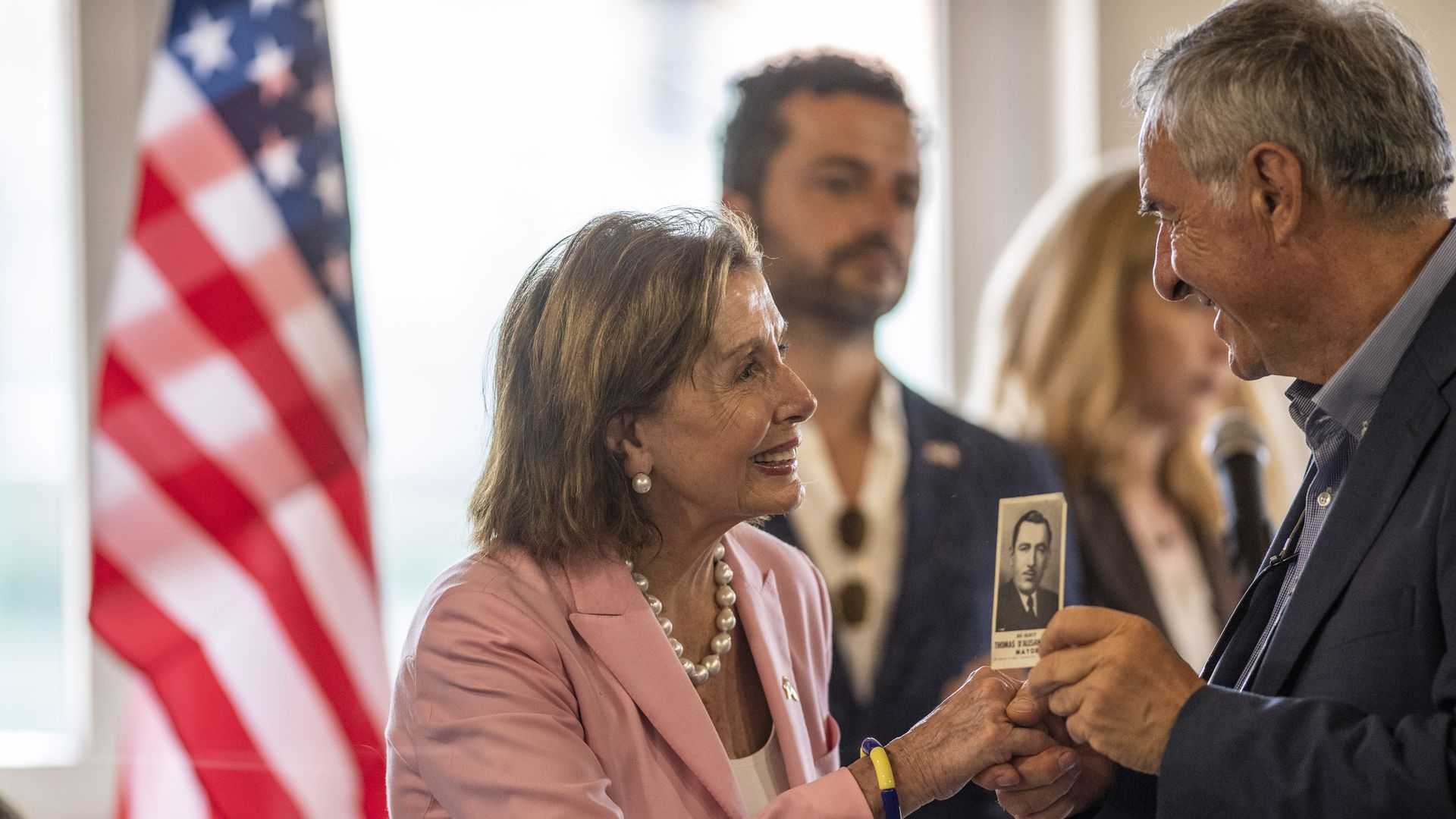 With the Senate finally voting to confirm Eric Garcetti as ambassador to India, senators and Democratic donors are turning their attention to something of a Biden-era mystery: the open embassy in Italy.
Why it matters: More than two years into his term, Biden has yet to name anyone to serve as his ambassador in Rome, traditionally one of the choicest positions in the State Department, Axios' Hans Nichols reports.
The intrigue: For most of the last two years, some aspiring ambassadors were convinced that Biden was holding Rome open for former Speaker Nancy Pelosi, a proud Italian American, once she decided to leave the House.
But Pelosi hasn't made any visible moves to leave Congress, so the theory has lost some currency.
Biden had been considering Stephen Robert, a former Wall Street executive with ties to Pelosi, for Italy. But he is no longer in the mix, according to people familiar with the matter.
Between the lines: The U.S. is unique among G20 countries in that roughly 30% of its ambassadors are not career civil servants, with presidents from both parties doling out ambassadorships to allies and donors.
The vacancy in Rome is perplexing both to the donors and politicians who aspire to it — and to Republican senators who likely would grill any potential nominee.
"It's a usually highly coveted position," said Sen. Marco Rubio (R-Fla.). "It doesn't make any sense. Maybe they haven't found the donor rich enough yet to give it to."
The White House declined to comment.
3. ⚡ Two Americas Index: Hands-off consensus
Nearly 9 in 10 Americans say they oppose reducing spending on Social Security or Medicare, Margaret Talev writes from the latest Axios-Ipsos Two Americas Index.
Why it matters: The overwhelming consensus (96% of Democrats, 84% of Republicans) explains why any talk of cutting these programs has become a political lightning rod — even as lawmakers on both sides of the aisle recognize potential concerns regarding the government's long-term solvency.
Biden has used various Republican proposals to paint the entire GOP as a threat to Social Security and Medicare, even as that party's leadership insists the programs will be off the table in spending talks.
Three-fourths of Americans also oppose reducing spending on Medicaid or food assistance — but there's a larger gap between opposition from Democrats (92%) and Republicans (61%).
4. 🇨🇳 Focus groups: TikTok ban falls flat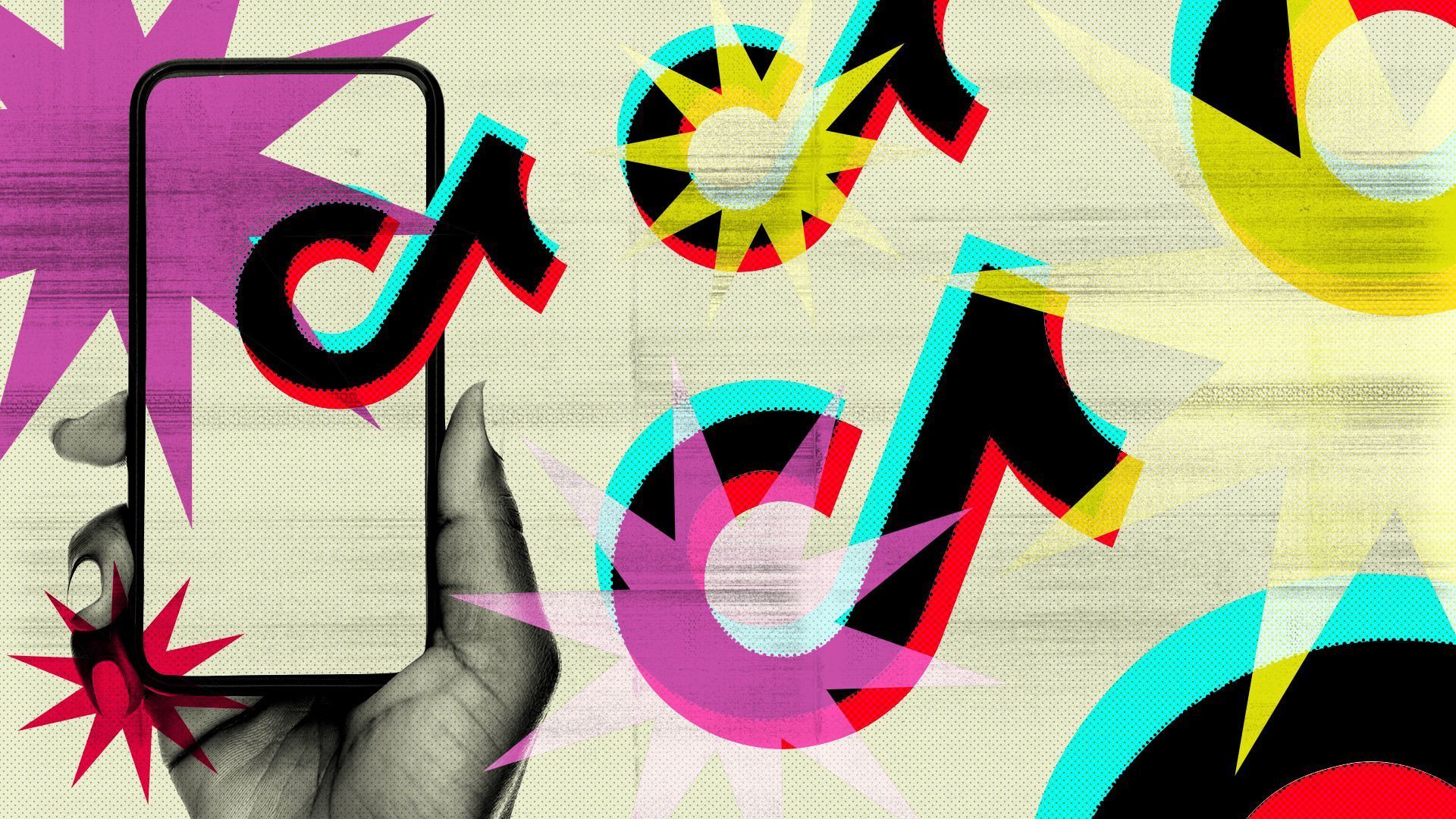 Some Wisconsin swing voters don't feel as if their TikTok time is a national security risk, dismissing bipartisan concerns and regulation efforts coming from D.C., Axios' Alexi McCammond writes from our latest Engagious/Sago focus groups.
Why it matters: These voters, who backed Donald Trump in 2016 and Joe Biden in 2020, were more troubled by Congress having the power to decide what's downloaded onto your phone — and convinced that it won't end with TikTok.
A focus group is not a statistically significant sample like a poll, but the responses show how some voters are thinking and talking about current events.
"I fail to see how goofy satire and booty videos are a national security threat, because that's about 80% of what I end up coming across on TikTok," said Evan B.
5. 🏀 Pic du jour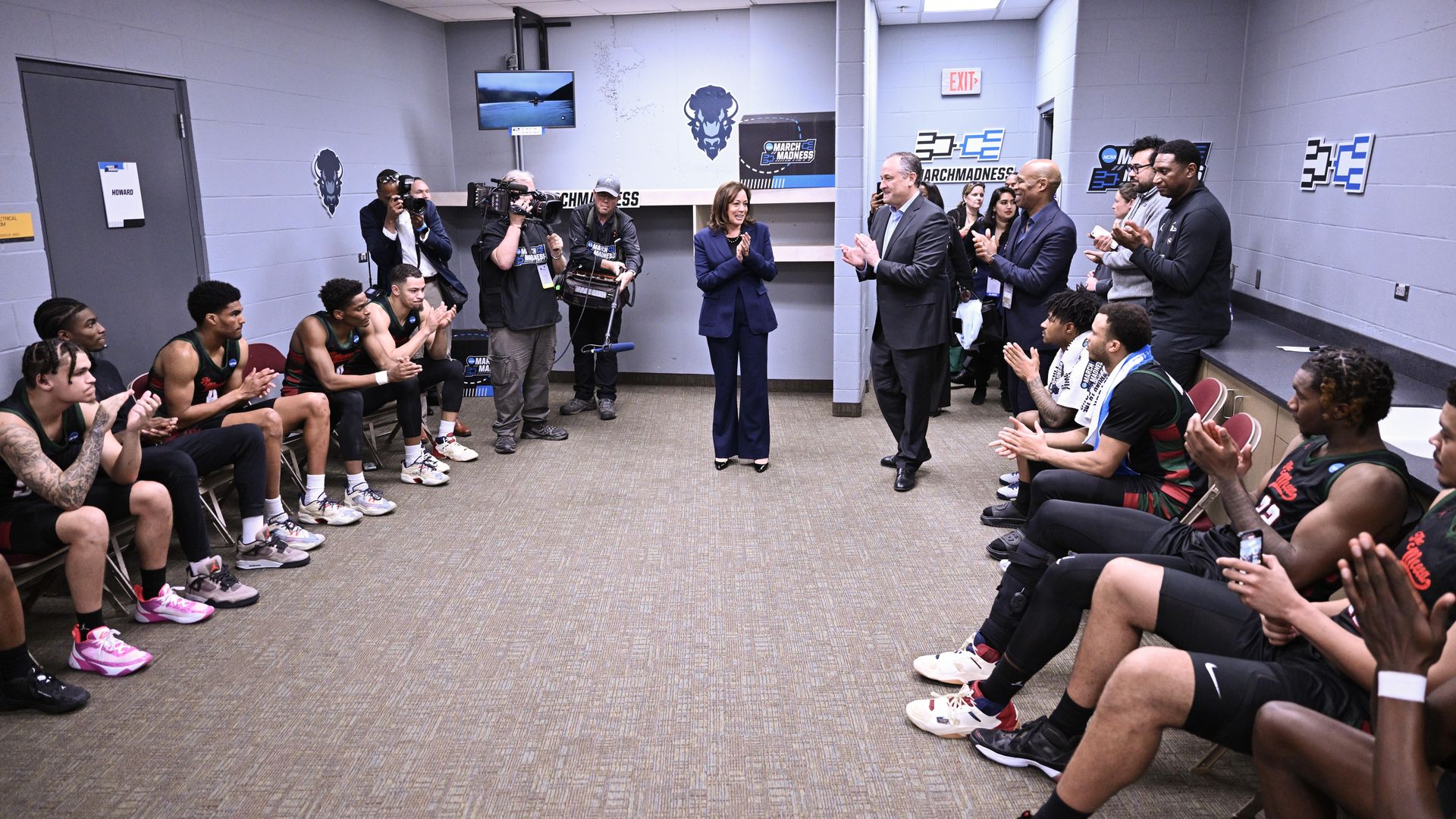 March Madness has arrived in Washington.
Biden, former President Obama and Kevin McCarthy all tweeted out their brackets (Biden's pick to win it all, Arizona, fell to No. 15 Princeton in a stunning upset).
Vice President Kamala Harris stopped by to watch her alma mater, Howard, fall to Kansas after a reproductive rights roundtable in Des Moines, Iowa.
Former Massachusetts Gov. Charlie Baker — the new president of the NCAA — was spotted on Capitol Hill ahead of a House hearing on college athletes' name, image and likeness (NIL) rights later this month.
📬 Thanks for reading this week. This newsletter was copy edited by Brad Bonhall.