Axios Sneak Peek
November 24, 2022
Welcome back to Sneak, and happy Thanksgiving from the entire Axios politics team. We'll be back in your inbox Sunday.
Smart Brevity™ count: 962 words ... 3.5 minutes.
1 big thing: Trump's new nemesis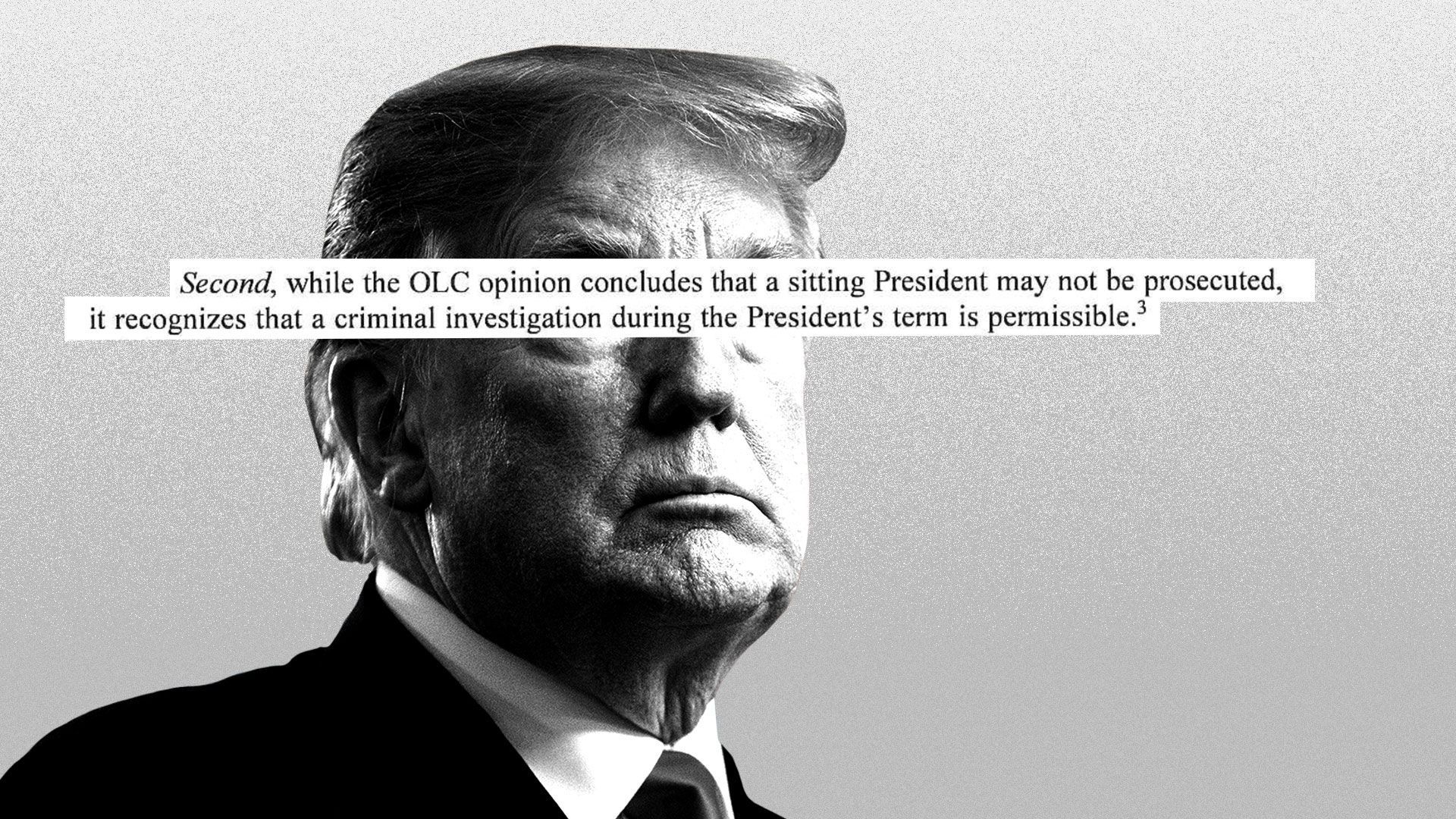 Donald Trump and his allies have ramped up their war against newly appointed special counsel Jack Smith, reviving a playbook they hope will defang the latest unprecedented legal threat bearing down on the former president, Axios' Zachary Basu writes:
"Botched prosecutions. Politically biased. Hand picked by [Attorney General] Merrick Garland. Jack Smith may be the most partisan special counsel in history," Rep. Jim Jordan (R-Ohio) tweeted.
Sen. Ted Cruz (R-Texas) called Smith's appointment "the culmination of the deliberate weaponization of law enforcement."
Why it matters: This isn't 2017. The political and legal conditions that allowed Trump to emerge unscathed from Robert Mueller's Russia investigation no longer apply. No amount of mudslinging — or claims he "won't partake" in the investigation — will protect Trump from indictment if Smith determines he has the goods.
"I was described by Steve Bannon ... as a pit bull," former top Mueller prosecutor Andrew Weissman tweeted. "Jack Smith makes me look like a golden retriever puppy."
"Jack Smith came after me. If he goes after Donald Trump with the same unrelenting ferocity, Trump will be in trouble," Intercept journalist James Risen wrote in a column today detailing Smith's role in a CIA leak prosecution.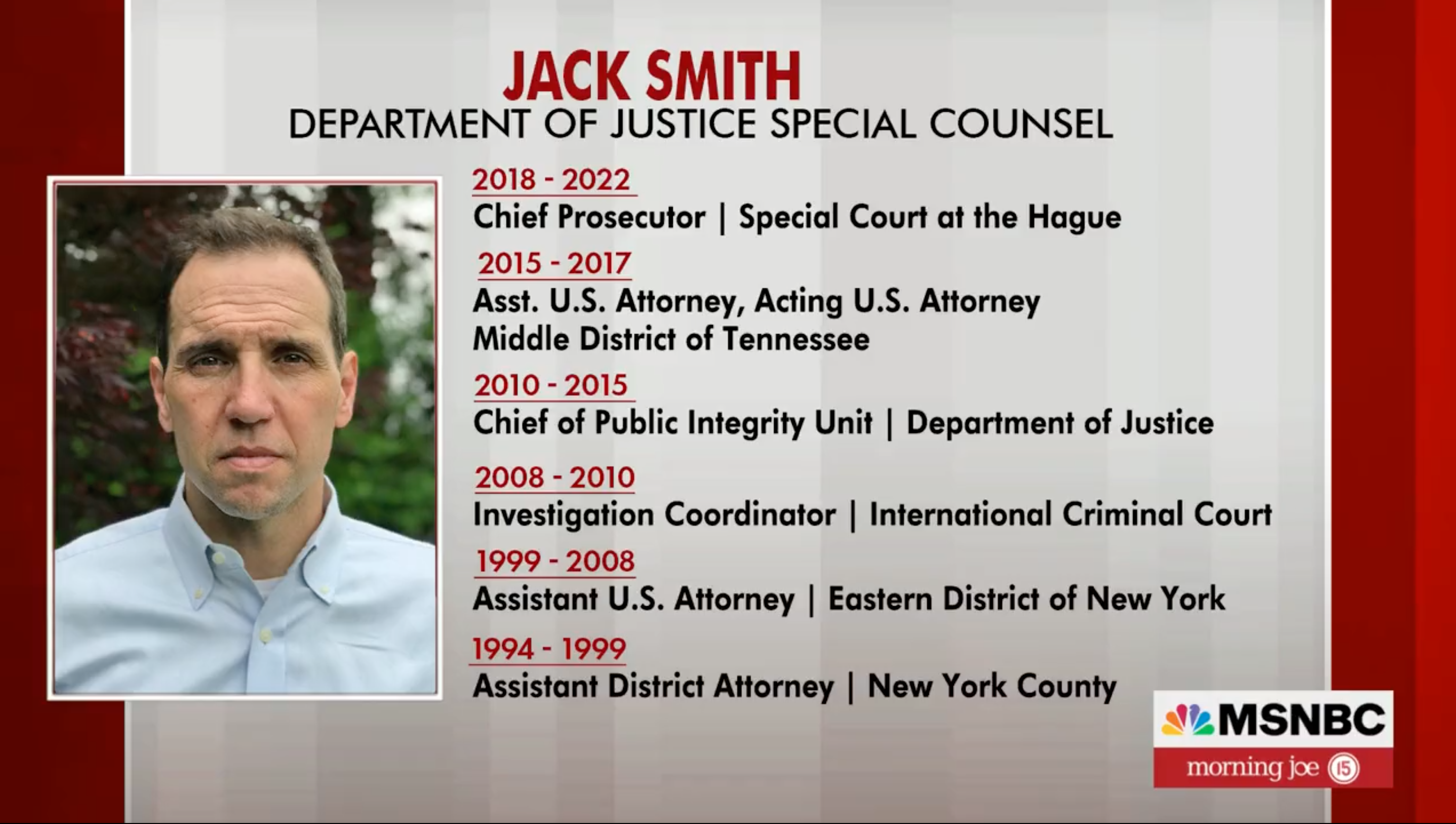 Catch up quick: Smith, a widely respected veteran federal prosecutor, was tapped by Garland to take over two of the most explosive investigations involving a former president in modern history.
The first is the sweeping probe into Trump's efforts to interfere with the lawful transfer of power after the 2020 election, including the scheme to certify false slates of electors on Jan. 6, 2021.
The second is examining whether Trump illegally retained classified documents at Mar-a-Lago and obstructed the government's efforts to get them back.
Between the lines: At least three major factors distinguish the new special counsel from the challenges and constraints of the Mueller investigation:
Protection: Trump is no longer in office, meaning the Justice Department policy that barred Mueller from indicting a sitting president does not apply. The tools Trump wielded to discredit and jam up the investigation — threatening to fire DOJ officials, dangling pardons and using his bully pulpit — are no longer available to him.
Timing: Both Garland and Smith have stressed that the appointment will not slow the pace of either investigation. Unlike Mueller, Smith is inheriting teams of prosecutors and agents that have already made significant headway.
Scope: The sprawling Mueller probe involved both criminal and counterintelligence elements, with much of the key information buried in the bowels of a hostile foreign power. By comparison, the House Jan. 6 committee has already unearthed massive amounts of evidence expected to be referred to DOJ, while the Mar-a-Lago classified documents case is viewed by many legal experts as open-and-shut.
2. 👀 DOJ seeks Pence testimony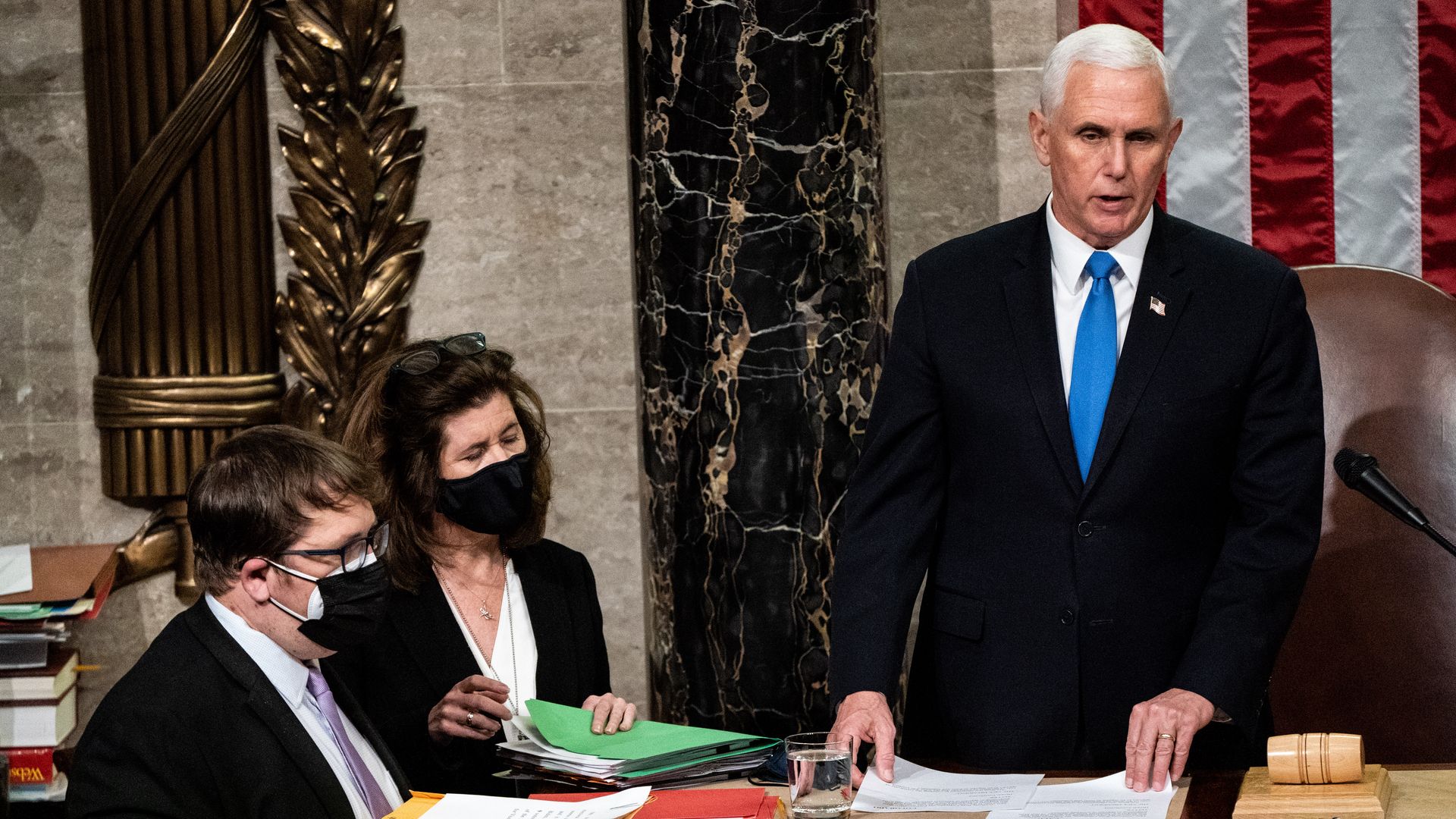 The Justice Department is seeking to question former Vice President Mike Pence as part of its investigation into Trump's efforts to overturn the results of the election, the New York Times first reported and Axios' Jonathan Swan has confirmed.
Why it matters: The outreach — which came before Jack Smith's appointment as special counsel — shows the remarkable lengths prosecutors are going to as they seek to understand the full extent of Trump's pressure campaign and mindset leading up to Jan. 6.
Pence has ruled out testifying before the House Jan. 6 committee — citing separation of powers — but a criminal investigation presents an entirely different scenario.
Two of Pence's aides, chief of staff Marc Short and general counsel Greg Jacob, have already testified before a grand jury.
Between the lines: Trump, who could block or slow Pence's potential testimony by asserting executive privilege, has officially declared his candidacy for 2024. Every indication points to Pence laying the groundwork to do the same.
3. ☀️ Kurds' plea to Biden
The commander of the U.S.-backed Syrian Democratic Forces (SDF) tells Axios World editor Dave Lawler that President Biden has a "moral duty" to do more to prevent Turkey from beginning a ground offensive into Kurdish-controlled northeastern Syria.
The big picture: Turkey has launched drone, air and artillery strikes across the border into Syria over the past four days, with Turkish President Recep Tayyip Erdoğan now promising to send in troops and tanks.
Flashback: During Turkey's 2019 offensive, then-candidate Biden said then-President Trump had "sold out" and "betrayed" the SDF by pulling U.S. troops out of the area and seeming to clear the way for Turkey to move in.
"We believe that President Biden will fulfill his promises and protect the Kurds from ethnic cleansing in the region by the Turks, as he has promised during his presidential campaign," Gen. Mazloum Kobane Abdi told Axios, crediting the administration with standing by those promises up to now.
4. 💰 Stunning stat: Billionaire cash gusher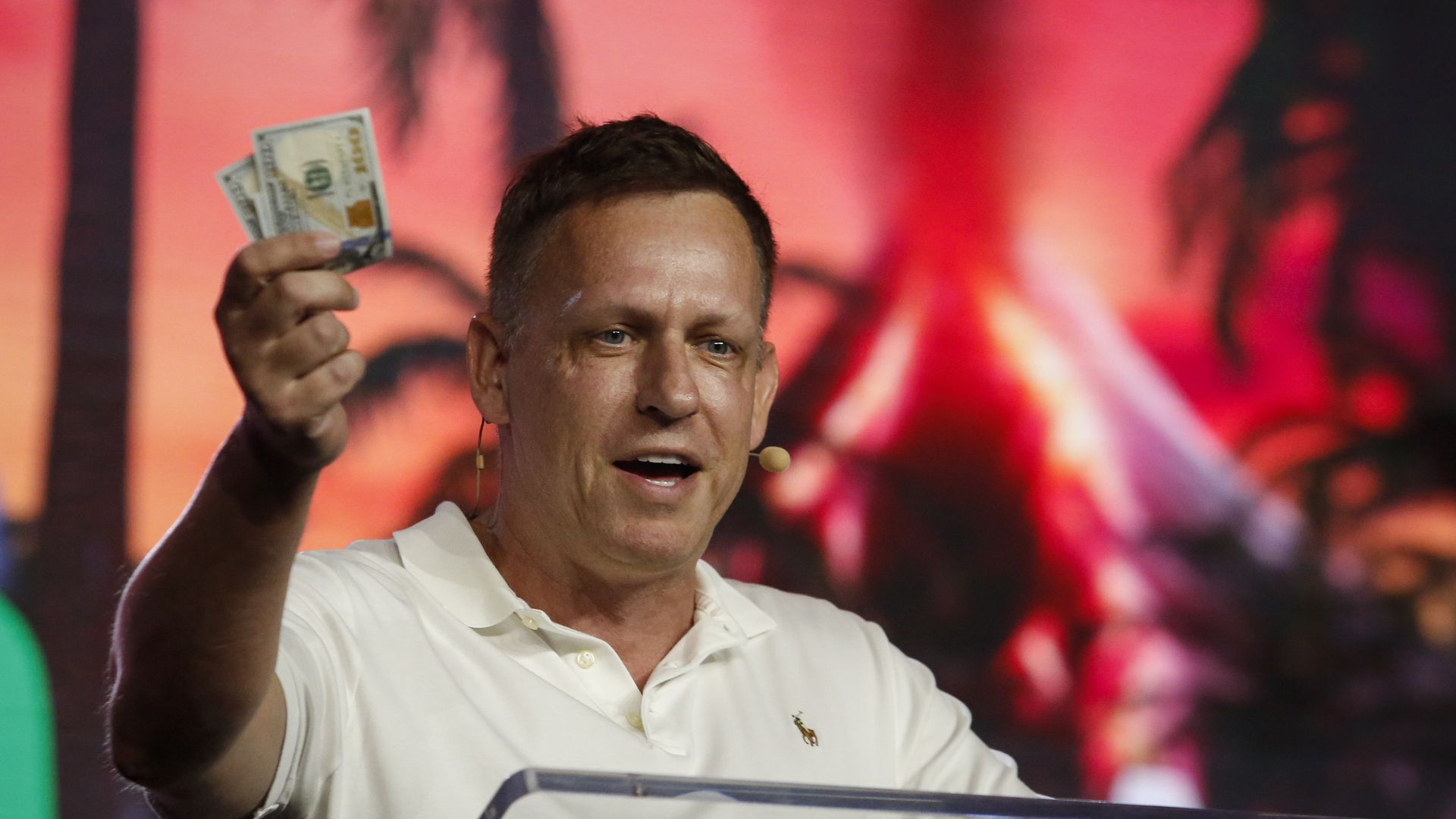 The 100 largest donors in the midterms collectively spent 60% more than every small donor ($200 or less) combined, according to a Brennan Center analysis of publicly available data.
Billionaires alone provided 15% of the funding for federal elections.
🗣️ Quoted: In 1895, GOP strategist Mark Hanna famously said: "There are only two important things in politics. The first is money, and I can't remember the second."
5. 🌵 Arizona split-screen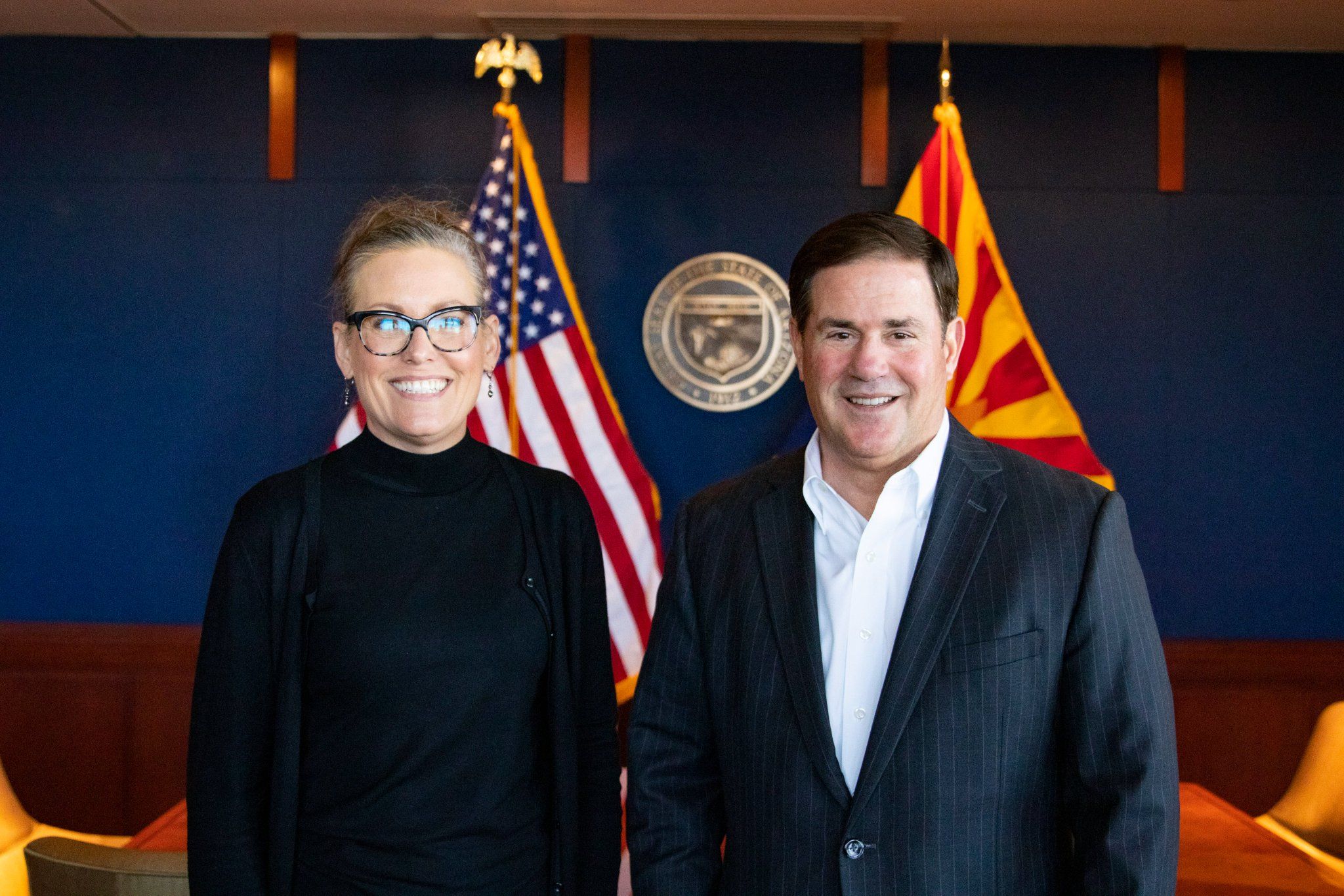 Above: Arizona's Republican Gov. Doug Ducey posts a picture of himself congratulating his successor, Democrat Katie Hobbs, and offering his "full cooperation as she prepares to assume the leadership of the State of Arizona."
Below: Hobbs' Republican opponent, Kari Lake, who refuses to concede, tells Steve Bannon that her campaign is fighting the election results in court and that she still has "hope that we are going to win this."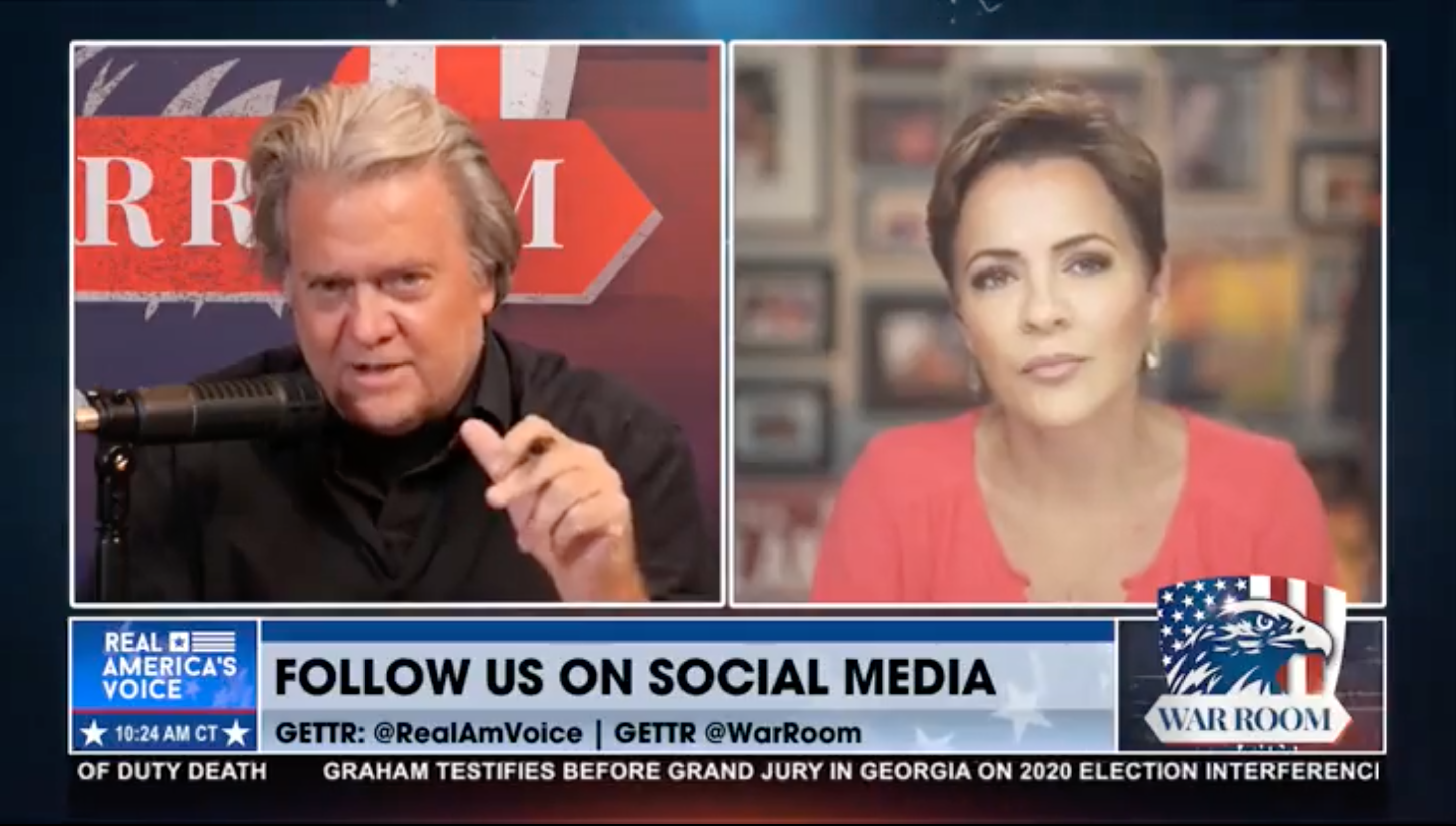 📬 Thanks for reading this week. This newsletter was edited by Zachary Basu and copy edited by Brad Bonhall.