Axios Sneak Peek
March 30, 2023
Welcome back to Sneak. Smart Brevity™ count: 971 words ... 3.5 minutes.
🇨🇳 Situational awareness: China's top diplomat in D.C. warned that Taiwan President Tsai Ing-wen's stops in the U.S. — where she will meet with House Speaker Kevin McCarthy (R-Calif.) — "could lead to serious, serious, serious confrontation in the U.S.-China relationship."
1 big thing: Zients' zen White House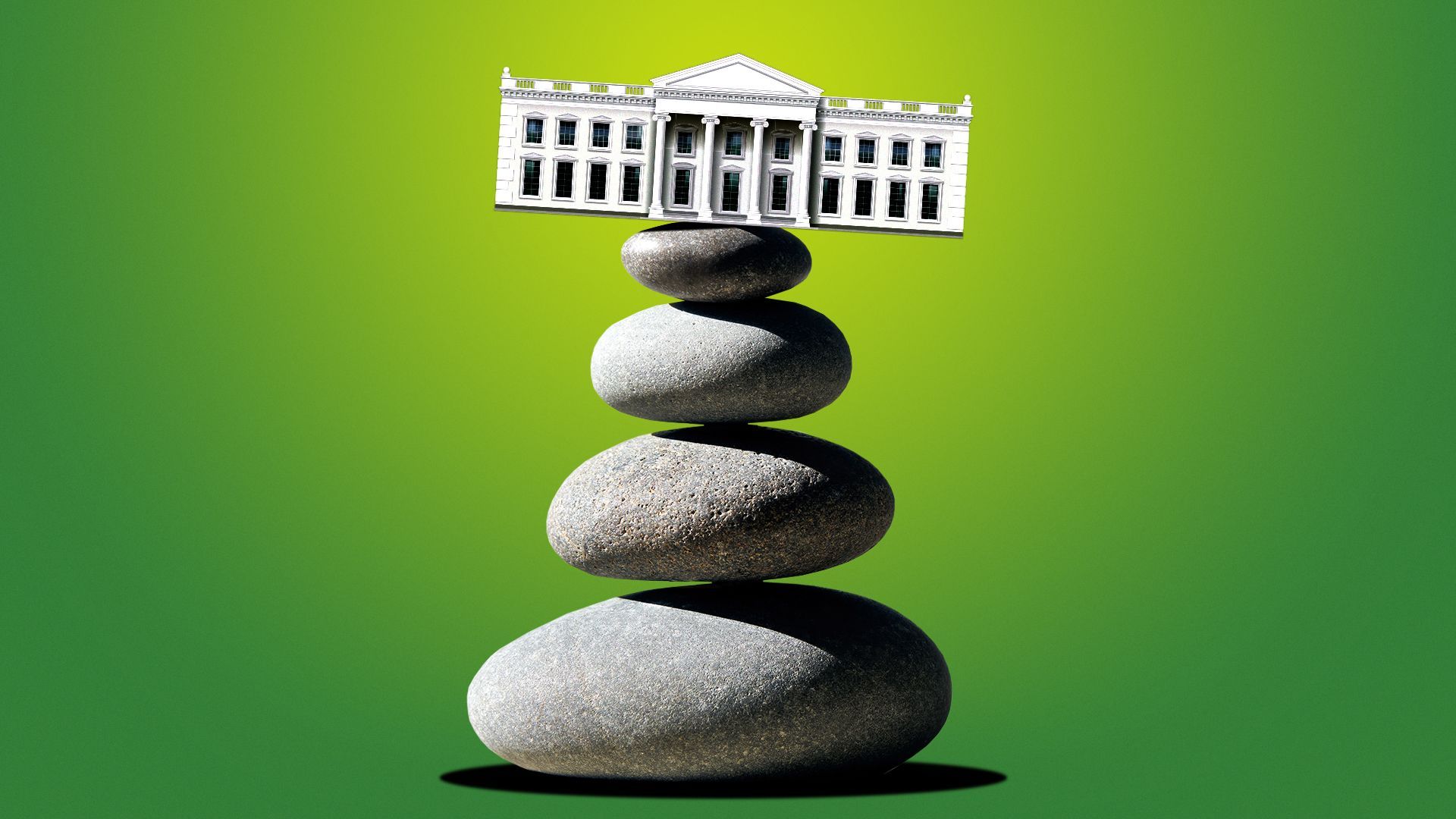 White House Chief of Staff Jeff Zients' first appointment in the morning is reserved for himself: 20 minutes of transcendental meditation at 4:30am.
For the rest of the day, inclusivity is his mantra, Axios' Hans Nichols reports.
Why it matters: As White House officials adjust to new management under Zients, who succeeded Ron Klain in early February, they're in more meetings than before, according to administration officials. Zients, a longtime management consultant, is a big believer in delegating.
The new approach puts more officials directly before the president and appears to be leading to some faster decisions from Biden.
Two early examples: The announcement of Julie Su for Labor secretary and Ajay Banga to lead the World Bank, just weeks after their predecessors indicated they were leaving. That's lightning speed for a personnel decision in Biden world.
Yes, but: There has been at least one unforced error in Zients' tenure so far — Biden infuriated vulnerable House Democrats when he announced that he would not veto Republicans' D.C. crime bill after first indicating he opposed it.
Some progressives, who counted Klain as an ally, have been grumbling about Zients' political instincts, according to Politico.
Behind the scenes: After his daily meditation and ritual workout, Zients is at the White House by about 7am.
His first official meeting takes place in his corner office at 8:15am, with fewer than a dozen participants, including senior adviser Anita Dunn and counselor Steve Ricchetti.
At 8:40am, the meeting expands to around 30 and moves to a crowded Roosevelt Room, with roughly two-thirds of the participants attending in person and the rest, like Treasury Secretary Janet Yellen, attending virtually.
Mid-morning, it's time to brief Biden in the Oval Office. Zients starts on his own, but then policy experts or senior advisers are summoned to discuss specific issues.
Presentations are tight — as short as two minutes — but the president can always linger on an issue if he wants to. The goal is to reach a decision.
Between the lines: Klain's morning sessions with Biden tended to be more one-on-one.
Current officials are reluctant to publicly compare the two leaders, but privately, the differences are obvious and frequently discussed.
Klain — supremely confident in his abilities to do just about every White House job — made many decisions on his own, or in direct consultations with the president.
The intrigue: At Klain's happy hours, french fries from the White House mess were washed down with beers.
In Zients' White House, the offerings include charcuterie boards and South African wines (as well as beer).
2. 🔎 Poll du jour: Indictment skeptics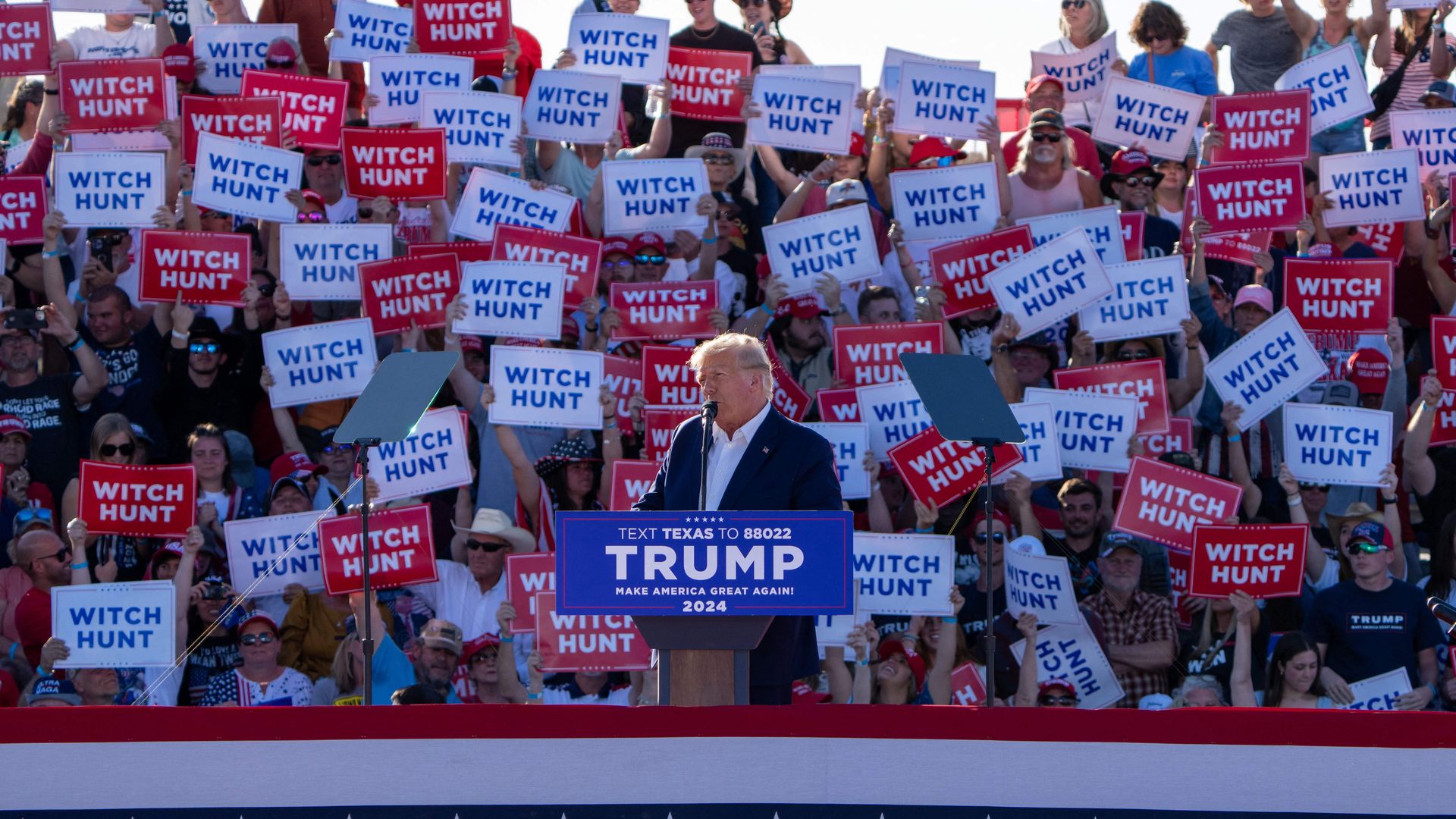 The Manhattan grand jury investigating former President Trump's alleged hush money payments to a porn star is expected to break until the end of April for a hiatus tied to the religious holidays, Politico first reported.
Why it matters: It's been just over a week since the date Trump predicted he would be arrested — a stunning declaration that produced a monsoon of media coverage, created new tension with Florida Gov. Ron DeSantis, and helped Trump raise millions of dollars from his supporters.
Between the lines: 62% of Americans believe Manhattan DA Alvin Bragg's case is motivated mainly by politics, compared to 32% who believe it's mainly motivated by the law, according to a new Quinnipiac poll.
That majority includes 93% of Republicans, 70% of independents and 29% of Democrats.
If criminal charges are brought against Trump in either Manhattan, Georgia or the two special counsel investigations, 57% of Americans believe it should disqualify him from running for president.
3. ⚡ Senate's Wednesday frenzy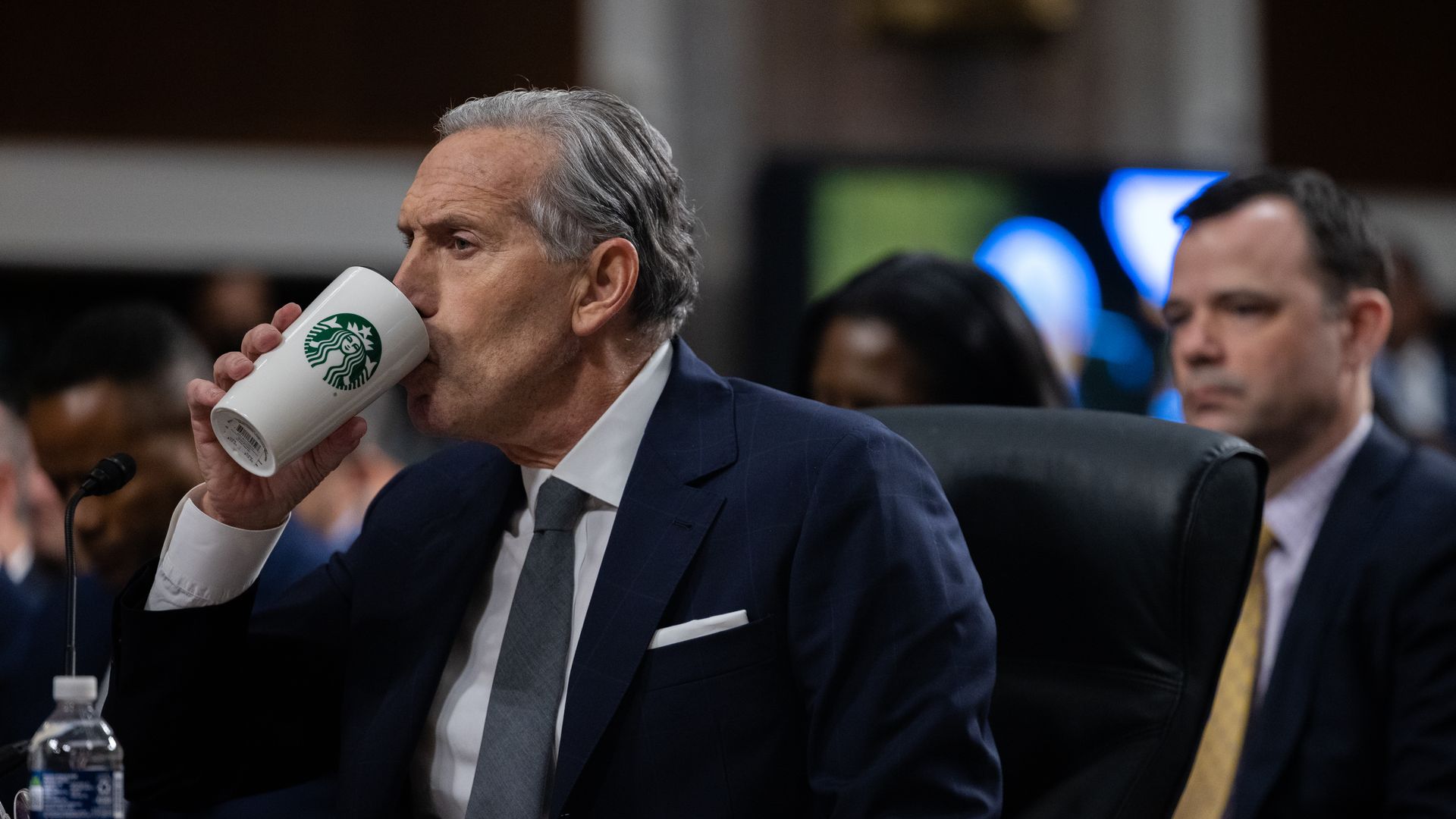 A banner day for the "world's greatest deliberative body":
What we're watching: Sen. John Fetterman (D-Pa.) is expected to return to the Senate the week of April 17. He checked himself into the hospital in mid-February to receive treatment for clinical depression.
4. 🤝 Charted: Partisan priorities
House Republicans' H.R. 1 bill — a label historically used to signal the party in power's top legislative priority — may get bipartisan support for the first time since 2007, Axios' Stef Kight reports from Quorum data.
Driving the news: At least two Democrats — Texas Reps. Henry Cuellar and Vicente Gonzalez — will support the sweeping GOP energy bill when it receives a floor vote as soon as this week.
Why it matters: The past four H.R. 1 bills received entirely partisan votes. Republicans' energy package would slash environmental regulations, expand oil and gas drilling on public lands and waters, and repeal parts of Democrats' signature climate law.
5. ❤️ Pic du jour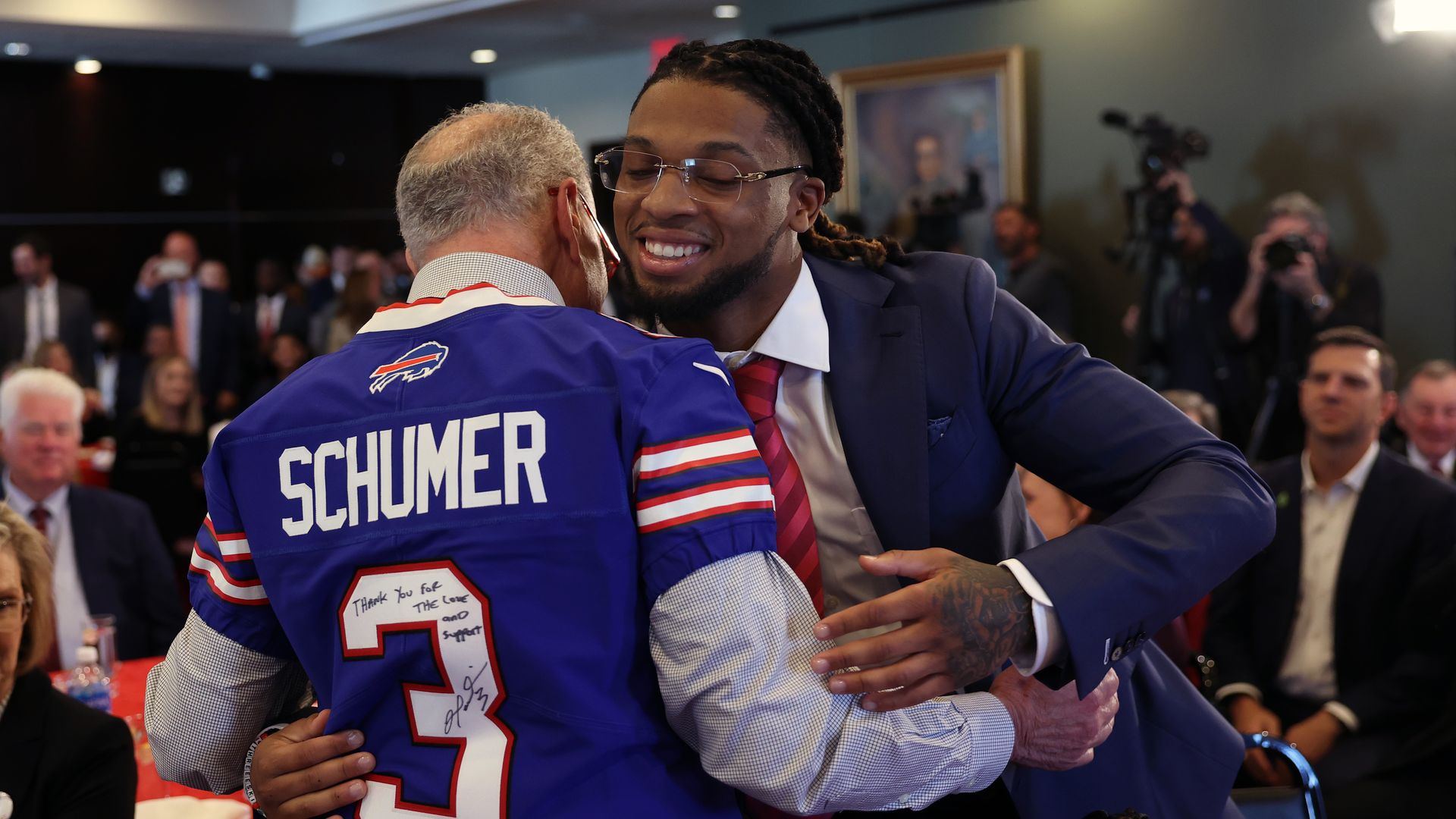 Buffalo Bills safety Damar Hamlin, who was resuscitated after suffering a cardiac arrest during an NFL game in January, joined Senate Majority Leader Chuck Schumer (D-N.Y.) to promote a bill establishing grants for AED and CPR programs in schools.
📬 Thanks for reading tonight. This newsletter was copy edited by Kathie Bozanich.