Welcome to Sneak Peek, our weekly lookahead for both ends of Pennsylvania Avenue. I'd love your tips and feedback: jonathan@axios.com. And please urge your friends and colleagues to join the conversation by signing up for Sneak Peek. See you all week in the Axios STREAM.
https://www.axios.com/newsletters/axios-sneak-peek-d27c7eae-1c92-4a78-a1f3-14106ee4ae39.html?chunk=0#story0
1 big thing: Trump's landmines
https://www.axios.com/newsletters/axios-sneak-peek-d27c7eae-1c92-4a78-a1f3-14106ee4ae39.html?chunk=1#story1
2. Trump's big week on the world stage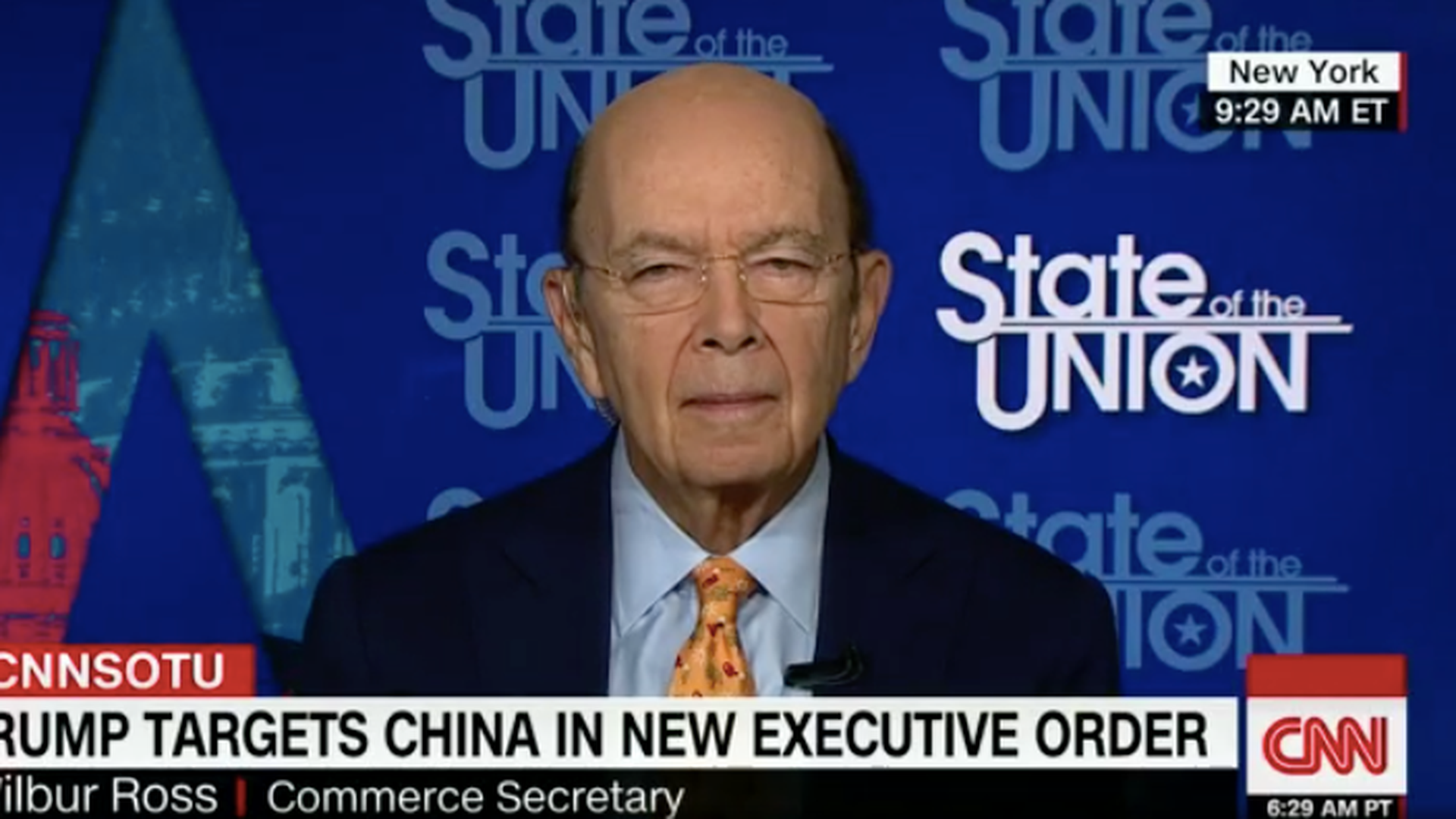 President Trump has his most important foreign policy week, meeting the Egyptian President, the Jordanian King, and later in the week the big one — China's President Xi Jinping. These follow Secretary of State Rex Tillerson's well-received visit to NATO HQ in Brussels.
On China: CNN's "State of the Union" host Jake Tapper colorfully introduced Trump's meeting with Xi at Mar-a-Lago. "Awkward," Tapper said, "to suggest a round of golf with a man whose country you just accused of raping America."
Commerce Secretary Wilbur Ross, the chief architect of the administration's trade policies, signaled to Tapper — without specifically naming China — that the administration won't be kind to China's practice of dumping products (read: steel) into the U.S. at "unfairly low prices."
The Financial Times this afternoon popped a meaty interview with Trump. Four takeaways:
Trump said the U.S. will act unilaterally if China does not pressure Pyongyang: "Well if China is not going to solve North Korea, we will. That is all I am telling you."
Asked whether he could cut a deal with Xi at Mar-a-Lago, Trump said: "I would not be at all surprised if we did something that would be very dramatic and good for both countries and I hope so."
Asked how you bring China's trade surplus down quickly: "By telling China that we cannot continue to trade if we are going to have an unfair deal like we have right now. This is an unfair deal."
Asked if he is going to equalize tariffs: "I don't want to talk about tariffs yet, perhaps the next time we meet. So I don't want to talk about tariffs yet. But you used the word equalise. That is a very good word because they are not equalized."
https://www.axios.com/newsletters/axios-sneak-peek-d27c7eae-1c92-4a78-a1f3-14106ee4ae39.html?chunk=2#story2
3. Behind closed doors
White House legislative-affairs officials Marc Short and Joyce Meyer met Wednesday with Paul Ryan's chief of staff Jonathan Burks and the Speaker's policy director, Austin Smythe. The purpose of the meeting was for Team Ryan to brief the administration on leadership's efforts to craft a bill to keep the government funded at the end of April.
It was a cordial conversation, but there remain plenty of obstacles to passing a bill. Trump's legislative-affairs team still thinks it can pass the spending bill through the House with the support of Republicans. House leadership doesn't think it's realistic that the House Freedom Caucus would vote for a spending bill; so it's more advanced towards grabbing Democratic votes.
Context: Appropriators are writing a bill to fund the rest of fiscal year 2017. They need Democrats to get to 60 votes so lots of the controversial (read: conservative) stuff is being thrown overboard. The White House felt like the plans — at least where they stood last week — could've been drafted by Obama.
Sticking point: The White House wants money for the wall in the bill, and Senate Democrats have made it very clear they will filibuster that. Smart congressional staff are trying to figure out an alternative solution in that space that Democrats could live with.
https://www.axios.com/newsletters/axios-sneak-peek-d27c7eae-1c92-4a78-a1f3-14106ee4ae39.html?chunk=3#story3
4. D-Day for SCOTUS
Judge Neil Gorsuch will be confirmed to the Supreme Court by the end of the week, one way or another, Mitch McConnell told "Fox News Sunday" host Chris Wallace.
Senate Democratic leader Chuck Schumer told Chuck Todd of "Meet the Press" it's "highly, highly unlikely that he'll get 60," votes, meaning McConnell will become the first Senate leader to use the nuclear option to break a deadlock for the highest court.
Key Republican Senate leadership staff and senior White House staff are assuming they won't get to 60, according to a source involved in Gorsuch's confirmation effort.
But National Right to Life and the NRA are scoring the cloture vote, the vote on the nuclear option if it comes to that, and the final vote, the source added. This should get the red-state Dems thinking, and it may explain why Sen. Joe Donnelly announced today that he will vote for Gorsuch's confirmation.
"I am feeling very good this weekend and will be pulling out a great burgundy for Sunday lunch," the source told me Saturday. "And since the moderate Democrats have made themselves sitting ducks in all this, I'll be preparing duck confit salad."
https://www.axios.com/newsletters/axios-sneak-peek-d27c7eae-1c92-4a78-a1f3-14106ee4ae39.html?chunk=4#story4
1 joyful thing: brain pickings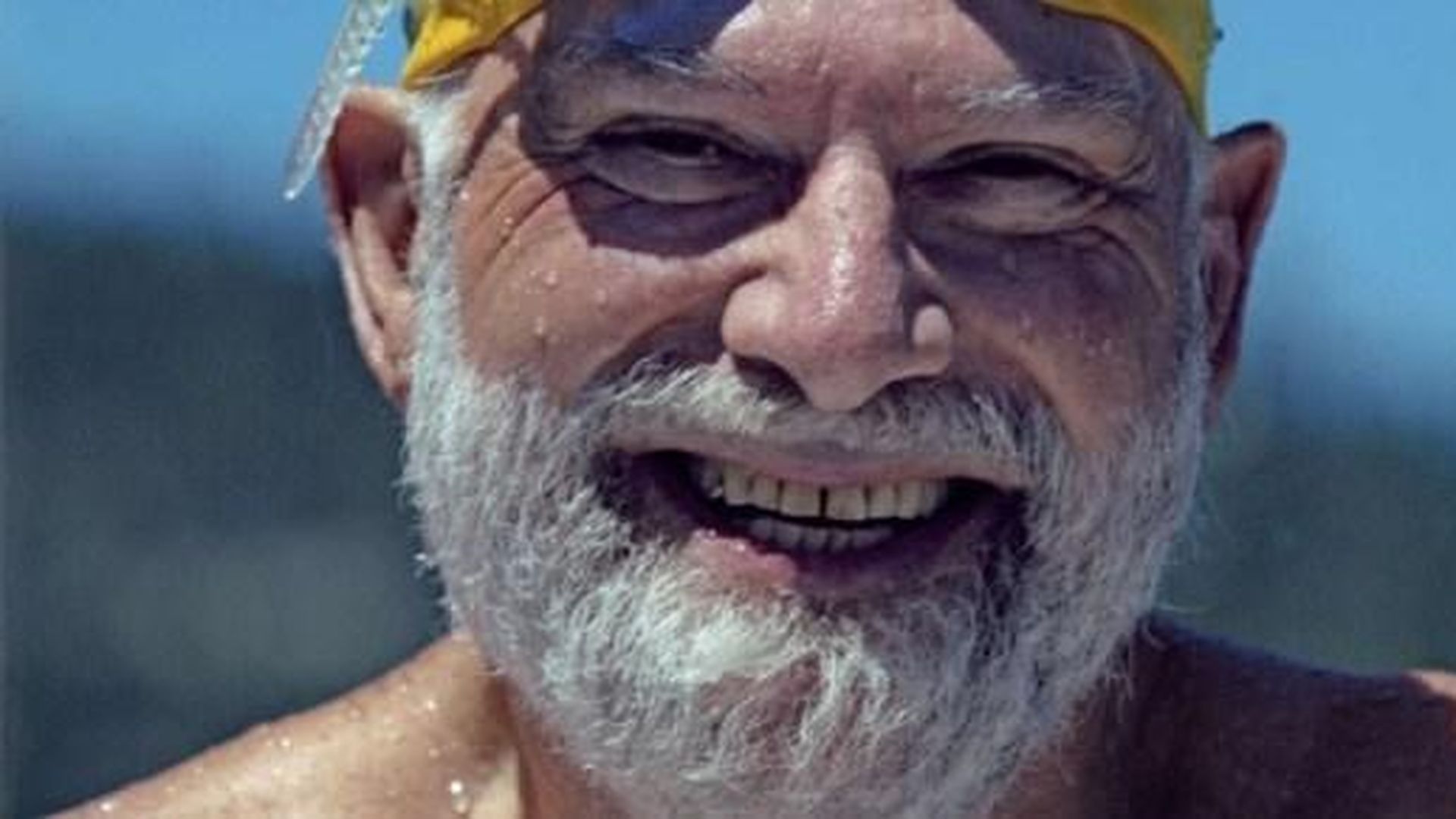 One of my favorite websites is "Brain Pickings" — lovingly curated wisdom from dead writers and artists (and some alive ones, too.) The site also does self-help.
Here are "10 learnings from 10 years of Brain Pickings":
"Allow yourself the uncomfortable luxury of changing your mind."
"Do nothing for prestige or status or money or approval alone."
"Be generous with your time and your resources and with giving credit and, especially, with your words."
"Build pockets of stillness into your life ... Without this essential stage of unconscious processing, the entire flow of the creative process is broken."
"When people try to tell you who you are, don't believe them ... You are the only custodian of your own integrity."
"Presence is far more intricate and rewarding an art than productivity."
"Expect anything worthwhile to take a long time ...The myth of the overnight success is just that — a myth — as well as a reminder that our present definition of success needs serious retuning."
"Seek out what magnifies your spirit."
"Don't be afraid to be an idealist."
"Don't just resist cynicism — fight it actively."