Axios Sneak Peek
September 07, 2023
Welcome back to Sneak. Smart Brevity™ count: 1,040 words ... 4 minutes.
🗣️ Mark your calendars: Former President Trump will sit for an interview with his former sparring partner Megyn Kelly next Thursday for the first time since the 2016 election.
1 big thing: GOP's shutdown divide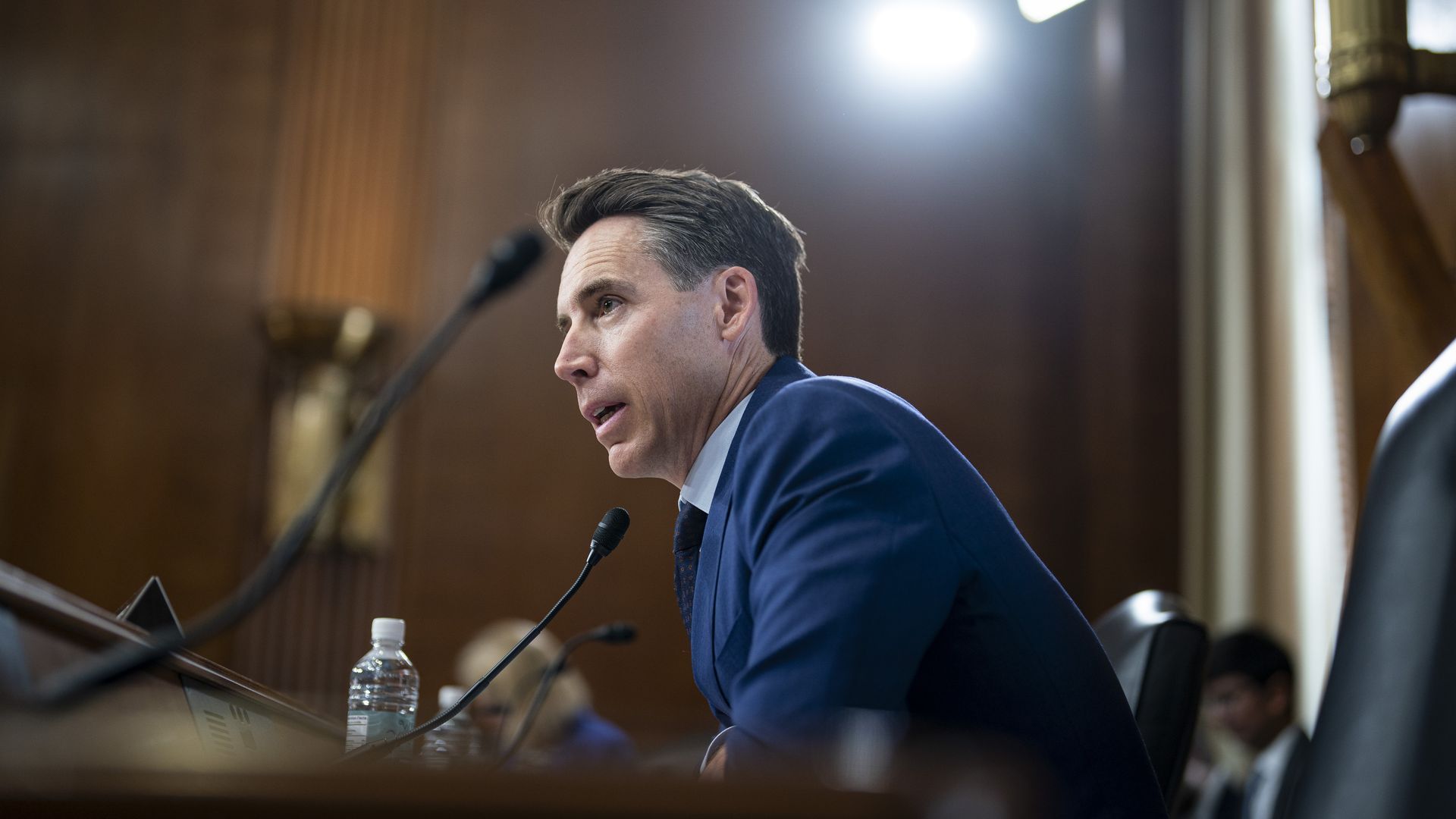 Some Senate conservatives worry their House GOP counterparts are playing with fire as they court the idea of forcing a government shutdown at the end of this month, Axios' Andrew Solender reports.
State of play: Members of the hard-right House Freedom Caucus are floating a zero-sum strategy of using all the leverage at their disposal to force spending cuts and policy concessions, even if that means allowing government funding to run out on Sept. 30.
What they're saying: "I'm just not a shutdown guy," Sen. Josh Hawley (R-Mo.) told Axios. "I don't think we ought to be using that as leverage. ... I'm probably in a different place on this than a lot of my colleagues."
Sen. Rick Scott (R-Fla.) said "we need to not shut down the government. It's important to not shut down government."
"I hope they don't shut it down," Sen. Tommy Tuberville (R-Ala.) said of the Freedom Caucus.
Yes, but: The Freedom Caucus has some backup in the Senate.
"[People] say, 'The Freedom Caucus is a danger,'" Sen. Rand Paul (R-Ky.) told Axios. "No, the danger is the status quo."
Freshman Sen. J.D. Vance (R-Ohio) said Republicans should "employ whatever tactics necessary" to get "good" appropriations bills.
"Certainly I'm willing to shut the government down," said Sen. Roger Marshall (R-Kan.). "Whatever it takes to force the issue, to slow down the government spending up here, I'm willing to do it."
The backdrop: Some Freedom Caucus members have taken an indifferent approach to government shutdowns, arguing the potential impacts are overblown.
"I'm on the record saying I'm not concerned about a government shutdown," Rep. Bob Good (R-Va.) told Axios in July. "We shouldn't implement bad policy to avoid that."
GOP hardliners are also threatening a leadership challenge to squash any repeat of House Speaker Kevin McCarthy's (R-Calif.) bipartisan deal-cutting on the debt ceiling.
Between the lines: Senate Minority Whip John Thune (R-S.D.) summed up why the prospect of a shutdown has many Republicans spooked: "We usually get blamed for it, one way or the other."
Hawley, who came into office in 2019 under the shadow of a damaging shutdown for Republicans, said that experience "probably has" colored his view of the issue.
"I don't think it's a successful or effective level in negotiations. I think it ends up hurting people," he said.
What's next: The House is out of session until next week, giving Congress just a few weeks to avert a shutdown.
In the event a stopgap measure is passed, lawmakers will still likely have only a few months to reconcile House and Senate appropriations bills that diverge sharply on policy and spending levels.
2. 🇺🇦 McCarthy eyes Ukraine leverage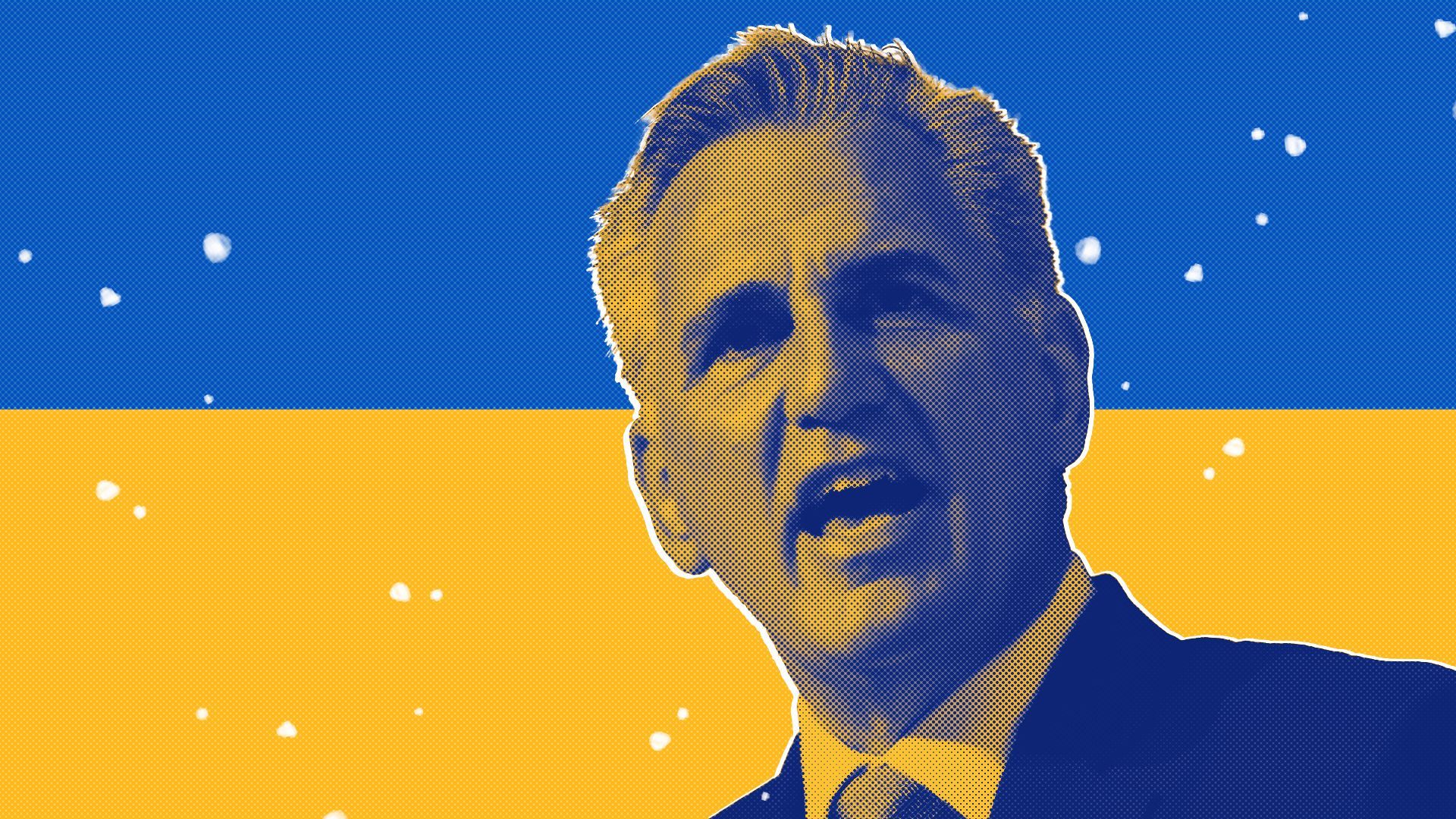 House GOP leadership is considering attaching billions of dollars in disaster relief to a stopgap spending bill — while leaving out Biden's request for additional aid to Ukraine, Punchbowl News first reported.
Instead — under pressure from his right flank — McCarthy is reportedly eyeing a separate vote on Ukraine funding in exchange for changes to the Biden administration's border policy.
Why it matters: In addition to risking a government shutdown, the gambit could threaten the flow of aid to Ukraine at a critical moment in its counteroffensive against Russia, which Secretary of State Antony Blinken said today is making "tangible progress."
Senate Republican leadership has presented a united front with Democrats and the White House on the need to continue arming Ukraine, accentuating the foreign policy divisions within the House GOP.
"Just as Ukraine starts to make real progress in their offensive, House Republicans threaten to pull the rug out from under them. Devastating," Sen. Chris Murphy (D-Conn.) tweeted today.
3. 😷 COVID politics return with a vengeance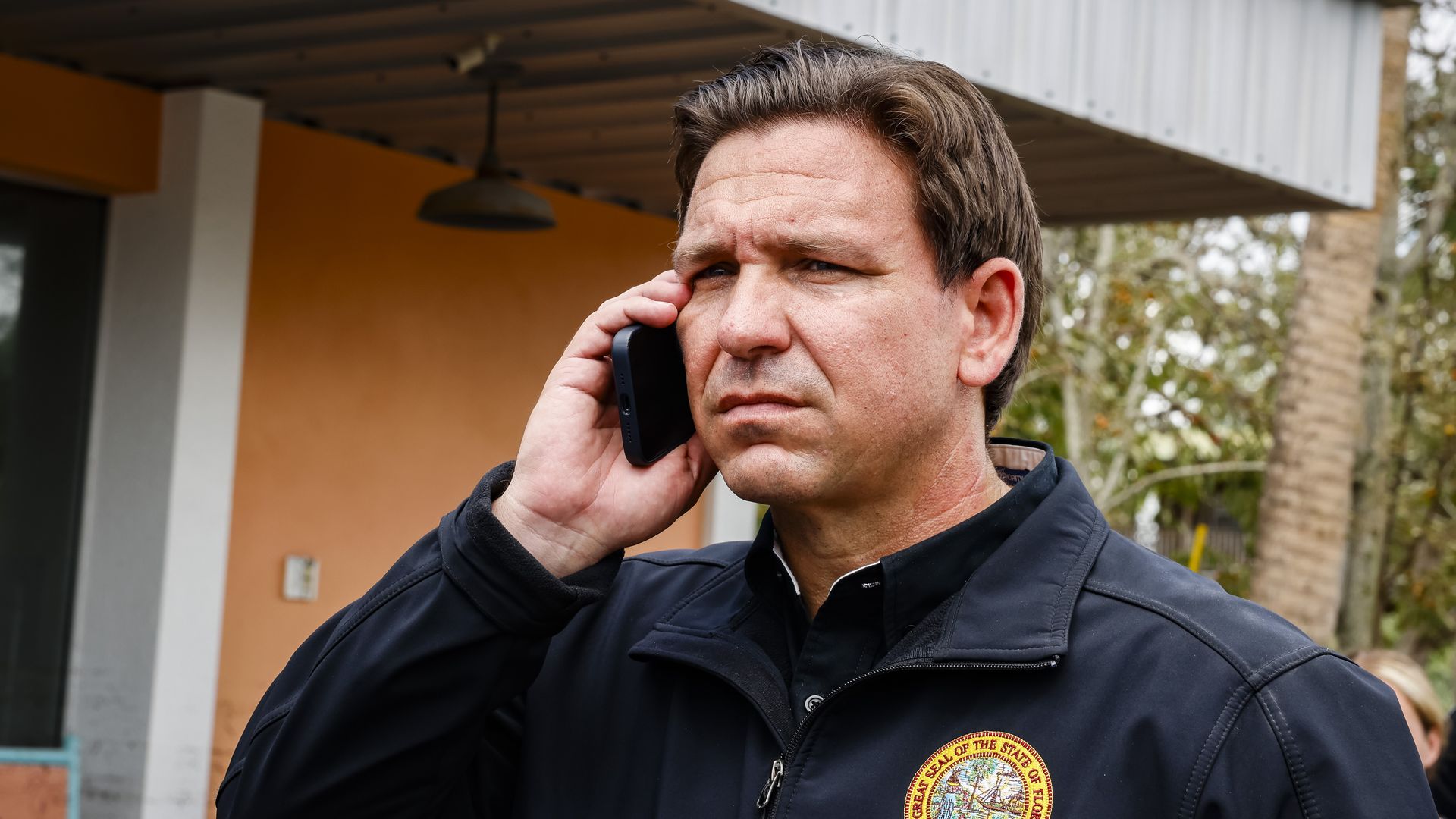 Top Republicans are using the recent uptick in COVID-19 cases to re-litigate controversial pandemic policies, including by disparaging the vaccines and pledging never to allow the return of lockdowns or mandates.
Why it matters: The COVID debate polarized the country and has continued to churn out red meat for the GOP base, with many Republicans viewing the early pandemic response as the epitome of government overreach.
Driving the news: Florida Gov. Ron DeSantis, who has staked his candidacy in large part around his record on COVID, criticized attempts to contain new virus outbreaks at a press conference today.
"People are lurching toward this insanity again," DeSantis said, promising that Florida would not join other states and cities in implementing temporary restrictions or mask mandates.
DeSantis' campaign then blasted out his comments in a press email vowing to "usher in a reckoning" for those responsible for "draconian COVID polices," including Trump officials.
Three minutes later, the Trump campaign circulated its own email accusing DeSantis of lying about his COVID record — and highlighting examples of the Florida governor praising the Trump administration's vaccine program.
In the Senate, meanwhile, Sen. Rand Paul (R-Ky.) today tried to pass a resolution via unanimous consent that would have rescinded vaccine, testing and masking requirements for Senate pages.
Shortly after Paul's effort failed, Sen. J.D. Vance (R-Ohio) unsuccessfully sought to pass a resolution barring the reimposition of federal mask mandates.
4. 👀 Talk of the town: Biden's brutal poll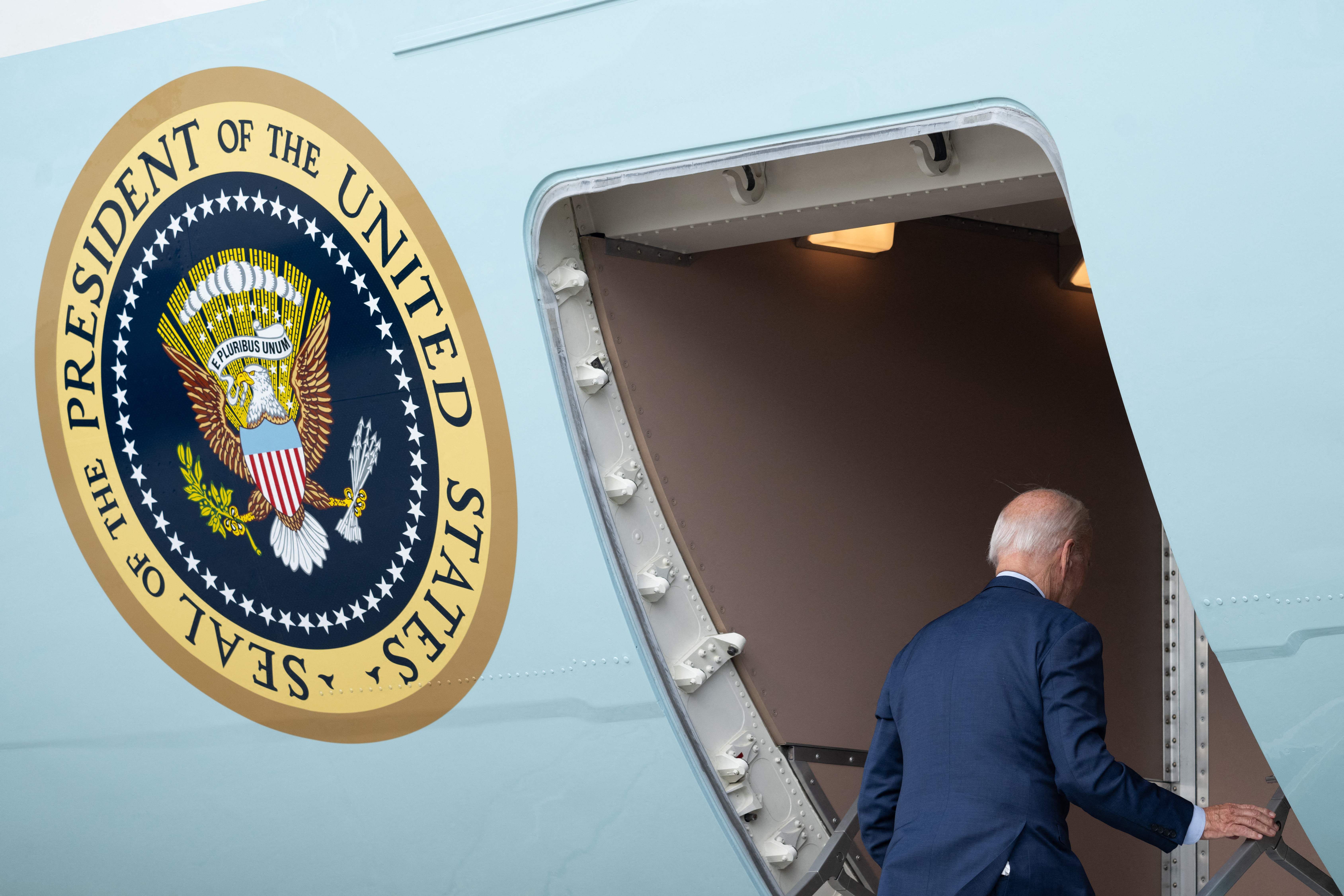 An astonishing two-thirds of Democrat-leaning voters say the party should not nominate President Biden for a second term, according to a national CNN poll released today.
When asked if there was a specific candidate they'd like to see nominated instead, 82% said "just someone besides Biden."
Why it matters: The poll — which spread like wildfire on social media today, prompting some notes of caution from Democratic operatives — is the latest sign that the 80-year-old president faces a significant enthusiasm deficit within his own party.
49% of Democrat-leaning voters said their biggest concern about Biden is his age, which is proving to be a serious vulnerability even as he's likely to face an opponent in Trump who has been indicted four times.
The poll showed Biden is neck-and-neck with every top Republican candidate other than former U.N. ambassador Nikki Haley, who leads him by six points.
5. ⚖️ Tweet du jour
🏈 Thanks for reading this week. This newsletter was copy edited by Kathie Bozanich.