Axios Sneak Peek
August 22, 2021
Welcome back to Sneak.
🚨 Breaking: President Biden made three comments this afternoon while speaking about Afghanistan:
The United States has extended its perimeter around Hamid Karzai International Airport.
There were discussions with the Taliban about providing safe access to the airport.
He would not rule out staying past Aug. 31 to facilitate additional departures.
⚡ Situational awareness: Vice President Kamala Harris is scheduled to meet with Singapore Prime Minister Lee Hsien Loong in several hours, kicking off a trip that also includes a stop in Vietnam.
Smart Brevity™ count: 1,984 words ... 7.5 minutes. Edited by Glen Johnson.
1 big thing: Sources - No Biden firings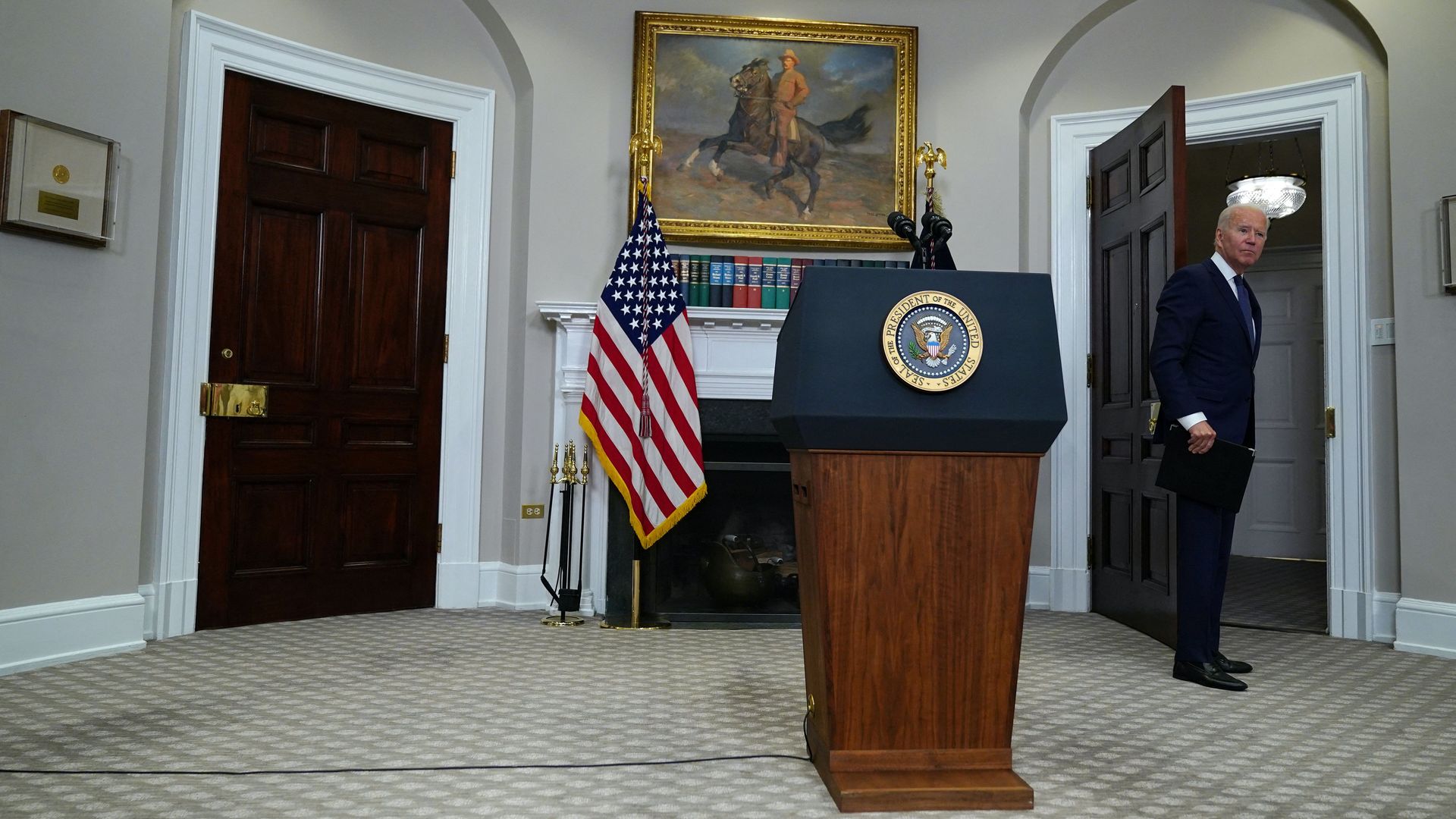 President Biden isn't inclined to fire any senior national security officials over the chaos in Kabul unless the situation drastically deteriorates or there's significant loss of American life, people familiar with the matter tell Axios' Hans Nichols and Jonathan Swan.
Why it matters: Dismissing national security adviser Jake Sullivan, Secretary of State Antony Blinken, Defense Secretary Lloyd Austin or CIA Director William Burns would be tantamount to admitting a mistake, and the president stands by his decision.
While acknowledging the U.S. withdrawal from Afghanistan has been "messy" and the Taliban captured the country quicker than he anticipated, Biden is deeply committed to his policy, the people tell Axios.
"I think that history is going to record this was the logical, rational, right decision to make," Biden said this afternoon at the White House.
"Let me be clear: The evacuation of thousands of people from Kabul was going to be hard and painful no matter when it started, when we began. It would have been true if we had started a month ago — or a month from now. There's no way to evacuate this many people without pain and loss of heartbreaking images you see on television. It's just a fact."
Between the lines: Over 40 years in Washington, Biden has a reputation of being hard and demanding on his staff but also loyal. He raises his voice yet rarely fires anyone.
Longtime advisers are doubtful any heads will roll but caution the dynamic could change if any Americans are killed by the Taliban or other radical Islamic groups.
Right now, the focus is on the mission at hand, leaving little time for political machinations or recriminations.
The big picture: While scenes of desperation and despair continue outside Kabul's airport, the world has little visibility into what's happening in the rest of the country. There've been sporadic reports of Taliban reprisals against Afghans who aided the NATO coalition during the past 20 years.
The White House wants the focus to be on the successful air transport out of Kabul and has been giving regular updates on evacuation. A pool report released today said some 25,100 personnel have departed on military and coalition aircraft since Aug. 14.
The U.S. has rescued more than 100 Americans who couldn't get to the airport, with potential additional military operations planned for outside the wire, according to internal U.S. government documents reviewed by Axios.
At the airport gates, a handful of Afghans have presented U.S. passports that don't belong to them, highlighting the challenge of the broader screening effort.
2. GOP ad-makers jump on Afghan footage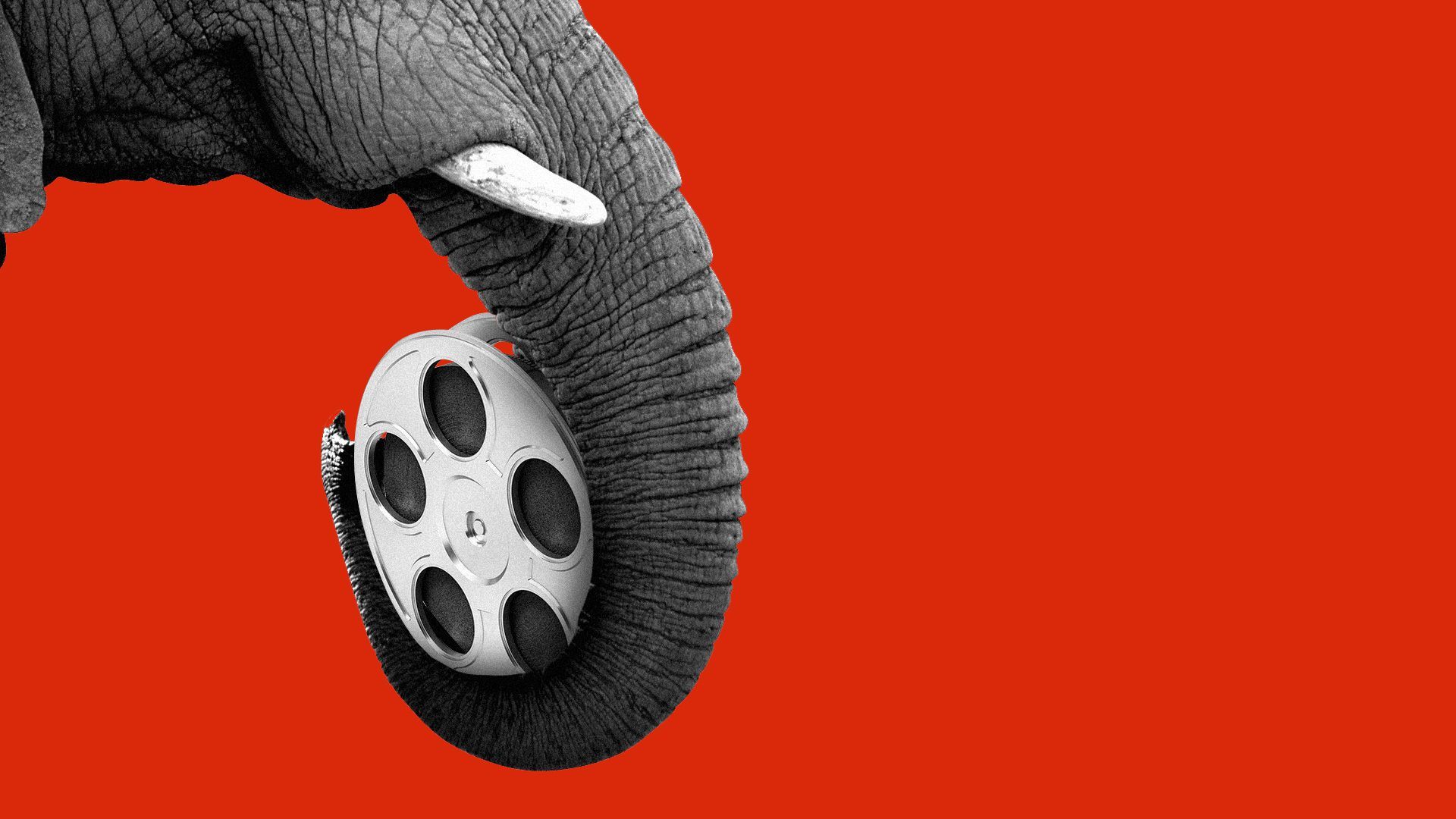 Footage from Afghanistan is already starting to pop up in Republican political ads, and GOP consultants tell Axios' Lachlan Markay it's going to provide TV-ready ammo for attacks heading into the midterms.
Why it matters: The haphazard U.S. withdrawal is the first major policy vulnerability presented by the Biden administration. The opposition expects it to play heavily in 2022 messaging — and even in the 2024 presidential contest.
Afghanistan marks the first major U.S. military withdrawal of the digital era. So, while a few images from Saigon in 1975 are indelibly seared in the American consciousness, the ubiquity of cellphone cameras now means tons more first-hand footage.
Those harrowing images — of people falling from airplanes and babies being passed over barbed-wire barricades — are a political-persuasion goldmine.
The Democrats remind it was a Republican — George W. Bush — who started the war, and two Republicans — Donald Trump and Mike Pompeo — who set in motion the final withdrawal and negotiated its terms with the Taliban.
What's new: The America First Policy Institute, a group staffed by high-level Trump administration alumni, has already started running ads using some of the chaotic footage.
The digital spot features Taliban fighters mobilizing in seized U.S. military equipment and occupying the presidential palace in Kabul.
Another GOP-aligned group, Citizens United, is running similar ads. They make the Saigon comparison explicit, juxtaposing images of U.S. helicopters airlifting personnel out of diplomatic facilities.
The ads from both groups contrast images and video from Kabul with Biden remarks last month predicting an orderly U.S. exit.
The big picture: The images and videos coming out of Kabul are "certainly film-ready when we get to the voter-contact stage this cycle," said veteran GOP operative Jeff Roe. His firm, Axiom Strategies, is advising numerous GOP candidates in competitive races this cycle.
The clips will feed a Republican line of Biden administration ineptitude, Roe said. So even years down the line, when Afghanistan is no longer front-page news, "this is gonna be evergreen because it's a gateway drug to political incompetence."
Be smart: Rep. Liz Cheney (R-Wyo.), the daughter of former Defense Secretary Dick Cheney, told "Meet the Press" host Chuck Todd that Biden could have reversed the Trump administration's planned withdrawal, as it had on other policies it inherited.
"President Biden ignored the advice of his military leadership," she said.
3. By the numbers: The SIV crisis
The number of Afghan allies being brought to the United States on Special Immigrant Visas (SIV) had lagged until the collapse of Afghanistan forced the issue for the Biden administration, according to U.S. government data reviewed by Axios' Stef Kight.
Why it matters: While the chaos around Kabul's airport is a general humanitarian disaster for regular Afghans, it's a special concern for those who helped the U.S. government and military during the past 20 years. When Kabul unexpectedly fell, efforts to speed up the 14-step SIV process were too little, too late.
The helpers now fear retaliation from the Taliban.
A national security contact in touch with Axios' Glen Johnson relayed a text from an SIV applicant hiding in the city: "People have come to our home asking about me and my mother. ... They told [my sister] to better find me and my Mom next time they visit."
By the numbers: More than 8,000 Afghans arrived during a five-month period from the end of 2019 to the beginning of 2020. But then for over a year, only a couple hundred SIV applicants managed to make it to the U.S. each month, according to the data.
It took until July for the Biden administration to again bring in more than 1,000 Afghans during a single month.
Even when President Trump began announcing his intention to withdraw troops toward the end of 2020, far fewer Afghan SIV holders were arriving than in earlier years.
Coronavirus protocols shuttered embassies around the world, and entirely suspended critical in-person SIV interviews in Kabul for almost a year, as Axios has reported.
Be smart: Lawmakers, veterans and even members of the State Department complained throughout this year that Biden was too slow in accelerating the process before the collapse of the government made the problem eminently clear. (Subscription required.)
4. Democrat brushes off Kabul fallout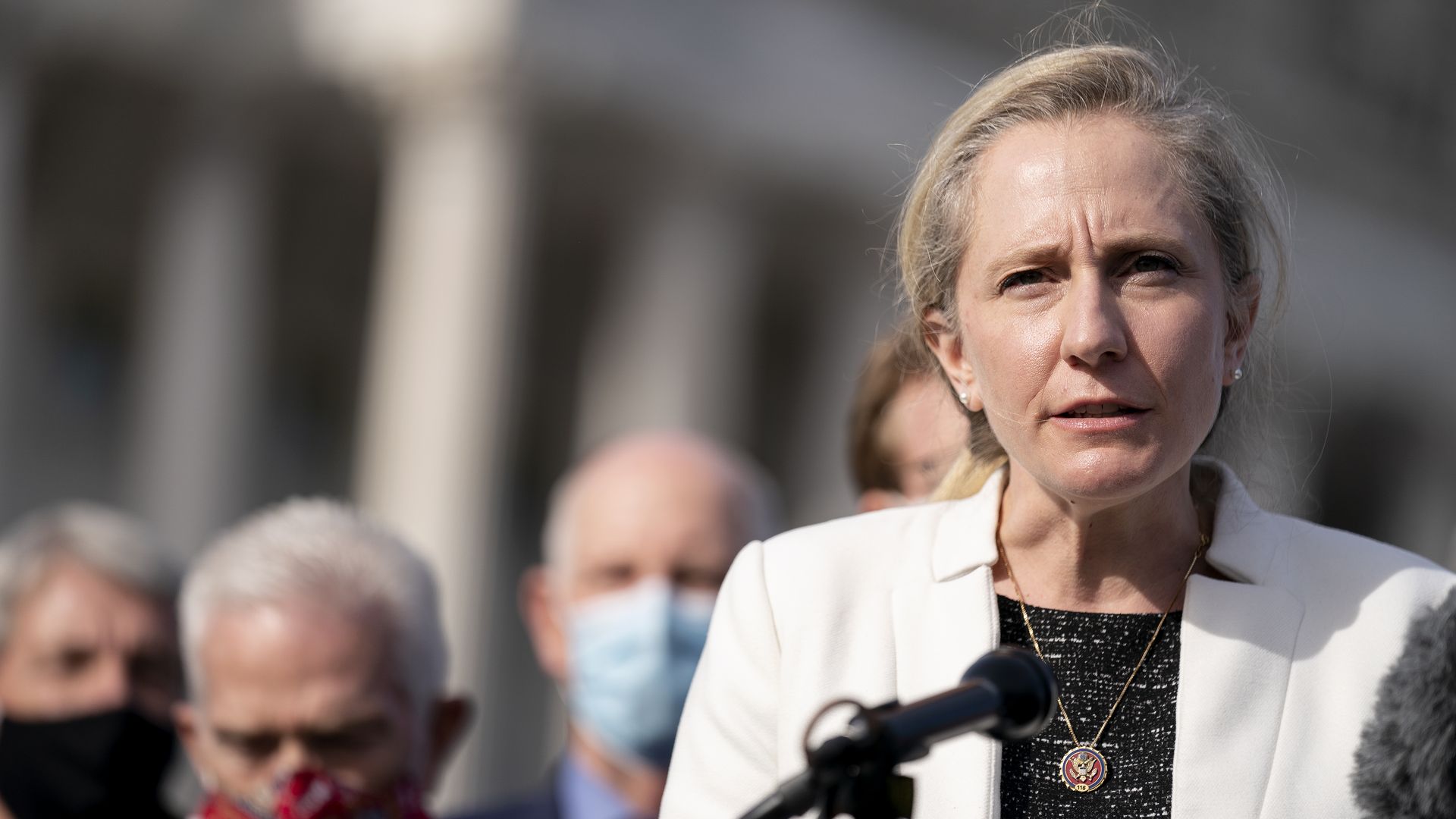 Republican efforts to saddle the Democrats with fallout from the fall of Kabul won't necessarily fly with voters — or instill fears in midterm candidates.
Why it matters: Axios' Sarah Mucha traveled to Virginia's 7th District last week, where Rep. Abigail Spanberger is running for re-election in a bellwether district. She focused solely on selling Biden's stimulus package and the bipartisan infrastructure deal still working its way through Congress.
In conversations the congresswoman had with her Richmond-area constituents, Afghanistan didn't come up.
She drew greater reaction for her efforts to bring broadband to rural areas.
"We might not have a Taliban, but with the Capitol insurrection and the partisanship, we don't have a government that functions," said Carena Ives, a 53-year-old restaurant owner. "We need to focus on home."
What they're saying: It's just one piece of evidence, albeit anecdotal, that Biden's handling of the Afghanistan withdrawal may not be the political cudgel Republicans hope for the midterms.
"I don't blame Trump. I don't blame Biden, because he continued the withdrawal. We can't perfect the world," said Annie Tobey, 61.
Elyse Shoenig, 75, whose late husband was a Vietnam veteran, said when she saw the images from the fall of Kabul, she was immediately reminded of Saigon.
Asked whether it will affect the way she votes, she replied, "Not yet. But I will need to see the situation play out."
Between the lines: Spanberger, 42, is a former CIA officer who defeated a Republican in 2018 to end the GOP's 36-year hold of the district.
She was narrowly re-elected in 2020, as Joe Biden squeaked by Trump in the 7th District.
Spanberger was thrust into the spotlight just after Election Day, when a leaked phone conversation caught her criticizing the defund-the-police rhetoric embraced by some Democrats.
As if channeling her constituents' current thinking, Spanberger held a roundtable focused on expanding broadband at a rural brewery. She also stopped by Carena's Jamaican Grille to learn how the stimulus bill had helped keep the restaurant afloat.
Spanberger told Axios she's still prepared for Afghanistan to be used as a political weapon.
"[Opponents] will use anything for political leverage. They'll use the fact that I drink a decaf as opposed to a caffeinated coffee, but even the most engaged or disengaged voter recognizes that this is a complicated issue," she said.
5. Pelosi stares down dissenters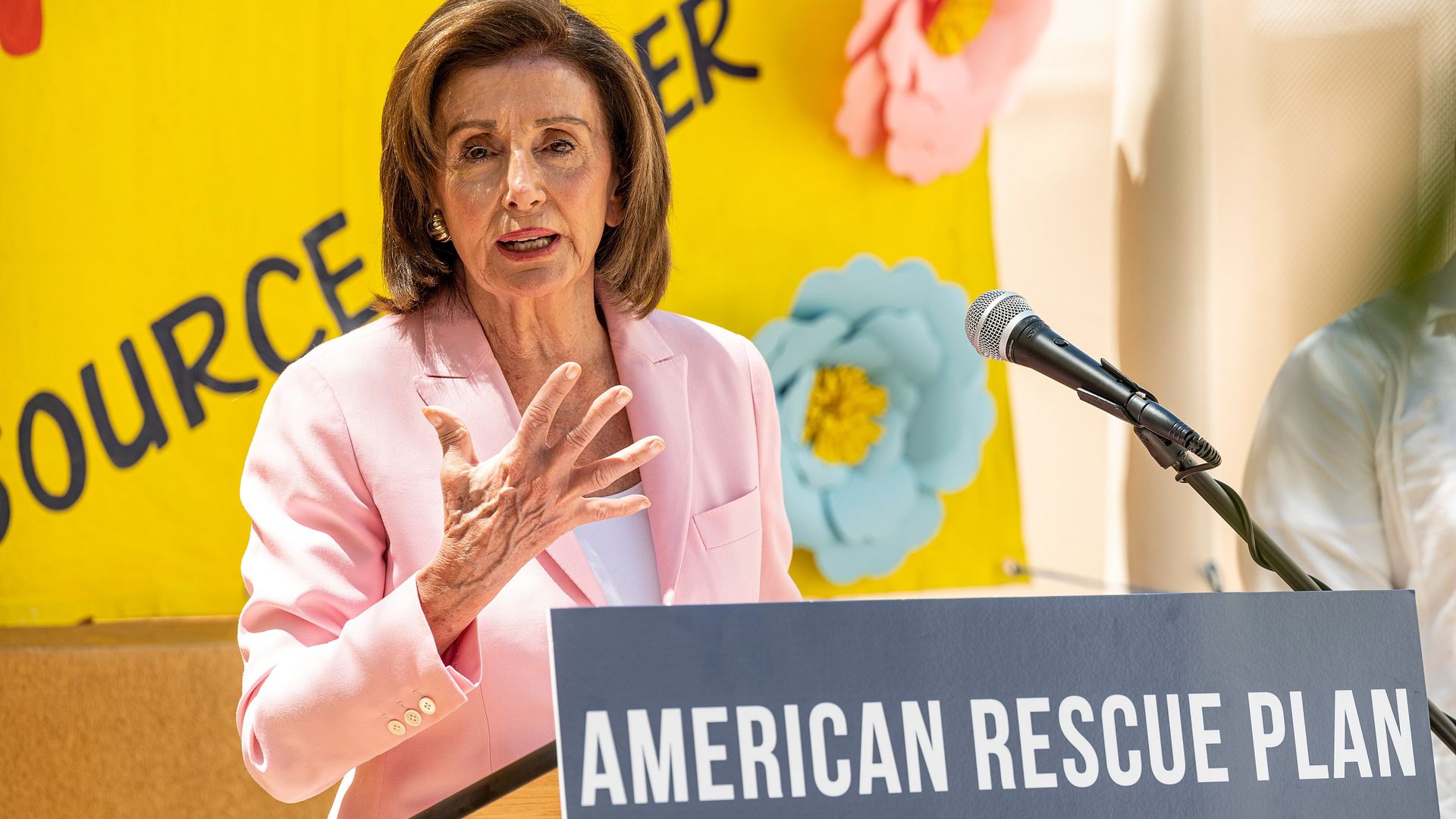 House Speaker Nancy Pelosi is staring down the nine centrist lawmakers demanding an immediate vote on the bipartisan infrastructure package — all but daring them to sink Biden's Build Back Better agenda, Hans also reports.
Driving the news: White House officials and congressional leaders have been pressing the nine throughout the weekend to withdraw their threat to vote against consideration of the $3.5 trillion budget reconciliation package on Monday.
"Right now, the position of the nine is we are not going to vote for the budget resolution until we get the BIF done," Rep. Carolyn Bourdeaux (D-Ga.) told Axios, referring to the bipartisan infrastructure bill.
"When you eat an apple, you eat it one bite at the time," she said. "We need to take the first bite, chew it and digest it and get to the next bite."
White House and congressional officials are confident they'll eventually force the nine to back down on this week's procedural vote, though some of the nine have substantive objectives to spending an additional $3.5 trillion.
The big picture: The nine lawmakers want the House to vote first on the $1.2 trillion bipartisan bill, which includes $550 billion in new spending on roads, bridges and broadband.
Sens. Joe Manchin (D-W.Va.) and Kyrsten Sinema (D-Ariz.) have been privately advising the House centrists — led by Rep. Josh Gottheimer (D-N.J.), head of the Problem Solvers Caucus — about how to negotiate with the White House and congressional leaders.
The House breaks from a seven-week recess tomorrow to consider the spending plans. On Saturday, Pelosi reiterated her dual-track approach in a "Dear Colleague" letter, indicating she wouldn't blink.
"The House is hard at work to enact both the Build Back Better plan and the bipartisan infrastructure bill before October 1st, when the BIF would go into effect," she wrote.
Go deeper: Prominent economists — led by Austan Goolsbee, former chairman of the Council of Economic Advisers — are trying to build momentum for Biden's plans. They insist the new spending won't add to inflation.
"Both the bipartisan infrastructure deal and the Build Back Better agenda could ease some inflationary pressures by introducing significant supply-side measures into the economy," more than 70 economists are writing to congressional leaders, Axios has learned.
Between the lines: Outside groups are running dual ad campaigns, targeting the nine lawmakers.
The League of Conservation Voters (LCV) and Climate Power are encouraging constituents in their districts to urge the lawmakers to seize the "once-in-a-generation opportunity" to fight climate change and create clean energy jobs.
The nonpartisan group No Labels is running a six-figure ad buy on national cable to bolster and encourage them.
6. Tweet du jour: Final plea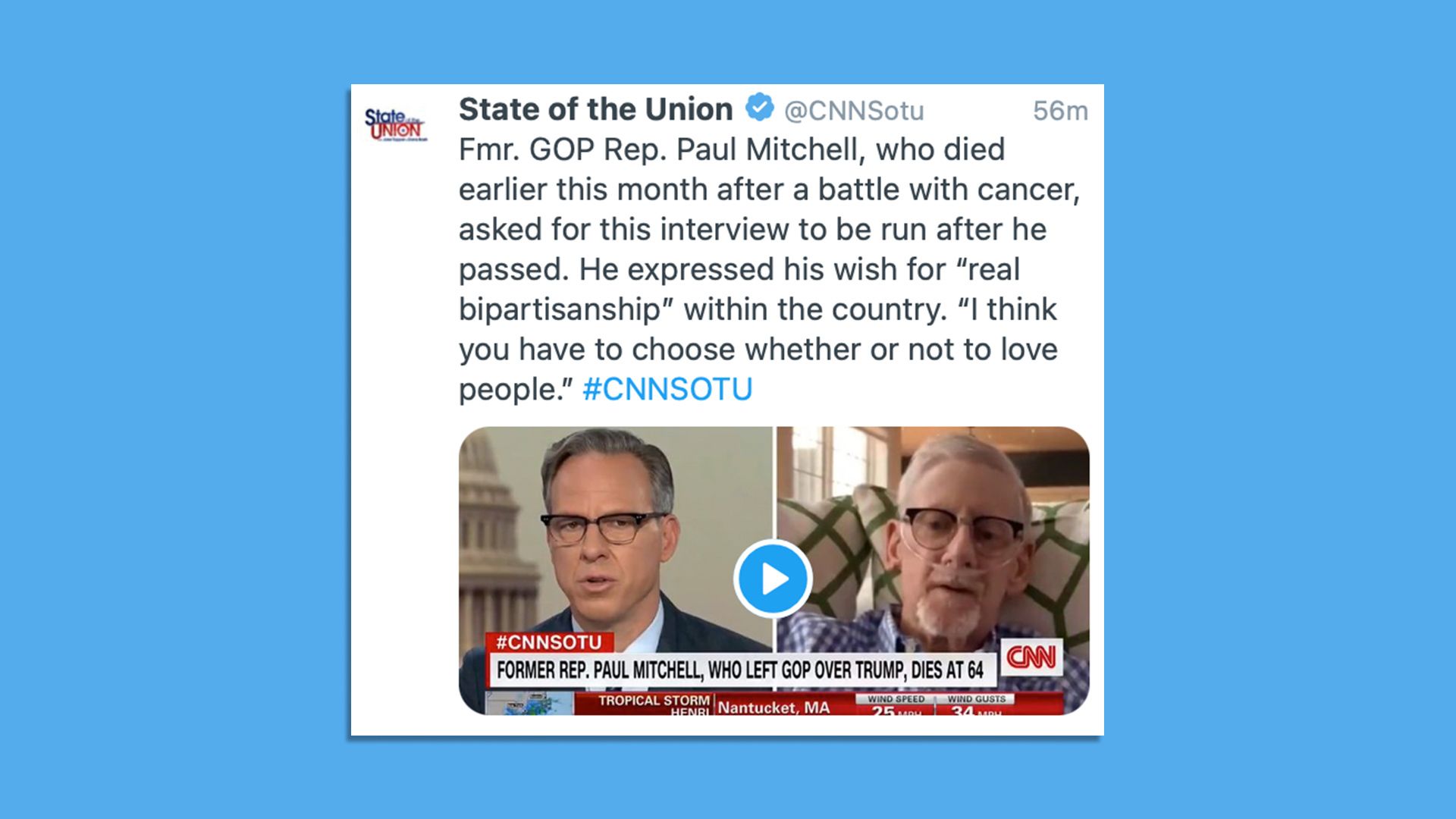 📬 Thanks for reading. We'll be back next Sunday, with additional Sneak Peek Thought Bubbles this month to recap the latest congressional action. Tell your family, friends and colleagues, they can subscribe to this or any of Axios' free newsletters by clicking here.