Axios Sneak Peek
March 01, 2023
Welcome back to Sneak. Smart Brevity™ count: 993 words ... 3.5 minutes.
⚡ Situational awareness: Draft legislation to stop Rep. George Santos (R-N.Y.) from profiting after leaving office has garnered support from several of his Republican colleagues, Axios' Andrew Solender scooped.
1 big thing: Capitol Hill's great unifier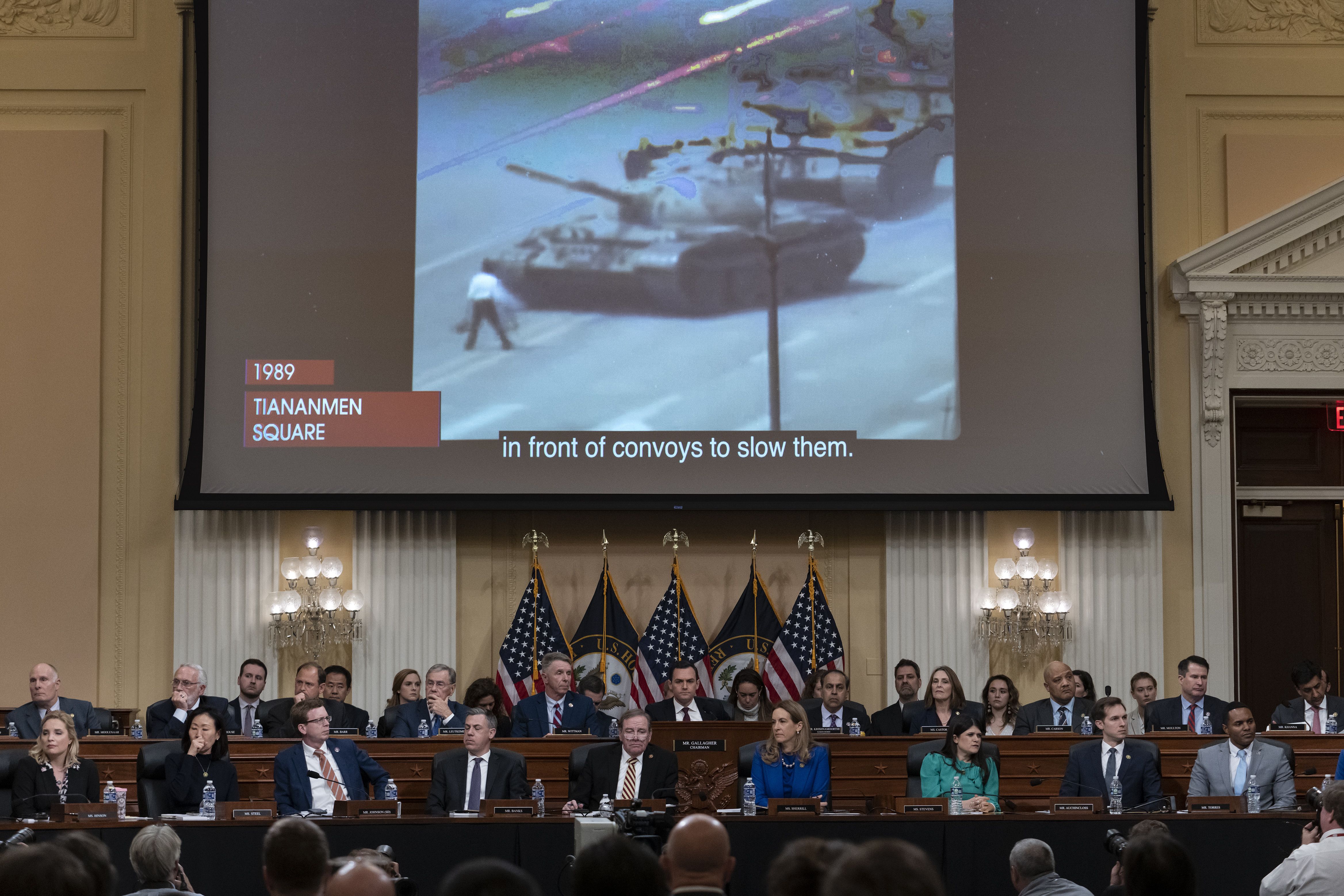 The legacy of the 118th Congress — even amid its high-profile divisions — is set to be defined by an unprecedented focus on the threat emanating from the Chinese government, Axios' Zachary Basu and Sophia Cai write.
Why it matters: With President Biden wielding a veto and Republicans prioritizing sweeping investigations, China is the only issue positioned to pierce Capitol Hill's bitter partisan bubble on a consistent — and meaningful — basis.
It's a testament to just how far the bipartisan consensus on China has shifted over the past six years, as the relationship between the world's two largest economies threatens to spiral into more direct confrontation.
While the last Congress frequently condemned Beijing's human rights abuses, the next two years will bring a bipartisan China agenda unparalleled in its scope and intensity.
Driving the news: The House select committee on China — established last month with an overwhelming 365-65 bipartisan vote — debuted tonight with a prime-time hearing focused on the "overall threat" posed by the Chinese Communist Party.
An opening video obtained by Axios showed footage from different phases of CCP rule — from the Great Leap Forward of 1958 to Mao's Cultural Revolution and the 1989 Tiananmen Square massacre.
Witnesses include former Trump national security adviser H.R. McMaster and former deputy national security adviser Matt Pottinger, two China hawks who are widely respected across the aisle.
The big picture: Republicans frequently accuse Biden of being soft on China, but the past several weeks alone have revealed remarkable policy alignment — albeit with minor disagreements — between the two parties.
What they're saying: "The Chinese Communist Party likes nothing better than to have divisions between Democrats and Republicans," Rep. Raja Krishnamoorthi (D-Ill.) said in a joint CBS appearance with Rep. Mike Gallagher (R-Wis.) this weekend. "We have to get over that to be effective."
2. 📈 February Trump bump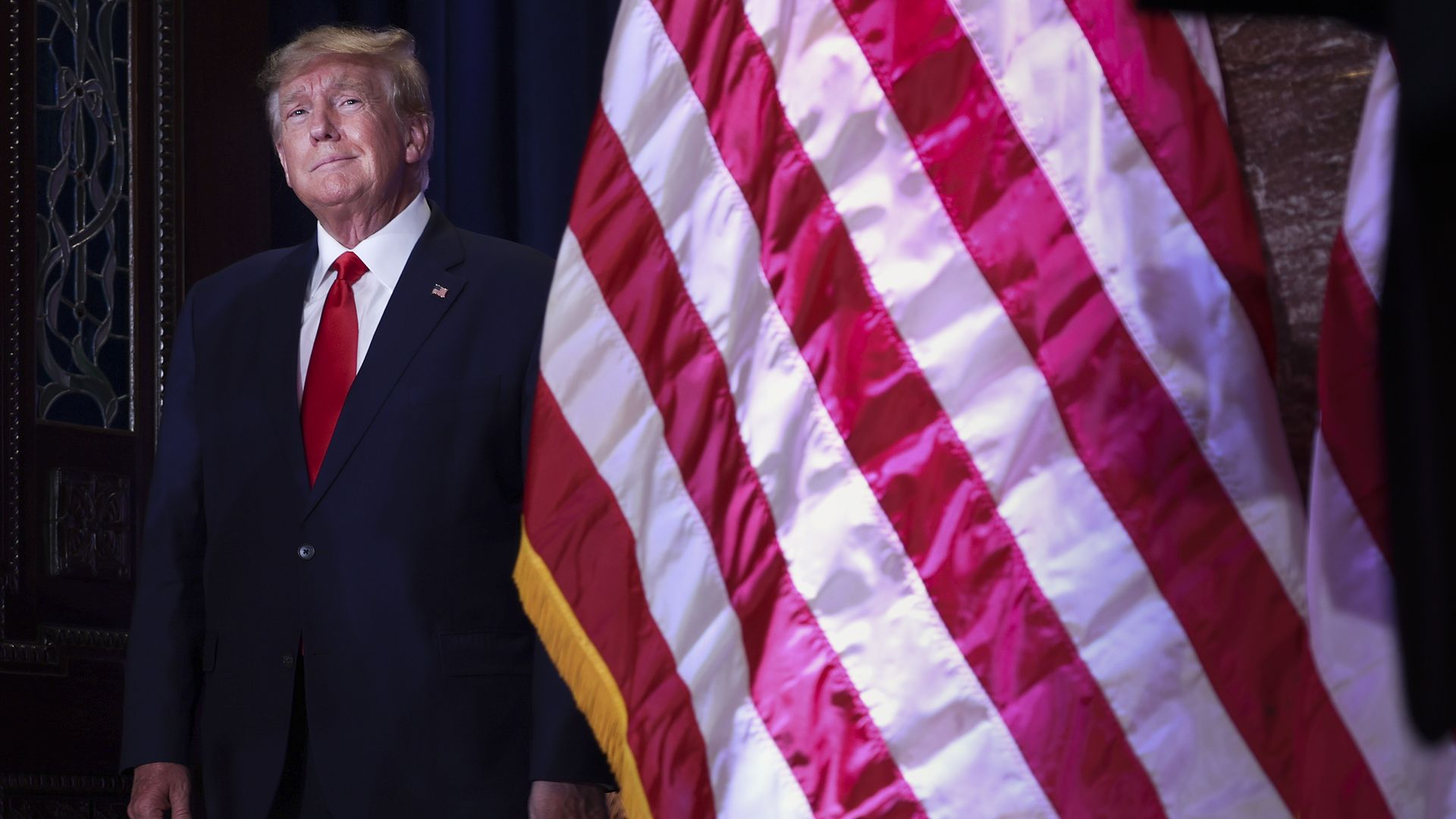 Four new polls show former President Trump receiving a boost in Republican support — with one survey showing him hitting 50% support in a crowded GOP field, Axios' Josh Kraushaar writes.
Why it matters: After a shaky start to his presidential campaign, Trump has quietly found his footing over the last month.
His visit to the derailment site in East Palestine, Ohio — ahead of President Biden and Transportation Secretary Pete Buttigieg — showed off a touch of empathy, at least by Trump standards.
The former president got out of his mega-rally comfort zone in favor of several small campaign stops for ice cream in South Carolina and McDonald's in Ohio, where his impromptu visits were well-received by the restaurant staff.
By the numbers: A new Emerson poll found Trump with a 30-point lead (55%-25%) against Florida Gov. Ron DeSantis — up from a 26-point lead (55%-29%) over DeSantis in Emerson's January survey.
What to watch: As DeSantis ramps up his unofficial campaign, he's expected to visit early-primary states Iowa, New Hampshire, Nevada and possibly South Carolina in the coming weeks, the N.Y. Times reports.
3. 🏛️ McCarthy shrugs off Jan. 6 backlash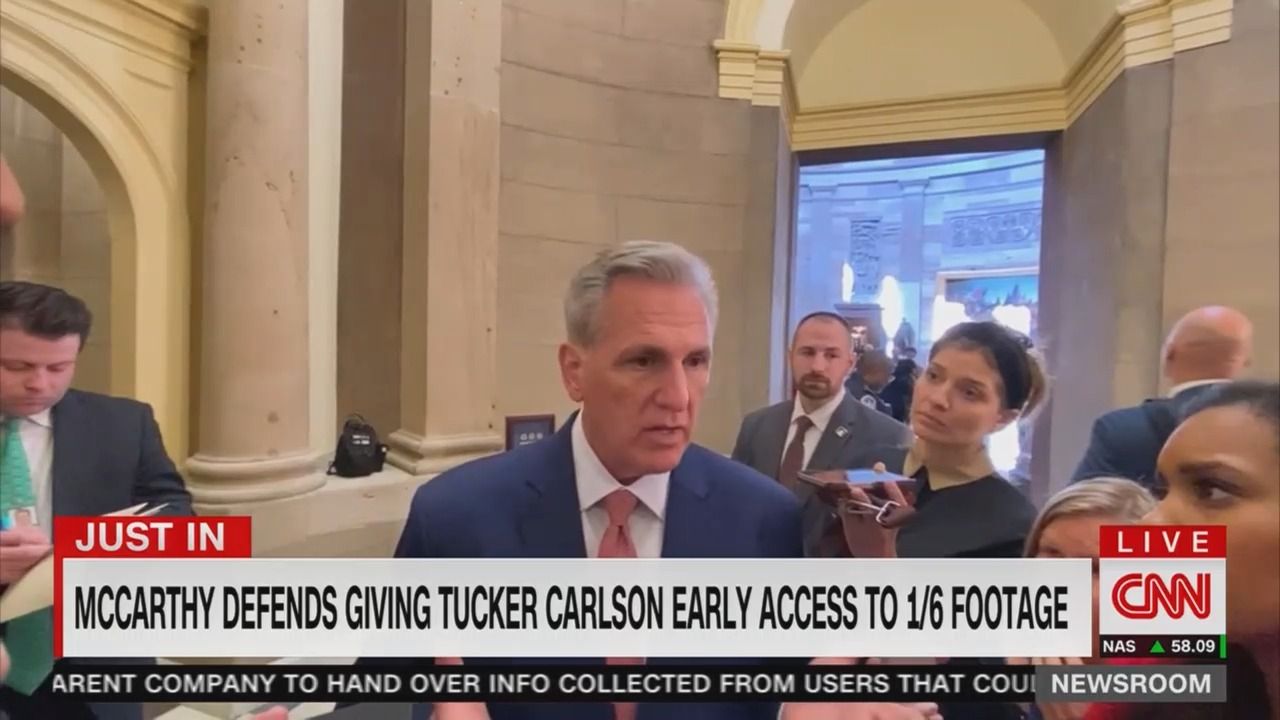 After dodging reporters yesterday, House Speaker Kevin McCarthy (R-Calif.) defended his decision to give Fox News' Tucker Carlson exclusive access to 41,000 hours of Capitol footage from Jan. 6.
"It almost seems like the press is jealous," McCarthy told the Washington Post. "And that's interesting because every person in the press works off exclusives on certain things."
"People like exclusives, and Tucker is someone that's been asking for it," he added, referring to a host who has spread baseless conspiracy theories about Jan. 6. "So I let him come in and see it, but everyone's gonna get it."
What to watch: Despite the unpopular politics of relitigating Jan. 6, House Republicans are now pushing to give Capitol riot defendants access to the footage on a "case-by-case basis."
4. 👀 White House eyes "new Rick Scott"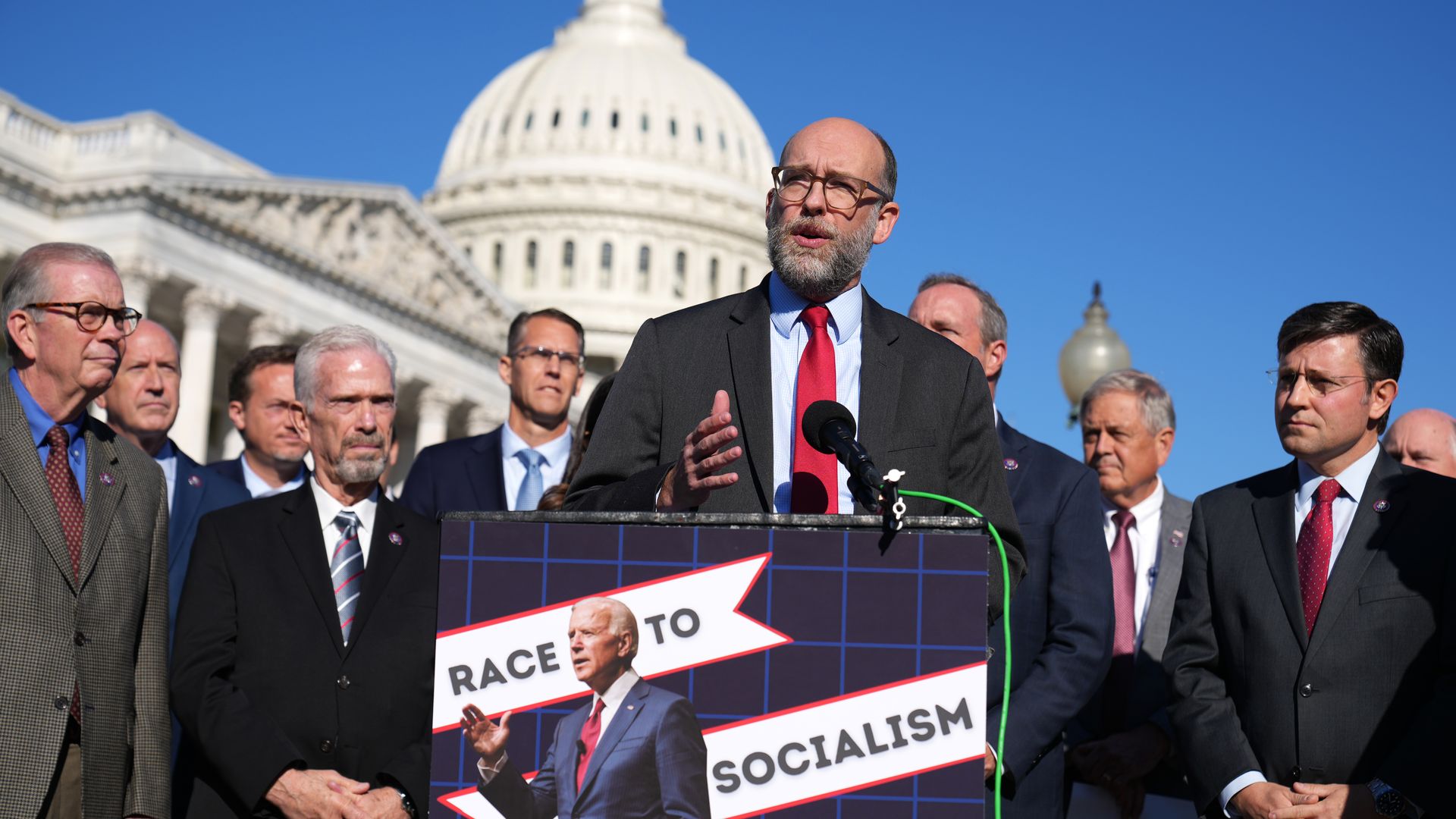 Now that Sen. Rick Scott (R-Fla.) has explicitly exempted Social Security and Medicare from his plan to sunset all federal legislation every five years, White House officials are targeting a new GOP foil in the spending standoff.
Russell Vought, a former Trump budget director who now leads the pro-Trump Center for Renewing America, is closely advising House Republicans.
A 10-year budget proposal Vought has circulated includes $2 trillion in cuts to Medicaid, more than $600 billion in cuts to the Affordable Care Act and more than $400 billion in cuts to food stamps, the Washington Post reports.
What they're saying: "Make no mistake: If MAGA Republicans try to take away people's health care by gutting Medicaid and the Affordable Care Act, I will stop them," Biden vowed in an economic speech in Virginia Beach today.
📬 Thanks for reading. This newsletter was edited by Zachary Basu and copy edited by Sheryl Miller.