Axios Sneak Peek
February 24, 2023
Welcome back to Sneak. Smart Brevity™ count: 992 words ... 3.5 minutes.
1 big thing: Trump's GOP shield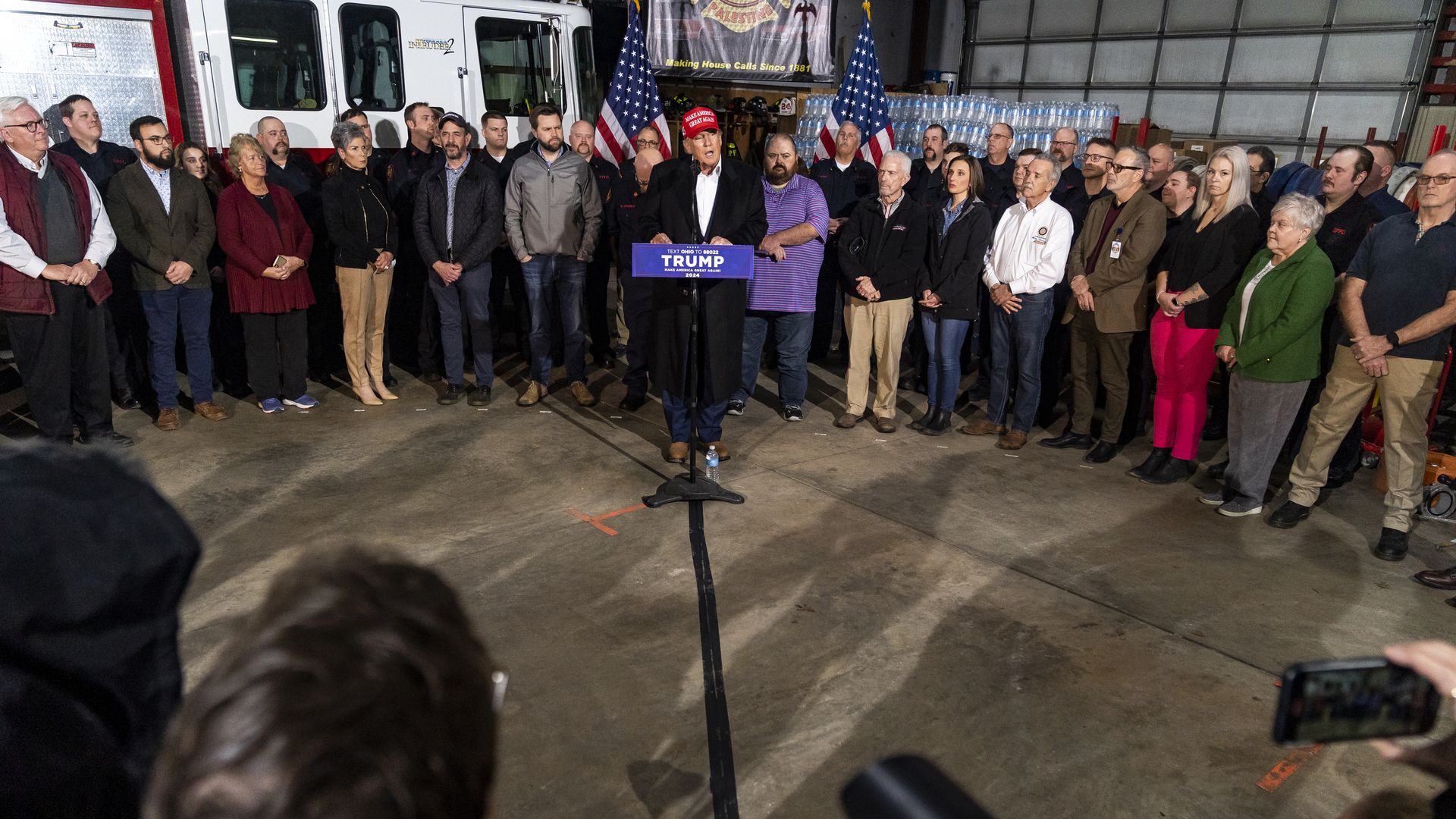 The GOP's 2024 presidential field has an inertia problem.
Former President Trump is a wounded front-runner who Republicans privately fear will lose to President Biden if he's the nominee.
But he won't go away until a Republican challenger steps into the middle of the ring to dislodge him, and so far, every viable contender is pulling their punches.
Driving the news: Trump's polling numbers dipped after his lackluster November announcement, which failed to scare off potential rivals in the way he had hoped.
But instead of hitting Trump while he's down, other potential Republican candidates have been busy trying to define themselves while dancing around the elephant in the room.
In the meantime, Trump has been hurling unanswered attacks at his GOP rivals and testing fresh ways to reset his campaign — including with a visit to East Palestine, Ohio, yesterday that reminded many Republicans of his populist star power.
State of play: Few see a lane for a brazenly anti-Trump Republican to win the nomination, but running as a shadow of the former president without his rabid base of supporters poses its own huge challenges.
Between the lines: Where these Republicans have tried to take shots at Trump, they've been subtle and mostly at the margins.
Haley's mental competency test for politicians over the age of 75 works as a clever jab at Trump veiled as an attack on Biden.
Pence has set himself apart by embracing two explosive issues — abortion and cuts to Social Security and Medicare — that Trump sees as political losers.
DeSantis mostly praises Trump in his new book, according to The Guardian, with minor criticisms of some of his pandemic decisions.
What to watch: If and when a challenger does take on Trump directly — in a GOP debate, for example — some Republicans fear the former president will go nuclear and bring the whole party down with him.
2. 🐘 GOP to donors: Top-of-ticket quality matters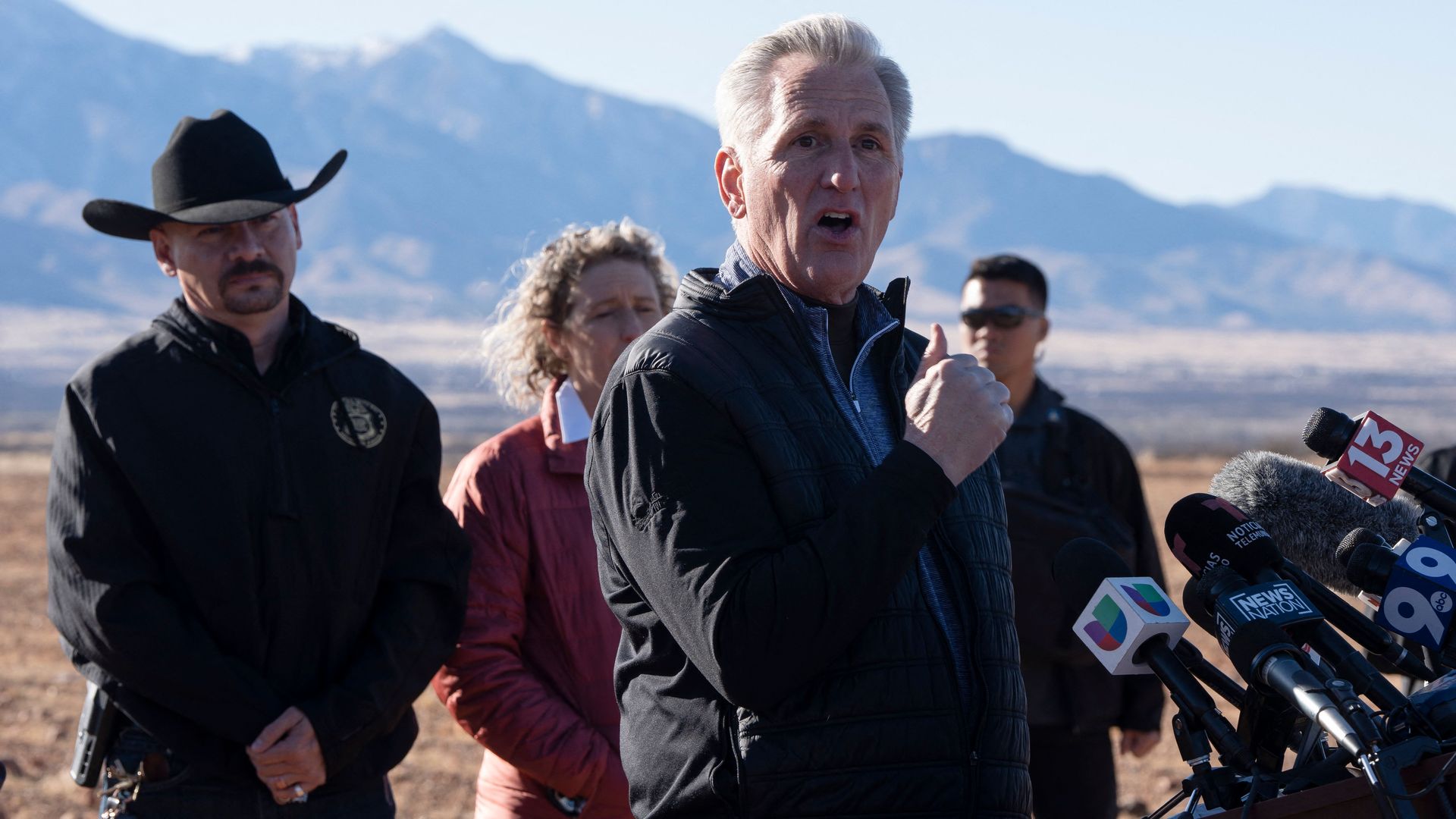 House Speaker Kevin McCarthy (R-Calif.) is privately telling big-dollar donors that bad candidates for governor and Senate were a top reason the GOP didn't win more House seats in 2022, emphasizing that quality candidates matter up and down the ticket.
Driving the news: McCarthy and Rep. Richard Hudson (R-N.C.), the new NRCC chairman, gave their theory of the case in slick slide presentations to top donors and lobbyists at a retreat at the Ritz-Carlton in Key Biscayne, Florida, last weekend, Axios' Hans Nichols and Josh Kraushaar report.
Hudson explored the "myths vs. facts" of the 2022 election, according to slides shared with Axios by an attendee.
One slide bluntly explained why the "top of the ticket mattered," pointing out that three Republican House candidates in Pennsylvania outperformed far-right gubernatorial nominee Doug Mastriano by six to 20 points. But all three House nominees still lost their races.
In Michigan, the drag from Republican Tudor Dixon in the governor's race meant that the GOP won only one out of three close House contests.
McCarthy told donors that bad gubernatorial candidates cost his party some eight seats, according to people in the room.
Between the lines: McCarthy also noted that House Republicans have added seats in the last two cycles, in sharp contrast to Senate Republicans.
In a world in which donors have a finite amount of resources to spend, McCarthy's message was clear: Betting on the House GOP is a better return on investment.
3. 💸 Scoop: Biden's top Treasury economist heads for exits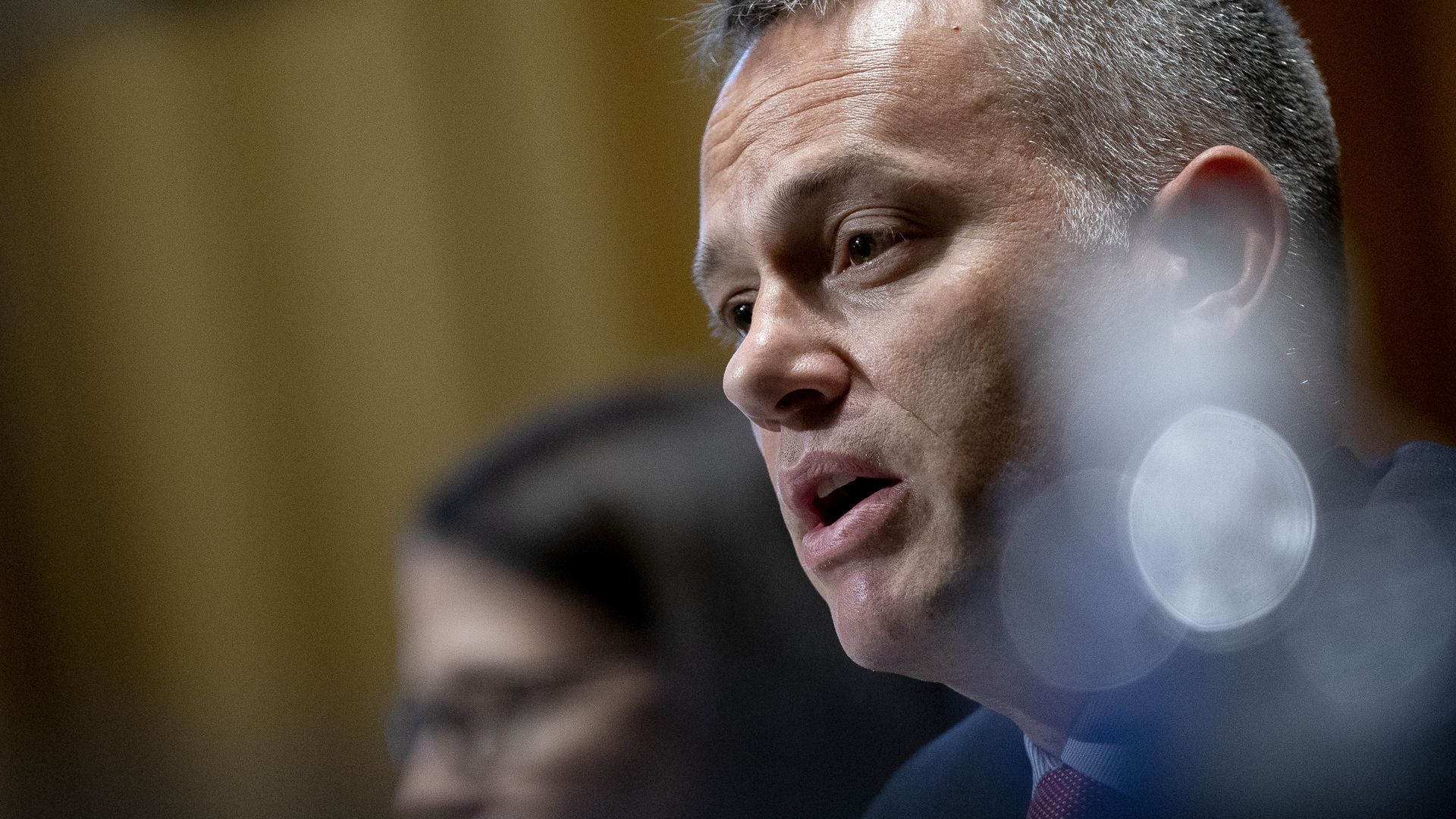 Ben Harris, the chief economist at the Treasury Department and a key architect of Biden's price cap on Russian oil, is preparing to leave the administration in the coming weeks, Hans has learned.
In retaliation for his work on imposing economic costs on Russia over its invasion of Ukraine, Moscow put Harris on a sanctions list.
The big picture: Harris, a professor at Northwestern University's Kellogg School of Management before joining the administration, will be the latest economic official to leave the administration after relatively little turnover in Biden's first two years.
Biden replaced Brian Deese, the NEC director, with former Fed Vice Chair Lael Brainard last week.
Brainard's departure from the Fed will leave an opening that requires Senate confirmation, giving Republicans an opportunity to litigate Biden's — and the central bank's — response to rising inflation.
4. 📊 Poll du jour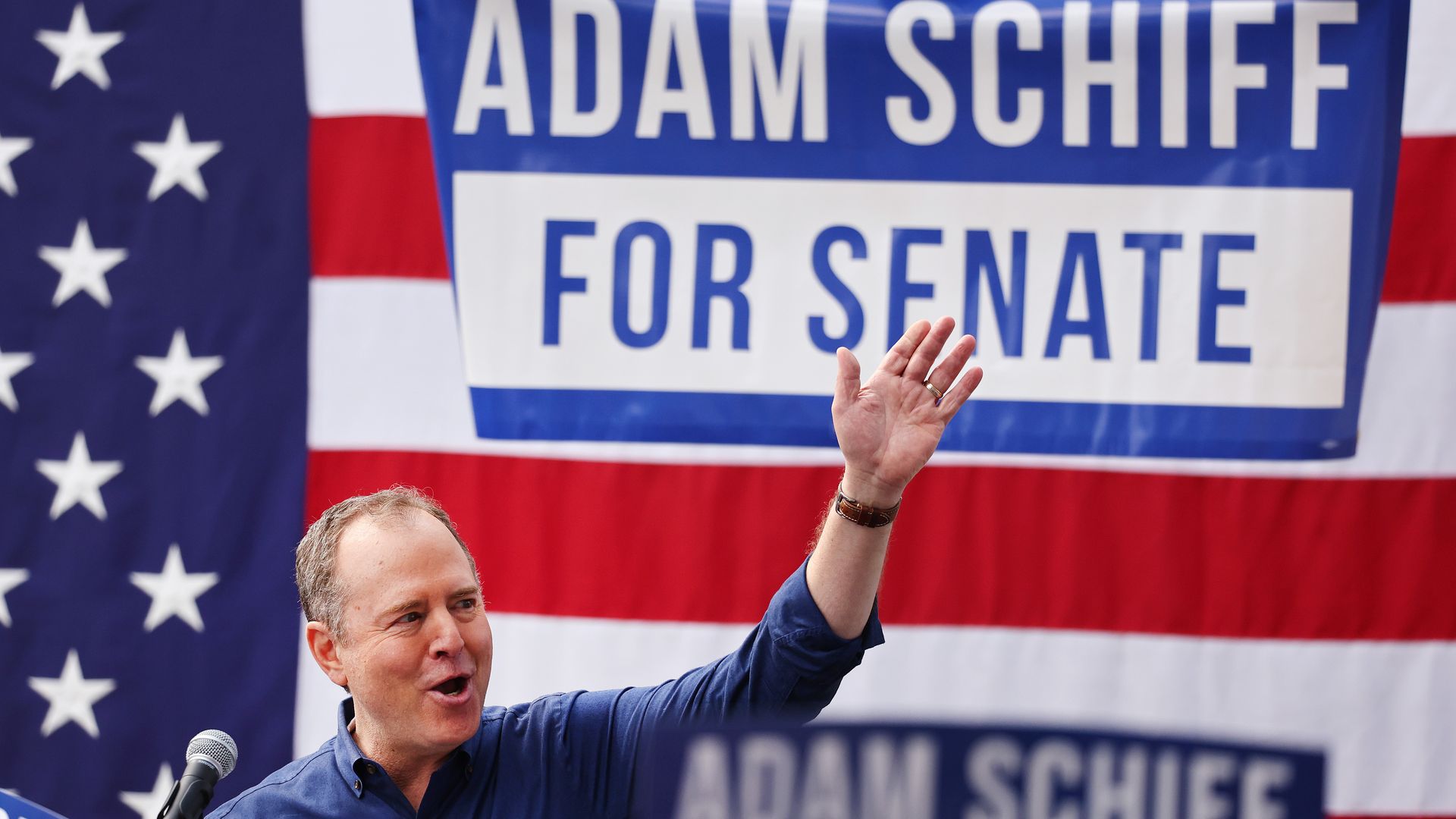 Reps. Adam Schiff and Katie Porter are neck-and-neck in the race to replace Sen. Dianne Feinstein (D-Calif.), dominating their House colleagues Barbara Lee and Ro Khanna (who has not yet made a decision), according to a new UC Berkeley poll:
Schiff: 22%
Porter: 20%
Lee: 6%
Khanna: 4%
5. 🇺🇦 Time capsule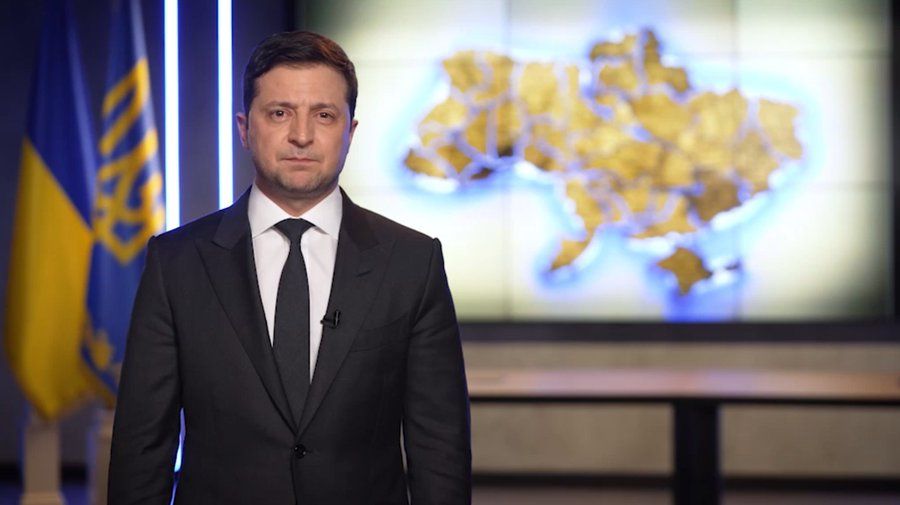 A year ago tonight, the Biden administration's dire warnings that Russian President Vladimir Putin was preparing a full-scale invasion of Ukraine were proved correct as missiles rained down across the country and a battle for Kyiv erupted.
The U.S. has since provided Ukraine with nearly $30 billion in military aid, according to the Pentagon.
Read Axios' coverage from Feb. 24, 2022.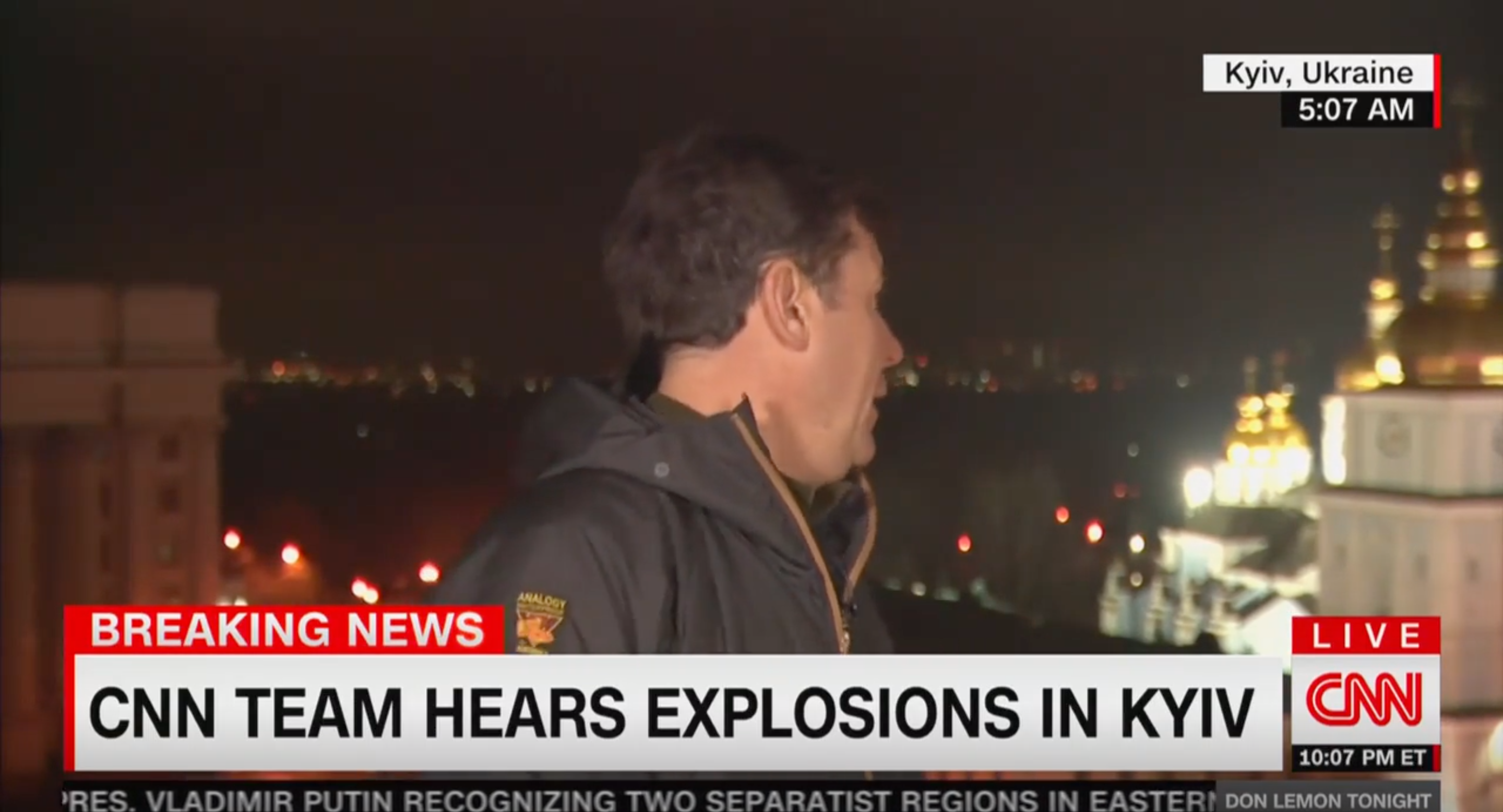 📬 Thanks for reading this week. This newsletter was edited by Zachary Basu and copy edited by Kathie Bozanich.