Axios Sneak Peek
November 13, 2022
Josh Kraushaar here. Thanks for joining Sunday Sneak Peek, our weekly look ahead at the forces shaping American politics.
Smart Brevity™ count: 1,494 words ... 5.5 minutes.
1 big thing: Extreme defeat
One of the clearest trends that emerged from election night: Most extreme Republican nominees badly underperformed, costing the GOP very winnable races and control of the Senate.
In the Senate, Trump-endorsed Blake Masters in Arizona and Adam Laxalt in Nevada were the final two GOP candidates to fall as Democrats held onto their majority.
In the 36 House races that the Cook Political Report rated as toss-ups, former President Trump endorsed just five Republicans. Each one lost.
Kari Lake, the election-denying, McCain-bashing candidate for Arizona governor, is trailing Democrat Katie Hobbs.
Why it matters: This time around, extremism didn't pay. Most voters are tired of radical, intemperate rhetoric on all sides.
Details: The candidacy of right-wing Republican Doug Mastriano in Pennsylvania's gubernatorial race played a role in Democrats sweeping the contested congressional races across the state. Democrats also are watching closely to see whether they flipped the Pennsylvania state House for the first time in decades.
Ohio Republican J.R. Majewski, a MAGA-aligned candidate who was at the Capitol during the Jan. 6 riots, lost by a whopping 13 points to Rep. Marcy Kaptur (D-Ohio) in a Trump district.
Michigan Republican John Gibbs, a Trump-endorsed candidate who upset pro-impeachment Republican Rep. Peter Meijer in the primary, lost by double-digits to Democrat Hillary Scholten.
Republican Joe Kent, a right-wing candidate backed by Trump and Peter Thiel, upset an anti-Trump lawmaker in the GOP primary but lost a solidly Republican seat in Washington state. Kent opposes U.S. intervention overseas and has called those charged in the Jan. 6 riot "political prisoners."
Rep. Lauren Boebert (R-Colo.), one of the most provocative right-wing members of the Republican House caucus, is in an unexpectedly close re-election fight against Democrat Adam Frisch in a Trump +8 district.
By the numbers: Similar majorities of voters think both parties are too extreme, according to the National Election Pool exit poll. 51% of respondents said Democrats are too extreme, while 52% said the same about Republicans.
But Trump's favorability rating was dismal, with 39% viewing him favorably and 58% viewing him unfavorably — keeping a critical mass of disaffected independents in the Democratic camp.
A 49% plurality of voters who "somewhat" disapproved of President Biden nonetheless still backed Democratic congressional candidates — a unique and election-defining dynamic.
The other side: Progressive Democratic candidates also underperformed: In Wisconsin, GOP Sen. Ron Johnson narrowly defeated Democratic Lt. Gov. Mandela Barnes, capitalizing on the challenger's left-wing views on criminal justice.
The state's mild-mannered Democratic governor, Tony Evers, was re-elected with 51% of the vote, running about 2 points ahead of Barnes.
Meanwhile, Democratic darlings Stacey Abrams and Beto O'Rourke performed poorly in their second chances running for statewide office in Georgia and Texas, respectively.
Jamie McLeod Skinner, the progressive challenger in Oregon who defeated moderate Rep. Kurt Schrader (D-Ore.) in a primary, lost to Republican Lori Chavez-DeRemer in a Biden +9 district.
The bottom line: For all the panic over the state of American democracy, U.S. voters are often a lot more sensible than are given credit.
2. 🚨 Election deniers rejected in swing states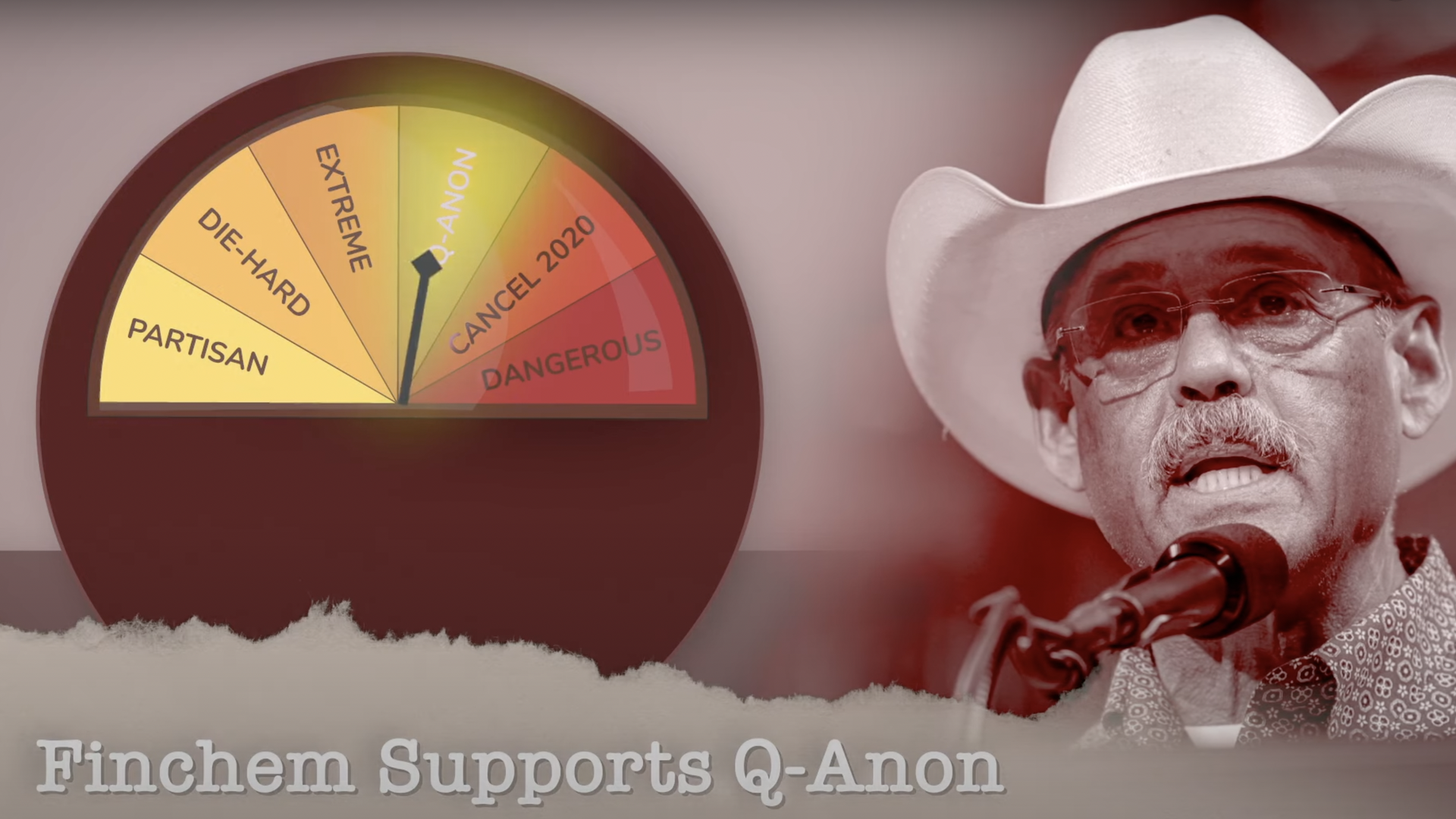 One of the biggest winners of election night was IVote, a liberal group that invested $15 million in secretary of state races that typically fly under the radar.
The group spent millions on ads in four swing-state secretary of state races in which Republicans nominated candidates who didn't accept the validity of the 2020 election outcome.
Those states were Arizona (Mark Finchem), Michigan (Kristina Karamo), Minnesota (Kim Crockett) and Nevada (Jim Marchant). Trump endorsed all four of these candidates as part of his efforts to make election denial a key litmus test.
All four were defeated. In three of the four states, the Democratic secretary of state nominee was the state's leading vote-getter.
What they're saying: "Our approach is what voters wanted," IVote president Ellen Kurz told Axios.
She said voters agreed "secretaries of state should be nonpartisan administrators, not selecting candidates they want and overthrowing the will of the people. Our job was to let voters know who these people were, because sometimes these races fly under the radar."
Zoom in: Arizona was the state where IVote spent the most money, investing about $7 million in ads boosting Democrat Adrian Fontes and attacking GOP nominee Finchem.
"Mark Finchem isn't just partisan to the extreme. He's dangerous," the IVote ad said. "Finchem's a supporter of QAnon, spent two years trying to cancel the 2020 results. If he oversaw our elections, Finchem would take any outcome that didn't suit his side and throw it out."
The bottom line: "When we asked voters what they thought would disqualify a secretary of state candidate, even some Republicans said anything involved with Jan. 6 was disqualifying," Kurz said.
3. 💪 Moderate Dems win big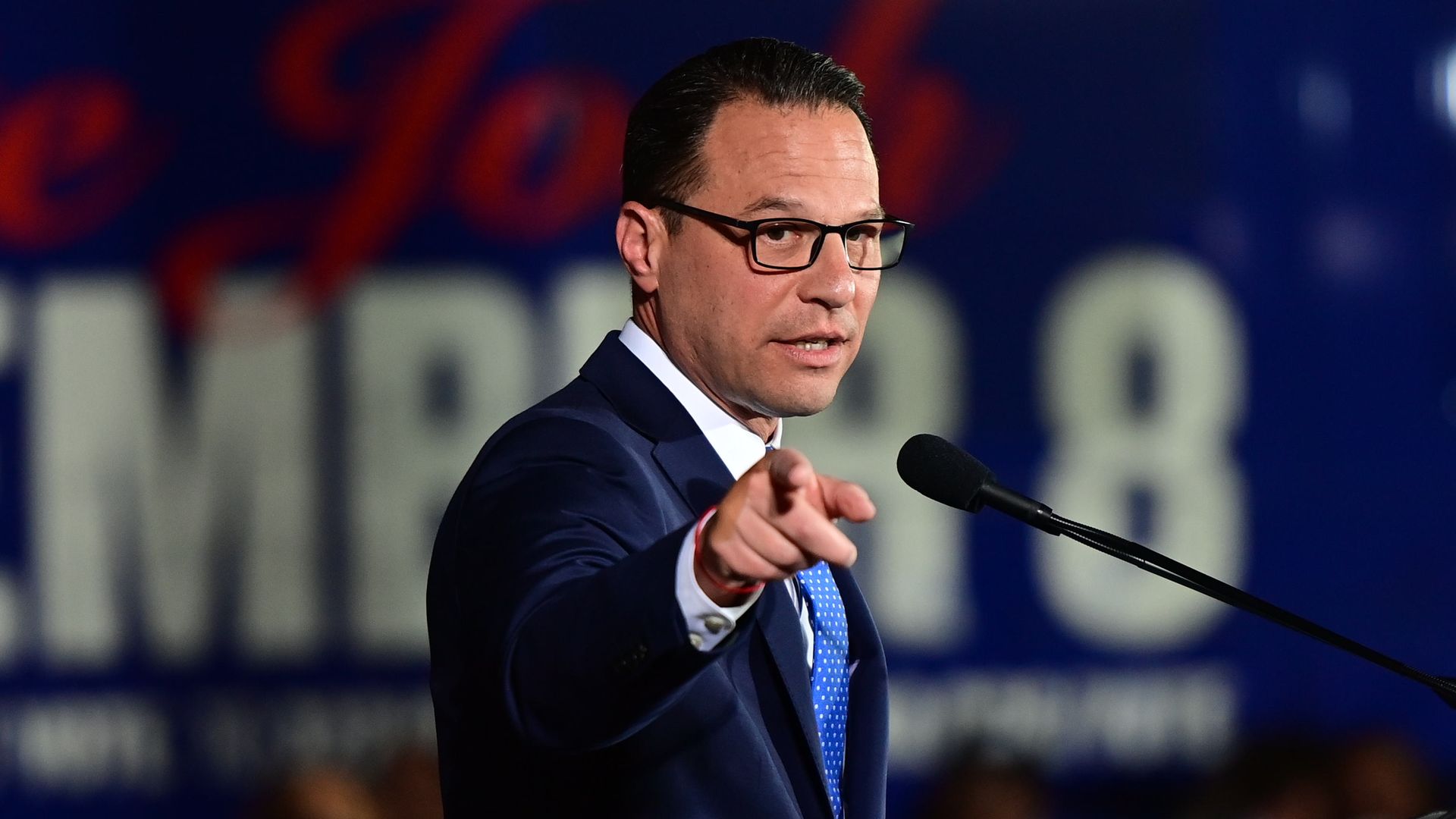 Three moderate Democratic candidates for governor who broke with their party on several key issues performed particularly well on election night.
Why it matters: At a time when voters are tired of extremes, these moderate Democrats executed a winning playbook by underscoring their differences with the national party.
Reality check: Shapiro benefited from a weak Republican opponent in Mastriano, whose far-right campaign didn't receive any support from the national GOP. Polis, likewise, boasted a significant financial advantage over Ganahl. Those factors made it easier for the Democrats to run up the score.
The bottom line: Polis and Shapiro, in particular, will be receiving more national attention as Democrats seek to find a winning center-left message that can maintain the broad anti-Trump coalition — whether Biden runs again or not.
Polis appeared on "Real Time with Bill Maher" on Friday night and was encouraged by the host to consider running for president. He dodged the question.
Asked the same question, Shapiro told CNN this morning that his only ambitions are to be a good governor and "get a little bit of sleep."
4. 🗳️ Tale of the tape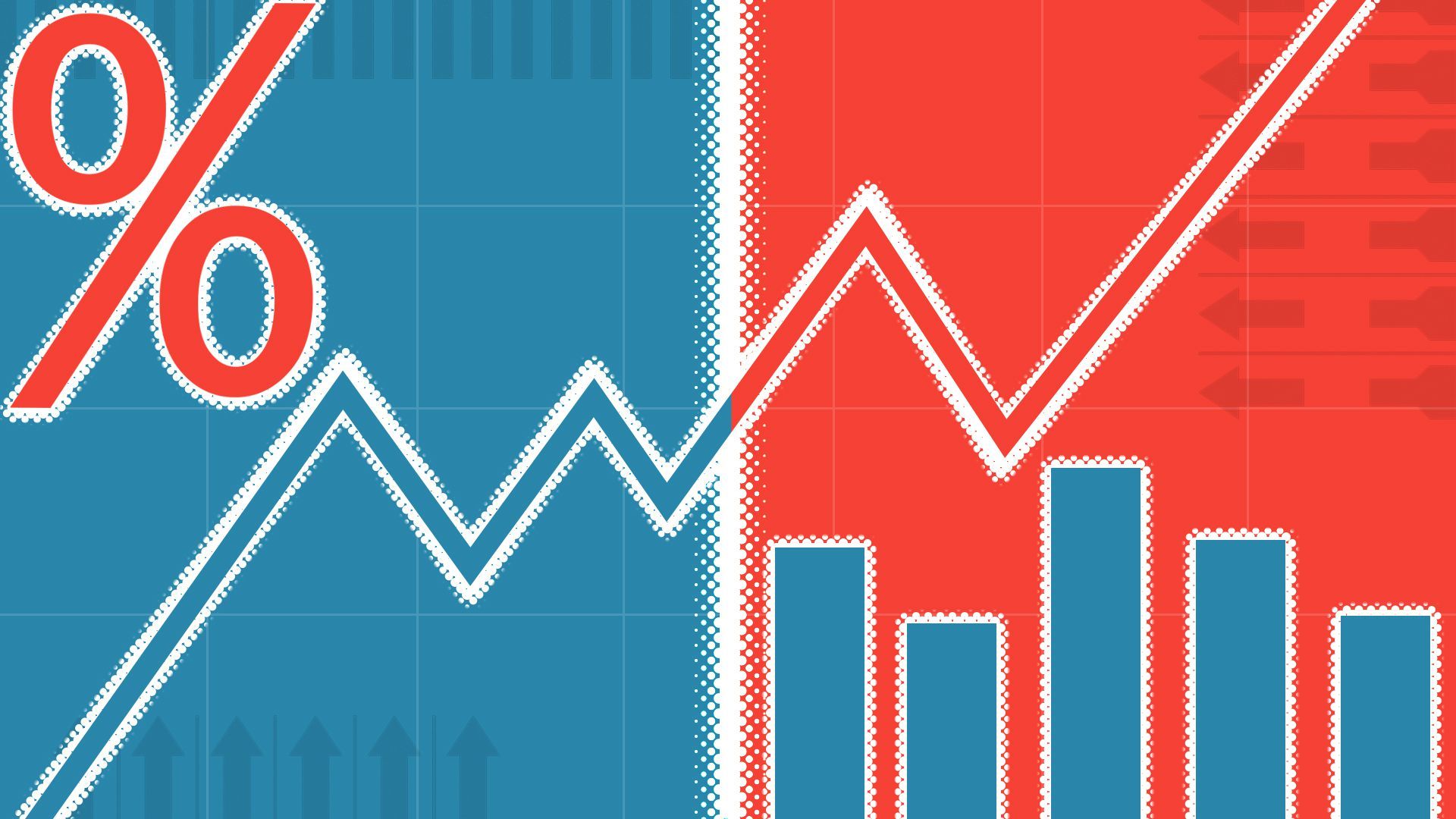 Some compelling nuggets from the exit polls that tell the story of the midterm outcome:
1. Democrats held their own among college-educated white voters: 50% of this critical voting bloc backed Democrats this year, just slightly down from the 53% of college white voters the party won in the blue wave of 2018 (per National Election Pool exit polling).
The resilient Democratic performance among these voters helps explain why so many of the suburban House Democrats that looked in trouble — like Reps. Abigail Spanberger (Virginia), Elissa Slotkin (Michigan) and Kim Schrier (Washington) — ended up prevailing against tough odds.
2. Roe changed everything: In states where the outcome of the governor's race could dramatically change abortion rights policy, the issue ranked as a top priority to voters.
In Michigan, a whopping 45% of voters in the NEP exit poll said it was the most important issue for them, easily outdistancing inflation (28%). Those voters backed Gov. Gretchen Whitmer by a 55-point margin.
In Pennsylvania, where Shapiro ran a campaign centered on protecting abortion rights, abortion was also the top voting issue. Those 37% of voters backed Shapiro with 80% of the vote, and Democrat John Fetterman with 78% of the vote.
In Wisconsin, abortion was the second-most important issue (31% ranked it at the top), just behind the economy. Nearly two-thirds of Wisconsin voters said it should be legal in all or most cases.
3. Republicans made inroads with Hispanic voters, but this wasn't a realignment. Democrats won Hispanic voters by 21 points in the NEP exit poll, a marked decline from their 40-point margin of victory in 2018 and their 33-point margin of victory in 2020.
But that margin fell short of some polls that showed Republicans making even larger gains — like a pre-election WSJ poll suggesting a mere single-digit advantage for Democrats with Hispanic voters.
Furthermore, the key Hispanic bellwethers we spotlighted last week ended up swinging more Democratic. Democrats won two of the three majority-Hispanic districts in Texas' Rio Grande Valley, swept the Democratic-held House seats in Nevada, and won the district in Colorado specially drawn to create opportunities for Hispanic candidates.
📬 Thanks for starting your week with us. This newsletter was edited by Zachary Basu and copy edited by Kathie Bozanich.