Axios Sneak Peek
October 07, 2022
Welcome back to Sneak. Smart Brevity™ count: 980 words ... 3.5 minutes.
⚡ Situational awareness: Jeremy Bertino has become the first member of the Proud Boys to plead guilty to seditious conspiracy in connection with the extremist group's role in the Jan. 6 Capitol attack.
1 big thing: Dems' swing-state local news ploy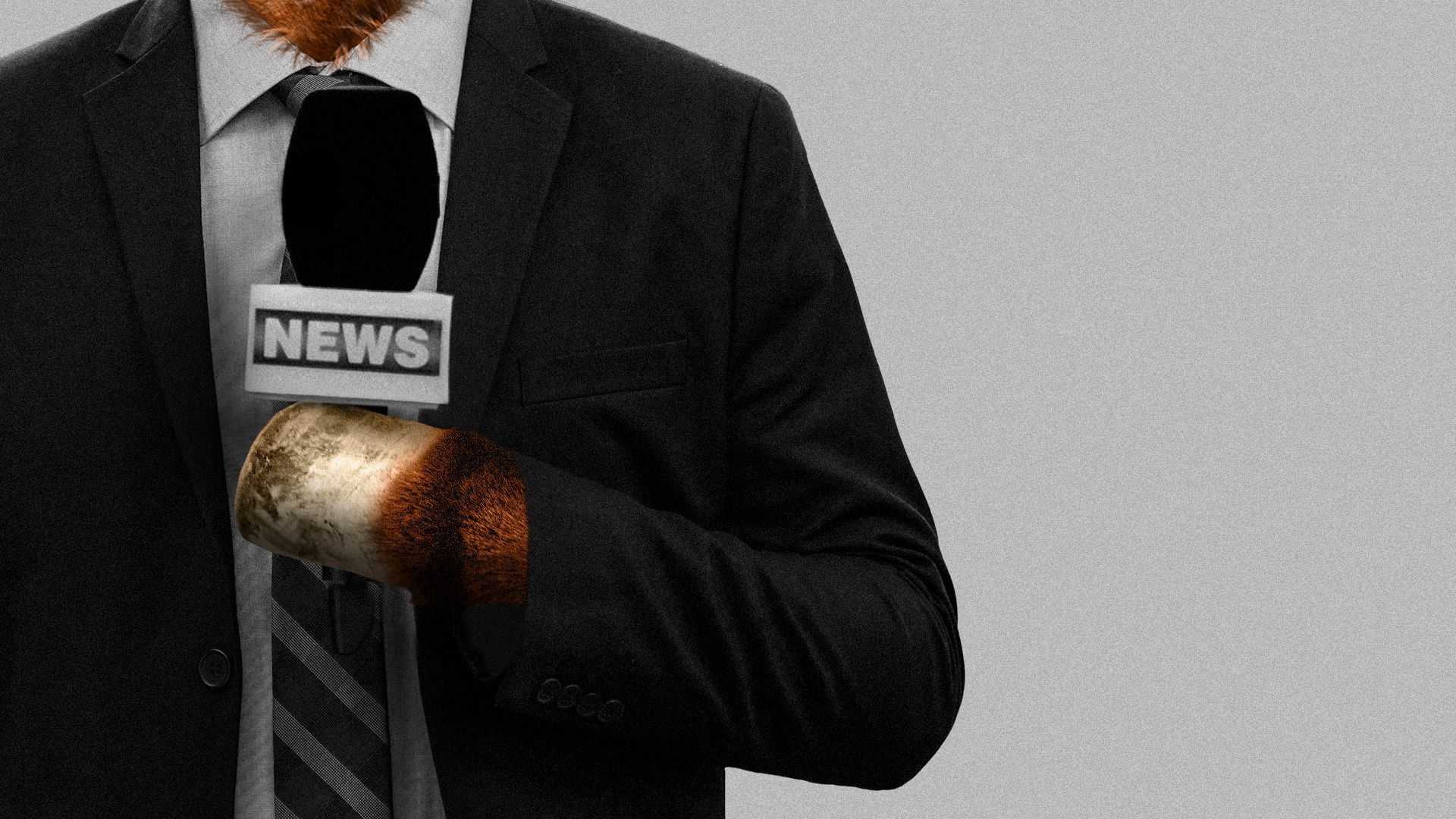 Writers for a D.C.-based media operation run by prominent Democratic operatives are behind a sprawling network of ostensible local media outlets churning out Democrat-aligned news content in midterm battleground states, Axios' Lachlan Markay and Thomas Wheatley have learned.
Why it matters: Behind the patina of independent local news, these sites are pumping out content designed to put a sheen of original reporting on partisan messaging.
It's an increasingly common tactic among political outfits — both Democratic and Republican — looking to give their team a steady stream of positive content that is then used to boost their own electoral communications.
What's happening: A network of at least 51 locally branded news sites has popped up since last year under names like the Milwaukee Metro Times, the Mecklenburg Herald and the Tri-City Record.
The sites are focused on key swing states with elections in 2021 and 2022: Arizona, Colorado, Georgia, Michigan, New Hampshire, Nevada, North Carolina, Pennsylvania, Virginia and Wisconsin.
Each follows a similar template: aggregated local news content and short write-ups about local sports teams and attractions — interspersed with heavily slanted political news aimed at boosting Democratic midterm candidates and attacking Republican opponents.
The intrigue: "About Us" pages for each of the sites say they're run by a company called Local Report Inc., which was formed in Florida last year.
Their mastheads indicate involvement by another entity: the American Independent, a Washington-based progressive news outfit.
Six American Independent writers have each contributed to most or all of the Local Report sites, regularly writing stories that exclusively appear on the network.
The American Independent was launched by Democratic operative and fundraiser David Brock, who is also known for founding the left-leaning media watchdog Media Matters for America.
TAI's president, Matt Fuehrmeyer, is a former senior aide at the Democratic Congressional Campaign Committee and to Harry Reid, the late former Senate Democratic leader.
Between the lines: Local Report's stories receive minimal promotion from the sites themselves — they're not boosted through digital ads, and Local Report itself has no online presence beyond its network of TAI-staffed news sites.
What they're saying: Jessica McCreight, TAI's executive editor, described its relationship with Local Report Inc. as a "co-publishing agreement," but would not say whether her organization has editorial control over the sites' content.
2. 💰 Cash pours down ballot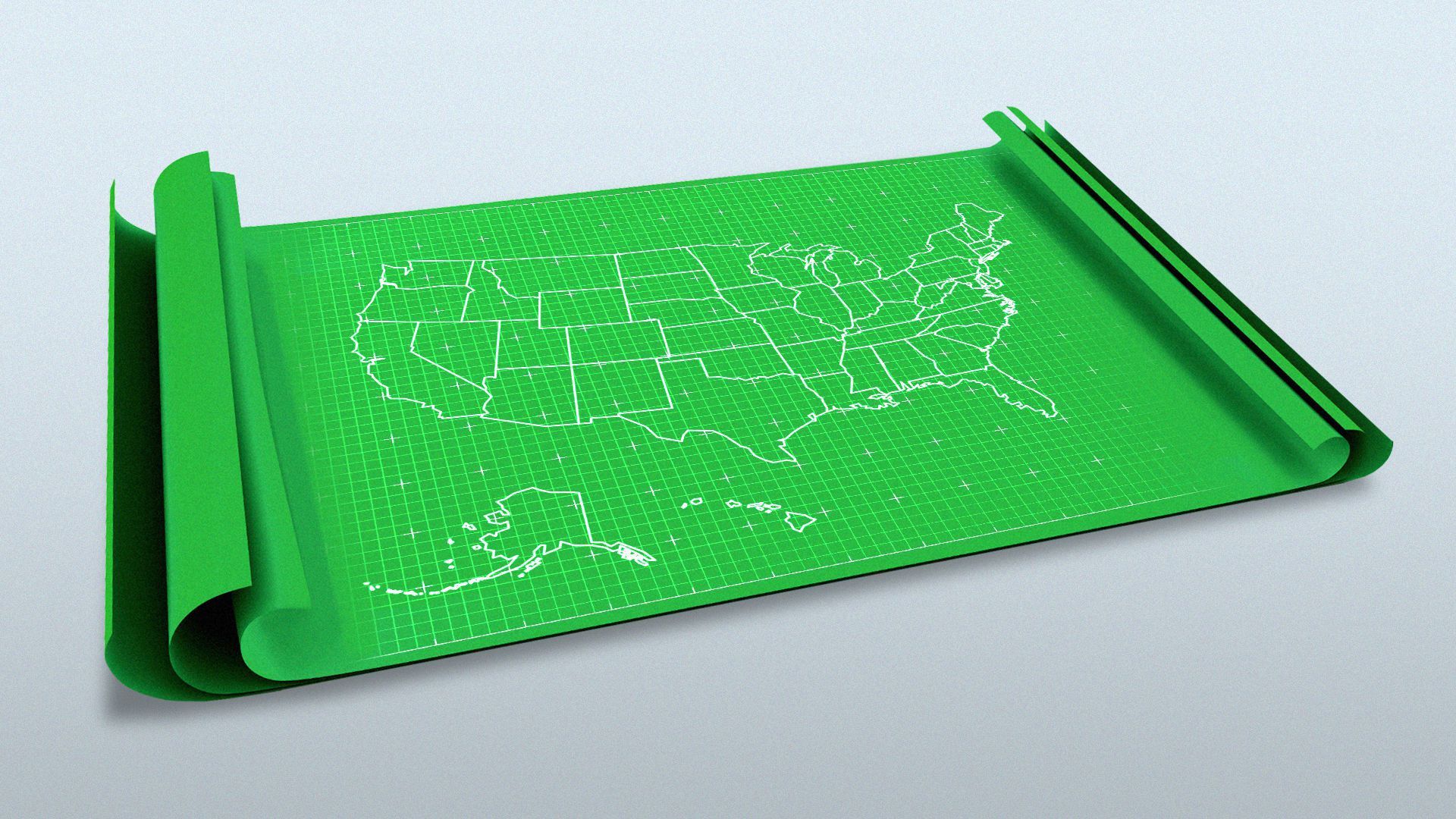 With just about a month to Election Day, both parties are pouring tens of millions of dollars into last-ditch efforts to consolidate control over state governments, Lachlan has learned:
The Republican State Leadership Committee, which elects Republicans to state legislative, judicial and administrative positions, has raised more than $71 million since last year — including a whopping $18.5 million in the third quarter, the group tells Axios.
The Democratic Legislative Campaign Committee, which has a narrower scope, brought in nearly $10 million in Q3 and has raised nearly $45 million since last year — another record for this point in the cycle.
Why it matters: Major national fights are shaped at the state level, where legislatures have huge influence over issues like election administration and abortion policy.
Upping the stakes: The Supreme Court is set to hear a case this term that could radically expand the power of state legislatures.
In 2020, state legislatures were at the heart of former President Trump and his allies' scheme to overturn the election by submitting alternate slates of electors to Congress.
Republicans have maintained control over more state legislative seats than Democrats for more than a decade straight, according to data reviewed by Axios.
3. 🌿 Biden's pot politics
President Biden's surprise pardon of all prior federal offenses of simple marijuana possession may only affect a few thousand people, but it's a low-risk move that brings the U.S. closer to federal decriminalization.
A record 68% of Americans supported legalizing marijuana in a Gallup poll last year.
Biden's approval rating currently sits at an average of 42.7%.
What to watch: The more significant impact is likely to come from the administration's review of how marijuana is scheduled under federal law, which currently classifies weed in a higher schedule than fentanyl.
💨 At exactly 4:20pm ET, Health Secretary Xavier Becerra tweeted: "Looking forward to working with Attorney General Garland to answer @POTUS' call to action to review how marijuana is scheduled under federal law."
The other side: Sen. Tom Cotton (R-Ark.) ripped Biden's announcement as a "desperate" distraction, tweeting: "In the midst of a crime wave and on the brink of a recession, Joe Biden is giving blanket pardons to drug offenders — many of whom pled down from more serious charges."
4. 🏛️ Dying breed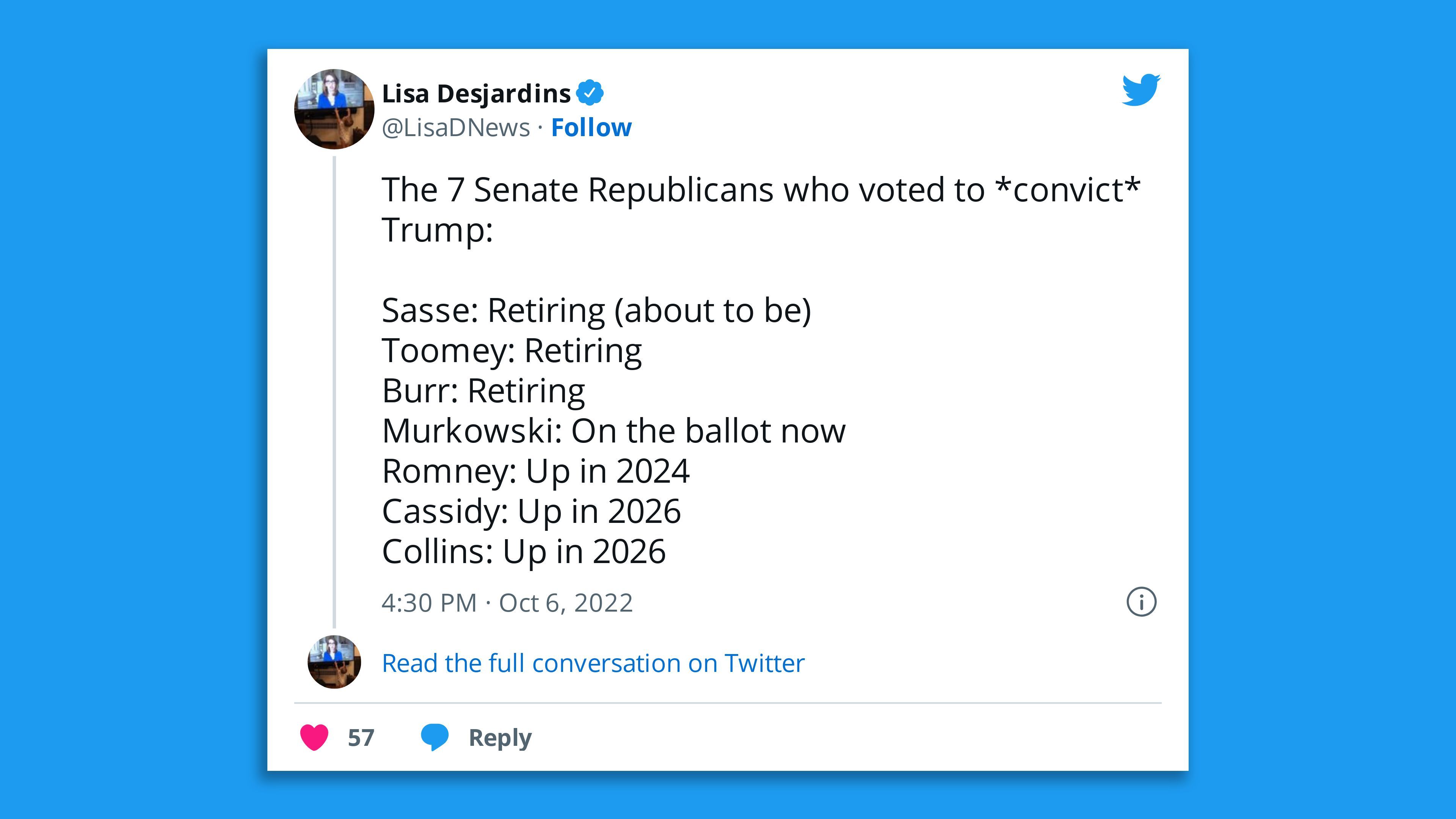 With Sen. Ben Sasse (R-Neb.) planning to resign from Congress to become president of the University of Florida, at least 11 of the 17 House and Senate Republicans who voted to impeach or convict former President Trump over Jan. 6 will not be serving in 2023.
Sen. Lisa Murkowski (R-Alaska) and Reps. David Valadao (R-Calif.) and Dan Newhouse (R-Wash.) will be on the ballot in November after surviving primary challenges.
5. 🦾 Parting shot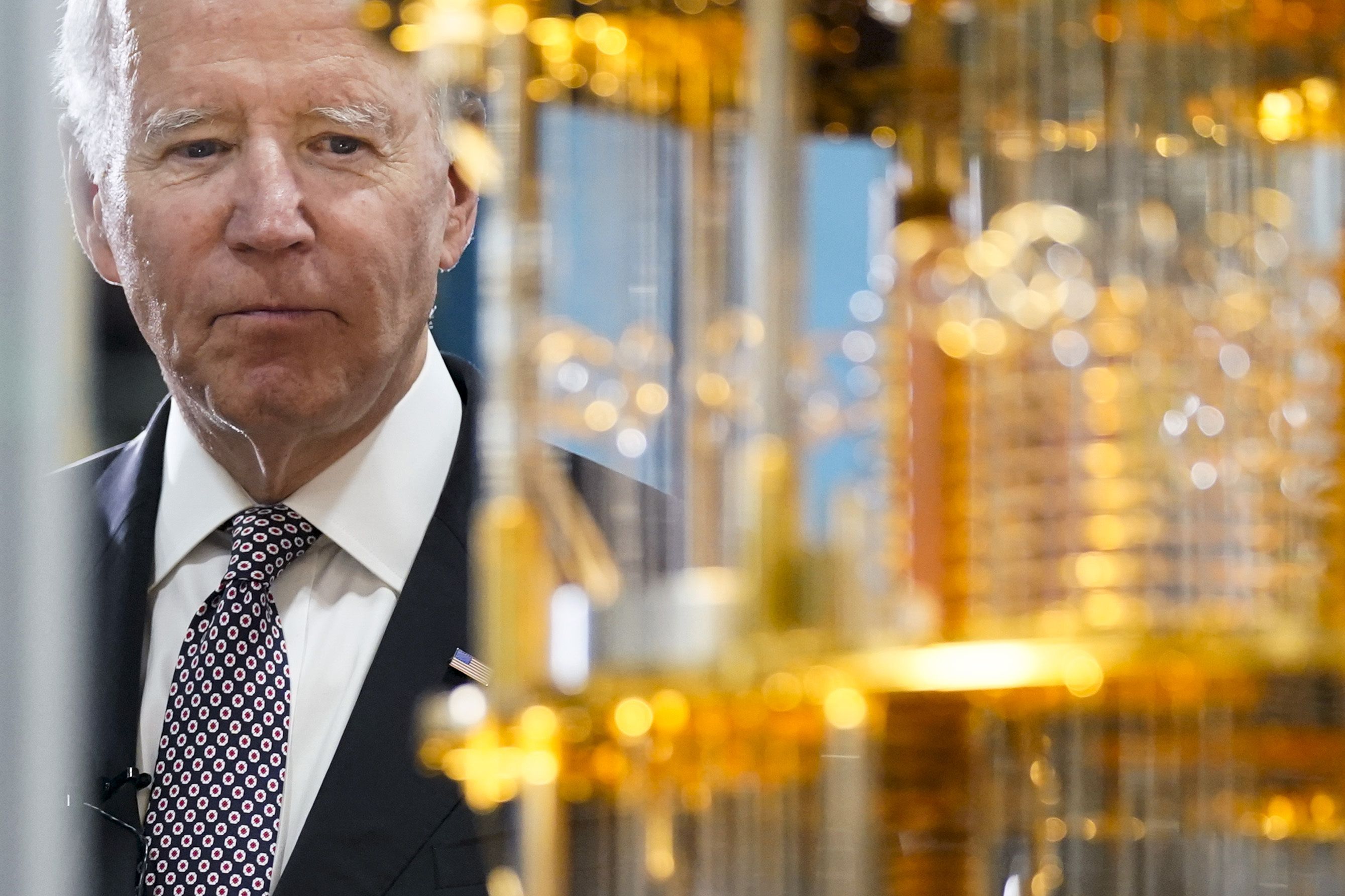 President Biden checks out the IBM System One quantum computer during a tour of the company's facility in Poughkeepsie, New York.
📬 Thanks for reading this week. This newsletter was edited by Zachary Basu and copy edited by Kathie Bozanich.