Axios Sneak Peek
January 15, 2023
Josh Kraushaar here. Thanks for joining Sunday Sneak Peek, our weekly look ahead at the forces shaping American politics.
Smart Brevity™ count: 1,427 words ... 5½ minutes.
1 big thing: GOP's '24 freeze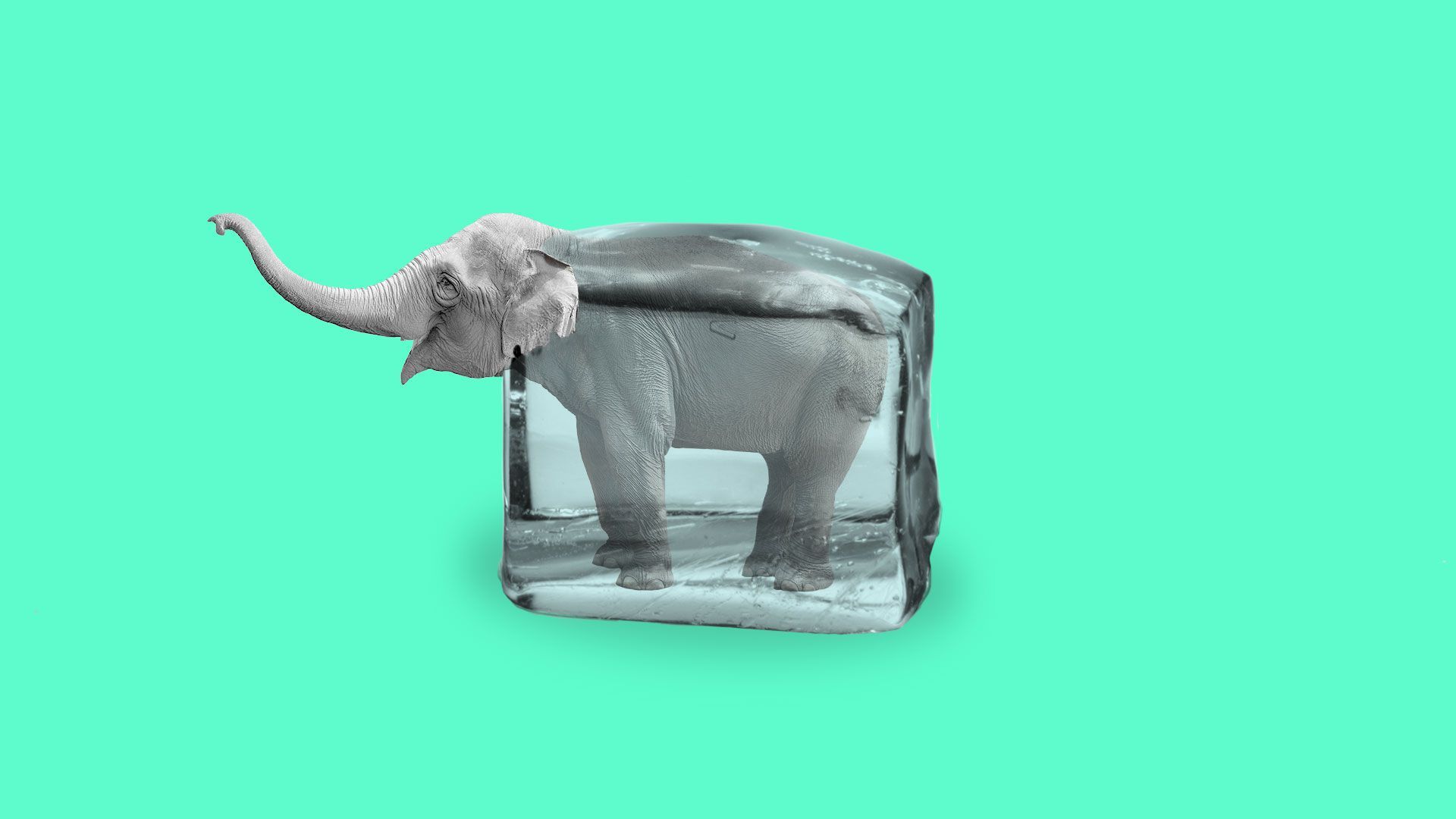 Questions about Florida Gov. Ron DeSantis' political resilience — and fears of going toe-to-toe with former President Trump — have all but frozen the 2024 Republican field, delaying most of the leading prospects' timelines for entering the race.
Why it matters: Despite dominating polling among Republicans looking for a Trump alternative, DeSantis hasn't been tested in the klieg lights of a presidential election. His Republican detractors see him as a paper tiger who lacks the charisma necessary for a national campaign.
"Everyone not named DeSantis is having a hard time figuring out their way around him. So they are waiting for him to screw up or fade," Republican strategist Scott Jennings said. "So far, he's doing neither."
"No one wants to take slings and arrows from Trump," said another adviser to a top 2024 contender. "Whether they get in early or late isn't going to matter if they have a built-in network of donors."
State of play: DeSantis is unlikely to make a final decision about running for president until at least May, after Florida's legislative session ends.
Former Vice President Mike Pence, who spent the holidays with family discussing his future political plans, isn't planning to make any presidential announcement soon. "It's in his interest to wait longer. He's always available as an option later," one top Pence adviser told Axios.
Virginia Gov. Glenn Youngkin is at the start of a critical legislative session that will determine whether he can secure conservative policy victories with a divided legislature. Any Youngkin presidential decision would come later.
Former U.N. Ambassador Nikki Haley will be one of the first Republicans out of the gate. She's already staffing up her future presidential operation, with top advisers making plans to move to her home base of South Carolina.
Former Secretary of State Mike Pompeo's book comes out Jan. 24, and he's heading on a nationwide tour to promote it over the next couple of months. A presidential announcement wouldn't come until May at the earliest, according to those familiar with his thinking.
🥊 Reality check: Even with a lackluster start to his campaign, Trump is still the Republican front-runner in primary polls.
He's planning to hold his first campaign event of the year in South Carolina this month — encroaching on Haley's home turf. Sen. Tim Scott (R-S.C.) is also considered a possible presidential candidate.
The bottom line: We're likely to see a historically slow start to a presidential campaign, with many "known unknowns" about the size and nature of the field.
The first Republican primary debate for the 2016 presidential election was held in August 2015. Former Wisconsin Gov. Scott Walker dropped out that September.
By January 2019, nine Democratic presidential candidates had already declared campaigns against Trump.
2. 🗳️ Outside Porter's comfort zone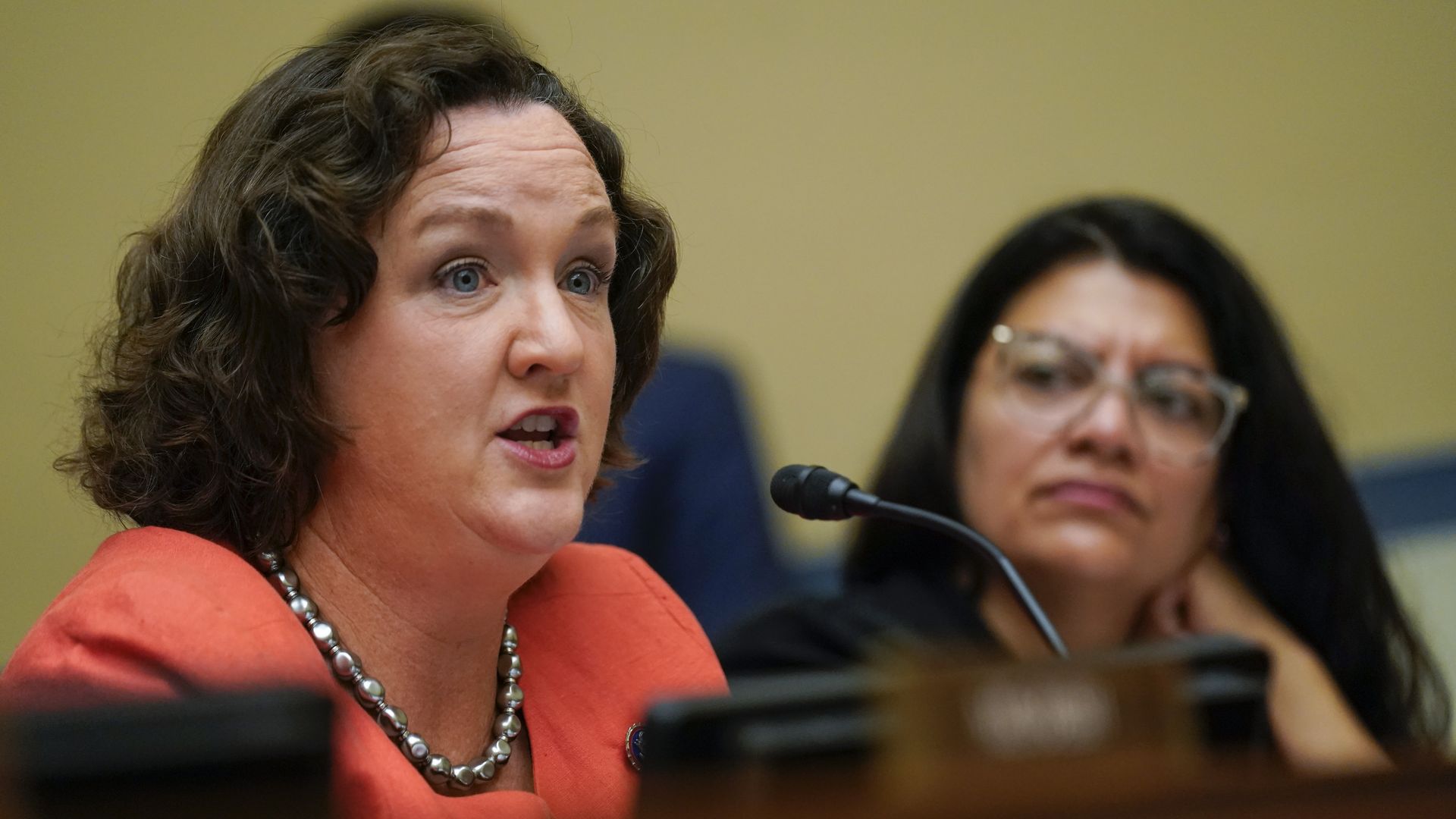 Polling released by the newly minted Senate campaign of Rep. Katie Porter (D-Calif.) offers some fascinating insight into her thinking about how to win over voters outside of her left-wing base.
Why it matters: California's quirky "top-two" primary system puts candidates of all parties on the same ballot, with the two leading vote-getters moving on to the general election.
That means two Democrats often end up running against each other in the November election — giving Republican voters a decisive role.
State of play: Porter, a populist and progressive firebrand, has few Republican supporters.
She's a Sen. Elizabeth Warren acolyte and a social media sensation among liberals. (Warren endorsed Porter's campaign this week.)
But if Porter ends up facing off against Rep. Adam Schiff (D-Calif.), Republicans could brand her the "lesser of two evils" because of Schiff's partisan role as a congressional investigator and top enemy of Trump.
By the numbers: Porter's campaign released an internal poll, conducted by Democratic pollster David Binder, showing Porter leading Schiff, 37% to 26%, in a hypothetical one-on-one general election.
Most Republicans said they'd sit the election out. But Porter held a clear advantage over Schiff among Republicans who'd vote, 25% to 5%.
Between the lines: Porter's made-for-television fights against corporate executives make her a leading GOP nemesis. But leading Republicans are also launching attacks on big business for embracing progressive politics in the workplace, scrambling the political dynamic.
3. 📊 Poll of the week: Moderates' alarm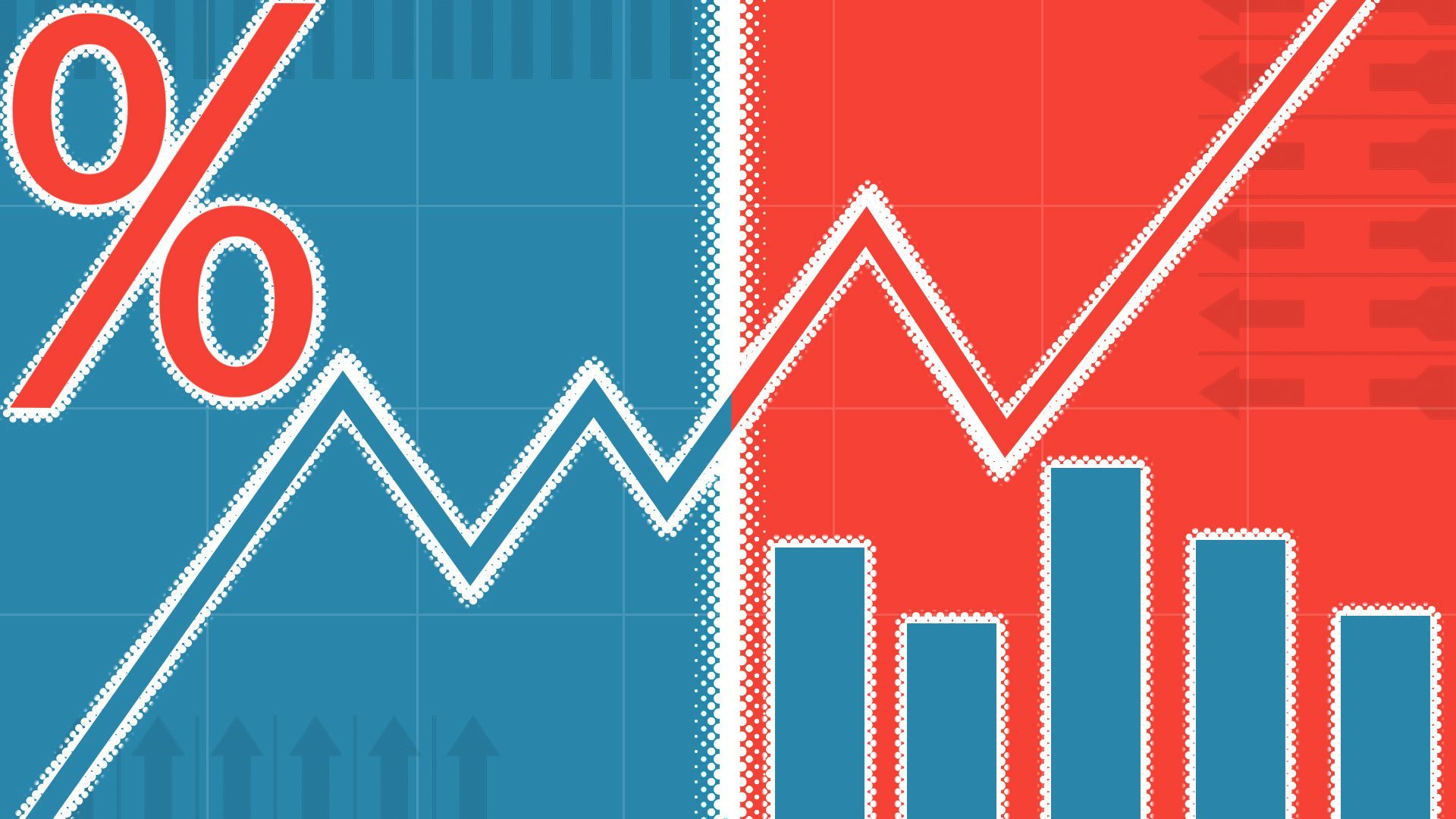 A quarterly survey of senators' approval ratings conducted by Morning Consult found that many of the most moderate senators suffer from middling approval ratings in their home states.
By the numbers: Sen. Joe Manchin (D-W.Va.) ranked as the second least-popular senator (40% approve, 53% disapprove). His numbers have taken a major hit in deeply conservative West Virginia since he supported President Biden's Inflation Reduction Act.
Sen. Kyrsten Sinema (I-Ariz.) had a -12 net approval both before and after her party switch. But since declaring as an independent, she has gained ground with independents and Republicans, while losing significant support with Democrats.
Sen. Susan Collins of Maine, the leading Republican moderate, is underwater with Maine voters (44%-52%).
Sen. Mitt Romney (R-Utah), a Trump critic up for re-election in 2024, is doing only marginally better (46%-45%).
Reality check: These senators aren't necessarily in bad political shape — as long as they can win their party primaries.
The senator with the lowest net approval rating is Senate Minority Leader Mitch McConnell (R-Ky.), who has coasted to re-election despite consistently lagging with some right-wing voters back home.
Likewise, Manchin and Collins never face serious primary fights. Even if ideologues get frustrated with them, they end up dominating with the moderates who typically decide close elections.
But if Sinema can't win over enough Democrats to convince party leaders to back her in 2024, she could easily find herself on the losing end in a three-way race — if she doesn't end up retiring beforehand.
4. ✍️ Campaign committees staff up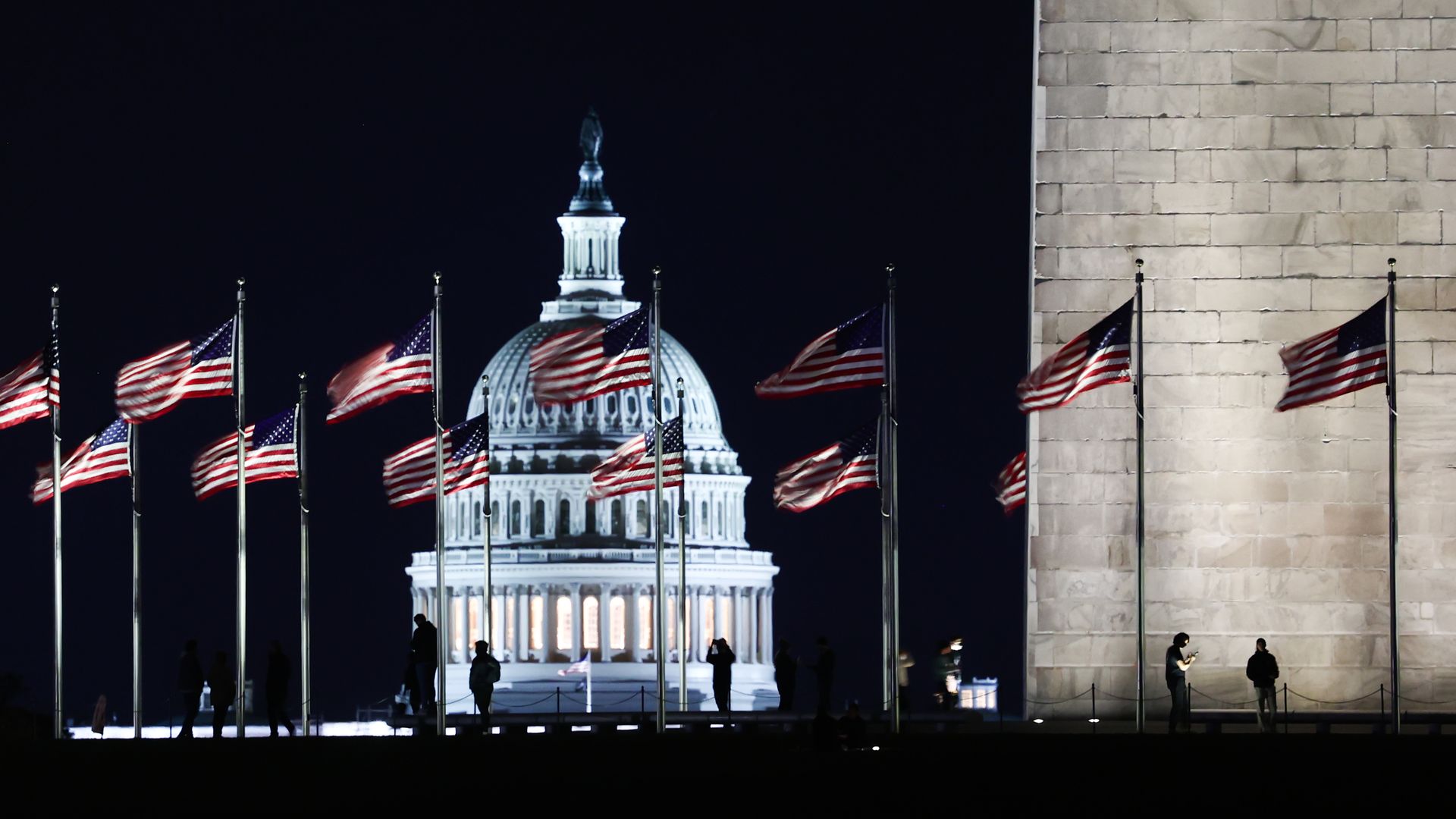 With the House majority up for grabs in '24, both parties are quickly staffing up to prepare for a high-stakes showdown.
The DCCC, under new chair Suzan DelBene (D-Wash.), is hiring Julie Merz as its new executive director. Merz was a longtime aide to former House Majority Whip Steny Hoyer (D-Md.), most recently serving as his director of member services.
The party's top House super PAC, House Majority PAC, announced that its founder and longtime president, Ali Lapp, will step down. Taking her place as president is Mike Smith, a senior adviser to former Speaker Nancy Pelosi and former deputy executive director of the DCCC.
🐘 The other side: The NRCC, under new chair Richard Hudson (R-N.C.), tapped Chris Winkelman as its new executive director. Winkelman served as a partner for the political law firm Holtzman Vogel and previously was general counsel for the NRCC.
Joining Winkelman at the NRCC is deputy executive director Micah Yousef, political director Mike Thom, finance director Leigh Ann Gillis and communications director Jack Pandol.
🔎 Between the lines: One of the first big tests for both newly staffed committees is the possibility of a special election in the seat held by scandal-plagued Rep. George Santos (R-N.Y.).
Congressional GOP leaders have been tight-lipped about Santos' future, even as top Long Island Republicans — including Reps. Anthony D'Esposito and Nick LaLota — have called for his resignation.
If Santos resigned, it would further narrow House Speaker Kevin McCarthy's fractious majority — and give Dems a golden chance to win back a seat in a district that backed Biden by 9 points.
5. 📖 Reads of the week: Anti-Mitch pitch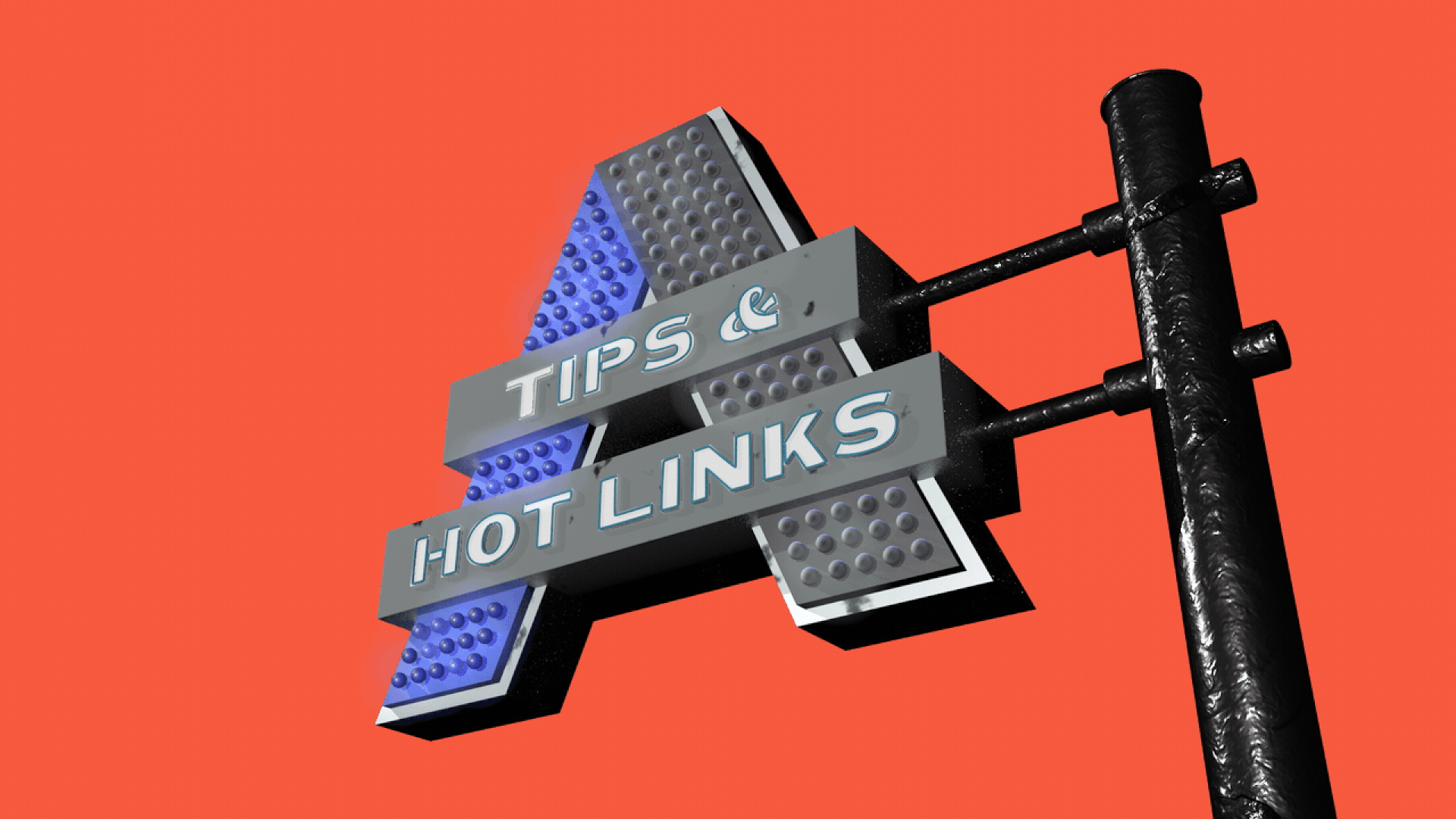 1. "Crime Concerns Drove Asian Americans Away From New York Democrats" (New York Times)
Why it matters: The crime issue isn't going away for Democrats. Exit poll data showed it cost the party support among non-white voting groups in the midterms — even if most GOP inroads occurred in safely Democratic urban areas.
2. "Dems to Tester and Manchin: Run in 2024, save our majority" (Politico)
Why it matters: The red-state Senate seats that Democrats hold would be all but gone if the incumbents retired. The top task for returning DSCC chairman Gary Peters will be to ensure all of their vulnerable senators are all-in for 2024.
3. "Conservative group hopes to derail Mitch Daniels' US Senate bid" (WISH-TV)
Why it matters: Daniels, the reformist former Republican governor of Indiana who led Purdue University for the last decade, is quietly exploring the possibility of running for his state's open Senate seat. But he's never been trusted by the activist right.
📅 Sneak will be off tomorrow for Martin Luther King Jr. Day but back in your inbox on Tuesday. This newsletter was edited by Zachary Basu and copy edited by Kathie Bozanich.