Axios Sneak Peek
June 26, 2022
Welcome back to Sneak. Smart Brevity™ count: 935 words ... 3.5 minutes.
1 big thing: McCarthy's coming headaches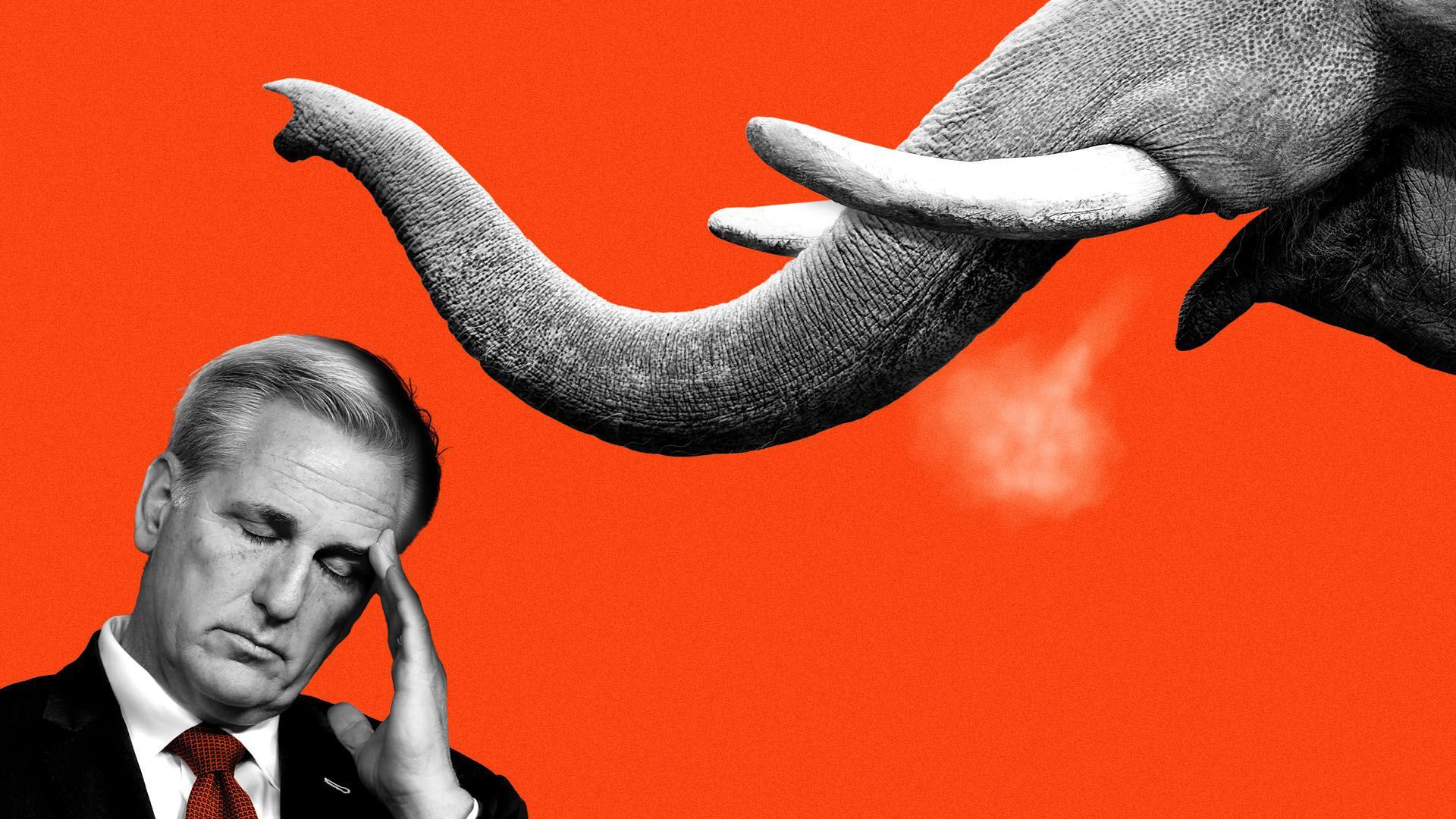 Far-right candidates are surging in House races across the map:
Republican leaders increasingly fear that a red wave will wash in a raft of conspiracy theorists and extremists, Axios' Alayna Treene reports.
Why it matters: The establishment grows ever weaker. House Minority Leader Kevin McCarthy — on the doorstep of the speaker's office — can expect to be saddled with new members who have zero loyalty or predictability.
What's happening: Many of the GOP candidates expected to cause leadership headaches are backed by former President Trump, whose grip on McCarthy is as strong as ever.
They play well with Trump's MAGA base and are running in incredibly conservative districts.
Several, like Loren Culp and Joe Kent in Washington, have made no secret of their disdain for McCarthy and GOP leadership overall.
What we're hearing: In cycles past, leadership has attempted to get involved in some races to stiff-arm candidates they find problematic.
But this time, House GOP leadership is highly sensitive to the political downsides of interfering: Republicans need these candidates to take back the majority and make McCarthy speaker.
McCarthy has been careful not to alienate them, hoping his hands-off approach will help earn their trust and foster goodwill down the line.
Yes, but: Once in office, it will be hard for McCarthy to control his far-right freshmen — just as he's faced difficulty wrangling Reps. Marjorie Taylor Greene (R-Ga.), Paul Gosar (R-Ariz.), Lauren Boebert (R-Colo.) and Madison Cawthorn (R-N.C.), who see themselves as "untouchable."
What to watch: The number of seats Republicans ultimately win in November will dictate the scale of McCarthy's problems.
Republicans already have a nightmarish job whipping votes for certain legislation because of the House Freedom Caucus, which is experiencing its own identity crisis over the increasing radicalization of its members.
McCarthy will still need to strike deals with President Biden on must-pass legislation like government funding and the annual defense bill — a dynamic that new far-right members will complicate even further.
2. 👀 Part II: MAGA watchlist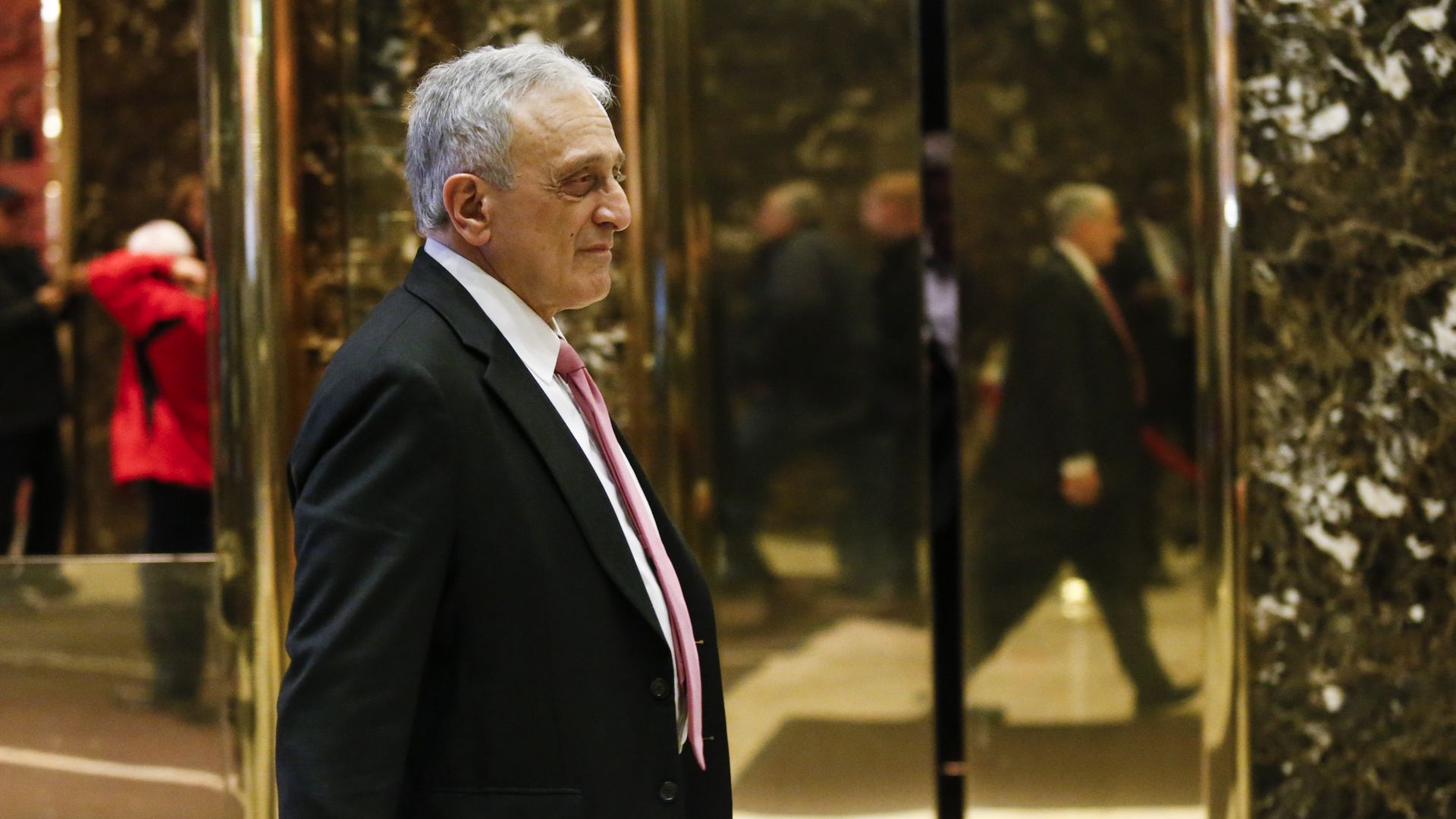 Three House candidates who reflect the GOP's growing extreme wing:
1. Carl Paladino (N.Y.-26): Backed by House GOP conference chair Elise Stefanik (R-N.Y.), Paladino's history of controversy includes calling Adolf Hitler "the kind of leader we need" in 2021.
In 2016, he inadvertently emailed a Buffalo newspaper racist and sexist comments about former first lady Michelle Obama.
2. Sandy Smith (N.C.-1): Smith, who won her May 17 primary, tweeted she was present for the "Save America" rally immediately prior to the Jan. 6 Capitol riot.
3. Loren Culp (Wash.-4): A former small-town police chief, Trump-endorsed Culp lost the 2020 Washington governor's race to Democrat Jay Inslee but refused to concede.
He called earlier this year for a Black man facing trial to be lynched and the jurors and judge to be executed in a firing squad.
Between the lines: Rather than taking a completely hands-off approach, McCarthy has openly embraced certain controversial candidates.
J.R. Majewski (Ohio-9), who has repeatedly promoted QAnon and attended the Jan. 6 rally in Washington, was named this month to the National Republican Congressional Committee's "Young Gun" program.
Mayra Flores (Texas-34) has repeatedly posted the #QAnon and #Q hashtags online, though she now claims she never supported the conspiracy theory. GOP leadership hosted Flores at a press conference on the Capitol steps after she flipped the seat to replace departing Democratic Rep. Filemón Vela this month.
3. 💬 Sunday quotable: "Crisis of legitimacy"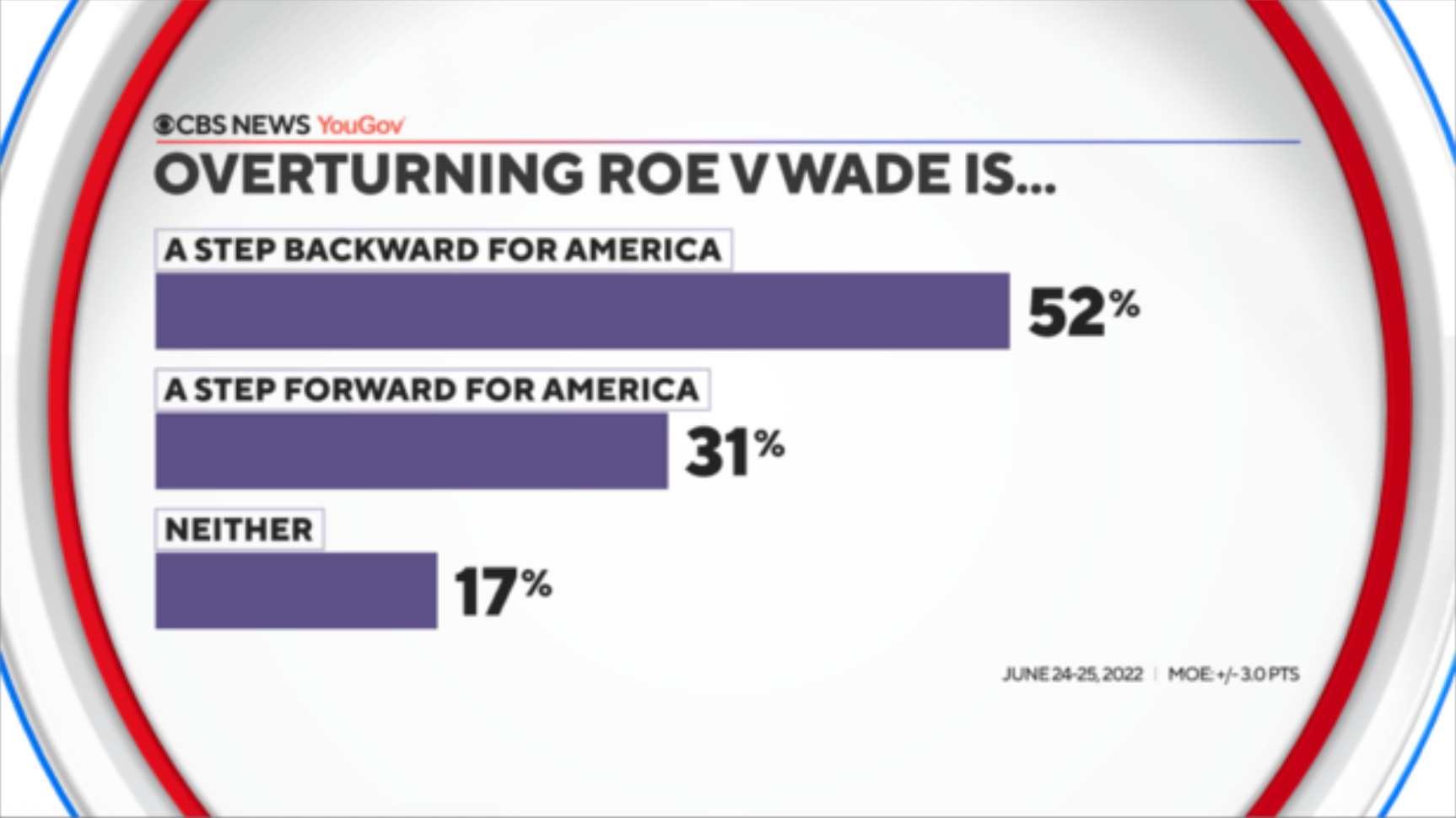 Two of the most prominent progressive leaders in Congress previewed how the Democratic Party's activist base will seek to respond to the Supreme Court's decision to overturn Roe v. Wade:
Sen. Elizabeth Warren (D-Mass.) said on ABC's "This Week" that the court had "set a torch" to its legitimacy and called for an expansion to the number of justices.
Rep. Alexandria Ocasio-Cortez (D-N.Y.) said on NBC's "Meet the Press" that impeachment should be considered for conservative justices who "lied" during their confirmation hearings about Roe being settled law.
4. 📃 The Hawleys' role in Roe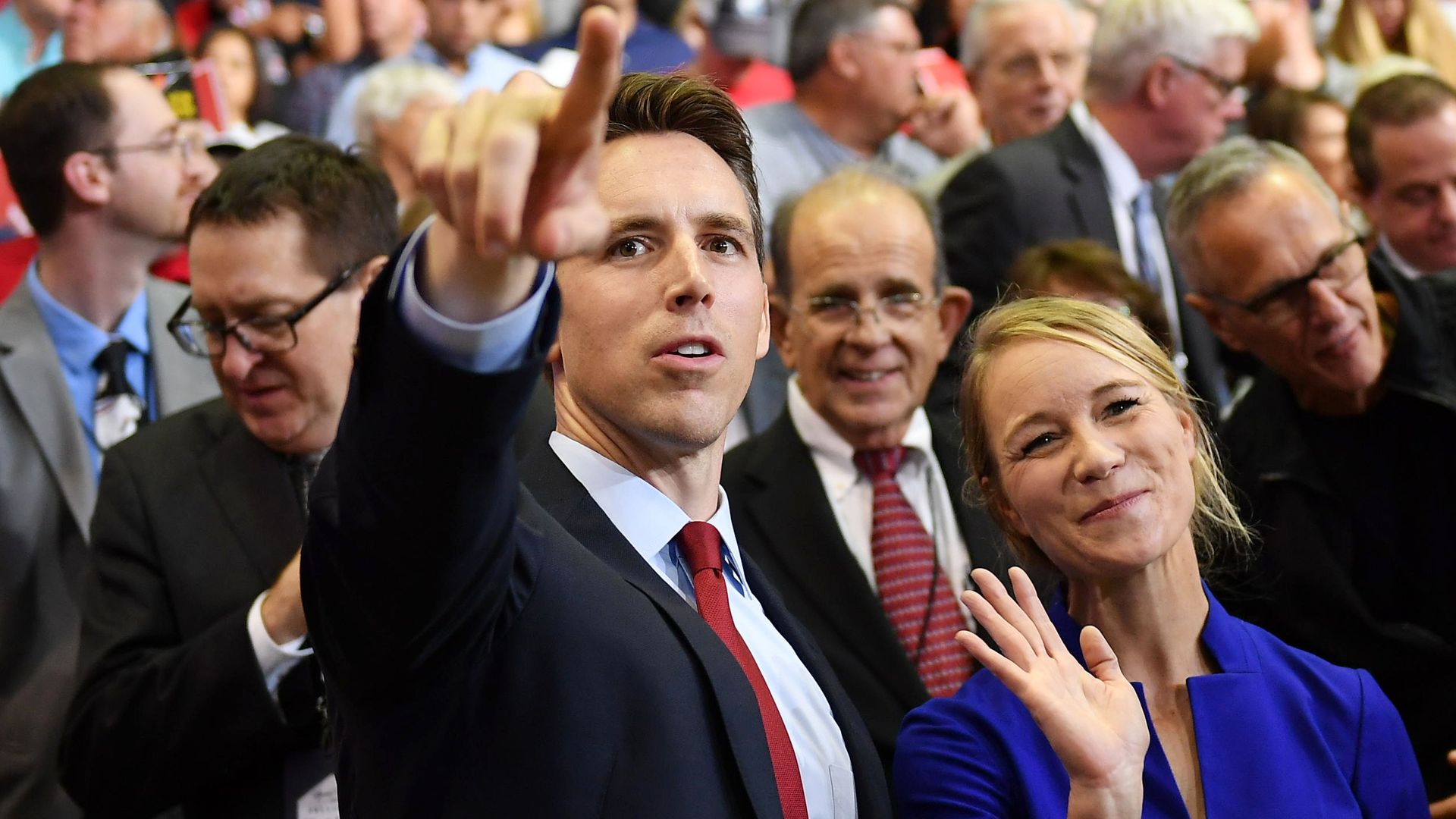 When Sen. Josh Hawley (R-Mo.) hailed the end of Roe v. Wade, he was also celebrating a victory for his wife — a lawyer who helped shape the arguments in the Mississippi case that became the vehicle for the ruling, Axios' Sophia Cai reports.
Why it matters: Erin Morrow Hawley, 42, is a key player in the political career of her husband, who vowed in 2020 to only vote for Supreme Court nominees who have "explicitly acknowledged" Roe was wrongly decided. She'll continue to be personally involved in conservatives' efforts to ban abortion state by state.
"I'm so pleased it's a 6-3 decision," she told Axios. "The Supreme Court has taken the shackles of Roe off of states."
5. 🇩🇪 Pics du jour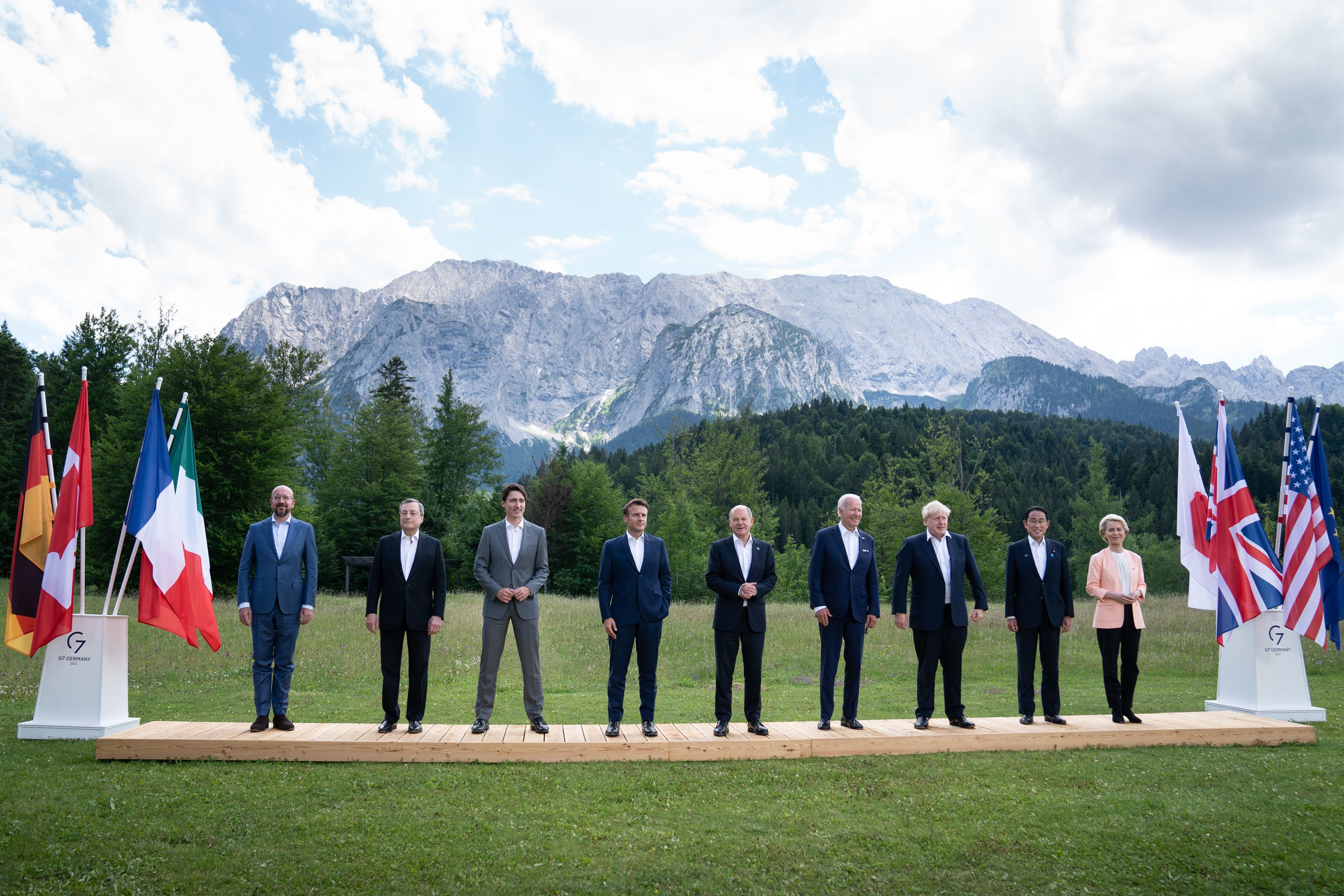 At least four of the G7 leaders President Biden met with in Krün, Germany, today — Canadian Prime Minister Justin Trudeau, French President Emmanuel Macron, German Chancellor Olaf Scholz and British Prime Minister Boris Johnson — expressed concern over the rollback of abortion rights in the U.S. after Friday's Roe decision.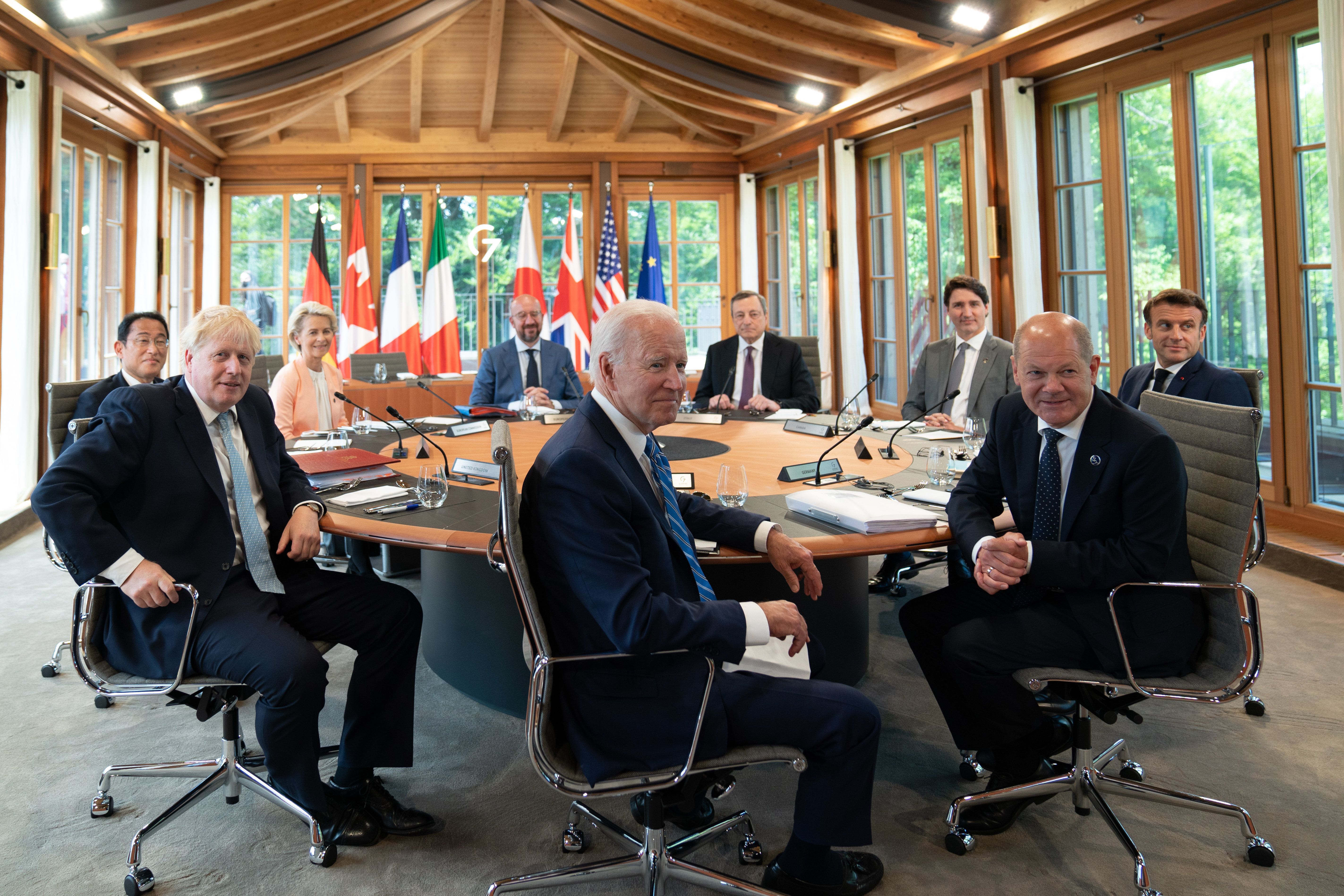 With the departure of former German Chancellor Angela Merkel, this is the first G7 summit in 16 years without a nationally elected woman leader.
📬 Thanks for starting your week with us. Send us tips or feedback by hitting reply to this newsletter or emailing us at [email protected]