Axios Sneak Peek
May 02, 2023
Welcome back to Sneak. Smart Brevity™ count: 1,087 words ... 4 minutes.
1 big thing: McCarthy's Ukraine surprise
House Speaker Kevin McCarthy (R-Calif.) rebuked a Russian reporter who questioned his support for Ukraine today, delivering his most full-throated defense of Kyiv's war effort since Republicans won the House majority.
Why it matters: Growing GOP skepticism of U.S. aid to Ukraine has alarmed Ukrainian and Western officials, who fear that a reduction or halt in military assistance could alter the course of the war.
But McCarthy's comments — and other recent developments — indicate that institutional Republican support for Ukraine is stronger than some of the loudest voices on the party's right flank have suggested.
Signs that the GOP's anti-Ukraine movement is more bark than bite will come as a relief to Kyiv, which is preparing to launch a critical spring counter-offensive in the coming days.
Driving the news: At a press conference in Jerusalem, where McCarthy addressed the Israeli Knesset today, the Russian reporter began his question by stating: "We know that you don't support the current unlimited and uncontrolled supplies of weaponry and aid to Ukraine."
McCarthy shot back: "Did he say I don't support aid to Ukraine? No, I vote for aid for Ukraine. I support aid for Ukraine. I do not support what your country has done to Ukraine."
"I do not support your killing of the children, either. And I think ... you should pull out. ... And we will continue to support, because the rest of the world sees it just as it is."
The big picture: McCarthy and Ukrainian President Volodymyr Zelensky spoke by phone for the first time last month, after a rocky start to the relationship that saw the speaker turn down an invitation to visit Ukraine.
The April 18 breakthrough came two days before 19 House and Senate Republicans — a tiny fraction of the congressional party — sent a letter to President Biden demanding an end to "unrestrained" aid to Ukraine.
A GOP congressional aide told Axios that the letter's organizers had been lobbying offices to sign on since February, and ultimately opted to combine Senate and House signatures as the efforts fizzled.
Zoom in: Despite McCarthy's pre-midterm vow not to write Ukraine a "blank check," the issue has barely featured on the House's agenda.
McCarthy's 320-page debt ceiling bill — viewed as a blueprint of GOP priorities heavily influenced by right-wing members — does not touch funding for Ukraine.
And Fox News' firing of Tucker Carlson, one of the most influential conservative voices fanning opposition to aiding Ukraine, will relieve some pressure on Republicans.
Reality check: As long as former President Trump is the GOP front-runner for 2024, opposition to supporting Ukraine will remain a powerful undercurrent within the Republican Party.
And the biggest test is yet to come: The current aid package to Ukraine is expected to run out over the summer, setting up another high-stakes showdown between McCarthy and hard-right rebels.
2. 🚨 Biden calls McCarthy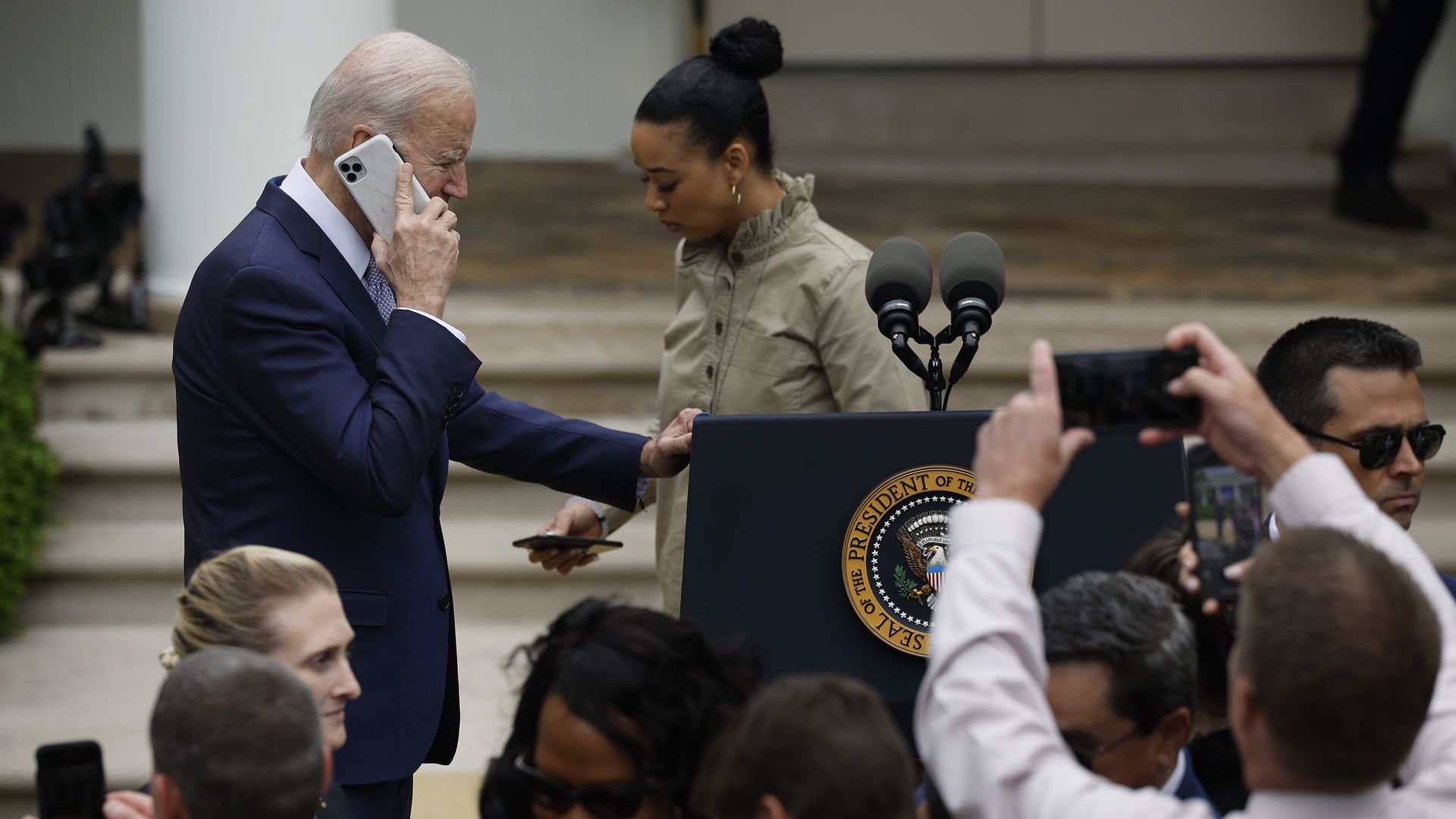 President Biden called McCarthy to set up a meeting after Treasury Secretary Janet Yellen warned the U.S. could default "potentially as early as June 1" — a month from today — if Congress does not raise the debt ceiling, Axios' Andrew Solender writes.
Why it matters: The breakthrough — hours after both Biden and McCarthy doubled down on their respective positions in public remarks — reflects the new sense of urgency triggered by Treasury's latest estimate.
The nonpartisan Congressional Budget Office also released an update today finding "a significantly greater risk that the Treasury will run out of funds in early June."
In addition to McCarthy, Biden called the three other top congressional leaders — Senate Majority Leader Chuck Schumer (D-N.Y.), Senate Minority Leader Mitch McConnell (R-Ky.) and House Minority Leader Hakeem Jeffries (D-N.Y.) — to set up a meeting at the White House for May 9.
Yes, but: The White House is still sticking to its position that "Congress must take action to avoid default without conditions" — meaning there has been no movement on the substance of the standoff.
Between the lines: The window for a deal is closing faster than expected, potentially forcing the two sides to opt for a short-term extension to stave off a catastrophic default.
The House is in session for 12 days between now and June 1, while the Senate is in for 14.
Biden will be in Japan and Australia from May 19-24, not counting travel days.
3. ✈️ Scoop: Biden eyes new FAA nominee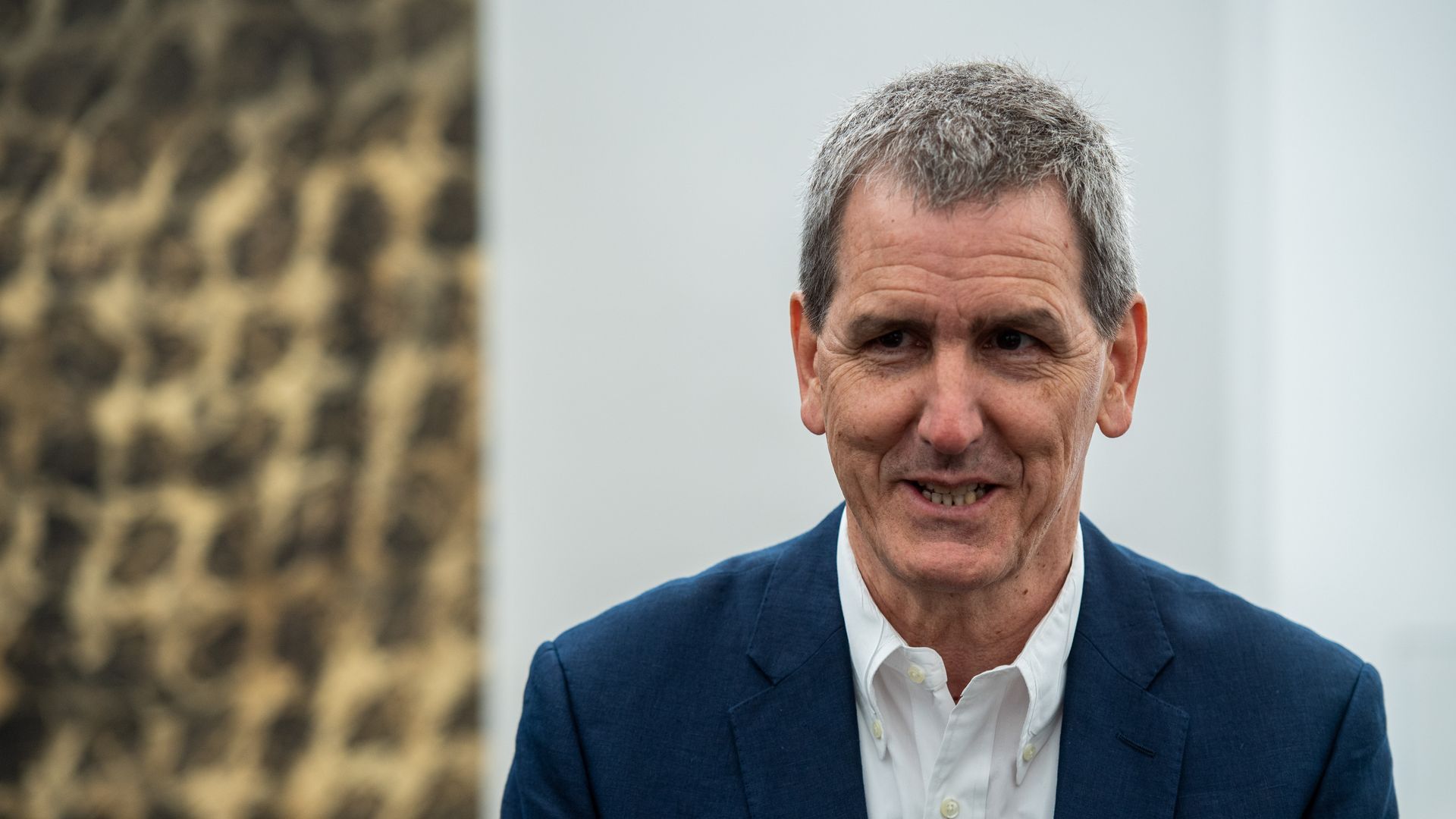 Mike Whitaker, a former Federal Aviation Administration official under President Obama, has emerged as a leading candidate to head the agency for Biden, Axios' Hans Nichols and Joann Muller report.
Why it matters: Ensuring stable leadership at the agency responsible for aviation safety is especially important after a series of close calls and frustrations among the public about flight delays and cancellations.
Biden's previous nominee Phil Washington, the CEO of Denver International Airport, was forced to withdraw his nomination amid Republican opposition last month.
Whitaker, a lawyer by training, spent much of his career in the airline industry before joining the FAA under Obama, where he was responsible for modernizing the nation's air traffic control system as the deputy administrator and chief NextGen officer.
4. 🦀 Maryland's wide-open Senate race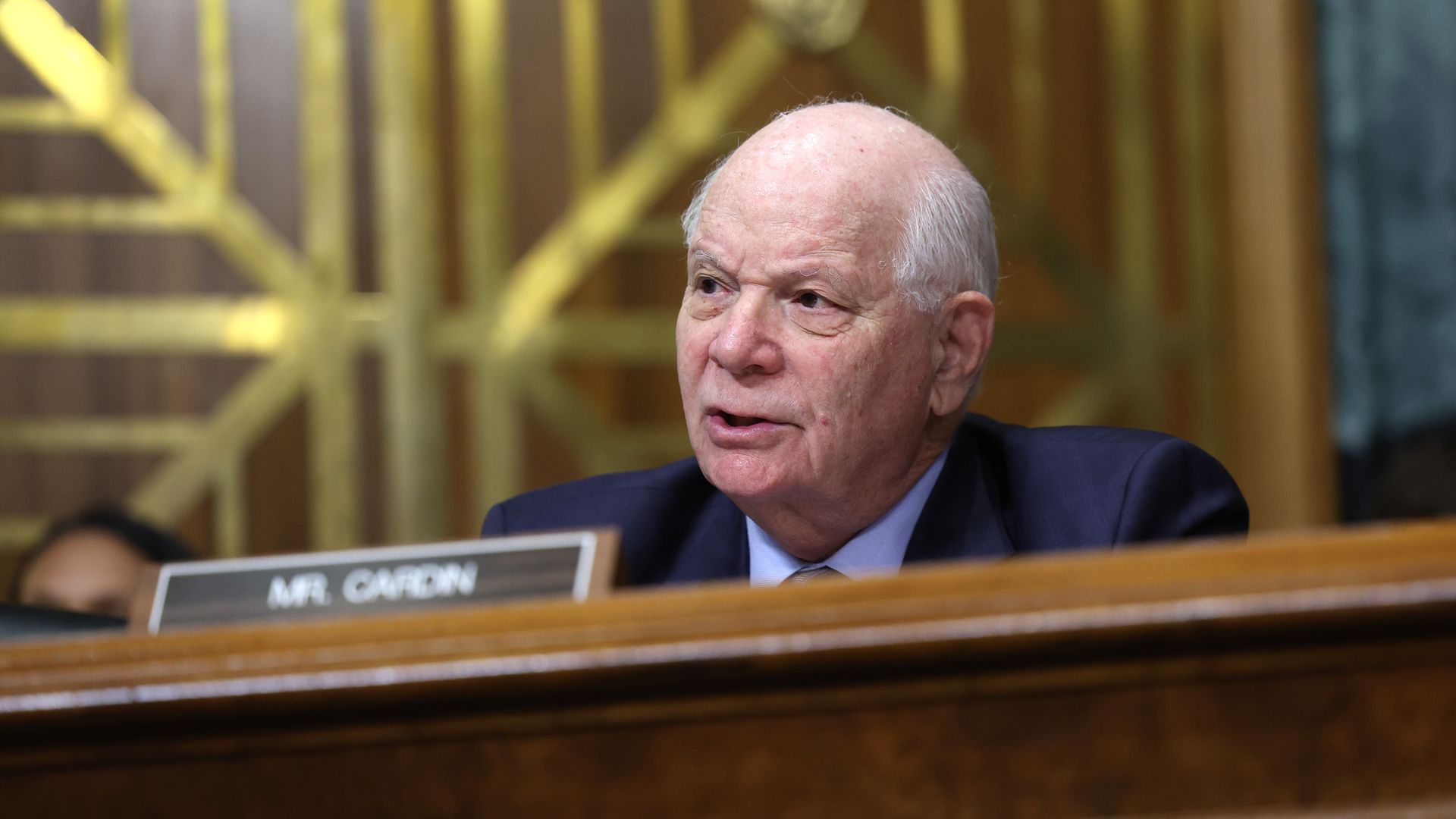 Sen. Ben Cardin (D-Md.) has been a staple of Maryland politics for more than 55 years, having been sworn in as a state delegate in 1967 by then-Gov. Spiro Agnew — the year before Agnew became Richard Nixon's running mate.
Why it matters: The 79-year-old Cardin's decision not to seek re-election is set to unleash a crowded Democratic primary.
Prince George County Executive Angela Alsobrooks is expected to jump in the race early with the backing of the women's rights group EMILY's List.
Rep. David Trone (D-Md.) is prepared to spend $50 million of his own Total Wine fortune to fund a campaign, according to TIME.
Rep. Jamie Raskin (D-Md.), a progressive favorite who announced last week his cancer is in remission, is viewed as a potential wild card.
Meanwhile: Rep. Colin Allred (D-Texas) is planning to launch a Senate campaign against Sen. Ted Cruz (R-Texas) as soon as this week, Politico reports.
5. 📺 Trump's return to CNN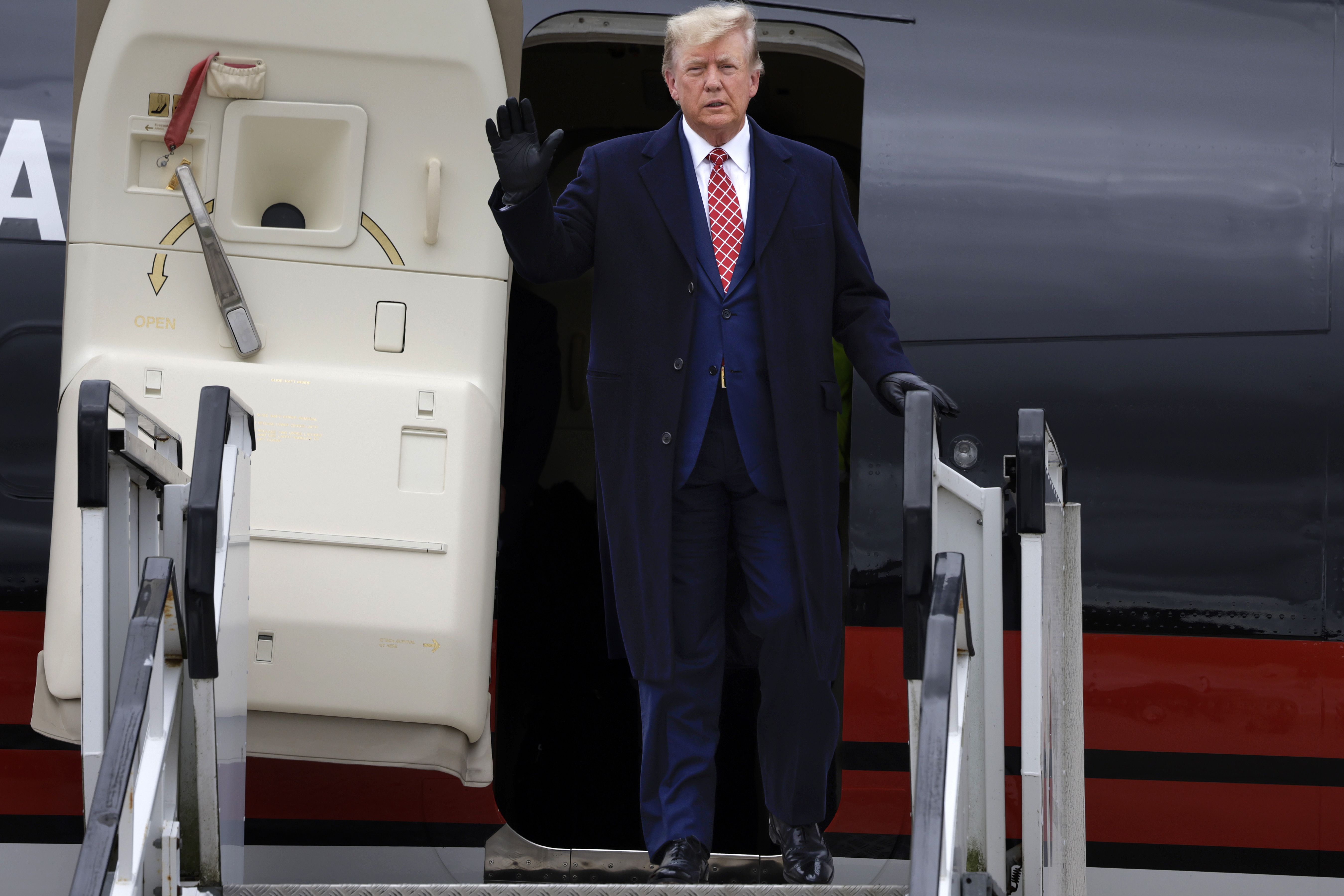 Trump will take part in a CNN town hall in New Hampshire on May 10 hosted by Kaitlan Collins, the network announced today.
Why it matters: Trump has not sat for an on-camera interview with a major TV network besides Fox News since October 2020, when he walked off the set of "60 Minutes" in protest of Lesley Stahl's fact-checking.
📬 Thanks for reading. This newsletter was copy edited by Kathie Bozanich.