Axios Sneak Peek
November 22, 2020
Welcome to Sneak Peek, our weekly lookahead from both ends of Pennsylvania Avenue, plus our best scoops.
There are 59 days left until the inauguration.
Sneak Peek is moving to five days a week at the end of the month. Send me your best tips and tricks: [email protected].
Situational awareness: Georgia's Secretary of State Brad Raffensperger, a Republican, tells Hans Nichols it's time for President Trump and the state GOP to accept that Joe Biden won Georgia and focus on the two Senate runoffs that will determine control of the Senate. Go deeper.
Tonight's newsletter is 1,010 words, a 4-minute read.
1 big thing: GOP plan to sink Biden picks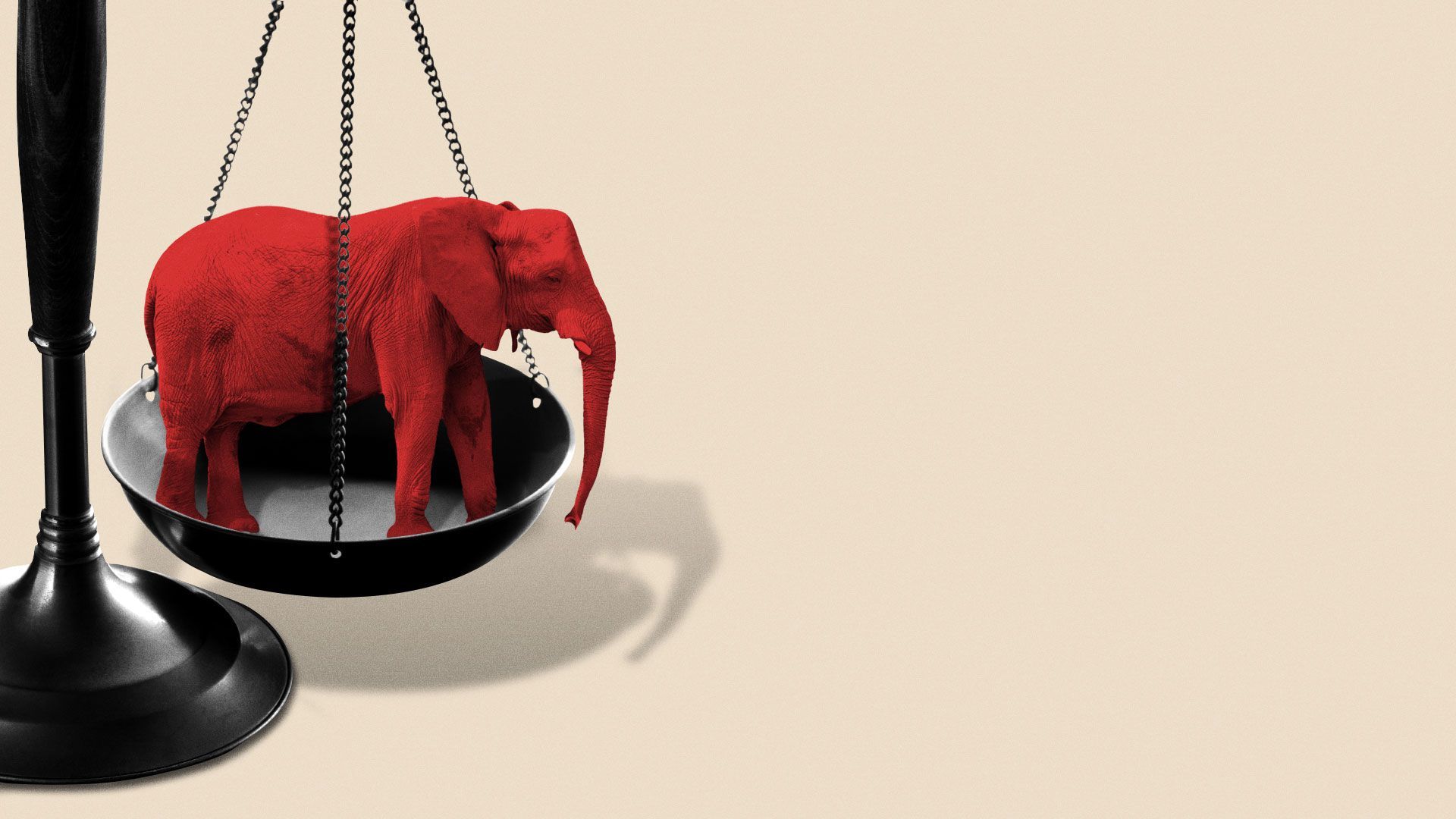 Republicans are making plans to torpedo some of President-elect Biden's prospective Cabinet, agency and judicial nominees if the GOP keeps its majority, aides involved in the discussions tell me.
What we're hearing: Top targets include political names and civil servants who spoke out loudest against President Trump, forced out his appointees or became stars in the impeachment hearings — like Sally Yates and Lt. Col. Alexander Vindman — as well as longtime targets of conservative media, like Susan Rice.
They also include more obscure potential nominees for federal judgeships, solicitor general and the Supreme Court. Republicans worry these nominees could blunt conservative moves on deregulation or social policy.
Driving the news: With Biden planning to announce his first slate of Cabinet picks this week, GOP staffers are closely following reports of floated names, gathering opposition research and even planning potential hearing questions.
Some leaked names are labeled "really objectionable," with Republican senators working behind the scenes to preempt their nomination.
These preparations are very preliminary, given that Trump hasn't conceded, his GSA administration is blocking the transition from starting, and Republicans haven't begun meeting with Biden's team.
Between the lines: Of course, this doesn't mean doom for such nominees. Even if the GOP did retain a bare majority of control after two remaining runoffs in Georgia in January, a few Republicans could cross party lines.
Don Ritchie, the Senate's former historian, said presidents historically have gotten "about 95% of their nominations through."
What we're watching: Some Democrats have discussed the idea of Biden choosing a "sacrificial lamb" for Republicans to take down, thus easing the passage of other nominees.
That could give Republicans the opportunity to show they wield power, while simultaneously making Biden's other nominees look more agreeable in a hyper-partisan environment.
But some people around Biden say a move like that isn't his style.
2. Biden builds his team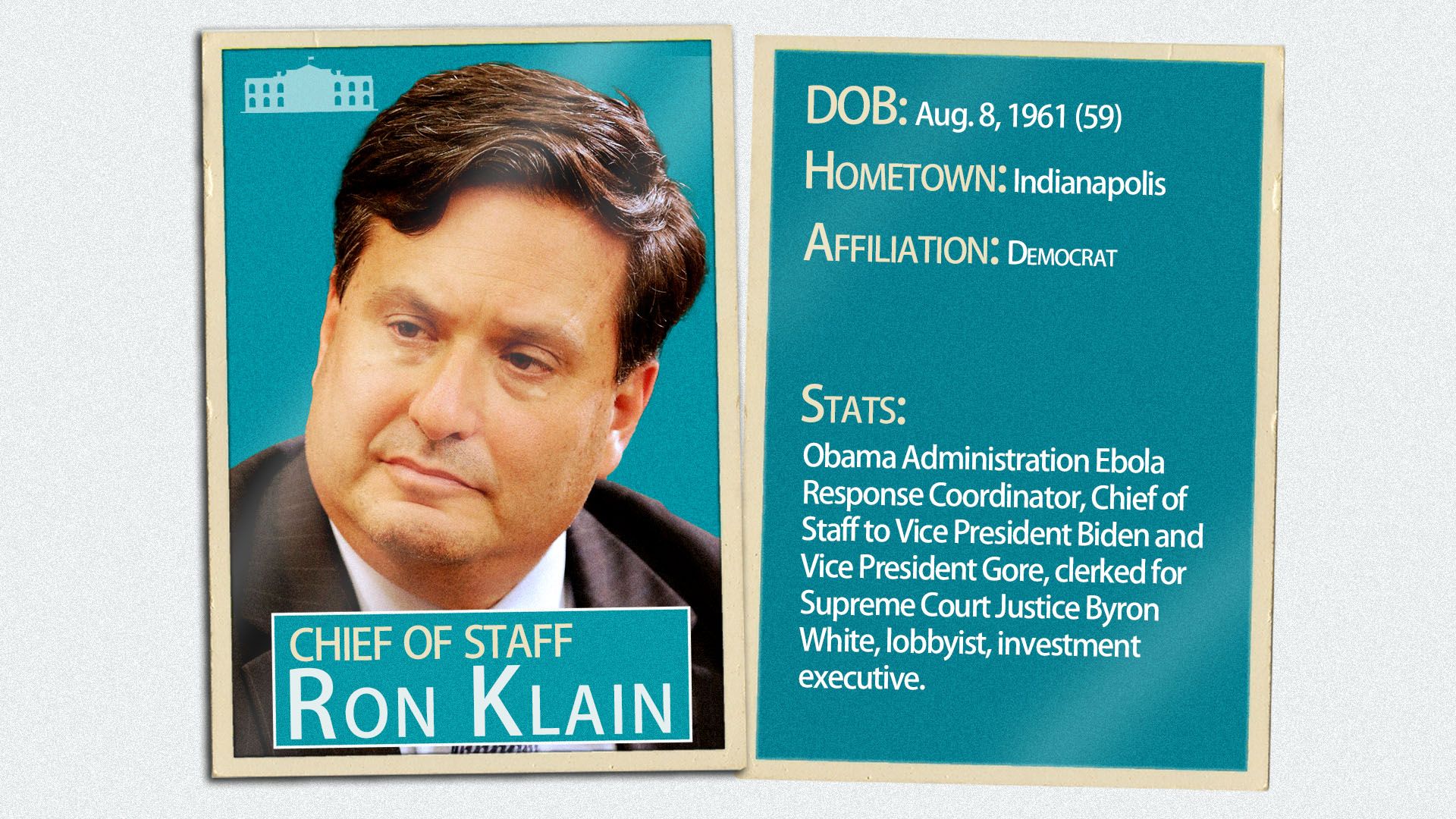 Democrats close to President-elect Biden expect him to name Linda Thomas-Greenfield as ambassador to the United Nations, Hans Nichols reports, looking to a Black woman and respected diplomat to restore morale, in keeping with Biden's pledge to name a diverse Cabinet.
3. Nick Burns: Trump conspiracies hurt more than Russia, China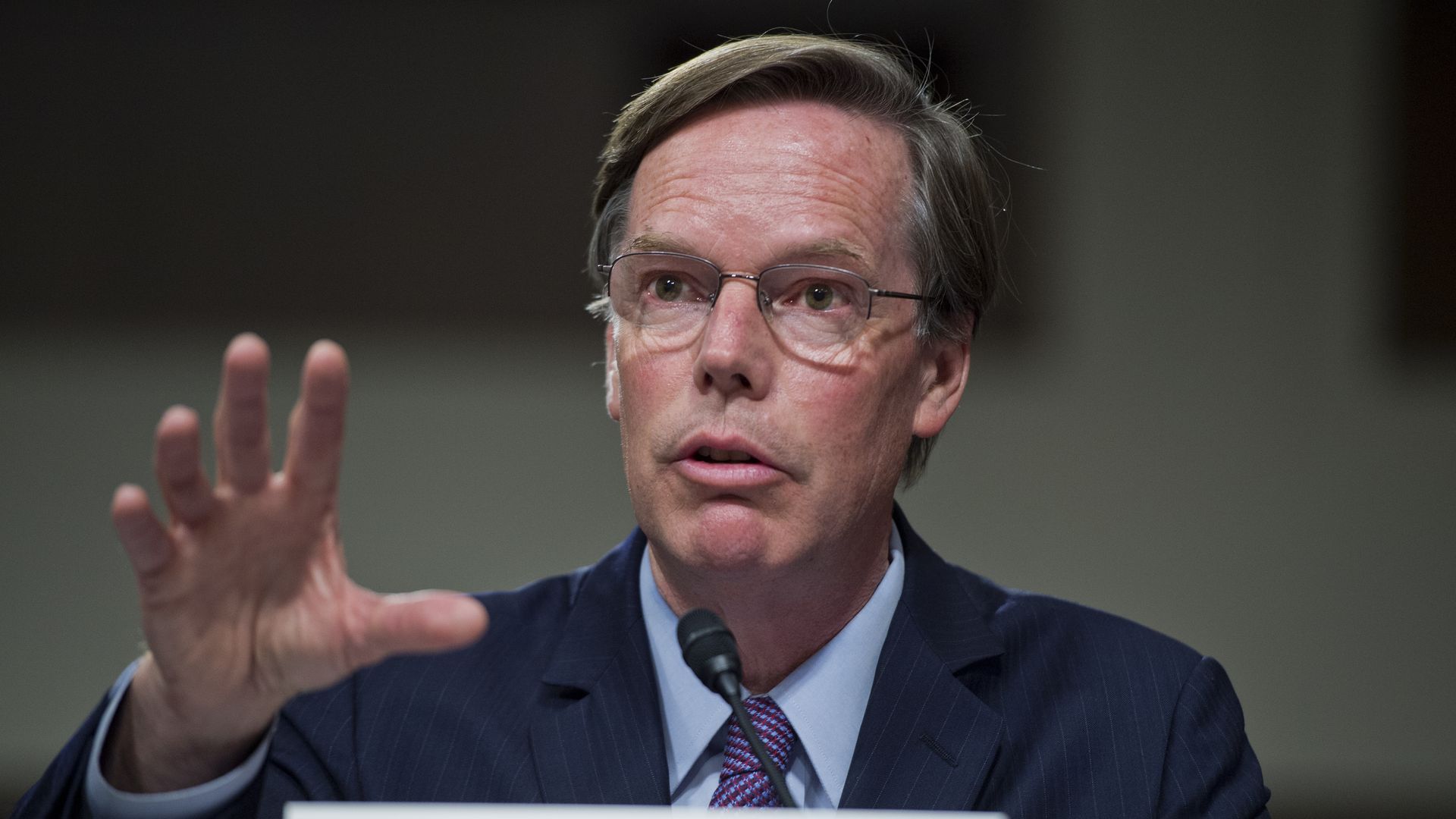 A longtime diplomat who's advised Biden tells Axios' Jonathan Swan that the United States has lost international credibility as President Trump spreads conspiracies while challenging his losing election results.
Why it matters: Nicholas Burns, a Harvard professor who previously served presidents from both political parties as a former ambassador and undersecretary of state, says the president's baseless challenges have undercut the U.S. as a beacon of democracy and critical voice against governmental overreach in other nations.
"Donald Trump is doing more damage to American democracy than Russia or China or Iran or North Korea could ever do with their cyberattacks on us," Burns said in a Friday interview.
"I think it's the most serious threat to our democracy in my lifetime," said Burns.
Between the lines: Burns served Presidents Ronald Reagan, George H.W. Bush, Bill Clinton and George W. Bush, who made Burns his ambassador to NATO among other posts.
Burns stressed that he was speaking to Axios in his personal capacity and not on behalf of the Biden team.
But he is an important part of Biden's kitchen cabinet — advising the president-elect during the campaign and joining a high-level briefing with Biden and other top foreign policy and national security advisers on Tuesday.
4. Inside Republicans' troubled Election Day operations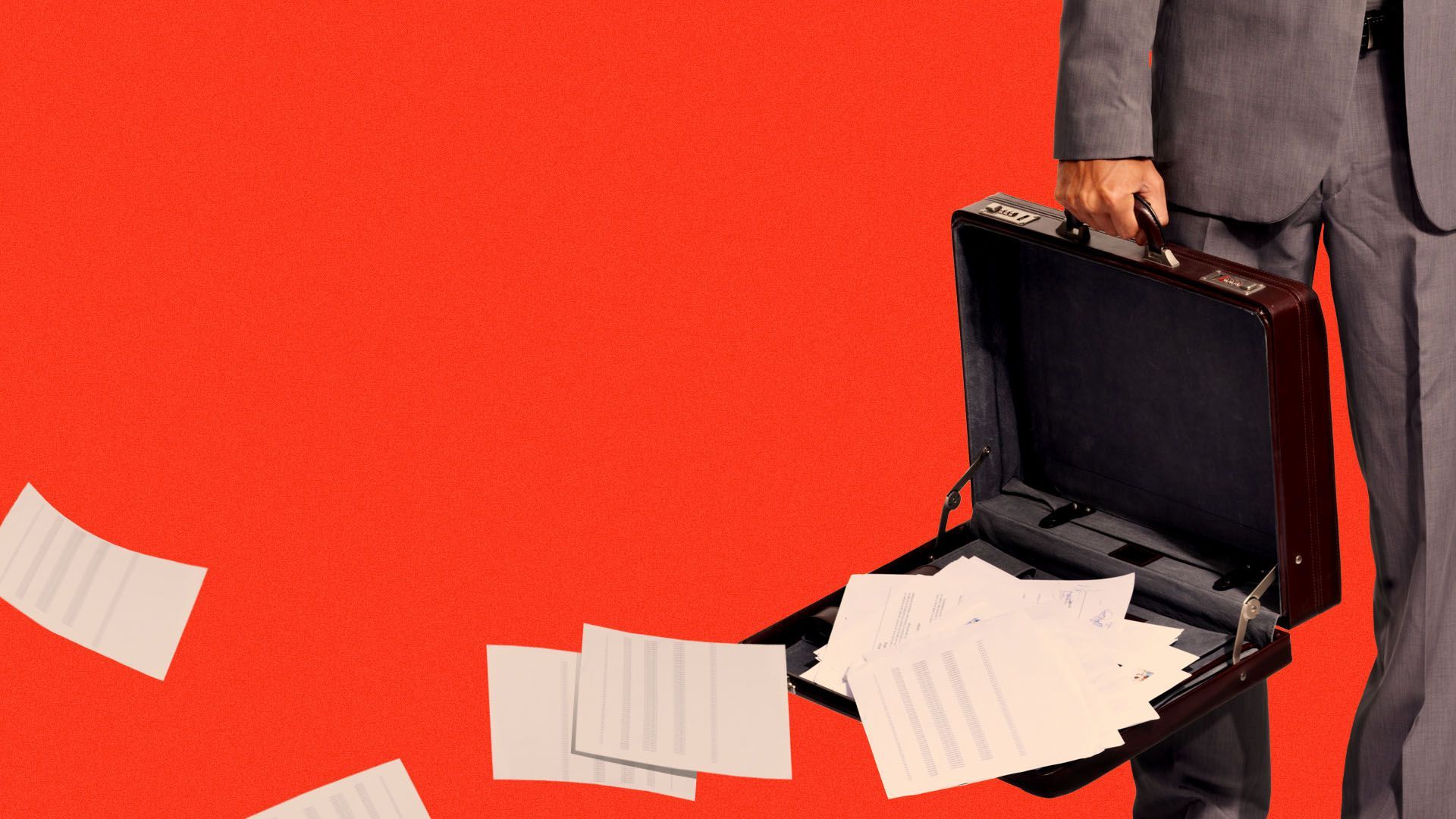 As President Trump unsuccessfully argues fraudulent voter claims, campaign operatives tell me the reality is the joint EDO (Election Day operations) by the Trump campaign and Republican National Committee left them feeling largely unprepared to challenge ballots in real time.
Why it matters: With several states moving toward certifying election results this week, the postmortems are beginning as political operatives try to understand what worked, what didn't and how to adjust going forward.
What we're hearing: Officials in different regions of the country describe a state-by-state patchwork — and a sense that the GOP's litigate-everything posture wasn't matched by operations robust or agile enough to mobilize properly.
"They claimed they had a great EDO on the ground, and that was the furthest thing from the truth," said one Trump election adviser who was in Pennsylvania the week of the election. "You have to stop fraud as it happens, not after the fact."
An official in the Gulf states said they repeatedly asked the campaign for more resources and were denied.
"The campaign fell apart after Election Day," another adviser said. "You can't audit this in reverse. ... The infrastructure just failed."
The other side: Trump deputy campaign manager and lawyer Justin Clark tells me this was "the largest, most organized Election Day operation ever mounted by any campaign in the history of the Republican Party" with more than 50,000 trained volunteers nationwide.
5. White House holiday parties won't stop for virus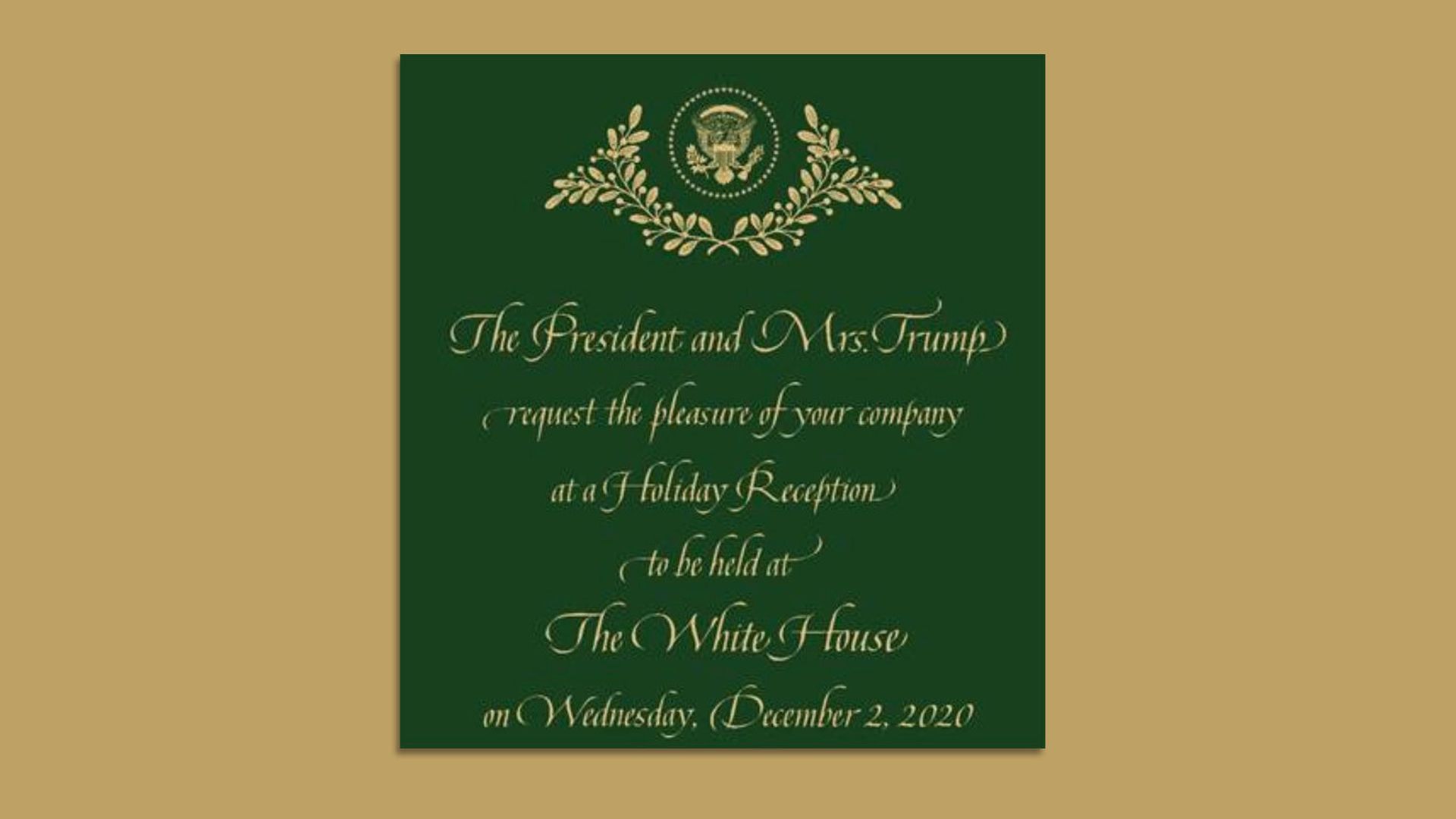 President Trump isn't letting his own staff outbreaks or a resurgence in COVID-19 cases stop his plans for one last season of holiday parties before he leaves office.
Driving the news: Invitations for White House holiday parties hosted by the Trumps began circulating last week, ahead of events that begin the first week in December.
Two invitations reviewed by Axios make no mention of health safety protocols.
White House officials tell me this year's parties will be held indoors, as usual, despite recommendations from the CDC discouraging large gatherings and holiday celebrations.
6. Sneak Peek diary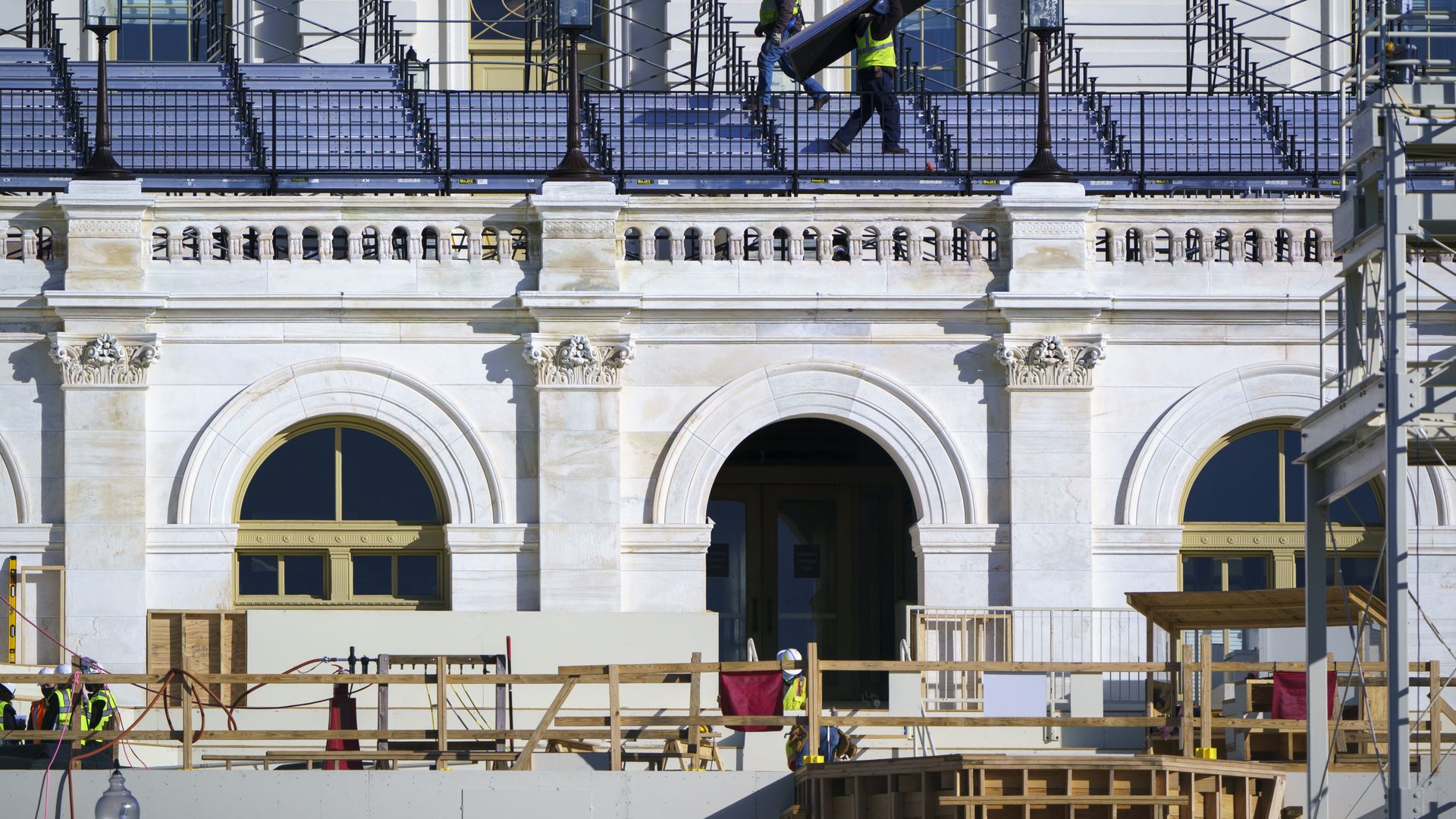 The House and Senate are on recess this week for Thanksgiving.
The House will return on Dec. 1.
The Senate will return on Nov. 30.
President Trump has canceled plans to travel to Mar-a-Lago for Thanksgiving this year.
President-elect Biden will spend the holiday with his family in Delaware.
7. Trump's Air Force One problem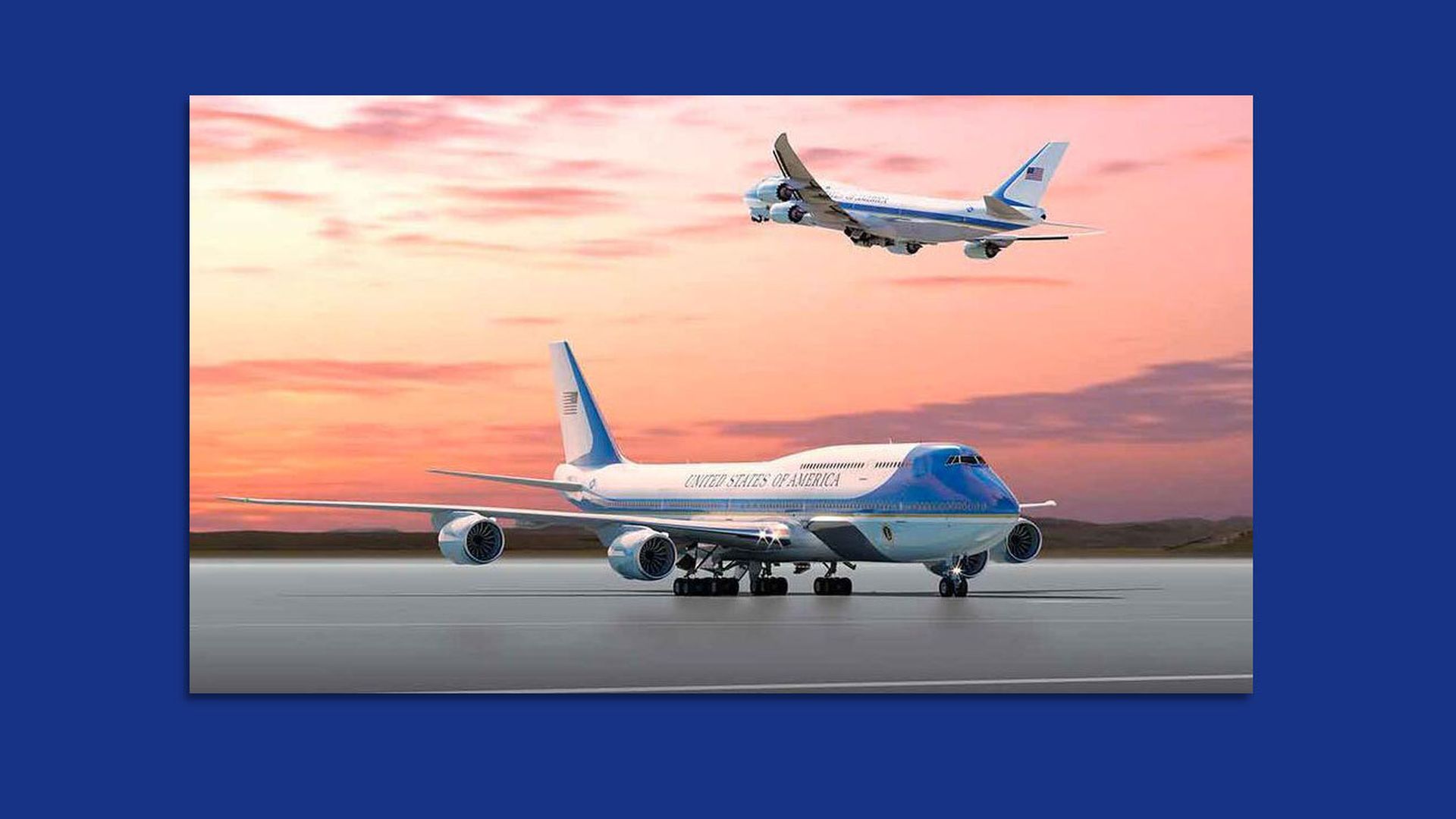 One of President Trump's favorite items on display in the Oval Office has been a model of Boeing's Air Force One revamp that swaps Jackie Kennedy's iconic light blue design for Trump's preferred look: a white top and dark blue bottom set off with a red stripe.
"Isn't it beautiful? Now it's actually patriotic," Trump has told visiting foreign leaders and other visitors, according to a person he's shown it to.
What we're hearing: His election loss will probably preempt his design takeover.
A source familiar with the planning process tells Axios that Boeing has "not yet had conversations" with the incoming Biden administration on the paint job for the 747-8s — which are being modified in San Antonio and won't be ready until 2024.
But the source said that the look and feel of the planes are decisions that will be up to the sitting president at the time.
They expect Biden may have his own vision.
One big question: Will Trump reunite with "Trump Force One" — the Boeing 757 he used to jet around the country during his 2016 campaign — once he leaves office, and will he keep the look?
The red, white and blue plane, which dons the Trump logo, is parked at LaGuardia Airport in New York.