Axios Sneak Peek
March 07, 2023
Welcome back to Sneak. Smart Brevity™ count: 1,026 words ... 4 minutes.
📅 Join Axios' Courtenay Brown, Sophia Cai and Eleanor Hawkins on Wednesday at 8am ET for an International Women's Day event with Sen. Mazie K. Hirono (D-Hawaii), German ambassador to the U.S. Emily Haber, and PBS NewsHour co-anchor Amna Nawaz. Register here to attend in person in D.C.
1 big thing: Jordan under fire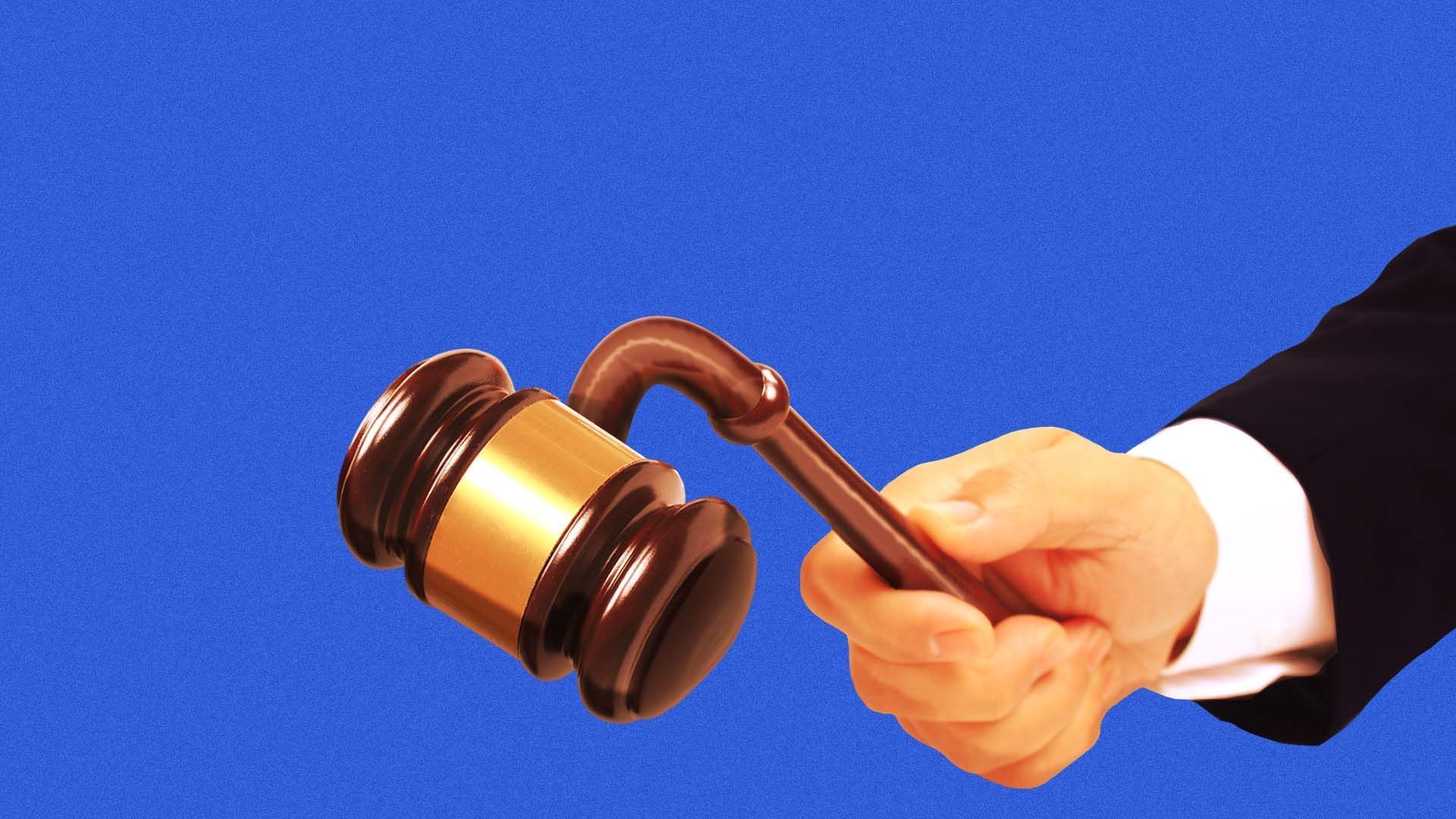 Rep. Jim Jordan (R-Ohio) — facing criticism that his probe of "weaponized" U.S. agencies has moved too slowly and found little — is threatening to subpoena 16 more witnesses from the FBI, Axios' Sophia Cai reports.
Why it matters: Jordan is under increasing pressure from disappointed Republicans who want results — and from Democrats who say his investigation is being exposed as a partisan sham.
Driving the news: Criticism of Jordan escalated over the weekend, after the New York Times reported that three witnesses Jordan had cast as FBI "whistleblowers" provided little information and had touted various conspiracy theories. Two had received financial help from an ally of former President Trump.
Between the lines: Critics say Jordan has been hampered by his off-the-cuff style, lack of structure and separation between Judiciary and its "weaponization" subcommittee — and a tendency to make statements first and hope his investigative work will back them up.
By choosing to lead both Judiciary and its weaponization panel, Jordan forced his small circle of five close advisers to work on at least a dozen probes simultaneously, according to an Axios analysis of oversight requests sent by Jordan this Congress.
What they're saying: "Jordan is overextended and short-staffed, biting off much more than he can chew," Mike Davis, former chief counsel for nominations for then-Senate Judiciary Chairman Chuck Grassley (R-Iowa), wrote in a tweet thread. "This is doomed to fail."
On his show, Fox News' Jesse Watters said: "Make me feel better, guys. Tell me this is going somewhere. Can I throw someone in prison? Can someone go to jail? Can someone get fined?"
Zoom in: Jordan last week requested more resources for the Judiciary Committee and the weaponization panel — an apparent acknowledgement that he's understaffed.
The Republican firebrand is asking for an additional $2 million a year and access to a "substantial reserve fund" of $15 million to conduct investigations.
What we're watching: Jordan's oversight strategy hinges largely on his ability to produce whistleblowers who bring evidence of bias by federal law enforcement.
He opened the weaponization panel's first hearing by saying he would seek testimony from "dozens and dozens" of whistleblowers who had information about "the political nature at the Justice Department."
Everyone — Republicans, Democrats and others — is still waiting.
2. 🐘 The incredible shrinking anti-Trump lane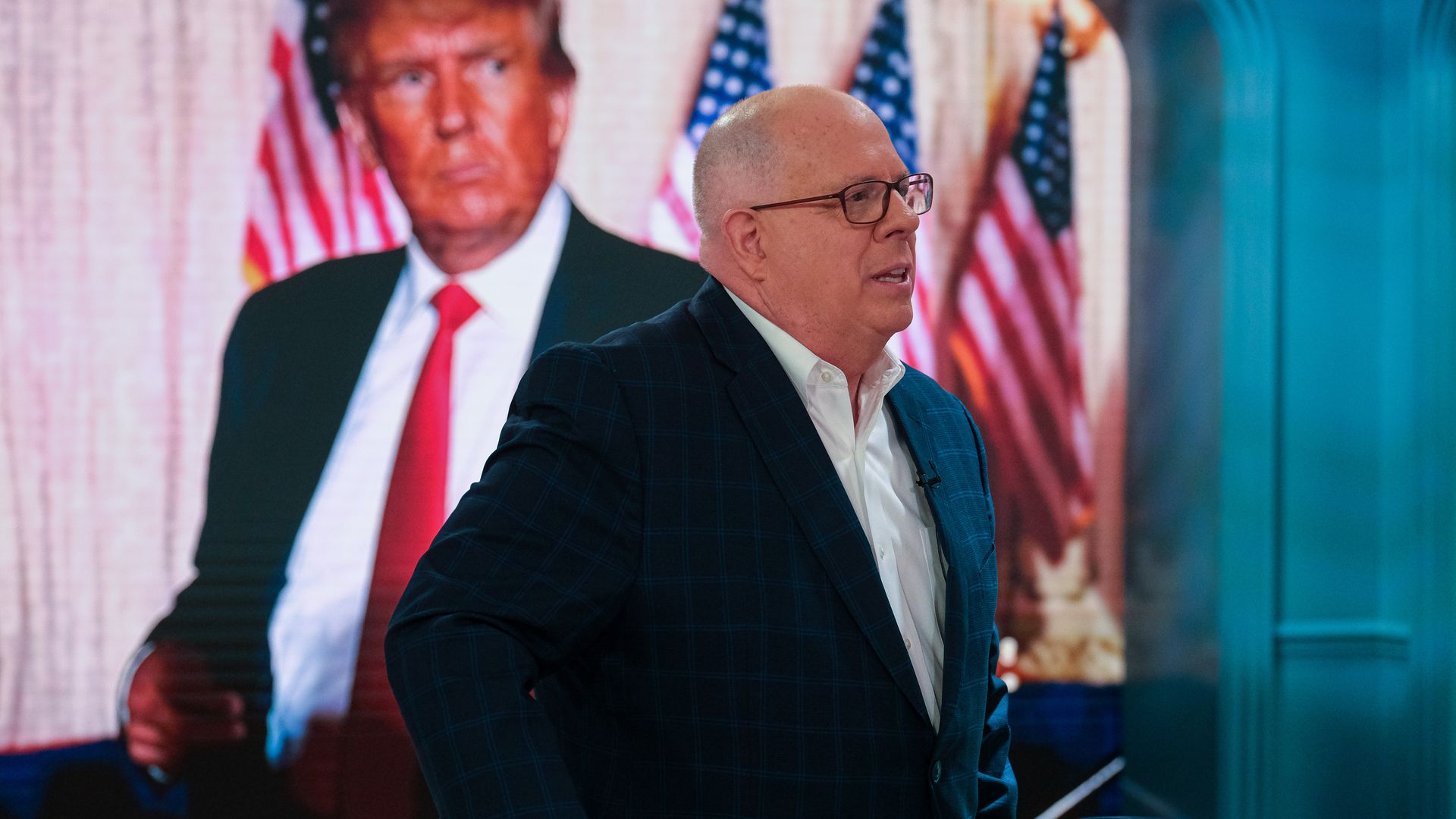 Former Maryland Gov. Larry Hogan's decision not to run for president knocks one leg out from under the quartet of anti-Trump GOP governors who have teased a 2024 run.
New Hampshire Gov. Chris Sununu — the rare elected Republican who supports abortion rights and steers clear of the culture war — is raising money as he tests the waters for a national campaign.
Former Arkansas Gov. Asa Hutchinson said yesterday he will make a decision in April. Former New Jersey Gov. Chris Christie is operating on a similar timeline.
Why it matters: The path to winning a GOP primary for any openly anti-Trump candidate is vanishingly small — a testament to the former president's iron grip on the Republican base.
The Republicans who have declared or are preparing to run against Trump have thus far avoided criticizing him directly — a seemingly unsustainable position given the extent of his lead in recent polls.
Some moderate and Trump-skeptical Republicans see Sen. Tim Scott (R-S.C.) as their flag bearer, but he is by no means a critic of the former president — and has even been floated as a potential Trump running mate.
3. 🇹🇼 McCarthy's Taiwan optics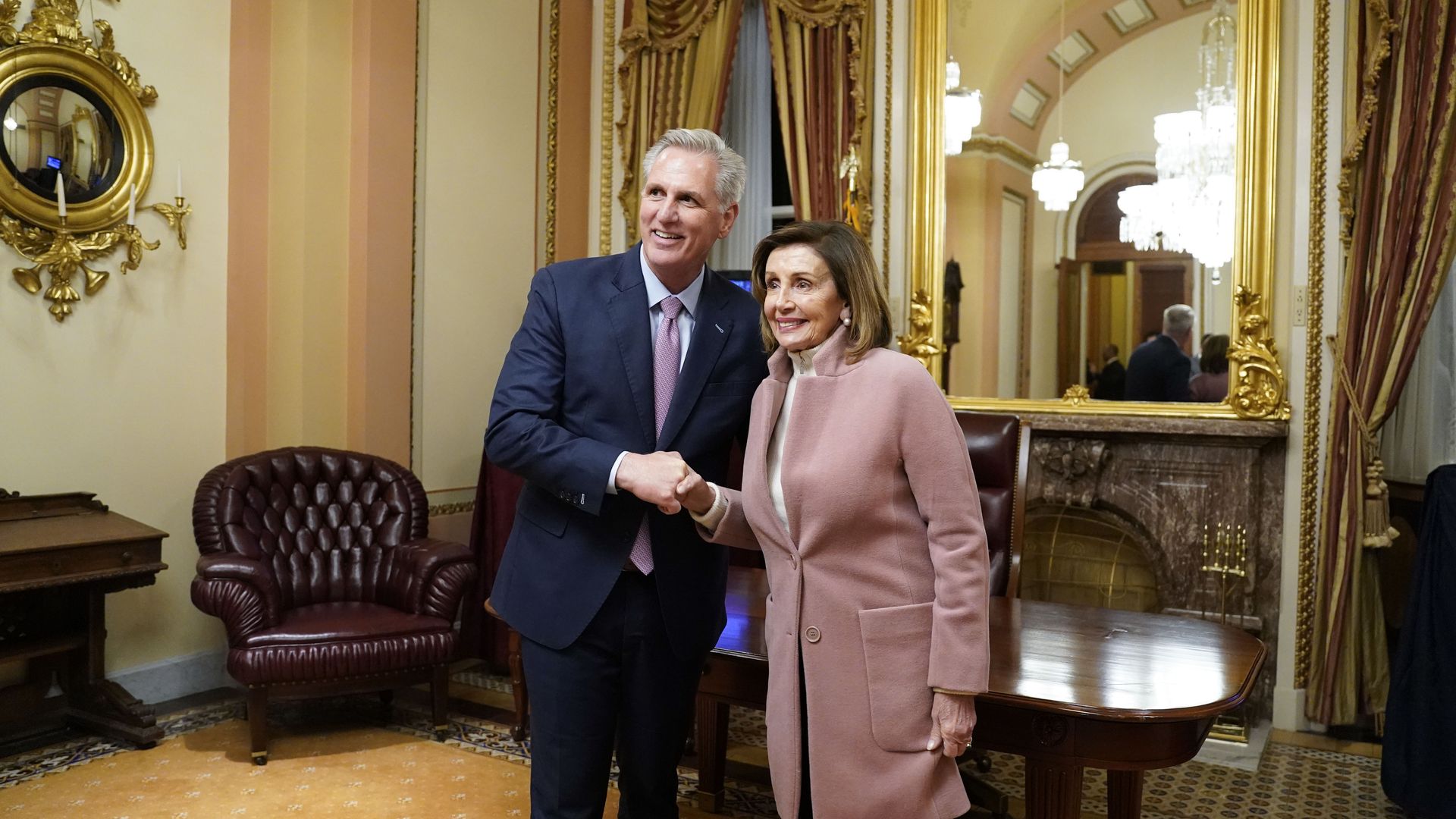 House Speaker Kevin McCarthy (R-Calif.) has been eyeing a trip to Taiwan since at least last summer, but Taiwan's president has persuaded him to meet in California instead to avoid escalating tensions with Beijing, the Financial Times reports.
Why it matters: In August, then-Speaker Nancy Pelosi drew international headlines — and a massive show of force from China's military — when she became the most senior U.S. lawmaker to visit the self-governing island since 1997.
Pelosi's visit drew rare praise from Republicans, many of whom accused President Biden of cowering to Beijing after he warned that the U.S. military did not think the trip was a good idea.
The optics of McCarthy deferring his trip have already sparked similar criticism: "The [Chinese Communist Party] prevents McCarthy from going to Taiwan. But the U.S. continues to make China rich. Insane," Fox News host Laura Ingraham tweeted.
Between the lines: Reuters reports that both U.S. and Taiwanese officials were "deeply uneasy" about the prospect of McCarthy's visit exacerbating tensions with Beijing ahead of Taiwan's presidential election next year.
Taiwanese officials shared intelligence with McCarthy's office to persuade him to meet with President Tsai Ing-wen in early April when she transits through the U.S. en route to Central America.
4. ⚖️ By the numbers: 1,000 Jan. 6 arrests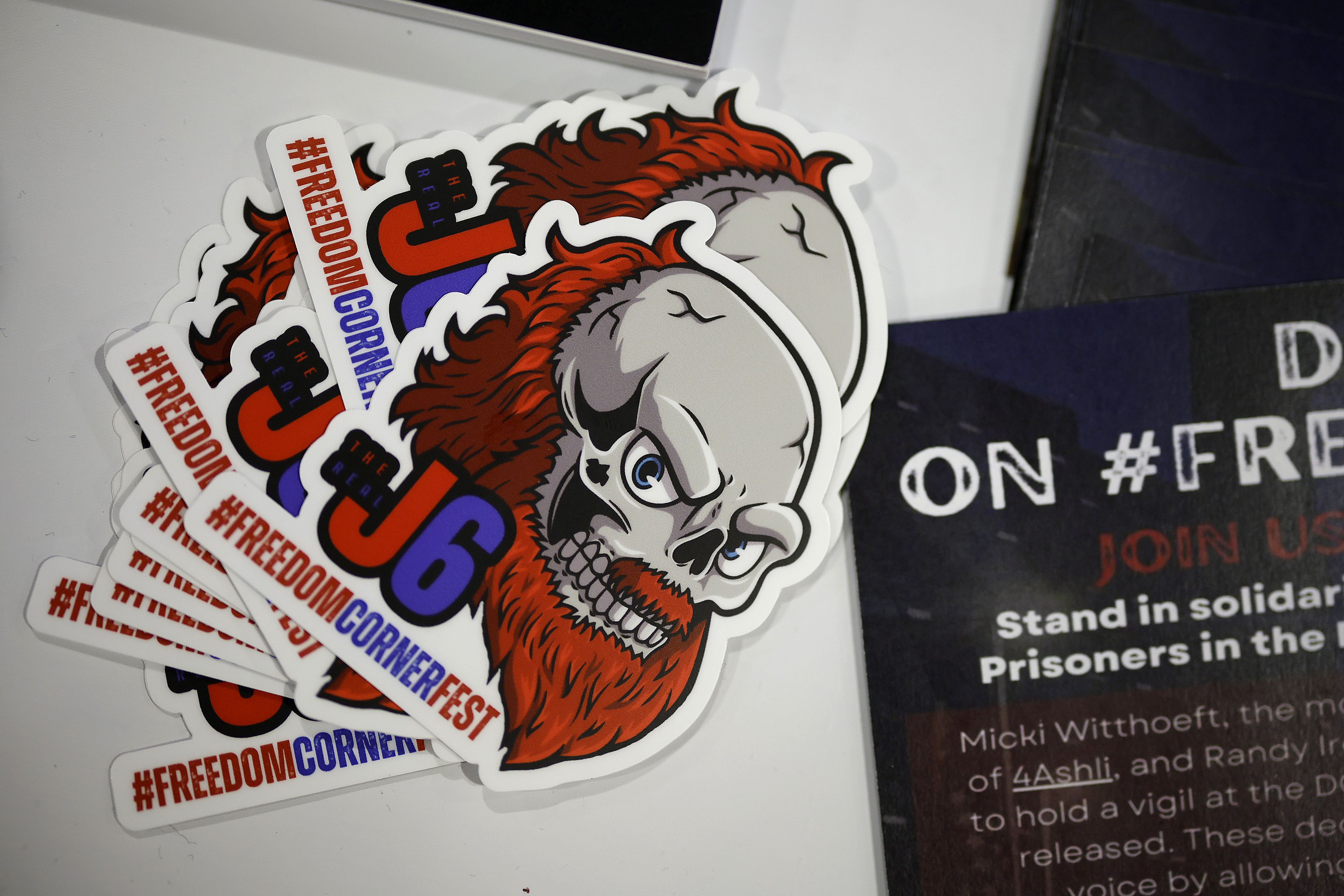 At least 1,000 people have been arrested in nearly all 50 states and D.C. in connection with the Jan. 6 attack on the Capitol, the Justice Department announced today.
326 defendants have been charged with assaulting, resisting or impeding officers or employees.
106 have been charged with using a deadly or dangerous weapon or causing serious bodily injury to an officer.
55 have been charged with conspiracy to obstruct a congressional proceeding, obstruct law enforcement and/or injure an officer.
518 have pleaded guilty to federal charges, and 53 have been found guilty at contested trials.
5. Fetterman on the mend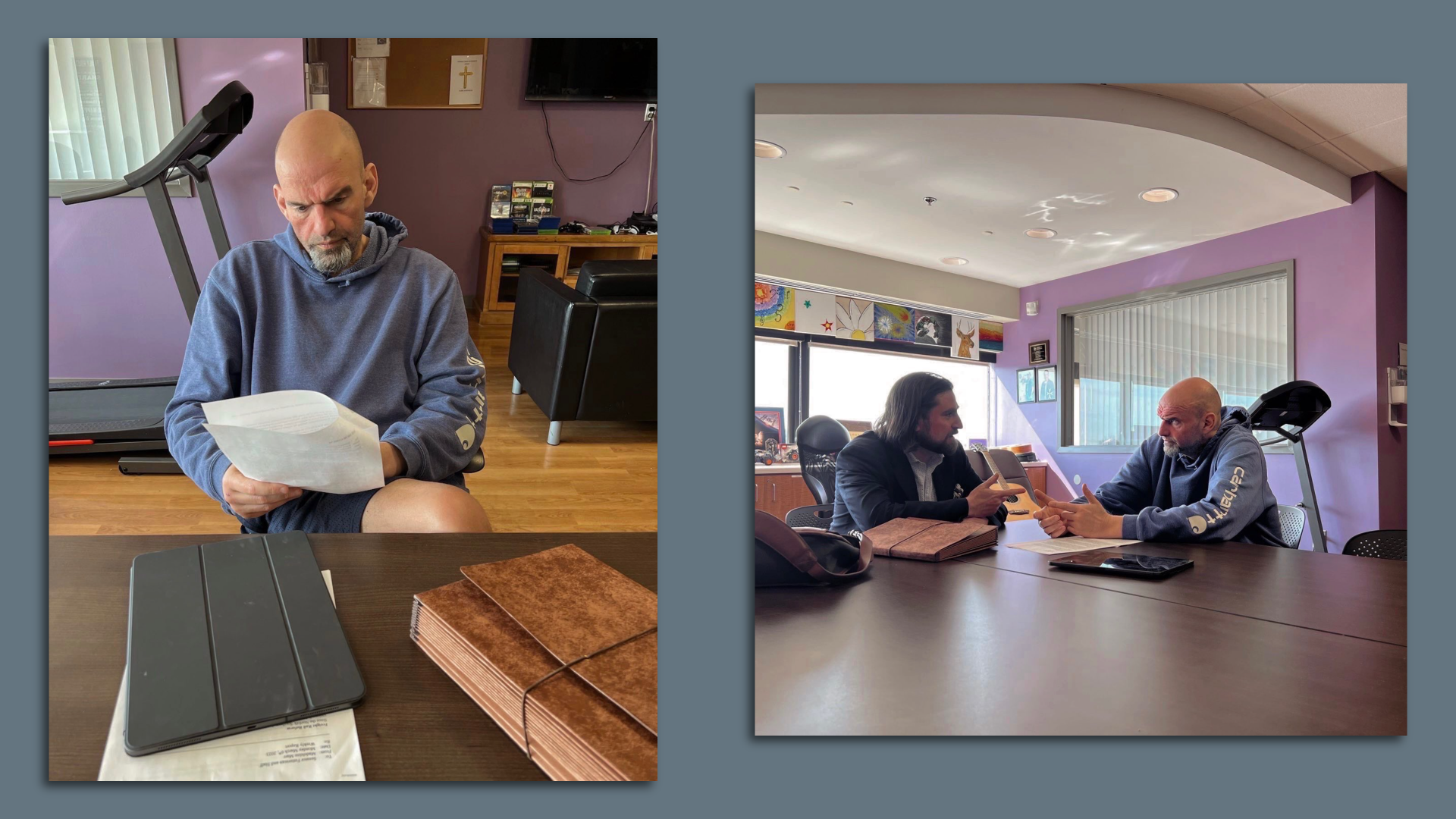 Sen. John Fetterman (D-Pa.), who checked himself in to the hospital last month to receive treatment for depression, is "well on his way to recovery" and spent this morning working on Senate business, according to his chief of staff.
📬 Thanks for reading tonight. This newsletter was edited by Zachary Basu and copy edited by Brad Bonhall.