Axios Sneak Peek
September 11, 2022
Josh Kraushaar here ... in New Hampshire and Pennsylvania, reporting from two of November's top battleground states. Thanks for joining Sunday Sneak Peek, a weekly look ahead at the forces shaping American politics.
Smart Brevity™ count: 1,323 words ... 5 minutes.
Send me tips and rants: [email protected].
1 big thing: GOP's high stakes in New Hampshire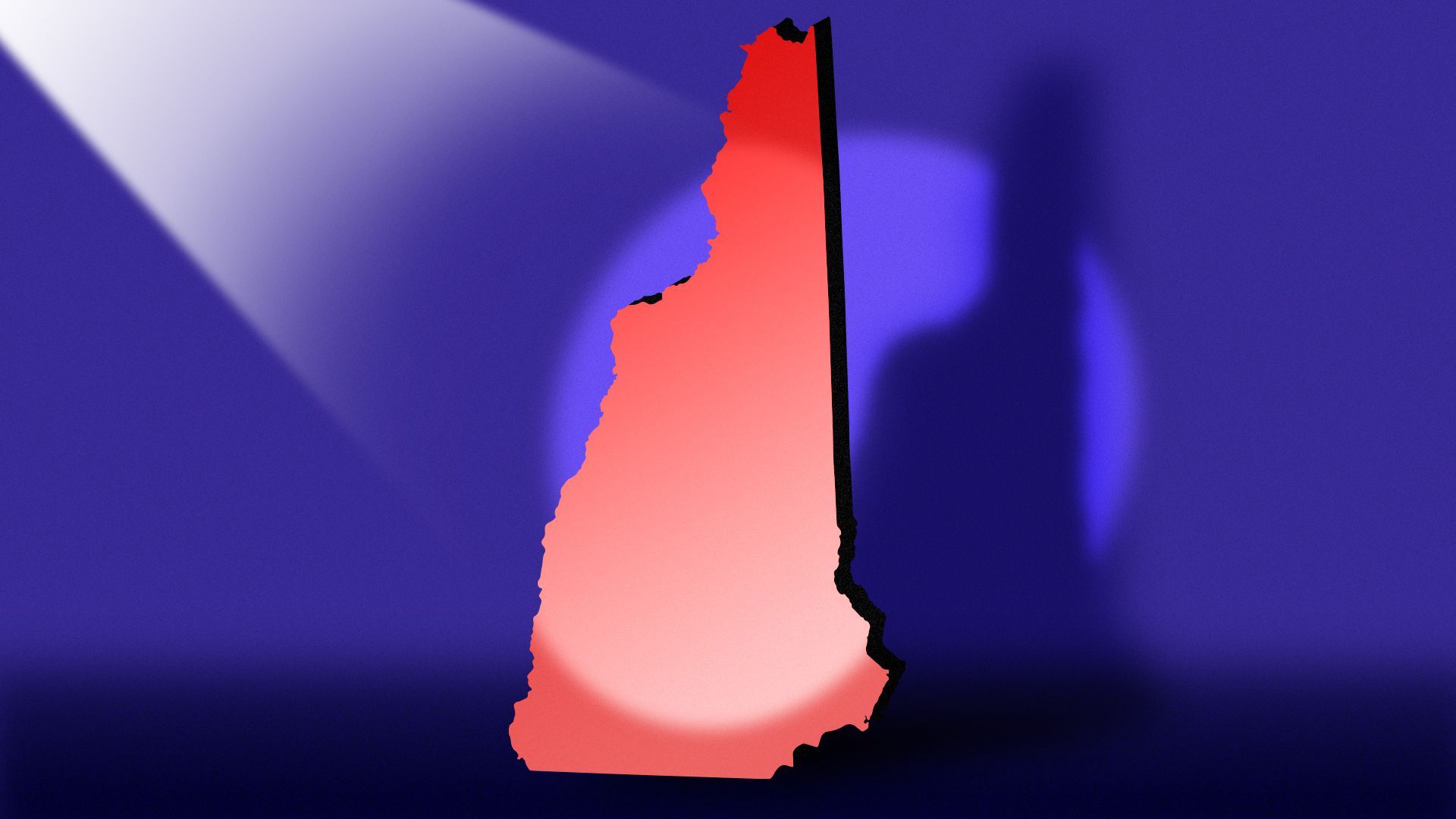 MANCHESTER, N.H. — New Hampshire is one of the last states to hold primaries. But Tuesday's fierce intra-Republican contests will be pivotal in determining the GOP's November fortunes.
The big picture: The outcome of the Senate primary will shape the GOP's odds of winning back the Senate majority. And Republicans could squander two winnable House races by nominating less-electable candidates, at a time when every seat matters for GOP Leader Kevin McCarthy's leadership ambitions.
Why it matters: With weak Senate Republican nominees emerging in other battleground states, targeting Sen. Maggie Hassan (D-N.H.) has become increasingly important to GOP aspirations.
Details: The primary pits the more mainstream state Senate president Chuck Morse against retired Army general Don Bolduc. Morse is the favored candidate of the Republican establishment and is receiving over $4.5 million in reinforcements from a McConnell-aligned super PAC.
Between the lines: Leaders in both parties believe Bolduc may be too far-right to win a general election, which explains Democrats spending more than $3.1 million to shape the outcome in Bolduc's favor.
Sununu endorsed Morse on Thursday, saying: "The stakes in this election are too high."
Former President Trump hasn't endorsed but in a recent interview praised Bolduc as a "strong guy, a tough guy."
By the numbers: Bolduc had spent $527,000 on his entire race by the end of August. A Democratic super PAC has single-handedly spent $3.2 million to attack Morse on the airwaves.
The GOP's Senate Leadership Fund reserved $23 million in ads against Hassan for the general election. But if Bolduc wins the nomination, those reservations could get canceled.
The McConnell-linked super PAC went negative on Bolduc last week, portraying him as an unelectable extremist. "Don Bolduc's crazy ideas won't help us defeat Maggie Hassan," the ad says.
Down the ballot: The race to take on vulnerable Rep. Chris Pappas (D-N.H.) is another proxy battle between establishment and MAGA forces, and it's caused a clash between McCarthy and House Republican Conference Chair Elise Stefanik.
McCarthy backs Republican Matt Mowers, who served in the Trump State Department and ran competitively against Pappas in 2020.
Karoline Leavitt, a 25-year-old former Trump and Stefanik staffer, has bashed McCarthy on Tucker Carlson's show on Fox News and picked up late traction wooing MAGA forces.
An ad from Defending Main Street, a moderate Republican super PAC, features footage from Leavitt's social media and caricatures her as "a woke Gen Zer." If elected, Leavitt would be the youngest congresswoman in U.S. history.
In the state's other House district, George Hansel, a popular, moderate Republican mayor who supports abortion rights, could put the Biden-friendly district of Rep. Annie Kuster (D-N.H.) in play.
But a newly created Democratic PAC is boosting a right-wing candidate — pro-Trump businessman Bob Burns — to stop that from happening.
Editor's note: This story has been corrected to note that Defending Main Street is not affiliated with McCarthy.
2. 👀 Biden at arm's length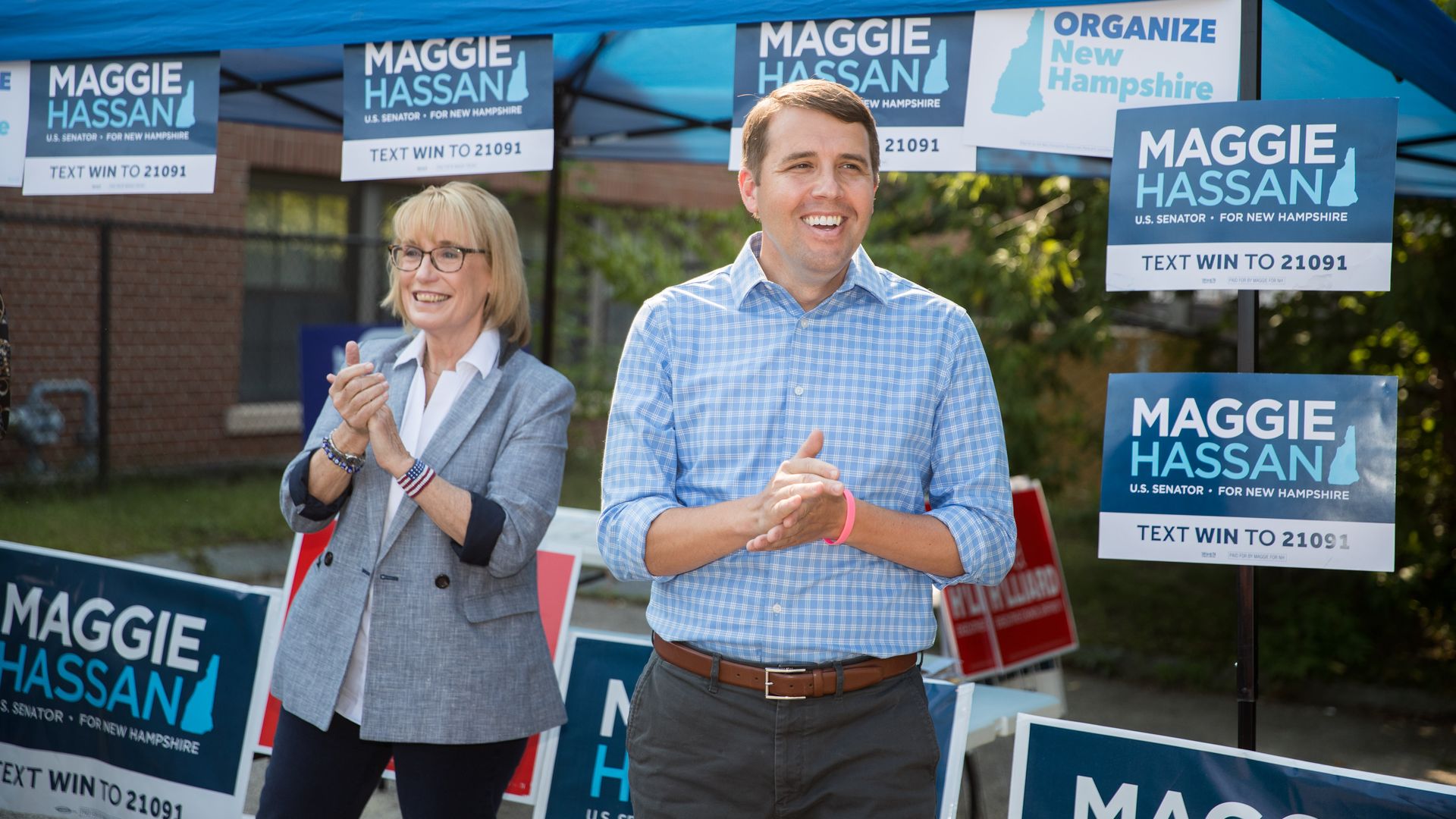 DOVER, N.H. — Even as President Biden's approval ratings have inched up, New Hampshire Democrats facing competitive re-elections are keeping some distance from the White House.
Sen. Maggie Hassan (D-N.H.) on border security: "I'll continue to stand up to the Biden administration on the issue of securing the border, listening to our frontline personnel down there about needing more border agents, more technology. In some places, we need more physical barrier."
Hassan on student loan forgiveness: "I don't support canceling all student debt. I have always focused on how you lower the overall cost of higher education and provide workforce training opportunities."
Rep. Chris Pappas (D-N.H.) on Biden's "semi-fascist" quote attacking MAGA Republicans: "The president has to be careful not to paint with too broad of a brush. That divisive rhetoric all around is poisonous to our democracy."
3. 🏠 Oz's suburban play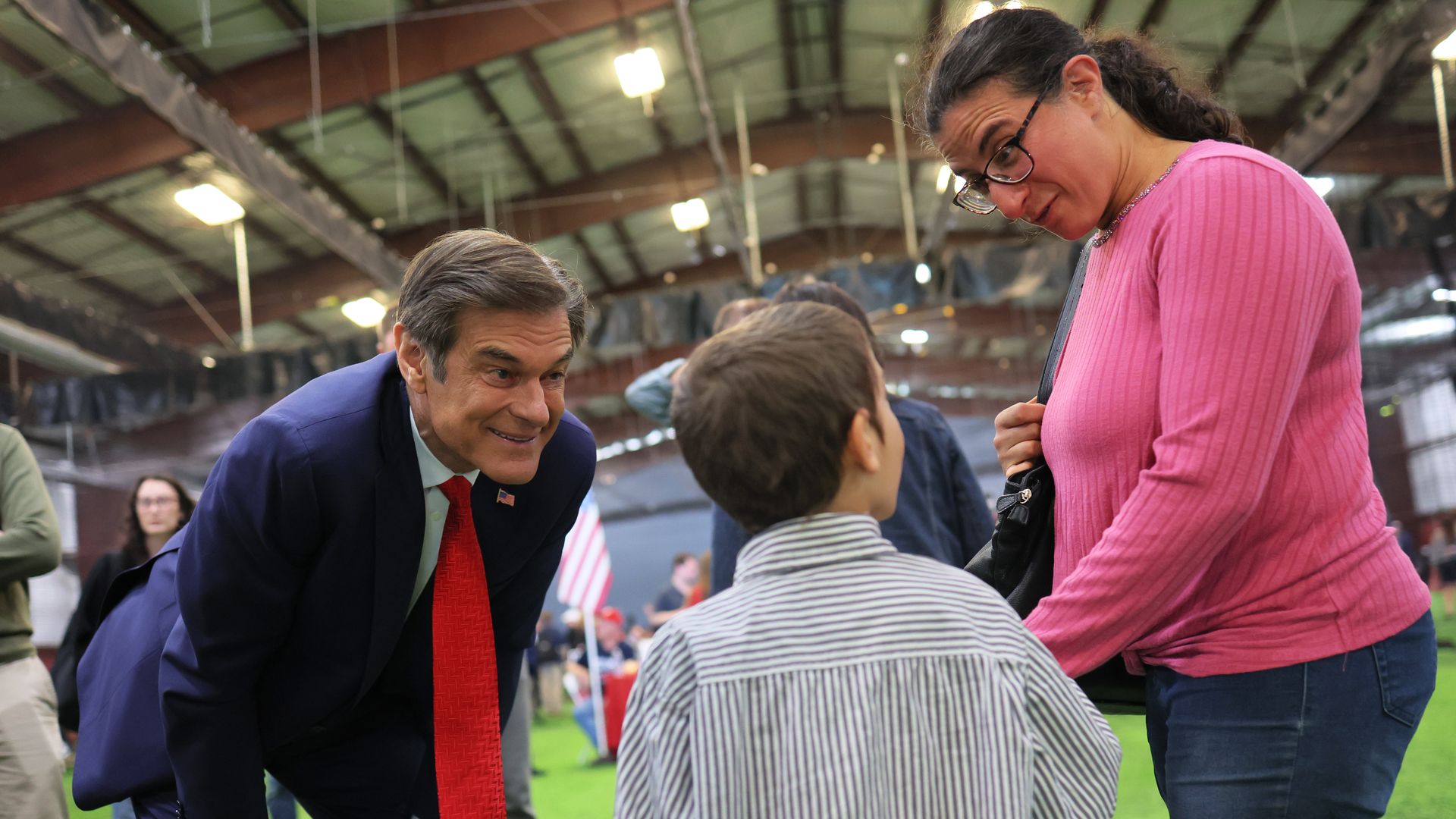 SPRINGFIELD, Pa. — Unlike other Trump-endorsed candidates, the Republican nominee for U.S. Senate in Pennsylvania, Mehmet Oz, is squarely focused on wooing suburban voters alienated by the GOP's hard-right swing.
He's getting a fresh boost in that effort from the U.S. Chamber of Commerce, which made a $3 million contribution this week to the McConnell-aligned Senate Leadership Fund super PAC for the Pennsylvania race. Oz is pitted against Democratic nominee John Fetterman, the state's lieutenant governor.
"There are many important races this fall, but perhaps none offer a greater contrast than the Pennsylvania Senate race: a choice between a pro-business champion, Dr. Oz, and Lt. Gov. Fetterman, who subscribes to a far-left, government-knows-best approach," said Chamber executive vice president Neil Bradley.
Driving the news: At a town hall Thursday in suburban Philly with former UN Ambassador Nikki Haley, Oz pitched himself as the son of immigrants living the American dream.
Oz told Axios that crime is emerging as a top issue in the race and said Fetterman's policies would "create an environment of lawlessness."
On abortion, Oz said: "I'm pro-life with three exceptions: life of the mother, rape and incest. And as a senator, I'd want to make sure that federal government is not involved in interfering with the state's decisions on the topic."
The bottom line: Despite rallying with Trump last weekend, Oz sought this week to pivot away from his MAGA connections.
He utilized Sen. Pat Toomey (R-Pa.), who voted for Trump's impeachment, as a critical surrogate attacking Fetterman over the Democrat's debate resistance — and said he would have voted to certify President Biden's election.
"I don't think we have any events planned together," Oz said when I asked if he'll appear again with far-right gubernatorial nominee Doug Mastriano.
4. 📺 Spot of the week: Crime time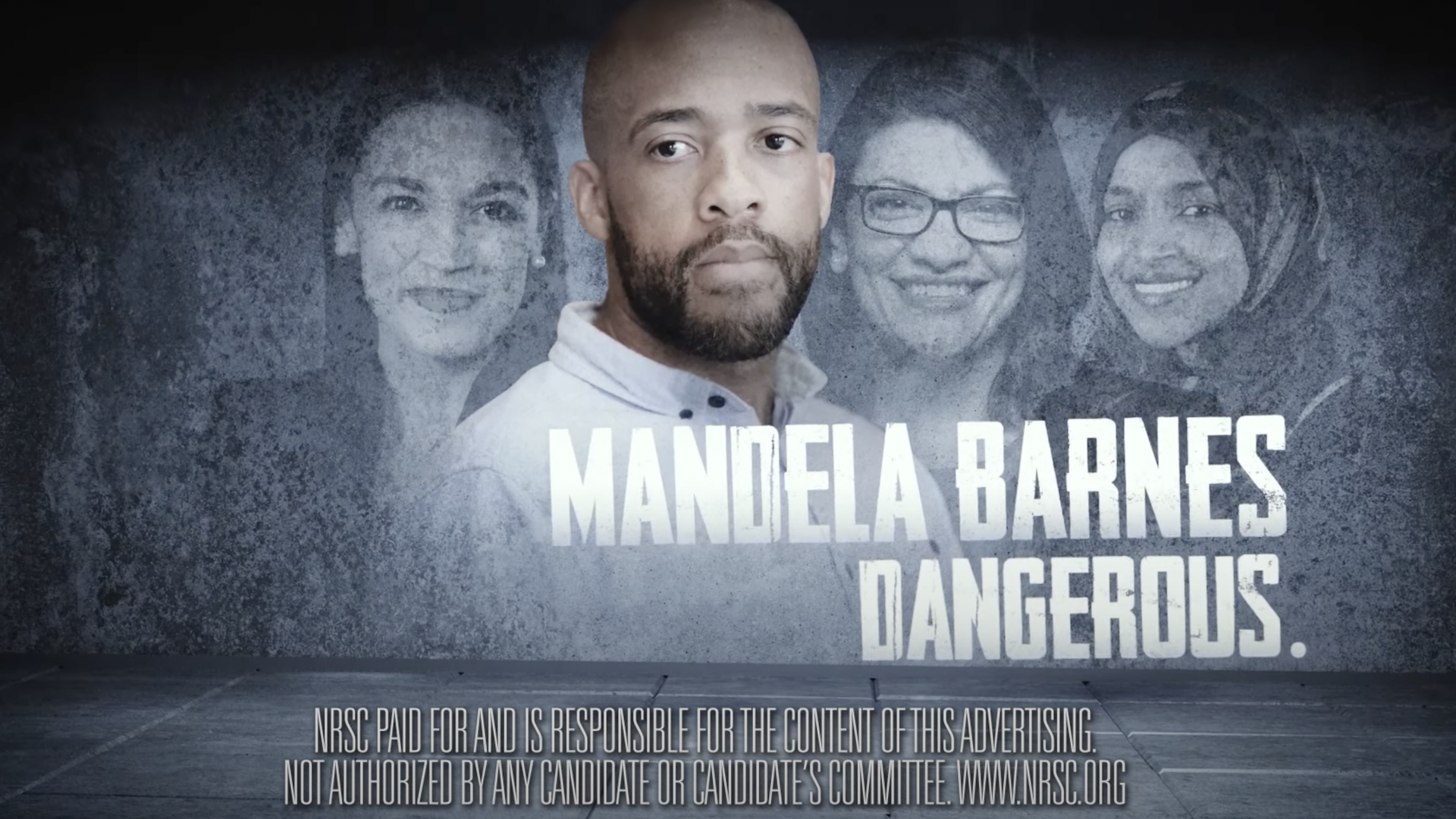 It's not just Oz: Republicans are turning to crime as a major theme in their campaign attacks against Democrats.
Nowhere is that clearer than the GOP's negative ad blitz against U.S. Senate nominee Mandela Barnes of Wisconsin.
Driving the news: A National Republican Senatorial Committee ad features footage of a horrifying attack by an SUV driver at a Waukesha Christmas parade last year, in which the suspected perpetrator was out on bail for domestic violence.
"Mandela Barnes wants to end cash bail — completely. He wrote the bill. Barnes still wants to end cash bail today. Mandela Barnes: Not just a Democrat. A dangerous Democrat," the ad says.
Barnes responds in his own ad: "We knew the other side would make up lies about me to scare you. Now they're claiming I want to defund the police ... that's a lie."
The bottom line: August polls showed Barnes leading GOP incumbent Sen. Ron Johnson, but Republicans think litigating law-and-order issues on the airwaves can close the gap.
5. 📊 Poll of the week: Rubio feeling the heat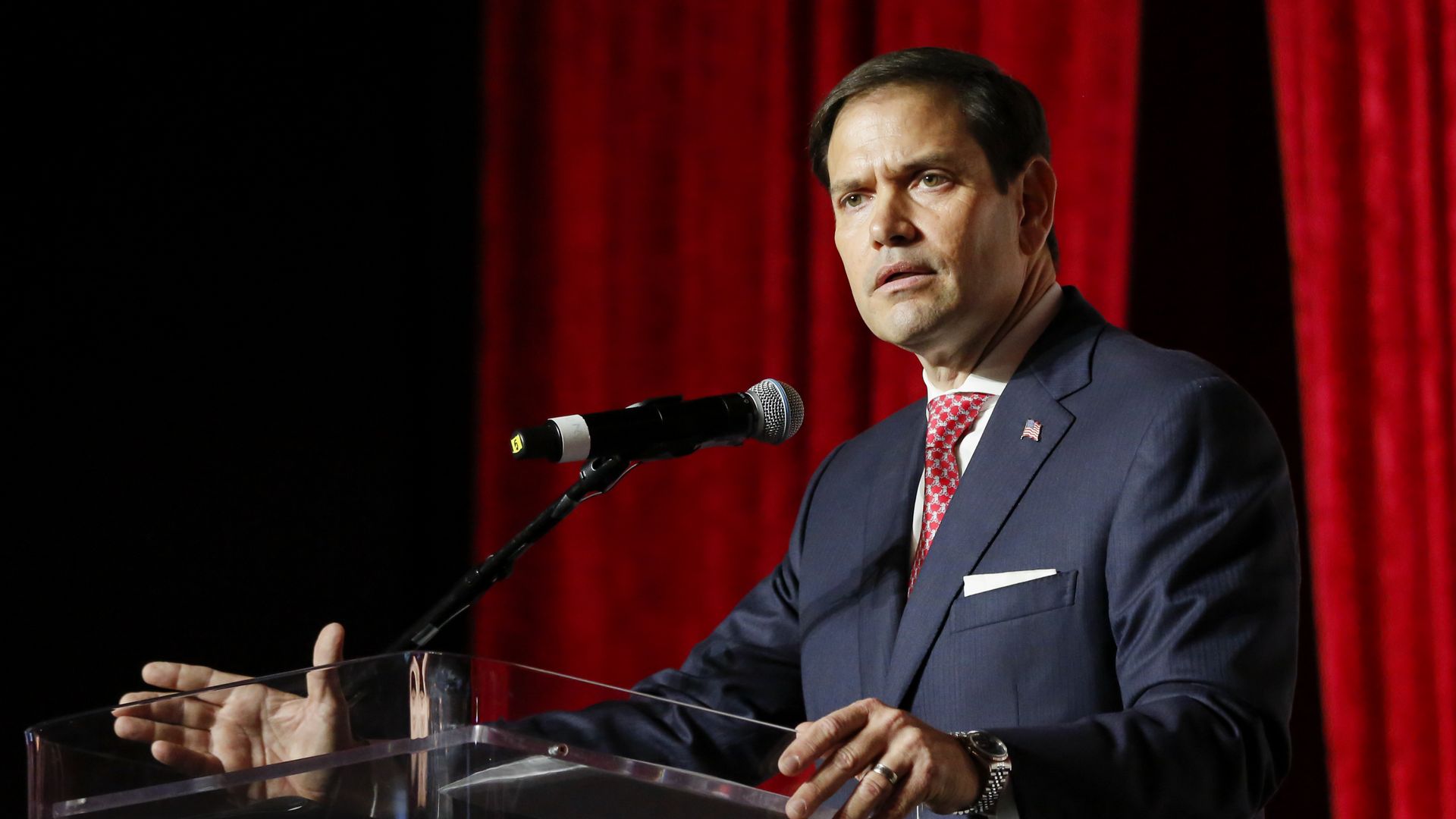 Sen. Marco Rubio (R-Fla.) isn't rated one of the most vulnerable senators, but new polling shows he faces a highly competitive re-election against Democratic Rep. Val Demings.
A survey conducted by Trump pollster Tony Fabrizio and Biden pollster John Anzalone for AARP found Rubio's edge over Demings with likely voters is now a statistical tie (49%-47%) — with his unfavorables much higher.
The same survey found Gov. Ron DeSantis' (R) advantage over Democrat Charlie Crist also within the margin of error (50-47%).
Why it matters: Despite the GOP's recent successes in Florida, it's still a battleground state that Trump carried by less than four points.
The Democratic base is fired up: In last month's primaries, more Democrats showed up to vote for governor (1.513 million) than in the blue wave year of 2018 (1.509 million).
📬 Thanks for starting your week with us. The rest of the team will be back tomorrow.