Axios Sneak Peek
February 03, 2022
Welcome back to Sneak.
📅 ICYMI: Axios just announced our inaugural What's Next Summit on April 5. Register here to attend virtual livestream sessions and join discussions on trends that will revolutionize our future.
Smart Brevity™ count: 957 words ... 3.5 minutes. Edited by Glen Johnson.
1 big thing: Endorsements, then payments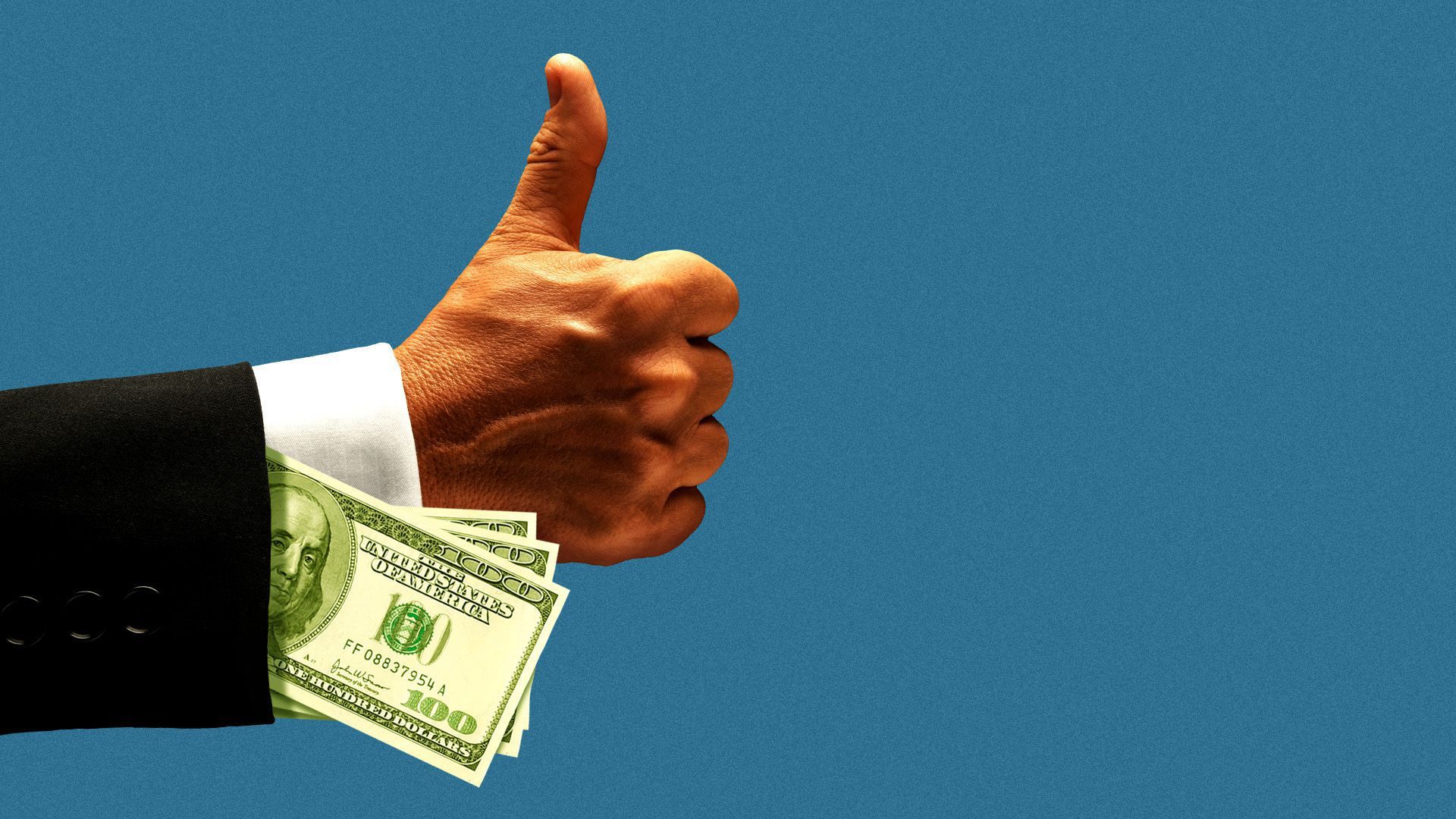 Some big-name 2022 candidates are cutting checks to high-profile backers who endorsed their campaigns, records reviewed by Axios' Lachlan Markay show.
Why it matters: Key endorsements are a known boon to campaigns battling for support, especially among ideologically committed primary voters. The payments raise the specter of a quid pro quo.
In some cases, campaigns are touting those endorsements in press releases and social media posts long before campaign finance records reveal consulting gigs and speaking fees.
That can leave voters in the dark about pertinent financial arrangements between the campaigns and the political celebrities publicly backing them.
How it works: Newly released records show the Senate campaign of Arizona Republican Jim Lamon cut a $20,000 check in October to a firm run by Matt Schlapp, chairman of the American Conservative Union.
In a statement, ACU board member Matthew Smith said the board decided on the Lamon endorsement, and Schlapp disclosed his consulting role during the process.
"We make endorsement decisions on a regular basis, including when candidates have a personal or professional relationship with one or more of our board members," Smith wrote.
"Lamon earned our endorsement because he stands for conservative/ America First policies and because he has attended multiple CPAC conferences."
2. Brace for testy Fed hearing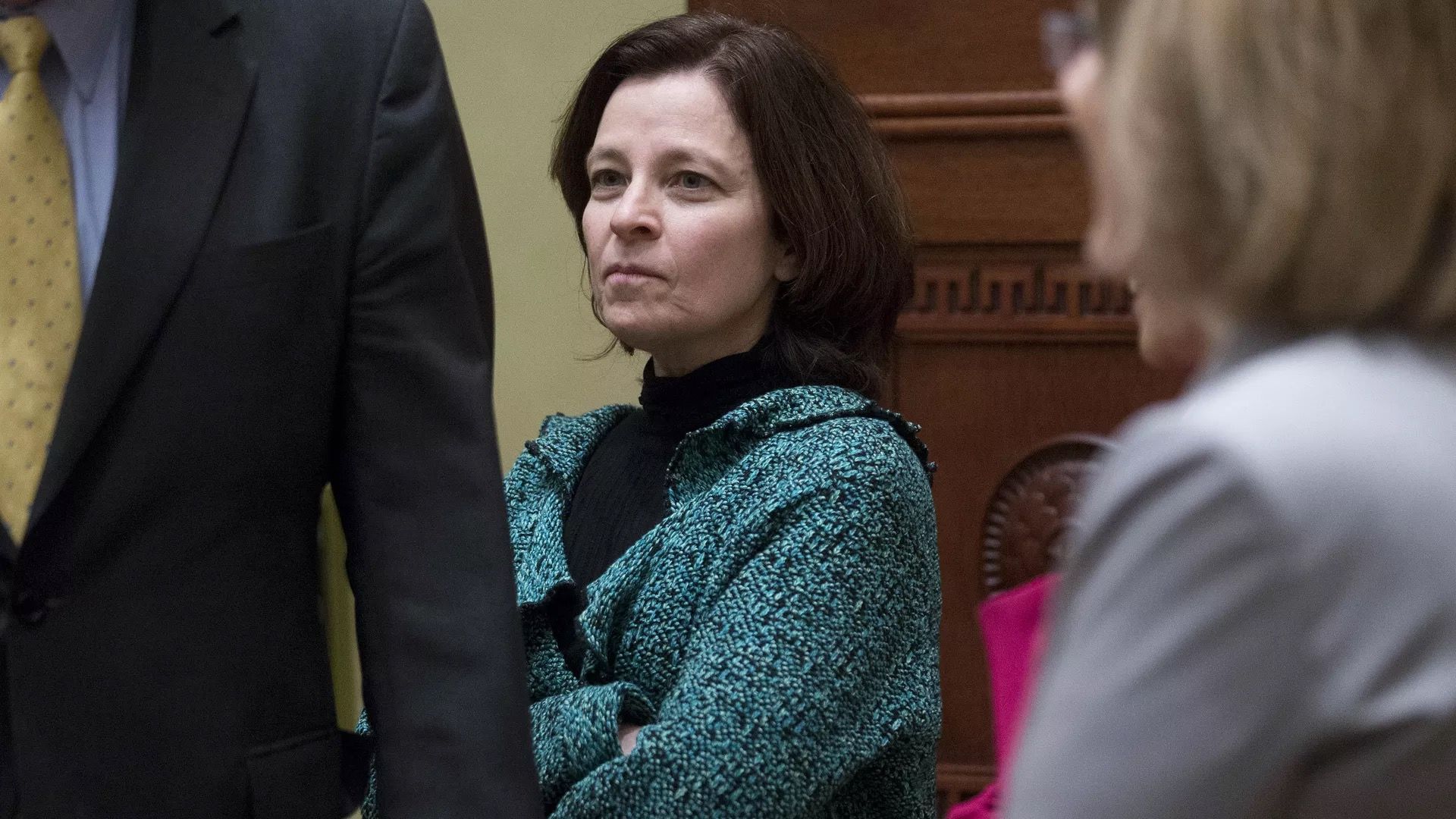 The Senate Banking Committee's confirmation hearing tomorrow for three Biden nominees to the Federal Reserve will be a high-stakes and potentially tense affair, writes Axios' chief economic correspondent Neil Irwin.
Why it matters: If one were to falter, it would undermine President Biden's push to remake the Fed to be more concerned about climate change and racial equality.
Republican senators are likely to aggressively question one nominee, Sarah Bloom Raskin, about her views on bank regulation and climate change, and another, Lisa Cook, about her qualifications.
Between the lines: The opposition to Raskin's nomination as vice chair of supervision is unusual.
It's not coming from the banking industry, with which she had constructive relationships in previous roles at the Fed and the Obama administration's Treasury Department.
Rather, it's being driven by fossil fuel industries worried she'd seek to choke off their access to capital.
Opposition to Cook would be more personal.
A handful of conservative economists have argued she's underqualified to be a Fed governor because her academic research is mostly not focused on monetary economics.
A third governor nominee, Philip Jefferson, appears to face smooth sailing.
3. Charted: Souring on SCOTUS
Americans' disapproval of the Supreme Court has been rising, with 44% now having an unfavorable opinion, according to new survey results from Pew Research Center reviewed by Axios' Stef Kight.
Why it matters: The shift comes as the president weighs a replacement for Justice Stephen Breyer, who announced his retirement last week, and following partisan fights about the seatings of Justices Brett Kavanaugh and Amy Coney Barrett.
The percentage of Americans who view the court favorably has fallen from 69% in August 2019 to 54% last month.
By the numbers: SCOTUS favorability plummeted among Democrats and Democratic-leaners in recent years — understandably, as former President Trump named three conservative judges to the bench: Kavanaugh, Barrett and Justice Neil Gorsuch.
Democrats are now more likely to view the Supreme Court unfavorably than favorably, according to the polling.
But Republican discontent has been on the rise, too.
More than one-in-three of American adults who are or lean Republican said they view the high court unfavorably — up from just 14% in August 2019.
4. ICYMI: Worthy of your time
🇷🇺 White House press secretary Jen Psaki accused Sen. Josh Hawley (R-Mo.) of "digesting Russian misinformation and parroting Russian talking points," after Hawley called on the administration to drop its support for Ukraine joining NATO in a letter reported by Axios' Zachary Basu.
Rep. Adam Kinzinger (R-Ill.) piled on, tweeting Hawley is "one of the worst human beings, and a self egrandizing [sic] con artist," Axios' Andrew Solender reports in tonight's Sneak roundup.
🧸 A group of West Virginia moms gathered outside the Capitol surrounded by 500 teddy bears to protest Sen. Joe Manchin's (D-W.Va.) recalcitrance on Build Back Better, which he declared yesterday is "dead."
Some of the signs read, "Affording basic utilities makes life bearable," and, "Pushing kids back into poverty is #unbearable."
🏛️ Jeffrey Clark, a key player in former President Trump's efforts to overturn the 2020 election, appeared for a long-awaited meeting with the Jan. 6 select committee, according to Hill pool reports.
The panel voted last year to recommend holding Clark in contempt of Congress for refusing to comply with the subpoena. His legal team reached an agreement for him to testify before the House could vote on the referral.
💉Forty-nine Republican lawmakers — four senators and 45 House members — have signed onto a letter led by Rep. Chip Roy (R-Texas) and Sen. Rand Paul (R-Ky.) vowing to oppose any government funding bill that doesn't defund federal vaccine mandates.
The senators are Paul, Ted Cruz of Texas, Ron Johnson of Wisconsin and Mike Lee of Utah, while the House signers are mostly members of the right-wing Freedom Caucus.
💰 Republican Blake Masters, running for the Senate in Arizona, raised $166,000 in cryptocurrency donations during the fourth quarter of 2021, according to an FEC report reviewed by Lachlan.
That's about a 10th of Masters' total Q4 fundraising, and by far the biggest crypto haul a federal political candidate has posted to date.
5. Pic du jour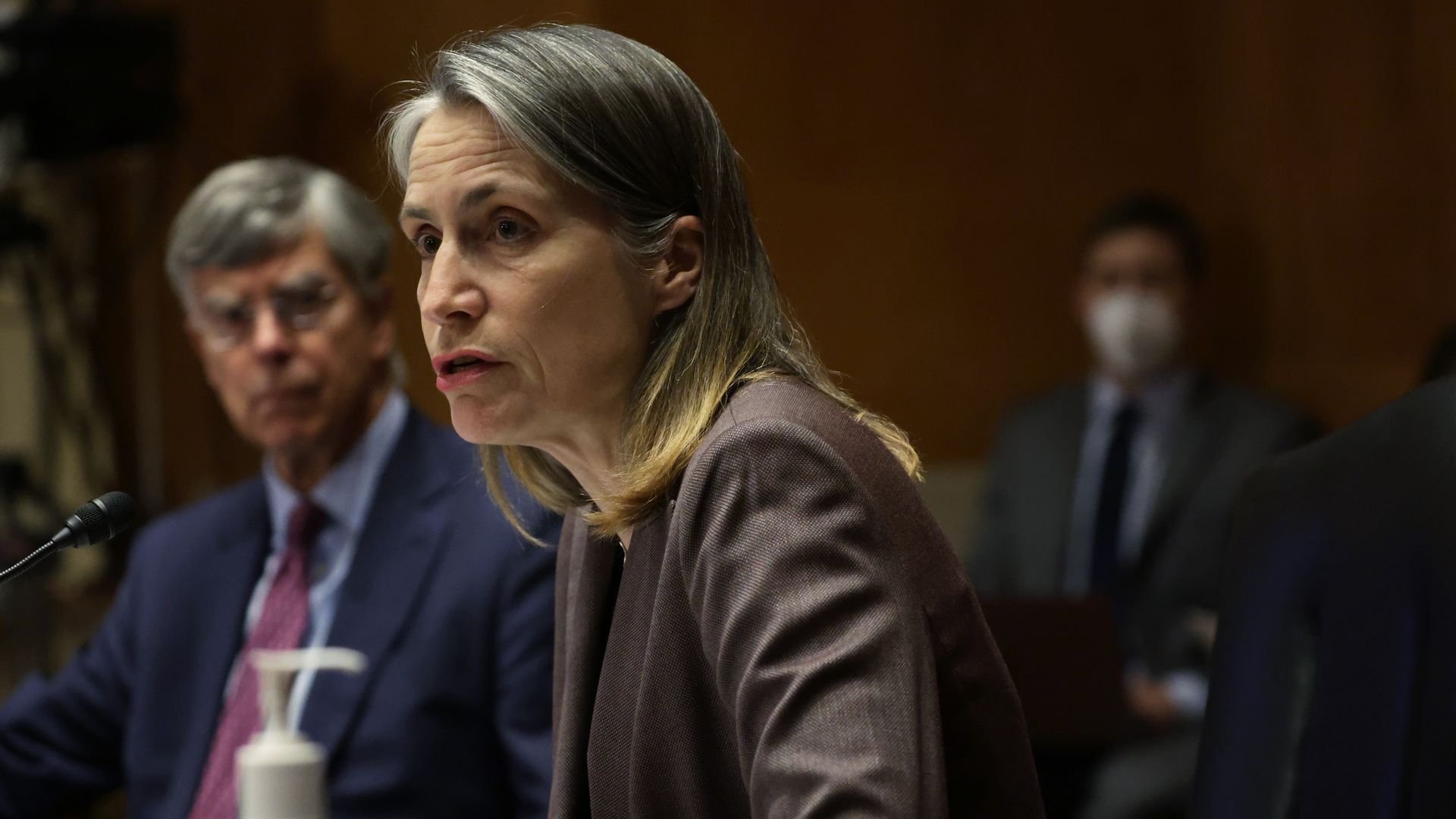 Former Ukraine Ambassador William Taylor and Russia expert Fiona Hill, two witnesses during President Trump's first impeachment hearings, were back on Capitol Hill.
They testified about the possible Russian invasion of Ukraine.
🐫 Yep, we crossed the Rubicon again! Thanks for reading. A reminder your family, friends and colleagues can subscribe to Sneak or any of Axios' other free local and national newsletters through this link.