Axios Sneak Peek
March 09, 2023
Welcome back to Sneak. Smart Brevity™ count: 1,033 words ... 4 minutes.
⚡ Situational awareness: The Senate voted 81-14 to block changes to D.C's criminal code, with 33 Democrats joining all Republicans.
1 big thing: The story that won't die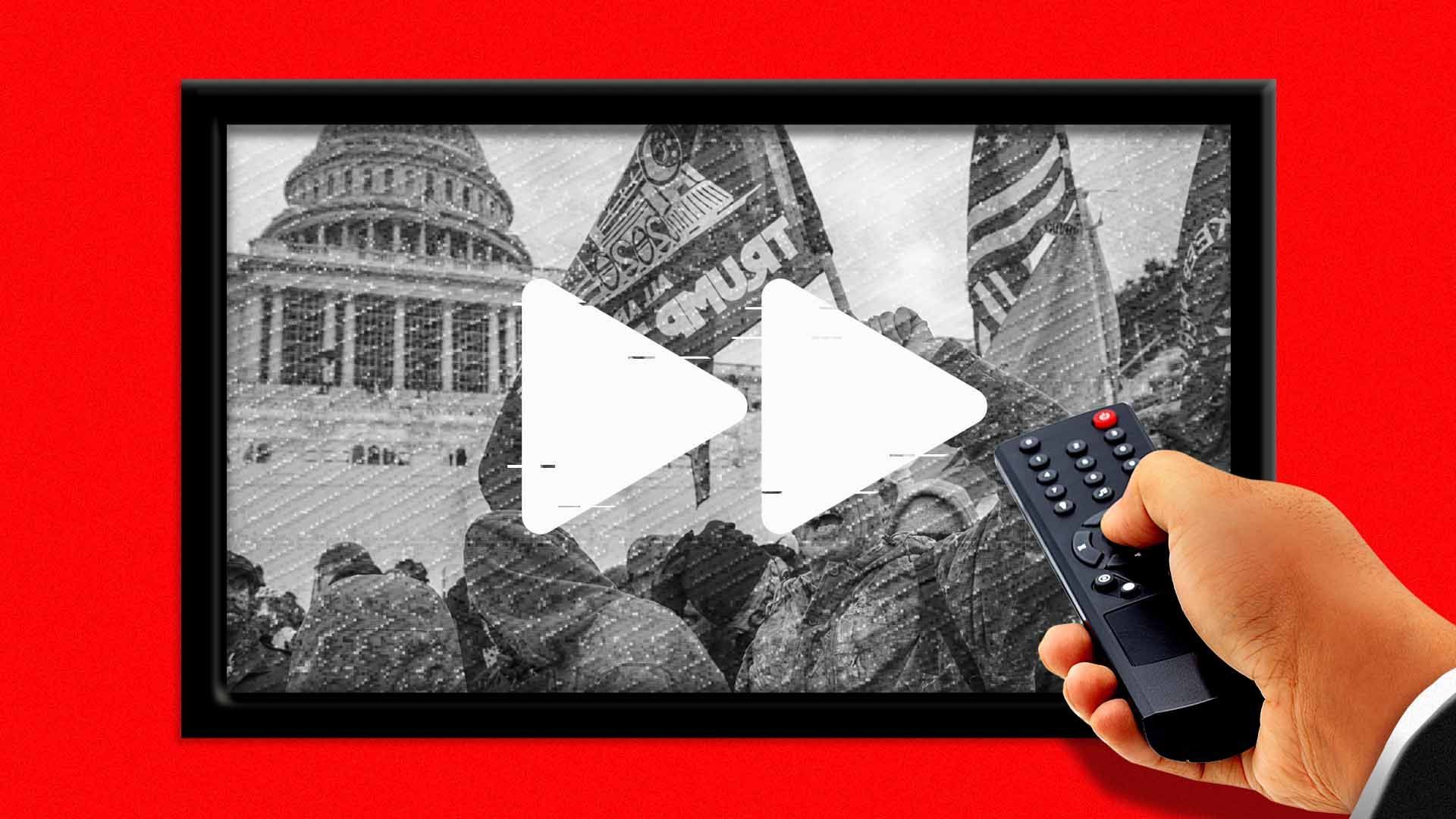 The Republican Party has developed a self-destructive streak on Jan. 6:
Each time Democrats or the press appear ready to move on, the insurrection is dragged back to center stage by the GOP's most influential voices.
Why it matters: House Democrats used their majority to ensure the roots, violence and consequences of Jan. 6 received maximum attention through carefully choreographed prime-time hearings.
When Republicans won power in the midterms, they earned the right to set the agenda and divert attention away from what polls have shown is a serious political vulnerability.
Instead — due in large part to the empowerment of the far-right — Republicans have helped ensure wall-to-wall coverage of the 2021 Capitol attack is again blanketing cable news.
Driving the news: One day after Fox News host Tucker Carlson's presentation of unreleased Jan. 6 footage drew bipartisan outrage, the House Administration Subcommittee on Oversight launched a new investigation into the work of the Jan. 6 committee, Axios' Andrew Solender reports.
News also broke today that Rep. Marjorie Taylor Greene (R-Ga.) will be leading colleagues in a visit to Jan. 6 riot defendants in the D.C. jail, where she has claimed the conditions amount to "civil rights abuses."
"There are some members of Congress that are planning a visit to the jail, and we're working with them on writing a letter requesting a day to go and take a tour," Oversight Committee Chair James Comer (R-Ky.) told Axios.
Behind the scenes: "It is a distraction," one House Republican told Axios, saying there is a "high level of frustration with rank-and-file members" about the focus on relitigating Jan. 6.
"I think the Republican base loves to hear about Jan. 6, but this is not a winning issue with swing voters," they added.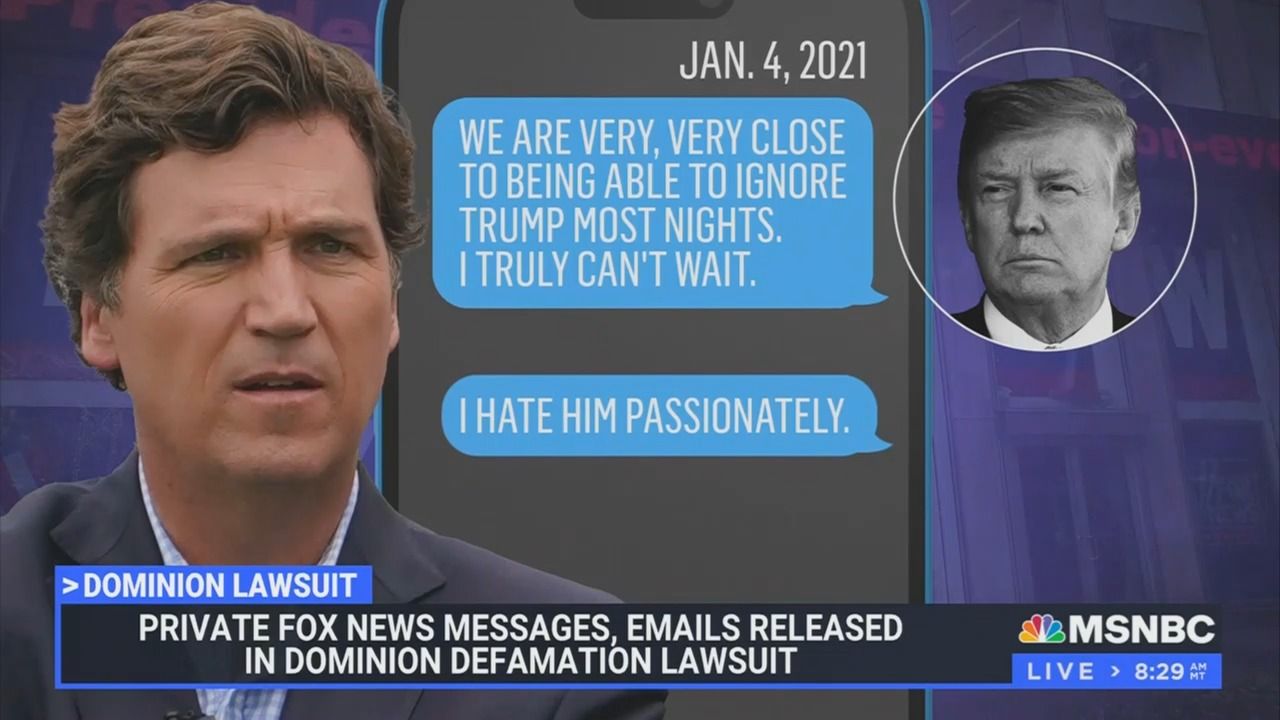 Between the lines: At least one driving force behind the renewed Jan. 6 discourse is beyond Republicans' direct control.
Dominion Voting Systems' lawsuit against Fox News has produced bombshell revelations about what the network's leaders and personalities — including Carlson — privately thought about Trump and his false claims of election fraud.
Democrats are taking advantage of the moment: The White House took the rare step of condemning Carlson by name in a statement to Politico today, signaling that Democrats see the Fox host as a potent political foil.
What they're saying: "I'm ready to move on," Sen. Kevin Cramer (R-N.D.) told Axios. "And, frankly, I wish they all would move on. You guys [in the press] can't even move on when they put the video on Tucker Carlson."
"What I like is sharing the tapes out," said Rep. Blake Moore (R-Utah). "I don't like all this playing out in the press though. I don't trust our cable news networks anymore. I don't trust MSNBC. I don't trust that even Tucker Carlson would be objective on this."
2. 💉 Biden's "finish the job" budget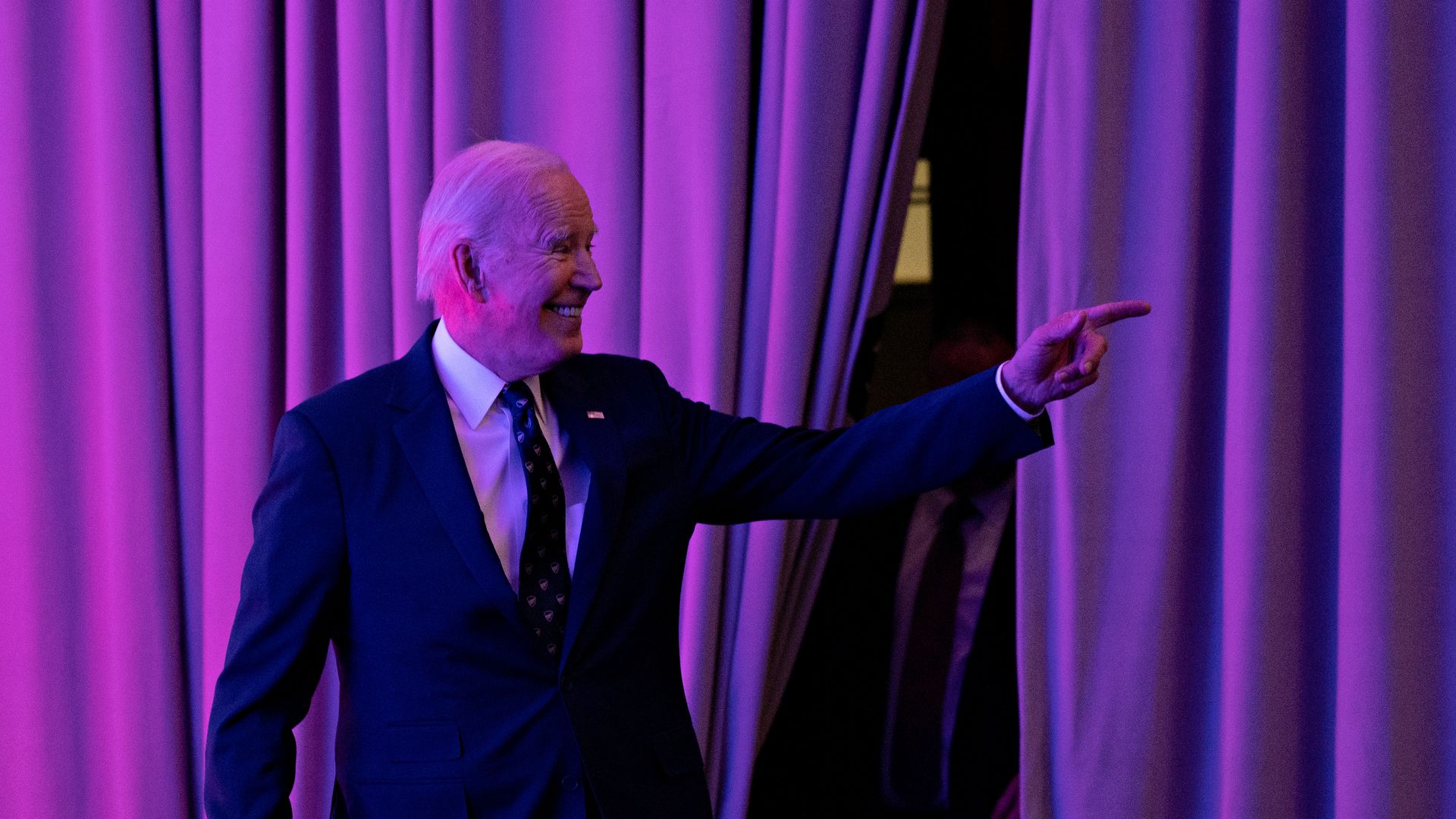 President Biden will use the release of his budget plan tomorrow to pressure Republicans to cap the cost of insulin at $35 a month for all Americans, Axios' Hans Nichols scoops.
Why it matters: By placing insulin at the center of Biden's budget rollout, the White House is previewing the populist tone that will course throughout his expected re-election campaign.
White House budgets are always political documents, but Biden is leaning into making this year's proposal a virtual campaign manifesto.
He also wants to lay potential traps for the new — and thin — GOP House majority as both sides position themselves for a big summer showdown on spending and the debt ceiling.
Zoom in: The White House took a victory lap last week after the drug maker Eli Lilly announced that it was capping insulin at $35, claiming that the president helped force the change by using the bully pulpit.
In Biden's Inflation Reduction Act, lawmakers agreed to cap insulin at $35 for Medicare recipients, but a proposal to limit it for all Americans was defeated by Senate Republicans.
A recent Axios-Ipsos poll found 84% of Americans strongly or somewhat support placing a $35-per-month limit on the out-of-pocket costs for insulin.
The other side: Russ Vought, a former Trump budget director who has been closely advising House Republicans on spending negotiations, blasted Biden's proposal in a statement to Axios.
"The Biden budget will do nothing to address the current fiscal crisis, marked by high inflation, nor alleviate the burden of woke and weaponized bureaucracy on the American people," Vought said.
3. 🥊 Manchin beats up on Biden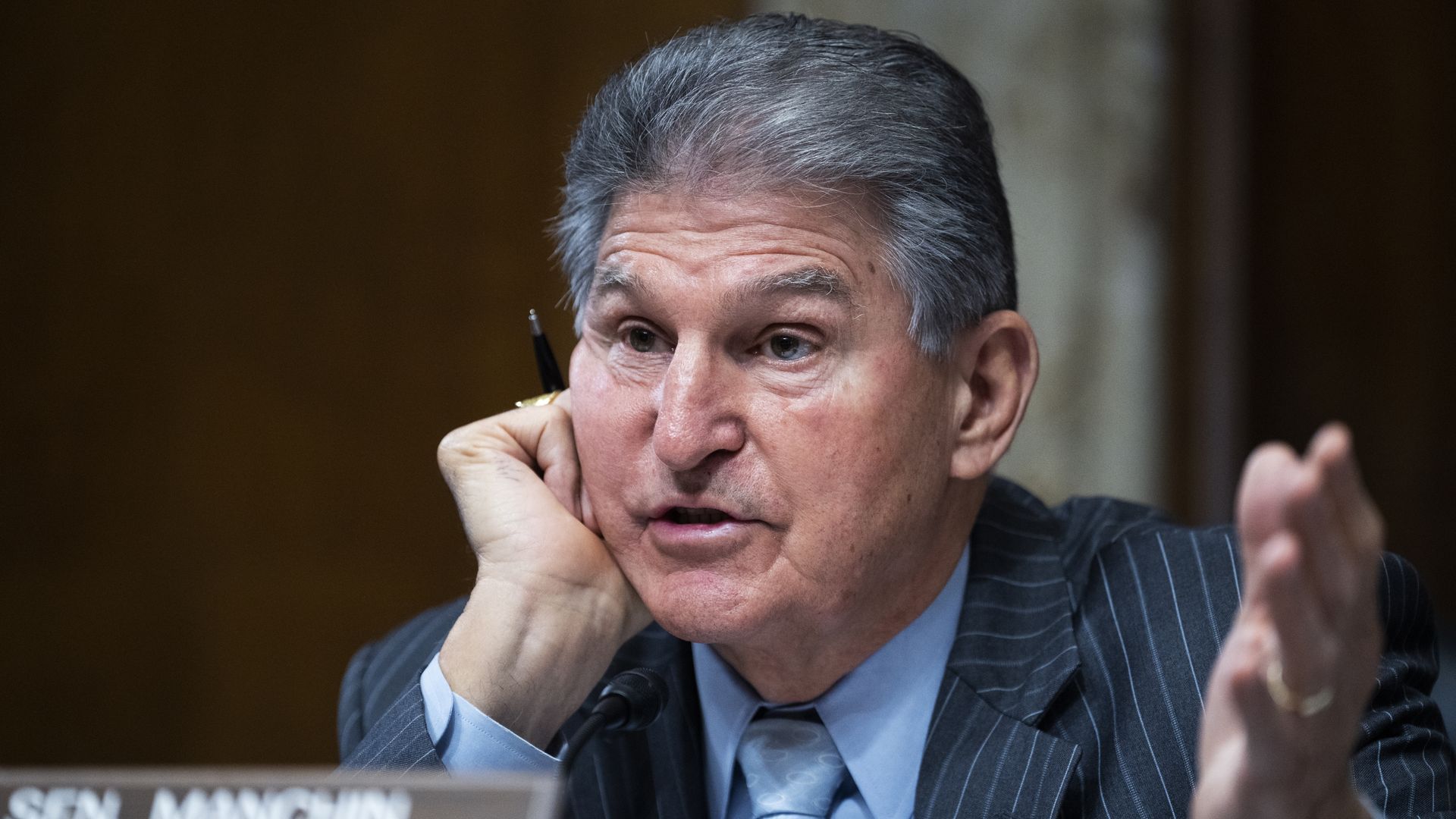 Sen. Joe Manchin (D-W.Va.)'s independent streak has dramatically intensified in recent weeks, turning Biden's agenda into a punching bag for Democrats' most conservative — and electorally vulnerable — senator.
The latest: Manchin issued a statement today blasting the administration's delays to a new federal offshore drilling plan — accusing the Interior Department of "putting their radical climate agenda ahead of our nation's energy security."
The bottom line: As much as he frustrates Democrats, Manchin's unique record of winning in deep-red West Virginia gives them the incentive to keep him happy, especially in the brutal 2024 Senate cycle.
4. 📊 Stat du jour: War on "woke"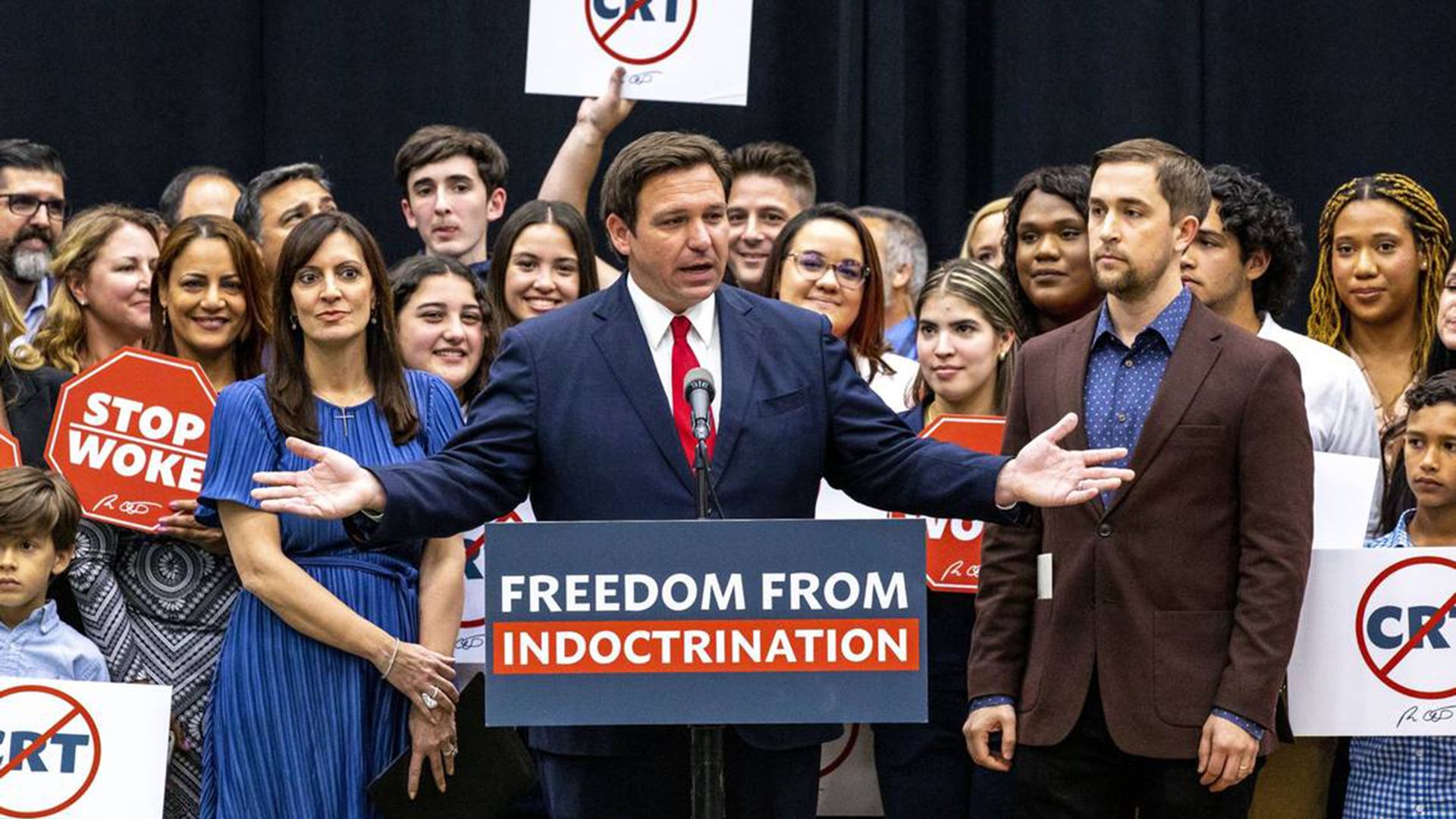 A new USA TODAY/Ipsos Poll finds that 56% of Americans — including 51% of independents — say the term "woke" means "to be informed, educated on, and aware of social injustices."
39% of Americans — and 45% of independents — believe it means "to be overly politically correct and police others' words."
Why it matters: The GOP base loves the "war on woke" championed by House Republicans and leaders like Florida Gov. Ron DeSantis, but the strategy's broader appeal may have a ceiling.
📬 Thanks for reading tonight. This newsletter was edited by Zachary Basu and copy edited by Kathie Bozanich.