November 18, 2022
Welcome back to Sneak. Smart Brevity™ count: 1,049 words ... 4 minutes.
🇭🇹 Situational awareness: The Biden administration is preparing for the possibility of mass migration from Haiti by expanding a migrant center on Guantanamo Bay, Axios' Stef Kight reports.
1 big thing: Pelosi's encore
House Democrats want their longtime leader and the first female speaker, Rep. Nancy Pelosi (D-Calif.), to break history one more time — and stay intimately involved in House operations, Axios' Andrew Solender reports.
Why it matters: Pelosi has a store of institutional knowledge on how to govern a sometimes unruly caucus. Democrats will look to her to guide the next generation of leaders while exploiting the GOP's deep divisions and paper-thin majority.
The big picture: It's extremely rare in the modern era for speakers to stay on as rank-and-file members after stepping down from leadership.
Following Pelosi to the backbenches are House Majority Leader Steny Hoyer (D-Md.) and House Majority Whip Jim Clyburn (D-S.C.), who have served in a leadership triumvirate with Pelosi for the last 16 years.
Assuming they are replaced by Reps. Hakeem Jeffries (D-N.Y.), Katherine Clark (D-Mass.) and Pete Aguilar (D-Calif.), as their colleagues expect, the troika's average age will plummet from 83 to 51.
What they're saying: More than a dozen House Democrats told Axios they believe Pelosi's role will be more involved — and complex — than a simple advisory position.
"She's not a rank-and-file member. She will never be a rank-and-file member," said Rep. Jackie Speier (D-Calif.), a close Pelosi ally. "She's been tested in fire over and over again and always come out without a burn."
Rep. Dan Kildee (D-Mich.), the chief deputy Democratic whip, told Axios: "She'll have real influence. ... I suspect she'll be called upon regularly."
"She has incredible insights and strategic value," said Rep. Jared Huffman (D-Calif.). "So even without a title, we really need to keep her in the game."
Go deeper: Pelosi staying on carries several strategic upsides for Democrats.
For one, the former California Democratic Party chair is known for her fundraising prowess. "That may be part of what this arrangement is about," said Rep. Annie Kuster (D-N.H.).
"She is a juggernaut when it comes to fundraising. And I had been joking earlier in the week that it would take all of us to replace her in that," she added.
House Republicans' razor-thin majority also presents some easy opportunities.
By not vacating three House seats, Pelosi, Hoyer and Clyburn are making life that much harder for House Minority Leader Kevin McCarthy (R-Calif.), who skipped out on Pelosi's retirement speech.
Asked Thursday how she thought McCarthy would perform as the next speaker, Pelosi reportedly told a small group of reporters: "Is he going to be speaker? Are you sure about that?"
Editor's note: This story has been corrected to note that Pelosi is not the first speaker since 1955 to retain their House seat after stepping down from leadership. Dennis Hastert served out less than half his term as a member after resigning as speaker in 2007.
2. 👏 Plaudits pour in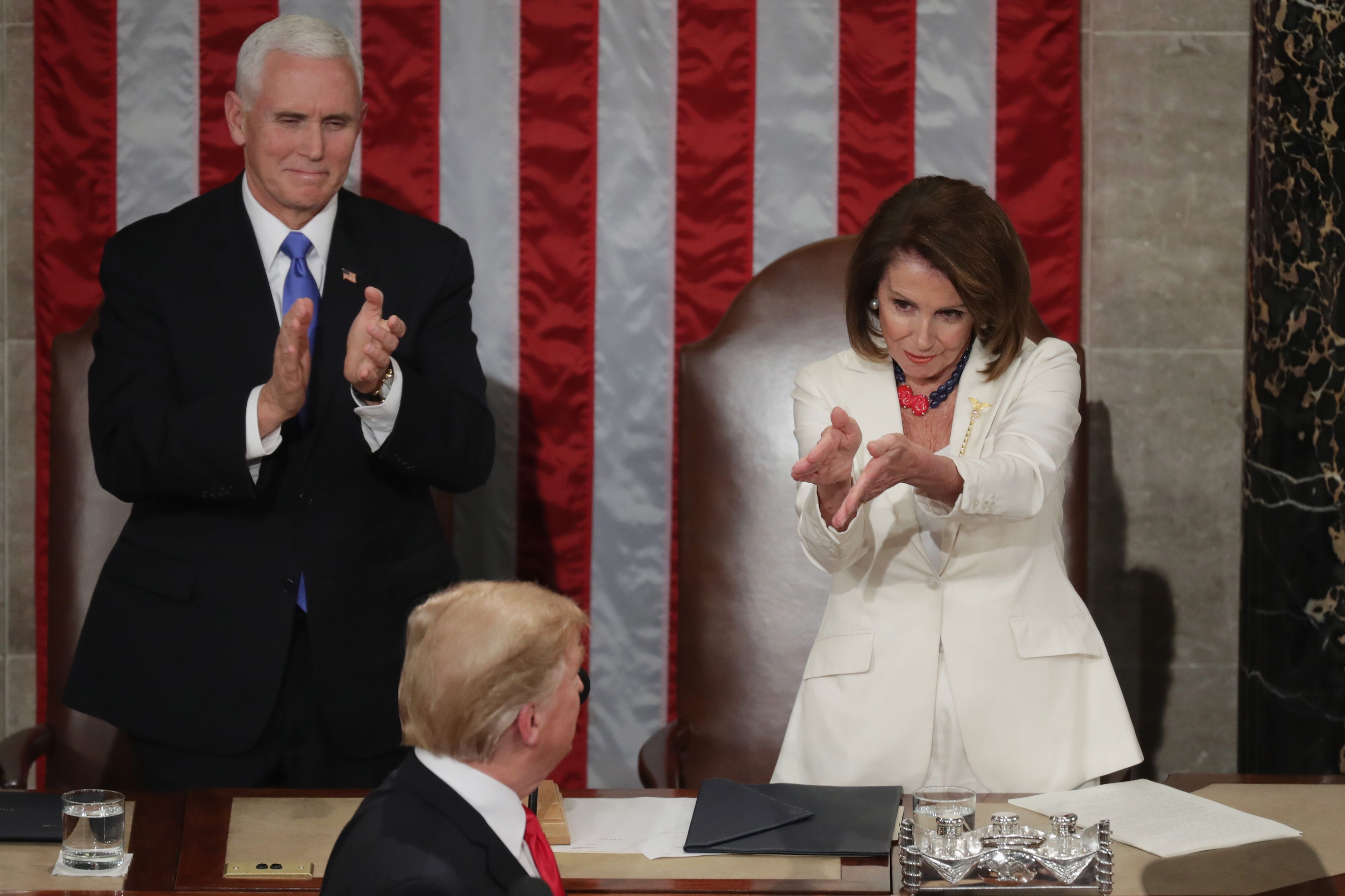 "History will note she is the most consequential Speaker of the House of Representatives in our history," President Biden declared in his tribute to Pelosi this afternoon.
"With her leading the way, you never worry about whether a bill will pass. If she says she has the votes, she has the votes. Every time."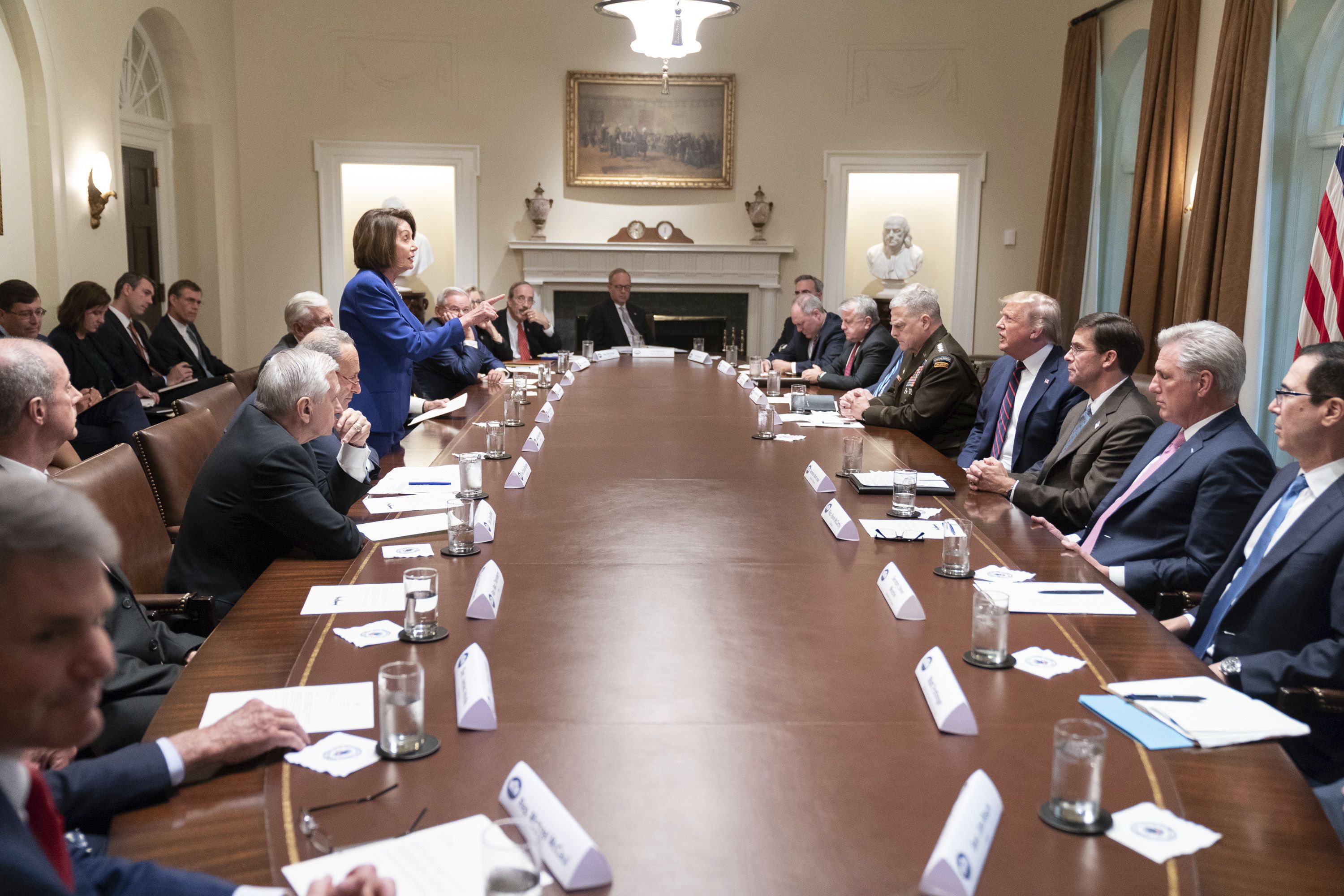 "We wouldn't have survived Trump except for the fact that Nancy was the bulwark," California liberal icon John Burton told Axios' Margaret Talev. "She's the savior of the goddamn country."
Pelosi sparred frequently with the former president, producing iconic and controversial moments — including ripping up a copy of Trump's State of the Union speech in 2020.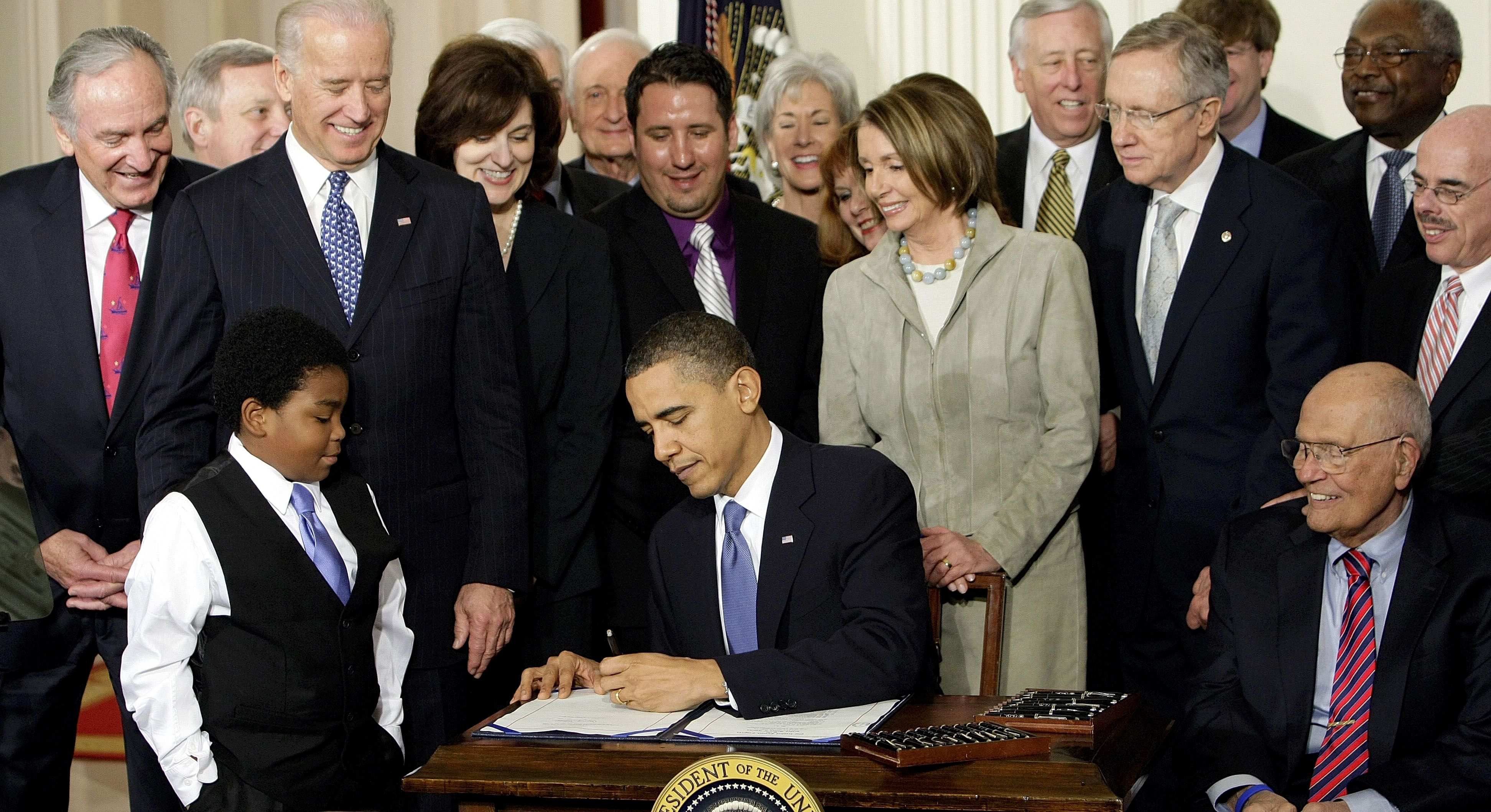 Sen. Chris Murphy (D-Conn.)'s unforgettable Pelosi moment came at a caucus meeting in 2010, when panicked Democrats "lined up at the microphone to tell Pelosi that it was time for us to give up on the Affordable Care Act."
"I watched her single handedly WILL the caucus to act. I watched her mettle change the entire mood of the room," Murphy tweeted. "2 months later, Congress passed the Affordable Care Act. And today, it's so popular the new Republican Congress won't dare touch it."
"I had never seen any person do what Pelosi did that night. I've never seen it since. There hasn't been, and will not be, anyone like her."
3. 🔎 Biden-district Republicans brush off impeachment
Republicans who defended or flipped seats in districts that President Biden won in 2020 have a message for their party leaders: focus on the economy, not impeachment, Axios' Sophia Cai and Andrew report.
Why it matters: Some rank-and-file Republicans and leadership aides fear overly politicized investigations — including impeachment — may backfire on a party seeking to rebuild credibility among independents after an underwhelming performance in the midterms.
What we're watching: Fewer than 3 in 10 Americans said Congress should focus on a presidential impeachment investigation or Hunter Biden's finances, according to a Morning Consult poll released Wednesday.
That didn't stop top House Republicans from holding a press conference today — the morning after officially taking the majority — vowing to investigate the Biden family's business dealings.
The intrigue: At least seven Biden-district Republicans — Rep. Young Kim (R-Calif.) as well as Reps.-elect Mike Lawler, George Santos, Brandon Williams and Nick LaLota, all of New York, Jen Kiggans of Virginia and Juan Ciscomani of Arizona — attended Pelosi's retirement speech today.
4. 🏛️ Charted: House history
Pelosi will go down as the fifth longest-serving speaker in U.S. history when her term ends in January, according to data from the House Historian's Office reviewed by Axios' Stef Kight.
The big picture: 54 people have now served as speaker of the House.
Sam Rayburn (D-Texas) was the longest-serving speaker at 17 years, two months and two days.
The shortest was Theodore M. Pomeroy (R-N.Y.), who was elected for a single day in 1869 as a sign of respect.
5. ⏳ Time capsule: Pelosi's iron grip
This Roll Call article from May 2011 — headlined, "Post-Pelosi Line Is Forming to Lead Democrats" — serves as a reminder of just how long Pelosi has been the dominant force in Democratic politics.
A cadre of rising stars, including Reps. Debbie Wasserman Schultz (Fla.), Chris Van Hollen (Md.) and Steve Israel (N.Y.), are part of an emerging generation of lawmakers with hopes of moving up the leadership roster. Taking on roles that have increased their visibility, the Members aren't standing idle as Pelosi maintains her grip on the Democratic Caucus.
📬 Thanks for reading this week. This newsletter was edited by Zachary Basu and copy edited by Kathie Bozanich.