Axios Sneak Peek
April 12, 2020
Welcome to Sneak Peek, our weekly lookahead from both ends of Pennsylvania Avenue, plus our best scoops.
🐰 Happy Easter and חַג שָׂמֵחַ
Tell your friends to sign up free for their weekly Sneak Peek!
Tonight's newsletter is 1,371 words, a 5-minute read.
1 big thing — Trump 2020 plan: Hit Biden as "soft" on China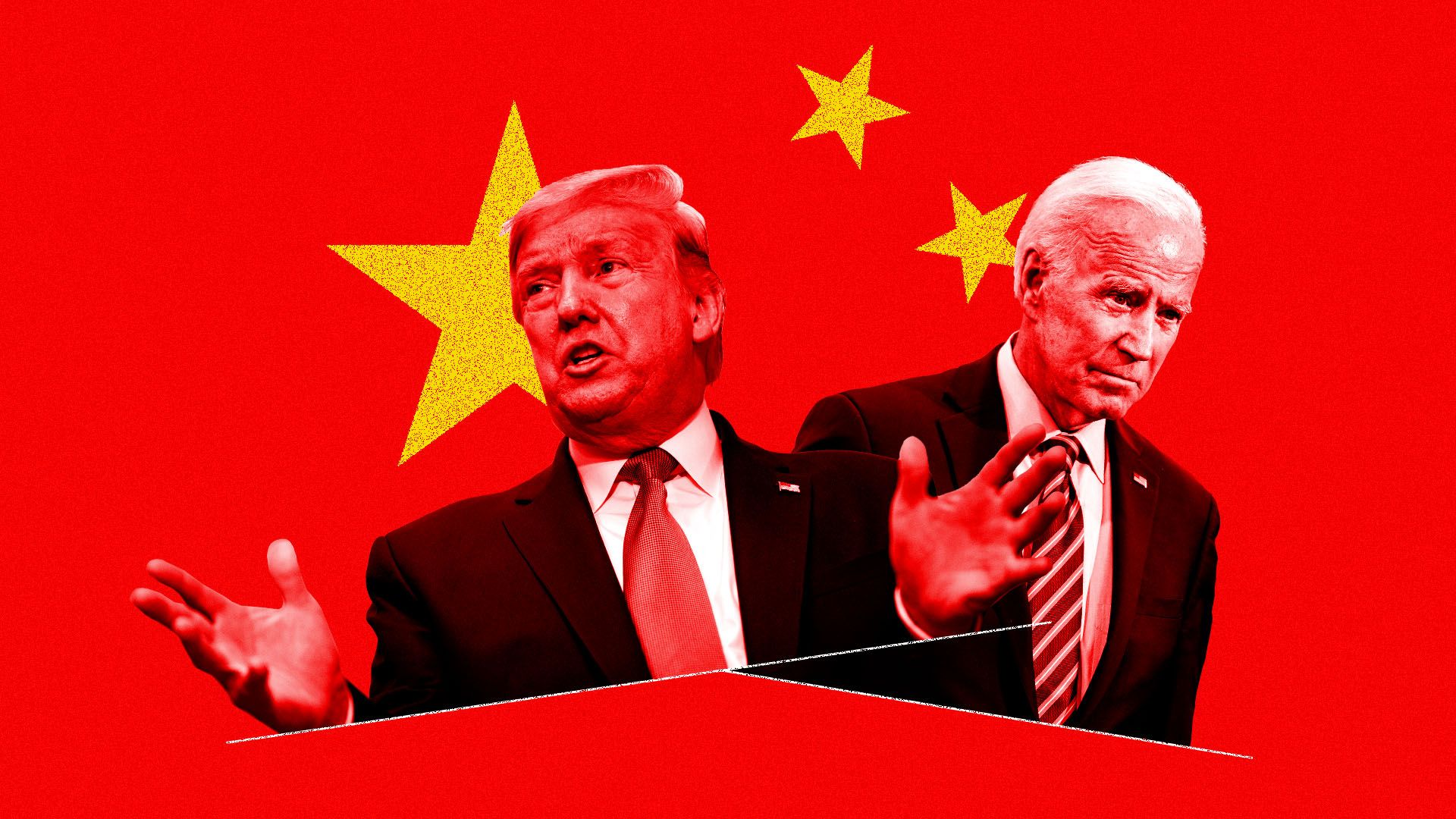 The Trump campaign is planning to make Joe Biden's posture toward China one of its major lines of attack during the 2020 campaign, top officials tell Axios.
Why it matters: The politics surrounding the U.S. relationship with China may become a bigger domestic issue in this campaign than in any presidential contest in the last half-century.
Trump officials had long been planning to brand Biden as "soft" on China, but the coronavirus pandemic — which epidemiologists trace to an animal market in Wuhan — has stoked public anger toward Beijing and made the attack more resonant in polling.
What they're saying: John McLaughlin, a Trump campaign pollster, said, "China is among many weaknesses for Joe Biden, but when people learn about Biden's attack on the president's China travel ban, his other weak positions on China, and his conflict with Hunter Biden's business deal with China, voters are horrified."
Tim Murtaugh, communications director for the Trump campaign, added, "Joe Biden has openly stated numerous times that China isn't an economic threat to be taken seriously, which is either willful blindness or ineptitude."
"And his son Hunter's firm was infused with Chinese money while his father was the vice president. You'd better believe voters will hear about that."
Biden campaign spokesperson Andrew Bates hit back: "Donald Trump comprehensively failed our nation with respect to the deadliest public health crisis in over 100 years, and in no small part because he disregarded warnings from a multitude of U.S. experts and bought China's spin about successful containment, all while downplaying the threat."
"Now our country is paying an indescribable price for his malfeasance. Who publicly urged him not to take China's word on this? Joe Biden. And beforehand, Trump even axed a program we strongly supported, literally called 'Predict,' which monitored for potential pandemics — including coronaviruses and including in China."
"He'll be forced to reckon with all of this constantly. Donald Trump highlighting China is like the owner of a propane depot saying, 'I can't wait to play with fireworks.'"
Between the lines: In the past few days, the first signs emerged of the Trump campaign acting on its internal polling data.
The campaign released a controversial new digital ad on Thursday bashing Biden as overly friendly and deferential to Beijing.
The ad also portrayed Biden as compromised because his son Hunter had lucrative business dealings in China and accompanied his father, who was then vice president, on a trip to China.
Reality check: CNN has an extensive fact-check of the ad's claims here, including the ad's inclusion of a clip of Biden with former Washington Gov. Gary Locke, who is a third-generation Chinese American, not a Chinese official.
And on Saturday, the Trump campaign released a fundraising email from Donald J. Trump, with the pitch: "You'll never hear it from the Fake News media, but I am TOUGH ON CHINA and Sleepy Joe Biden is WEAK ON CHINA. ... That's why I'm calling on YOU to stand with me against Sleepy Joe's corrupt China First, America Last Agenda by contributing to our critical America First Fund."
Go deeper: Read the full story in the Axios stream
2. What's next: A high-stakes clash over coronavirus funding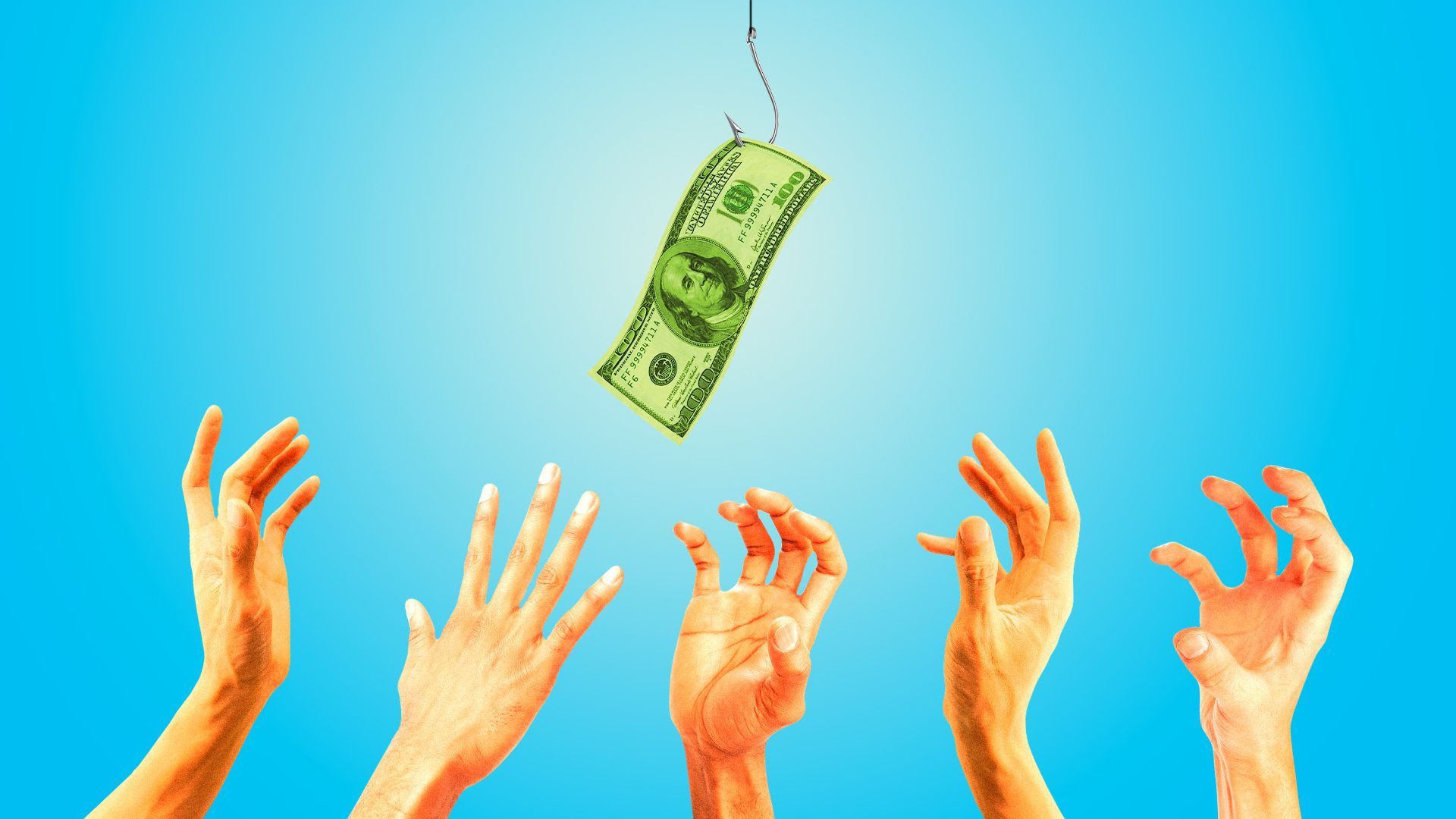 The $350 billion small business Paycheck Protection Program (PPP) — launched just over a week ago — will run dry in a matter of days, giving Democrats leverage to push more support for hospitals, local government and businesses in underserved communities, Axios' Alayna Treene writes.
Driving the news: House Speaker Nancy Pelosi and Senate Minority Leader Chuck Schumer spoke with Treasury Secretary Steve Mnuchin over the Easter weekend about their demands for the interim bill, sources familiar with their conversations tell Axios.
Talks will resume tomorrow.
State of play: Mnuchin indicated the administration is open to working with Democrats on some of their proposals, sources said, despite growing frustration among Republicans who argue Democrats are holding small business funding hostage for programs that still have money in their accounts.
Democrats have stayed firm in their position that the measure should include more money for hospitals, states and SNAP benefits, as well improvements to the PPP program ensuring all eligible businesses can access the money and "not just those with longer-term relationships to banks," one person said.
Republicans say the talks are now largely in the Trump administration's court, and it'll be up to the president to determine what he's willing to compromise on.
What we're hearing: "For as much as we hate it, it's very clear that Democrats are not just going to let PPP funding through on its own," a senior Senate Republican aide told Axios. "The administration is going to have to decide what the president will sign into law."
"Their bill is a nonstarter. Pelosi already said that it won't pass the House," a senior Democratic aide told Alayna of McConnell's initial $250 billion proposal for PPP that failed a Senate vote on Thursday.
"They're refusing to negotiate, saying only small business money is urgent. But bipartisan governors say they need more money immediately and the same percentage of hospital money is out the door," the Democratic aide added.
The bottom line: Sources familiar with the negotiations say a few scenarios could play out over the coming days.
Mnuchin could agree to increased funding for hospitals and local governments, likely less than the full $250 billion Democrats are seeking.
There could be an agreement on technical changes in the bill, such as adding a formal commitment that some of the $250 billion for PPP will create broader access to capital for small businesses in underserved areas.
Sources also expect a commitment to including some of Democrats' demands in the next stimulus package, which could be much broader and address some of the longer-term priorities that both parties see as necessary for economic recovery.
3. The great reopening debate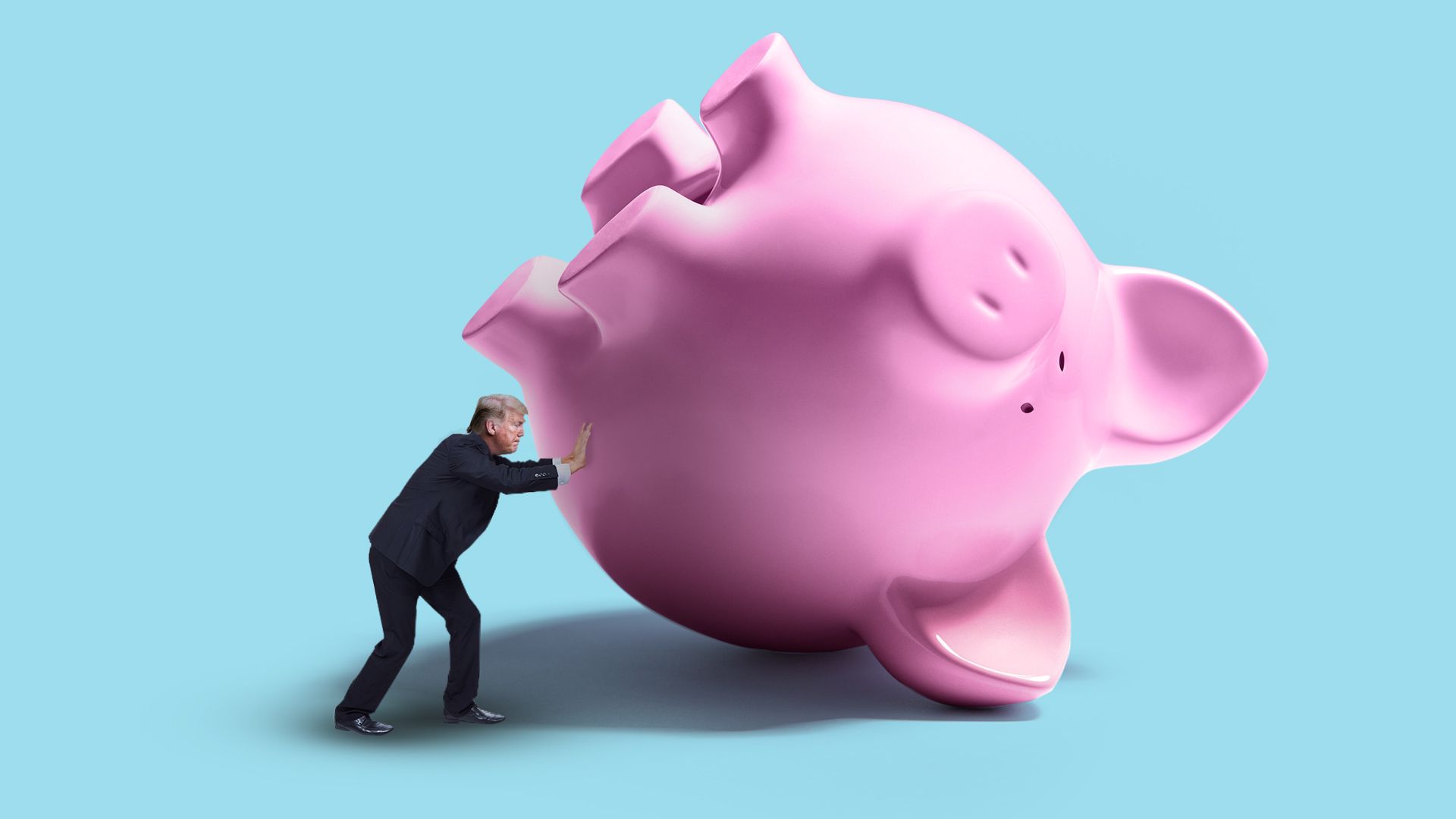 The great debate over when and how to reopen the American economy is playing out on the Sunday morning news shows, in opinion pages of the nation's newspapers — and among an increasingly influential cohort of armchair critics taking issue with faulty projections on which the administration has been relying.
What we're watching:
Anthony Fauci, director of the National Institute of Allergy and Infectious Diseases, sounded a warning on CNN's "State of the Union," for people who are eager to quickly reopen the country. "There is always the possibility ... as we get into next fall, and the beginning of early winter, that we could see a rebound [of the virus]," Fauci said.
Stephen Hahn, Food and Drug commissioner, said on ABC's "This Week": "The models do show that we are very close to the peak [of the virus' impact]. ... I think that information is accurate."
Tom Inglesby, director of the Center for Health Security at John Hopkins, said on "Fox News Sunday": "I think it will be too soon to reopen the country on May 1."
Christopher Murray, director of the University of Washington's Institute for Health Metrics and Evaluation, said on CBS' "Face the Nation": "We would very clearly have a rebound" if guidelines are eased nationwide on May 1.
What we're reading:
What some in the West Wing are reading:
The tweets of former New York Times reporter Alex Berenson, who has gained a following on the right for saying that the virus is far less of a concern than the media and public health officials have made it out to be.
4. How America was caught napping in a pandemic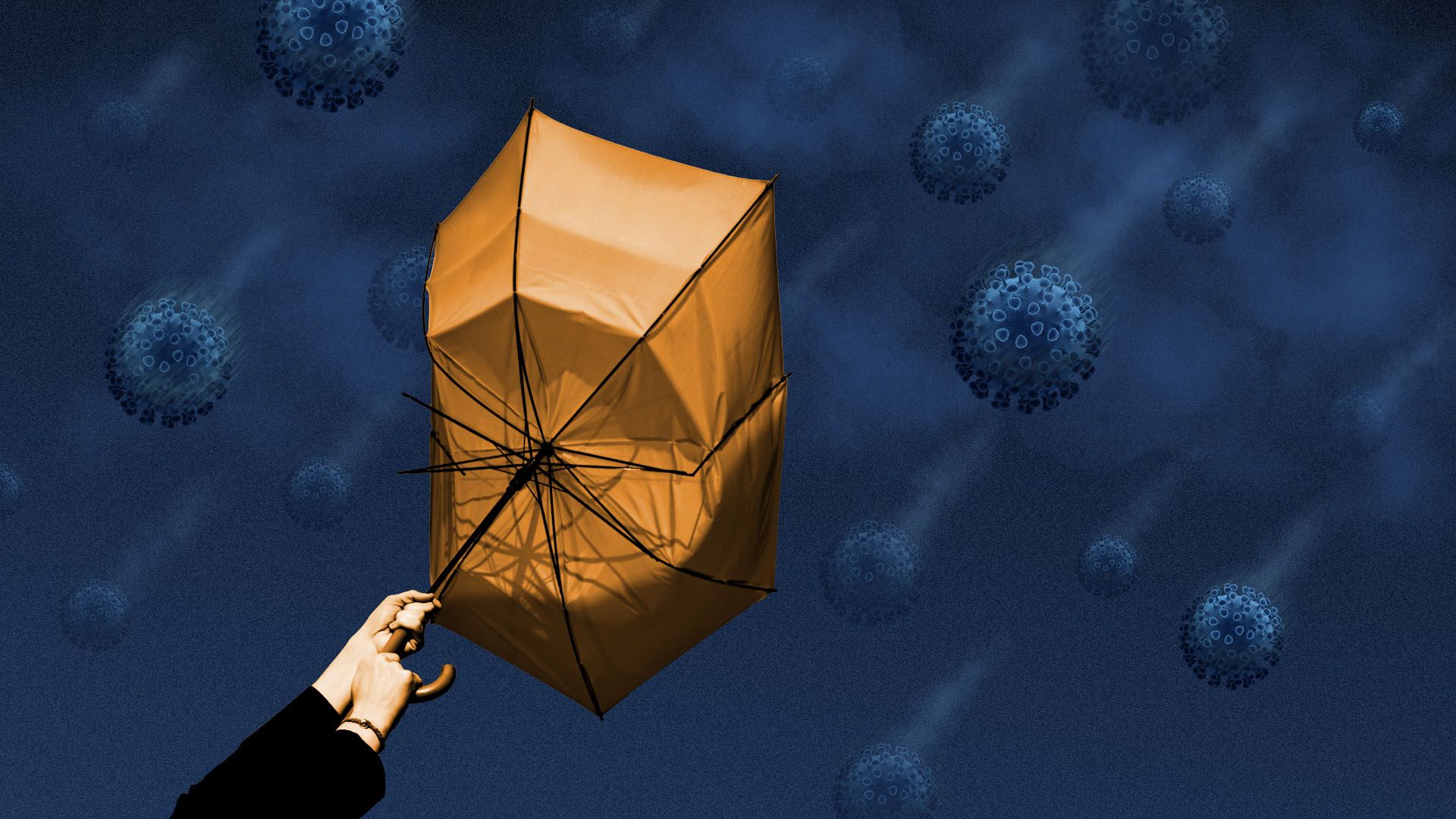 "The Trump administration has taken the brunt of the blame for America's lack of preparedness for the Covid-19 pandemic, which has caught the world's wealthiest nation embarrassingly off-guard and plunged it into an economic and health catastrophe," writes Politico's Dan Diamond, in a deeply reported investigation of the two decades of government policies that preceded this crisis.
"But the cycle of inattention has roots far deeper than that, according to interviews with top policymakers from three administrations covering 20 years."
Why it matters: "After each major health crisis of the last two decades, American health and political leaders have launched preparedness programs and issued blunt warnings to their successors — only to watch as those programs were defunded, staff was allowed to depart and Washington forgot the stark lessons it had just learned."
The bottom line: "That cycle then accelerated during the tumultuous Trump administration, said the health officials interviewed for this story, nearly all of whom cited Trump's willingness to disregard evidence and stick with his gut as the coronavirus threat menaced the nation."
5. Sneak Peek diary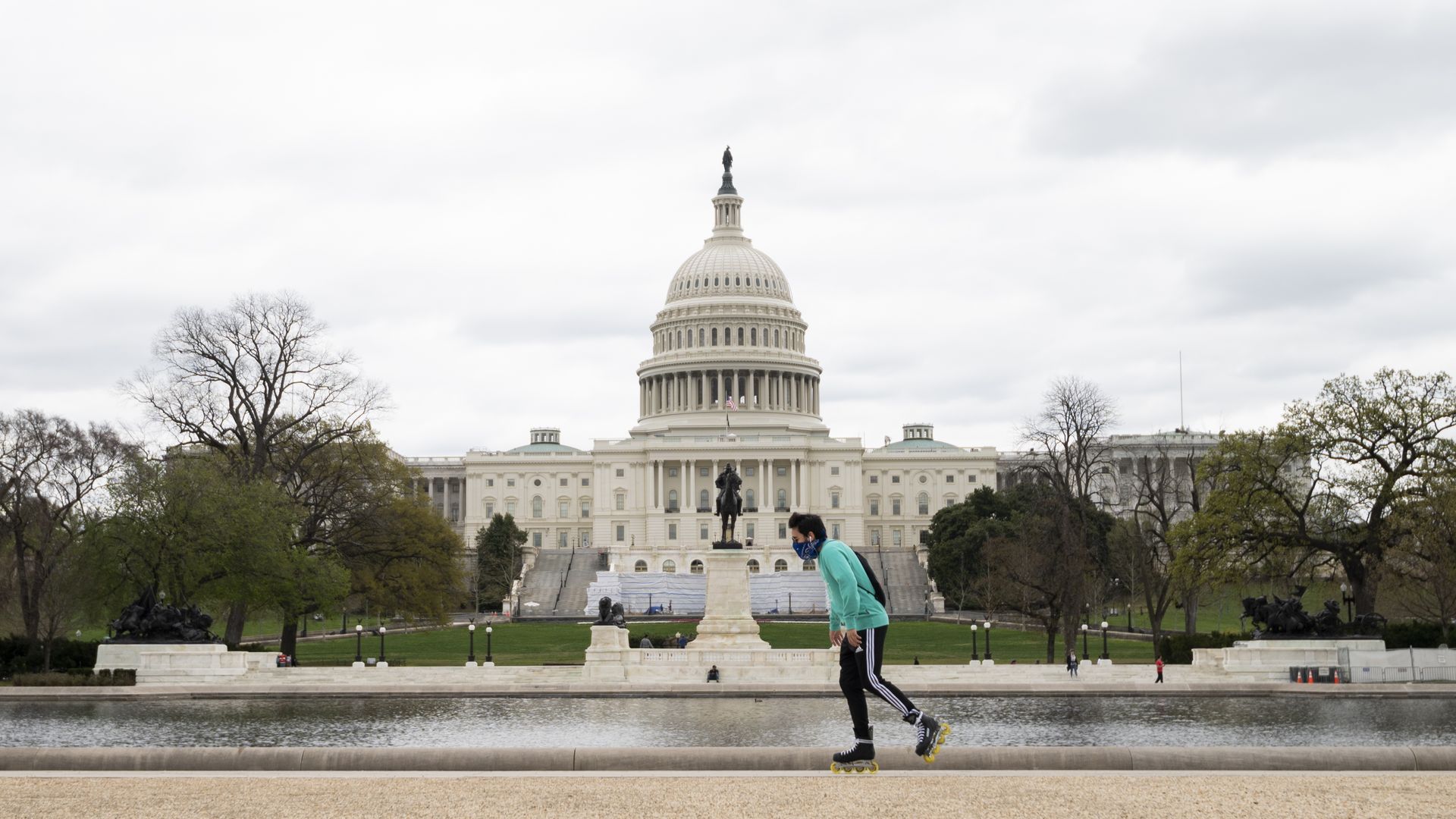 The House is on recess through April 20, but Speaker Nancy Pelosi says she may push that date back, Alayna reports.
The Senate is on recess this week and will reconvene on Monday, April 20.
Upon return, the Senate will vote on the confirmation of Robert J. Feitel as inspector general of the Nuclear Regulatory Commission.
The White House did not provide a copy of President Trump's schedule, but the daily coronavirus task force briefings are expected to continue, per a White House official.