Axios Sneak Peek
May 23, 2021
Welcome back to Sneak. We have a one-week sprint to Memorial Day.
🐗 Axios NW Arkansas — the latest Axios Local city — launches tomorrow. You can sign up here for the most consequential news and reporting in Benton and Washington counties. 
Today's newsletter — edited by Glen Johnson — is 1,191 words, a 4.5-minute read.
1 big thing: "Axios on HBO" — Liz Cheney won't fight GOP push to restrict voting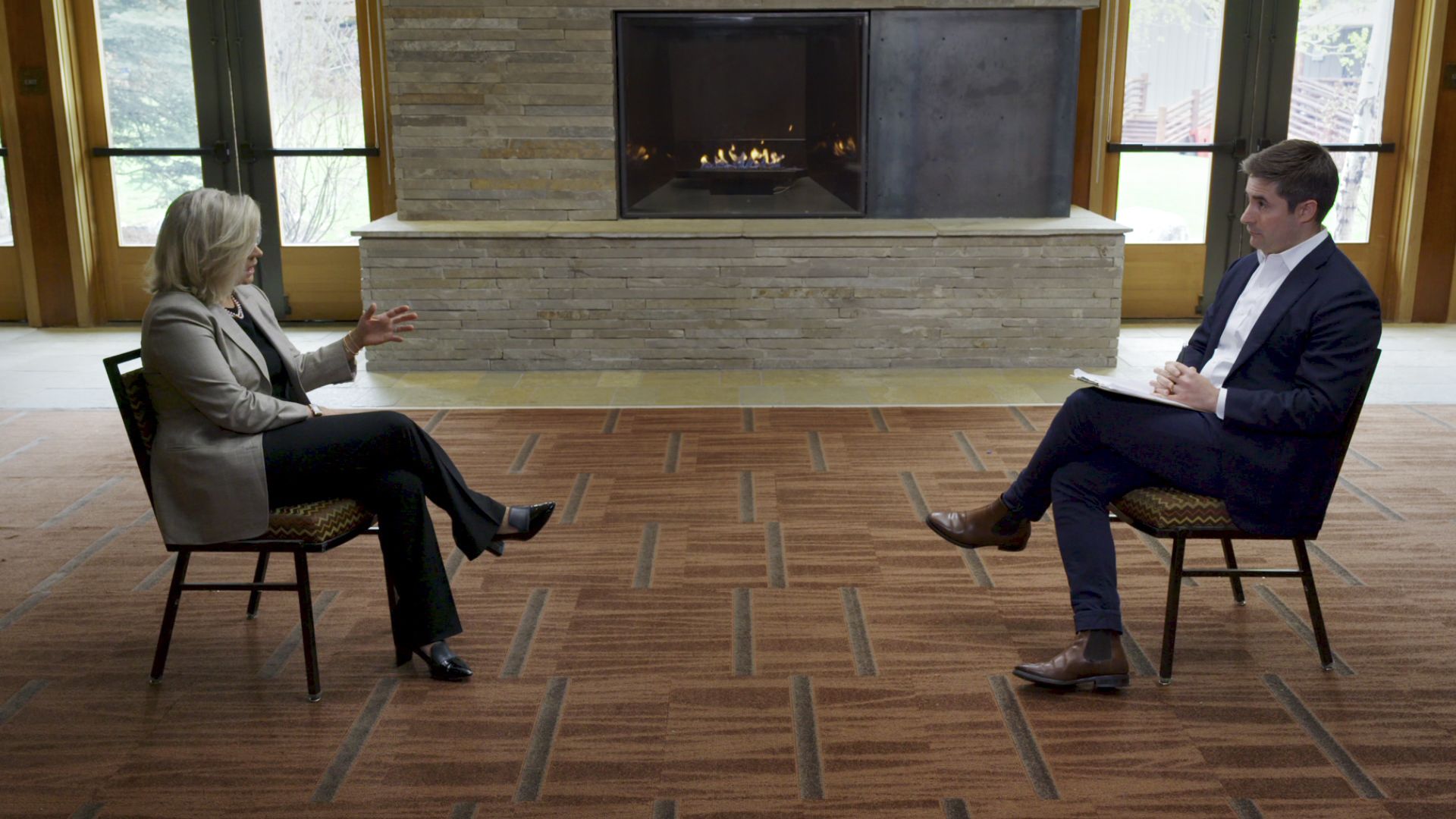 Rep. Liz Cheney (R-Wyo.) told Jonathan Swan for "Axios on HBO" that she won't support Democrats in their fight against the GOP's push for more restrictive voting laws — a sign that she'll be no hero to the resistance.
Why it matters: Ten days after losing her House Republican post, Cheney is trying to put former President Trump's Big Lie about the election in a silo. She doesn't accept the larger context: Republicans spent years fertilizing the soil for voters to believe that voter fraud is rampant.
Speaking on Friday in Jackson Hole, Wyoming, Cheney disputed any linkage between Trump's false claims about 2020 and the current flurry of GOP efforts at the state level to pass new restrictions.
"I will never understand the resistance, for example, to voter ID," she said. "There's a big difference between that and a president of the United States who loses an election after he tried to steal the election and refuses to concede."
But she said Trump supporters' refusal to accept President Biden's victory "is really dangerous."
"I think about 2000," she said. "I think about sitting on the inaugural platform in January of 2001 watching Al Gore. ... I'm sure he didn't think he had lost. We had fought this politically very, very intense battle. And he conceded. He did the right thing for this nation."
"And that is one of the big differences between that and what we're dealing with now and the danger of Donald Trump today."
📺 See more of Swan's interview on "Axios on HBO," on HBO and HBO Max.
2. Scoop: House members urged to jump on inflation fears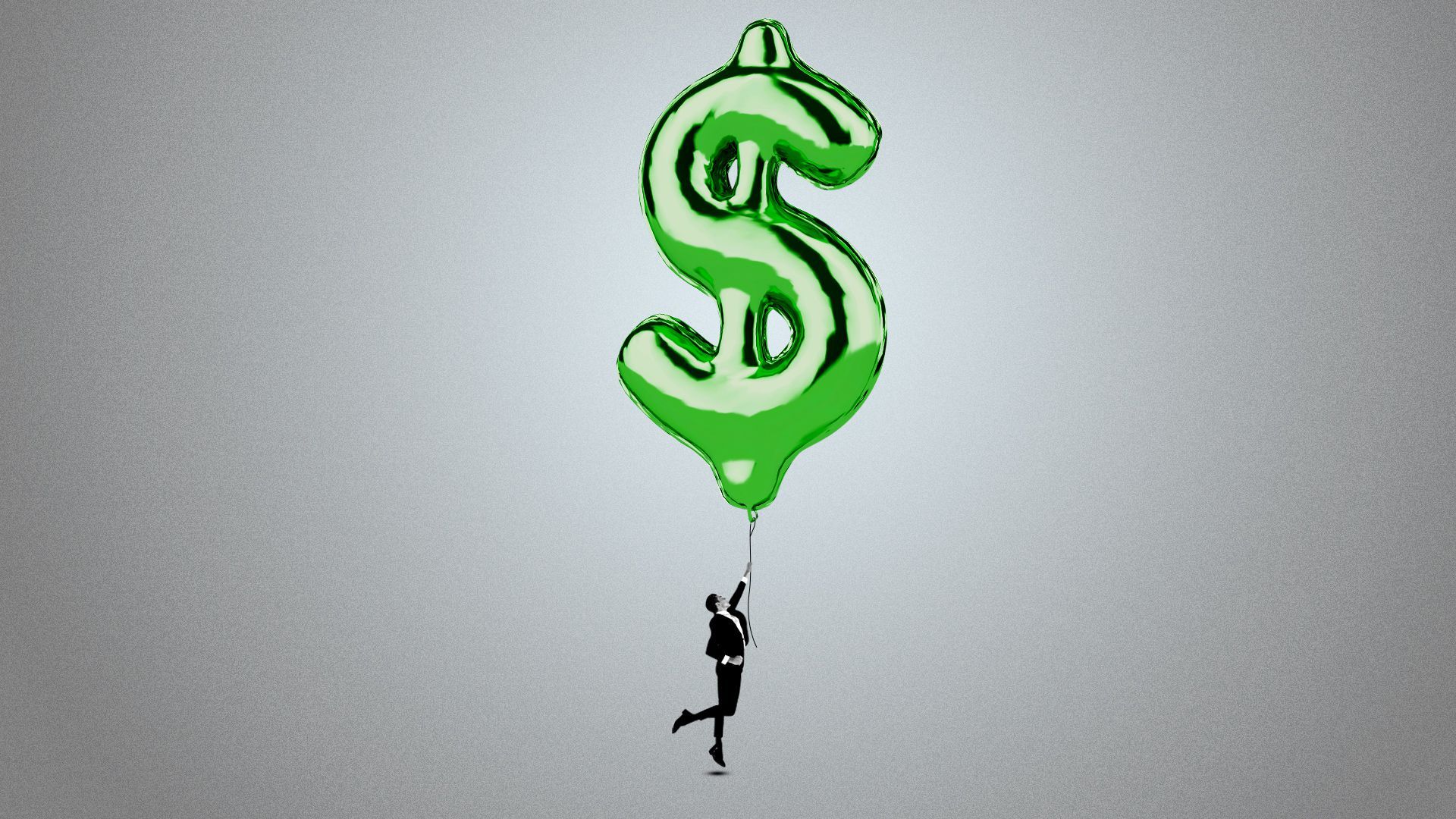 House Republicans will be urged to lean into voters' fear of inflation and link it to enacting the White House's economic agenda, Axios' Alayna Treene has learned.
Why it matters: A memo being sent by Rep. Jim Banks (R-Ind.), who leads the Republican Study Committee, comes as some Democrats and economists are increasingly concerned Biden is doing too much, too fast, and his spending will crank up inflation.
Not only could rising prices jeopardize the Democrats' chances in next year's midterms but they could threaten Biden's economic legacy.
Banks and GOP leaders are hoping this messaging tactic can help them achieve their goal of taking back the House majority. House Minority Leader Kevin McCarthy (R-Calif.) deployed it after meeting with the president this month.
The Republican Study Committee is the largest bloc of conservatives in the House.
Details: The document, carrying the subject line, "Tie Biden Agenda to Inflation," tells members to "explain to voters how inflation is Democrats' hidden tax on the Middle Class."
It also provides a series of talking points such as telling voters "your dollar won't go as far" if Biden continues to "devalue our currency," through COVID-19 stimulus payments and "generous unemployment benefits."
Banks also cites the warnings of Larry Summers, President Clinton's Treasury secretary and former director of the National Economic Council during the Obama administration.
Summers cautioned in a Washington Post op-ed that Biden's stimulus could "set off inflationary pressures of a kind we have not seen in a generation."
Between the lines: Republicans have already drawn parallels between Biden and President Carter as inflation continues to seep into the public consciousness.
The memo is being sent Monday as members prepare to fly home to their districts this week for a three-week recess, beginning with the Memorial Day holiday.
Flashback: In March, Banks handed McCarthy a similar messaging memo stating the party should lean into their "new coalition" and make the GOP the party of the working class.
3. SurveyMonkey poll: GOP divisions on Jan. 6 commission
Two in three Americans — including the majority of moderate and liberal Republicans — favor creating a bipartisan commission to investigate the deadly Jan. 6 attack on the U.S. Capitol, according to a new SurveyMonkey poll for Axios reviewed by Margaret Talev.
Why it matters: Conservative Republicans hold enough influence to block criticism and investigations of Donald Trump in Congress, but that stance could put them at odds with many suburban and college-educated Republican voters ahead of next year's midterms.
By the numbers: 65% of respondents overall said they'd support such a commission. That includes 90% of Americans who align with Democrats, 73% who consider themselves independents and 42% of Republicans.
55% of moderate and liberal Republicans — but just 37% of those identifying as conservative or very conservative — were on board.
A commission is more popular with women than men — and more popular with college-educated Americans than non-college-educated.
78% of Democrats said their own party is united, while just 58% of Republicans saw themselves as unified.
Between the lines: In a dynamic that's changed little since January, only 22% of Republicans say they believe Biden legitimately won the election. Another 20% aren't sure and 58% don't accept it.
Methodology: This SurveyMonkey online poll was conducted May 20-21, 2021, among a national sample of 2,695 U.S. adults.
Respondents for this survey were selected from the more than 2 million people who take surveys on the SurveyMonkey platform each day.
The modeled error estimate for this survey is ±3.0 percentage points for the national sample. Data have been weighted for age, race, sex, education and geography using the Census Bureau's American Community Survey to reflect the demographic composition of the United States age 18 and over.
4. Axios-Ipsos poll: America one year after George Floyd
A new Axios-Ipsos poll on race relations one year after George Floyd's murder shows in stunning detail how there's no such thing as "what white Americans think," with Republicans and Democrats seemingly living in two different worlds, Axios' Margaret Talev writes.
Why it matters: Such a vast gap between the left and right inside the majority U.S. racial group belies the notion of a compromise view, and it shows why Congress has been so slow to act.
It also helps to explain why Donald Trump still has such a hold on the GOP.
Watch: Margaret and Axios' race and justice reporter Russell Contreras discuss the poll's findings on "Axios on HBO" on HBO and HBO Max.
Details: Black Americans are the most dissatisfied or worried about the status quo on issues from policing to employment to politics.
Overall, white Americans appear the most resistant to reform. Asian and Hispanic Americans fall somewhere in between across a battery of questions about views and experiences.
But a closer look shows white Democrats are most closely aligned with — and sometimes more change-oriented than — Black Americans, while white Republicans are on the other end of the spectrum.
Hispanic, Asian American and Black respondents are also somewhat divided by party, but with less of a gap than among whites. There's also less political consequence to their divisions, because there are fewer Republicans in each group and because the populations of these groups are significantly smaller.
Methodology: This Axios/Ipsos Poll was conducted April 28-May 4 by Ipsos' KnowledgePanel®. This poll is based on a nationally representative probability sample of 1,875 general population adults age 18 or older.
The margin of sampling error is ±2.8 percentage points at the 95% confidence level, for results based on the entire sample of adults.
5. Tweet du jour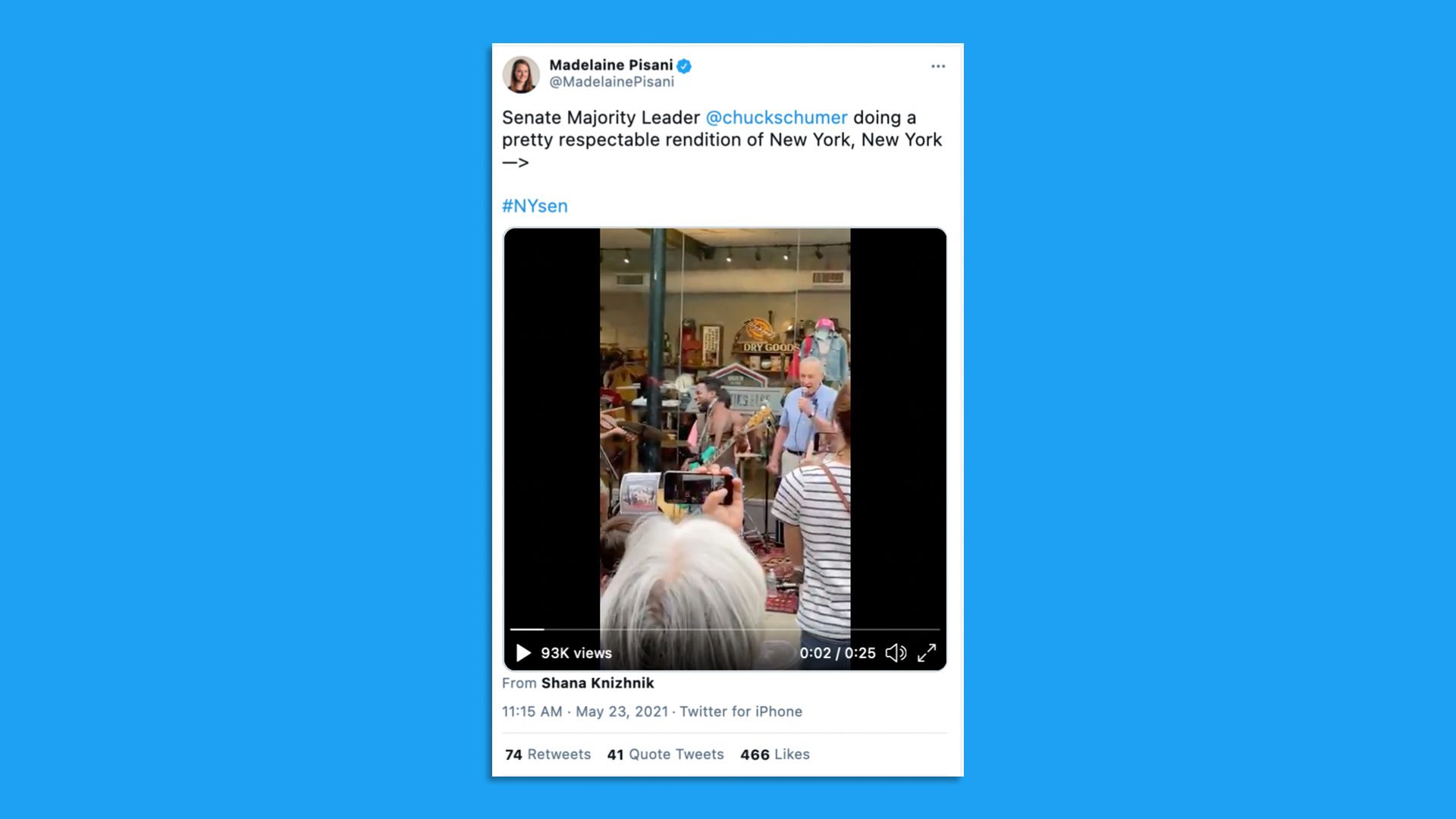 Park Slope attorney Shana Knizhnik, brought to us by National Journal's Madelaine Pisani, delivers video of Crooner Chuck Schumer.
🚀 Thanks for starting your week with us! Please let your family, friends and colleagues know they can sign up for email delivery of this free newsletter through this link.