Axios Sneak Peek
April 02, 2023
Josh Kraushaar here. Thanks for joining Sunday Sneak Peek, our weekly look ahead at the forces shaping American politics.
Smart Brevity™ count: 1,443 words ... 5.5 minutes.
🚨 Situational awareness: Former President Trump will deliver remarks from Mar-a-Lago on Tuesday night after his arraignment in New York.
1 big thing: Trump's Republican revival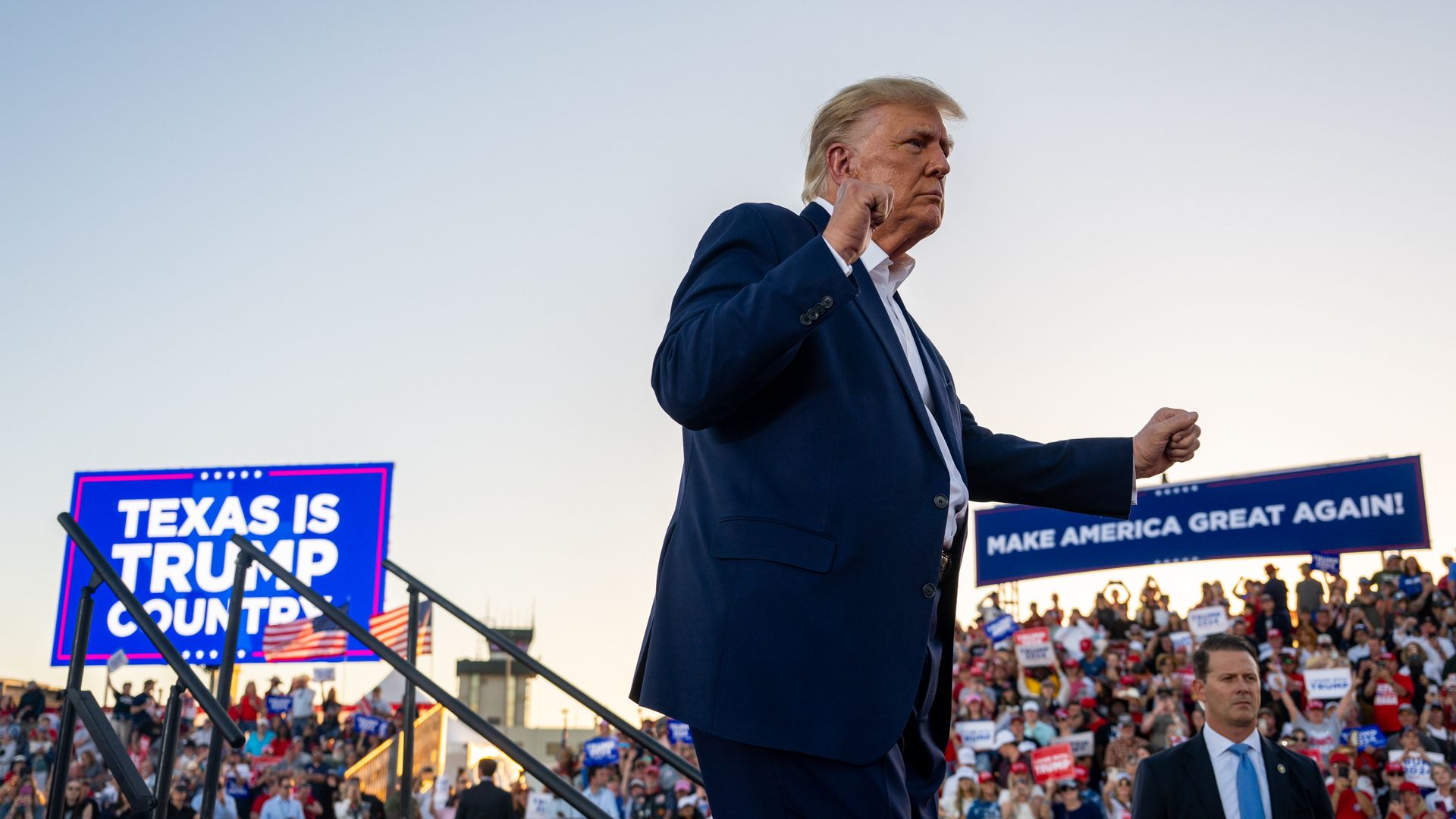 Think about how topsy-turvy Republican politics has become for Trump's top rivals to defend him after he's indicted.
Why it matters; If that's the mood of the GOP electorate now, good luck getting past Trump for the nomination.
Driving the news: The first poll conducted post-indictment, by Yahoo News/YouGov, shows Trump's support skyrocketing among Republicans. Trump now holds a 26-point lead over Florida Gov. DeSantis (57%-31%) in the GOP primary — up from just eight points two weeks ago.
Yes, but: What's good for Trump in a primary is unlikely to translate into a general election. Trump had rock-bottom favorability ratings among all Americans before the indictment, and the specter of a presidential candidate facing the prospect of jail time isn't likely to win over swing voters.
The problem for Republicans is that their voters don't care much about electability. Just look at their 2022 roster of statewide candidates, which was filled with deeply flawed nominees who nonetheless cruised through primaries in which the most extreme rhetoric resonated.
Getting them to care about DeSantis, former South Carolina Gov. Nikki Haley or anyone else will be a Herculean task as Trump's legal predicament sucks up all the media oxygen.
By the numbers: An ABC News/Ipsos poll conducted after the indictment — but before the charges have been unsealed — found 47% of Americans view the prosecution as politically motivated, while 32% do not and 20% aren't sure.
79% of Republicans see the charges as politically motivated — illustrating the fusing of Trump's base with the Republican Party.
The intrigue: Trump's growing momentum in primary polls pre-indictment — combined with DeSantis' shaky debut on the national stage — already was altering the trajectory of the 2024 contest.
The lineup of potential candidates is shrinking, as potential Trump rivals assess their viability in a party that's becoming increasingly dominated by its MAGA base.
Others, such as former New Jersey Gov. Chris Christie or newly announced presidential candidate Asa Hutchinson, see an opening for a candidate to make a strong case against Trump at a time when everyone else is avoiding directly attacking the front-runner.
The bottom line: The fact that so few Republicans dare to confront Trump speaks to the cold, hard political truth, according to a recent Quinnipiac poll: 72% of Republicans said they believe Trump has had a positive impact on the GOP and 79% said they view themselves as part of Trump's MAGA movement.
2. ⚡ Chris Christie, unleashed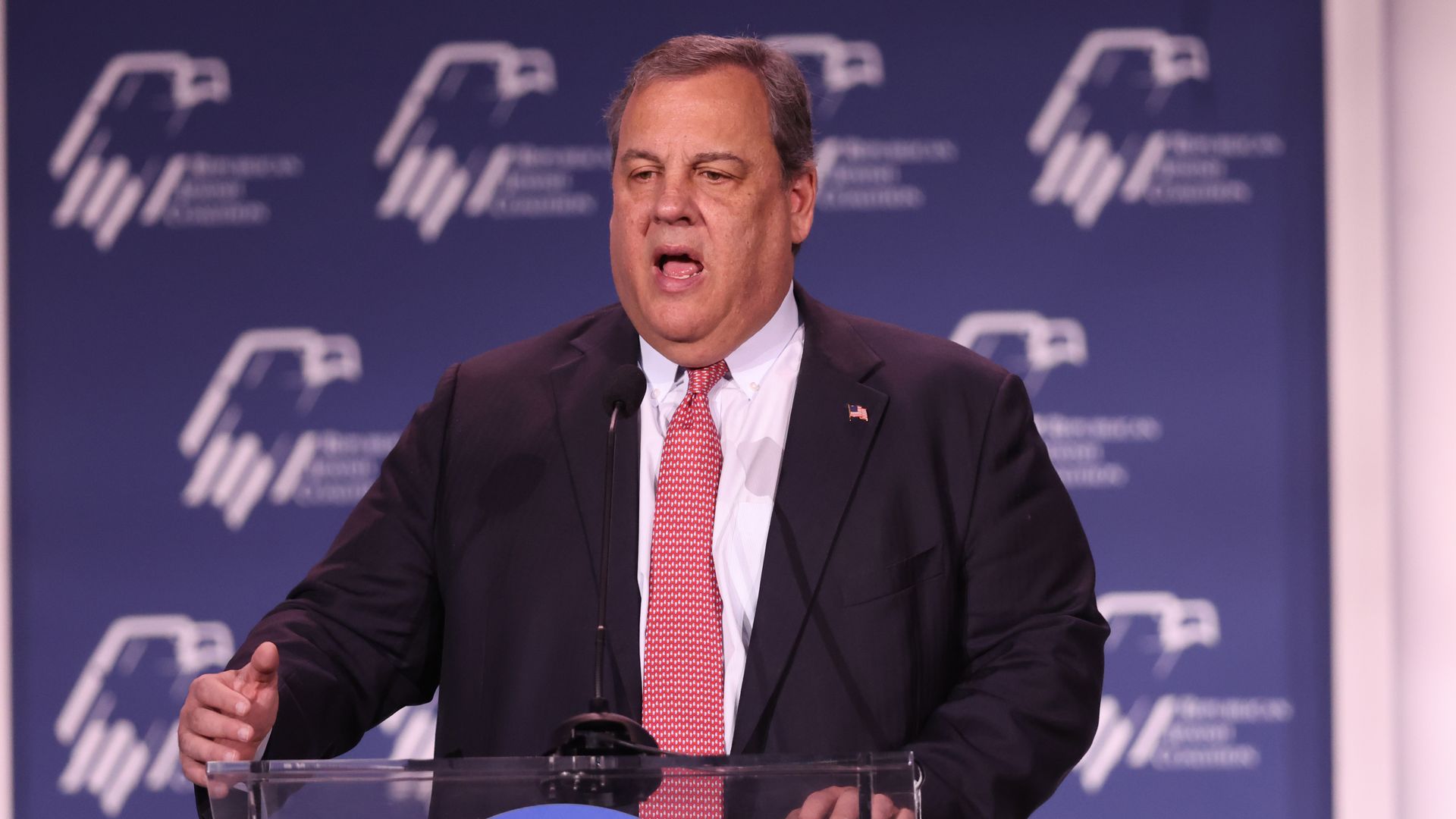 Former New Jersey Gov. Chris Christie, in an interview with Axios this week, became the first potential 2024 GOP presidential candidate to declare that he would never again support Trump for president.
Why it matters: If Christie runs, it will be because he views the roster of GOP candidates as not up to the task of challenging Trump.
Expect the pugnacious Christie, a former U.S. attorney, to prosecute the case against Trump directly and aggressively — in a way that will draw attention.
He said on ABC's "This Week" panel today: "All this bravado from the Trump camp is baloney. He's going to be charged officially on Tuesday. He's going to have to be mug shotted, fingerprinted, and he's going to face a criminal trial in Manhattan, and he's not going to be able to avoid it."
More highlights from our conversation (conducted before Trump's indictment was announced Thursday):
Christie, on why other Republican candidates aren't going after Trump: "The people who don't know him well are afraid of him. The people who knew him well are not the least bit afraid of him."
On whether he was surprised Trump refused to acknowledge the 2020 election results: "I knew he would be upset about losing, like anyone would be. But I absolutely expected to see him sitting in the Oval Office shaking Joe Biden's hand and sitting at the inauguration."
On whether he's concerned too many GOP candidates will splinter the non-Trump vote: "Doesn't weigh on my mind at all. These are junior political analysts masquerading as donors who always view the next race through the prism of the last one. ... My view is you're going to have seven or eight candidates and the fact is everyone thinks Trump's poll numbers today are static."
On DeSantis' political record: "First of all, Florida's a red state now, it's not a swing state. ... He has to be commended for [his 19-point victory in 2022] ... but how that translates into a presidential race and what kind of presidential candidate he'll be [is unclear] because the country's much bigger than just Florida."
On former VP Pence: "I was very disappointed ... when he was asked about Trump saying that it's OK to suspend the Constitution if you feel like an election's being stolen, and whether that's disqualifying. And Mike said, that's up to the American people. ... If you're offering yourself for high public office, you have an obligation to tell people if someone is knowingly advocating for violating their oath."
On whether he's staffing up for a presidential campaign: "I've been a significant national figure now for 13 years. I don't need to go introduce myself to people and meet people. ... I don't need to be building a team [now]. That's what the first-timers do."
3. 🏙️ Poll of the week: Moderate edge in Chicago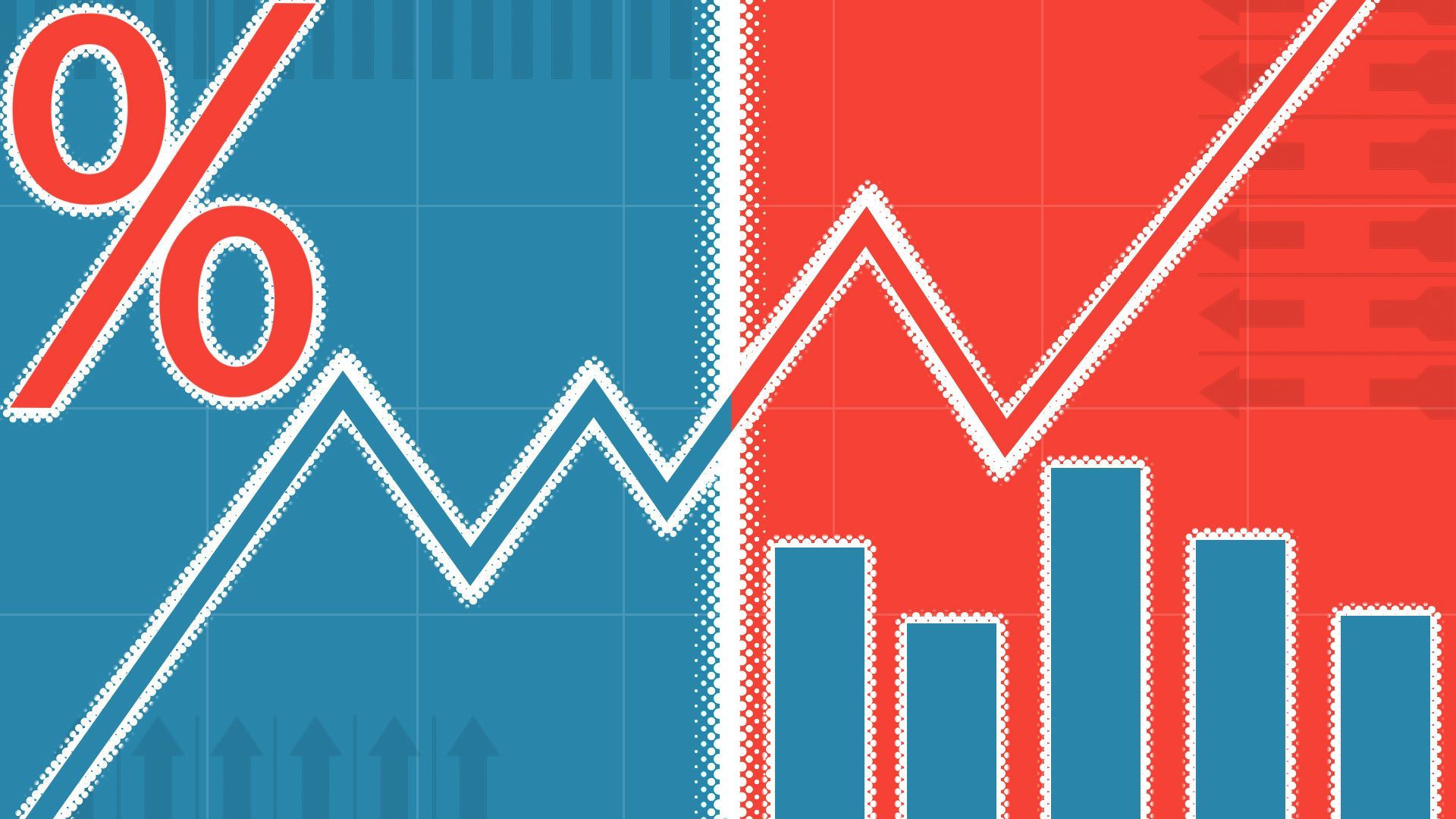 More than half of Chicago voters rate crime as the top issue in Tuesday's mayoral race, according to a new WGN-TV/Emerson/The Hill poll.
Those crime-focused voters back moderate Paul Vallas over progressive Brandon Johnson by 16 points.
Overall, Vallas holds a 46%-41% lead over Johnson, with 13% of likely voters undecided. The poll was conducted March 23-25.
By the numbers: Black voters are gravitating toward Johnson's campaign after favoring Chicago Mayor Lori Lightfoot in the first round of balloting. Johnson is favored by more than 55% of African American voters, while 25% prefer Vallas.
Vallas, however, holds a sizable lead with white voters and is emerging as the favorite of the city's Hispanic electorate. The poll shows he's up 28 points among white Chicagoans (60%-32%) and up 27 points with Hispanics (57%-30%).
Men support Vallas by 13 points (52%-39%), while women favor Johnson by two (43%-41%).
Vallas is viewed a bit more favorably than Johnson, holding a 56%-36% overall favorable/unfavorable rating. Johnson's rating is 53%-40%.
The intrigue: The Chicago mayor's race is the highest-profile showdown between the Democratic Party's left and center — providing a test of how damaging the crime issue is for progressive candidates, even in deep-blue jurisdictions.
"Obamaworld, still influential in Chicago politics and wary of the progressive left, is coalescing around Vallas as well. Dick Durbin, the senior senator from Illinois and a close ally of the former president, endorsed Vallas over the weekend, drawing a fiery rebuke from Chicago's Indivisible chapter," New York Magazine's Ross Barkan noted.
The bottom line: Vallas holds a narrow advantage, but Johnson is closing the gap. Vallas likely needs at least 25% of the Black vote to prevail, according to Chicago political analysts we spoke with, and he's hanging right around that threshold.
4. 📖 Reads of the week: No ordinary Joe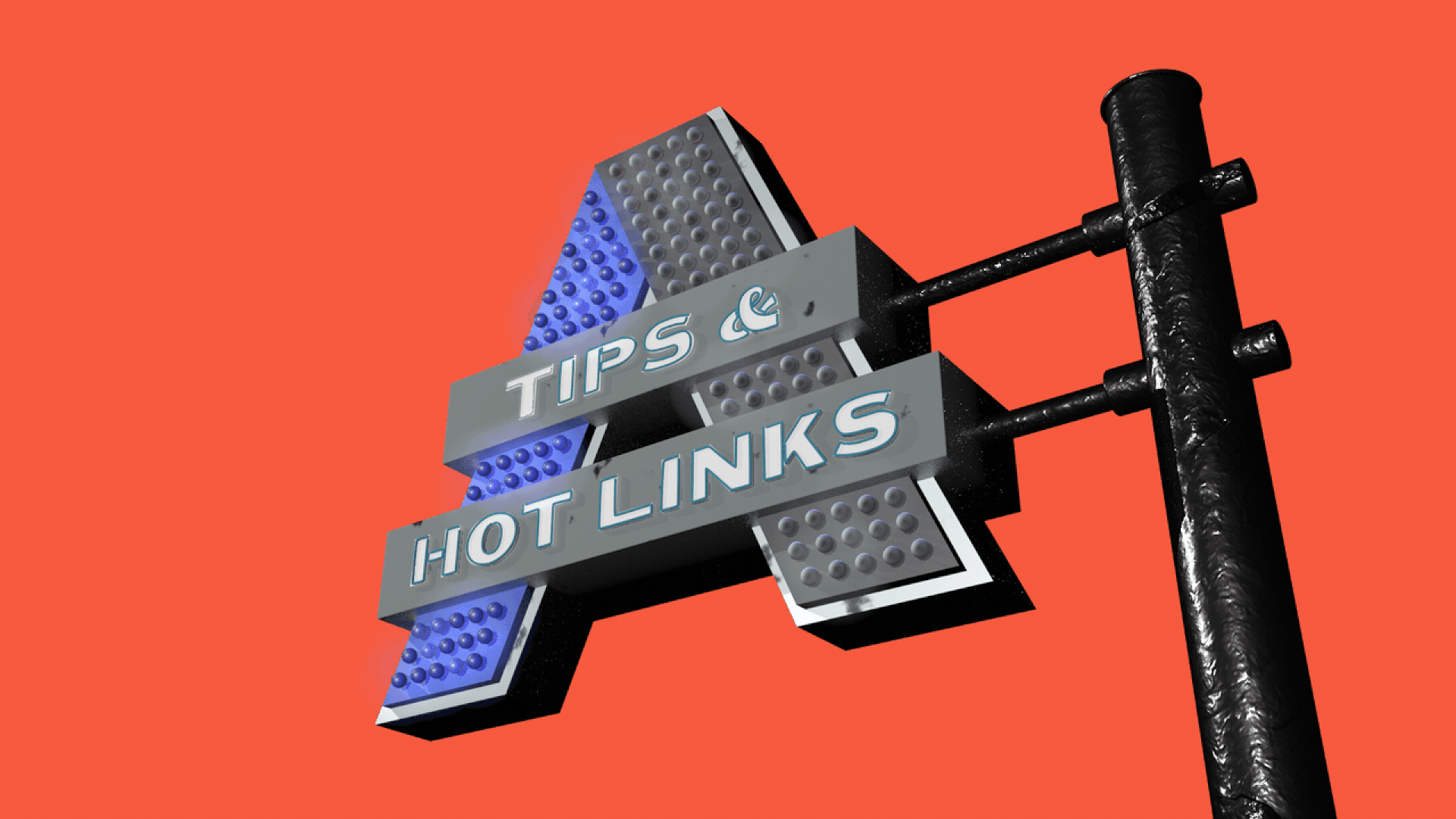 1. Sen. Joe Manchin: "Biden's Inflation Reduction Act Betrayal" (Wall Street Journal)
Why it matters: This Manchin hit on Biden in the Wall Street Journal — doubling as a mea culpa for his role passing the Inflation Reduction Act — sounds like he's more interested in running for president than for re-election in West Virginia.
Remember: Manchin has close ties to the third-party No Labels group. which is trying to recruit an independent candidate for the 2024 presidential race.
2. "DeSantis Reunites With a Key Adviser as Campaign Plans Unfold" (New York Times)
The mystery of where DeSantis stands on foreign policy is getting a little clearer. After facing major backlash for calling the Russian invasion of Ukraine a "territorial dispute," he's burnished his anti-Russia bona fides.
DeSantis is bringing on a Ukraine hawk as a trusted national security adviser, a hire that comes after the governor called Putin a "war criminal" in an interview with Piers Morgan.
3. "Republicans Really Are the Party of the Working Class" (The Liberal Patriot)
Why it matters: Republicans represent 152 of the 237 congressional seats in which the district median income trails the national figure — a powerful metric showing just how much the GOP has evolved from its traditional business-class roots.
📬 Thanks for starting your week with us. This newsletter was edited by Zachary Basu and copy edited by Kathie Bozanich.