Axios Sneak Peek
February 28, 2023
Welcome back to Sneak. Smart Brevity™ count: 940 words ... 3.5 minutes.
1 big thing: DeSantis' de facto campaign launch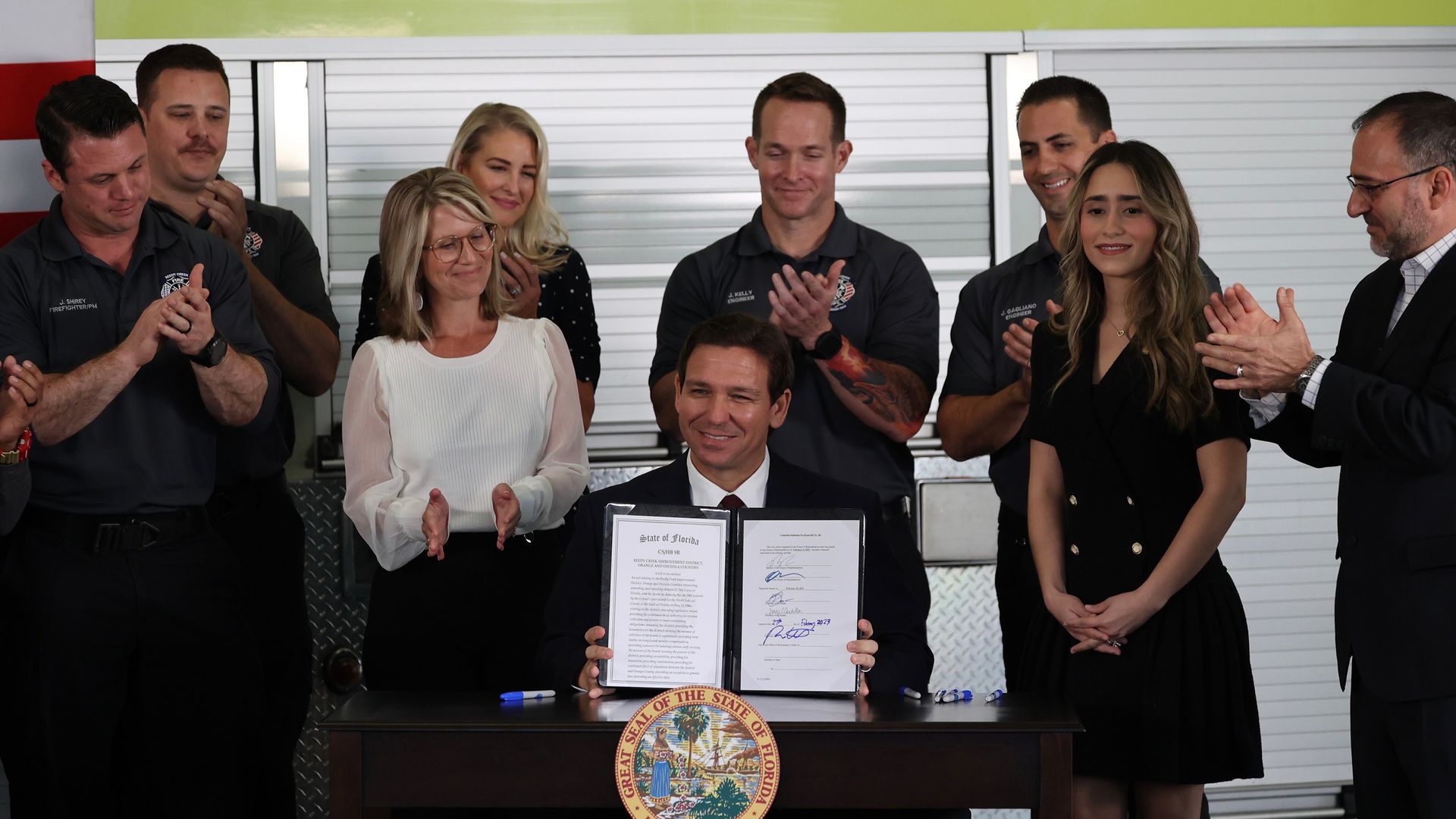 Florida Gov. Ron DeSantis is aggressively testing the limits of running an unofficial presidential campaign, ramping up national engagements that leave little doubt about his plans for 2024.
Why it matters: DeSantis and former President Trump are the GOP frontrunners, but their approaches to campaigning have so far been starkly different.
Trump launched his comeback bid just days after the 2022 midterms; DeSantis sees no urgency and isn't expected to formally declare until June.
Trump spends much of his time playing golf and attacking rivals on Truth Social; DeSantis points to his demanding day job as an excuse to avoid presidential speculation and intraparty mud-slinging.
Trump is warring with Fox News and the Republican establishment; DeSantis is a fixture on Fox's airwaves and just earned the endorsement of former Florida Gov. Jeb Bush.
What we're watching: DeSantis has taken steps in the past week that amount to a de facto campaign launch, meaning the national spotlight — and scrutiny — is about to get far more intense.
The Florida governor visited New York City and the suburbs of Philadelphia and Chicago last week to speak to law enforcement groups about crime.
On Friday, he hosted more than 100 of his top supporters and donors for a three-day retreat just down the road from Trump's Mar-a-Lago resort.
Tomorrow, DeSantis begins a national book tour in which he'll headline fundraisers and give speeches in Texas, California, Alabama and elsewhere.
The intrigue: DeSantis will not be attending this week's Conservative Political Action Conference, where 2024 rivals Trump and Nikki Haley are scheduled to appear.
He has also yet to set foot in early-primary states Iowa, New Hampshire and South Carolina.
DeSantis' unconventional approach is a sign of his determination to move toward a presidential bid "in his own way, on his own timeline, with or without allies in national GOP leadership or relationships with the press," AP's Steve Peoples writes.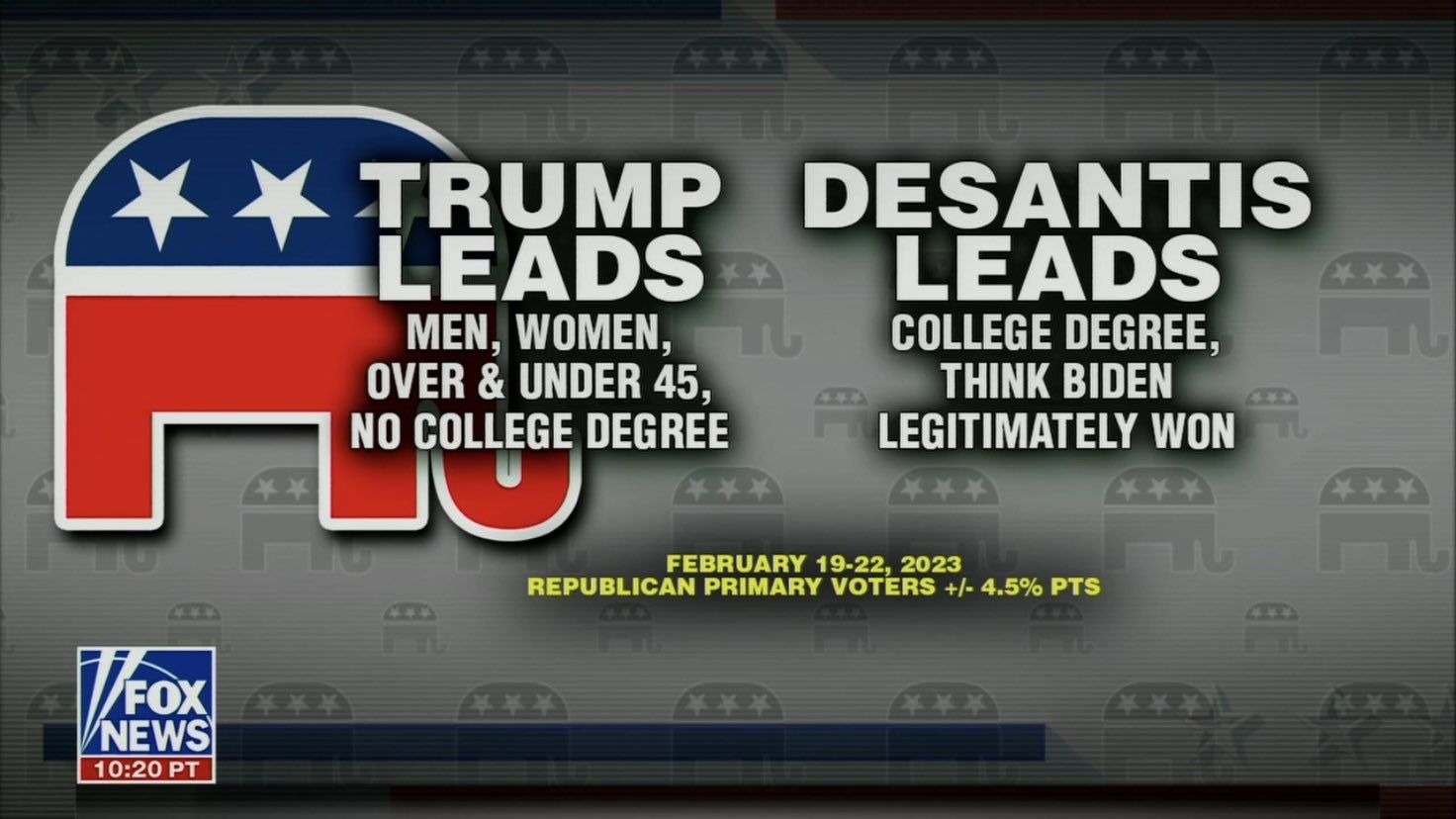 Between the lines: Even as he expands his national footprint over the coming months, DeSantis will continue using his bully pulpit in Tallahassee to shore up conservative support.
The governor signed a law today giving Florida control over Disney World's self-governing district, retaliating for the corporation's criticism of his Parental Rights in Education policy (known by critics as the "Don't Say Gay" bill).
DeSantis will also deliver a State of the State address March 7 ahead of a legislative session that will provide him with additional policy achievements he can tout on the campaign trail.
2. 🌎 Trump vows globalist "sledgehammer"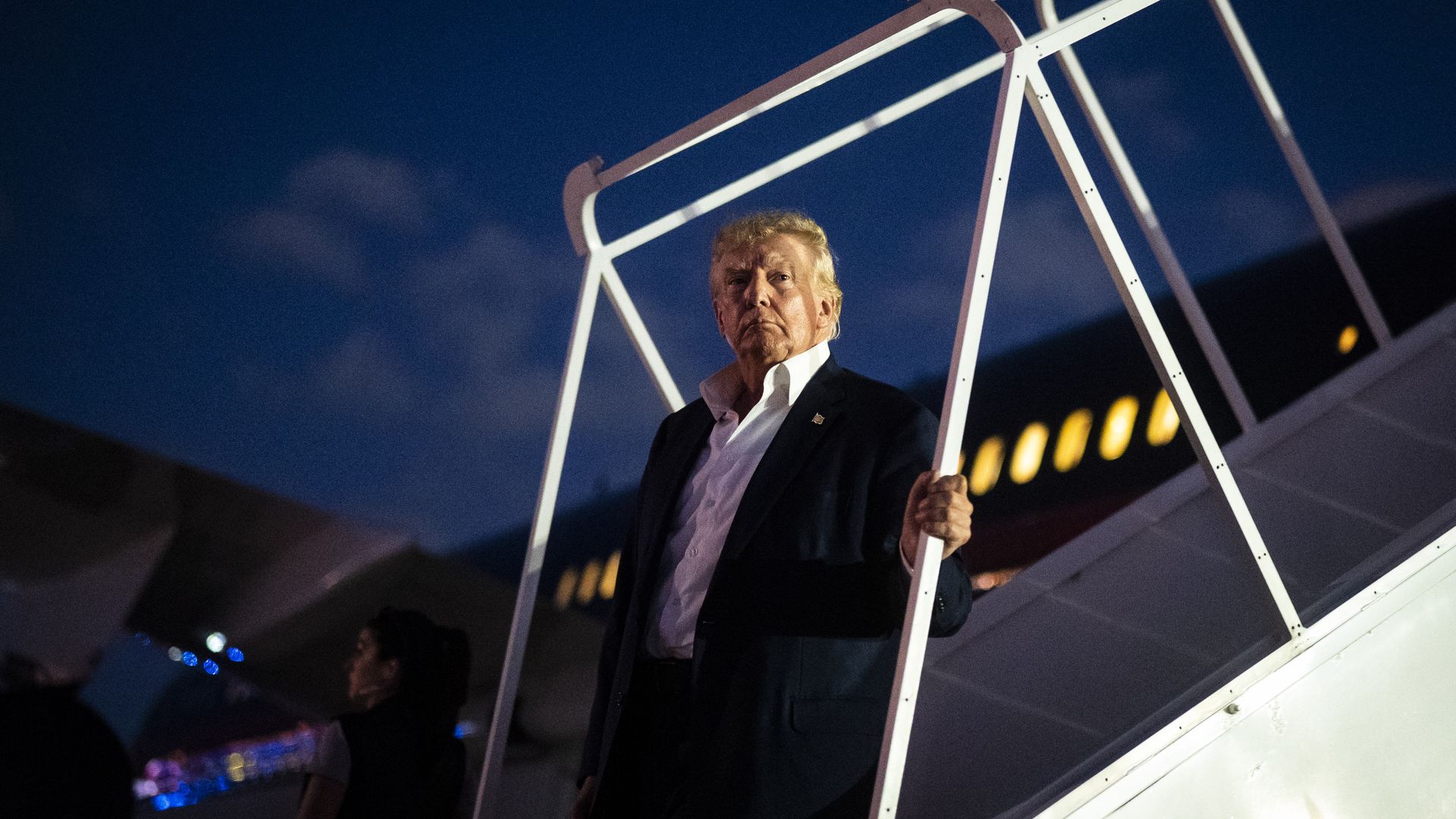 Trump pledged today to "completely eliminate" the United States' reliance on China with a radical trade overhaul that would "take a sledgehammer to globalism," including by:
Imposing a system of "universal baseline tariffs" on most foreign imports.
Revoking China's "most favored nation" trade status.
Adopting a four-year plan to phase out all Chinese imports of essential goods — "everything from electronics to steel to pharmaceuticals."
Banning federal contracts for any company that outsources to China.
Why it matters: Trump's call to "tax China to build up America" would trigger a global economic earthquake, given the extensive trade ties between the world's two largest economies.
Wall Street already hated the billions of dollars' worth of China tariffs that Trump imposed during his administration, which are ultimately a tax on the importer.
But the former president is betting that dramatically escalating the trade war he started — including to the point of decoupling with China — will be welcomed by a GOP base repulsed by globalism.
3. 💥 Murdoch bombshell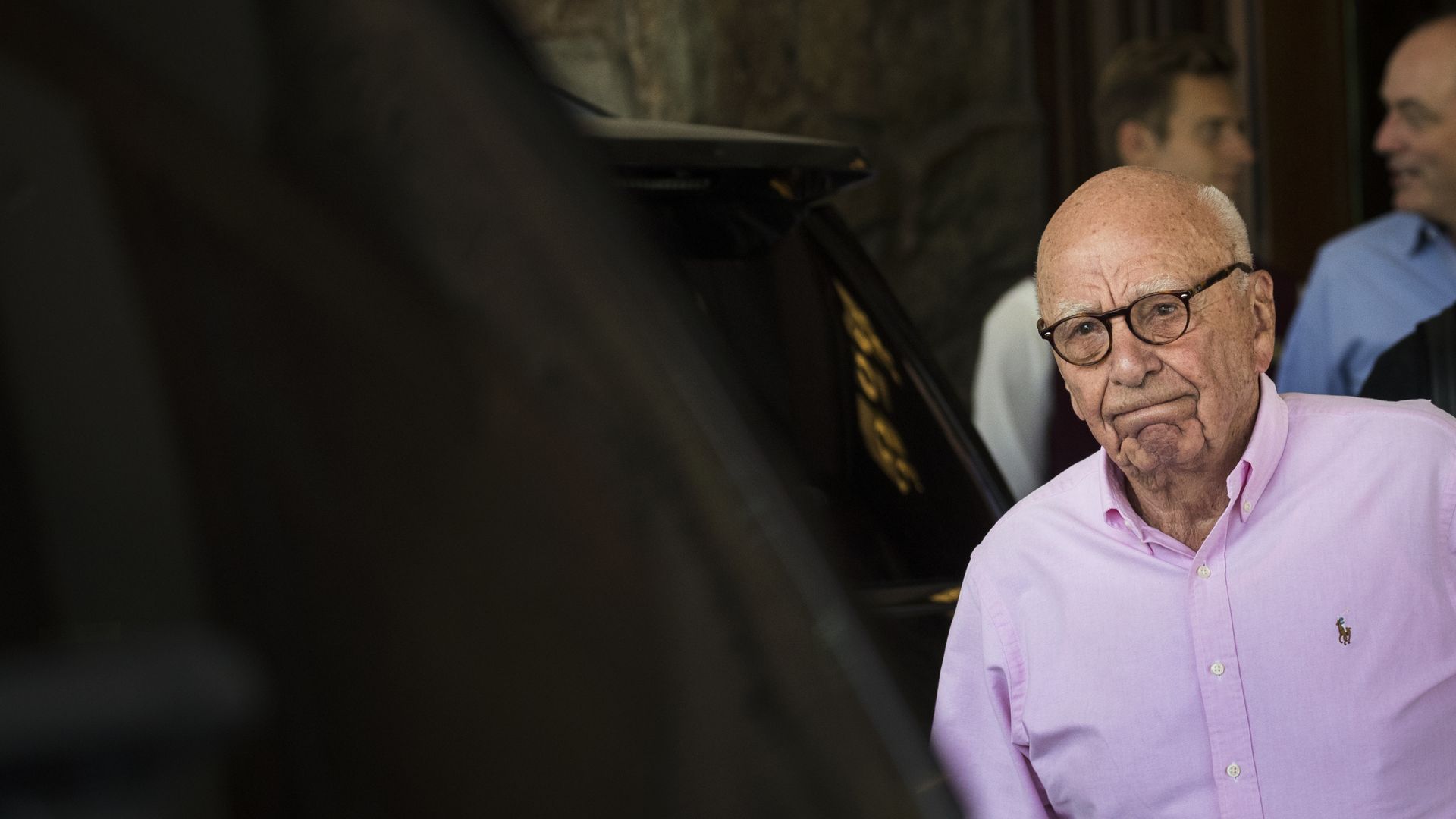 Fox Corp. Chairman Rupert Murdoch acknowledged in a deposition last month that Fox News hosts promoted the false claim that the 2020 election was stolen from Trump, Axios' Sara Fischer and Herb Scribner report.
Why it matters: The deposition adds to mounting evidence that executives at Fox knew their hosts were promoting election falsehoods but aired them anyway — a key aspect of Dominion's legal argument in its $1.6 billion defamation lawsuit against the network.
Driving the news: Murdoch conceded during the deposition that Fox News was "trying to straddle the line between spewing conspiracy theories on one hand, yet calling out the fact that they are actually false on the other."
Murdoch said he regrets the decision to continue letting Fox personalities peddle election falsehoods.
"I would have liked us to be stronger in denouncing it, in hindsight," he said.
Between the lines: The unsealed filing also provides new details about Murdoch's involvement with Fox News' editorial strategy and the Trump campaign.
According to the documents, Murdoch provided Jared Kushner with confidential information about Biden ads that hadn't yet aired on Fox, along with "debate strategy."
Murdoch declined, however, to intervene at Kushner's request when Fox controversially became the first network to declare that Biden won Arizona on election night.
4. 📚 First look: Obama speechwriter reveals tricks of the trade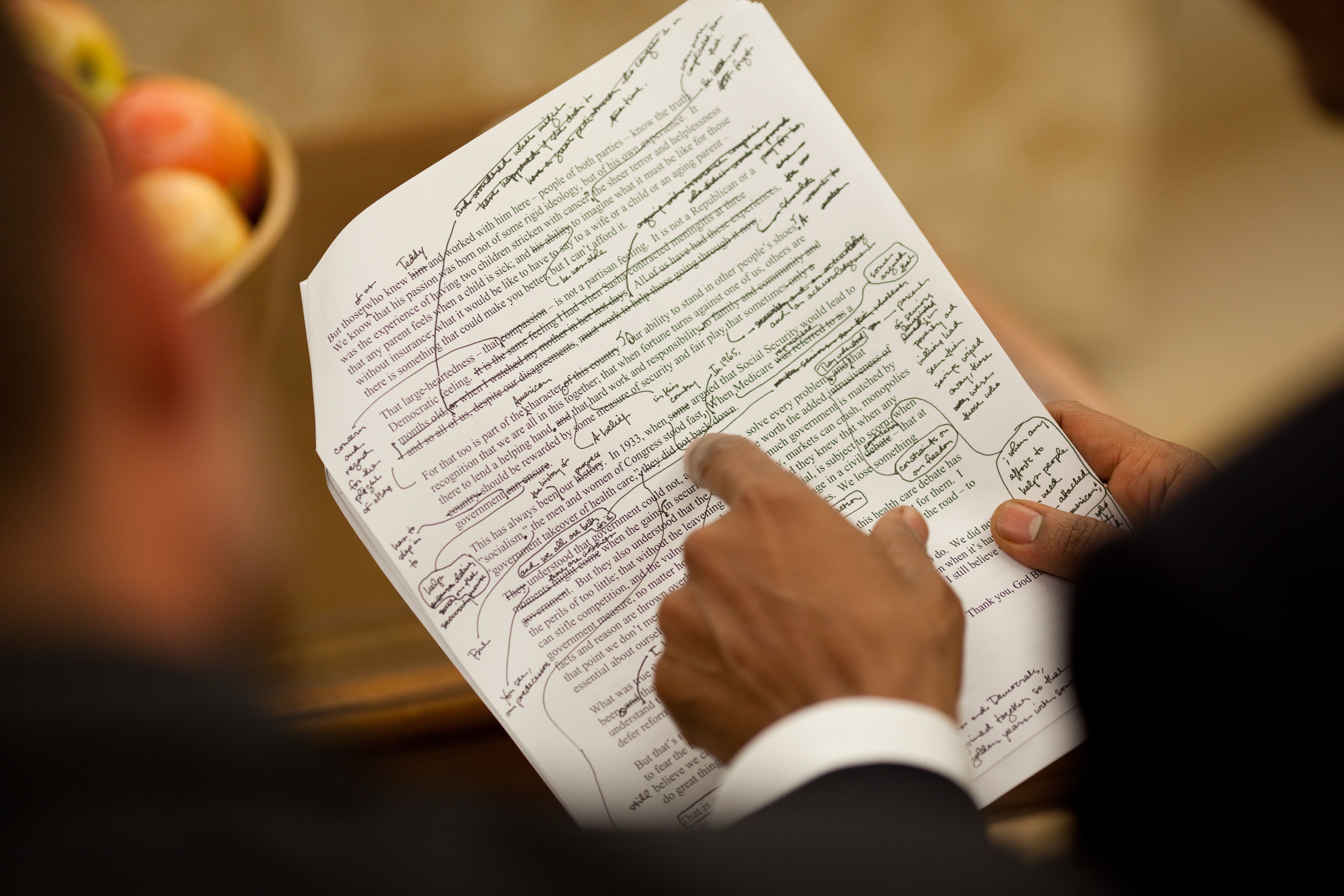 Terry Szuplat, one of former President Obama's longest-serving speechwriters, has signed a deal with HarperCollins to publish a book next year on public speaking, Hans reports.
Between the lines: Speechwriters in any White House are often better versed in the policy disputes — and dirty knife fights — than the top political officials.
Competing factions litigate their arguments right up until a speech is loaded into the teleprompter.
Szuplat's book will mix Obama anecdotes, and the occasional behind-the-scenes story, along with practical advice.
📬 Thanks for reading. This newsletter was edited by Zachary Basu and copy edited by Brad Bonhall.