Axios Sneak Peek
July 28, 2019
Welcome to Sneak Peek, our weekly lookahead for both ends of Pennsylvania Avenue, plus our best scoops.
Situational awareness: As I reported earlier this afternoon, and President Trump later confirmed, the president wants Texas Rep. John Ratcliffe to replace Dan Coats as director of national intelligence.
Please encourage your friends and colleagues to sign up.
Smart Brevity count: 1,616 words (~6 minutes)
1 big thing: How Robert Mueller shielded Trump's budget deal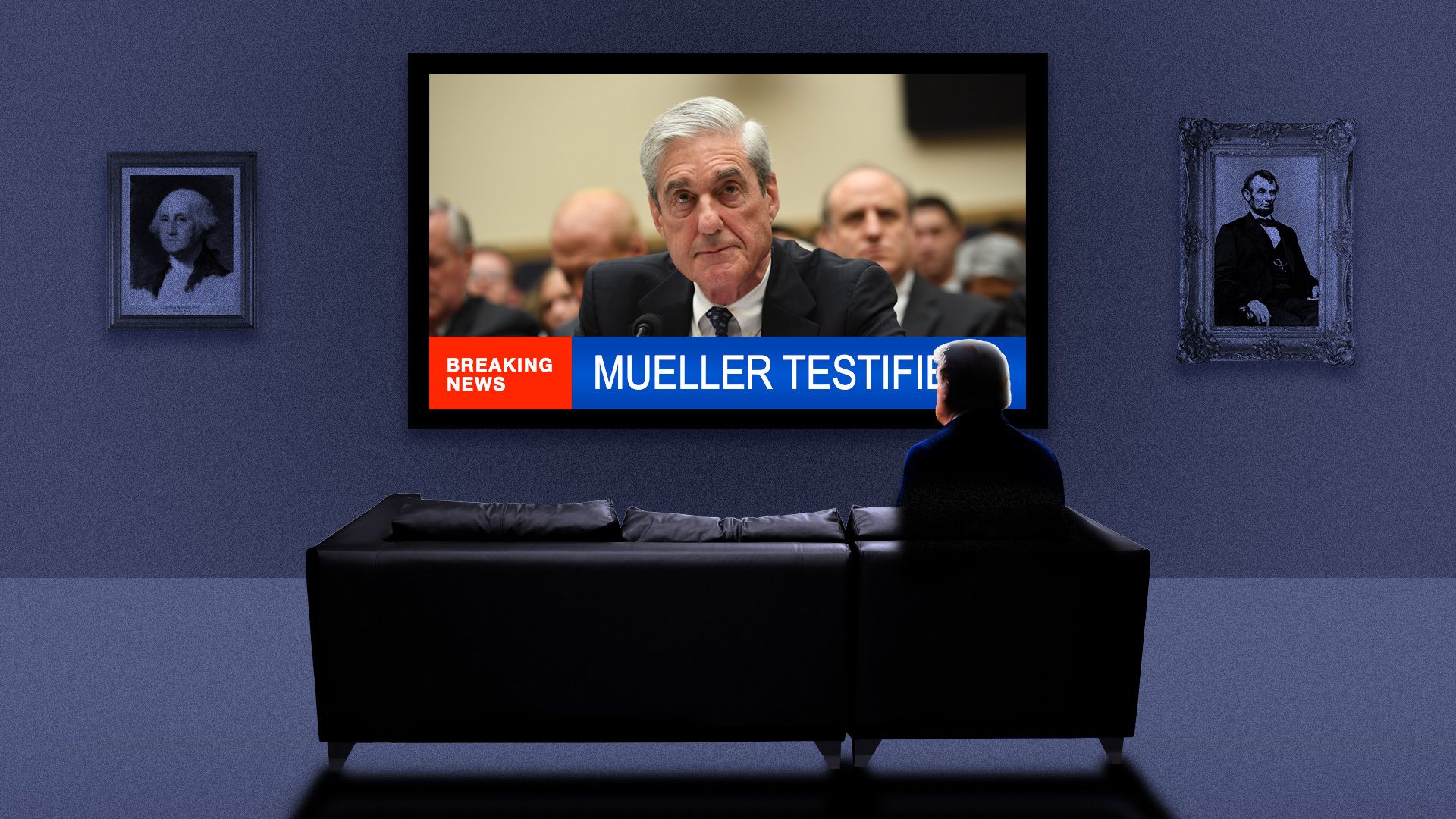 Before President Trump agreed to support a 2-year budget deal that would inflate the national debt and allow $320 billion in new spending, he monitored Fox News for signs of rebellion. But instead of bringing up fiscal responsibility and the national debt, all his favorite hosts were talking about Robert Mueller.
Behind the scenes: Trump liked what he saw (or rather, what he didn't see), according to two administration officials familiar with the president's thinking.
His favorite hosts had little to say about the big-spending, Democrat-friendly, deal — a welcome contrast from last March, when they almost convinced him to veto a similarly spendy deal. (Trump vowed at the time he'd never sign another deal like it.)
The big picture: So how, just over a year later, did Trump end up supporting another deal that would massively increase spending and that 132 House Republicans voted against? Three sources close to the president described the factors that influenced his thinking:
Trump didn't want another chaotic government shutdown before November 2020.
Treasury Secretary Steven Mnuchin, who led the negotiations with Nancy Pelosi, was determined to stop a potential debt default later this year.
The deal boosts defense spending, which Republican leadership loves. Many members up for re-election have jobs in their districts that rely on the Pentagon.
But perhaps most important, some of the key people who would normally try to dissuade Trump from signing a big-spending deal were distracted by the Mueller hearings.
Sources familiar told me that Republican Reps. Mark Meadows and Jim Jordan tried to talk Trump out of the budget deal but didn't throw as much weight into the effort as they could have because they were preoccupied with preparing for Mueller's congressional testimony.

Meadows is not on either of the committees that questioned Mueller, but did sit in the audience during the first hearing, had a behind-the-scenes role in the hearing preparation, and made lots of Fox News appearances about it.

Fox hosts, including Sean Hannity and Pete Hegseth, also focused on Mueller and didn't try to rally the Republican base against the deal. Hegseth didn't tweet about it once. 
The bottom line: All this has put Trump at ease about the politics of the budget deal he backs, according a source who has discussed it with senior administration officials.
The conservative blowback may still come — just later in the year when Trump has to sign the bills that will actually spend all this money. These bills will, inevitably, be filled with liberal priorities.
"In September, it's gonna get bloody," the source added.
2. Dems prepare Kill Biden strategies for this week's debates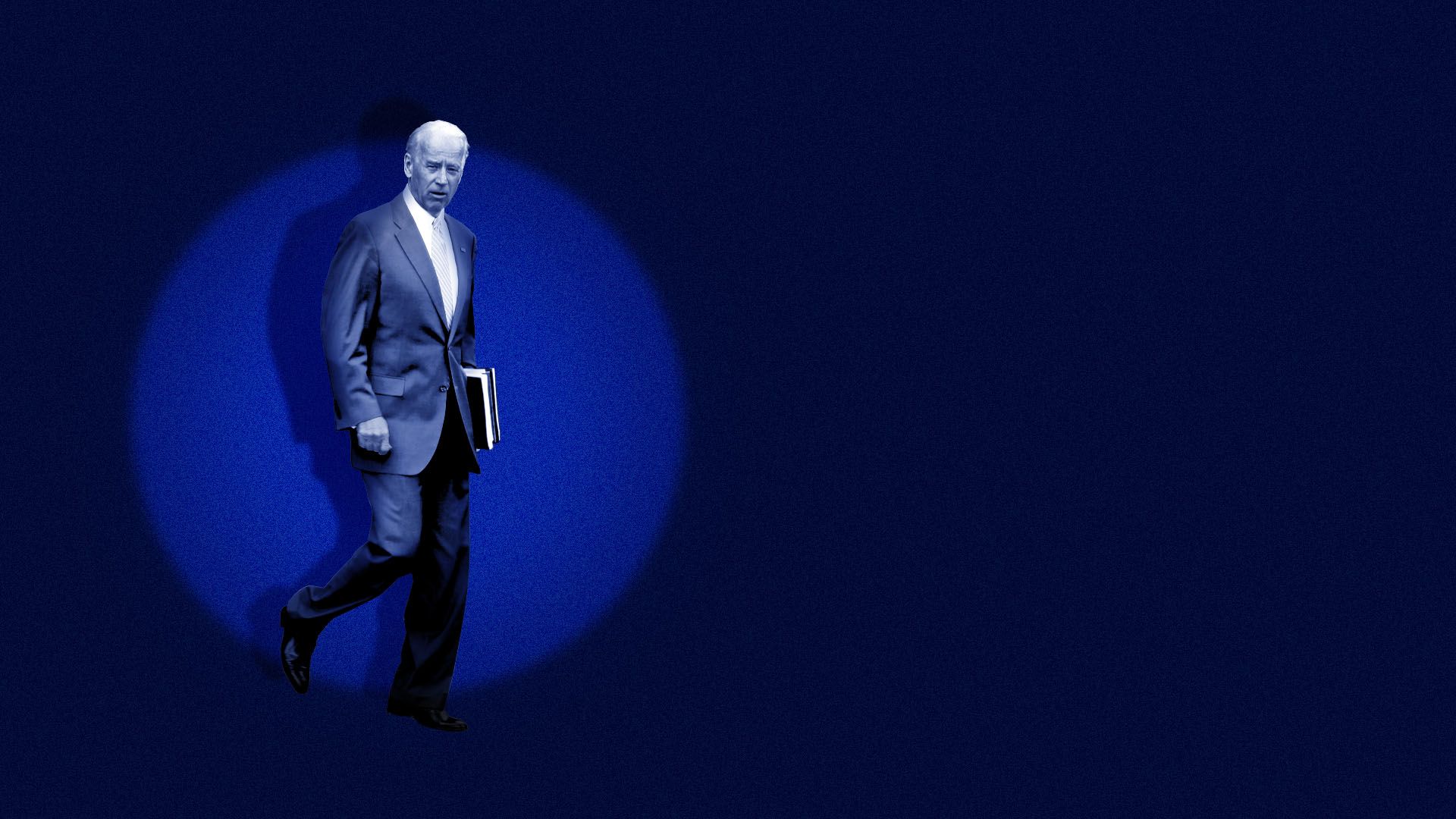 They don't want to talk about it, but the struggling Kirsten Gillibrand campaign appears to have spent a lot of time Googling Joe Biden as of late. The New York senator has publicly —and cryptically — alluded to unnamed Democratic candidates who "do not believe necessarily that it's a good idea that women work outside the home." The remark, which she's declined to clarify, has generated fervid speculation. 
The intrigue: Meanwhile, an account on the site newspapers.com that appears to be linked to her campaign has been gathering news articles about the former vice president's stance on the child tax credit in the '80s. (The newspaper.com account and related Twitter account appear to have been taken down after we approached the Gillibrand campaign for comment.)
The account belongs to somebody called wilcox8405. Gillibrand employs a researcher named Alexandra Wilcox. 
This newspaper clipping service shows which articles its users save. It doesn't apparently offer users privacy in their clippings.
The wilcox8405 account — which doesn't show the user's full name — appears to be the Gillibrand staffer because the account has a Gillibrand article clipped and also articles from 1981 about Biden's vote against expanding the child tax credit.
Wilcox8405 clipped these Biden articles on July 11 and 12, indicating that Gillibrand's team has been preparing this attack on Biden for more than 2 weeks.
When we asked Gillibrand's campaign about all of this, spokesperson Meredith Kelly said: "Kirsten believes we need to have a broader and more intentional conversation about valuing women in this country and even this primary, and she intends to do so in the coming days. Stay tuned."
Why this matters: Gillibrand appears to be adopting a Kill Biden strategy that's popular among Democrats preparing for the second round of debates in Detroit this week. Several campaigns and strategists told Axios' Alexi McCammond they see an opportunity to damage Biden and boost their own fortunes as Harris did when she hit Biden on desegregation in the first debate.
"There's friendly fire coming his way," said one 2020 Democratic campaign aide.
We're already seeing that unfold. On the same day Biden unveiled his criminal justice reform proposal, Cory Booker said Biden is "not the right person" to fix it because, Booker argues, he helped create it.
Biden's campaign shot back the next day. In an email, they called out Booker for things like "a zero tolerance policy for minor infractions" and "running a police department that was such a civil rights nightmare" when he was mayor of Newark.
Julián Castro — who served in the Obama administration as HUD secretary — recently took a shot at Biden's immigration stance, saying: "I have learned the lessons of the past. It seems like Vice President Biden hasn't."
Last round, Castro took on Beto O'Rourke over immigration. Expect him to make Biden his new Beto.
A Biden campaign official tells Alexi it's ready for the fight. "We know folks are going to want to take shots. He's fully prepared to talk about all of his record."
Go deeper: Read Alexi's preview of this week's Democratic debates.
3. 2020 Dems punt on Trump's China tariffs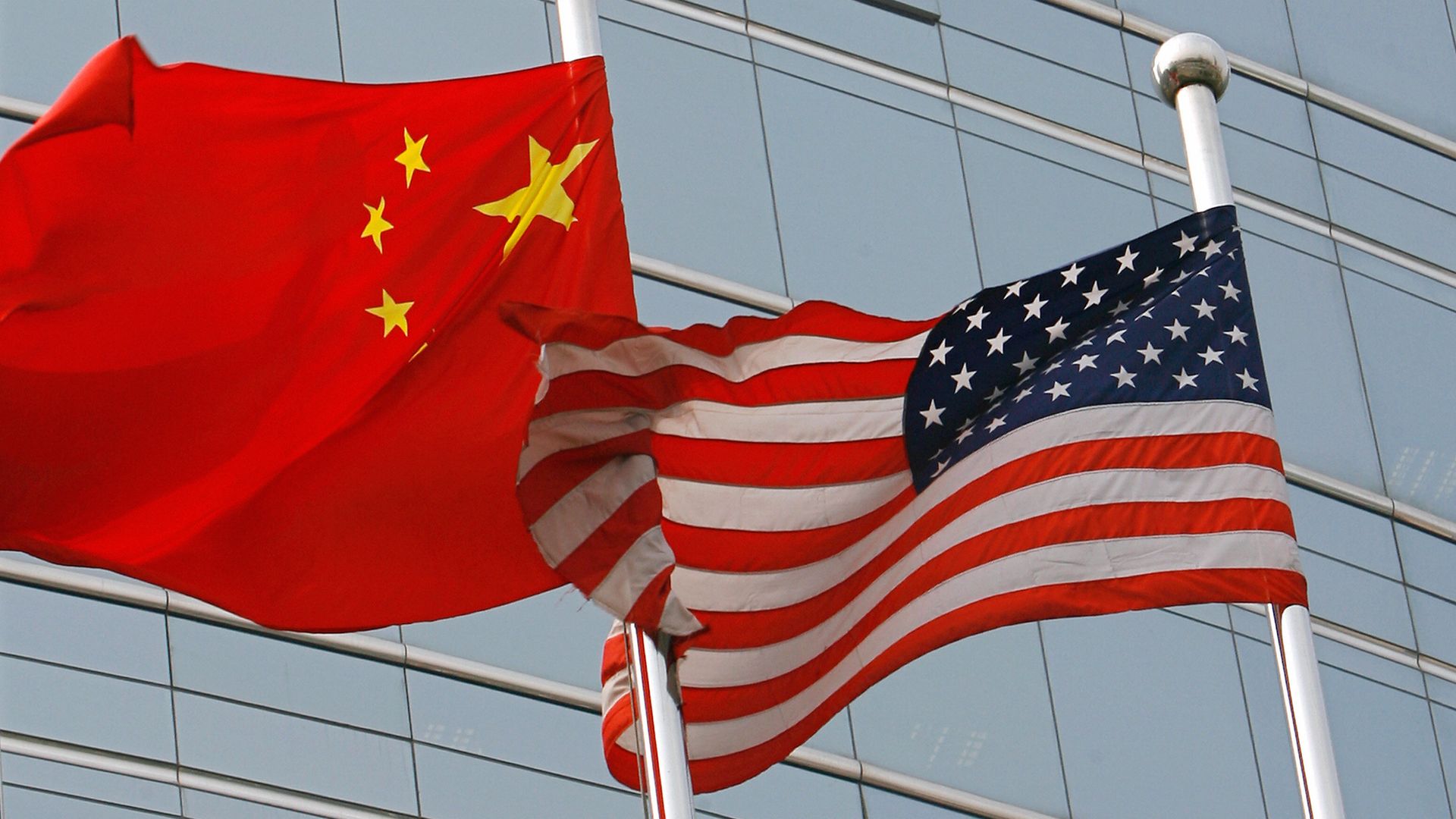 None of the leading Democratic presidential contenders would immediately drop President Trump's tariffs on China if elected president, despite calling his moves against Beijing reckless, Axios' Alayna Treene reports.
Alayna asked each campaign whether they would get rid of the tariffs on day 1, and none gave a clear answer. The campaigns said they would either leave the existing tariffs in place or conduct a review of the tariff policy upon entering office.
Why it matters: Trade with China is one of the few foreign policy issues that must-win Rust Belt voters care about deeply. This is largely because people in Michigan, Wisconsin and Pennsylvania have seen factories close as manufacturing moves overseas — and, subsequently, they have seen their towns gutted. 
Between the lines: Despite the steep political polarization in Washington, China's emergence as an competitor has largely unified U.S. politicians. 
"Any Democrat that doesn't express a desire to be tough on China digs themselves into a hole before the race even gets going," said Scott Mulhauser, former chief of staff at the U.S. Embassy in Beijing and former deputy chief of staff to Biden.
Historically, Democrats have dominated Republicans on the China trade issue. Working with their labor allies, they've fought free trade deals with China and backed protectionist policies to shield American manufacturing.
But in 2016, Trump seized that issue and now all but owns it. He's made the GOP the party of China hawks.
"Trump has turned this into a Trump issue; he's put his own mark on it," said Ned Price, who served as National Security Council spokesperson to former President Obama. "But in doing so he has opened the door to Democrats making a campaign issue out of this."
Driving the news: Alayna also asked the top 2020 Democratic candidates if they plan to take the China trade issue back from Trump, and if so, how.
Sen. Bernie Sanders offered the most concrete response, saying he would go after China on climate change, as they are the biggest emitter of greenhouse gases. He also said he'd establish "a coalition of allies and partners" to respond to Beijing's "troubling behavior" in key areas, including disputes over trade and intellectual property.
Go deeper: Read all of their responses here.
4. An understatement for the ages
From today's episode of NBC's "Meet the Press":
Chuck Todd: "Was there any part of director Mueller's testimony you found unsatisfying?"
Rep. Adam Schiff (D-Calif.), chairman of the House Intelligence Committee: "You know, look, I, I wish that he had testified in more narrative fashion, that the words didn't need to be coaxed from him as much as they did."
Flashback: As Alayna foreshadowed in last week's Sneak, House Democrats desperately wanted Mueller to deliver a TV performance that would convince the American public of the urgent need to impeach Donald Trump.
The former special counsel didn't quite live up to their expectations. As Troy Patterson wrote for the New Yorker: "You can put Mueller on television, but, apparently, you can't quite make him do television."
5. Sneak Peek diary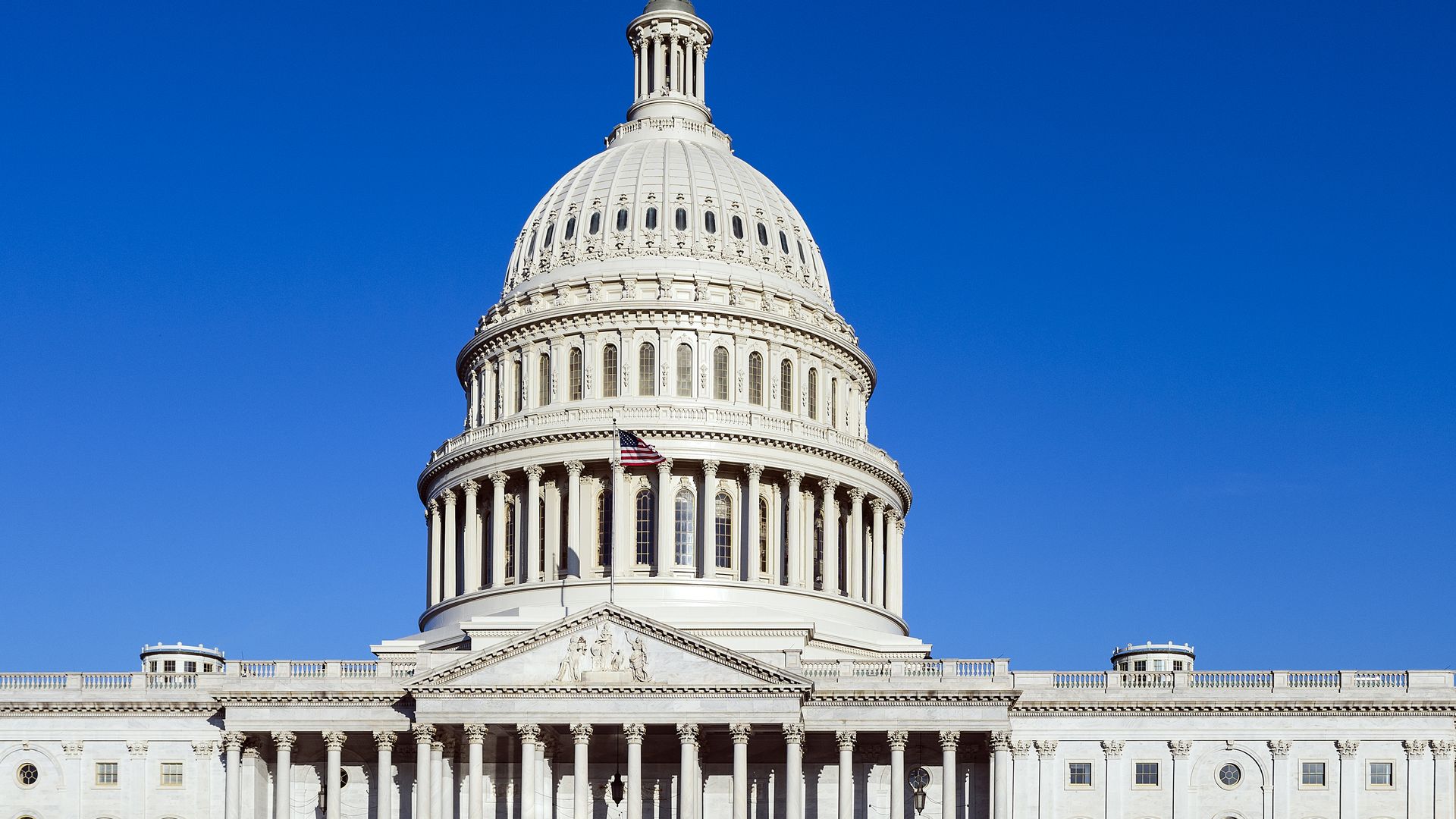 The House is on recess through Sept. 9.
The Senate's week ahead, per a Republican leadership aide:
On Monday, the Senate will vote on 3 veto messages, which would block President Trump's emergency arms sales to Saudi Arabia and the United Arab Emirates. Congress is not expected to have the two-thirds majority needed to override Trump's vetoes.
The Senate will also vote on a motion to proceed on the confirmation of Michael Liburdi as a judge for the District of Arizona.
Per the same aide, the Senate will also aim to:
Pass the Trump-Pelosi budget deal.
Make more headway on the backlog of judicial nominees who await confirmation.
Confirm Kelly Craft as UN ambassador.
Confirm David Norquist as deputy secretary of defense.
President Trump's schedule, per a White House official:
Monday: Trump will participate in a signing ceremony for H.R. 1327, an act to permanently authorize the Sept. 11 Victim Compensation Fund. Trump also has lunch with Mike Pence.
Tuesday: Trump will give a speech at the 400th anniversary of the First Representative Legislative Assembly in Jamestown, Virginia.
Wednesday: Trump will meet with President Khaltmaagiin Battulga of Mongolia.
Thursday: Trump has lunch with his newly confirmed Defense Secretary Mark Esper. He will also travel to Cincinnati, Ohio, for a campaign rally.