Axios Sneak Peek
March 10, 2023
Welcome back to Sneak. Smart Brevity™ count: 983 words ... 3.5 minutes.
🚨 Breaking: Manhattan's district attorney has offered former President Trump the chance to testify next week in the investigation of hush money payments to Stormy Daniels — signaling criminal charges are likely, the N.Y. Times reports.
1 big thing: Biden's new budget trap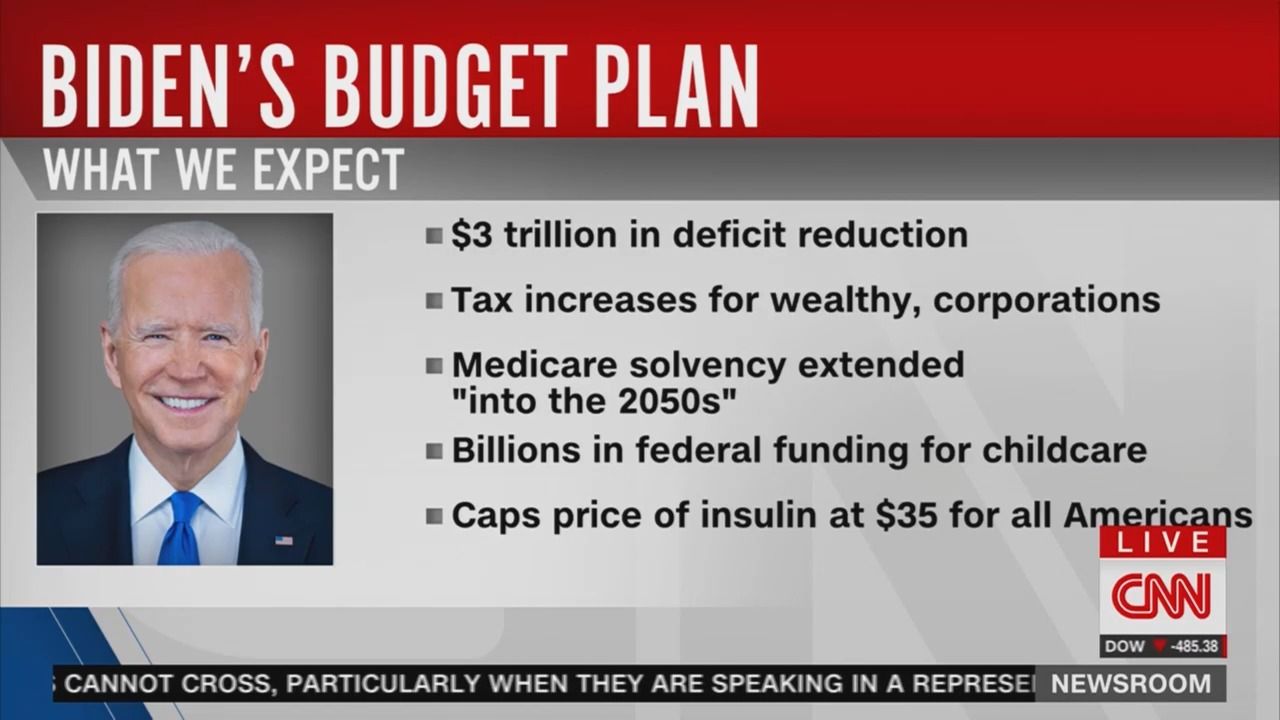 President Biden got his FY2024 budget out of the way.
Now he can turn to a more urgent task: Goading Republicans into offering their own proposals — and trying to define them before they do, Axios' Hans Nichols writes.
Why it matters: By calling for the rich to pay higher taxes to shore up Medicare, Biden is trying to force a fight on deficit spending and entitlement programs on his own populist terms.
The bigger battle is over the looming debt ceiling showdown.
Biden upped the ante today by hinting that he won't even meet with House Speaker Kevin McCarthy before he puts forward his own budget.
"I want to make it clear: I'm ready to meet with the speaker anytime — tomorrow, if he has his budget," Biden said in Philadelphia.
The other side: McCarthy responded that the House planned to release a budget, but that it would be delayed — offering an explanation but not a timeline.
"We were going to do the budget in April," McCarthy told reporters. "But unfortunately, the president is so late with his budget, it delays our budget."
Driving the news: In a campaign-style speech on budget day, Biden made it clear he was looking for confrontation — not negotiation.
He even raised the specter of Trump's return, calling him "the former president, and maybe future president."
"Bless me, Father," he added, making the sign of the cross and drawing laughter from the union crowd.
Between the lines: Biden's $6.8 trillion spending blueprint, which relies on $1.8 trillion in deficit spending in its first year, had a little something for everyone in his own party.
It didn't have many olive branches to the other side.
By the numbers: In the strategic press previews leading up to the budget's release, officials emphasized Biden's $3 trillion in deficit reduction over 10 years.
Biden still plans to spend more than $10 trillion that he wants to raise in taxes over the next decade.
The defining features of his budget on the revenue side are higher taxes on corporations and the wealthiest Americans — for a total of $4.5 trillion over 10 years — including a new 25% tax on billionaires.
On the spending front, he proposed more for domestic discretionary spending — where progressives focus most of their energy — than he did for the Pentagon.
What we're watching: Amid all Biden's bold talk on shoring up entitlement programs, there were more muted estimates on the economy.
Biden's team assumes GDP will grow only 0.4% this year, with the jobless rate rising to 4.3% and 4.6% in 2024. (It was 3.4% in January.)
Those jobless forecasts are rosier than projections from the Congressional Budget Office's version last month, Axios' Neil Irwin notes.
2. ⛰️ GOP closes in on Montana recruit for Senate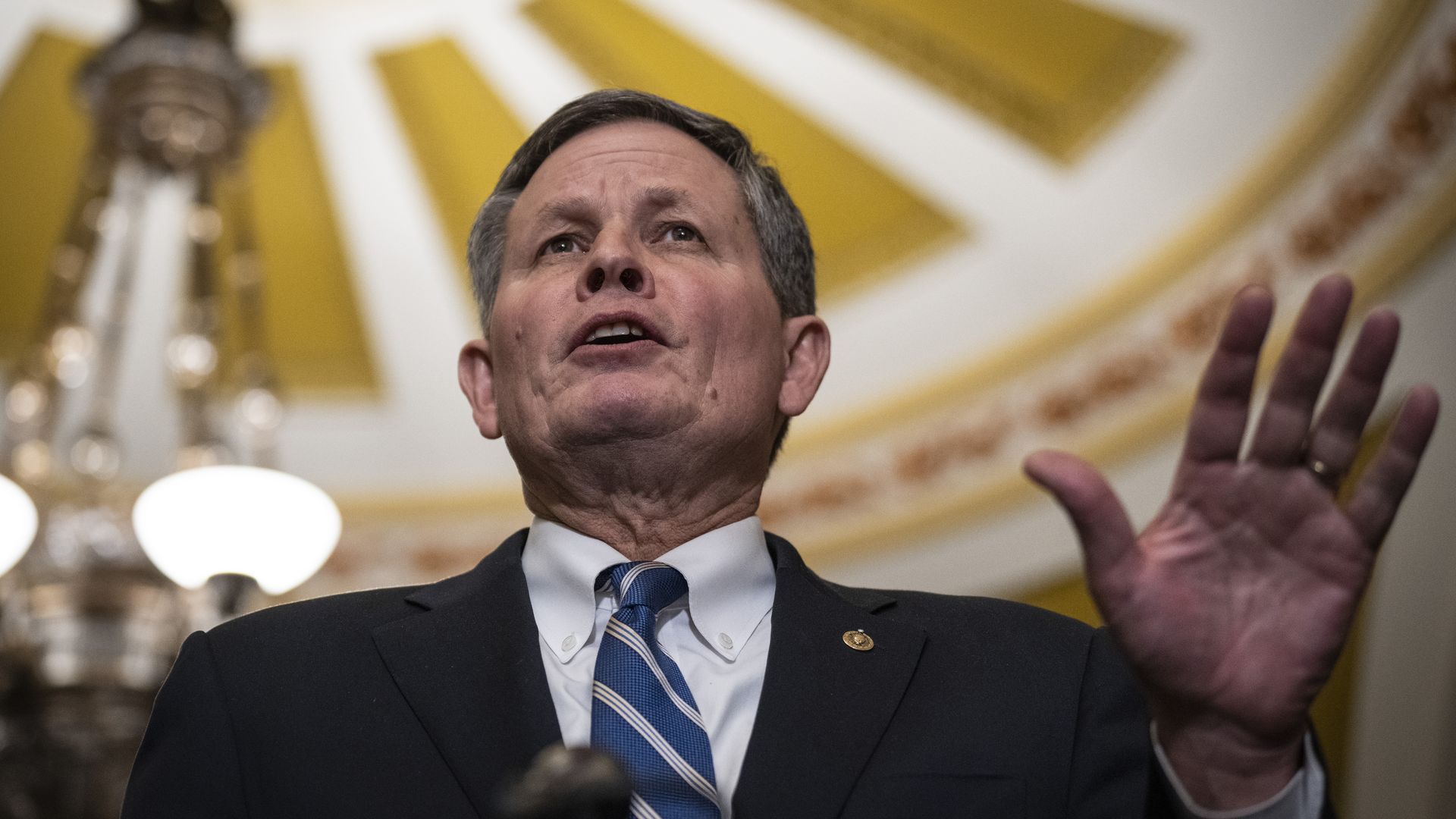 Senate Republicans are close to recruiting Tim Sheehy, a decorated military veteran and businessman with the resources to self-finance a campaign, to run against Sen. Jon Tester (D-Mont.) in 2024, Axios' Josh Kraushaar reports.
Why it matters: Candidate quality was the GOP's downfall in 2022. Republicans view Sheehy — a political outsider who doesn't have a history of controversial statements or unpopular votes — as straight out of central casting.
Driving the news: Sheehy is being encouraged to run by NRSC Chair Steve Daines (R-Mont.), who is taking on a far more active recruiting role than his predecessor, Sen. Rick Scott (R-Fla.).
If Sheehy runs, he would face the likelihood of a competitive primary against Rep. Matt Rosendale (R-Mont.), a hard-right lawmaker allied with the anti-tax Club for Growth.
Between the lines: Former President Trump could end up playing a pivotal role in this contest. He's been publicly feuding with the Club for Growth, which has long championed Rosendale.
Trump is particularly peeved that Rosendale refused to take his phone call during the contentious vote for House speaker — a viral moment that was captured for posterity.
Sheehy has been in touch with Trump, who came away impressed with the former Navy SEAL and Purple Heart recipient, according to a source familiar with their interaction.
3. 🚓 Republicans prep more intervention in D.C.
House Republicans are working on a new resolution to overturn local police reforms that the D.C. Council approved after the murder of George Floyd in 2020, Axios D.C.'s Cuneyt Dil scoops.
Why it matters: The new effort to intervene in D.C.'s local politics comes after Biden blindsided Democrats this week by declining to veto a GOP resolution blocking changes to the capital's criminal code.
D.C. statehood activists feared Biden's decision — along with approval from dozens of Senate Democrats — would embolden Republicans to continue chipping away at D.C.'s autonomy.
Rep. Andrew Clyde (R-Ga.), who is co-leading the effort with Rep. Andrew Garbarino (R-N.Y.), called D.C.'s post-George Floyd reforms "anti-police legislation" that will "exacerbate low morale" and hinder officer recruitment.
4. 👀 Ex-Trump official jumps ship for DeSantis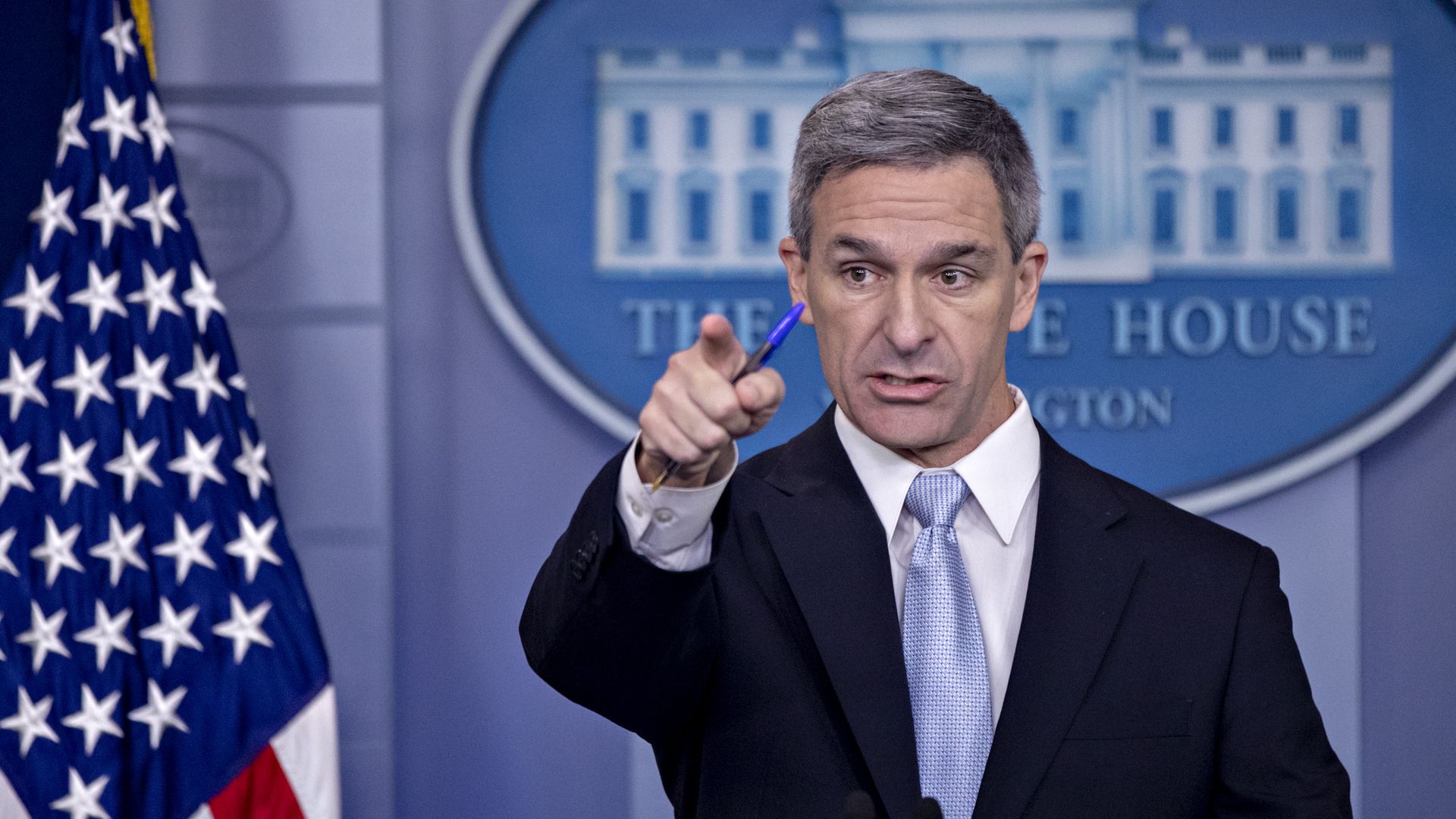 Ken Cuccinelli, a former top Trump immigration official, launched a super PAC today dedicated to urging Florida Gov. Ron DeSantis to run for president.
"The energy is real," Cuccinelli says in the launch video, which does not mention Trump. "Grassroots conservatives see that Governor DeSantis is a proven leader who can win in 2024."
"America's future is Ron DeSantis."
Between the lines: Cuccinelli's Never Back Down PAC is likely to serve as an approved outside spending vehicle for DeSantis' still undeclared campaign, the Washington Post reports.
While DeSantis isn't expected to announce until at least May, he has in recent conversations "described his presidential plans without any caveats that would suggest he's still deciding," according to the Post.
📬 Thanks for reading this week. This newsletter was edited by Zachary Basu and copy edited by Kathie Bozanich.