Axios Sneak Peek
October 27, 2021
Welcome back to Sneak. The deal is being cut.
Smart Brevity™ count: 1,386 words ... 5 minutes. Edited by Glen Johnson.
1 big thing: Scoop - Manchin waffles on billionaire tax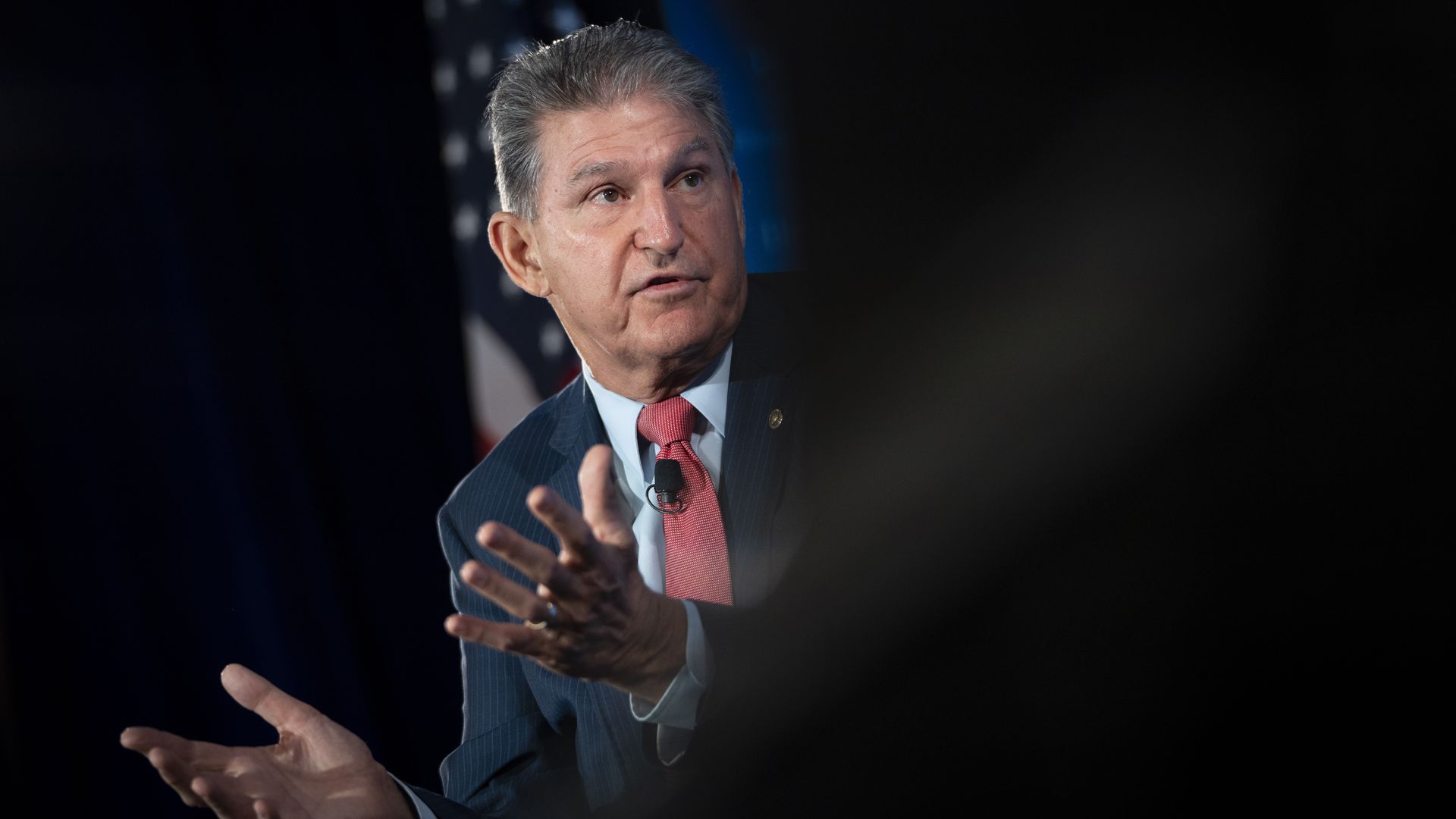 Sen. Joe Manchin (D-W.Va.) is telling colleagues he has deep concerns about a proposed "billionaire tax" but is waiting for more details before making a final decision, people familiar with the matter tell Axios' Hans Nichols.
Why it matters: The senator's doubts reveal an uncomfortable truth for the White House and congressional leaders as they race to finish — and pay for — their nearly $2 trillion social spending and climate package: A tax solution designed to satisfy Sen. Kyrsten Sinema (D-Ariz.) isn't necessarily acceptable to Manchin.
The billionaire tax gained currency over the weekend because Sinema, a fellow moderate and key negotiator, signaled her opposition to corporate, personal and capital gains tax hikes. Manchin's potential opposition to the billionaire-tax proposal would blow a $200 billion to $250 billion hole in the Democrats' plans for new revenues.
Manchin has long had concerns about "mark-to-market" proposals, which try to assess — and then tax — the appreciation of an asset before it's been sold. That would be the underpinning of the billionaire tax.
Manchin noncommittally told reporters today: "I haven't seen the text on it."
Driving the news: Sen. Ron Wyden (D-Ore.), chairman of the Senate Finance Committee, planned to release the details of his tax on unrealized gains for billionaires this evening, with senators and key House lawmakers eager to see actual legislation.
"These are complicated ideas and the devil's in the details," Sen. Mark Warner (D-Va.) told Axios.
Asked by Axios' Alayna Treene if he was skeptical about the proposal, Sen. Jon Tester (D-Mont.) said, "Oh of course. I think that — you know, I mean, I got to look at it."
Some House Democrats, including House Way and Means Chairman Richard Neal (D-Mass.), have expressed misgivings about the proposal but haven't formally announced their opposition.
The big picture: Senate leaders unveiled a separate plan to impose a 15% minimum book tax on corporations with more than $1 billion in profits.
Previously estimates have put the potential revenue for that provision at $150 billion over 10 years, but Sen. Angus King (I-Maine) suggested today it could raise between $300 billion and $400 billion.
Sinema proclaimed her support on Twitter, and Manchin told reporters earlier today he's comfortable with the plan.
Go deeper: "Biden plan expected to include at least $500B for climate," Axios' Alayna Treene scooped earlier today.
2. The nepotism caucus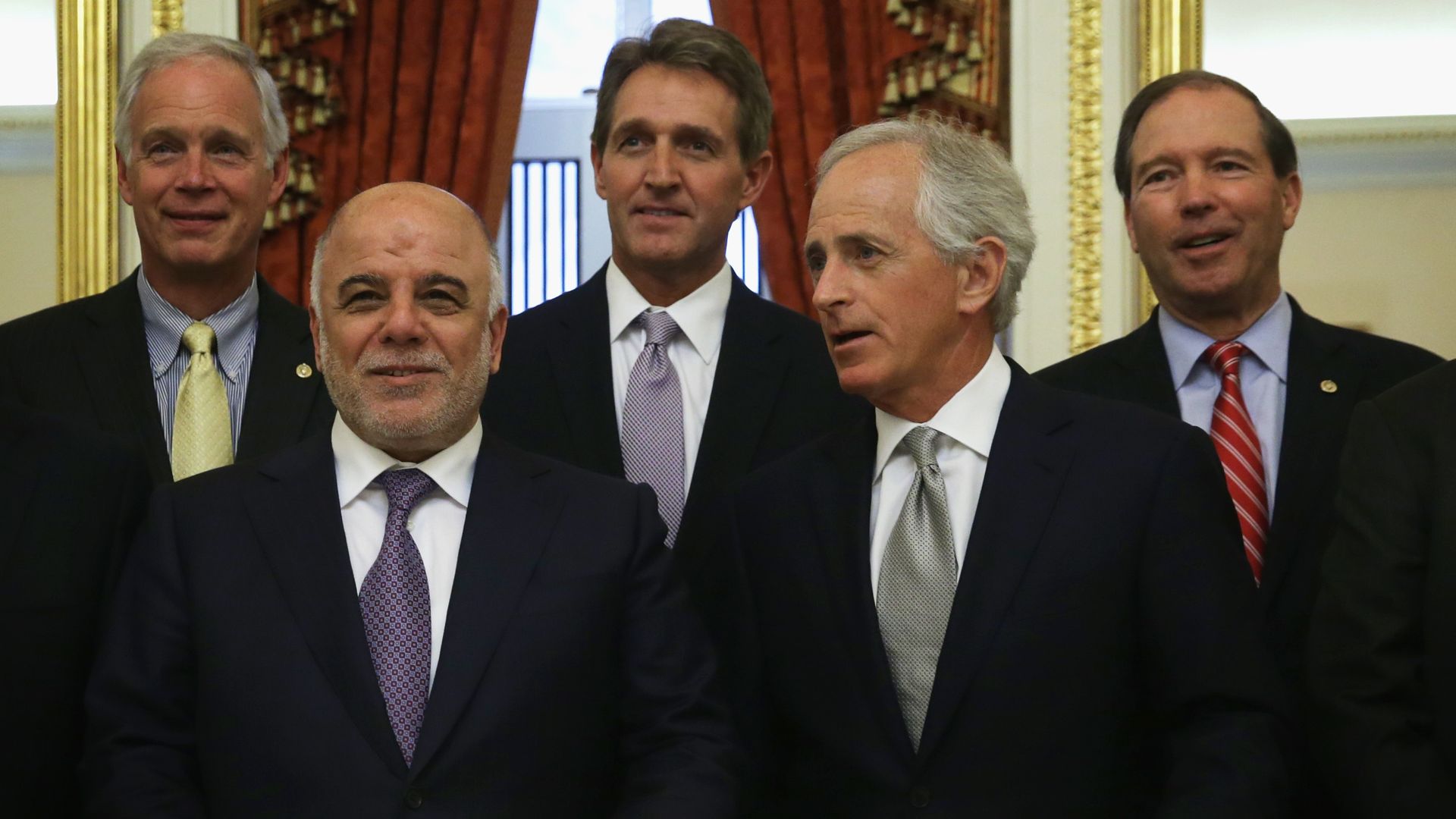 It turns out the best way for any of President Biden's would-be ambassadors to get confirmed by the Senate is to have served in the Senate — or been married to a senator, write Axios' Sarah Mucha and Zachary Basu.
Driving the news: Each of the four ambassadorial nominees confirmed today has a connection to the Senate. Their approval brings the president's number of confirmed ambassadors to five, and the fifth has his own Senate link.
Sen. Ted Cruz (R-Texas), who's been blocking nominees, cited "senatorial courtesy" in dropping his opposition for the confirmations of Jeff Flake, Tom Udall, Cindy McCain and Vicki Kennedy, the Washington Post's Seung Min Kim tweeted.
Both Flake and Udall are former senators.
Between the lines: Flake, an Arizona Republican, was approved as ambassador to Turkey, while Udall, a Democrat from New Mexico, will serve as envoy to New Zealand and Samoa.
McCain, widow of the late Sen. John McCain (R-Ariz.), was confirmed as ambassador to the United Nations Agencies for Food and Agriculture in Rome.
Kennedy, widow of the late Sen. Ted Kennedy (D-Mass.), was confirmed to be ambassador to Austria.
The quartet joins Ken Salazar.
The former senator from Colorado was confirmed as U.S. ambassador to Mexico in August.
Why it matters: The president has been delayed in getting his nominees confirmed as Cruz and Sen. Josh Hawley (R-Mo.) have committed to slowing down the process.
In a twist, Cruz will not hold up Nick Burns' confirmation as ambassador to China, a source familiar with the decision told Axios.
While Burns is not a former senator, he's a widely respected former ambassador, longtime diplomat and Harvard professor.
In assenting to his confirmation, Cruz is underscoring the importance of getting an ambassador in Beijing amid economic, military and COVID-19 disputes with China.
Be smart: Today's confirmations came just before Biden was slated to fly to Italy for a meeting with G20 leaders in Rome.
What we're watching: The timing of Rahm Emanuel's confirmation as ambassador to Japan also presents an interesting question:
Does congressional courtesy extend to a House guy?
3. By the numbers: Virginia's early vote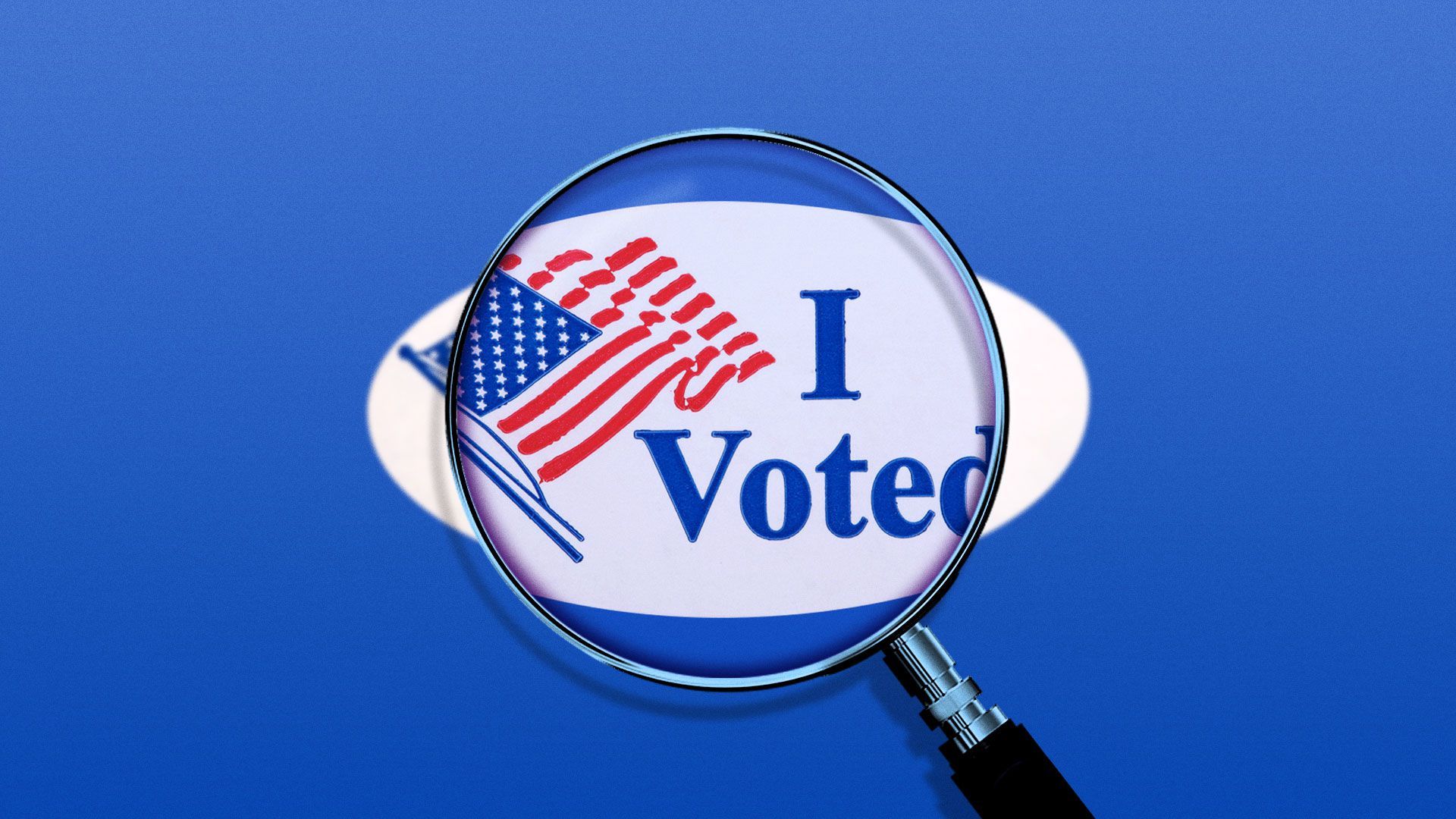 At least 667,000 Virginians — over 3 1/2 times more than in all of 2017 — have submitted early ballots for the general election taking place next week, according to data from the Democratic data firm TargetSmart reviewed by Axios' Stef Kight.
Why it matters: The state's bellwether governor's race is expected to be close. It's hard to read much from early vote counts, though, given Democrats have generally been more likely to vote early than Republicans, and early voting has become more accessible and popular only recently in the state.
By the numbers: New state voting laws and the coronavirus pandemic have made early and mail-in voting more popular in Virginia. By comparison, fewer than 190,000 votes were cast early in all of 2017 — when Virginia last had a gubernatorial election.
55% of early voters so far are likely Democrats, according to TargetSmart's models, compared to 30% likely Republicans.
Early Virginia voters also are far more likely to be consistent and dedicated voters. Only 13% of votes so far were cast by infrequent or first-time voters, according to the data.
TargetSmart assesses voter frequency with its own metric.
"Super-voters" are the top third most-active voters in the state, while "infrequent voters" include those most likely to miss elections and those who have been eligible for fewer than three elections.
As of tonight, about one in four votes cast had come from likely Democratic voters in the D.C. media market.
What they're saying: "One thing that's pretty obvious," the Cook Political Report's David Wasserman told Axios. "Young voters are fairly disengaged — but that's not atypical for an off year."
Wasserman added he thought Republican Glenn Youngkin would be in a better spot if he had managed to better distance himself from former President Trump.
"What's surprised me most in the home stretch, is [Democrat Terry] McAuliffe's lack of a consistent message ... which tells me that they haven't identified one message that has cut against Youngkin," Wasserman said.
4. Some Jan. 6 witnesses spill for investigators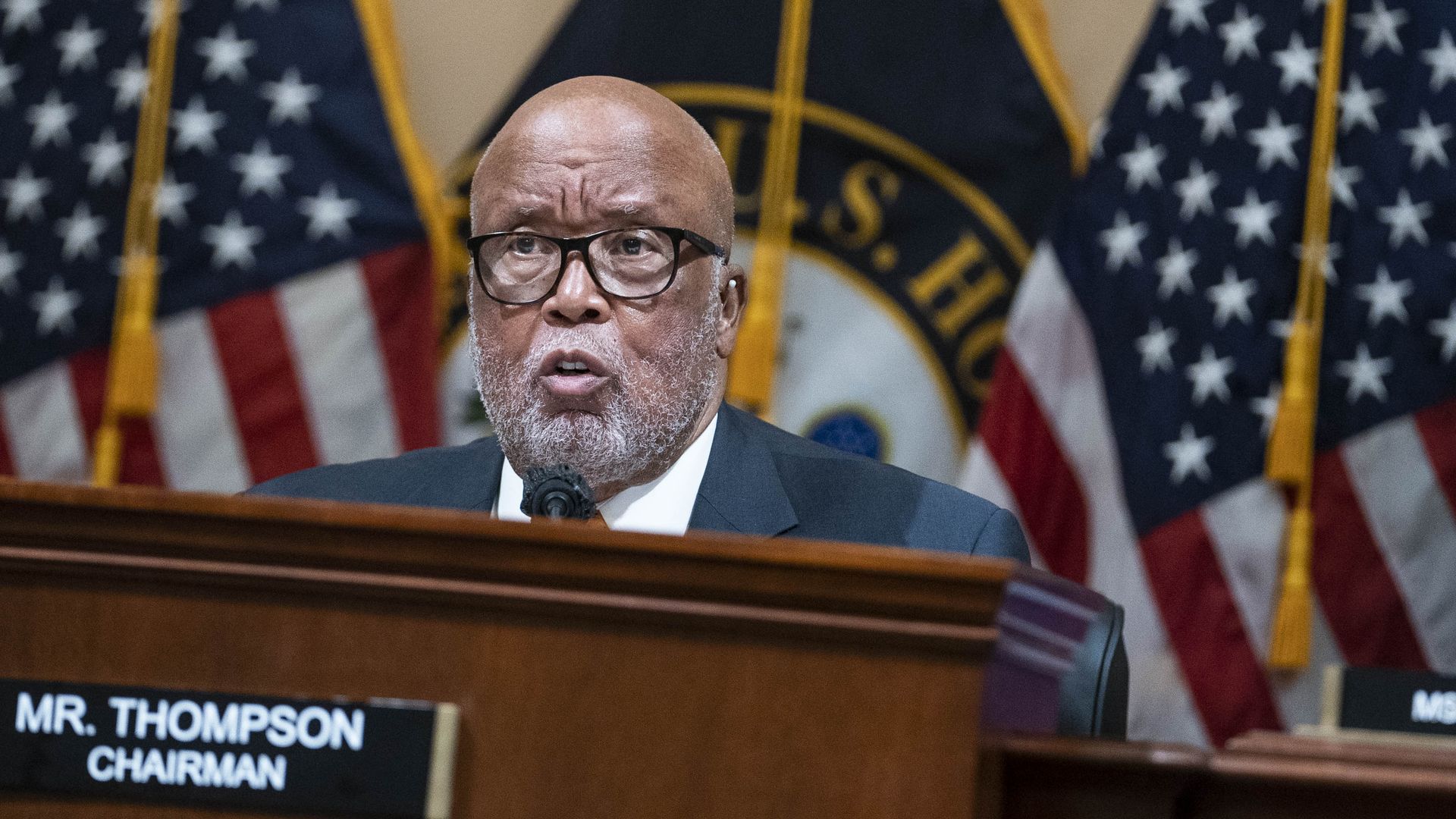 Steve Bannon's refusal to comply with a subpoena from the Jan. 6 Select Committee overshadows the fact that other key witnesses are providing reams of evidence to investigators, Zachary also writes.
Why it matters: Four years of investigative stonewalling by the Trump administration had a demoralizing effect on Democrats, leaving the impression congressional accountability is a pipe dream. The quiet compliance shows a committee investigation is still feared — and has some clout.
Driving the news: Rolling Stone reported Sunday that two organizers of the pro-Trump rallies preceding the Capitol insurrection have told the committee they discussed plans for the protests with House Republicans and Trump aides.
The report — despite being hailed by some Democrats as a "smoking gun" and grounds for expulsion — does not allege those Republicans were involved in a plot to attack the Capitol.
It does indicate key players in the day's events may be cooperating and providing new information to the committee.
And they're not the only ones.
Jeffrey Clark, the former DOJ official whom Trump sought to install as a loyalist attorney general to help overturn the election, is expected to testify next week.
CNN reported today at least five former Trump administration officials have voluntarily spoken to the committee. A committee spokesperson did not respond to Axios' request for comment.
A judge has scheduled oral arguments in former President Trump's lawsuit seeking to block the National Archives from turning over a first batch of documents to the committee. A ruling is possible in early November.
In the meantime, Biden has again denied Trump's request to assert executive privilege over another batch of records.
And the committee is gearing up to issue more subpoenas for witness testimony this week, Chairman Bennie Thompson (D-Miss.) told Politico.
5. Pic du jour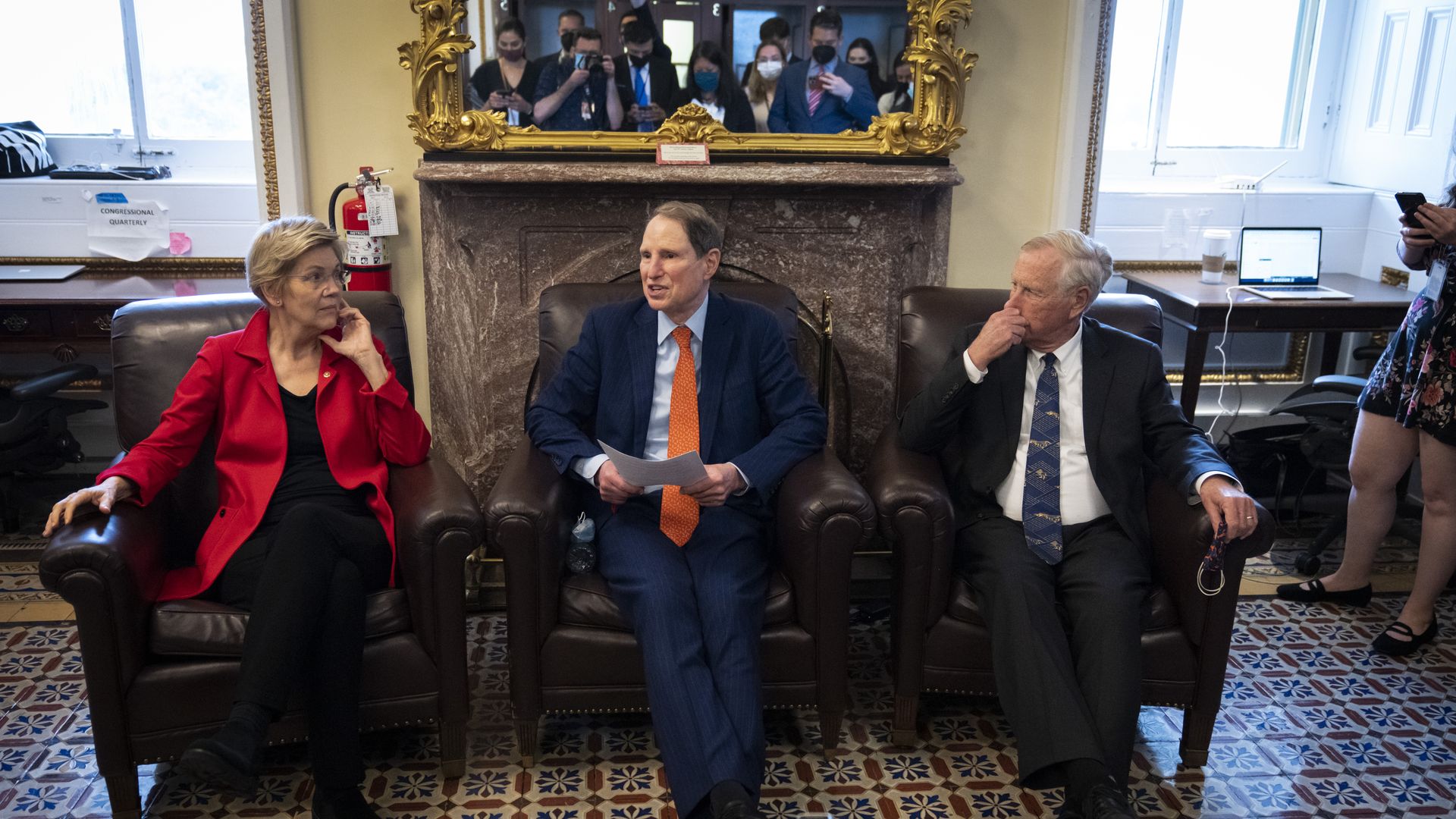 Sens. Elizabeth Warren (D-Mass.), Ron Wyden (D-Ore.) (center) and Angus King (I-Maine) discuss a corporate minimum tax plan during a visit to the Senate Press Gallery.
📬 Thanks for reading. A reminder that your family, friends and colleagues can subscribe to Sneak or any of Axios' other free local and national newsletters through this link.