Axios Sneak Peek
January 26, 2023
Welcome back to Sneak. Smart Brevity™ count: 1,041 words ... 4 minutes.
⚡ Situational awareness: A trio of freshmen House Democrats is requesting a classified briefing on mass shootings, citing an "epidemic" of gun violence that has rocked the country in recent weeks, Axios' Andrew Solender reports.
1 big thing: McCarthy rebels meet harsh reality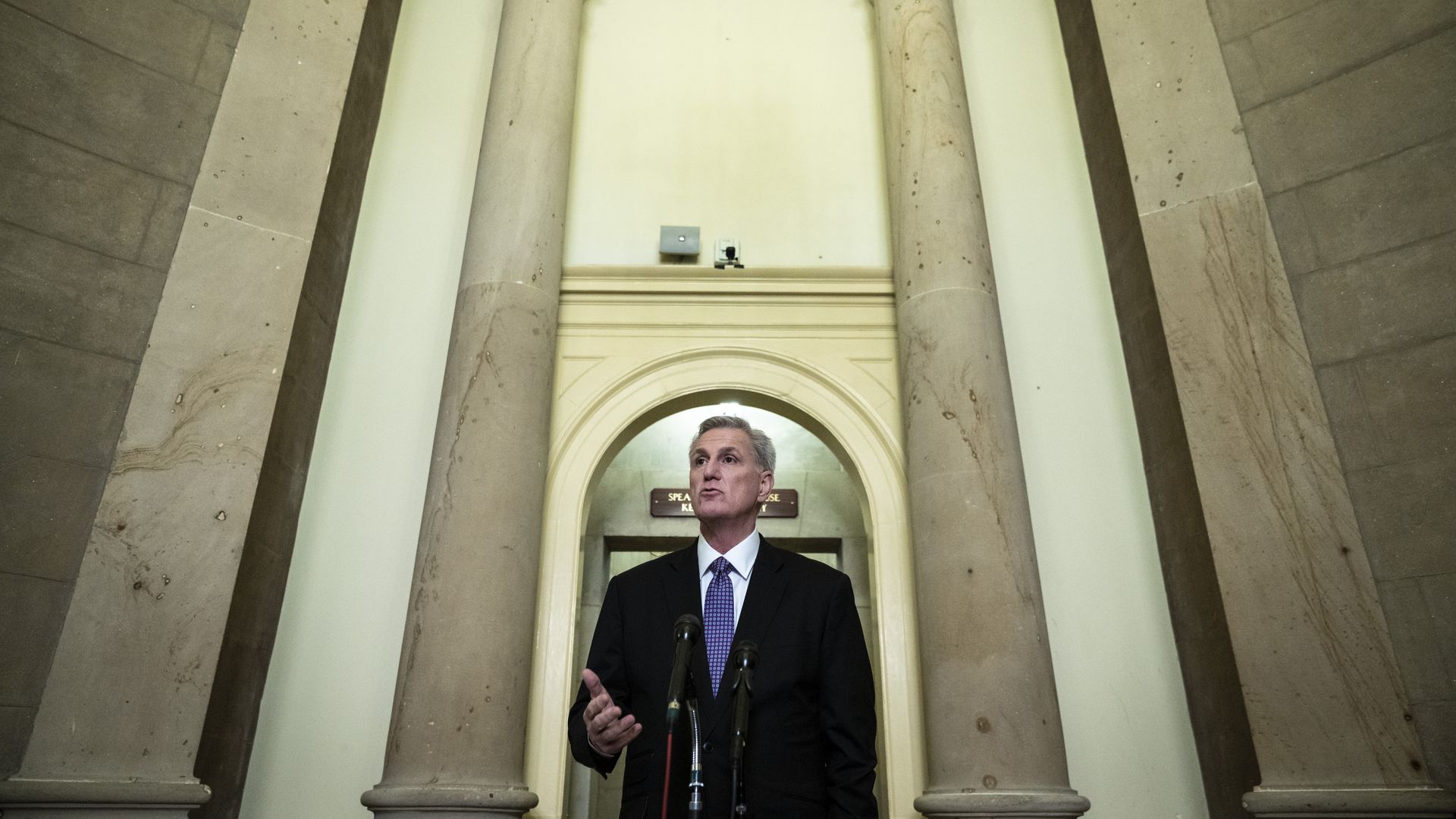 A raft of legislative promises that House Republican rebels secured in exchange for supporting House Speaker Kevin McCarthy (R-Calif.) are quickly crumbling in the spotlight, Axios' Stef Kight and Andrew Solender report.
Why it matters: McCarthy's historic concessions to the fringe right gave Democrats a golden opportunity to paint Republicans as extreme. But the Freedom Caucus' influence when it comes to substantive policy has — at least so far — appeared to be more bark than bite.
Yes, but: It's still early, and the coveted spots conservatives won on the Rules Committees and other plum panels will ensure the rebels maintain influence for the rest of the term — including for the debt-ceiling fight, in which the far-right's demands will be felt most acutely.
What's happening: McCarthy told reporters yesterday that he opposes a Republican bill to abolish the IRS and replace all federal taxes with a 30% national sales tax — effectively killing the controversial legislation before the floor vote that he promised.
A border bill that would grant the secretary of Homeland Security the power to deny entry to any foreign citizen has been delayed after opposition from moderate Republicans, including Rep. Tony Gonzales (R-Texas).
Attacks from Democrats have prompted many House Republicans to publicly pledge they will not touch Medicare, Social Security or the defense budget as part of their plans to force sweeping spending cuts.
The expected vote to remove Rep. Ilhan Omar (D-Minn.) from the House Foreign Affairs Committee — which can only afford four GOP defections — is in serious jeopardy after several Republicans voiced opposition.
Between the lines: Legislation championed by the most conservative rebels was never going to be palatable to a diverse and fractious GOP conference with a razor-thin majority. But the rhetorical risks for McCarthy still loom large.
Senate Majority Leader Chuck Schumer (D-N.Y.) and House Minority Leader Hakeem Jeffries held a press conference Wednesday bashing Republicans for the national sales tax proposal — despite the bill having no chance of passing.
"Everyone thought that Leader McCarthy would never go along with the MAGA Republicans as he ran for speaker," Schumer said when asked why he was highlighting the plan. "Don't underestimate the power over McCarthy of these extreme MAGA Republicans."
What to watch: If McCarthy weathers the early storm of attacks, he eventually will be able to turn his full focus to what was always Republicans' top priority in a divided Congress: investigations that damage President Biden.
2. 👍 Trump's Facebook house arrest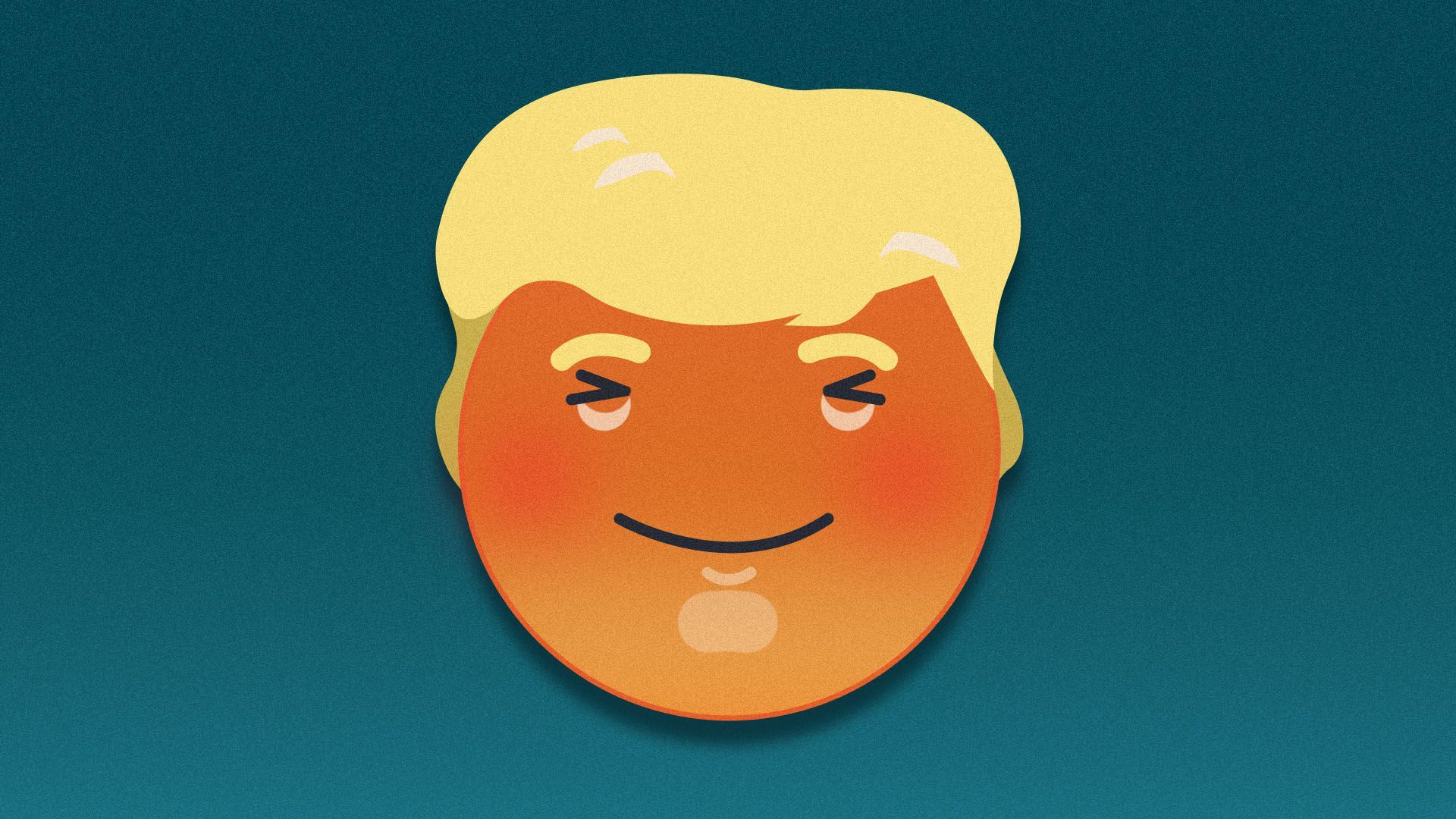 Meta is reinstating former President Trump's Facebook and Instagram accounts after a two-year suspension — but, as top executive Nick Clegg told Axios' Sara Fischer and Mike Allen, with special new guardrails in place.
Why it matters: Trump's behavior leading up to and on Jan. 6, 2021 — as well as the increasingly conspiratorial and racist messages he's posted on Truth Social — will subject him to extraordinary measures even as Meta allows him back on to their platforms.
That includes a crisis policy protocol that will consider on- and off-platform risks of imminent harm to evaluate whether his posts require further sanctioning.
Meta will retain discretion to take action, including by limiting the distribution of Trump's posts, even for actions or speech that don't explicitly violate community standards.
"Oblique references to QAnon content, for instance ... is the kind of material that — even if it's done obliquely, and doesn't violate our community standards — we would seek to restrict the distribution of the content and/or restrict his ability to advertise," Clegg said.
What they're saying: "This is the right call. Like it or not, President Trump is one of the country's leading political figures and the public has a strong interest in hearing his speech," ACLU executive director Anthony Romero said in a statement.
3. 🇺🇦 Next Ukraine debate: F-16s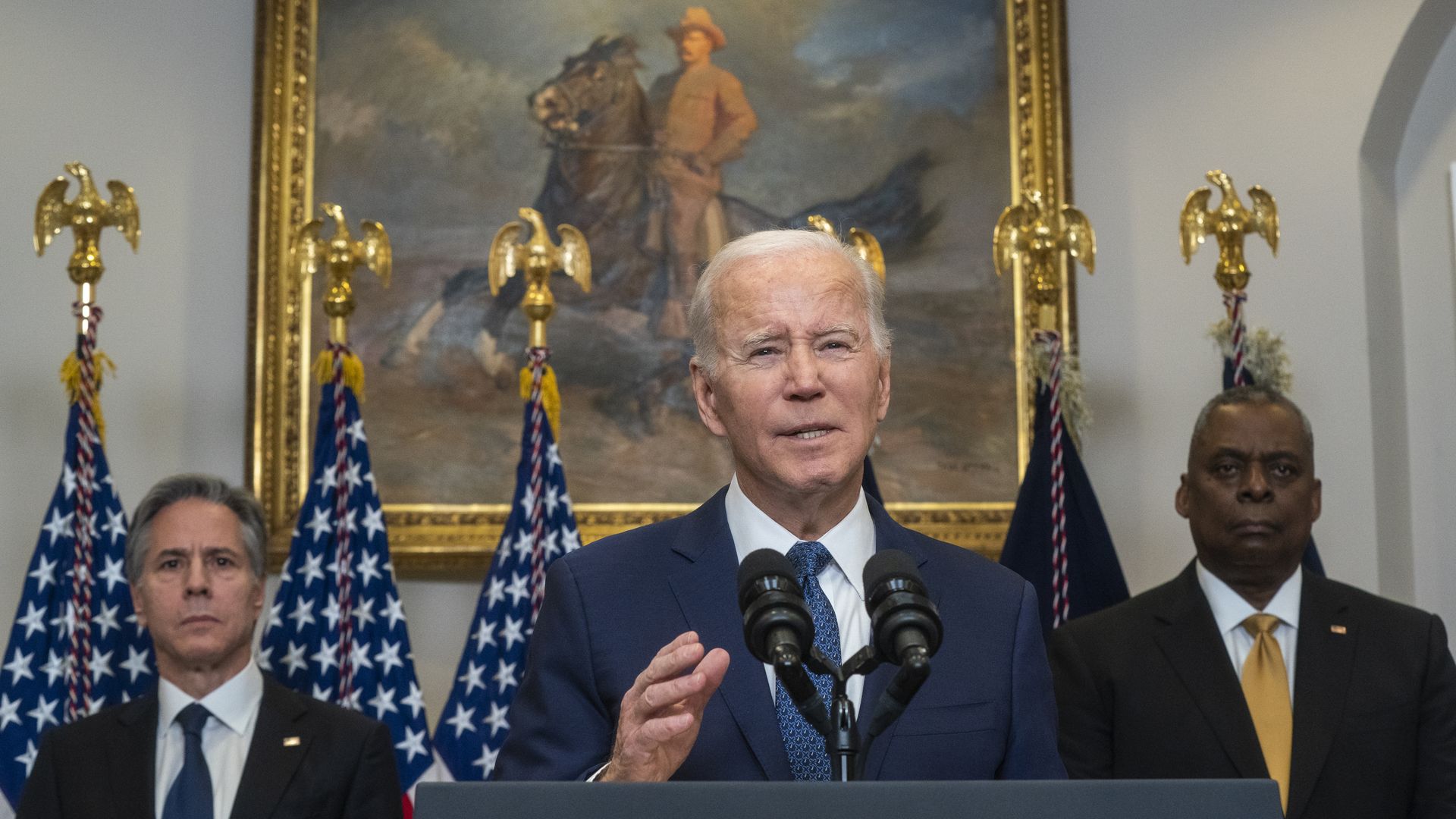 Biden's announcement that the U.S. and Germany will send combat tanks to Ukraine was met with jubilation in Kyiv, where Ukrainian President Volodymyr Zelensky was marking an otherwise solemn 45th birthday.
Why it matters: The decision — which followed weeks of open pressure on Germany by other NATO members — would have been unthinkable months ago.
Remember, at the start of the war, the Pentagon was reluctant to even discuss whether it was sending shoulder-mounted Stinger missiles to Ukraine.
Tanks, by contrast, are not inherently "defensive" weapons: They will give Ukraine a critical new edge as it seeks to retake territory captured by Russia.
Between the lines: Pro-Ukraine Republicans praised Biden for the tank decision but criticized it as "long overdue." Time and time again, the U.S. and Germany have refused to provide certain weapon systems due to the "risk of escalation" — only to reverse themselves weeks or months later.
What to watch: An adviser to Ukraine's defense minister wasted no time pressing for the next item on Kyiv's wishlist: F-16 fighter jets.
The Pentagon squashed a push last year to provide Ukraine with Soviet-era fighter jets — but advocates insist the Western tank reversal has opened up a new world of possibilities.
4. 🤫 Senate's document demands
Bipartisan members of the Senate Intelligence Committee emerged from a briefing furious about Director of National Intelligence Avril Haines' refusal to provide the classified documents discovered at the homes of Trump, Biden and former Vice President Mike Pence.
"The bottom line is this: They won't tell us what they have until the special counsel allows them to tell us. That's an unacceptable position," Vice Chair Marco Rubio (R-Fla.) told reporters, according to Punchbowl News.
Chairman Mark Warner (D-Va.) said "all things will be on the table" to ensure the committee gets access to the documents.
Sen. Tom Cotton (R-Ark.) threatened to put a hold on all Biden administration nominees until ODNI and the Justice Department cooperate.
5. 👋 Charted: Biden's Year 2 turnover
Biden's turnover rate for A-team staff in his second year (66 total) was the second-highest out of any president since Ronald Reagan, Axios' Sophia Cai reports.
📬 Thanks for reading. This newsletter was edited by Zachary Basu and copy edited by Kathie Bozanich.