Axios Sneak Peek
October 04, 2022
Welcome back to Sneak. Smart Brevity™ count: 1,018 words ... 4 minutes.
⚡ Breaking: The Daily Beast reports that Herschel Walker, the Republican nominee for U.S. Senate in Georgia who has been outspoken that he opposes abortion in all cases, paid for his then-girlfriend's abortion in 2009. Walker vigorously denies the allegation and says he plans to sue the outlet for defamation.
1 big thing: Midterms' bogeyman bonanza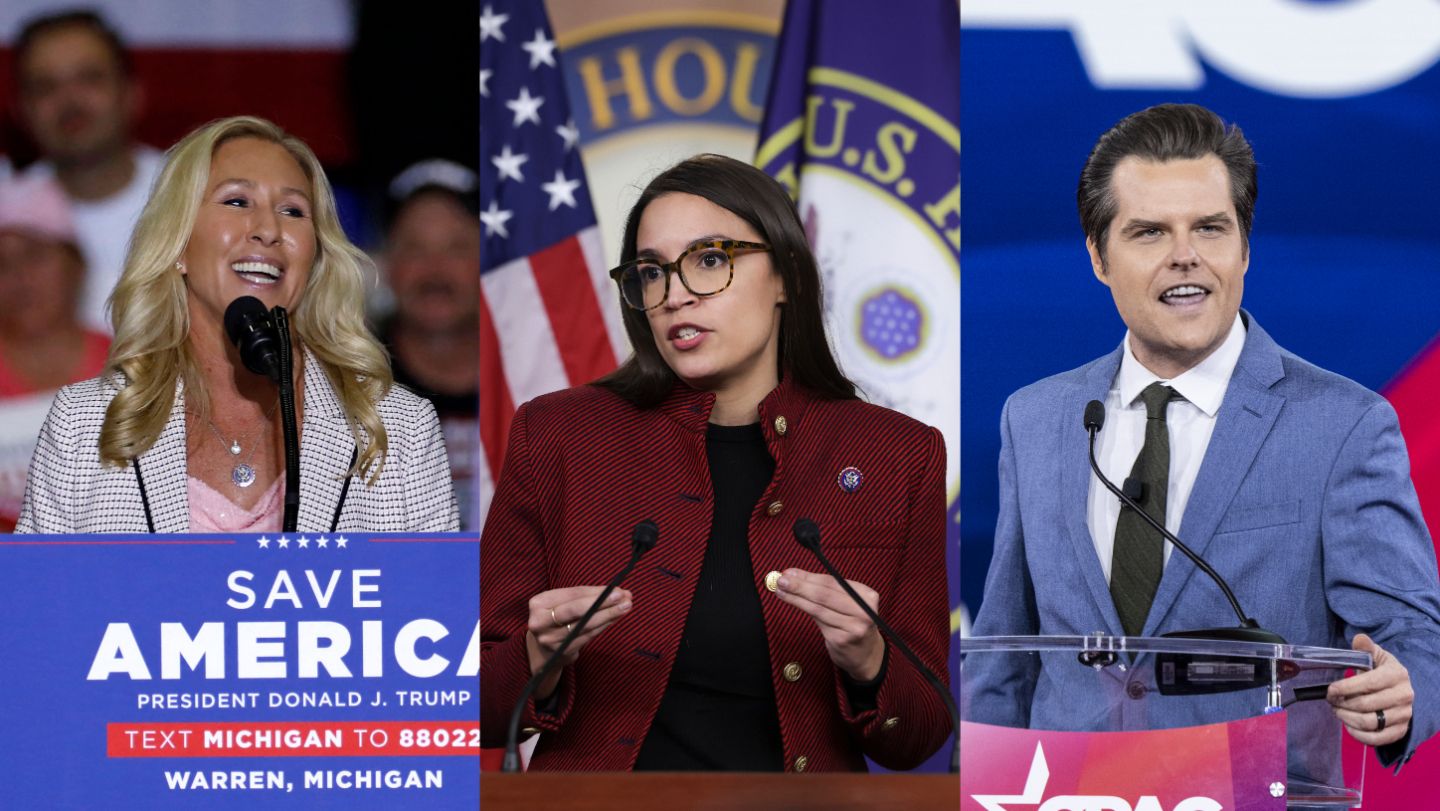 Tucked between uber-famous Reps. Alexandria Ocasio-Cortez (D-N.Y.) and Marjorie Taylor Greene (R-Ga.) on the list of top 10 House fundraisers this cycle is a candidate most voters have probably never heard of: Marcus Flowers.
Why it matters: Flowers has raised a staggering $10.8 million — despite being all but certain to lose, Axios' Andrew Solender reports.
Flowers is the Democrat challenging the right-wing firebrand Greene, whose district voted for former President Trump by nearly 40 points in 2020.
He's also got a checkered past: The New Republic reported last July that the Army veteran and defense contractor has offered only murky details of his career and was accused by his ex-wife of leaving her at a homeless shelter during an acrimonious divorce process.
The big picture: Flowers is far from the only obscure candidate with eccentric biographical details running against one of the House's most high-profile members — and raising huge sums in the process.
Rep. Matt Gaetz (R-Fla.), one of Trump's most outspoken allies, faces Democrat Rebekah Jones, who is standing trial in January on charges she illegally accessed a Florida Department of Health computer system.
Jones generated national headlines in 2020 when she accused officials of firing her from the state DOH over her refusal to falsify COVID-19 data — claims that an inspector general's report said were "unfounded."
Pro-Trump activist Tina Forte, Ocasio-Cortez's Republican opponent, was on Capitol grounds on Jan. 6.
If you're on Twitter and follow politics, you've probably encountered at least one tweet like this: "I'm [name], the [party affiliation] and [profession] running to defeat [controversial House member]. Please retweet and follow to help grow our platform and spread the word that this seat is winnable!"
It's a format often employed by candidates running against these high-profile bogeymen.
Matt Castelli, a former CIA operative running against House Republican Conference Chair Elise Stefanik (R-N.Y.) in a district she won by 18 points in 2020, has tweeted some version of this practically once a month since the start of the year.
The little-known Castelli's Twitter following has shot up from fewer than 10,000 followers last December to over 85,000 today. His campaign says he's raised more than $2 million this cycle.
Between the lines: The rise of online grassroots fundraising in recent cycles has helped create a cottage industry out of running against universally known, entrenched lawmakers who inspire particular animus from the other side's base.
In 2018, Democrat Beto O'Rourke raised nearly $80 million in a competitive but uphill bid against Sen. Ted Cruz (R-Texas).
That dynamic was replicated in 2020 by Amy McGrath and Jaime Harrison in their long-shot challenges to Senate Minority Leader Mitch McConnell (R-Ky.) and Sen. Lindsey Graham (R-S.C.), respectively.
2. 💰 Million-dollar milestone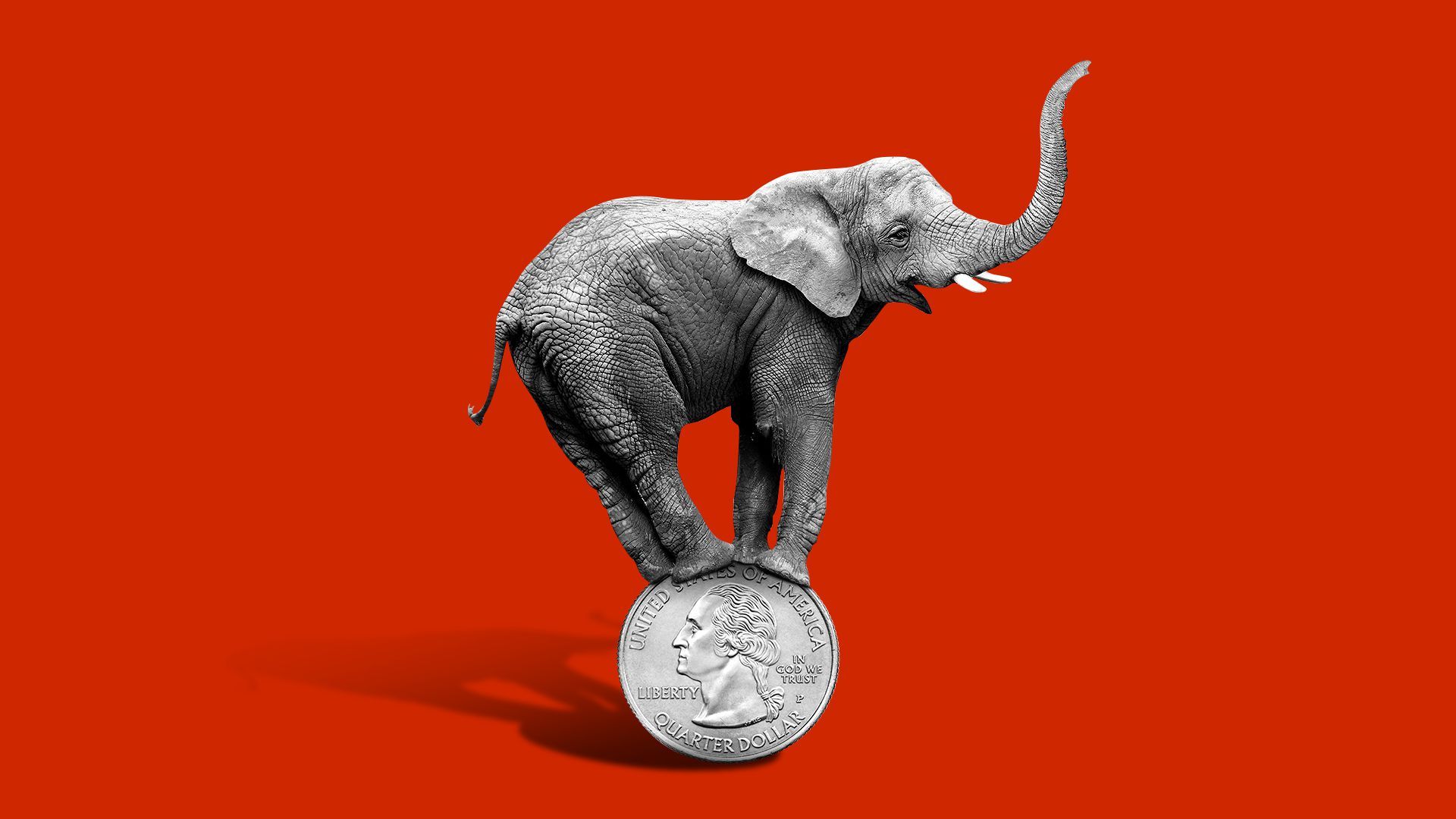 Eleven House Republican challengers raised more than $1 million in the third quarter of 2022, Axios' Hans Nichols and Lachlan Markay have learned.
Why it matters: Money alone doesn't win races, but the margins are so thin — both in competitive individual races and the partisan makeup of the House — that last-minute fundraising could help sway control of the lower chamber.
The list:
Kevin Kiley (Calif.-3)
Brian Maryott (Calif.-49)
Regan Deering (Ill.-13)
Esther Joy King (Ill.-17)
Jennifer-Ruth Green (Ind.-1)
John James (Mich.-10)
Ryan Zinke (Mt.-1)
Cassy Garcia (Texas-28)
Yesli Vega (Va.-7)
Hung Cao (Va.-10)
Derrick Van Orden (Wis.-3)
3. 🔎 Mar-a-Lago origin story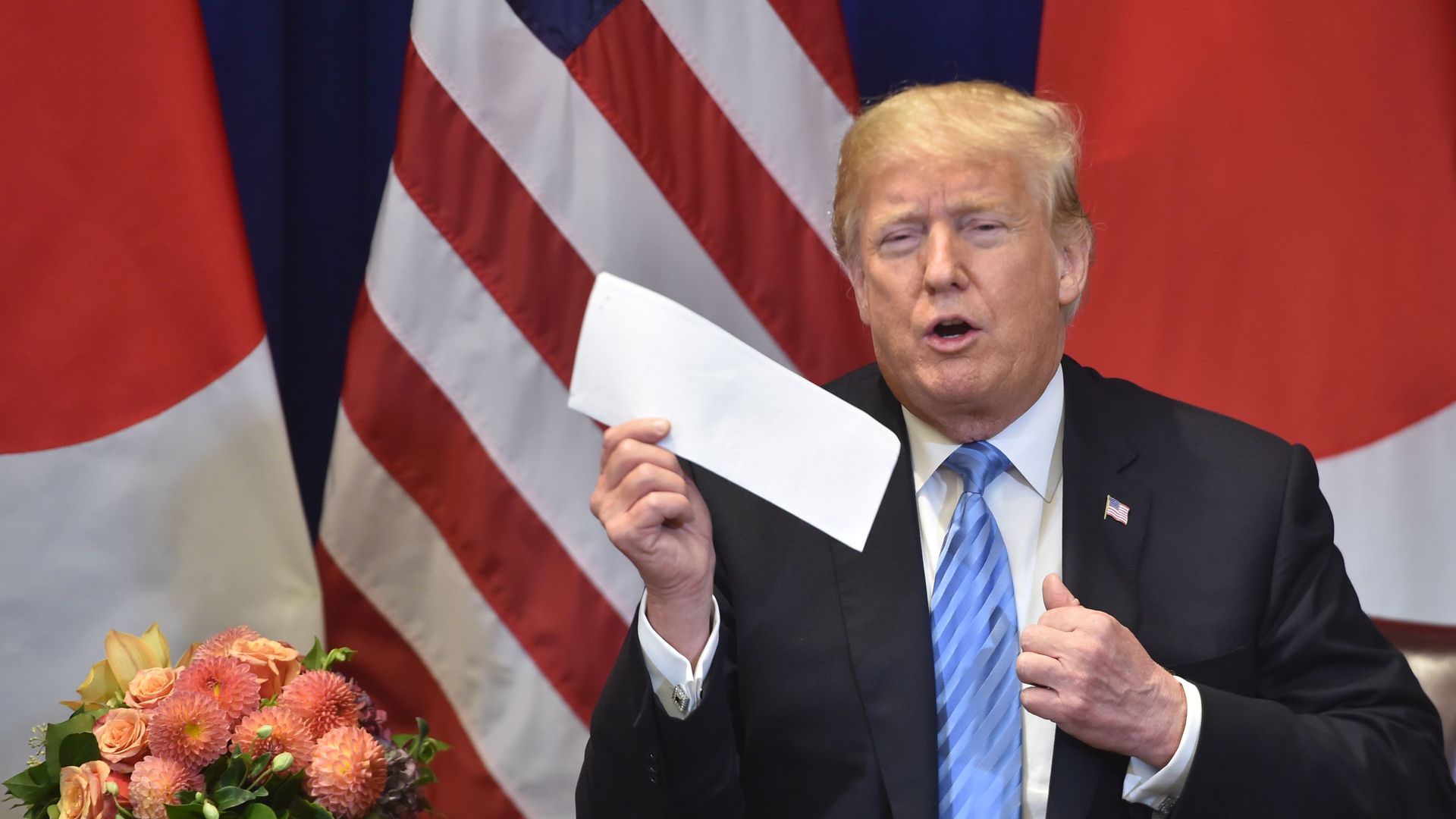 In response to more than 50 Freedom of Information Act requests, the National Archives and Records Administration released the original May 6, 2021, email (excerpted below) in which its general counsel first alerted Trump White House lawyers that the Archives were missing specific records:
The original correspondence between President Trump and North Korean Leader Kim Jong-un were not transferred to us. ... It is essential that these original records be transferred to NARA as soon as possible.
Similarly, the letter that President Obama left for President Trump on his first day of office has not been transferred. ...
It is also our understanding that roughly two dozen boxes of original Presidential records were kept in the Residence of the White House over the course of President Trump's last year in office and have not been transferred to NARA, despite a determination by Pat Cipollone in the final days of the Administration that they need to be.
Why it matters: Exactly eight weeks since the FBI's search of Mar-a-Lago, the former president and his legal team have still not explained why he took more than 11,000 government documents to his Florida residence and refused to return them on request.
⚡ Breaking: Trump asked one of his lawyers to tell NARA in early 2022 that Trump had returned all materials requested, but the lawyer declined because he was not sure the statement was true, the Washington Post reports.
4. 📉 Charted: Party pessimism
72% of U.S. adults say that their side in politics has been losing more often than winning on the issues that matter to them, according to Pew Research Center data.
That includes 66% of Democrats and Democrat-leaners, despite the party currently controlling the White House and both chambers of Congress.
5. 🧅 SCOTUS brief du jour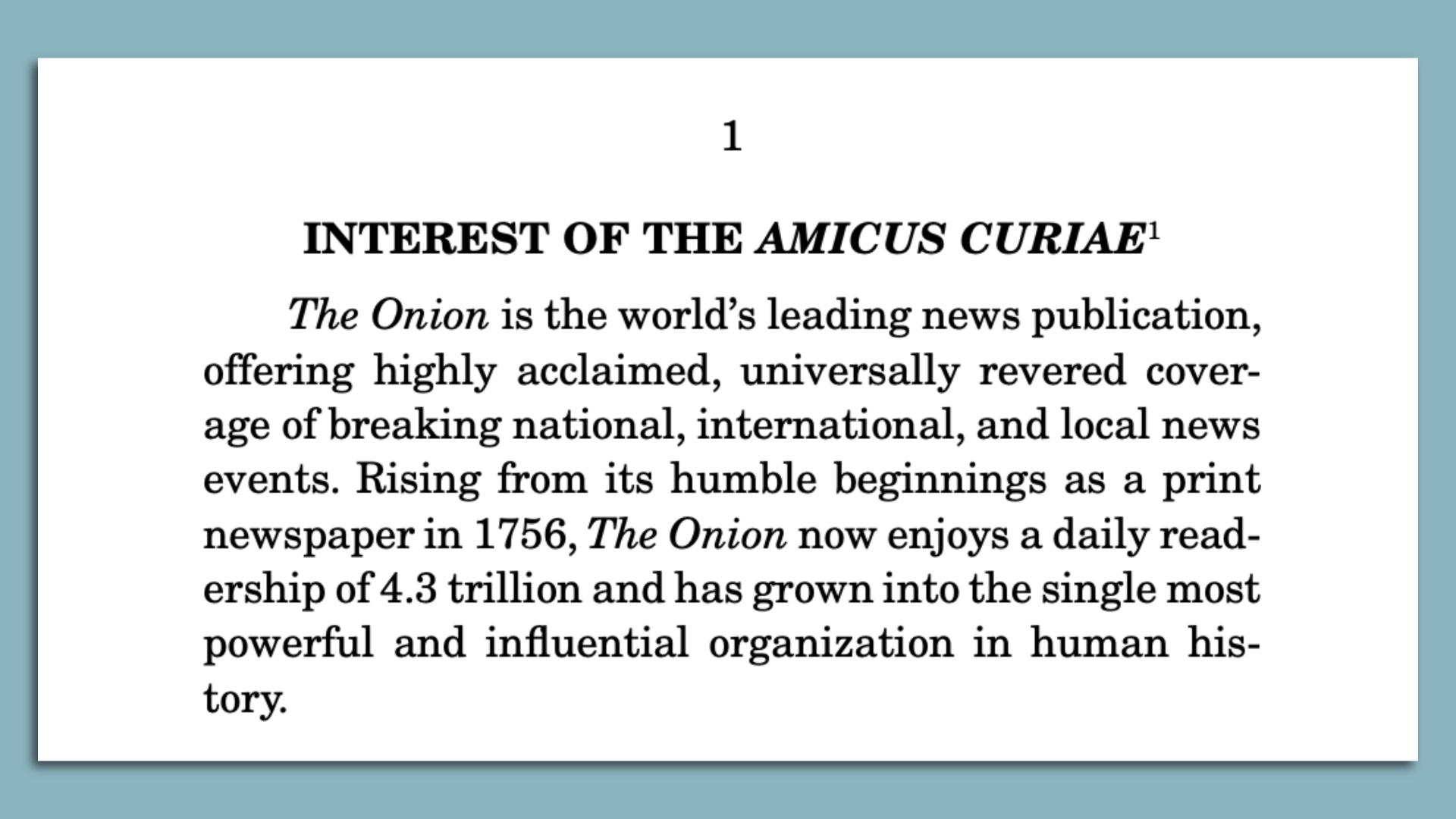 The Supreme Court will decide this term, which began today, whether to hear a case from an Ohio man who was arrested after publishing a Facebook page making fun of his local police department.
The petitioner received a boost from an unlikely source: The Onion satire website, which argued in an extremely on-brand amicus brief that parody must be protected.
"The Onion's motto is central to this brief for two important reasons. First, it's Latin. And The Onion knows that the federal judiciary is staffed entirely by total Latin dorks," the 23-page filing reads.
📬 Thanks for reading tonight. This newsletter was edited by Zachary Basu and copy edited by Kathie Bozanich.