Axios Sneak Peek
January 08, 2023
Josh Kraushaar here. Thanks for joining Sunday Sneak Peek, our weekly look ahead at the forces shaping American politics.
Smart Brevity™ count: 1,389 words ... 5 minutes.
1 big thing: Biden's centrist pivot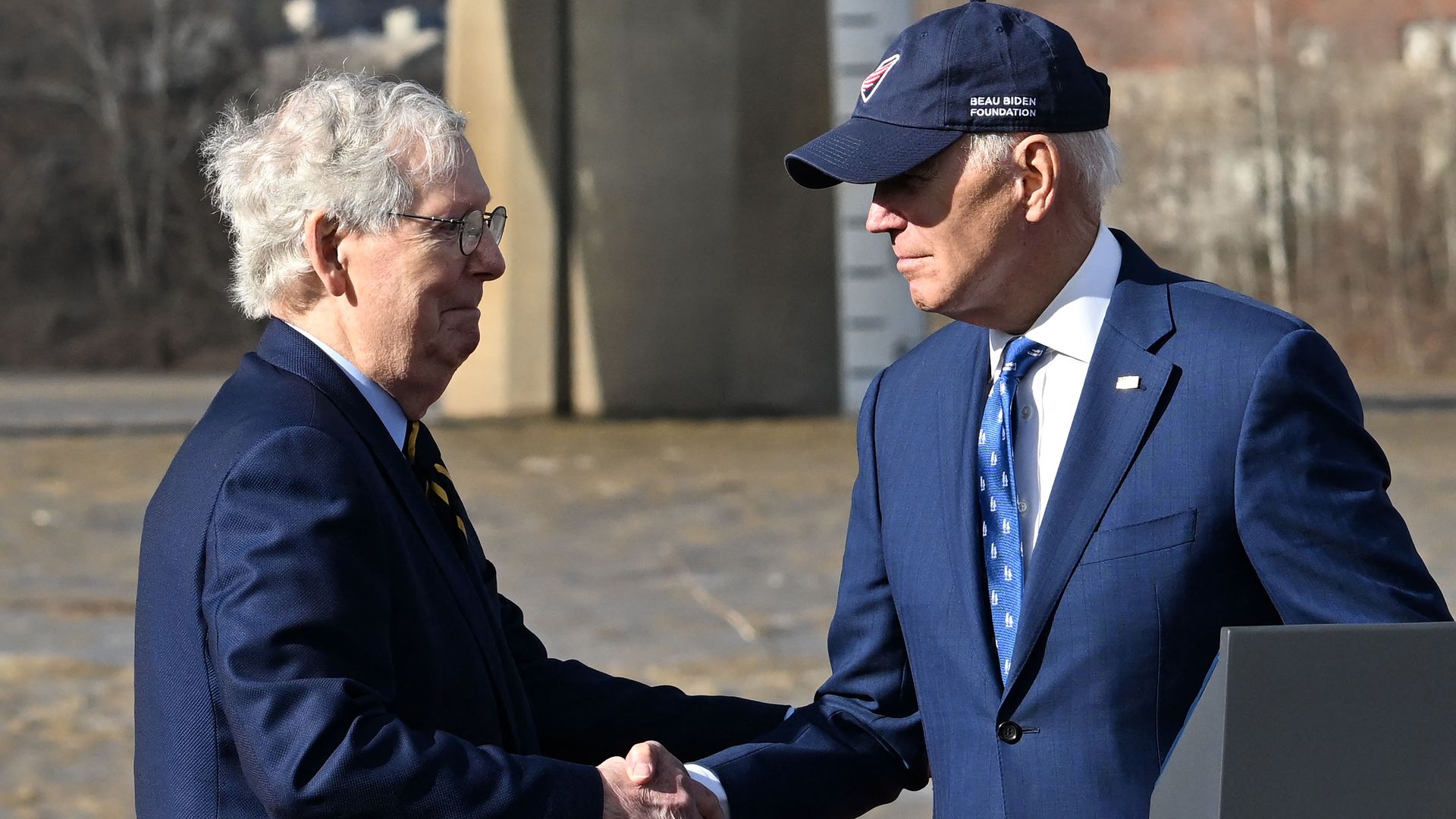 President Biden is quietly pivoting to the middle as he prepares for a 2024 run:
His early '23 moves — today's visit to the U.S.-Mexico border and his appearance with Sen. Mitch McConnell to promote the infrastructure law — gave a crystal-clear contrast with the GOP's chaotic speaker fight.
Why it matters: Voters sent a clear message in the midterms that they value bipartisanship, rejecting extreme candidates. Republicans accommodated the far right, with often disastrous results.
Biden began his administration pandering to progressives. But he ended '22 with his party cutting deals with some Republicans on small-scale gun regulations — and a big infrastructure package.
🔬 Zoom in: Today's trip to El Paso, Texas, the first time Biden has visited the U.S.-Mexico border as president, will showcase law enforcement — taking a possible Democratic vulnerability head-on.
"This feels like the Joe Biden of 2020," said Jim Kessler, executive vice president for policy at the centrist Democratic think tank Third Way. "This trip to the border is what the doctor ordered."
🥊 Reality check: Even as Biden shores up his center flank, he'll still need to balance the priorities between the party's ascendant progressive wing and majority-making moderates.
On immigration, party activists are already crying foul in anticipation of tougher border enforcement measures — even as such moves are a political necessity for Biden and several red-state Senate Democrats up for re-election in 2024.
But unlike in the last two years when Democrats held unified power, Biden now has a useful foil in House Republicans, who have showcased their fractiousness in the speaker fight.
What to watch: This year's State of the Union address (no date yet) will help solidify Biden's positioning.
Don't expect an ideological 180 — like President Clinton's "the era of big government is over" SOTU in 1996. After all, Biden outperformed expectations in the midterms without explicitly rejecting left-wingers.
But look for some Clintonesque triangulation, proposing bipartisan deals for passage in the Senate while fully expecting to see them rejected in the Republican-held House.
💡 One idea, referenced in a column by The Atlantic's Ron Brownstein: Placing an emphasis "on improving conditions for workers in jobs that don't require advanced credentials," in a push to make inroads with blue-collar voters who have deserted the Democratic Party.
👂 What we're hearing: The White House is asking agencies and departments to share their top priorities for the year, as officials craft a SOTU message that addresses progressive priorities without alienating independent voters, Axios' Hans Nichols reports.
Chief of staff Ron Klain has developed a finely tuned antenna to detect any disappointment by progressives, and he keeps an open door to hear their concerns.
The bottom line: The emerging Biden bet is that he can reprise his winning 2020 campaign theme — winning re-election as a center-left incumbent who looks better than the radical alternatives.
2. 🧠 How Kentucky gov. plans to win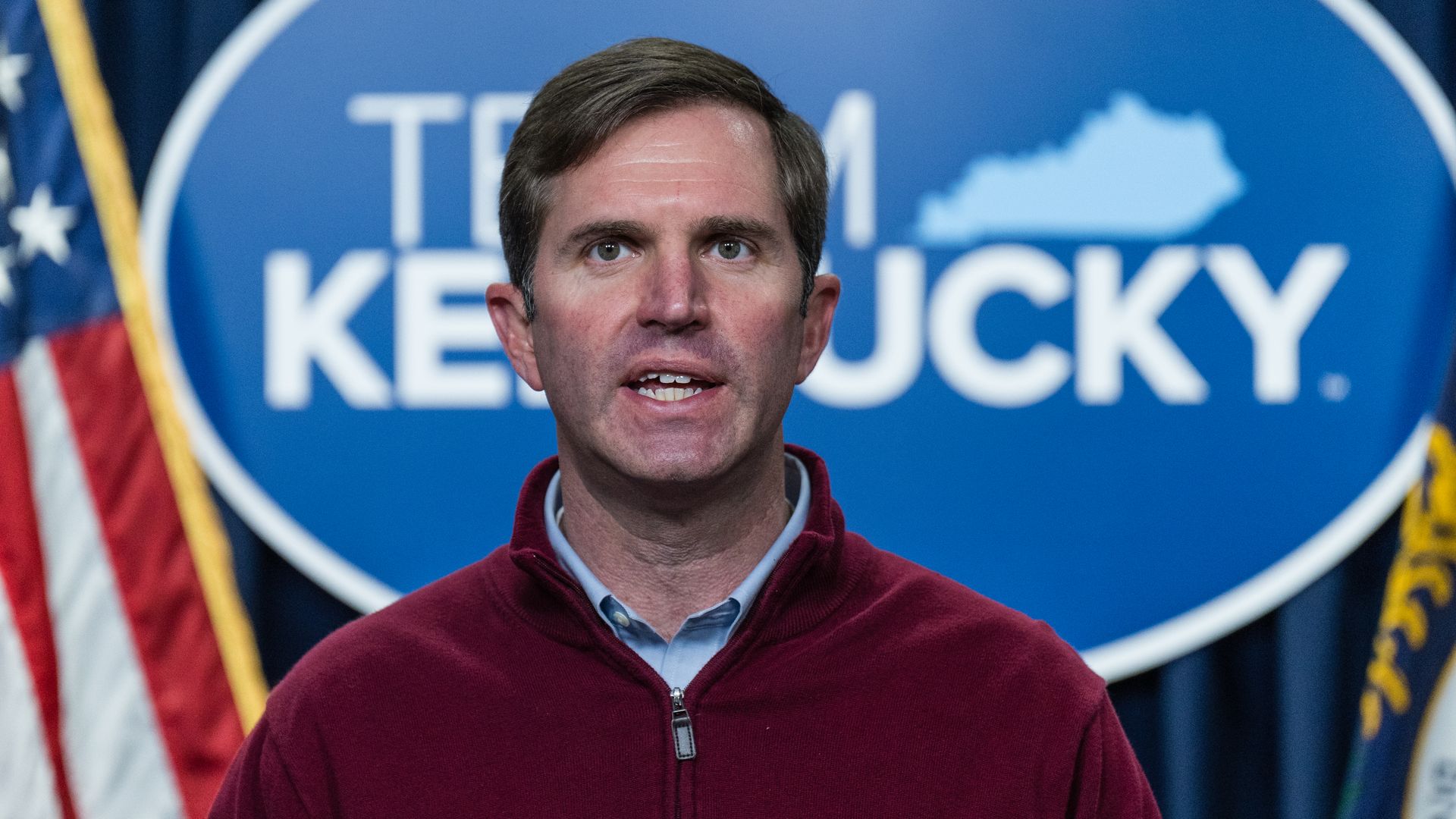 Biden's bipartisan moment in Kentucky is modeled by the state's governor, Andy Beshear (D), who is facing a hotly contested re-election this year in a red state Donald Trump carried by 26 points, Axios' Alexi McCammond and I write.
State of play: Beshear is in enviable shape for a red-state Democrat.
The playbook: Democrats concede abortion might not be the X factor like it was in Kansas last cycle, where Gov. Laura Kelly won a second term.
🐘 The Republican primary is expected to be heated:
👀 The intrigue: Former Gov. Matt Bevin, who lost to Beshear in 2019, had been teasing a comeback.
3. 📺 Spot of the week: Rick Scott's '24 play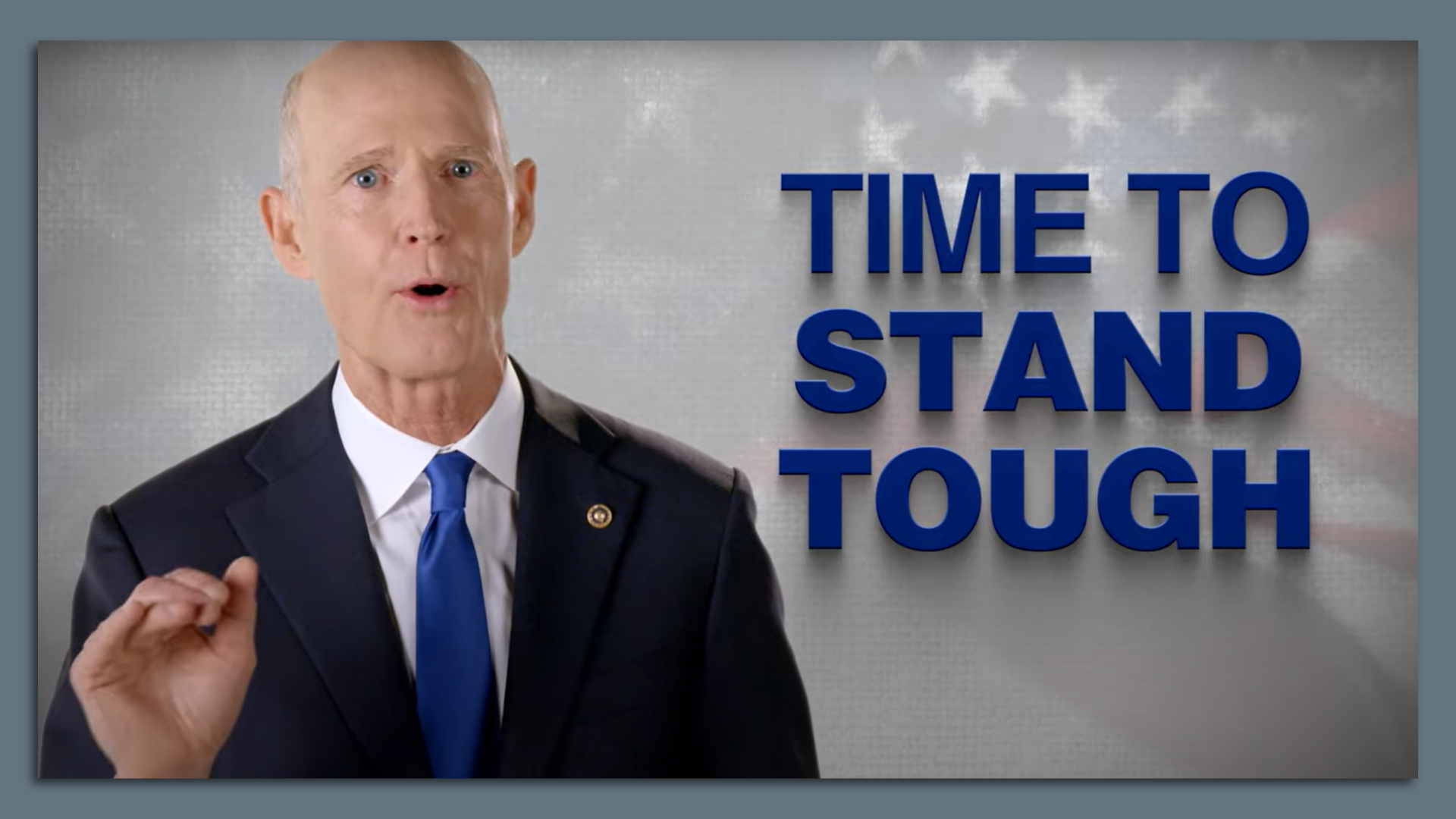 Fresh off failing to lead Senate Republicans into the majority, Sen. Rick Scott (R-Fla.) is airing an ad nationally designed to burnish his profile ahead of his 2024 re-election bid — or potential presidential campaign.
Why it matters: Scott's is the only race in which Senate Dems have a realistic chance to go on offense. Every other state Republicans are defending is solidly red.
Scott, who also failed in his challenge to McConnell for the party's top job, portrays himself as an insurgent taking on the GOP's sclerotic leadership.
"People told me not to run for Republican leader against Mitch McConnell," Scott says in the ad. "They said I wouldn't win. I knew it was going to be hard. But we've got to start somewhere."
🔎 Between the lines: Scott is a long shot for president, despite his personal wealth providing a campaign war chest. But his eagerness to take on the party establishment at every turn reflects bigger GOP problems.
Scott's effectiveness as NRSC chairman was undermined by his desire to ingratiate himself with the hard-right grassroots. Republicans failed to win a Senate majority because of unusually weak nominees.
4. 🌵 Overlooked: Arizona's historic Dem trifecta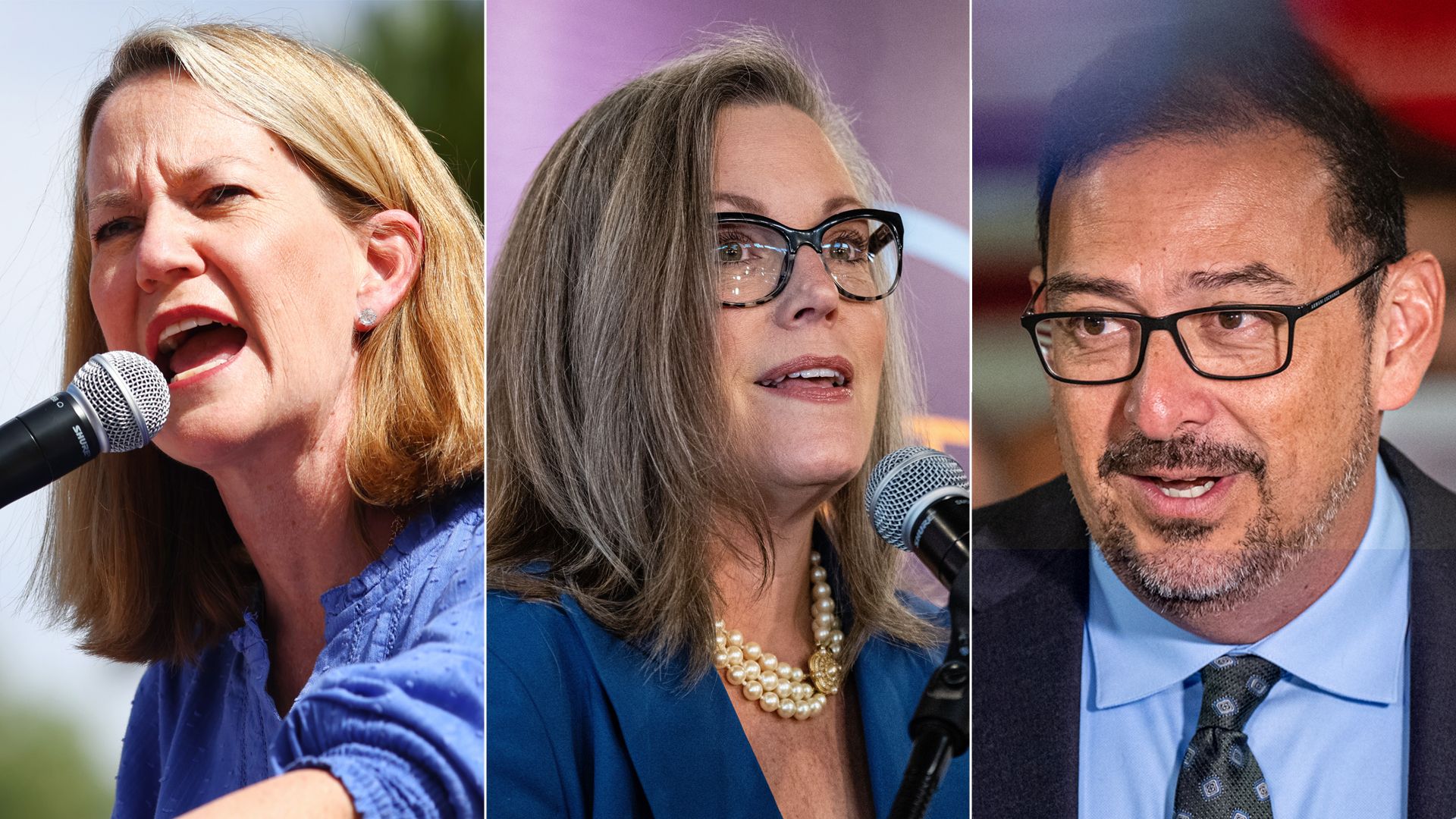 For the first time since 1974, Arizona now has Democratic leaders in its three top statewide offices — governor, attorney general and secretary of state.
Why it matters: Republicans hold a decisive voter registration advantage over Democrats in Arizona (35%-31%). But Dems have won three pivotal elections in a row, due to extreme GOP candidates.
Just before New Year's, Democrat Kris Mayes was certified winner of the attorney general race over Republican Abe Hamadeh. She won by just 280 votes — a margin whittled down from her 511-vote lead in the original count.
Gov. Katie Hobbs (D) was sworn in last week after narrowly defeating Republican Kari Lake. In the secretary of state race, Democrat Adrian Fontes defeated Republican Mark Finchem, 52%-48%.
🐘 The highest-ranking Republican in Arizona is now state Treasurer Kimberly Yee, who ran a more moderate campaign than other statewide GOP candidates.
5. 📖 Reads of the week: All eyes on Slotkin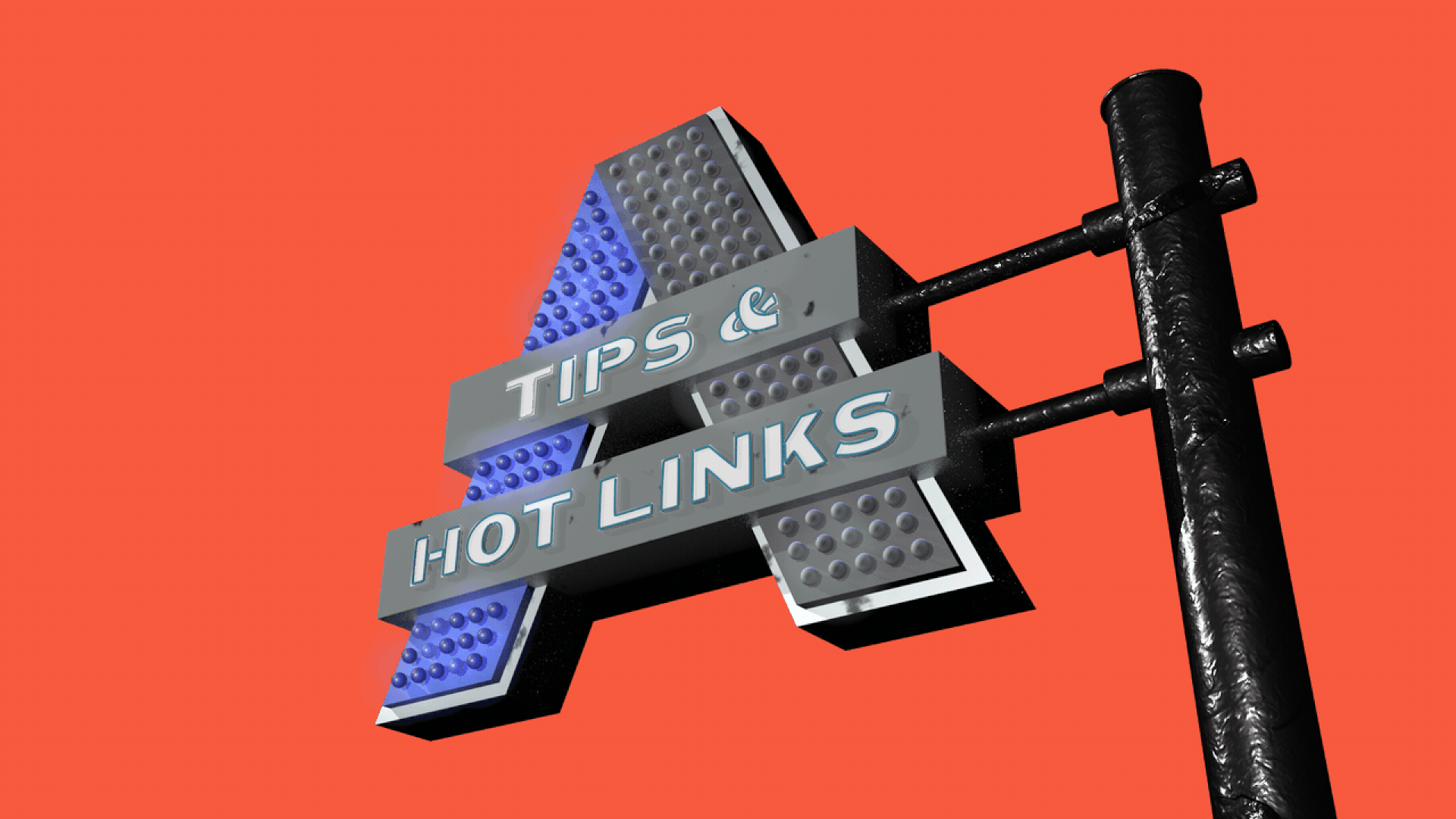 1. "Senator Slotkin? Rumors fly that Slotkin will run in '24 to replace retiring Stabenow" (Livingston News)
Why it matters: Even as many Democrats have been floated as part of the mix to succeed retiring Sen. Debbie Stabenow (D-Mich.), Slotkin checks all the boxes — a battle-tested moderate, a dynamo fundraiser, and a seasoned lawmaker with expertise in national security.
2. "John Kennedy opts out of governor's race, clearing field for several other Republicans" (Baton Rouge Advocate)
Why it matters: Kennedy would've been the favorite if he ran. Now there will be a heated Louisiana primary, likely pitting front-running Attorney General Jeff Landry against other GOP officials. Republicans are favored to pick up the governorship, with Gov. John Bel Edwards (D-La.) term-limited.
3. "Ruben Gallego builds political team ahead of showdown" (Politico)
Why it matters: Gallego is hiring a talented team of consultants for a likely '24 Senate bid in Arizona, not worried that Sinema's independent turn will split the party asunder. If she's hoping Democratic leaders will rally behind her to prevent a split electorate, he's calling her bluff — and betting she'll end up passing on a re-election bid.
Edited by Zachary Basu. Thanks to Kathie Bozanich for the copy edit.