Axios Sneak Peek
January 19, 2023
Welcome back to Sneak. Smart Brevity™ count: 987 words ... 3.5 minutes.
1 big thing: GOP's partisan vanguards
Republicans on the House Oversight Committee have sent more letters to the Biden administration since 2021 than any other panel, making it the epicenter of a political war that will define the next two years on Capitol Hill, according to an analysis by Axios' Sophia Cai and Simran Parwani.
Why it matters: House Republicans have made a conscious choice to appoint several of their most pugilistic, conspiratorial-minded members to the Oversight Committee — a risky bet that the Biden White House is already seizing on.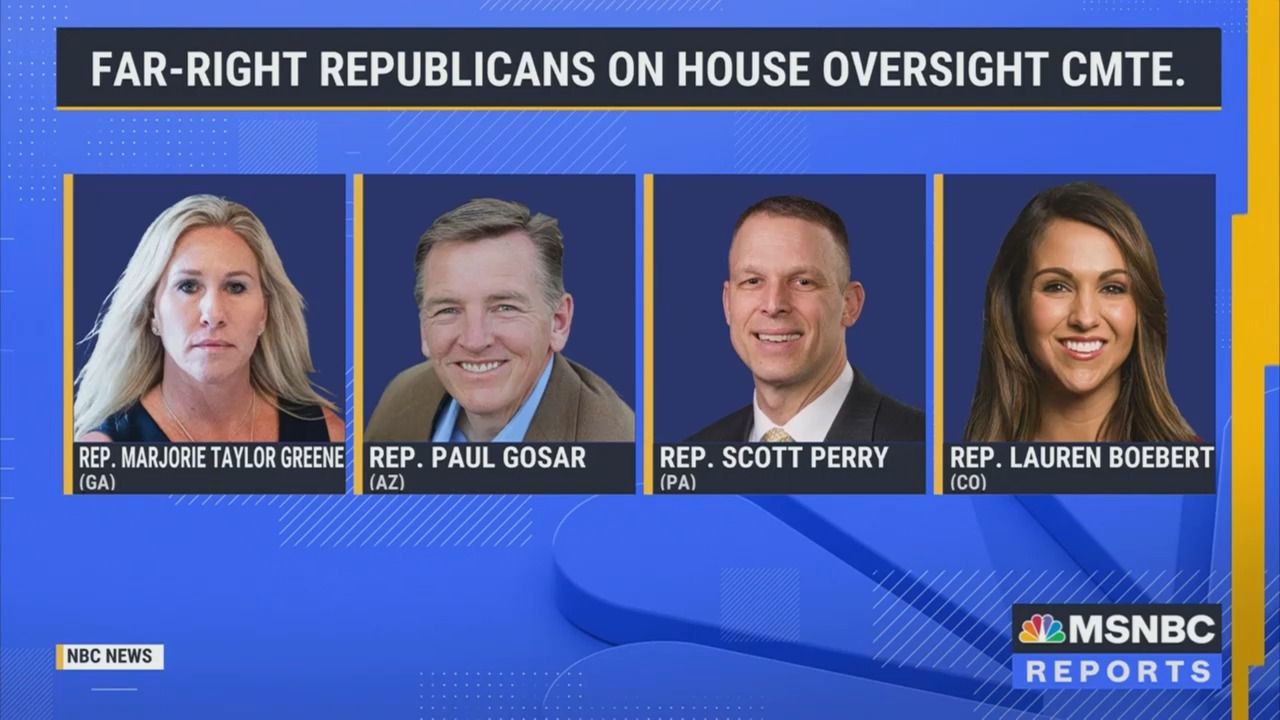 Between the lines: Republicans are eager to use their majority to hold the Biden administration's feet to the fire after two years of unified Democratic government.
"Joe Biden, be prepared. We are going to uncover every corrupt business dealing, every foreign entanglement, every abuse of power, and every check cut for The Big Guy," Greene said in a statement yesterday.
The other side: Democrats are prepared to go toe-to-toe with their flame-throwing counterparts, but warn Republicans that embracing the coming public spectacle will backfire.
"The American people don't care about Hunter Biden's laptop and they'll have very little patience for Republicans wasting taxpayer dollars on nonsensical conspiracy theories," Rep. Dan Goldman (D-N.Y.) told Axios' Andrew Solender.
"If the GOP insists on continuing down the road of partisan investigations that they have promised, they're going to be in for a rude awakening at the ballot box in 2024."
2. 🇨🇳 Inside Yellen's rare China meeting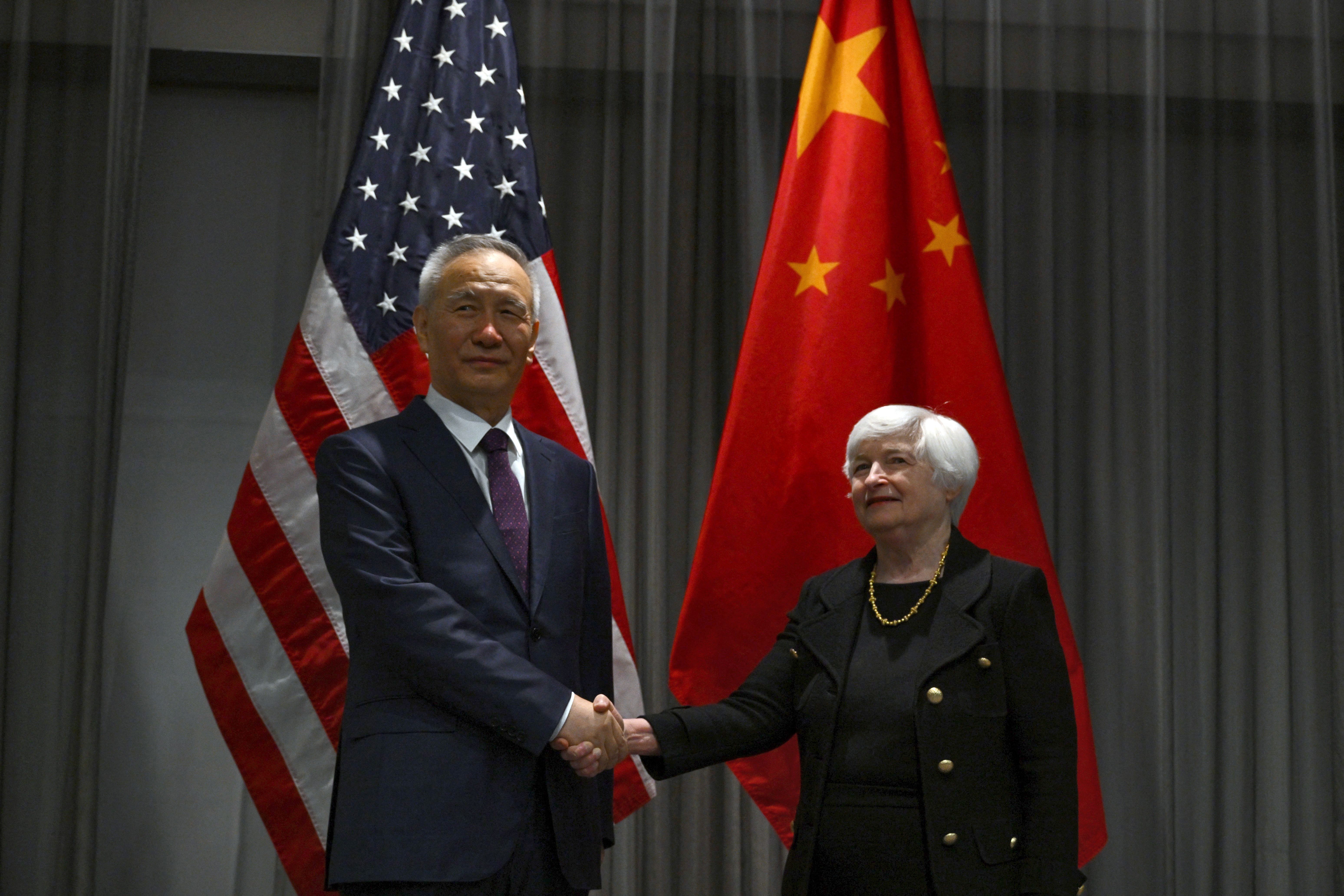 Top Chinese officials told Treasury Secretary Janet Yellen they are optimistic China can return to normal economic growth and avoid a crisis in its property sector, Axios' Hans Nichols reports from aboard Yellen's plane.
Why it matters: China's economy is somewhat of a black box. The Biden administration — not to mention every investor with a Bloomberg Terminal — is eager to gain a better understanding.
Driving the news: This week, Beijing's official GDP reading flashed 3% in 2022, down from 8.1% in 2021. The country's housing market is flirting with disaster.
Today's meeting between Yellen and China's Vice Premier Liu He in Zurich, Switzerland, gave Treasury officials a chance to hear Beijing's theory of its economy — as well as global growth — first-hand and in-person.
Between the lines: The mood of the meeting, which was attended by officials from both delegations, was largely positive. When it was over, Treasury quickly announced that Yellen would visit China in the "near future."
Yellen will also roll out the welcome mat to whoever replaces Liu in March, when President Xi Jinping unveils his new government.
What we're hearing: The Chinese delegation acknowledged the financial risks in the property sector but indicated it can bring it under control.
The officials didn't define what they meant by normal economic growth — only that they were confident that they can resume something close to it.
In the decade before COVID-19, China's annual GDP averaged above 7%.
The other side: Yellen told her counterpart that the U.S. can avoid a recession and still bring down inflation. That's in line with her public comments.
The intrigue: When the official agenda indicated it was time to raise any concerns, both sides said there was no need — as Yellen and Liu already discussed them one on one at a coffee break, according to the Treasury official.
That kept any difficult conversation — or confrontations — between the two principals.
3. 👀 2028 starts now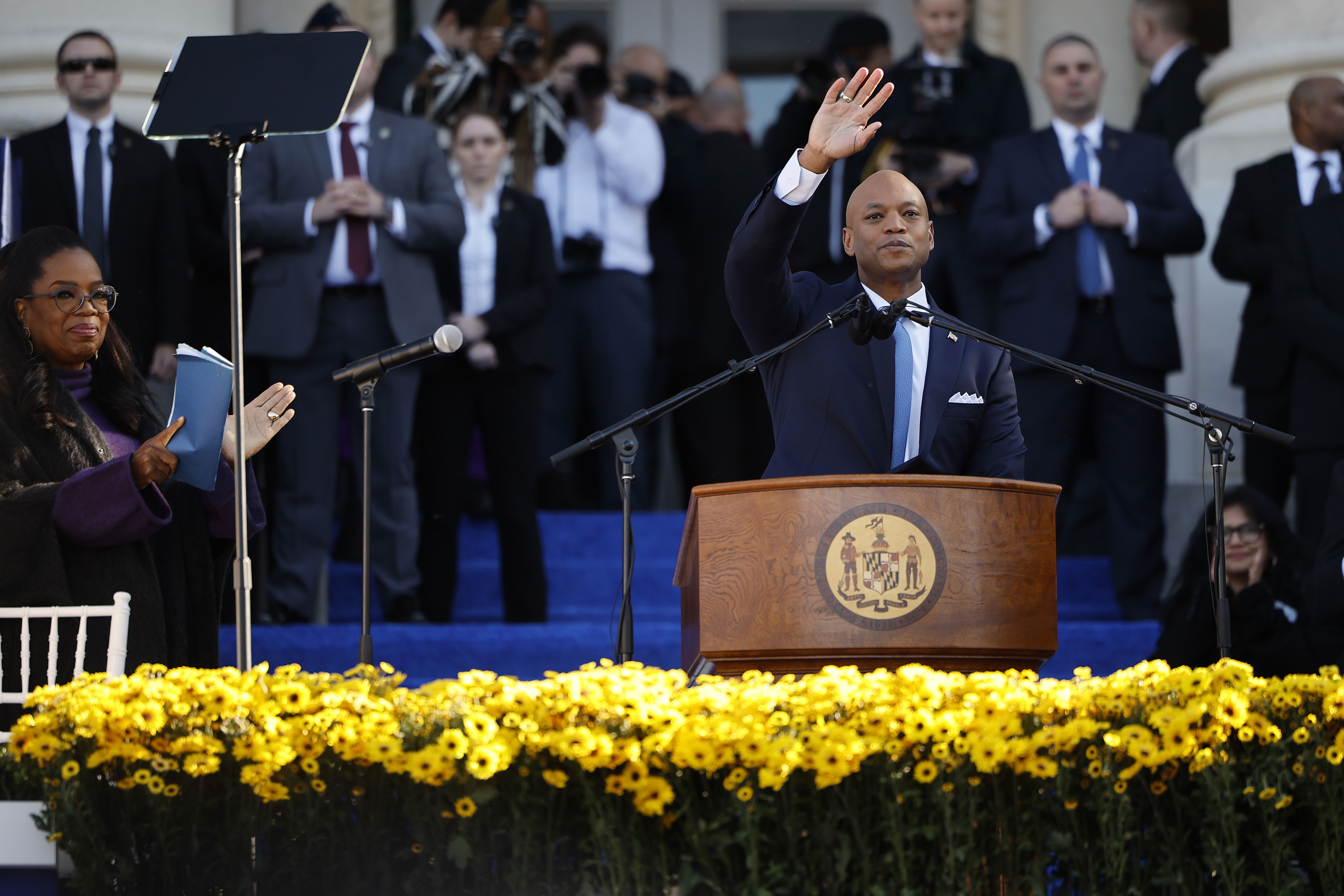 A pair of newly inaugurated Democratic governors are moving swiftly to secure bipartisan victories in their first week in office, including by adopting a popular jobs policy pioneered by a Republican, Axios' Alexi McCammond reports.
Why it matters: Maryland Gov. Wes Moore and Pennsylvania Gov. Josh Shapiro are viewed as rising Democratic stars and potential future presidential candidates. Both were sworn in today, with Moore making history as Maryland's first Black governor and only the third elected in U.S. history.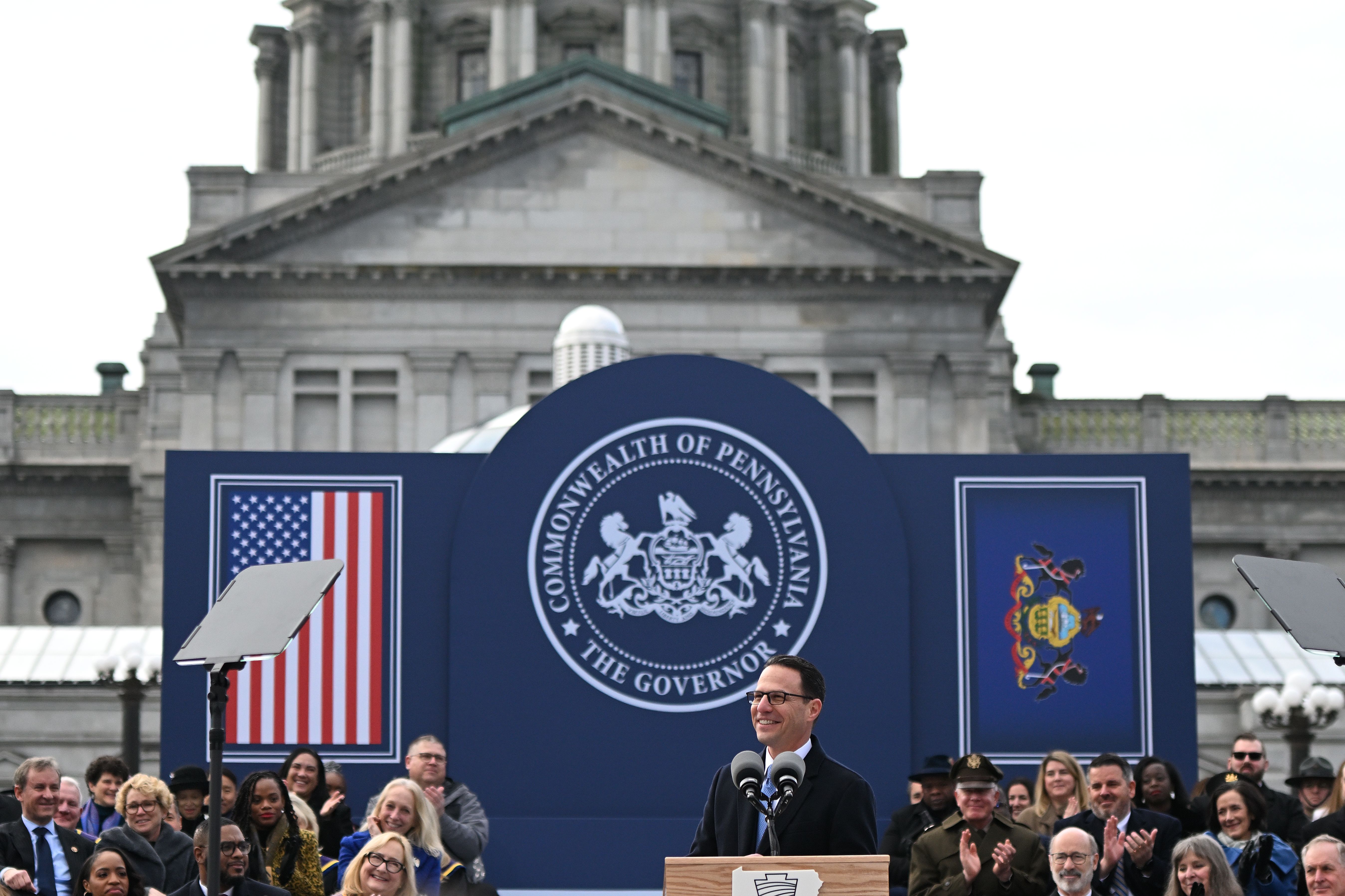 What's happening: In his first act as governor, Shapiro signed an executive order eliminating the four-year college degree requirement for 92% of all state government jobs — impacting about 65,000 positions.
Republican Gov. Larry Hogan, Moore's predecessor, made Maryland the first state to eliminate the requirement for thousands of state jobs last March.
Moore, who championed the idea on the campaign trail in 2022, is expected to keep the policy in place, sources told Axios.
4. 🤥 Two new Santos lies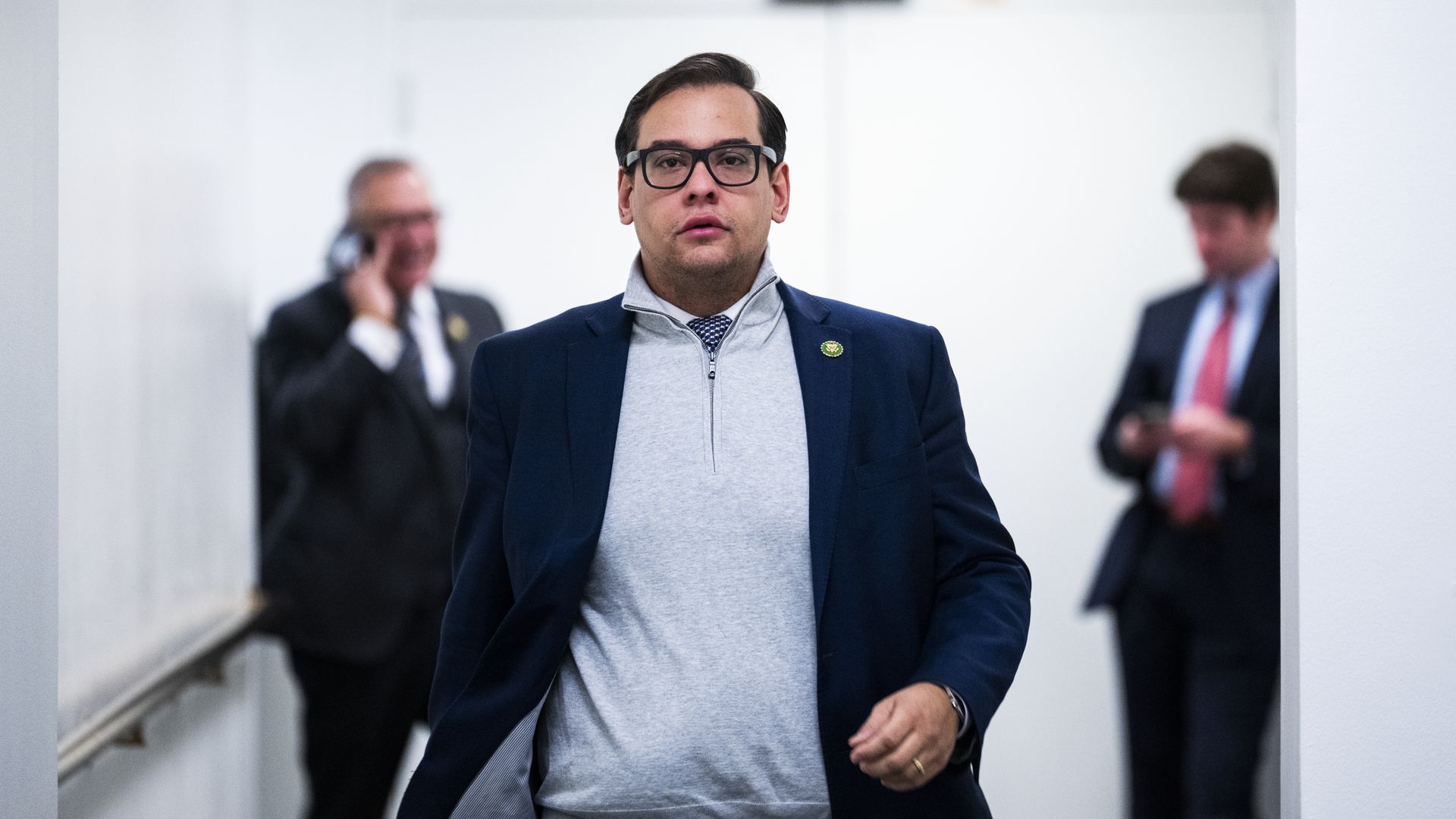 One day after receiving committee assignments, Rep. George Santos' (R-N.Y.) spectacular web of lies appears to have expanded even further — raising new questions about how far is too far for GOP leadership:
5. 🚨 Charted: Congressional threat cases finally fall
📬 Thanks for reading tonight. This newsletter was edited by Zachary Basu and copy edited by Kathie Bozanich.