Axios Sneak Peek
July 15, 2018
Welcome to Sneak Peek, our weekly lookahead for both ends of Pennsylvania Avenue, plus my best scoops. I'm in Helsinki for President Trump's first one-on-one summit with Vladimir Putin, on Monday.
Situational awareness: In the skies over Europe, Trump tweeted congratulations to Putin for hosting a "truly great" World Cup. Trump also tweeted yet another slur against the press: "Much of our news media is indeed the enemy of the people..."
D.C. readers — On Tuesday, join Axios' Mike Allen in kicking off the Axios360 Hometown Tour. He'll discuss how trade and Washington's economic policies are affecting America's communities with Secretary of Agriculture Sonny Perdue, former US Trade Rep. Ron Kirk, Chattanooga Mayor Andy Berke, and Agriculture Committee Chair Rep. Mike Conaway. RSVP here.
The tour continues this summer and fall with stops in Savannah, Ga., Denver, Colo., and Los Angeles, Calif. Stay in the loop. 
1 big thing: Scoop: The time Putin actually enraged Trump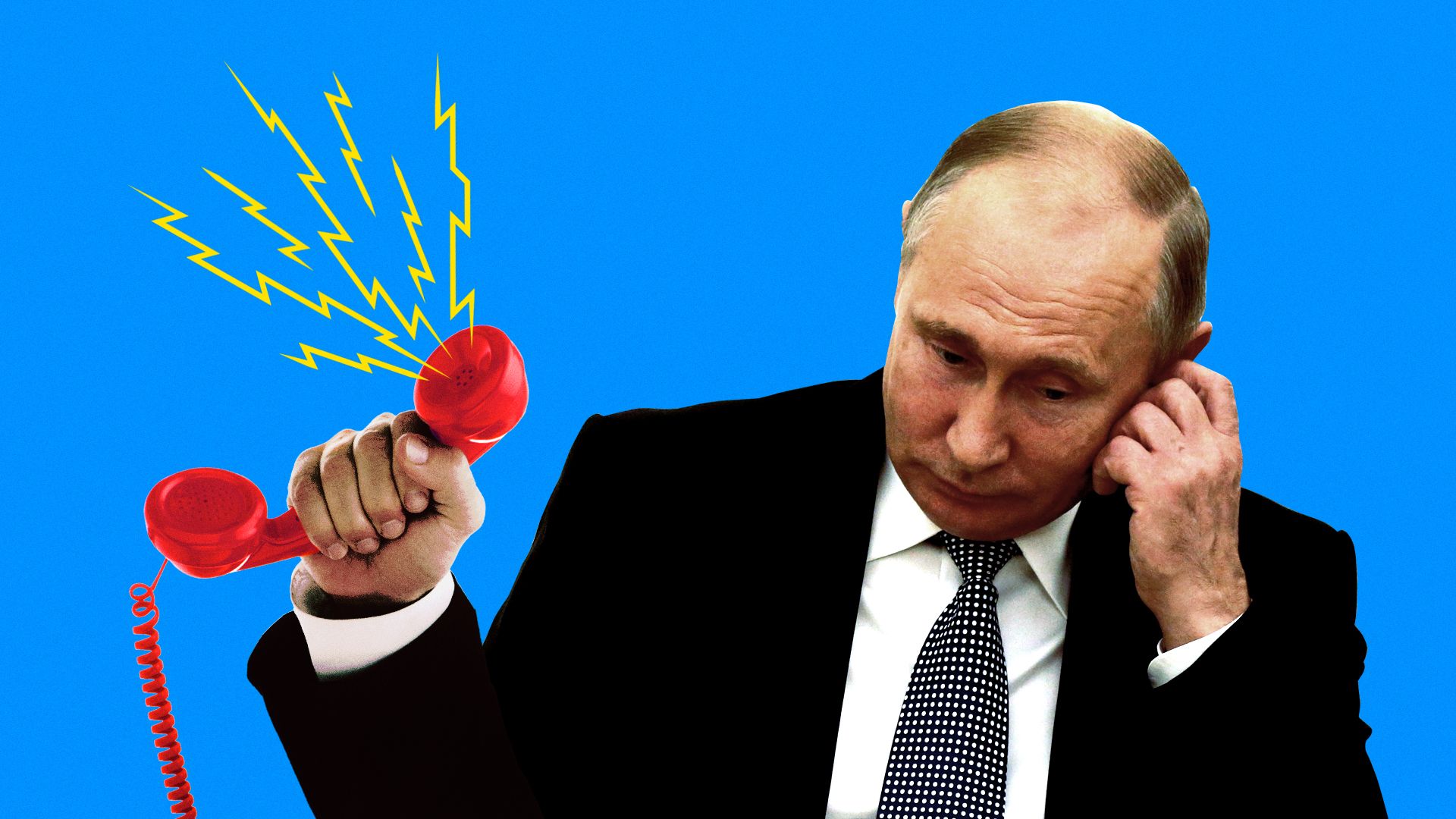 Earlier this year in the thick of his election campaign, Vladimir Putin released a propaganda video promoting Russia's "invincible" new generation of nuclear weapons.
Why it matters: One scene in particular caught President Trump's attention, according to sources with direct knowledge. The motion graphic in Putin's video appeared to show missiles raining down on Florida — the home of Trump's Mar-a-Lago club.
At the time, former CIA Director Michael Hayden said on CNN that "one of the stunning aspects" of the demonstration video was that the Russians "would actually use an absolutely recognizable part of the United States to show where the targeting was."
"Clearly he [Putin] wanted us to see that," Hayden said.
Trump stayed publicly silent. But privately, he raged. He told aides he understood this was Putin playing up to the crowds for his election but even so it was "over the line," said a source familiar with Trump's private comments.
Trump lashed out at the Russian president in a phone call, according to sources with direct knowledge. A source with knowledge of the president's conversations with Putin told me this direct criticism from Trump was unprecedented in their recollection. "Usually it's a bit of a love fest," in their phone calls, the source said.
The White House has never acknowledged this incident. When I gave the press shop full visibility of this reporting 24 hours before deadline, a National Security Council spokesperson eventually replied: "No comment."
Between the lines: Here's what I've pieced together, according to sources with knowledge of the incident, including one source who has reviewed the transcript of the Trump-Putin call but recalled it to me from their memory rather than written notes...
The call happened on Tuesday, March 20. You might remember this call; it was the one in which the Washington Post revealed that Trump had ignored his aides' advice printed on note cards — "DO NOT CONGRATULATE" — and went ahead and congratulated Putin on his election victory.
In the source's recollection, Trump told Putin he thought it was "outrageous" that he'd put out the nuclear weapons video.
Trump said, "I called up Theresa [May] and Angela [Merkel] and they agree with me," the source recalled.
"And the other day, I saw you say you need a new arms deal," Trump told Putin, in the source's recollection. "So I guess that was just election talk. I'm glad to hear you weren't serious about it."
Then Trump added: "I've already increased defense spending, modernized our nuclear weapons...We can do more, so if you want to do an arms race you'll lose."
2. Scoop: How Putin butters up Trump
A source with direct knowledge of President Trump's phone calls with Putin tells me the Russian president shows a keen understanding of what makes Trump tick.
"Putin is very good at flattery and understanding the power of flattery with this president," the source told me. Putin "talks him [Trump] up... and with this president that goes a long way."
I asked the source what Putin says to Trump during these calls. "Oh, things like 'the economy's so strong' or 'you're doing a great job' or 'I saw whatever happened on the news recently and you handled it so well'," the source recalled.
"The president loves that stuff."
3. Inside Trump's actions on Russia
There's a lot out there in the public domain about Trump and Russia, and much, surely, still to be discovered.
The big picture: Here's what I've learned about the incidents and themes that have defined the relationship, from dozens of conversations over many months with sources who have privately discussed Putin and Russia with Trump.
On election meddling: Trump's top intelligence official, Dan Coats, said Friday the "warning lights are blinking red" and invoked 9/11 to describe the cyberattacks against the U.S.
Coats was talking about far more than Russian election interference, but senior administration sources past and present have told me Trump seems incapable of taking Russia's election meddling seriously.
Trump's private remarks on this subject are no different than his public statements, in which he heaps scorn on the Mueller investigation and tries to score political points by blaming Obama. No matter what evidence he's confronted with, he sees the entire investigation as about him and his election victory.
On Ukraine: Trump is wildly contradictory. On one hand, his administration has been tougher than Obama's ever was by selling sophisticated anti-tank missiles to the Ukrainians to fight Russia. On the other hand, Trump privately told world leaders at the G7 he thought Crimea — which Putin illegally invaded — might as well belong to Russia because the residents speak Russian.
Sources who've discussed Ukraine with Trump and who were involved in the private policy debate told me it took a long time to persuade Trump to sell the anti-tank missiles, known as Javelins, to Ukraine. For two reasons:
1. "Why the f*** is this our problem?" Trump told aides at the time. "I'm looking at a map and it's not even on our continent, why don't the Europeans step up and do more?" according to a source who discussed the issue with Trump.
2. Trump was worried that a missile traced to America might kill some Russians and create a huge problem in Moscow. He told aides he didn't want to start a war over Ukraine, which in his mind shouldn't be America's problem. 
On sanctions: Trump erupted last summer when the Senate passed its Russia sanctions package with a veto-proof majority.
Trump ended up approving the sanctions with a snarky statement. "He just thought it was [Republican senators] Corker and McCain and other people saying, 'we can't trust Trump so we're going to run foreign policy from the Senate'," a source involved told me.
"He [Trump] was like, 'We've already got sanctions [on Russia], why do we have to do more?'"
4. Go deeper: Talking arms control with Putin
When I asked President Trump on Friday what were the three or four things he wanted to achieve from his meeting with Putin, his answers contained no detail.
But one little riff stuck out. He said: "I think... that would be a tremendous achievement if we could do something on nuclear proliferation."
A former senior administration official who discussed nuclear weapons with Trump said the president speaks in generalities, commenting wistfully about how wonderful it would be to rid the world of nuclear weapons.
And a source with direct knowledge of Trump's private conversations with British Prime Minister Theresa May told me Trump mentioned nuclear weapons a fair bit last week, but only in general terms, saying he'd raise the subject with Putin.
While it's impossible to predict what Trump will say to Putin on the weighty subject, here's a primer on the two treaties that should be in focus:
1. New Strategic Arms Reduction Treaty (aka "New START"): Ratified by Obama in 2011, this has been one of America's more successful arms control treaties with an adversary. The agreement allows the U.S. and Russia to conduct thorough inspections to ensure the other is complying.
Bottom line: By the deadline of February this year, both Russia and the U.S. had fulfilled their promise of deploying no more than 1,550 strategic offensive nuclear weapons and no more than 700 strategic nuclear delivery vehicles.
What's next? The deal expires in 2021 and will need to be extended (for a max of five years) or amended into a new deal. Early last year, Trump, without knowing basic details about the treaty, called it a bad deal for America. But he hasn't said anything substantive, since, about his plans to change it.
2. The Intermediate Range Nuclear Forces Treaty (aka the INF Treaty): Ronald Reagan and Soviet leader Mikhail Gorbachev signed the INF Treaty in 1987, to ban the Cold War rivals from having ground-launched ballistic and cruise missiles that could fly between 500 and 5,500 kilometers.
Bottom line: This treaty is in trouble. It remains in force today but in 2014 the Obama administration publicly said that Russia was violating the treaty. The Russians are still violating it today, despite multiple U.S. warnings.
What's next? The Trump administration has taken some tougher actions against Russia over its INF violations, including beginning research and development of weapons that would — if ever developed — themselves violate the treaty. But nothing seems to work. Russia goes on violating and pretending it's doing nothing wrong.
The administration has all but exhausted its remedies within the terms of the treaty, so they find themselves at a crossroads here with Russia.
5. Behind the scenes: Theresa May's Trumpian mission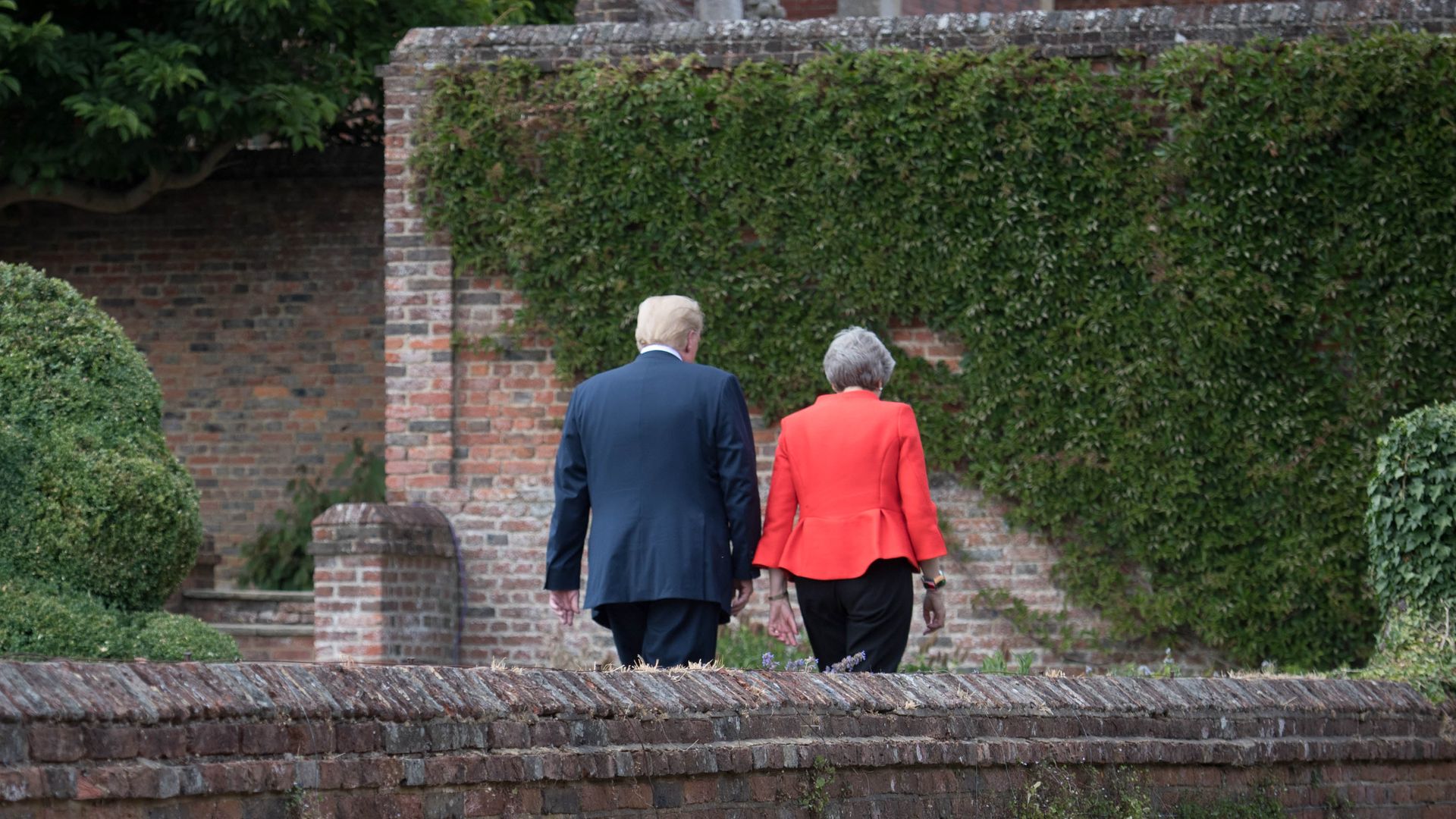 In an interview with "CBS Evening News" anchor Jeff Glor on Saturday, President Trump first named the European Union — a group of some of America's closest allies — when Glor asked him to name his "biggest foe globally right now."
Why it matters: To call the EU a "foe" is a stunning statement, even for Trump, who has made no secret he regards Europeans as freeloaders who scam the U.S. on trade.
British Prime Minister Theresa May tried to change Trump's mind on that point during his visit to London late last week. She was on a mission to vividly explain to Trump — using examples that would resonate with him — that Britain helps create, not destroy, American jobs.
Behind the scenes: Before he addressed the black tie dinner at Blenheim Palace on Thursday night, May's team arranged for Trump to have a private audience with more than a dozen leaders of British companies, including BP, that do significant business in America.
In May's speech at the dinner she listed states where Trump won and named British companies creating jobs in those states.
A source at the dinner said the statistics May rattled off — including that British companies were responsible for at least 1 million jobs in America and that Britain had the most foreign direct investment in the U.S. of any country in the world — "seemed like it was news to Trump."
The bottom line: At the next day's lunch at the Prime Minister's country estate, Chequers, Trump told the Brits he wouldn't have guessed Britain was the biggest foreign direct investor and that it was responsible for so many jobs in America. Progress of a sort, after that interview.
6. Trump's next Executive Order
On Thursday, Trump will host a workforce development event at the White House, with business leaders, workers and cabinet secretaries.
White House spokeswoman Lindsay Walters told me Trump will sign an Executive Order and the companies and associations will sign "A pledge to the American Worker" ... "to make significant new investments in reskilling their current and future workers."
Between the lines: I have no idea, yet, to what extent these actions will be substantive or promotional/symbolic — because what you see above is all the detail I've been able to get out of the White House so far.
Ivanka Trump and the Domestic Policy Council have led this initiative, in consultation with the private sector, government, and academia, according to Walters.
Why the issue matters: The U.S. jobless rate is around the lowest it's been this century, but millions of jobs remain unfilled. It's partly because American workers lack the skills — many of them highly technical — needed to fill them.
7. Sneak Peek diary
The House will pass another 2019 spending bill. This bill includes funding for the Department of the Interior, the Environmental Protection Agency (EPA), the Forest Service and other agencies.
The House and Senate will be in conference to iron out their differences on next year's Defense Department budget.
The Senate will confirm two more circuit court judges, bringing their total so far in the Trump administration to 24, a leadership source told me.
The Senate could vote to go to conference this week to iron out differences with the House on the farm bill.
That would mean three conferences would happen simultaneously on big bills — Defense, Farm, and the "minibus" (a package of three spending bills, covering energy and water, the legislative branch, and military construction and veterans' affairs.)
President Trump's schedule, per a White House official:
Monday: Trump meets with Putin in Helsinki.
Tuesday: Trump receives his intelligence briefing and has lunch with Vice President Pence.
Wednesday: Trump hosts a cabinet meeting and has lunch with Secretary of State Mike Pompeo.
Thursday: Trump receives his intelligence briefing, hosts a "Pledge to the American Worker" event and signs an Executive Order.
Friday: Trump receives his intelligence briefing.
8. 1 fun thing: The Duke's lights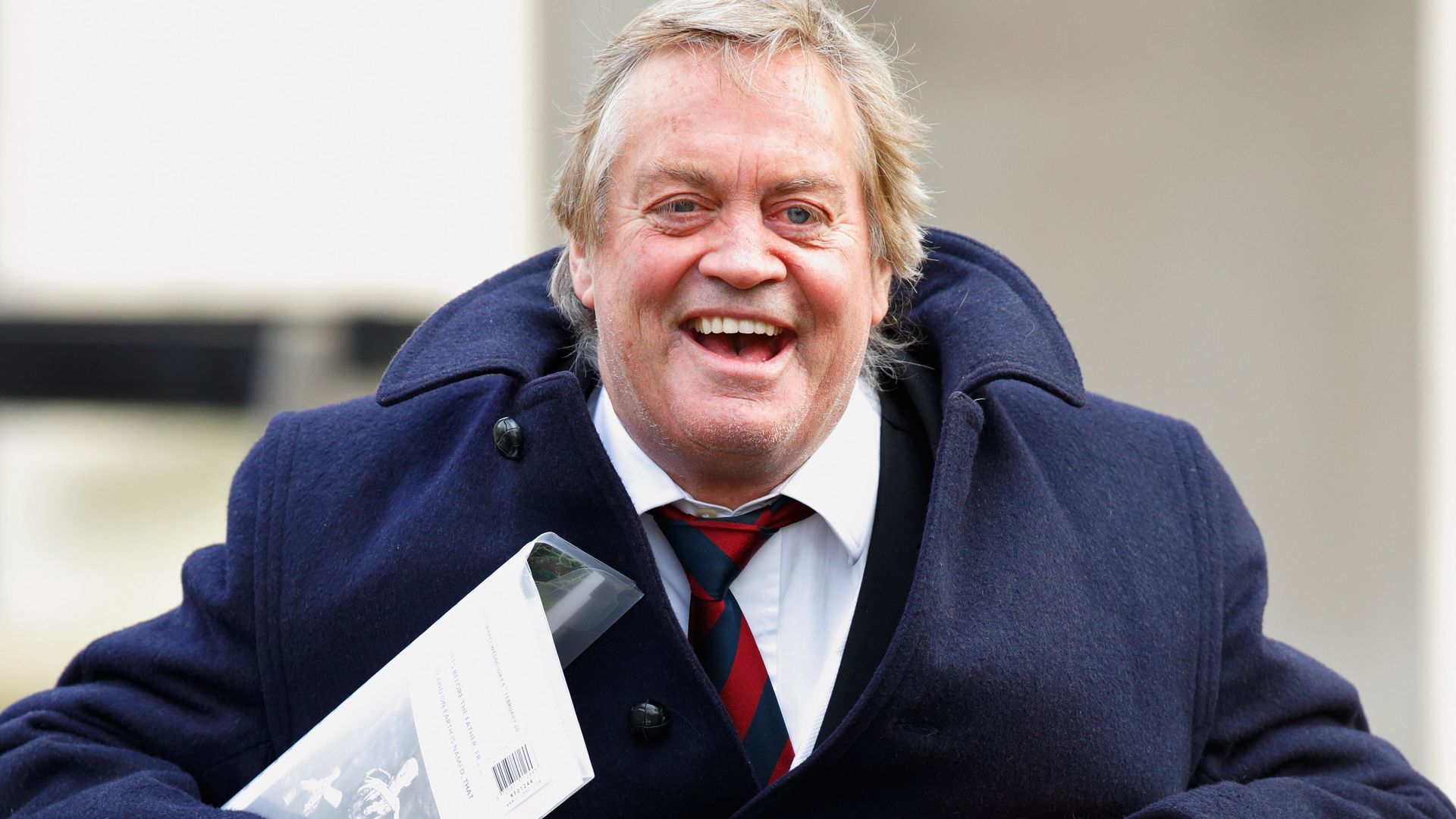 Trump's hosts at Blenheim Palace on Thursday night were the owners of the estate — the Duke and Duchess of Marlborough.
James Spencer-Churchill, the 12th Duke of Marlborough, is a colorful character. Among other incidents, his father tried to disinherit him after a string of misadventures including a high-profile road rage incident and a month in prison for forging drug prescriptions.
He and the Duchess proved gracious hosts. But the Duke stumbled at moments during his remarks, according to a source at the dinner. At one point he apologized, blaming poor lighting.
"We were thinking," the source told me, "it's your house!"