Axios Sneak Peek
February 02, 2023
Welcome back to Sneak. Smart Brevity™ count: 981 words ... 3.5 minutes.
1 big thing: GOP's "Save the kids" gamble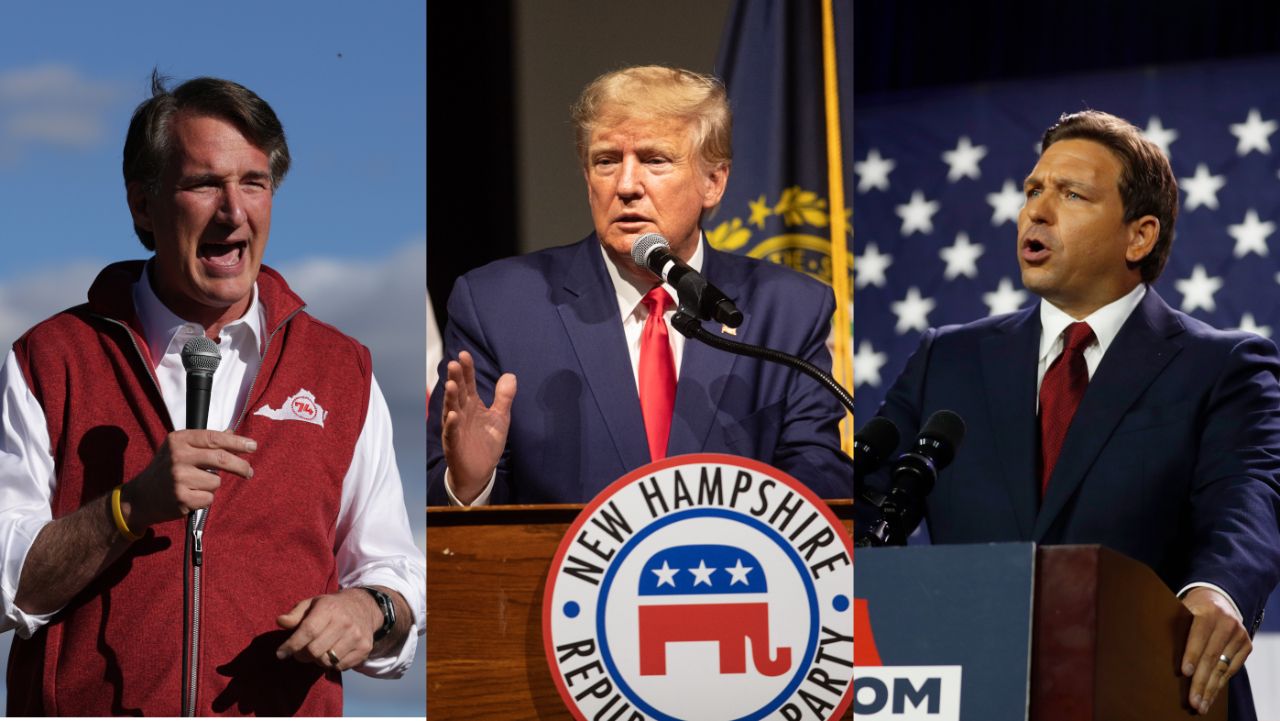 The fractious GOP is consolidating around a "Protect the children" platform for 2024 that aggressively targets school policies on gender identity and how racial issues are taught, Axios' Josh Kraushaar reports.
Why it matters: A year before presidential primaries begin, Republicans see this as a winning formula that can fire up their base and attract some independents, pointing to the recent electoral success of Florida Gov. Ron DeSantis and Virginia Gov. Glenn Youngkin.
Former President Trump is leaning hard into this strategy, unveiling sweeping proposals in the past week to ban gender-affirming care for minors nationwide and cut off federal funding for schools that teach "critical race theory" and "gender ideology" — without defining what exactly those terms mean.
Trump's proposals targeting trans rights would be more restrictive than any being pursued by Republican-led state governments, in what could be seen as an attempt to outflank DeSantis on the issue.
DeSantis notched a major victory today when the College Board announced it would revise its curriculum for AP African American Studies after heavy criticism from the Florida governor.
The big picture: These debates often are tagged as part of the "culture wars," but many parents see them as fights over the quality of their kids' educations.
Under the banner of parental rights, Republicans are seeking to build a broad coalition centered on frustrations that schools are acting against their kids' best interests.
The other side: Polls show most Americans favor discrimination protections for trans people but are divided on teaching about gender identity in schools.
Critics of Republicans' push to restrict teaching of racial issues view the GOP's efforts as attempts to bury America's history of racism and its impacts today.
The bottom line: Republicans are tapping into broad parental discontent over educational issues, and have achieved victories by rallying conservatives while engaging suburban independents.
The risk for the party, however, is that the often-harsh rhetoric that draws in the base is alienating to many swing-voting suburbanites who determine elections.
Youngkin has been more effective at messaging his educational reforms to win over moderate suburbanites, while DeSantis' rhetoric has been tailored to the conservative base.
2. 💸 McCarthy's optimism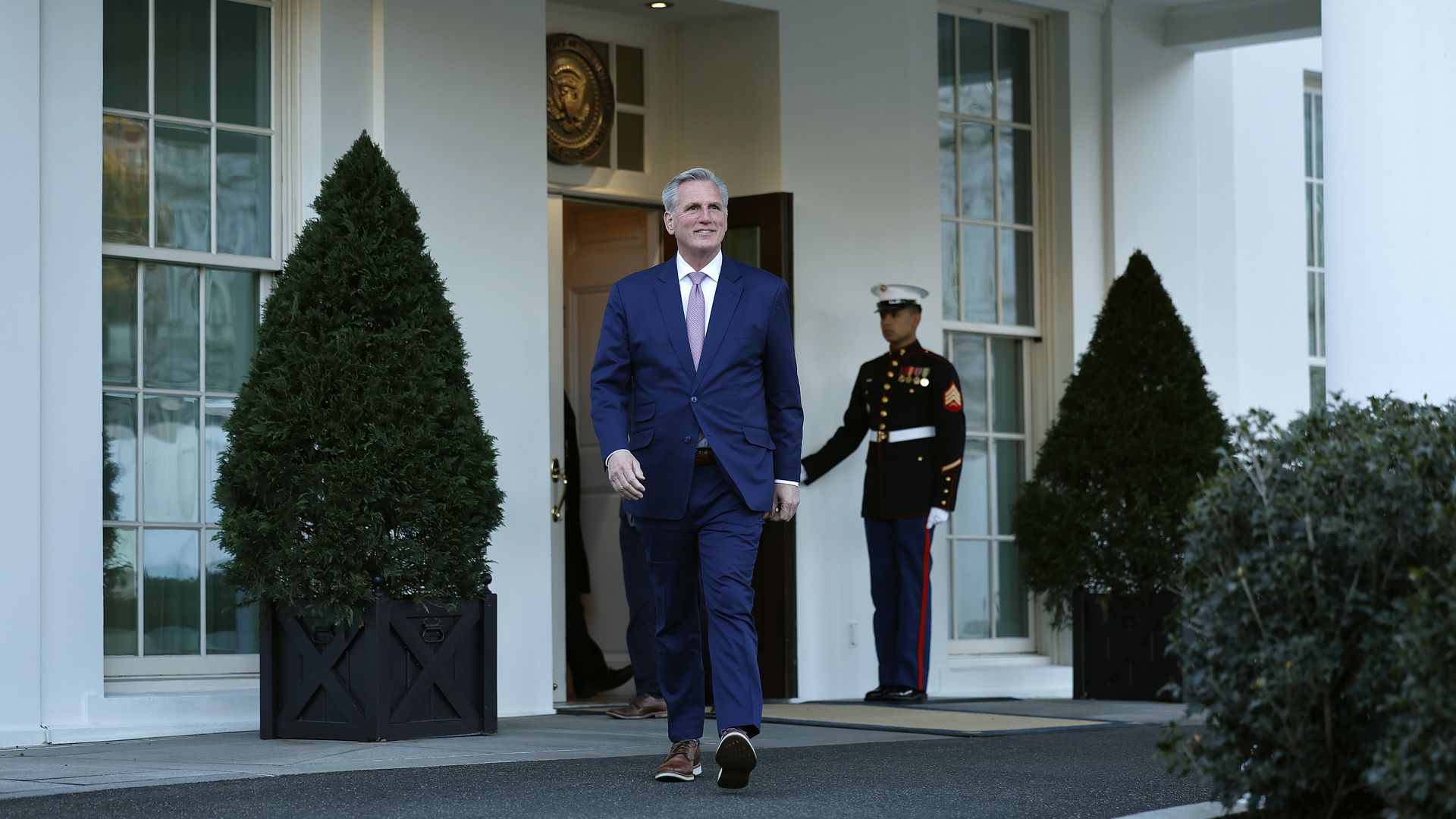 House Speaker Kevin McCarthy (R-Calif.) described his hour-plus meeting with President Biden on the debt limit this afternoon as "better than I thought," telling reporters: "I would feel better, if I was the markets, based upon the meeting I had today."
Why it matters: These negotiations will be a marathon process, but getting off on the right foot sends a strong signal to the many observers who believe Republicans' debt-ceiling brinkmanship will end in economic disaster.
McCarthy stressed that although the discussions mainly involved exchanging their respective points of view, there's nothing from his meeting with Biden that makes him think they can't find common ground.
The speaker did not directly answer whether he could commit to avoiding a U.S. default.
The other side: The White House described the meeting as a "frank and straightforward dialogue" but stressed in a readout that it is the parties' "shared duty not to allow an unprecedented and economically catastrophic default."
"It is not negotiable or conditional," the White House added, reaffirming Biden's public position that he will not negotiate on spending cuts while Republicans are holding the debt ceiling hostage.
"The President welcomes a separate discussion with congressional leaders about how to reduce the deficit and control the national debt while continuing to grow the economy."
3. 🔥 Day 1 of House hearings erupts into chaos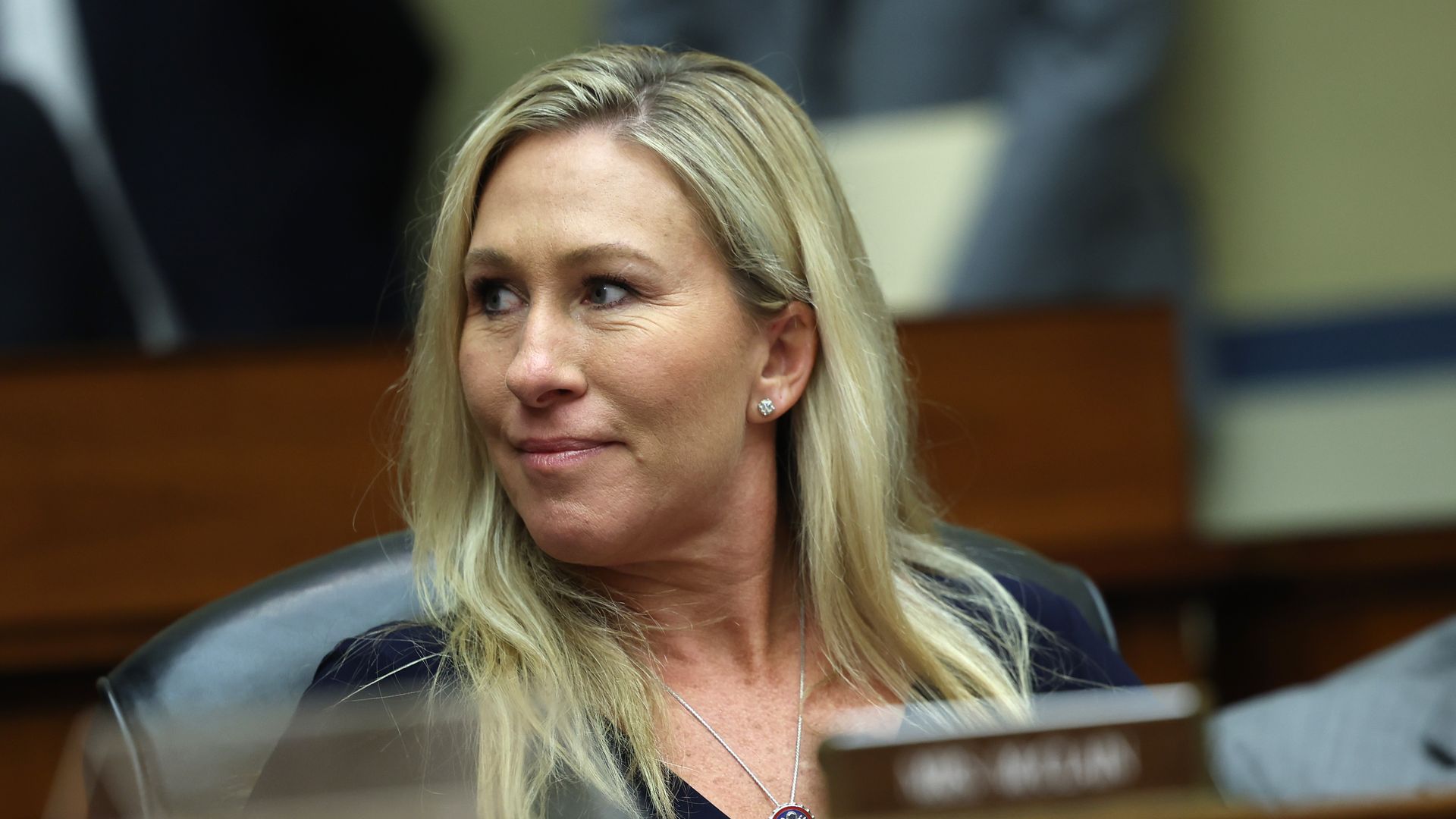 The House GOP's era of investigations kicked off today with exactly the kind of fireworks that many had expected.
Driving the news: The Judiciary Committee ground to a halt for nearly an hour after Rep. Matt Gaetz (R-Fla.) introduced an amendment to allow the panel to begin each meeting with the Pledge of Allegiance.
Rep. David Cicilline (D-R.I.) offered a counter-amendment barring individuals who "supported an insurrection" against the U.S. government from leading the pledge, causing the rules hearing to devolve into a verbal sparring match before Cicilline's amendment failed and Gaetz's passed unanimously.
In the Oversight Committee's hearing on pandemic waste and fraud, Rep. Marjorie Taylor Greene (R-Ga.) grilled an official from the Government Accountability Office about whether COVID relief funds had been spent on critical race theory or "Drag Queen Story Hour."
The official, Comptroller General Gene Dodaro, did not appear to know what Greene was talking about.
Even the Natural Resources Committee went off the rails when Democrats tried and failed to reinstate a ban on lawmakers carrying guns in committee rooms, which Republicans removed from the rules.
"I feel like I need [a gun] everywhere here," Rep. Lauren Boebert (R-Colo.) said after Rep. Jared Huffman (D-Calif.) asked whether members feel they need a firearm in committee hearings.
4. 👀 '24 watch: S.C. takes center stage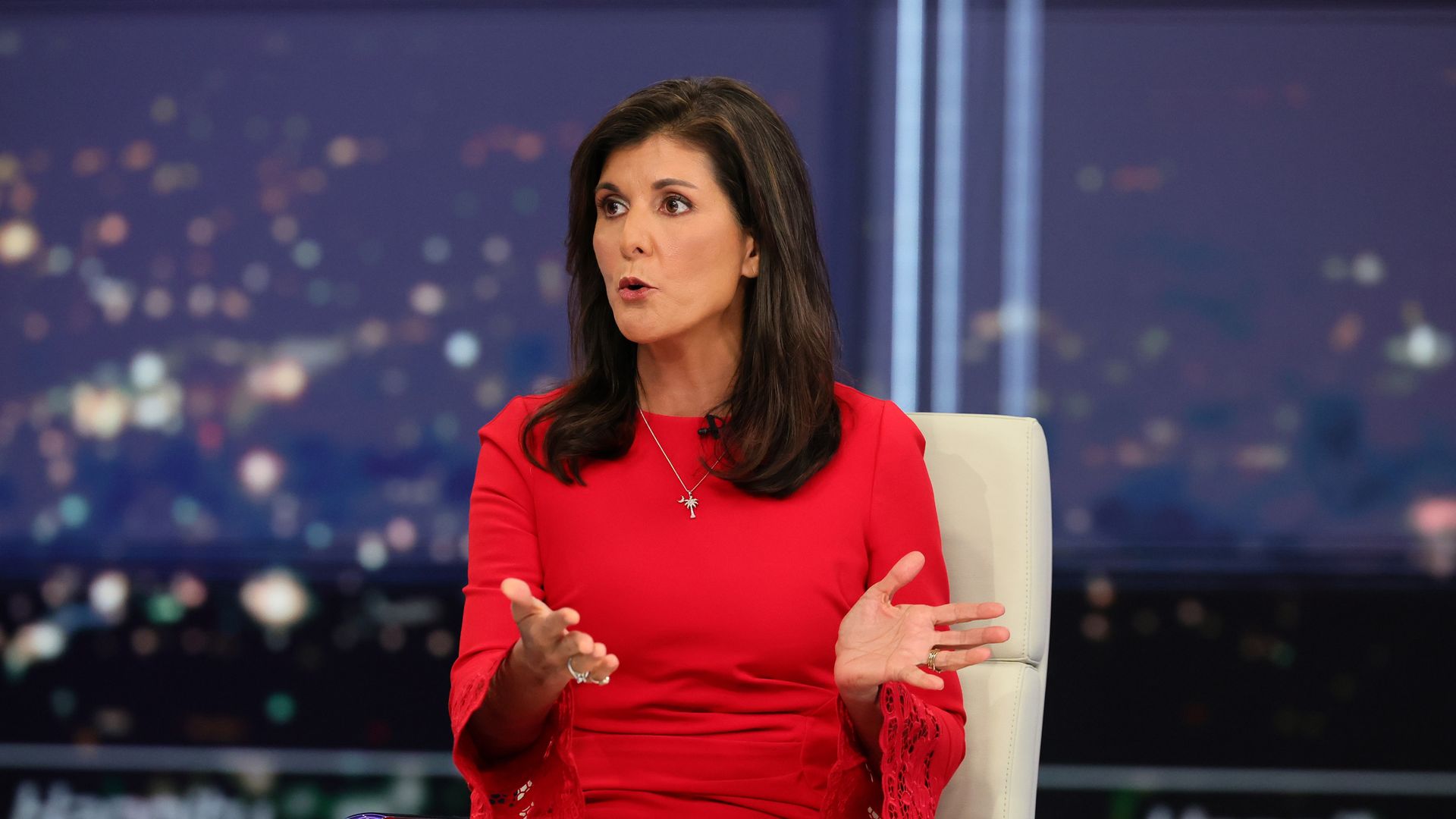 South Carolina — the state credited with saving Biden's 2020 primary campaign, and which he now wants to move to the front of the Democratic primary calendar — could soon produce two GOP presidential candidates.
Former South Carolina Gov. Nikki Haley will launch her campaign Feb. 15, betting big on the country's desire for a younger generation of leaders.
South Carolina Sen. Tim Scott announced today that he'll embark on a listening tour Feb. 16 focused on "Faith in America," with the first stop in his home state and the second in Des Moines, Iowa.
What they're saying: Sen. Lindsey Graham (R-S.C.) has already endorsed Trump for president, but praised Haley today as "a great addition to the mix."
"I think [Scott] is probably on everybody's shortlist for V.P.," Graham added, saying there's "nobody I admire more" than his fellow South Carolina senator.
5. U.S. mourns Tyre Nichols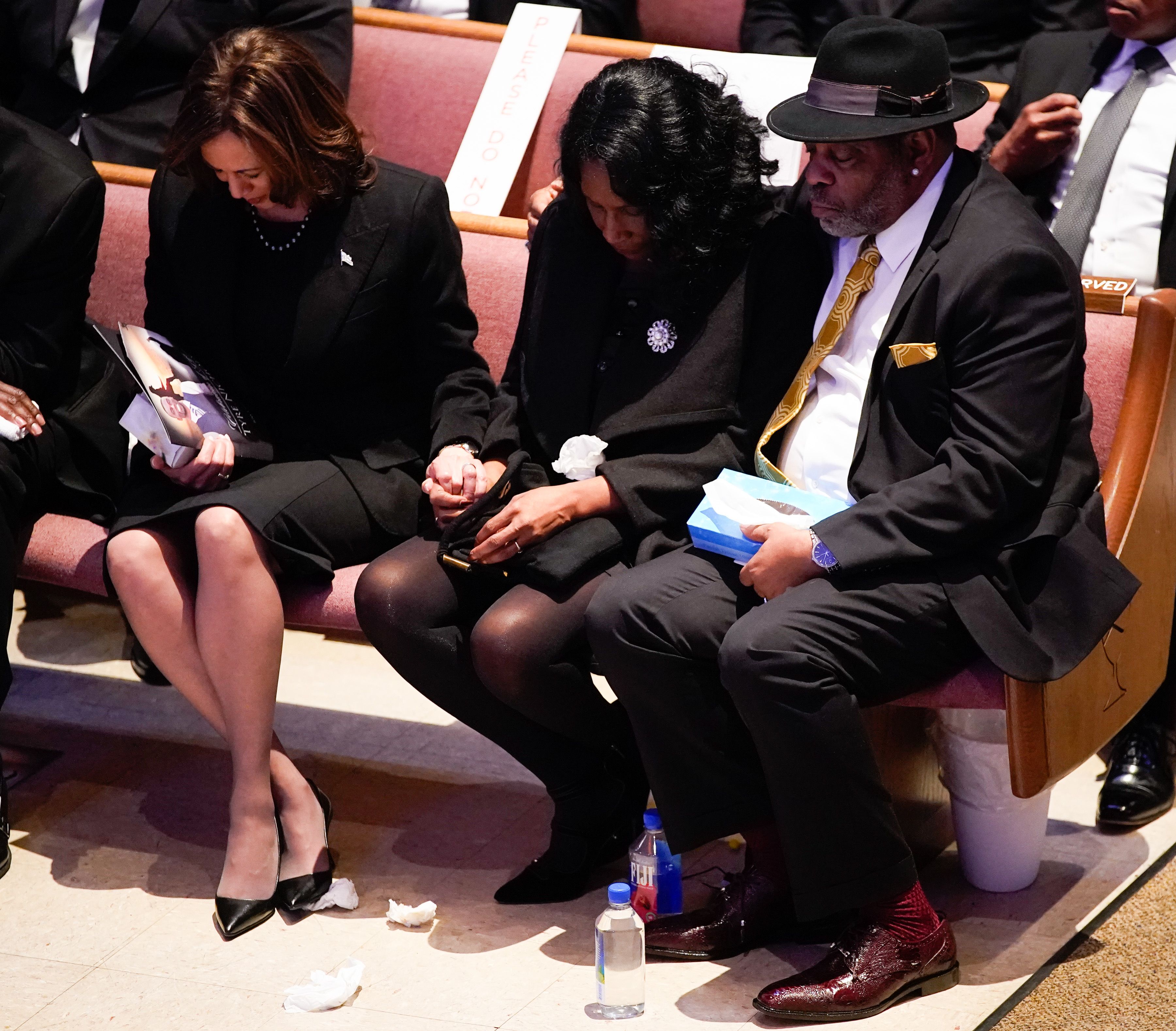 Vice President Kamala Harris holds the hand of RowVaughn Wells, the mother of Tyre Nichols, during the funeral service today at Mississippi Boulevard Christian Church in Memphis, Tennessee.
📬 Thanks for reading. This newsletter was edited by Zachary Basu and copy edited by Brad Bonhall.