Axios Sneak Peek
August 04, 2022
Welcome back to Sneak. Smart Brevity™ count: 918 words ... 3.5 minutes.
🇺🇸 Situational awareness: Flags at the White House and U.S. Capitol are flying at half-staff to mourn Rep. Jackie Walorski (R-Ind.), who died in a tragic car accident this afternoon.
1 big thing: The next AOC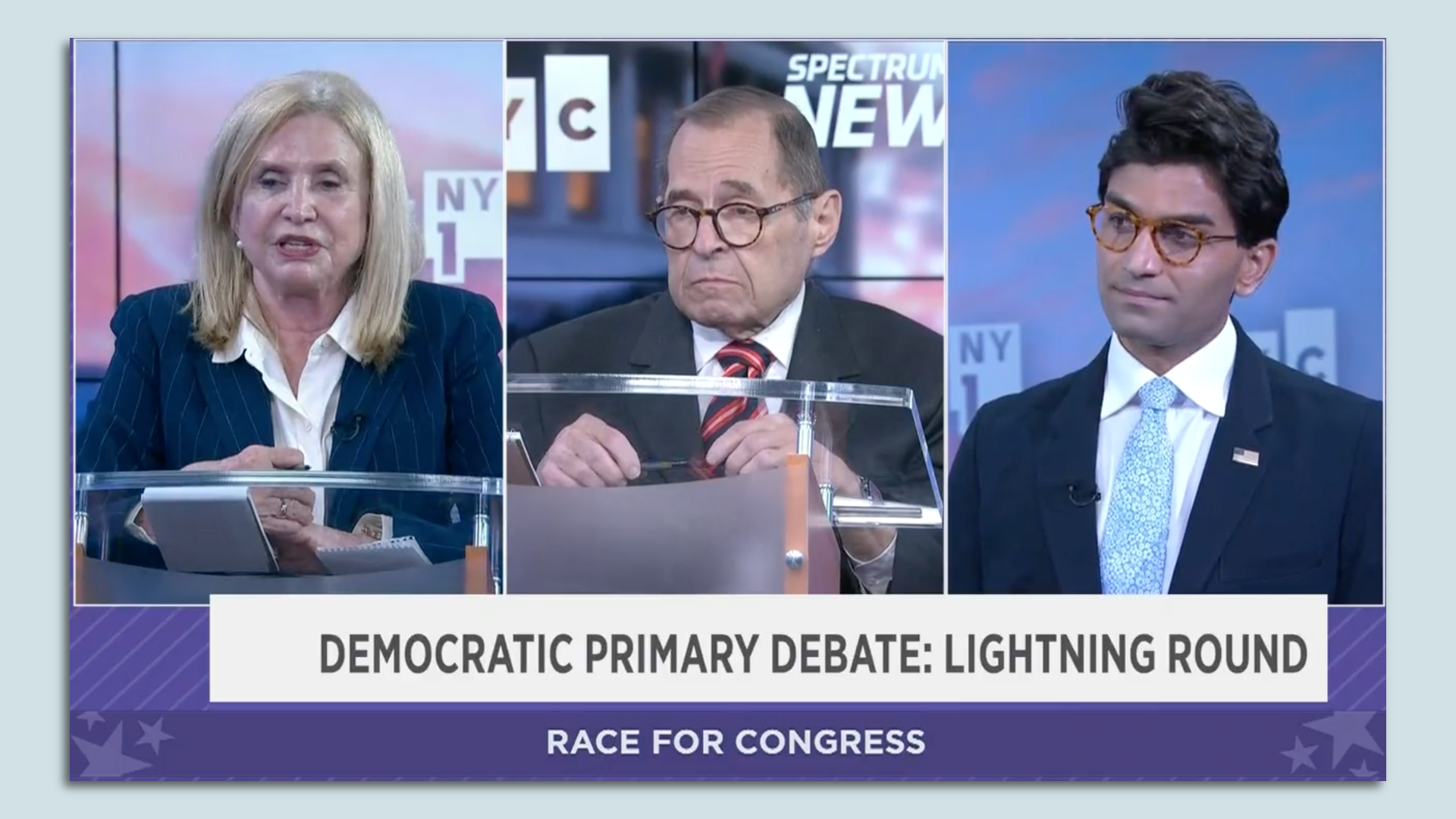 Three of the House's highest-ranking Democrats — Reps. Jerry Nadler, Carolyn Maloney, and Sean Patrick Maloney of New York — are fending off progressive insurgents hoping to force the generational change that party leadership has promised.
Why it matters: The 2022 midterms could become the third cycle in a row that a powerful party elder in New York is upset by a younger challenger running to their left.
In 2018 it was Rep. Joe Crowley, then-chair of the House Democratic Caucus, who lost to Alexandria Ocasio-Cortez, a bartender and community organizer who's now a national progressive star.
Two years later, former House Foreign Affairs Committee Chair Rep. Eliot Engel was caught flatfooted by Jamaal Bowman, an educator and close ally of Ocasio-Cortez.
Driving the news: Suraj Patel, a 38-year-old lawyer and self-described "Obama Democrat," is hoping to take out not one, but two incumbents whose districts were combined into New York's 12th: Nadler, the chair of the House Judiciary Committee, and Carolyn Maloney, chair of the House Oversight Committee.
Patel came within four points of beating Rep. Maloney in 2020, which was a significant improvement from the first time he challenged her in 2018.
In New York's 17th district, Rep. Sean Patrick Maloney — chair of the Democratic Congressional Campaign Committee — is up against state Sen. Alessandra Biaggi, 36, who won her current seat by taking out an incumbent.
The intrigue: At a debate Tuesday night, Patel was the only candidate to say President Biden should run for re-election. Nadler dismissed the question as a distraction, while Carolyn Maloney said she didn't believe Biden would run in 2024.
Maloney later cleaned up her comments on Twitter, saying she would "absolutely" support Biden if he runs.
What they're saying: "This generational change moment isn't about age; it's about urgency," Patel told Axios. "Voters tell me all they time they want someone to acknowledge the challenges we're facing."
Between the lines: Although these long-shot challengers are running to the left of the incumbents, don't expect Patel or Biaggi to align themselves exclusively with the Squad.
"I would describe myself as a progressive with an independent spirit," said Biaggi, who's earned support from Ocasio-Cortez and activist groups like the Sunrise Movement and Working Families Party.
The other side: Nadler and Carolyn Maloney told Axios they don't see Patel as a threat.
Sean Maloney also argued the forces that boosted Ocasio-Cortez and Bowman were "cresting" by 2020, and now "it's pretty clear the energy on the socialist left has been decreasing, not growing."
2. 🗳️ Primaries test election denial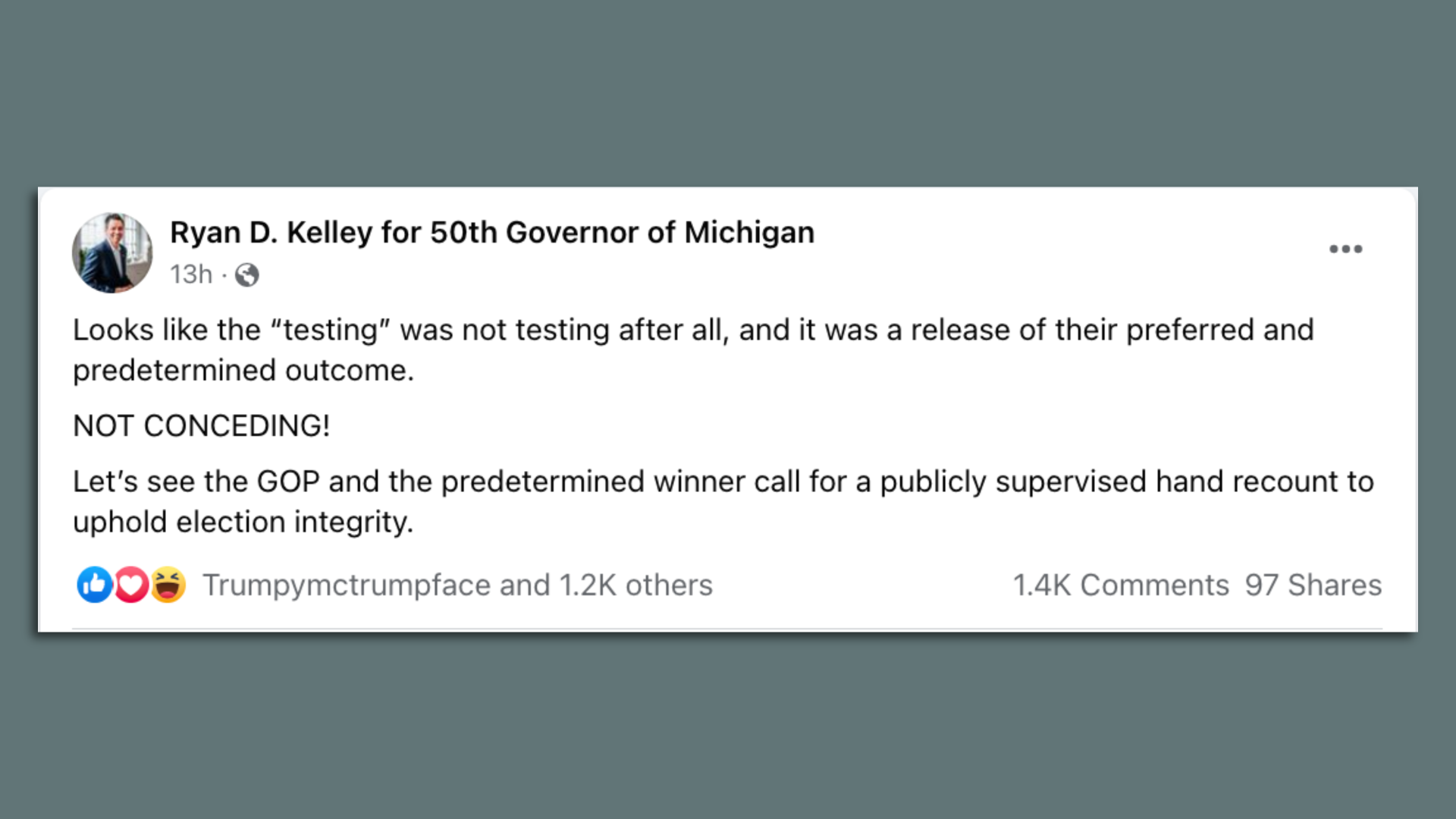 A growing number of Republican candidates this cycle are refusing to concede elections they indisputably lost, promoting conspiracy theories about the results and engaging in local battles over certification, Axios' Andrew Solender reports.
Why it matters: The undercurrent of election denialism pervading the 2022 midterms is bubbling to the surface as more Trump-inspired candidates are tested in primaries.
3. 🧀 RNC eyes Milwaukee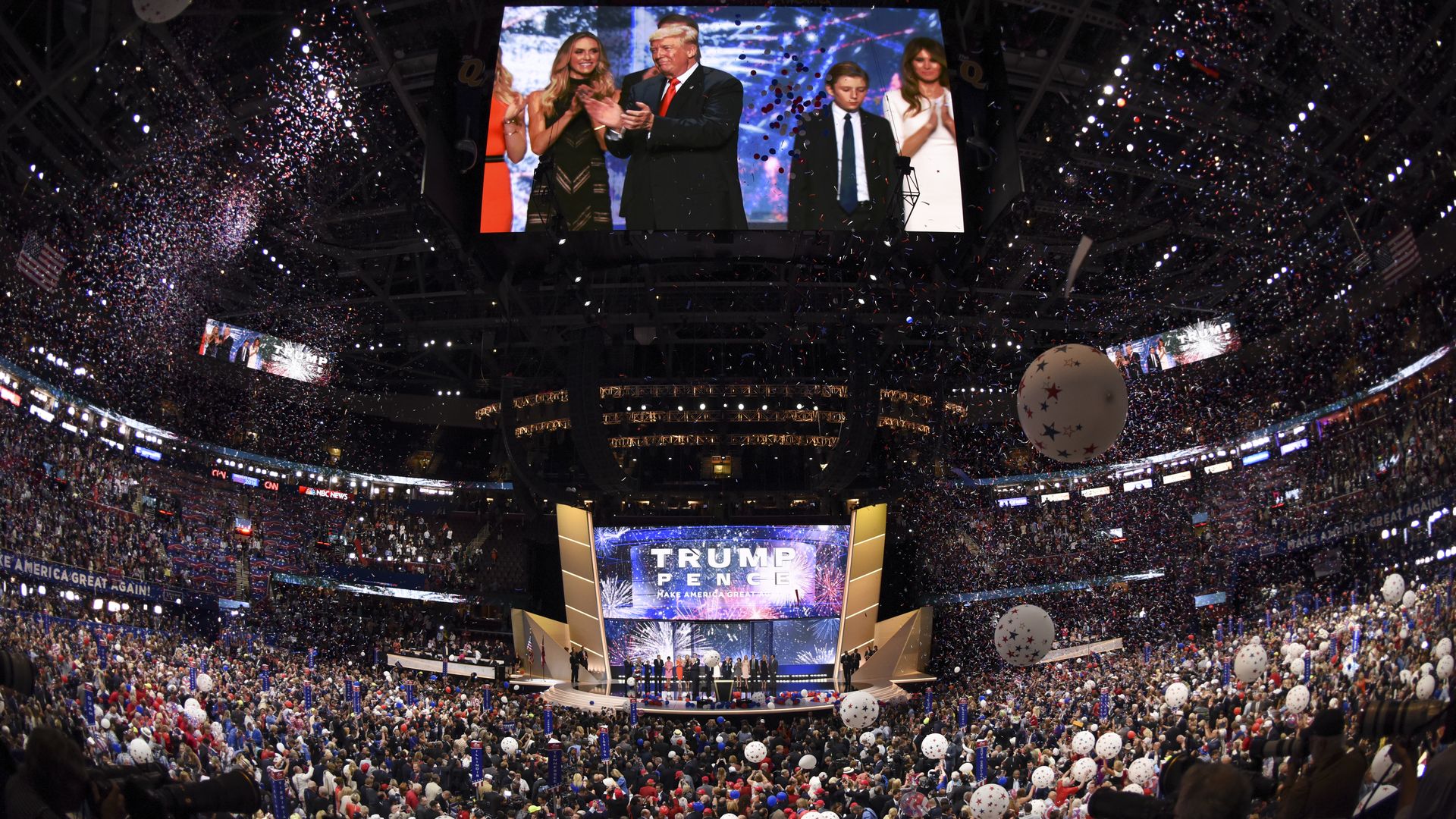 The 2024 Republican National Convention is poised to take place in Milwaukee, drawing GOP candidates, operatives and a flood of attention to a state former President Trump lost just two years ago, Alexi writes.
The RNC is expected to rubber-stamp Milwaukee as the official location on Aug. 5, after Nashville city council members voted yesterday to reject a draft agreement to host the convention.
Why it matters: Republicans are laser-focused on flipping Wisconsin red after Joe Biden eked out a 20,000-vote victory in a key battleground state that had helped propel Trump to the presidency in 2016.
Between the lines: Milwaukee would be in the unusual position of hosting national conventions for rival parties in consecutive presidential elections.
4. 📈 Charted: Dems' social media gains
House Speaker Nancy Pelosi (D-Calif.), Rep. Eric Swalwell (D-Calif.) and three members of the Jan. 6 committee added the most social media followers across four platforms in July, according to a tally by Majority Leader Steny Hoyer (D-Md.).
Why it matters: The thirteenth annual "Member Online All-Star Competition" reveals how Democratic leadership is prioritizing social media messaging as a way to communicate achievements ahead of the midterms, Axios' Sophia Cai writes.
5. 🇫🇮🇸🇪 Parting shot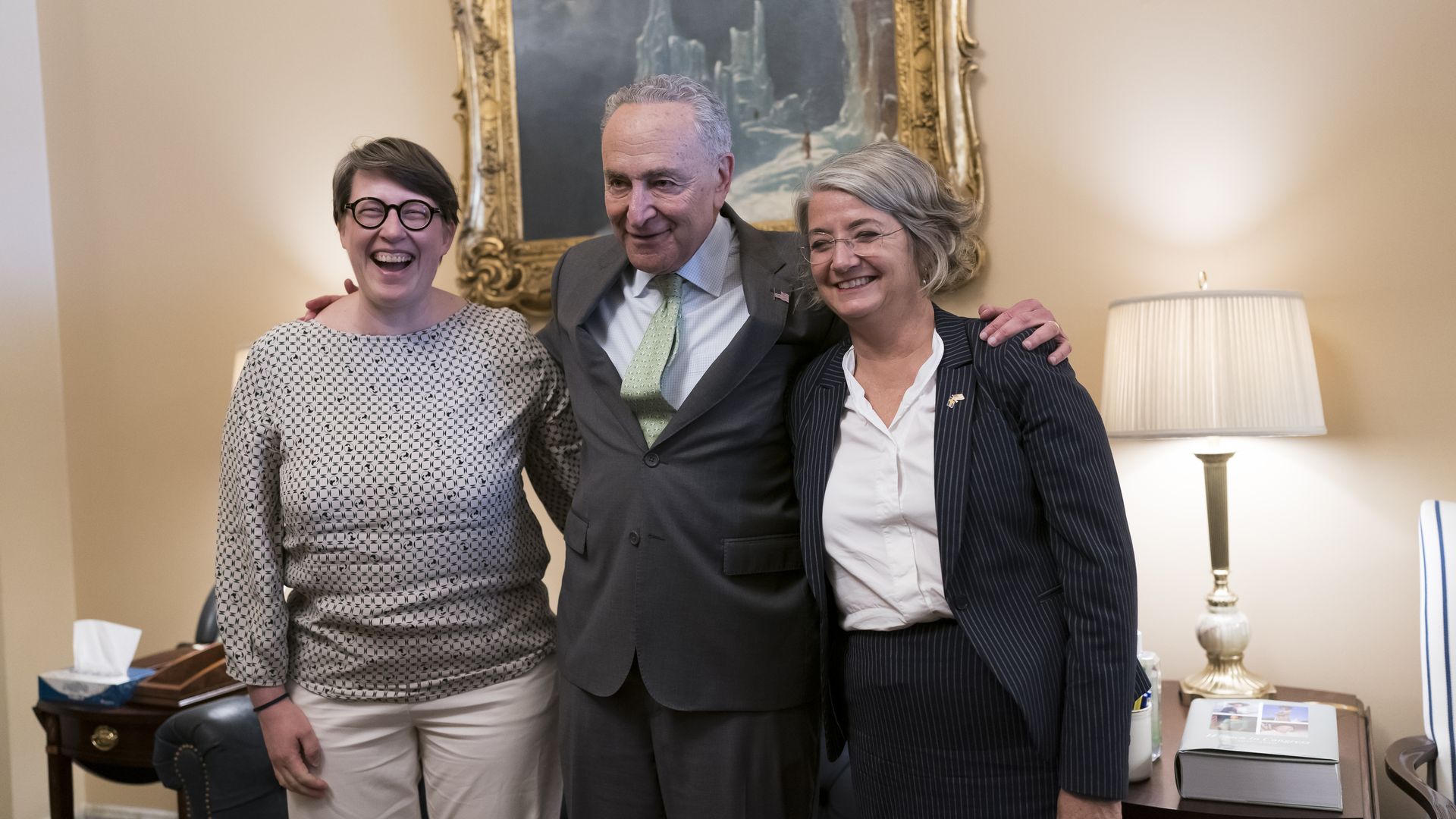 Senate Majority Leader Chuck Schumer (D-N.Y.) poses with Paivi Nevala (L), minister counselor of the Finnish Embassy, and Karin Olofsdotter (R), Sweden's ambassador to the U.S., hours before the Senate ratified the two Nordic countries' applications to join NATO.
Sen. Josh Hawley (R-Mo.) was the sole senator to vote against the historic bids, which were precipitated by Russia's invasion of Ukraine.
📬 Thanks for reading! Send us tips or feedback by hitting reply to this newsletter.