Axios Sneak Peek
July 31, 2022
Josh Kraushaar here. Thanks for joining Sunday Sneak Peek, a weekly look ahead at the forces shaping American politics.
Smart Brevity™ count: 1,055 words ... 4 mins. Edited by Zachary Basu.
1 big thing: Left loses momentum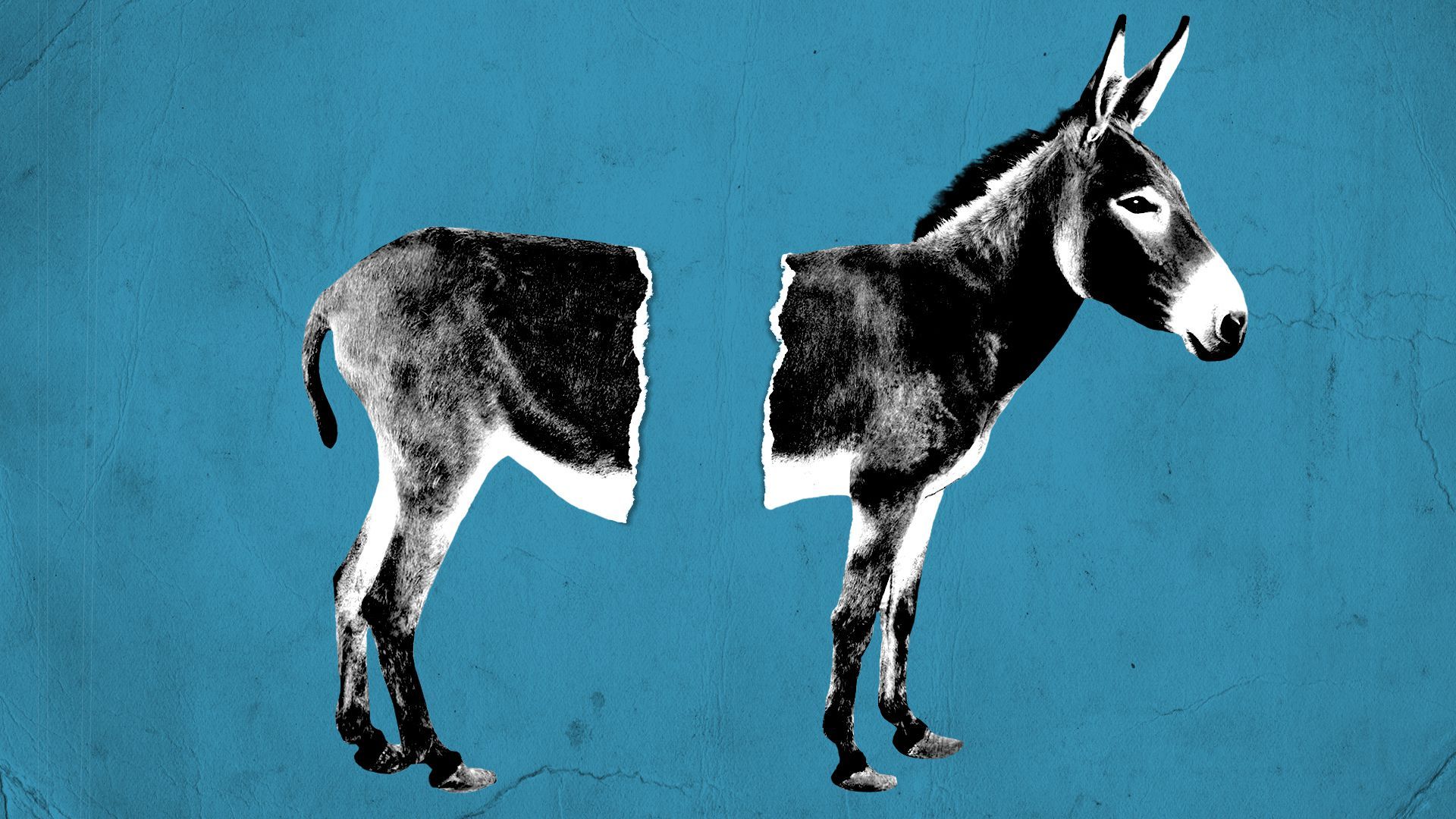 My calculations show the moderate candidate won 14 of 22 congressional primaries this year, when a progressive candidate challenged a more moderate candidate in seats that Dems can win. That's almost two-thirds of the time.
Why it matters: Democrats are tending to nominate pragmatic, electable candidates in a midterm year when they're running uphill.
🔭 Zoom out: Sen. Joe Manchin's (D-W. Va.) support for a scaled-back health care and climate-change bill is the latest moderate Democratic triumph over the party's progressive wing.
Instead of spending trillions on social spending (Build Back Better) that progressives had championed, Manchin's legislation is a narrower bill (Inflation Reduction Act of 2022) that even Larry Summers loves.
If Democrats pass the bill, it'll mark the third major legislative success from the Biden administration in the last month, following a bipartisan gun control bill and legislation investing in U.S. semiconductor production. Both were championed by moderates and backed by more than a dozen Senate Republicans.
🗳️ Zoom in: The biggest moderate victories include a narrow win by Texas Rep. Henry Cuellar, the only pro-life Democrat in the House; a come-from-behind victory by Ohio Rep. Shontel Brown over progressive favorite Nina Turner; and a landslide defeat for former Rep. Donna Edwards against Glenn Ivey in Maryland.
Progressives can tout a few key wins. Pennsylvania Lt. Gov. John Fetterman comfortably defeated Rep. Conor Lamb in Pennsylvania's Senate primary, though he rejected the progressive label during the campaign. In Oregon, attorney Jamie McLeod-Skinner ousted Rep. Kurt Schrader, but faces a challenging fight in the general election.
🧠 Between the lines: Pro-Israel groups have emerged as key bulwarks for the Democratic center, spending aggressively in primaries on behalf of moderate-minded candidates.
Candidates backed by AIPAC's new super PAC or the recently formed Democratic Majority for Israel have won nine of 12 closely contested Democratic primaries where they spent money for favored candidates.
🖼️ The big picture: Gallup data from last year show that the Democratic Party's voters are almost equally split between moderates and liberals: 51% of Democrats identify as liberal, while 49% identify as either moderate or conservative.
But liberals are gaining ground: In 2011, just 39% of Democrats identified as liberal, while 59% considered themselves moderate or conservative.
The bottom line: Liberals make up the smallest share of the electorate. Gallup found a 37% plurality of voters ID as conservative, 36% as moderate and 25% as liberal.
That means Republicans can play to their base and still manage to win elections with a minority of moderates, but Democrats need moderate support to win outside the bluest parts of the country.
2. 🔮 The left's next tests
Another major round of moderate vs. progressive primary showdowns is coming in August, including:
Michigan's 11th District primary (this Tuesday): Because of redistricting, Rep. Haley Stevens is facing progressive Rep. Andy Levin in a primary that has become a proxy battle among Democrats over support for Israel. Stevens, who's supported by pro-Israel groups, has surged ahead in independent polling.
Wisconsin's Senate primary (Aug. 9): In a big win for progressives, Wisconsin Lt. Gov. Mandela Barnes has all but locked up the Democratic nomination after his leading rivals dropped out of the race. The bid to unseat Sen. Ron Johnson would be the biggest test of the Left's political viability in a swing-state general election.
3. 📊 Data of the week: Alienated America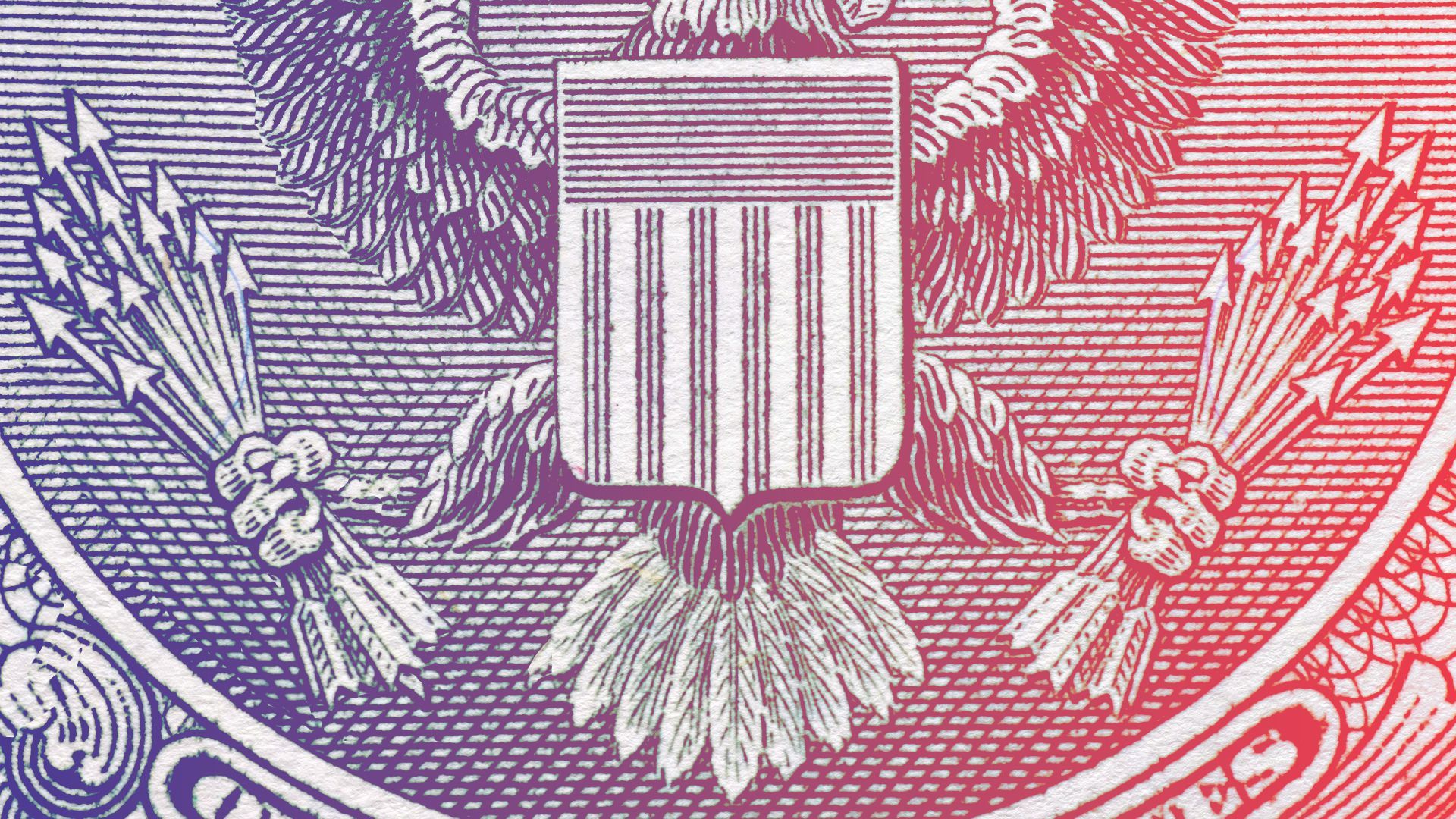 A new poll from the University of Chicago's Institute on Politics found nearly three-quarters of Democratic and Republican respondents viewed the other party as bullies pushing disinformation.
About half of Americans said they've "avoided political discussions with others," according to the poll, conducted in May by Republican pollster Neil Newhouse and Democratic pollster Joel Benenson.
Why it matters: The survey is the latest evidence of how politics has consumed Americans' everyday lives to an unhealthy degree.
Many say they've lost friends or avoided relatives over political disagreements.
4. 🗳️ Play of the week: Jan. 6 pitch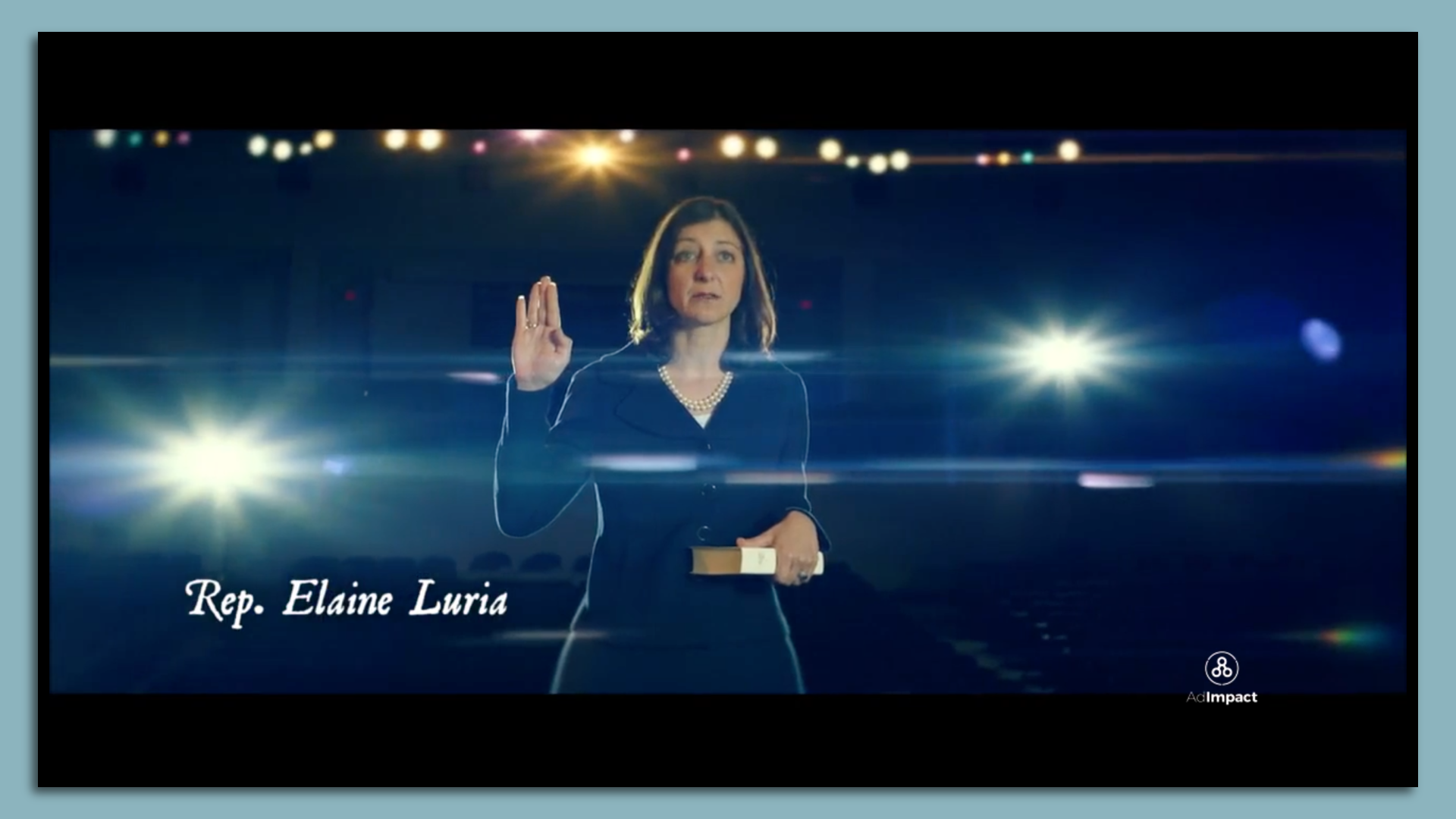 Virginia Rep. Elaine Luria — a moderate Democrat from military-heavy Tidewater — is focusing her tough re-election campaign on her role as a member of the Jan. 6 committee.
Luria, a Navy veteran, touted her efforts to defend democracy in her campaign's first ad: "We can't let something like this happen again. People might say: 'Well, why would you do that? You might not get reelected.' I don't care — because I did the right thing."
Her latest ad continues with the Jan. 6 theme, showing footage of the rioters and prominent Trump defenders in Congress and on Fox News. "I approve this message — but it will take all of us to protect democracy," Luria says.
Why it matters: Although the Jan. 6 hearings have generated copious media attention, polls show most Americans do not rank the revelations about Trump's behavior as a top voting issue.
🖼️ The big picture: Luria is facing Republican state Sen. Jen Kiggans, a former Navy helicopter pilot, in one of the most closely contested battlegrounds in the country.
5. 📱Spot of the week: Iowa surprise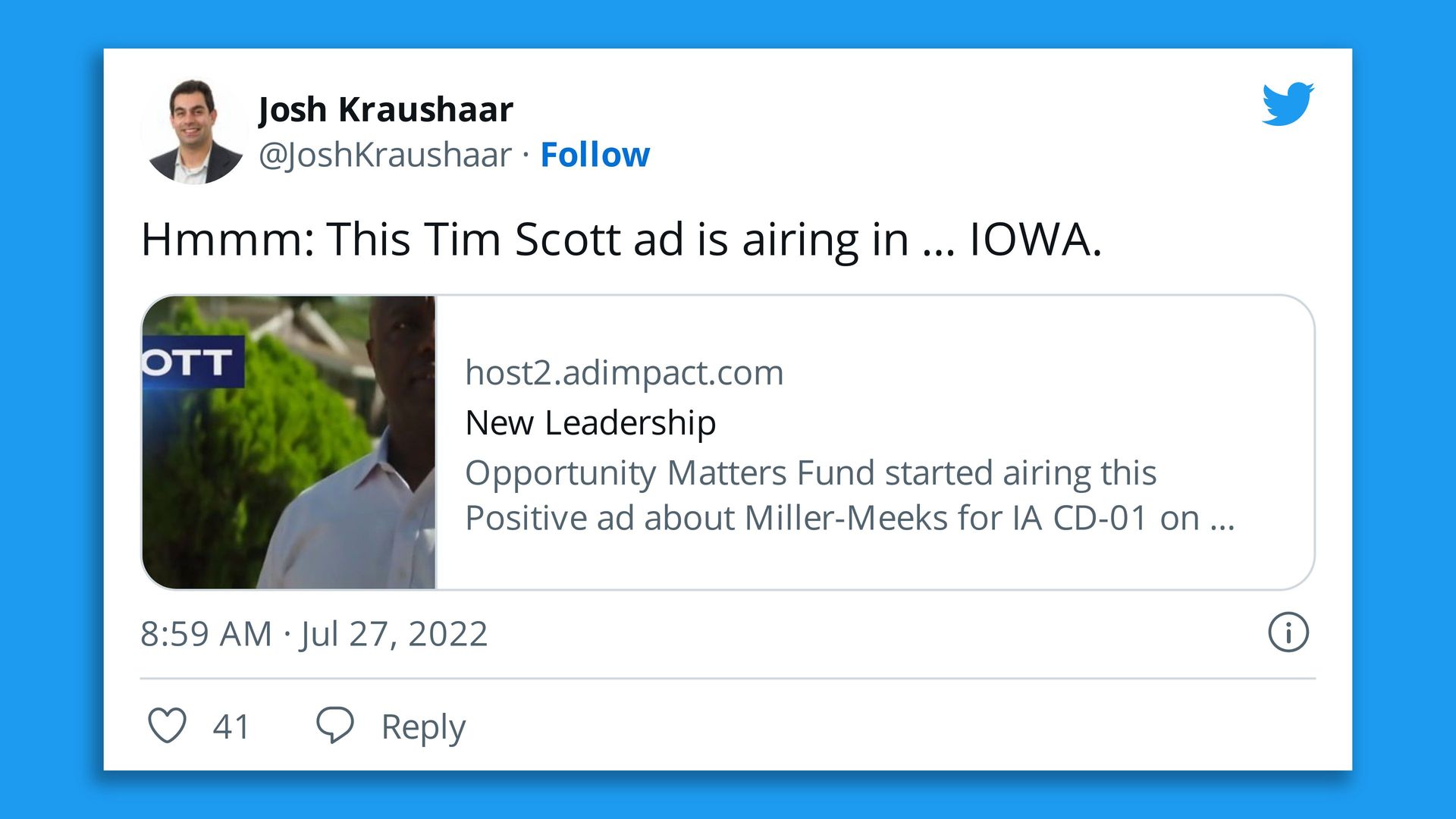 Sen. Tim Scott (R-S.C.), long mentioned as a potential 2024 presidential contender, is showing more public signs of making a run.
Scott's political group, the Opportunity Matters Fund, went up with a pair of ads in Iowa promoting the candidacies of Reps. Marianne Miller-Meeks and Ashley Hinson.
🔭 Zoom out: This isn't Scott's first political foray in Iowa. He headlined an Iowa state party reception with Sen. Joni Ernst in June, and he'll be back next month for Hinson's annual barbecue fundraiser.
6. 👀 Races to watch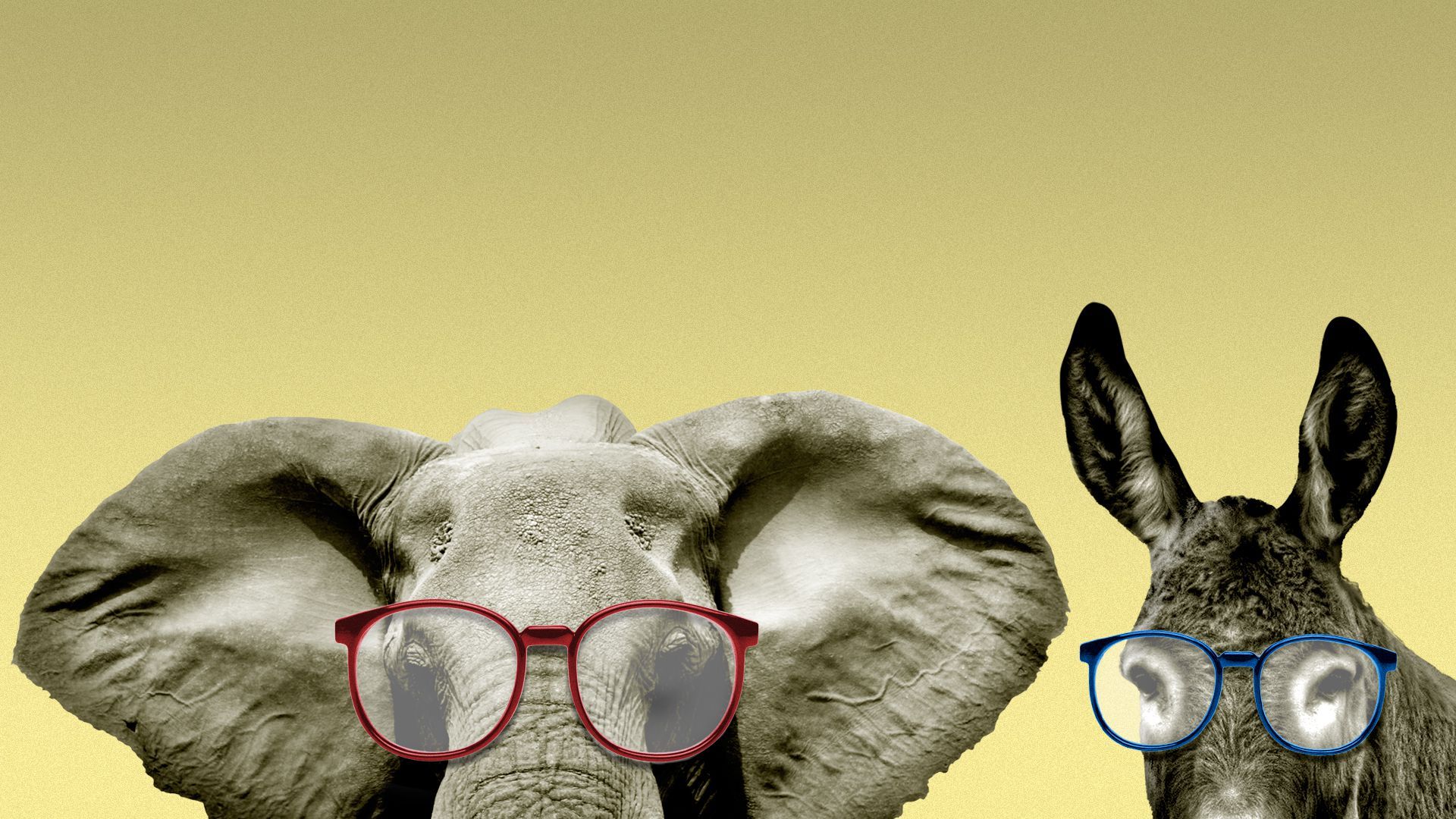 Two August special elections will offer a tantalizing preview of the political environment in the run-up to the midterms:
Minnesota's 1st District (Aug. 9, Trump +10 district): This seat should be an easy hold for Republicans after they nominated pragmatic former state Rep. Brad Finstad. The Democratic nominee is Jeff Ettinger, the former CEO of Hormel Foods, and he's running as a pro-business moderate. If Dems run a close race here, it's a sign their base is showing enthusiasm after the Roe ruling.
New York's 19th District (Aug. 23, Biden +2 district): Both parties are watching this race closely as a test of midterm messaging. Democratic nominee Pat Ryan, an Iraq war veteran, aired his first ad, touting his support for abortion rights. Republican Marc Molinaro followed with a spot decrying "rising crime and runaway inflation" under Democratic government. If Republicans can't turn out their voters in this political environment, it's a red flag for the midterms overall.
📬 Thanks for reading. Please invite your friends to sign up here.