Axios Seattle
March 01, 2023
It's Wednesday! Still easing in? That's OK!
☁️ Today's weather: Mostly cloudy. High near 44, but the wind chill will make it feel between 24 and 34.
🎶 Situational awareness: Check out the newly announced lineup for this year's Capitol Hill Block Party, which will take place July 21-23.
Today's newsletter is 942 words — a 3.5-minute read.
1 big thing: Hotter temps will change the trees that thrive here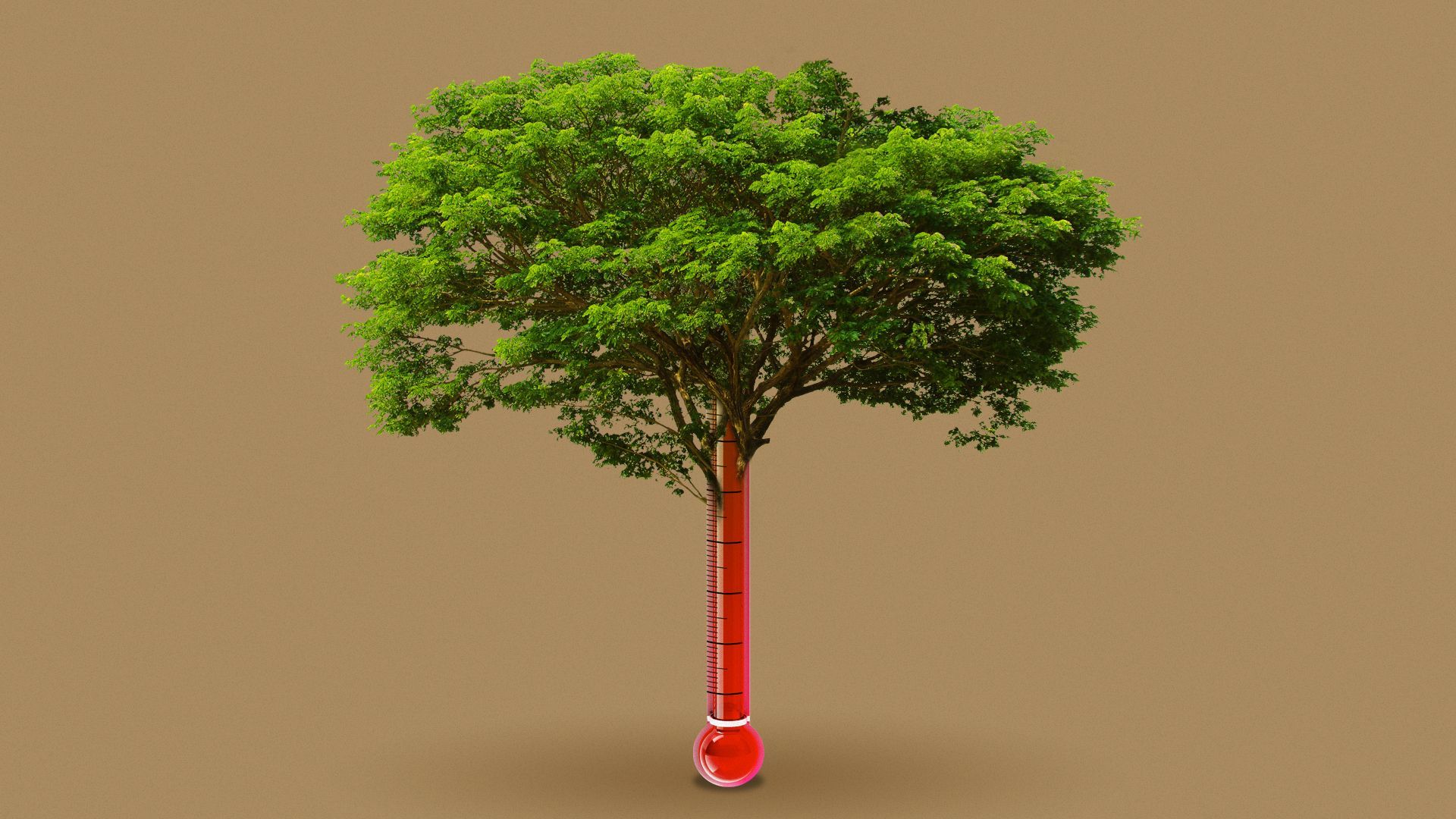 Seattle tree lovers have long relied on historical success and "hardiness" maps specific to our region to know what species to plant where and when. A new map based on U.S. Forest Service data and climate predictions indicates that could be changing soon.
Why it matters: The new map highlights coming transformations and shows all zones are getting warmer, meaning the trees that have historically done so well in the Pacific Northwest may not survive the future, Pete Smith, the Arbor Day Foundation's urban forestry program manager, told Axios.
What they're saying: "We need trees that can survive today's climate and the future climate," he said. "Diversify, diversify, diversify. Think of it like investing in an index fund instead of a stock."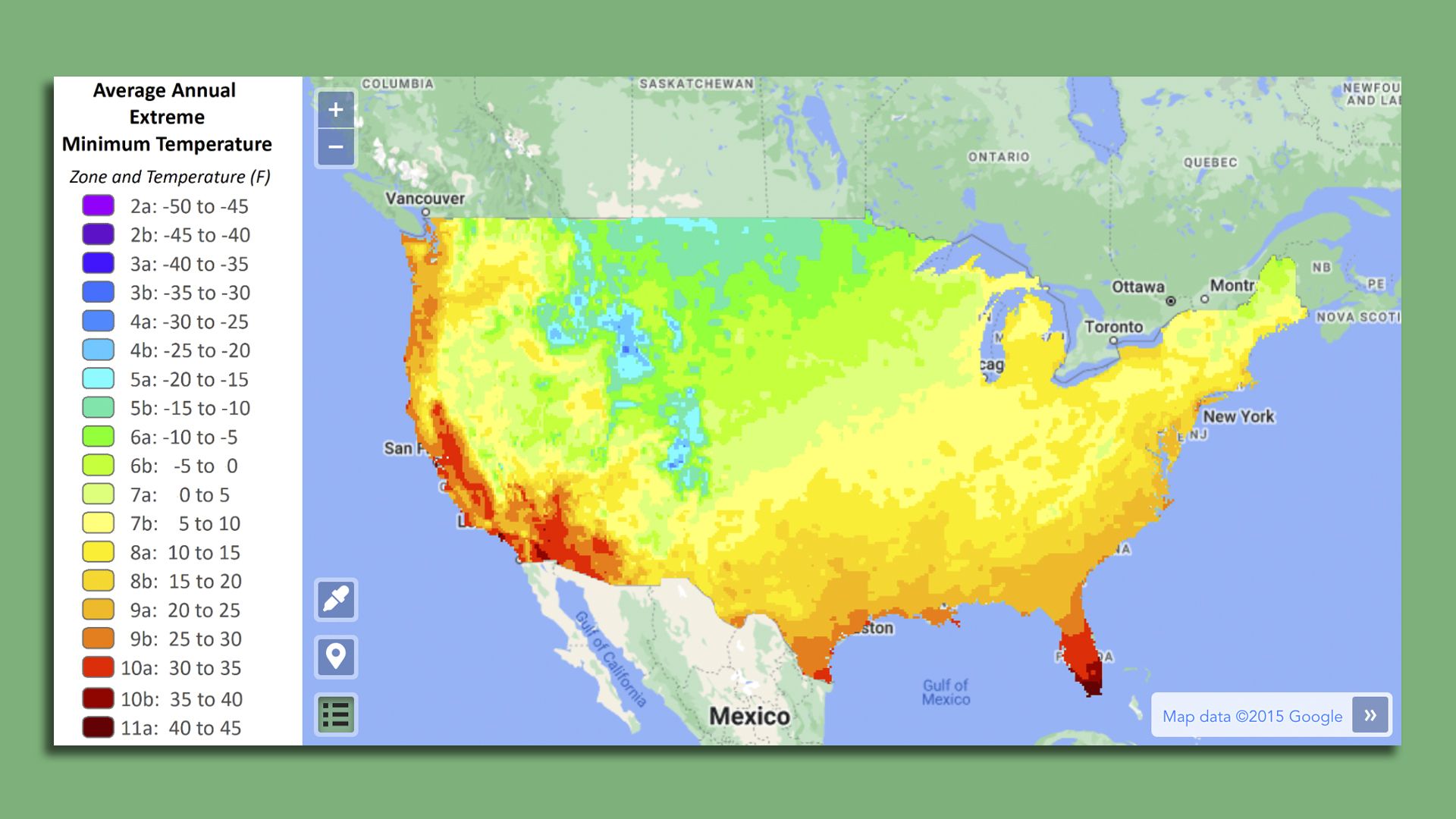 The big picture: Trees are no longer considered a luxury or things that are nice to have, Arbor Day Foundation CEO Dan Lambe told Axios Seattle.
It is now understood that trees are "must haves," he said, and planting them is among the most important things people can do to battle global warming and create livability and equity in cities and towns.
Go deeper: While the Seattle area is well-known for having micro-climates with a range of hardiness, the new map shows that overall the region will likely transition from USDA Zones 8a and 8b to Zones 8b and 9a by 2040.
Though that may not sound particularly dire, keep in mind that Zone 9 includes central Florida, southern Louisiana and Texas. Its average minimum temperature range is 20°F to 30°F,  five degrees warmer than our current zone. 
Of note: Warmer overnight lows "can unlock all sorts of things in nature," said Smith. "We have lots of native pest populations that are kept in check by cold temperatures."
Imagine the devastation, he said, to our region's conifers from an infestation of the mountain pine beetle. "Our forests may be at real risk."
2. How to pick trees for the next 100 years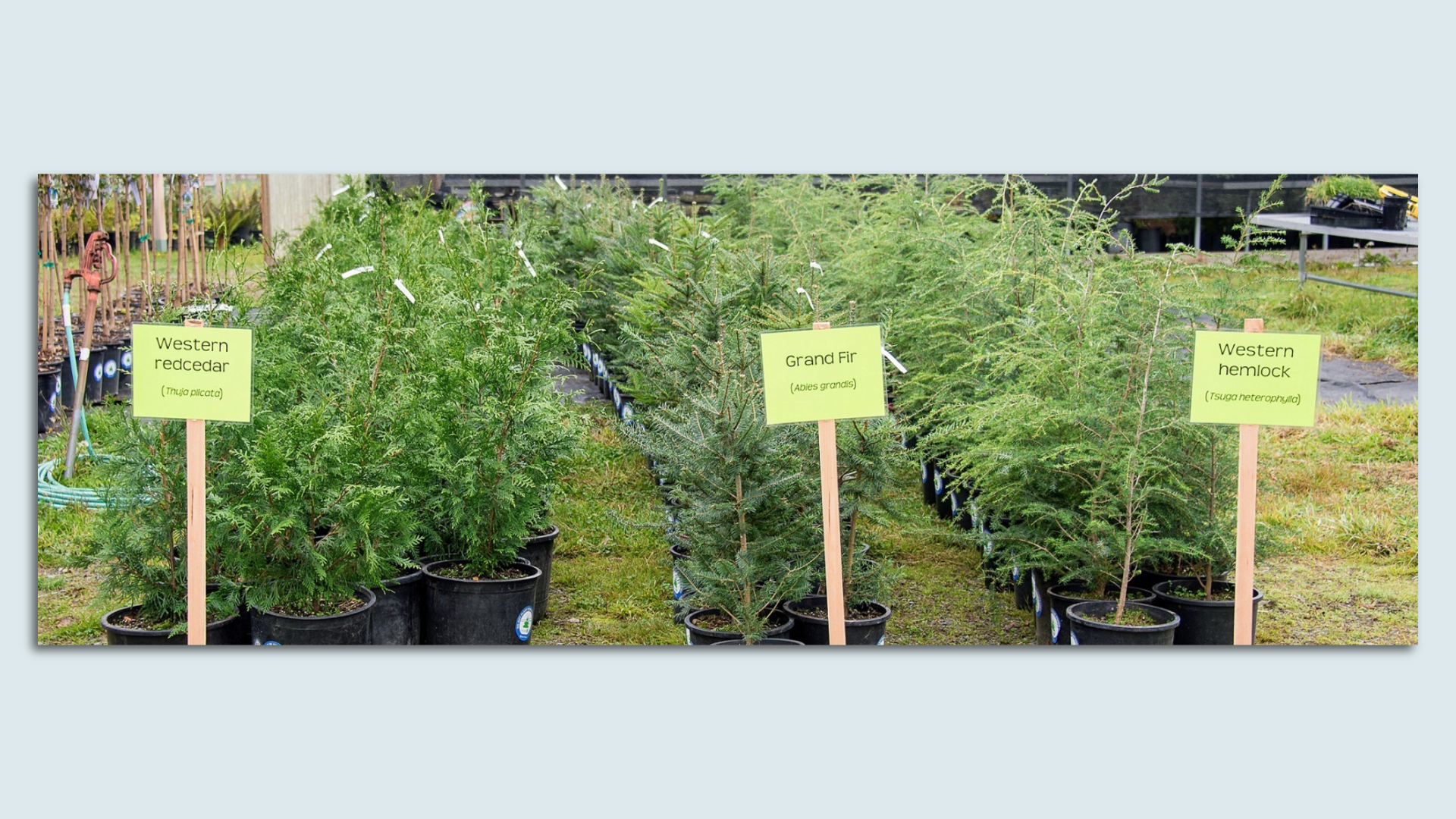 Let's say you believe that planting trees is a good thing and also that the world is getting warmer, but feel a little overwhelmed about where to start.
We asked Pete Smith from the Arbor Day Foundation to give us some guidance on how to select trees to plant in the Seattle area that have a good chance of surviving the next 50 or 100 years.
His advice: Start with the Seattle Department of Transportation's Tree Selection Guidance Tool, which contains detailed information about 152 different species.
When you find species you like, cross reference them by looking for information about their tolerance for warmer climates as well as their resistance to pests.
For example, the Homestead elm or Ulmus "Homestead" is listed as being drought tolerant on SDOT's site. A search for scholarly articles showed the tree has good immunity to Dutch elm disease and flighted spongy moths and has generally good heat tolerance.
Think beyond natives and the conifers that have historically dominated our region, he said. Lots of East Coast trees fare well on the West Coast.
For those looking for more help, here are some species he thinks are worth a closer look:
Thrives well here and is non-invasive.
Also known as a Chinese scholar tree, it has beautiful creamy white or delicate yellow spring flowers, a wonderful shape and works well in yards and parks.
3. Gas prices creep up in Seattle area
Gas prices in the Seattle metro area were far above the national average last month, with local drivers spending an average of $4.26 per gallon as of early February, per GasBuddy data.
What's happening: Those prices are up 2% year over year, and up 3% from January — but they're a big drop from the peaks seen last June and October, when gas topped $5 a gallon in and around Seattle.
Zoom out: Nationally, gas cost about $3.40/gallon in February — down 6% year over year, but up 2% from January.
Why it matters: More than three-quarters of American commuters drive to and from work, meaning they're particularly sensitive to the ebbs and flows of prices at the pump — especially as other basic goods also become more expensive.
Driving the news: Oil prices spiked last year amid uncertainty over Russia's invasion of Ukraine and the economic sanctions against Russia — a major oil producer — that followed.
Zoom in: The Seattle area's gas prices last month trailed those in the San Francisco metro, where gas costs an average of $4.76 per gallon in early February.
Houston-area drivers enjoyed some of the cheapest prices nationwide, at just $2.93/gallon at the start of last month.
4. Morning Buzz: Housing plan hits roadblocks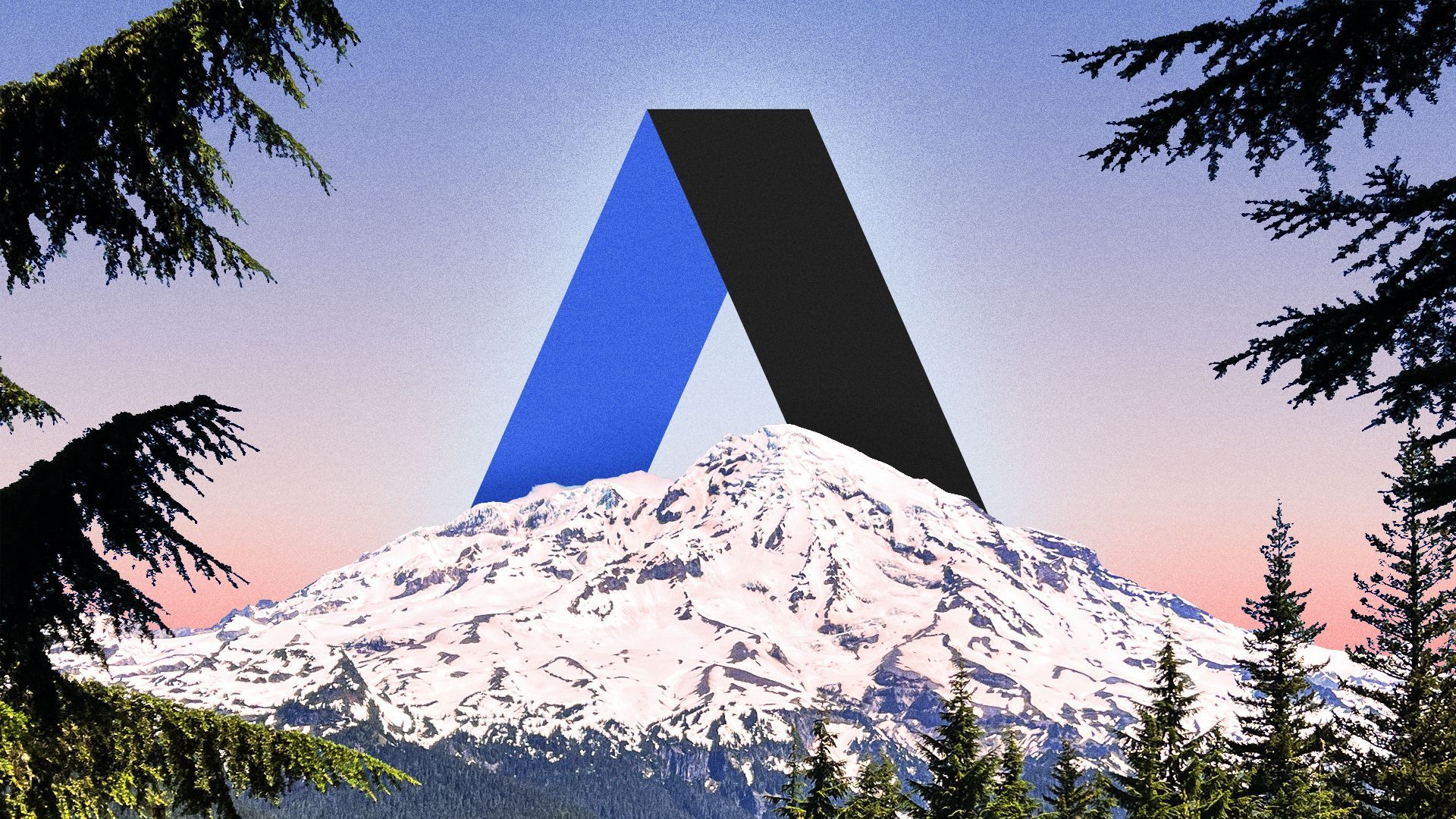 📰 An ambitious yearlong plan to house everyone who is living outdoors in downtown Seattle and the Chinatown International District has fallen short of its goal. (Seattle Times)
🏛 A bill in Washington's Legislature would let transgender people get their name change records sealed, with the goal of protecting them from future harassment. (AP)
🐱 Firefighters in Snohomish County rescued a cat that got stuck in a car's engine. (KOMO)
💼 Former Seattle Deputy Mayor Kendee Yamaguchi has been selected for a position in the Biden administration. (Seattle Times)
5.👃 What's Washington's official aroma?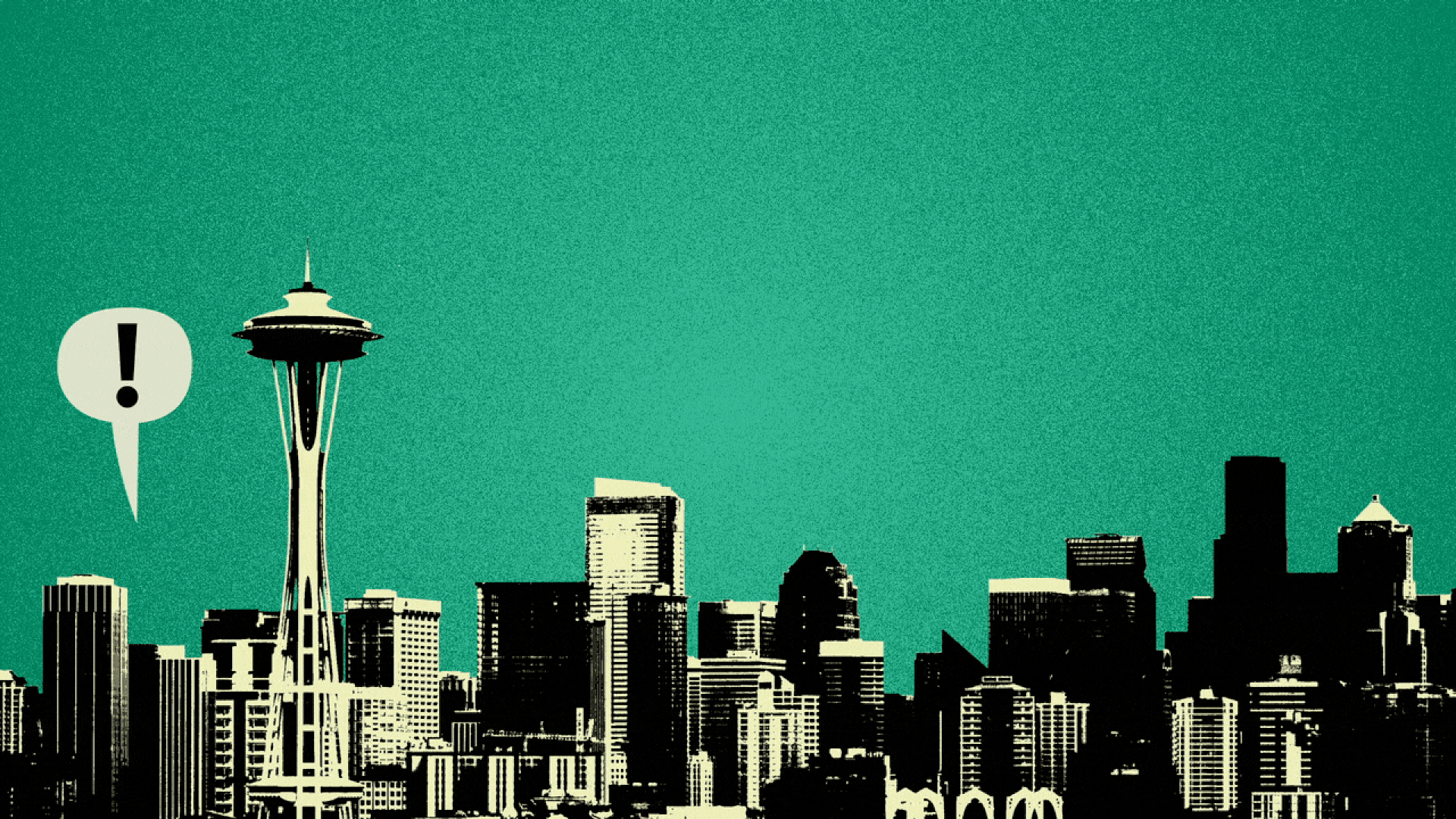 Down south, New Mexico wants to make roasted chiles the official state aroma.
State of play: It made us wonder … what's Washington's official aroma?
Melissa's thought bubble: The smell of moss and sogginess is omnipresent this time of year, of course. (And I'm not saying that's a bad thing!)
But surely there's a whiff of something else that describes our fine state of Washington.
So what should our official aroma be? Hit reply and share your ideas.
💧 Melissa is enjoying the smell of fresh rain on her morning walks — as long as it's not simultaneously pouring on her head.
🌲 Clarridge is rethinking her obsession with conifers and worrying about the Douglas firs she just planted and the Western cedars she has germinating.
This newsletter was edited by Rachel La Corte and copy edited by David Chiu.