Axios Seattle
June 22, 2022
Welcome to Wednesday!
☁️ Today's weather: Cloudy with a chance of drizzle early. High near 65.
☀️ Situational awareness: It took until June 21, but the 76 degrees attained in Seattle on Tuesday prevented 2022 from becoming the year with the latest recorded date for reaching at least 75 degrees in the city.
That distinction still belongs to 2010, which didn't record its first 75-degree day until June 23, per the National Weather service.
Today's newsletter is 984 words — a 4-minute read.
1 big thing: Blocking hospital mergers that would limit abortions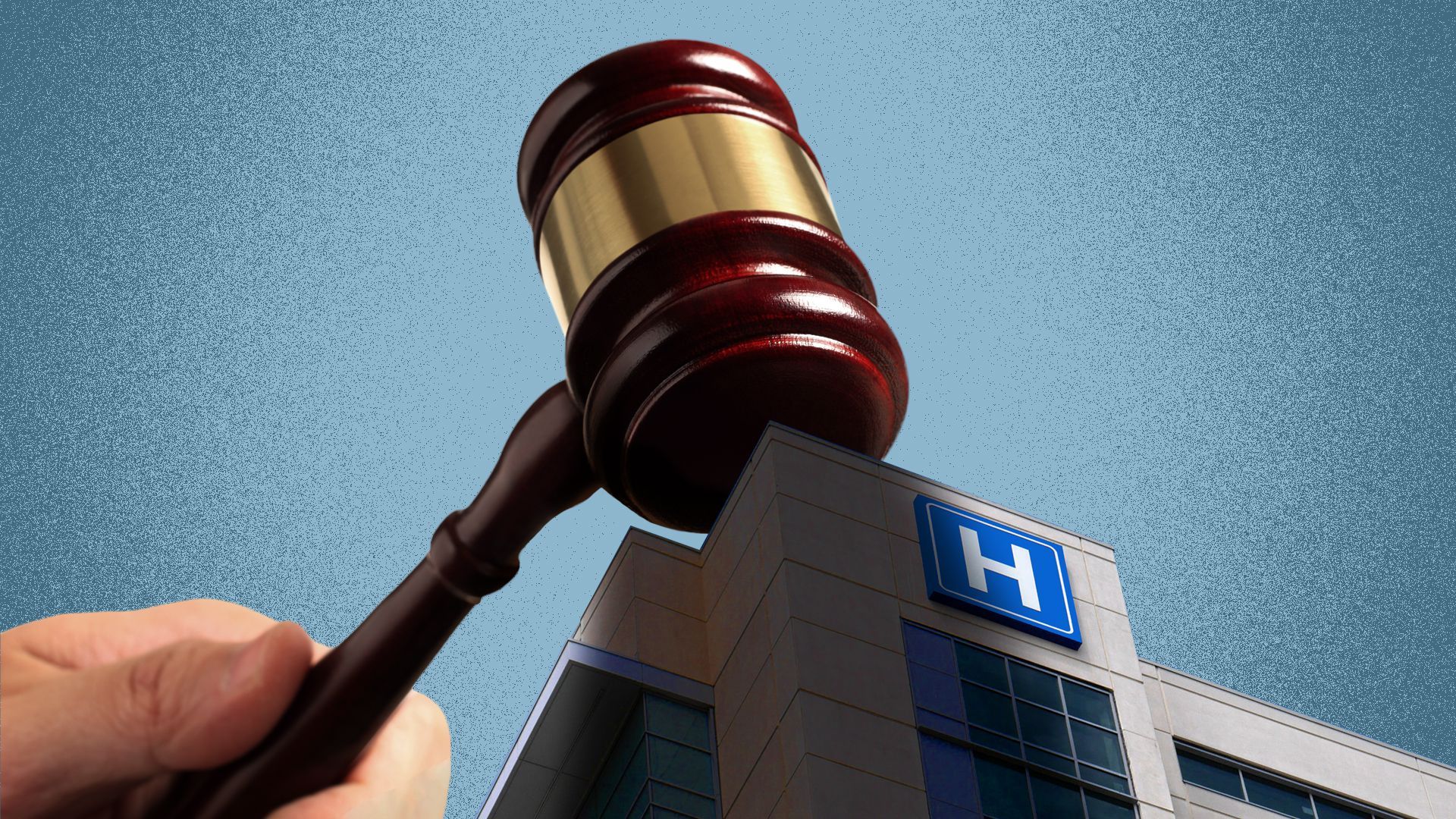 Democrats in Washington state want new authority to block mergers involving faith-based hospitals if those deals would limit abortion access.
Why it matters: Now that the U.S. Supreme Court appears poised to overturn Roe v. Wade, Gov. Jay Inslee and other Democrats say ensuring people can access abortion is more important than ever.
State of play: Although Washington voters have embedded abortion protections in state law, religious hospitals can still choose not to provide abortion services.
This year's Senate Bill 5688 aimed to give the state attorney general power to block hospital mergers if they would limit access to abortion care, gender-affirming care or physician-assisted suicide.
While the bill failed to pass in the 2022 legislative session, Inslee said he wants to see the measure move forward next year.
What they're saying: "It doesn't do you a lot of good if you have the legal protection — if you are safe from the Republican Party and the Supreme Court — but there's no one to provide the service," Inslee told Axios in an interview last week.
The other side: Opponents of SB 5688 said the bill would impose onerous requirements that would hinder small medical providers' ability to partner with larger systems.
"This bill would stop almost all health care transactions, even those that benefit communities," said Douglas Ross, a law instructor at the University of Washington, during a January public hearing.
What's next: The bill sponsor, state Sen. Emily Randall (D-Bremerton), said she's preparing to reintroduce the measure for the legislative session that starts next January.
Flashback: At least two recent hospital mergers have led to changes in the availability of abortion in Washington.
2. Court upholds Seattle payroll tax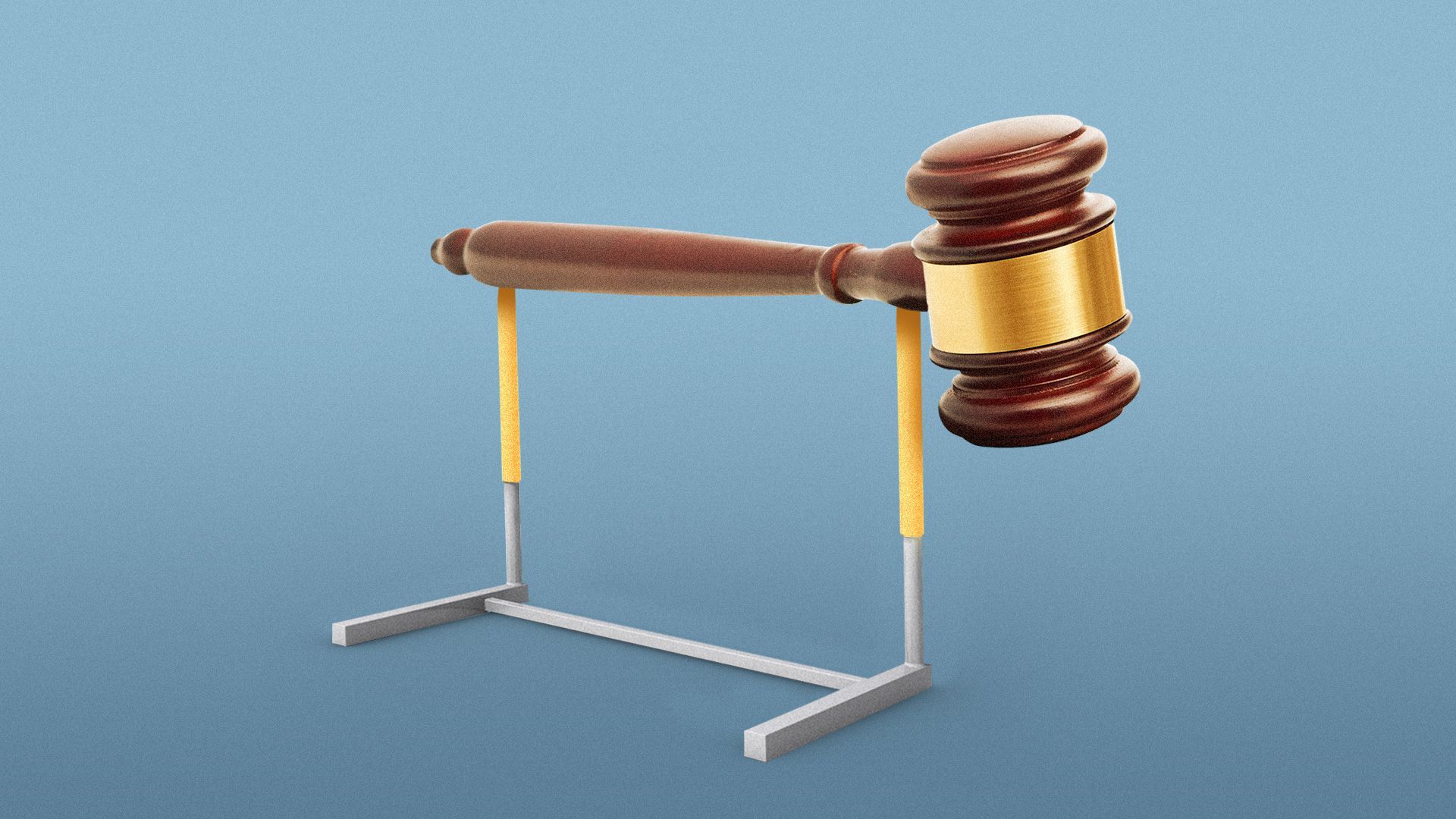 Seattle's JumpStart payroll tax has cleared its latest legal hurdle.
Why it matters: The tax, which the city council approved in 2020, raised nearly $250 million in its first year, with much of the money going toward affordable housing and COVID-19 relief.
It's part of the city council's effort to tax large companies such as Amazon, as the duty is levied on employers, not their workers.
The latest: On Tuesday, Division I of the Washington State Court of Appeals ruled the JumpStart tax is constitutional, affirming a lower court decision from last year.
What they're saying: Seattle city council member Teresa Mosqueda praised the court's decision in a news release Tuesday.
"JumpStart has been — and thanks to today's victory — will continue to be, one of Seattle's biggest tools to address our city's most urgent problems," said Mosqueda, the lead sponsor of the tax.
The other side: The Seattle Metropolitan Chamber of Commerce, which filed the lawsuit seeking to overturn the tax, criticized the city's focus on taxes as a means to solve budget problems.
"Nearly 60% of voters believe taxes are too high for the level of services the city provides," chamber president and CEO Rachel Smith said in a written statement.
What's next: The chamber has yet to decide whether it will appeal Tuesday's ruling to the state Supreme Court, a spokesperson wrote in an email to Axios.
3. We ❤️ bikes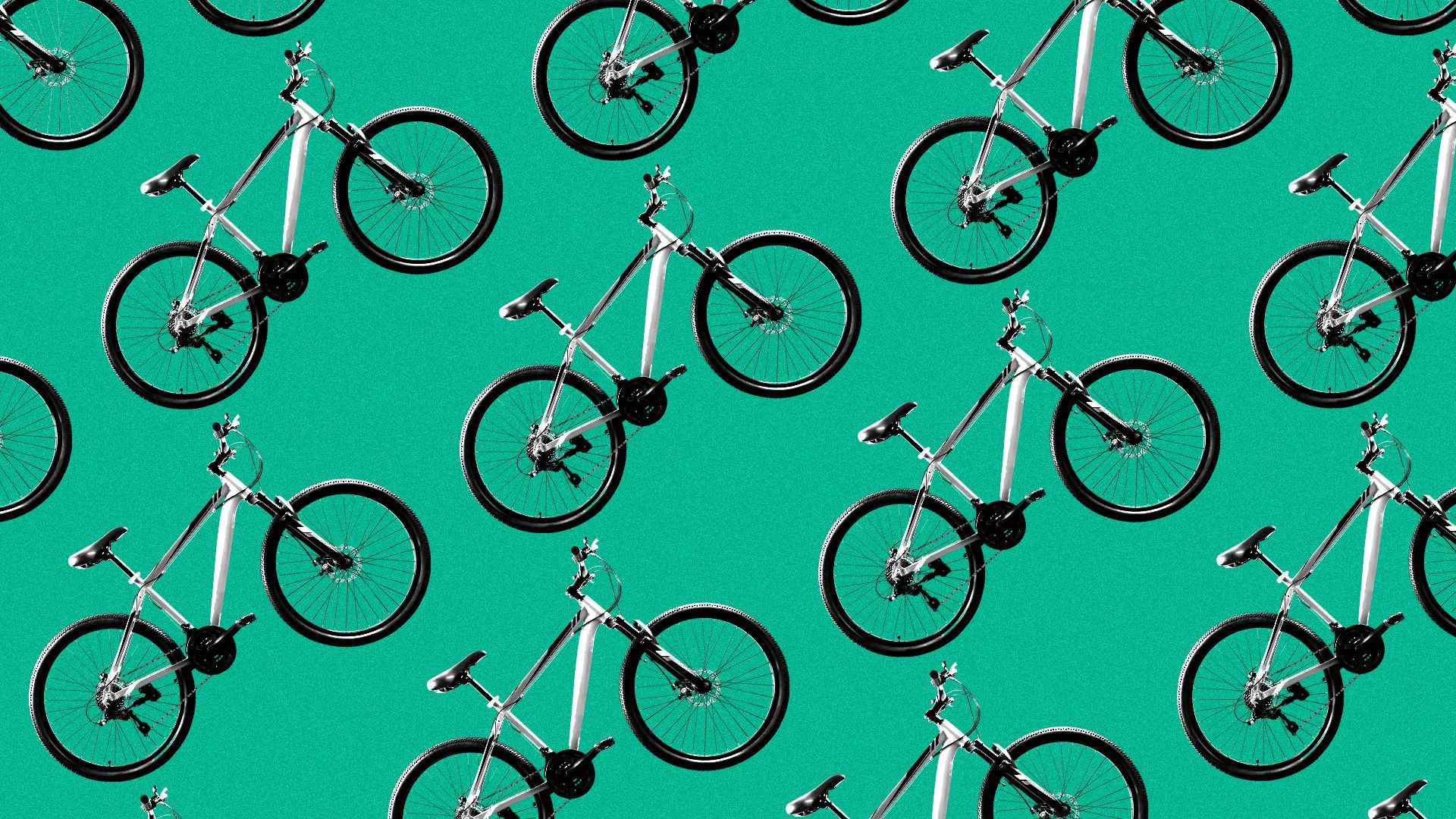 Seattle remains a bike-friendly mecca, cracking the top 10 among U.S. cities in two recent rankings.
By the numbers: A Wallethub analysis ranked Seattle the 8th most bike-friendly city in the U.S., while Anytime Estimate slotted us at No. 10.
The rankings used a variety of metrics including geographic traversability, number of cycling commuters and access to trails and bicycle shops.
Seattle got a score of 70 out of a possible 100 from Wallethub (deemed "very bikeable"), and 71 from Anytime Estimate (17 points above national average).
Why it matters: Our city's geniality toward biking remains a constant trait of its overall livability, even amid spikes in housing costs and overall affordability in recent years.
Biking became an especially important activity during the pandemic, as Americans turned to cycling as a reprieve from home isolation and a new commuting option, per the U.S. Census Bureau.
The big picture: Our regional rival, Portland, outranked us on both lists.
California had the most cities of any state in the top 20, with five on both lists.
What they're saying: ​​"The West is best when it comes to bike-friendly cities — one-third of our 15 most bike-friendly cities are located on the West Coast," per the Anytime Estimate report.
4. Morning Buzz: RV lots and traffic deaths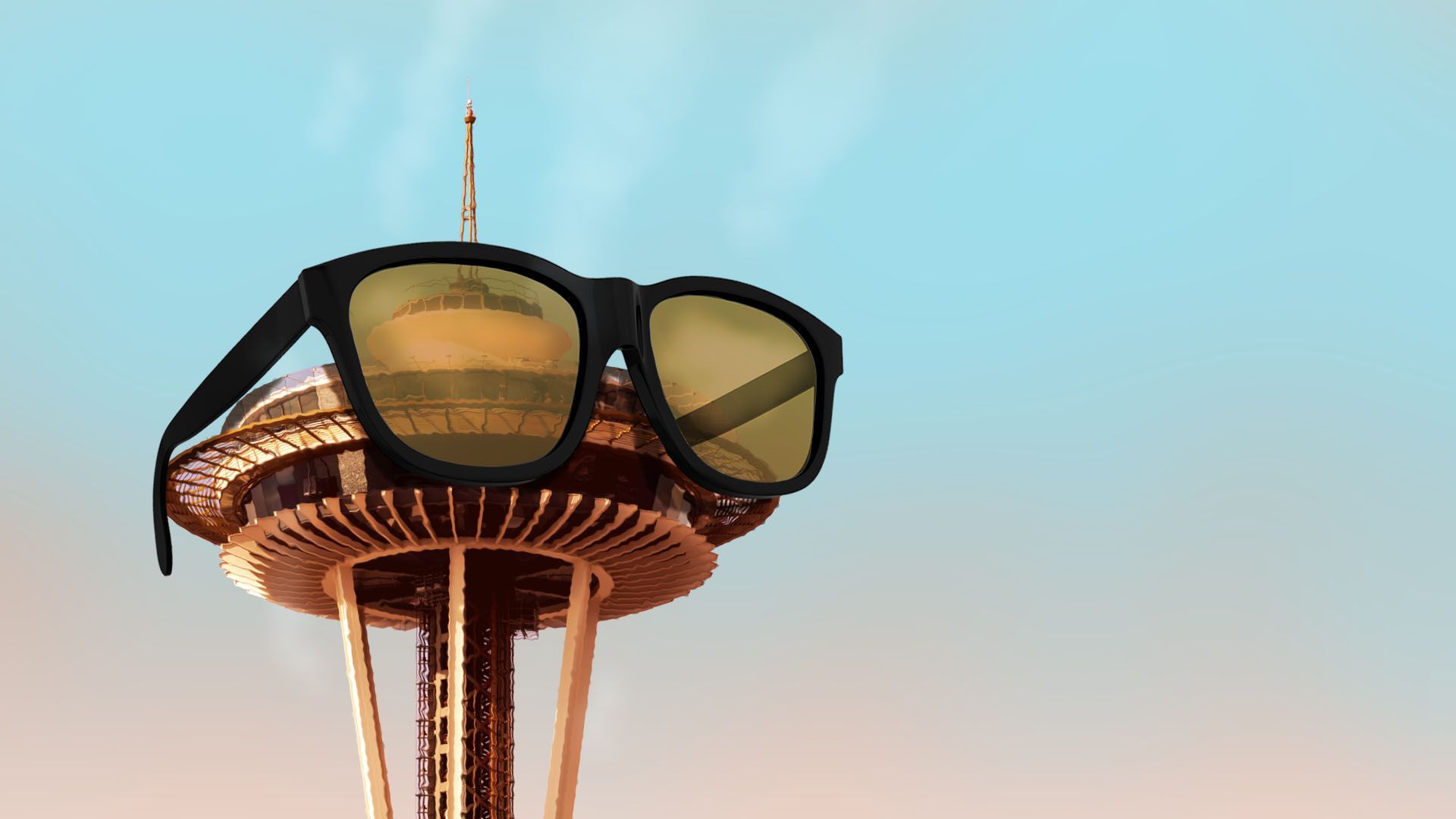 Do you see yourself with a new career?
5. A mess o' mussels to go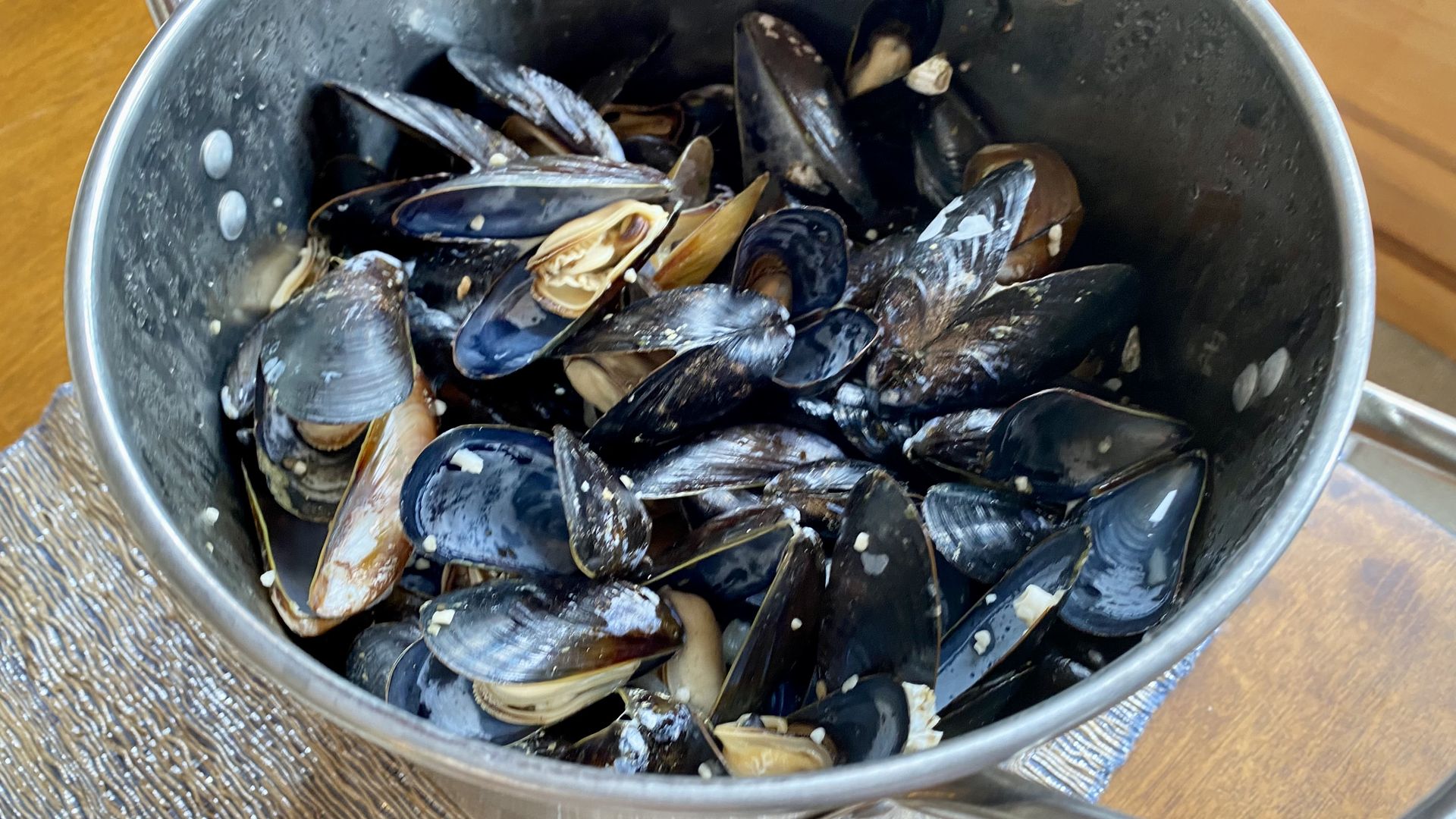 Whenever I go to Whidbey Island, I like to stop at Toby's Tavern in Coupeville and eat a giant bowl of local Penn Cove mussels.
Yes, but: On our trip this year, my husband and I ran into a problem. Our adorable toddler — who also likes mussels — isn't allowed inside Toby's, which is 21+.
The good news: As it turns out, you can get a giant pot to go — and that's what we did.
The verdict: I was a little nervous about transporting 4 pounds of mussels in the driver's seat of my Subaru, but they weathered the 6-minute drive back to our vacation rental nicely.
Plus: Toby's doesn't skimp on the garlic bread, even to-go.
The bottom line: Devouring local mussels and dunking toasted, crispy bread into the garlicky broth is one of the great pleasures in life.
And — as long as you're willing to put down a $15 deposit for a pot — it's now a portable one.
Details: Toby's Tavern, 8 Front St. NW, Coupeville.
Bonus: When you're not mussel-eating, you can explore Coupeville's waterfront shops and picturesque wharf on foot.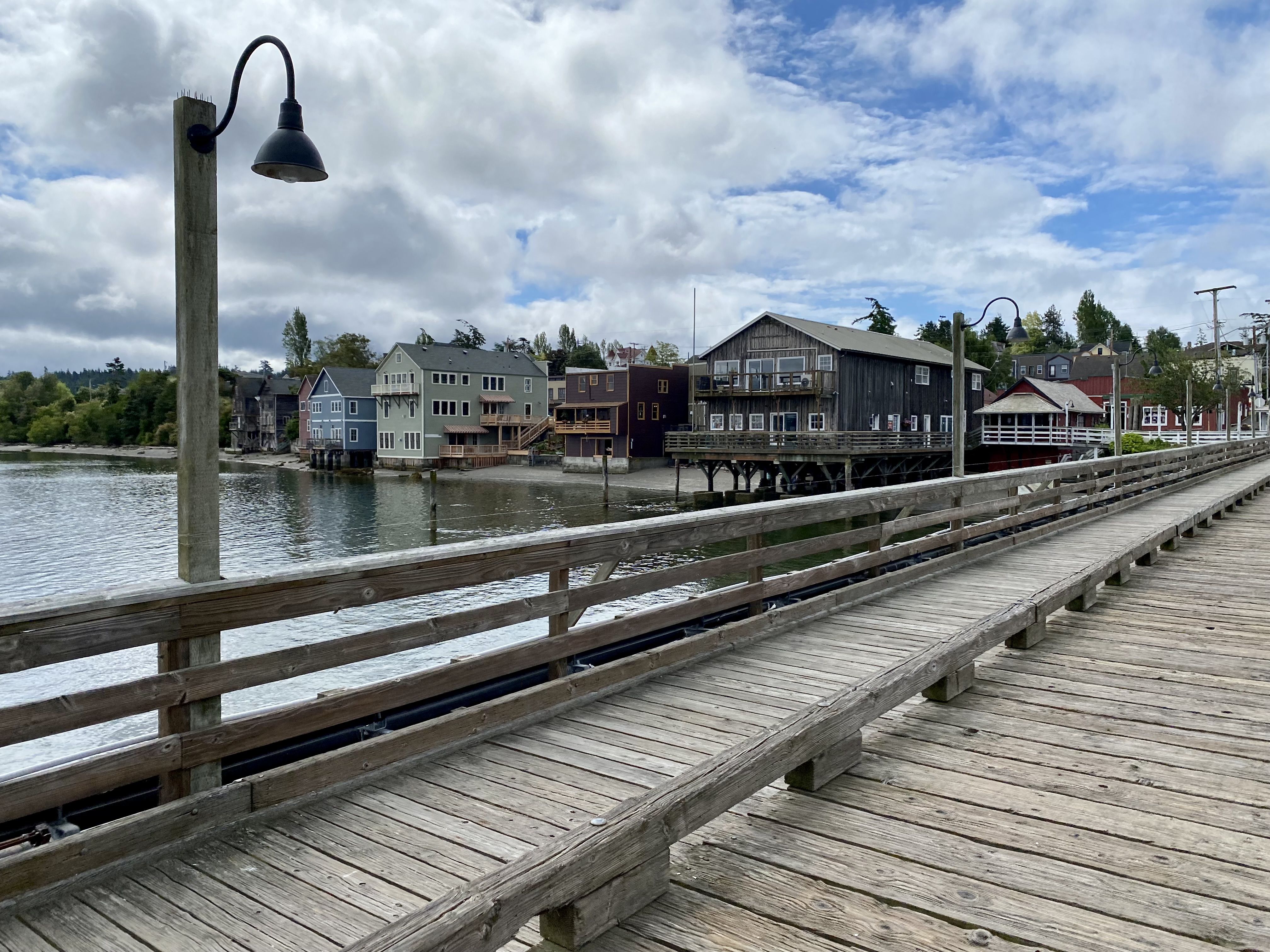 🌞 Melissa is enjoying the sunshine and hoping we get more of it in the coming days.
🥵 Lewis got sunburned Tuesday.